Residence Design Giving Vibe of Tropical Modernism Inspired by Geoffrey Bawa's Work | The Design Shop
Visit : The Design Shop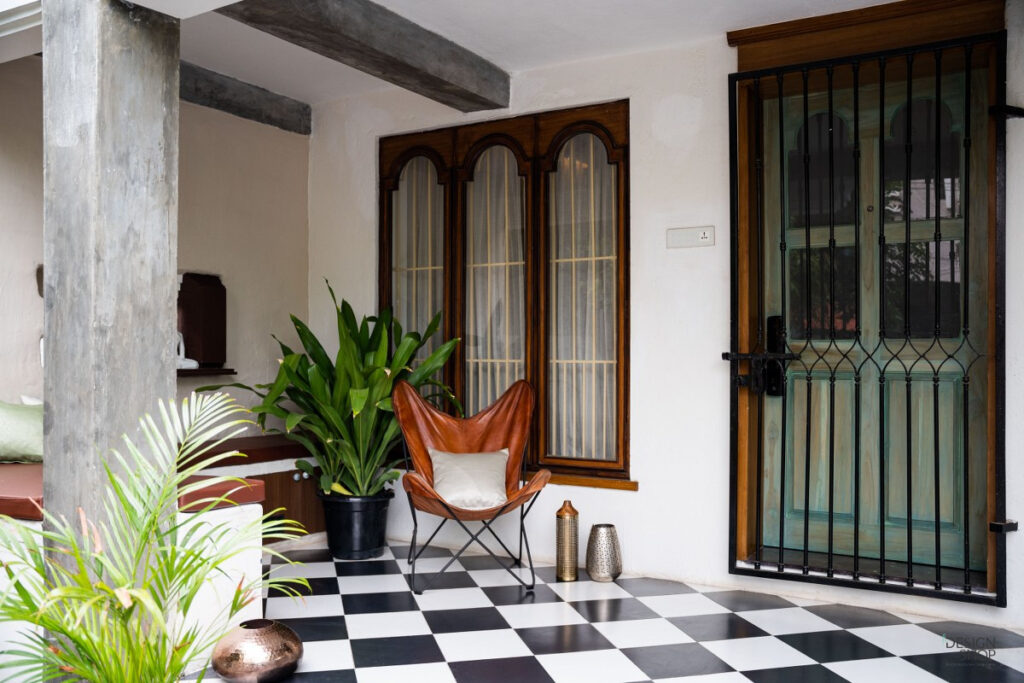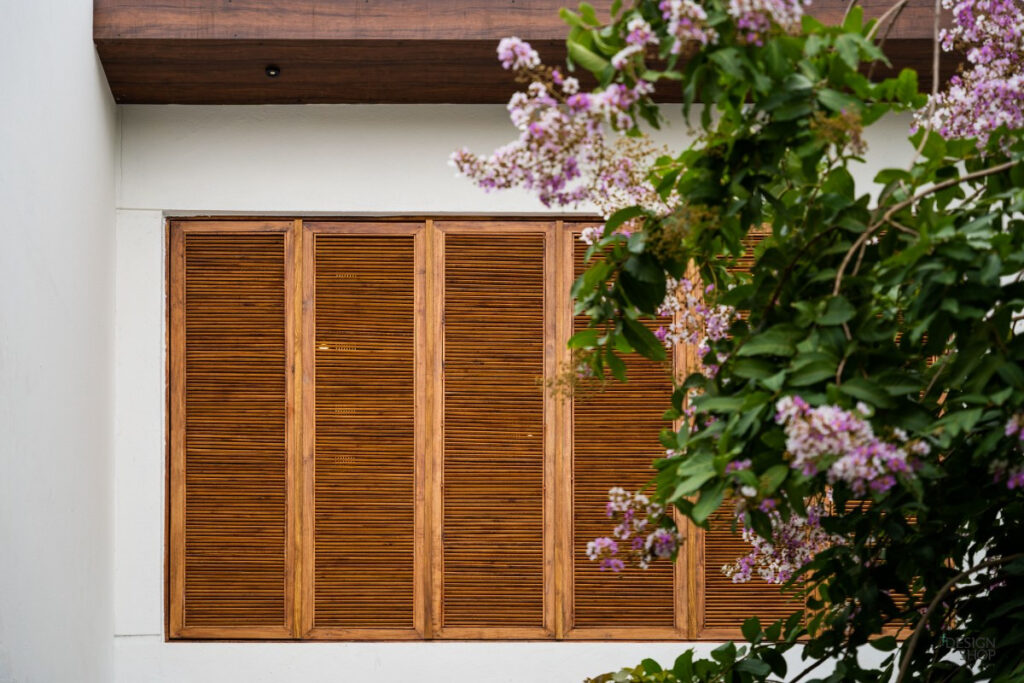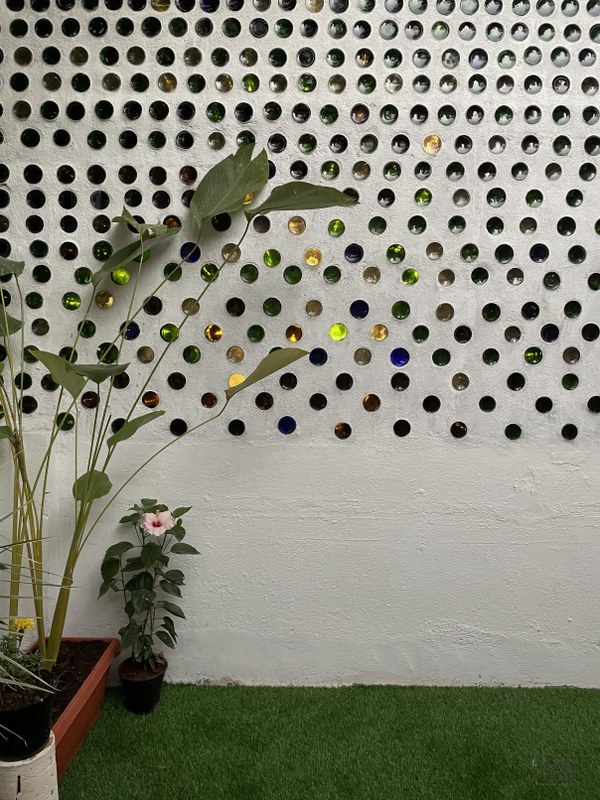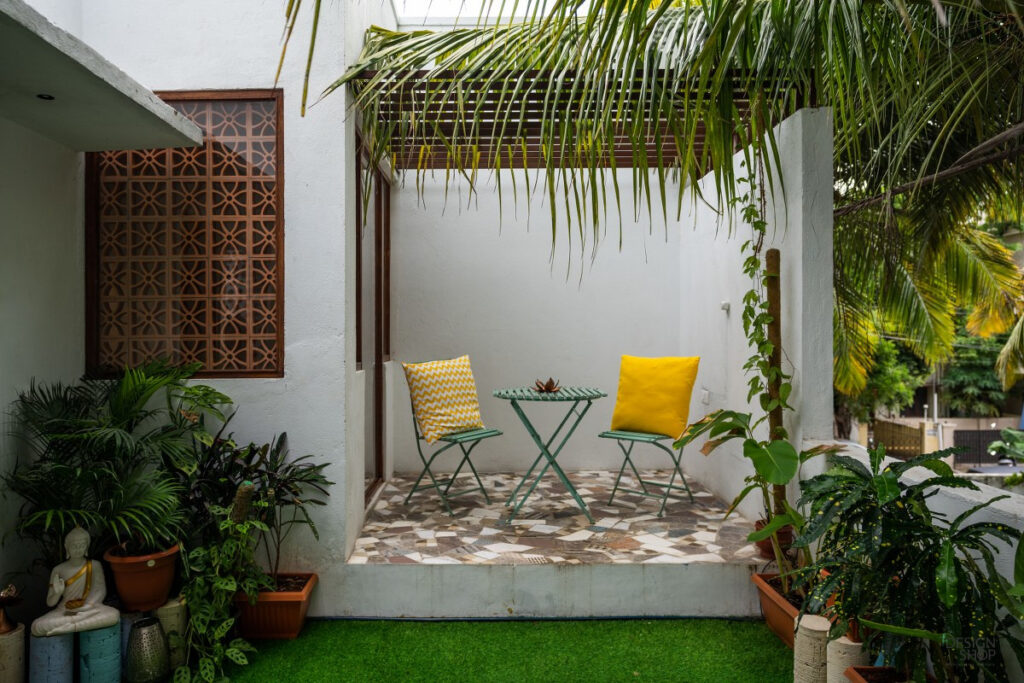 Bbougainvillea is a recently completed renovation project in Ramapuram, Chennai. The house was conceptualized for a young couple – Shruthi and Sharath, who were looking to expand their ancestral property.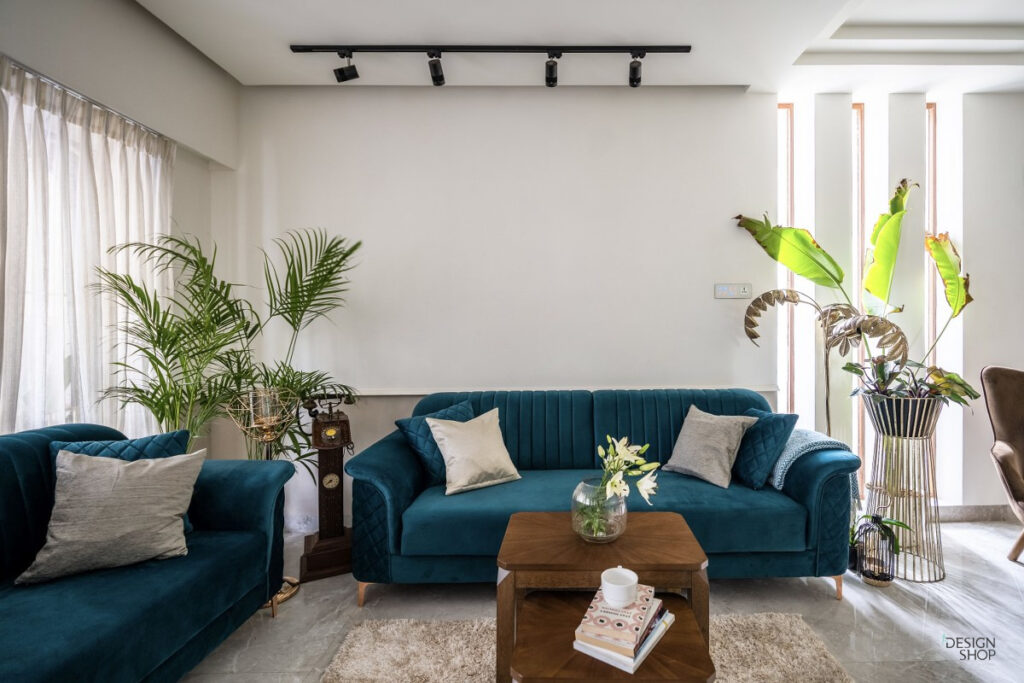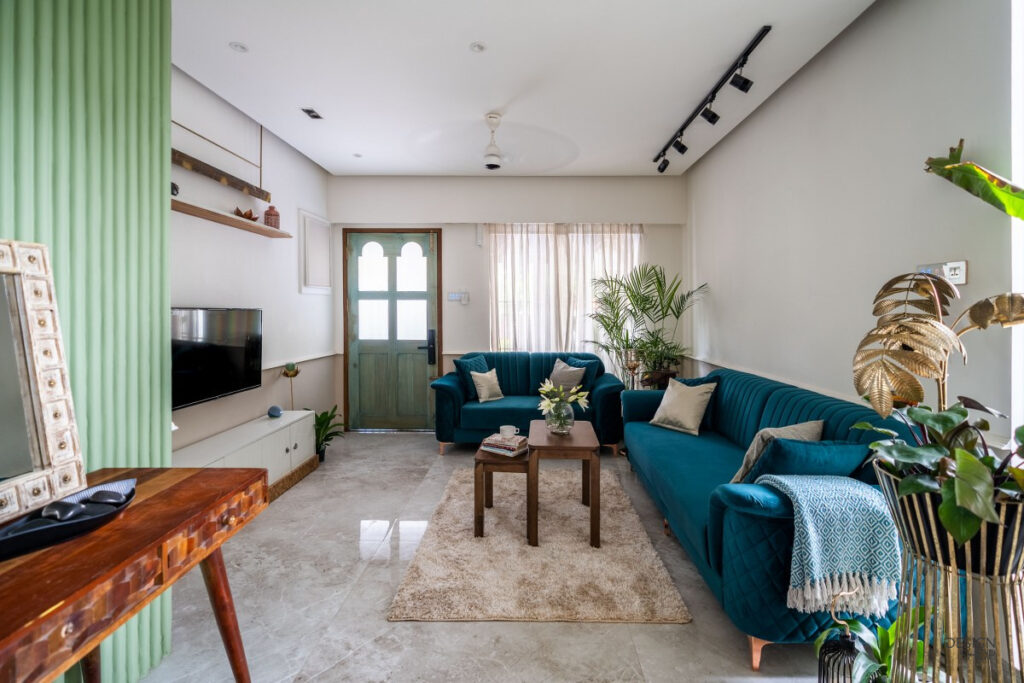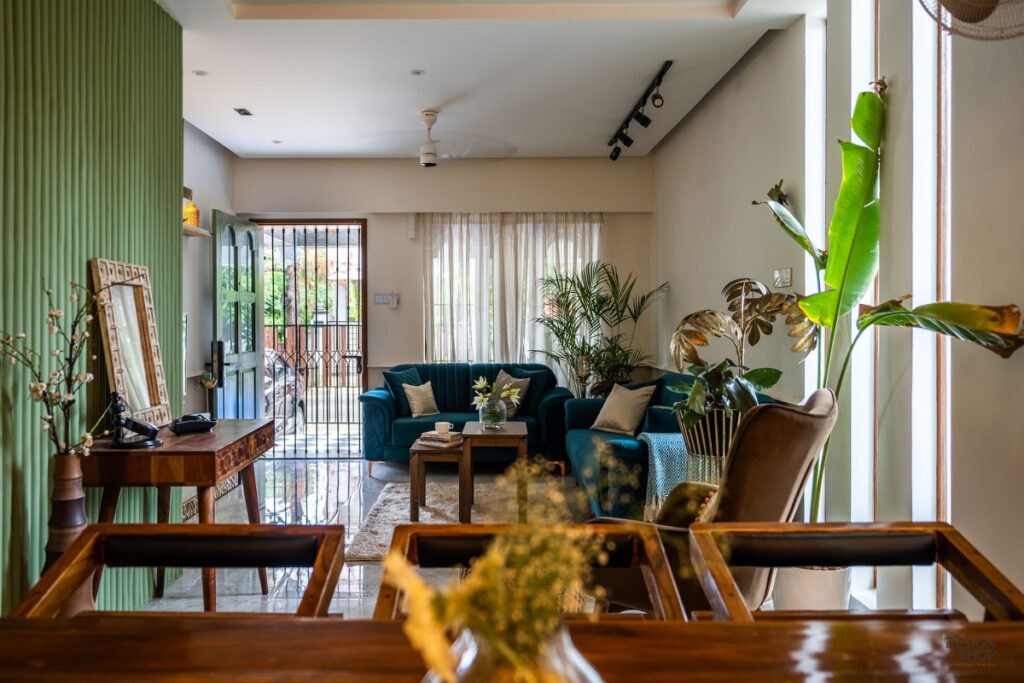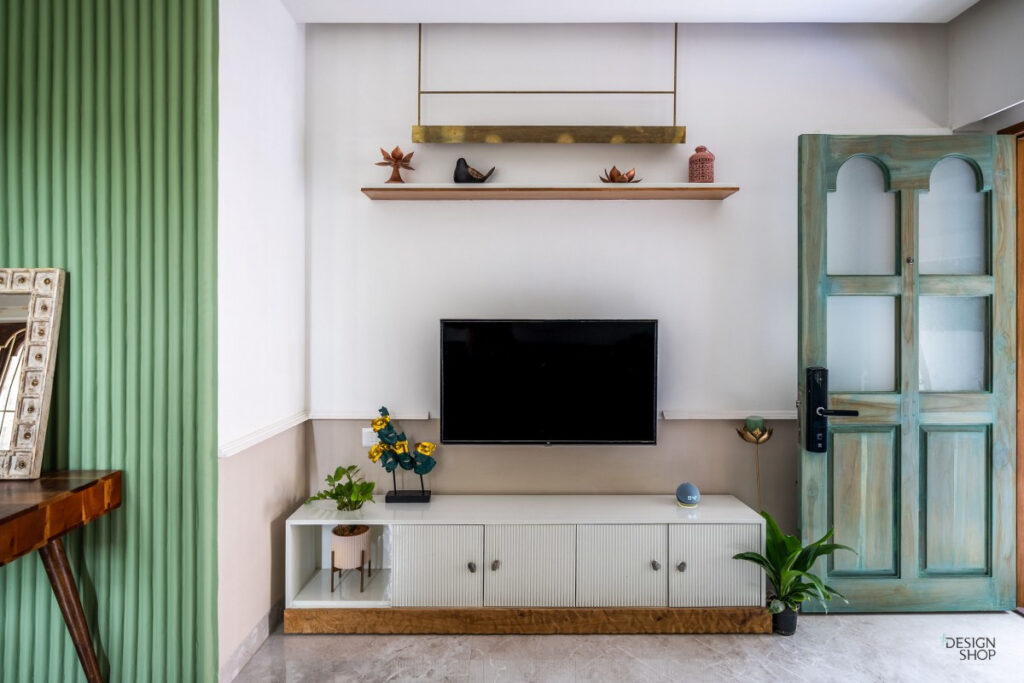 The Design Shop, a young and vibrant architectural team was brought on-board for our aligned designed sense with the client's expectations and our in-house contracting team.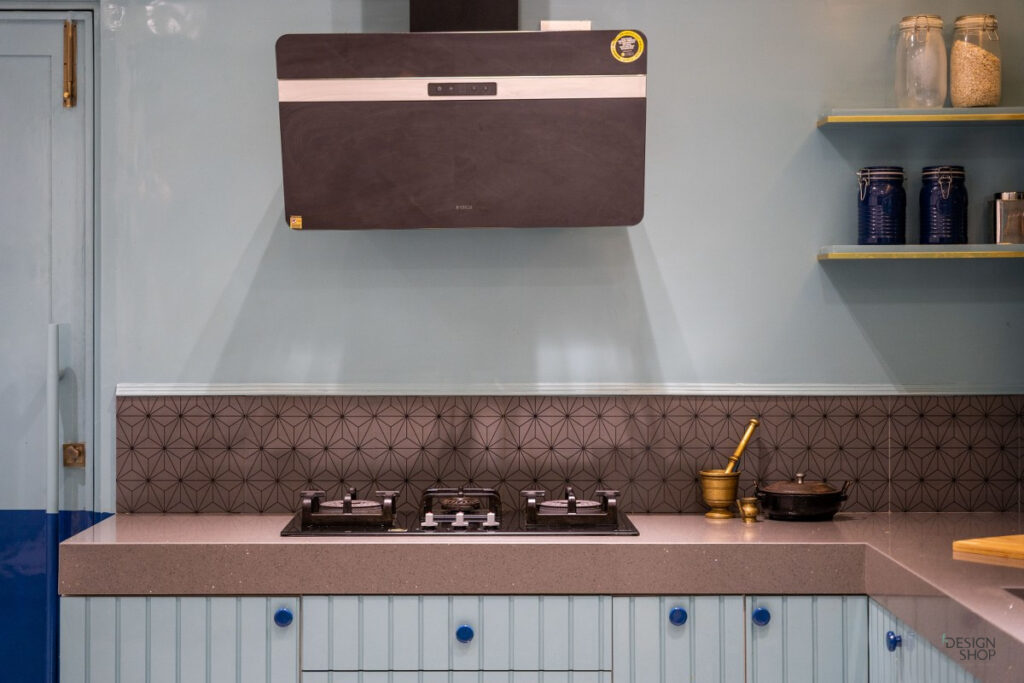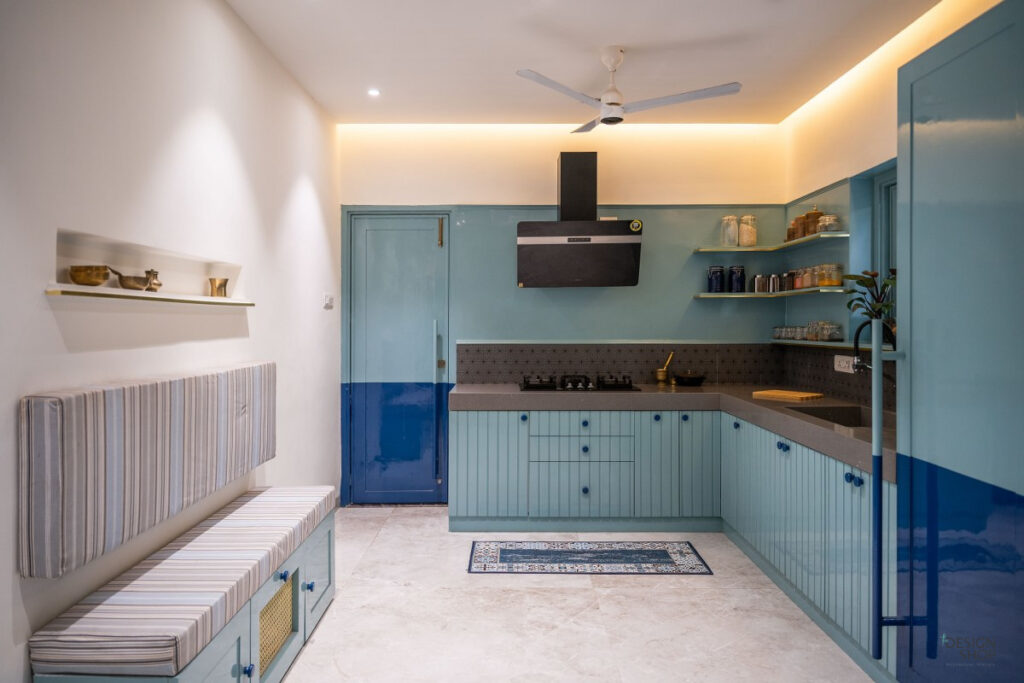 Initially, a single floor structure of 1500 sq ft, The BougainVilla was expanded to 2600 sq ft based on the client's requirements and their ethnic beliefs of wanting a home with coastal décor.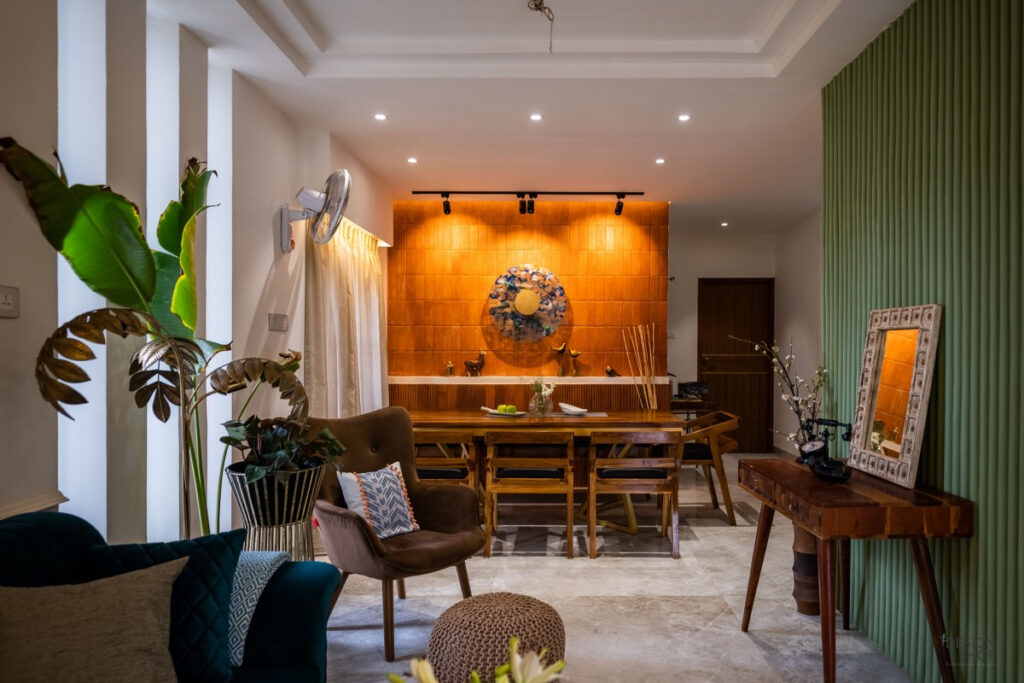 Hence, we had incorporated the design philosophy of tropical modernism that utilises coastal properties in both – Architecture & Interiors.
The entire house has a vibe of tropical modernism, mostly ideologized by Bawa's work.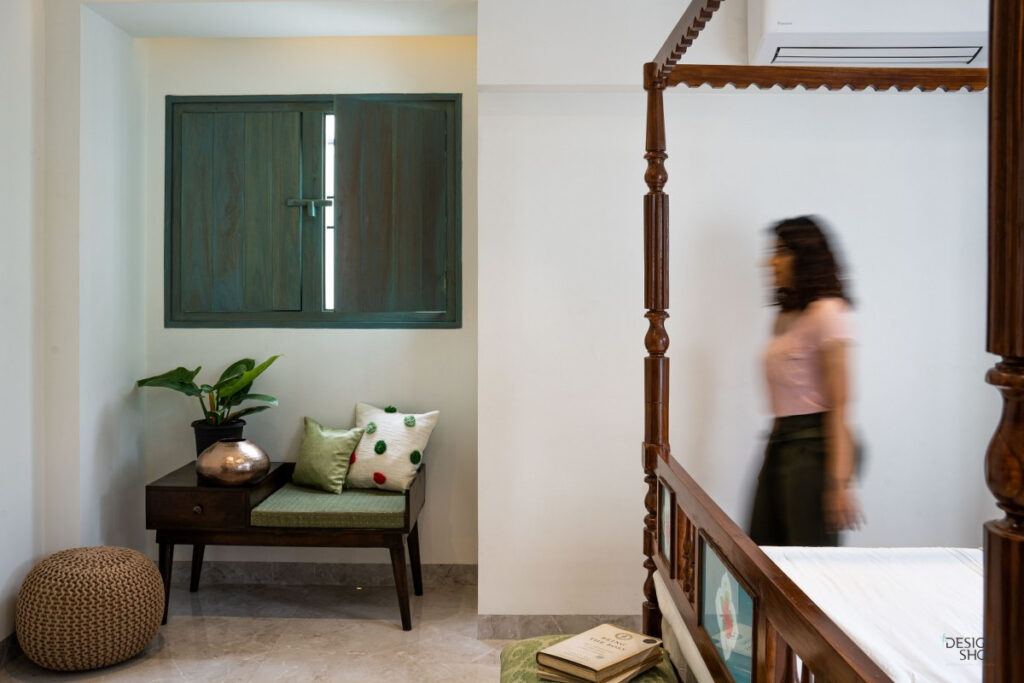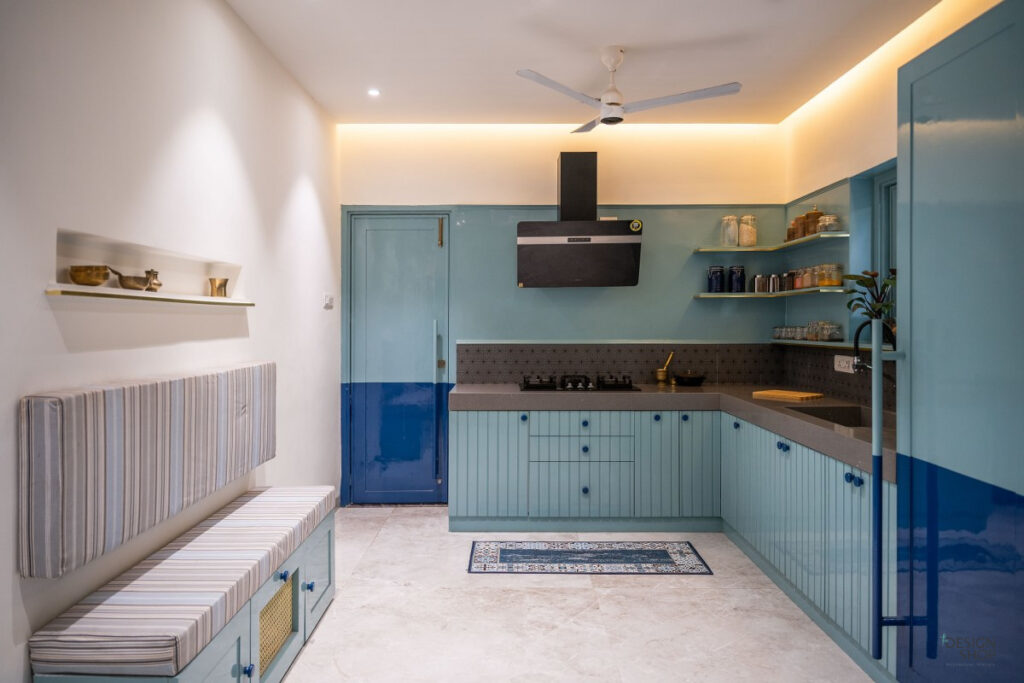 The shades of blue spread across the house, usage of wood, usage of white to balance the trendy shades together amplifies the house into an elegant and cozy space.
FACT FILE :
Designed by : The Design Shop
Project Type : Residence
Project Name : Bougainvillea
Location : Chennai
Google Location of the project :
Year Built : 2021
Plot Area : 2484 Sqft
Built up : 2600 Sqft
Duration of project : 6 months
Project Cost Appx : 85 Lac
Principal Architect : Kishore Rajasekaran, Keerthika Surenthar
Team Design Credits : Keerthika Surenthar, Kishore Rajasekaran
Photograph Courtesy : chasingpixels
Material Palette of the project : Coastal décor.
Color Palette for each area :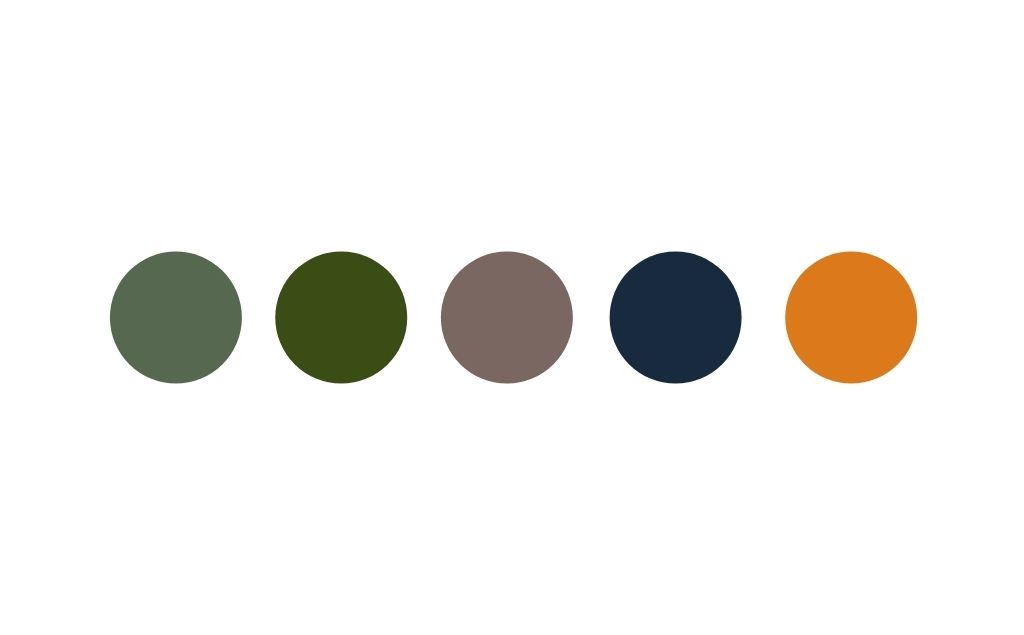 Photograph Courtesy : chasingpixels
Products and Materials : Finishes | Wallcovering / Cladding – Stonelam | Construction Materials – Brick and Concrete | Sanitaryware – Kohler and Aquant
Consultants for the Project :
Civil – The Design Shop | Interior Designers – The Design Shop
Basic Insights of your firm and the project.
1. Please share with us challenges faced by you during the process of design ideation till execution of the project.
The Bougainvillea was a Ground only structure that was conceptualised to increase the floor plate and to expand it to a Ground + 1 structure. Hence, structural documentation was a key element in the design process. This Renovation project, unlike a newly constructed project involved considerable risks and limitations with respect to spatial planning and exterior aesthetics. Therefore, a minimal design approach was considered for both Architecture and Interior design that involved lesser dead weights.
2. What is that one design element in the entire space which has your heart.
The up-cycled beer bottle wall in the terrace is one of our favourite space in the house. Also the courtyard space with gravel flooring that connects the master bedroom with the rest of the project.
6. Design Style which is followed by the project
Tropical modernism
7. Inspiration for this project
Geoffery Bawa's design philosophy
Firm's Website Link : The Design Shop
Firm's Instagram Link : The Design Shop
Email Id : [email protected], [email protected]