"The Haveli" – 3600 Sq.ft projects with a ground coverage of 2770 sqft for a family of 4 members. It was really fun bringing 'The Rajasthani vibes' to our own city, Ujjain in Madhya Pradesh. Satisfying the demand of our client, the most challenging part was to make a ground floor plan look as grand as a palace and very minimalistic in Rajasthani architecture. Thus we created 5 levels for the same.
Reminiscing Rajasthani Architecture with this Home in Madhya Pradesh | Arushi Singh Architects & Designers
Visit: Arushi Singh Architects & Designers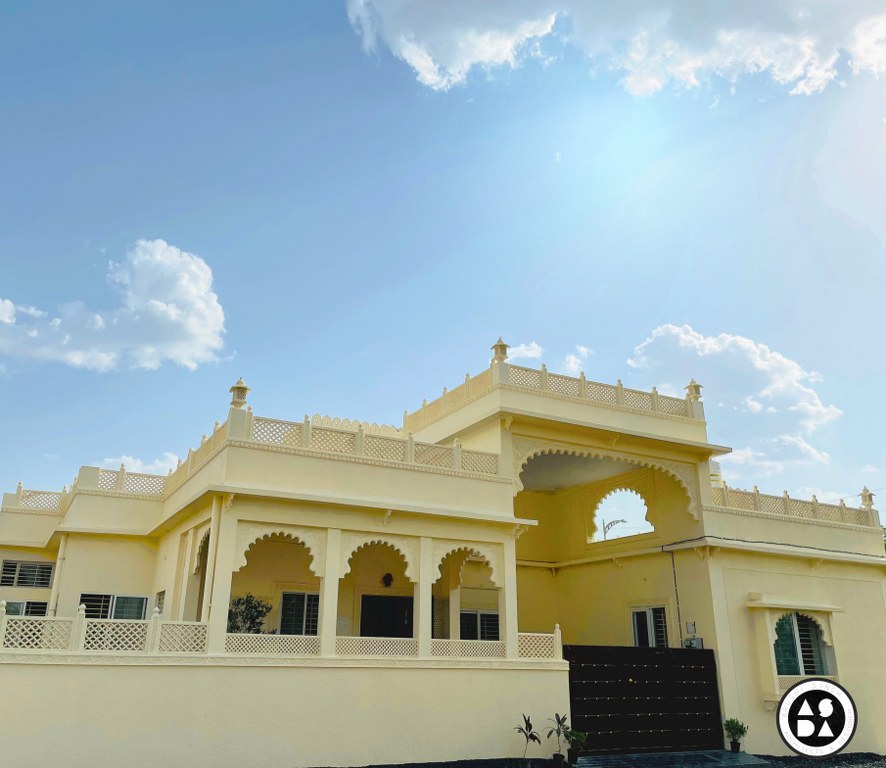 The Concept was the desert, thus at the time of sunsets and sunrises, when sun rays bounce off the golden sand shade or seep through the building, an unfathomably bright spectacle daubs the skies.
The amber-yellow hues that then spread in a space of changing lights, radiate over the house.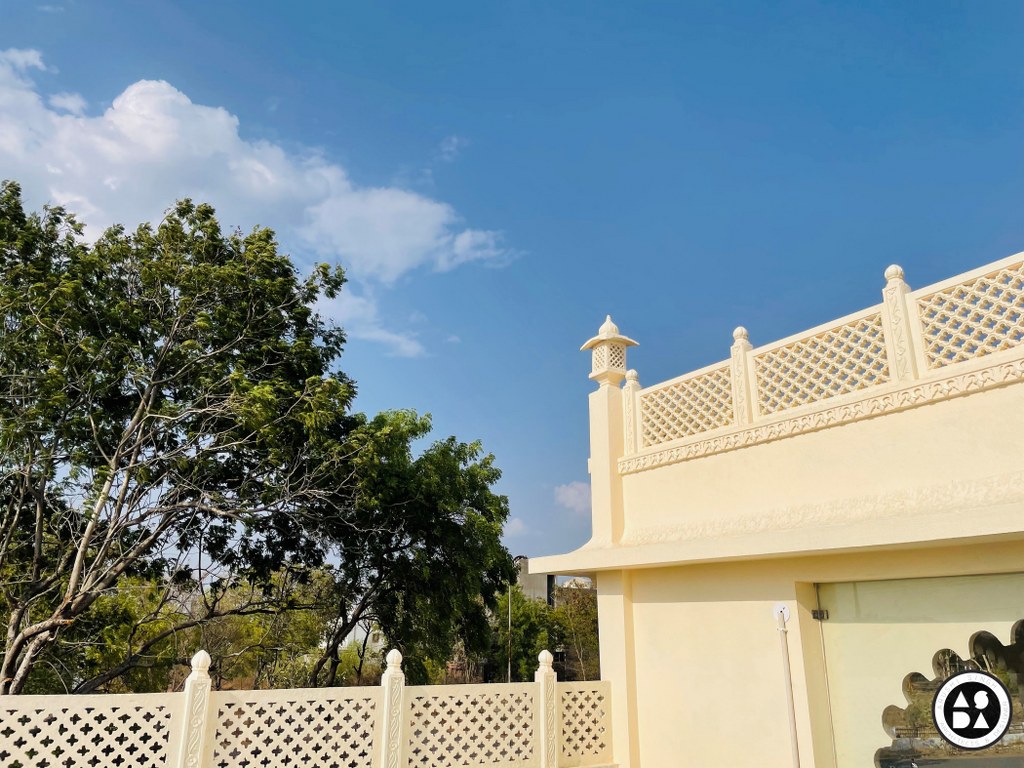 The Porch level, the sit-out level, the floor plan level, the double-height ceiling of the porch level, and the staircase tower level.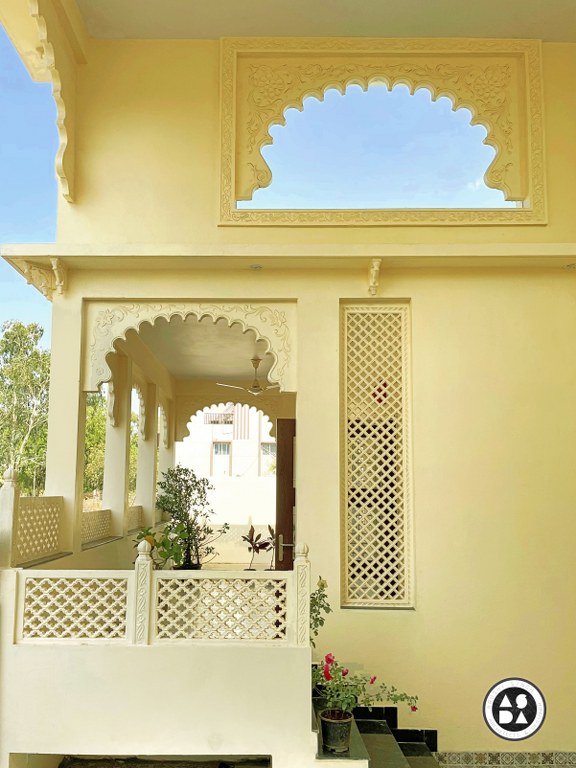 Fact File
Designed by: Arushi Singh Architects & Designers
Project Type: Residence Architecture & Design
Project Name: The Haveli
Location: Ujjain, Madhya Pradesh
Year Built: 2022
Duration of project: 1 Year
Plot Area: 3600 Sq.ft
Built up: 2700 Sq.ft
Project Size: 3000 Sq.ft
Project Cost Appx: 1 crore
Principal Architect: Arushi Singh
Firm's Instagram Link: Arushi Singh Architects & Designers
For Similar Project>>>Preservation of Rich Architectural Heritage of Maharashtra for this Latur Home