Raw and Uncomplicated Office Space Creating A Pleasant Ambience | Arham Design Atelier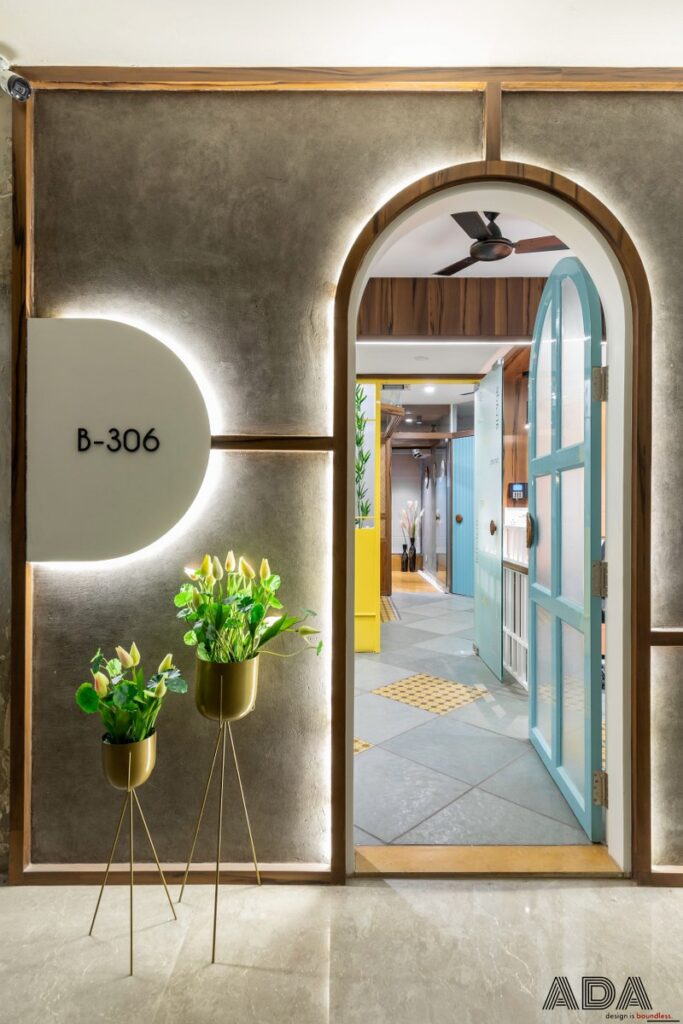 With carpet area of 330 square-feet, the main challenge was to plan a warm and welcoming workspace. Thus every corner in the office is carefully thought out. The space has further 6 divisions- Reception and waiting area, Staff area/ Studio, Meeting room, Head Cabin, a small Pantry and a Washroom.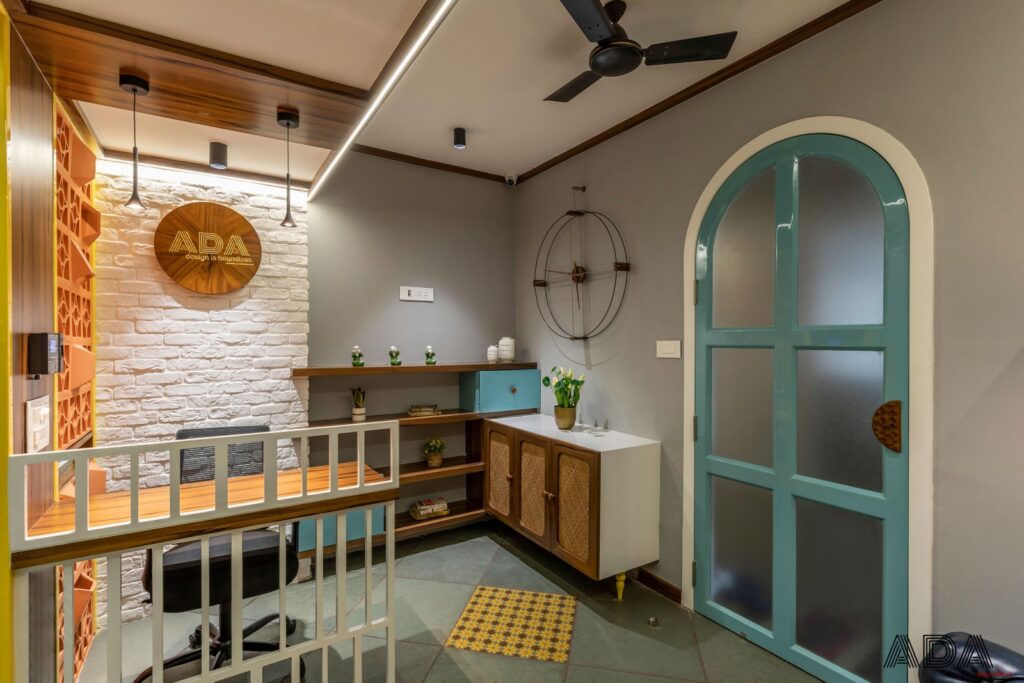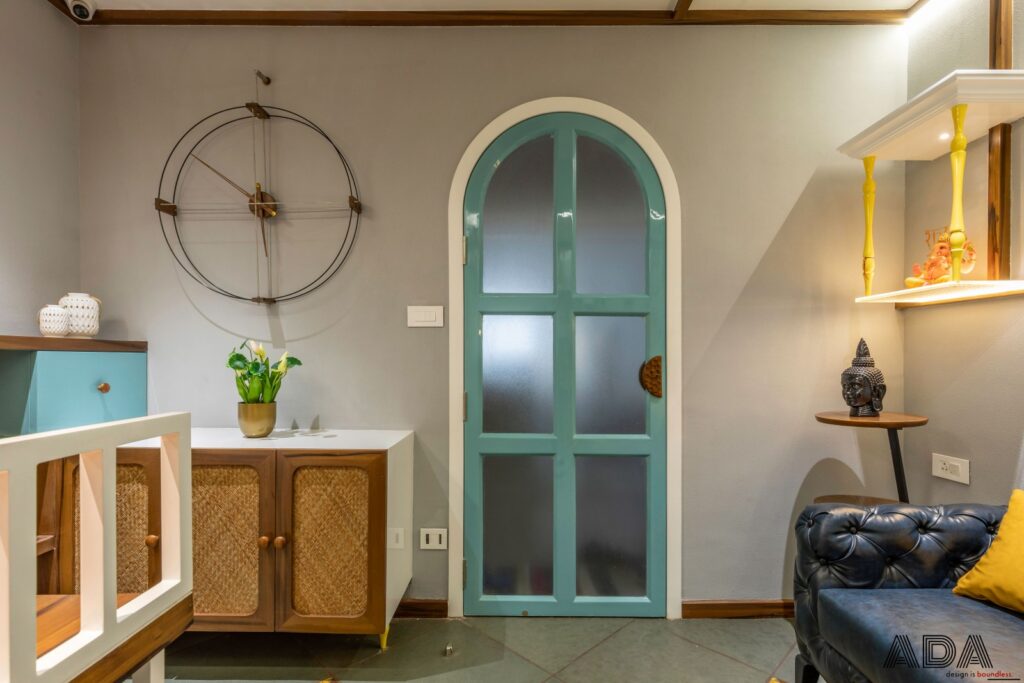 ENTRANCE
As spirited as it can be! The first thing that strikes a visitor is the arched main gate. As said the arches has their own way to the heart. Inspired by this, a pattern was created using arches at the entrance. While profile lights were highlighting the area, RCC texture also add points to the mood.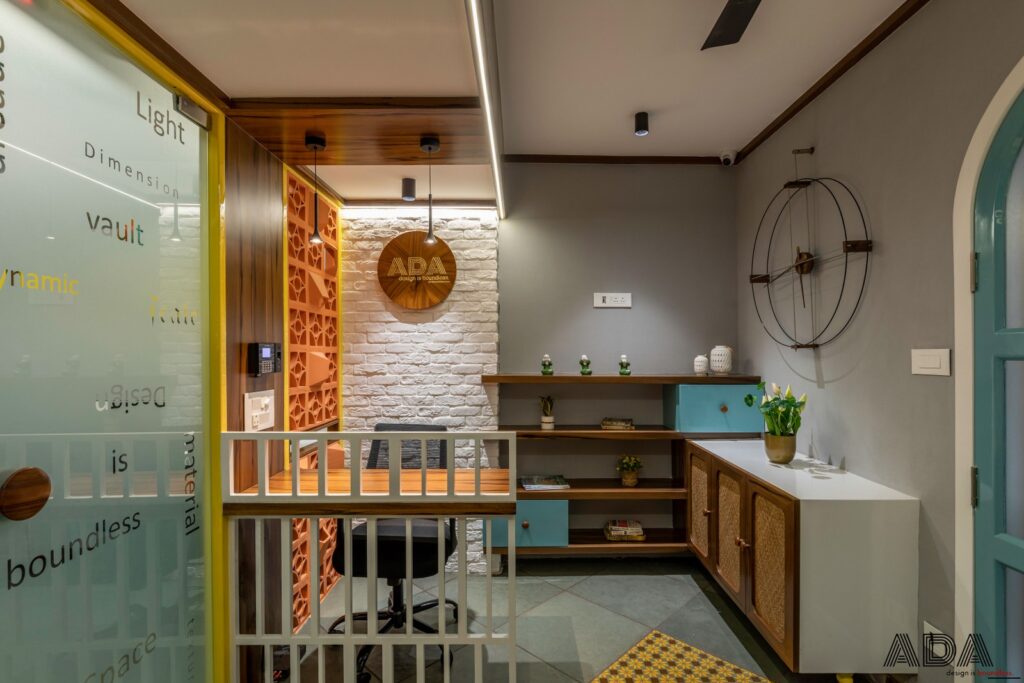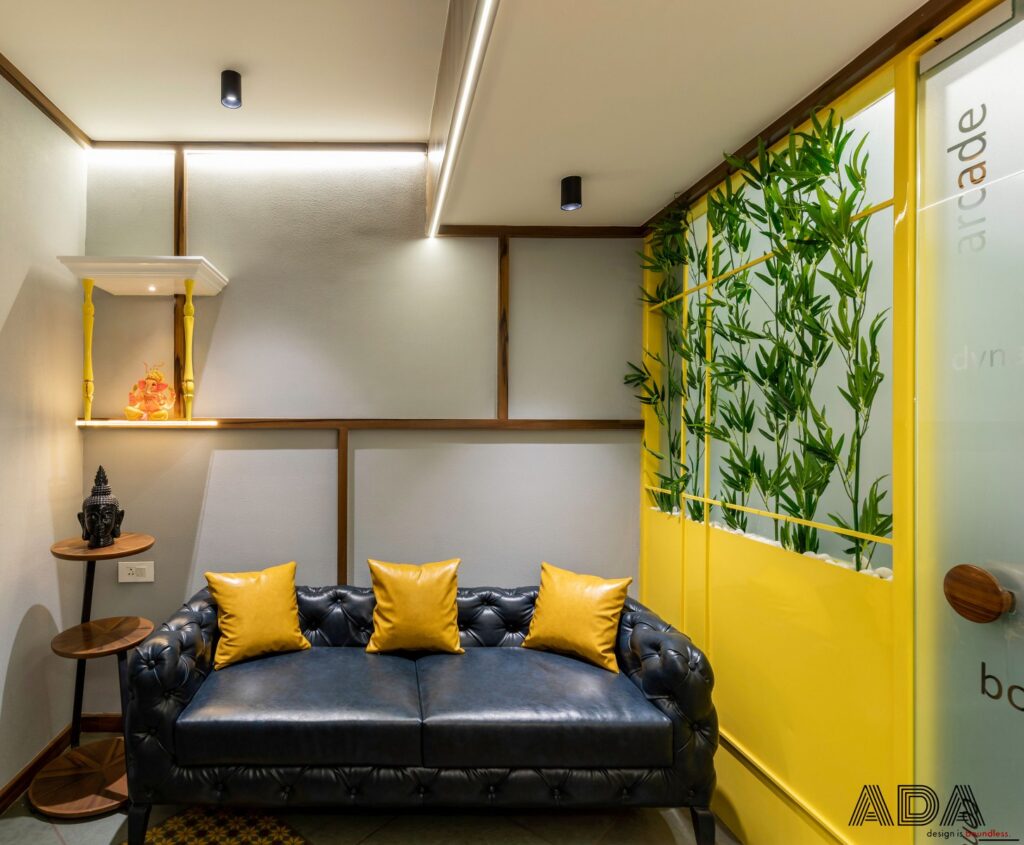 RECEPTION AND WAITING AREA
Starting with the Kota stone on flooring, exposed bricks on wall with a chesterfield sofa makes reception vibes vibrant. A Partition was created with terracotta tiles to enact transparency.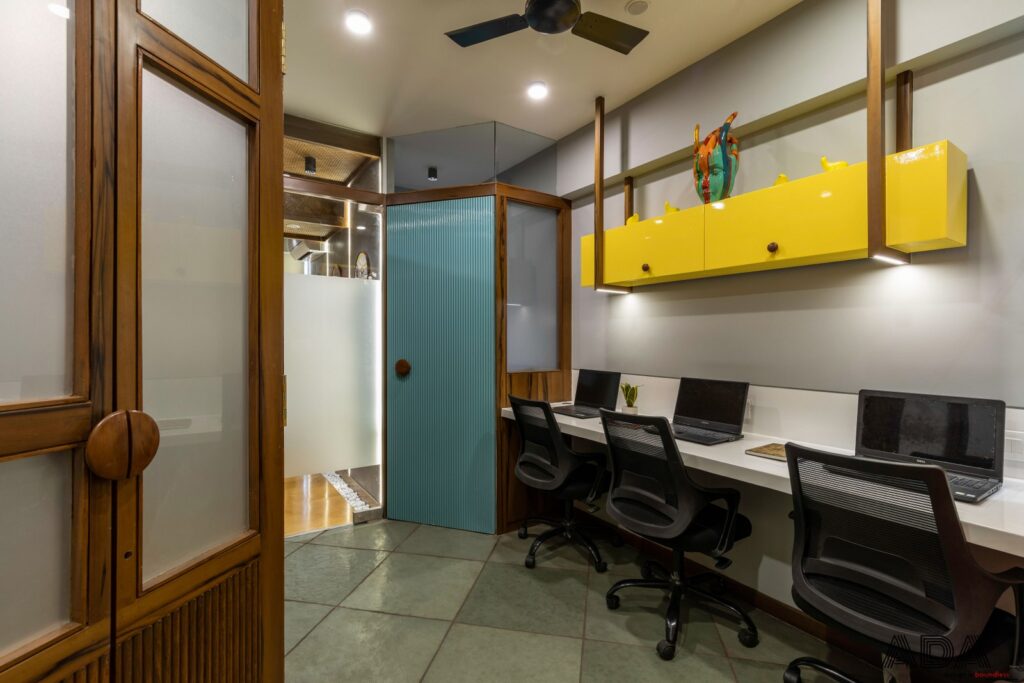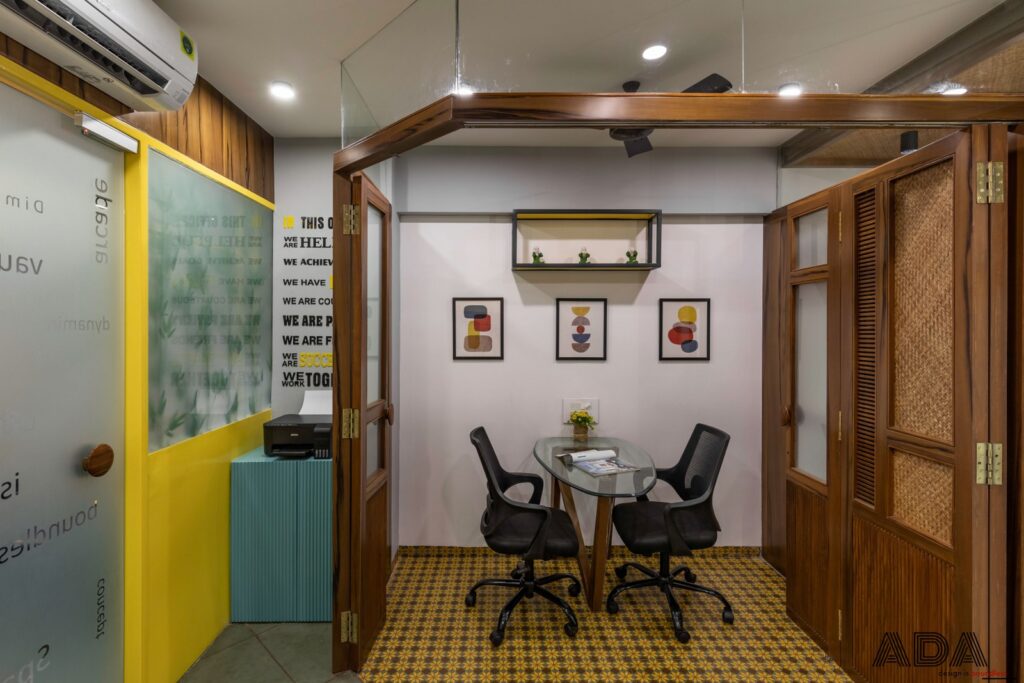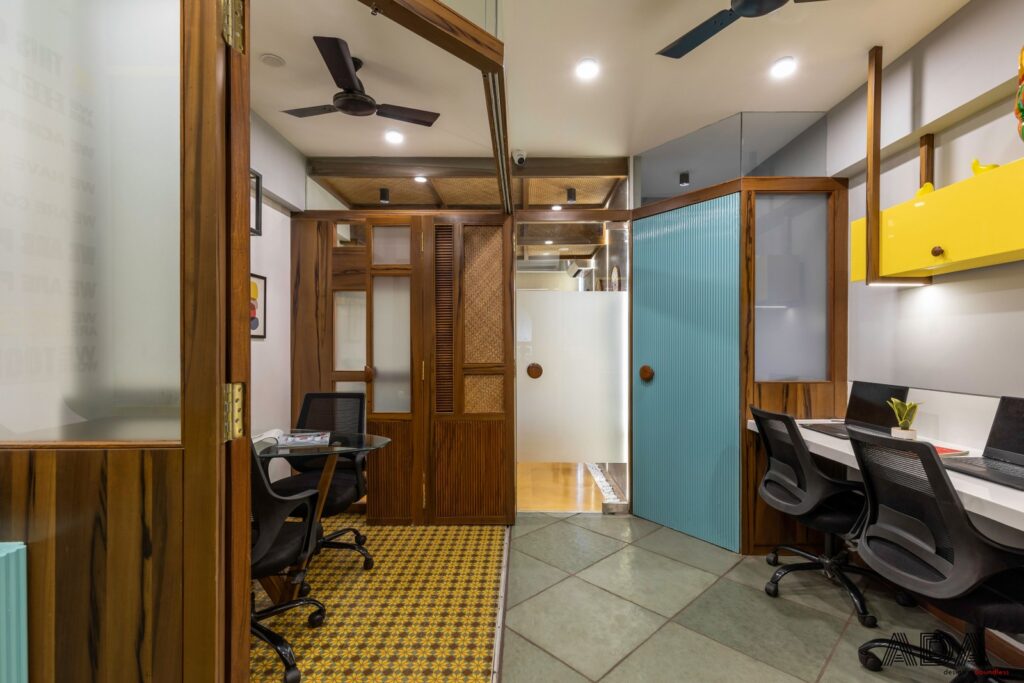 STUDIO AND MEETING ROOM
The material palette is raw and uncomplicated. The entire workspace revolves around the contemporary use of natural materials. With the sliding folding partition both the meeting room and staff area merges into one another offering a feel of "OPEN OFFICE". Rattan Cane adding rhythm to the partition and making it a focal point of the entire space. The motto while designing this space was to create a pleasant ambience that motivates the design team. Pops of yellow and pastel turquoise blue color were added to make the area more vivid.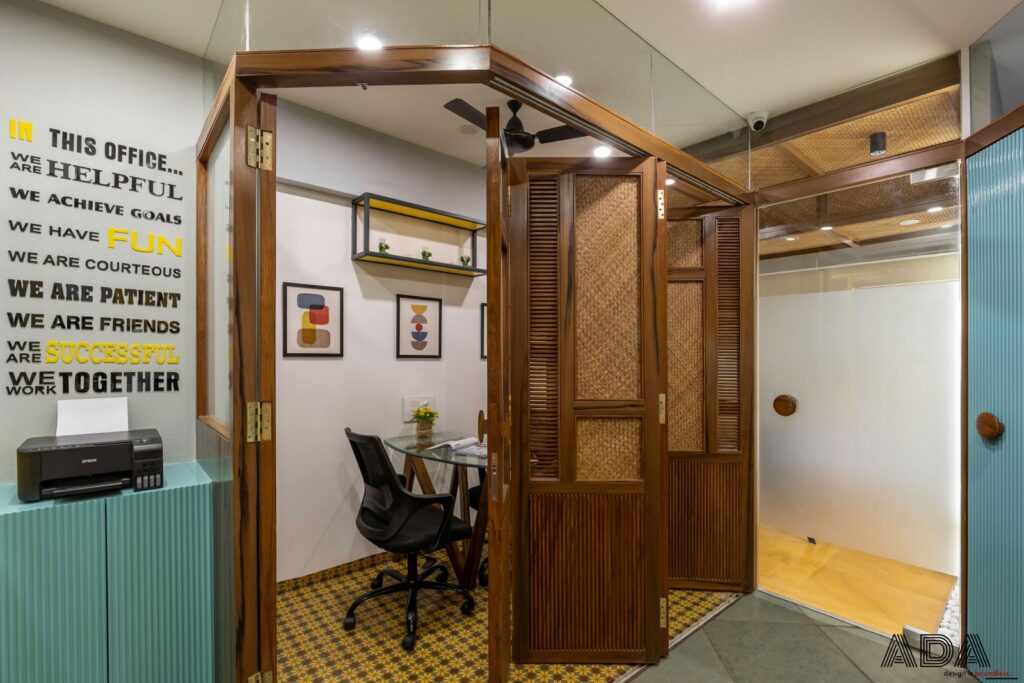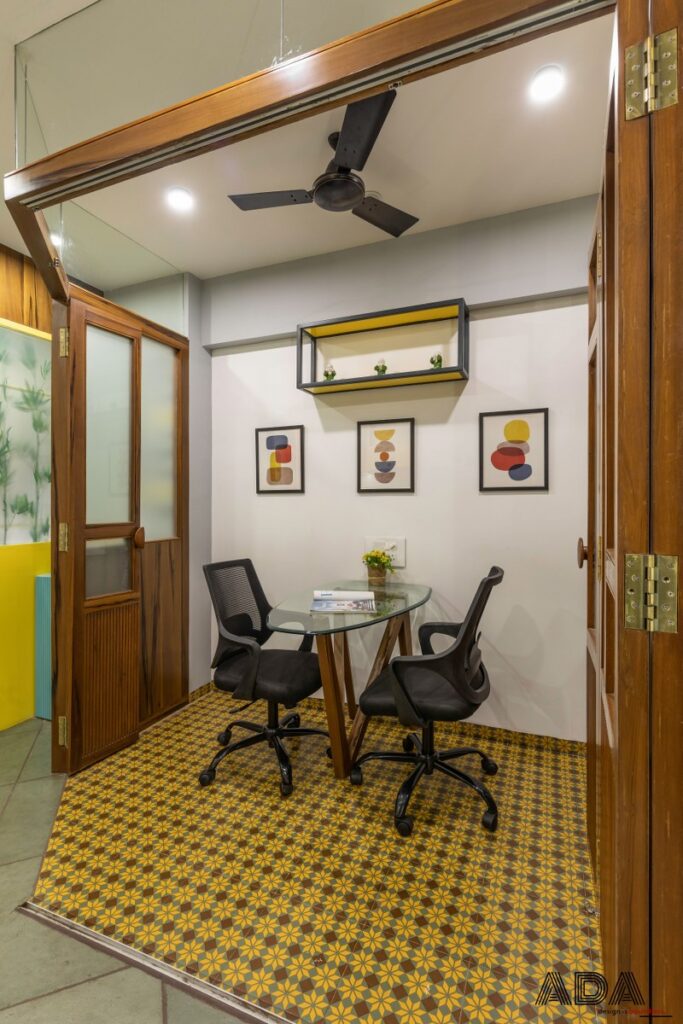 HEAD CABIN
This area is the Brain of the office and hence the idea was to keep it as clean and clutter free as possible. Everything in this cabin is bright, airy and uplifting. Jaisalmer yellow sandstone is used to give a depth to the flooring while on the ceiling we used rattan cane to maintain unity. The openness of the area also motivates for a positive mindset.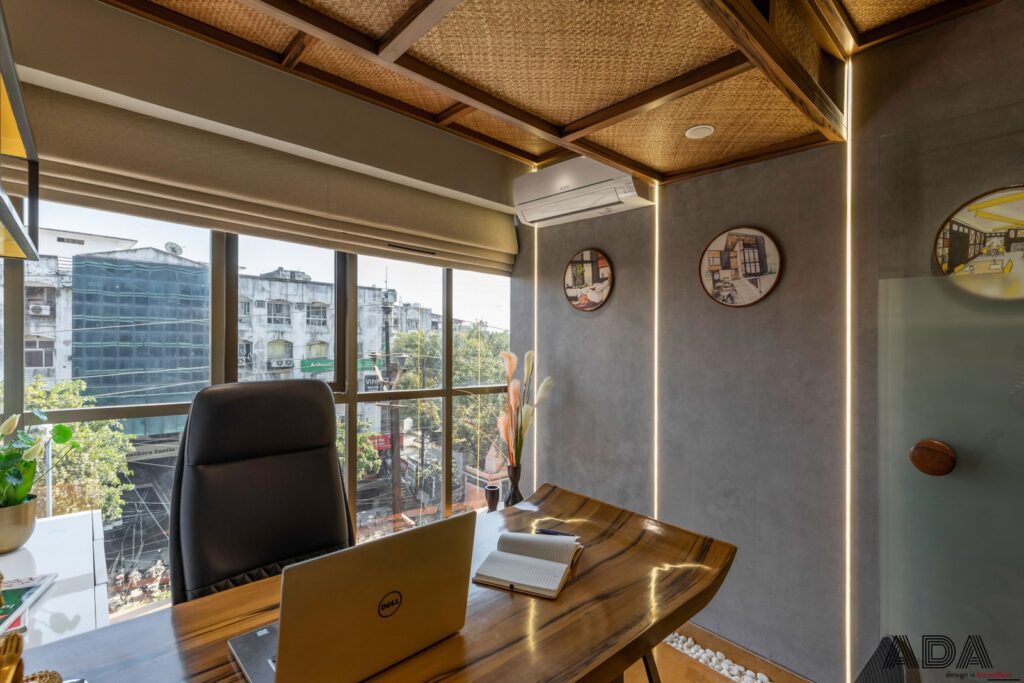 FACT FILE:
Designed by: Arham Design Atelier
Project Type: Commercial Space
Project Name: Arham Design Atelier – Office
Location: Indore
Year built: 2021
Size: sq feet:  330
Project Cost appx: 10 Lac
Principal Architect:  Sambhav Jain 
Photograph courtesy: Ruuhchitra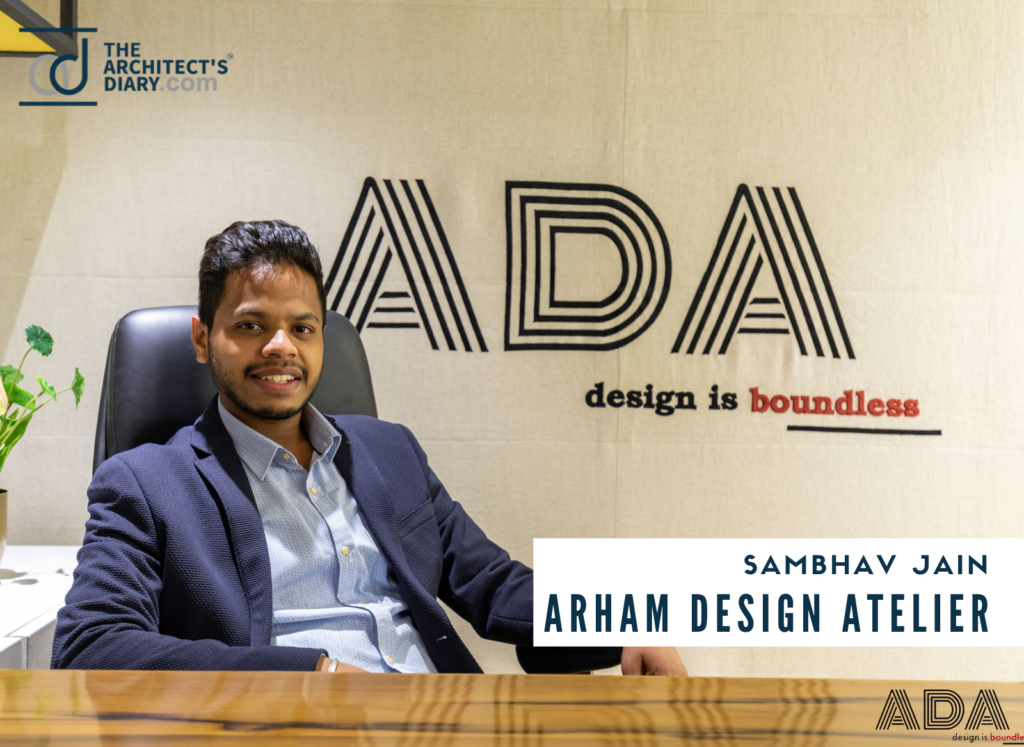 Firm's Facebook Page :  Arham Design Atelier – ADA
Firm's Instagram Link :   Arham Design Atelier