Rapport Shoe store Interiors by FRDC | Vijaywada
Design Objective
Rapport is a Shoe store created for Men, Women and Kids who are explorers and have good Urban taste. The design of store and layout is driven by 'Lifestyle' and 'Occassions'. Catering needs of its target customers the store knits stories around collections and hence the 'Stories'. Stories through curated merchandise or VM.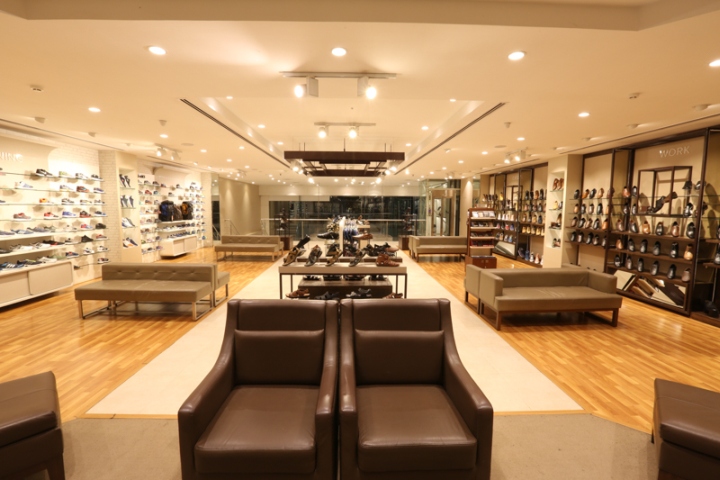 Concept/Theme
Concept evolves around Collection and Buying Behaviour. Women floor is presented as private collection driven by various categories and occasions she wants to buy into. Sections within floor are marked and oriented by the style of walls and floor furniture and even seatings.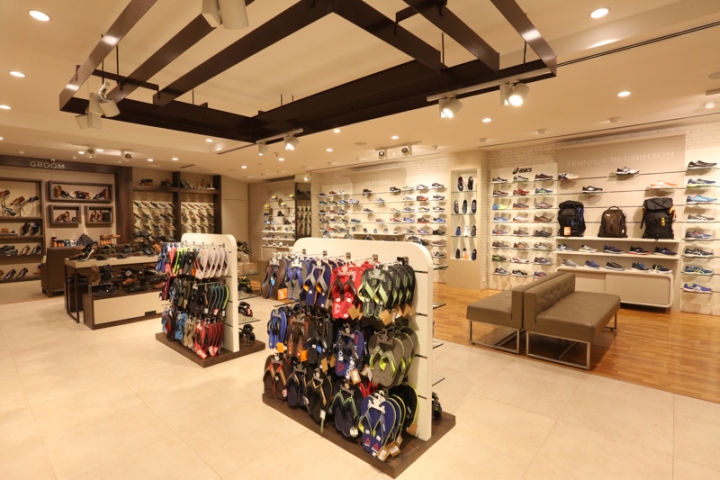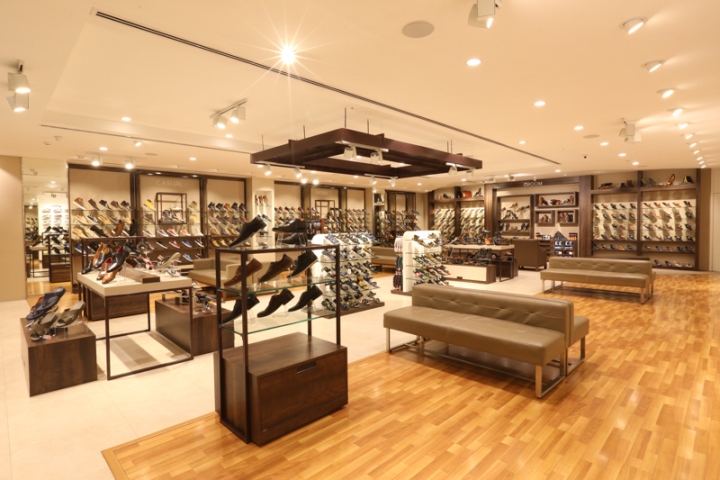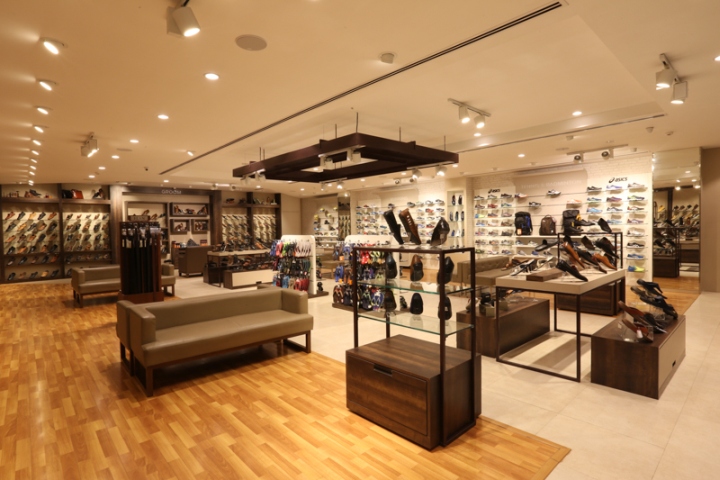 Providing a community-led display and seating and not typical seats seen in shoe store create a sense of High Fashion in their mind. Separate Bridal sections with sheer curtains and luxury furniture creates a private space and yet transparent making other customers enticed. Women floor is designed as soft curvilinear laid which she falls in love.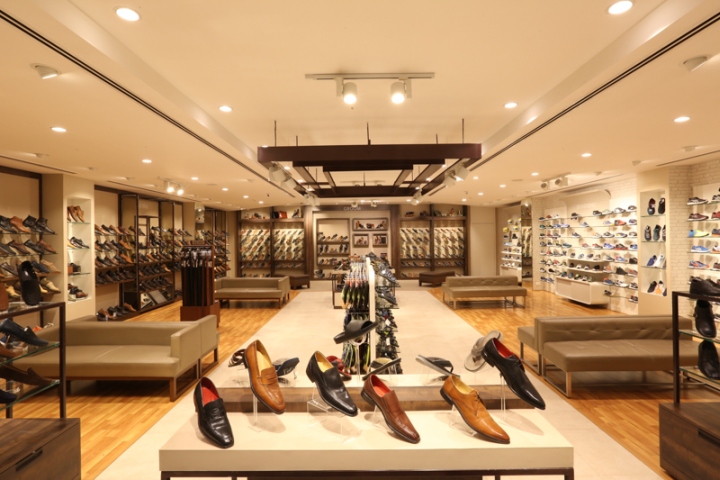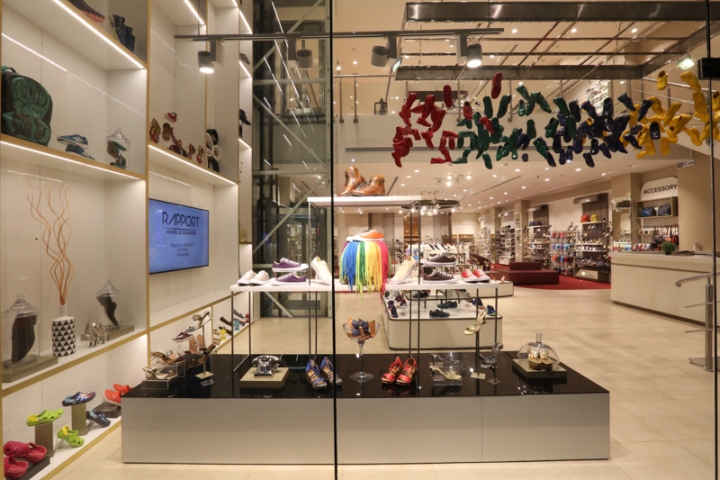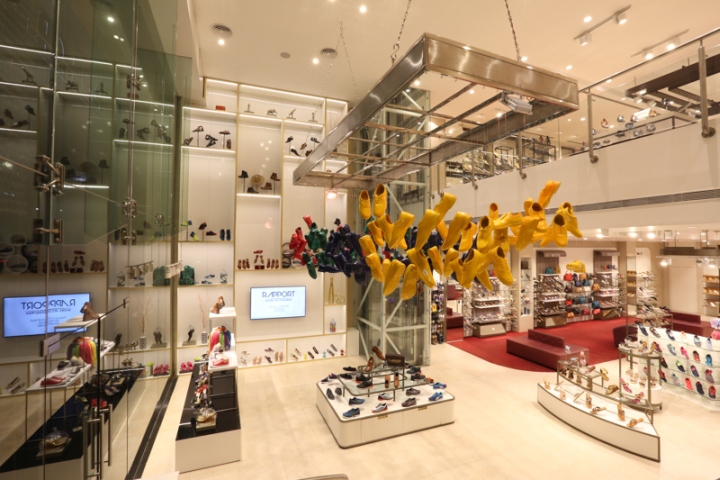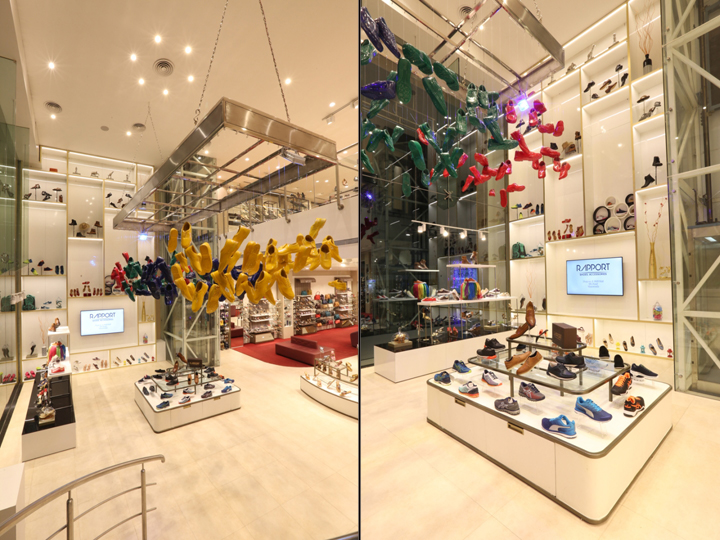 Subtle pastel soft colour palette and fabrics and soft floor all add up to her private Bedroom space. Men floor is more macho with warmth and yet structured more in cubism form to provide straight buying clues Men look into. Hard floors and curated displays with distinctive looks of Formal vs Sports divide the floor in its collections.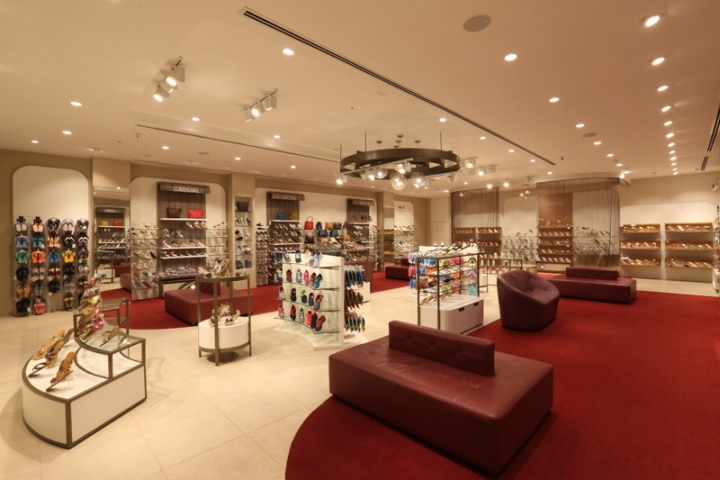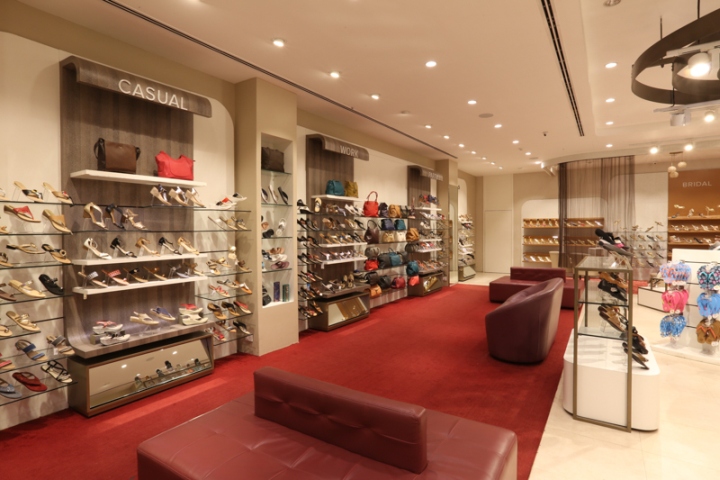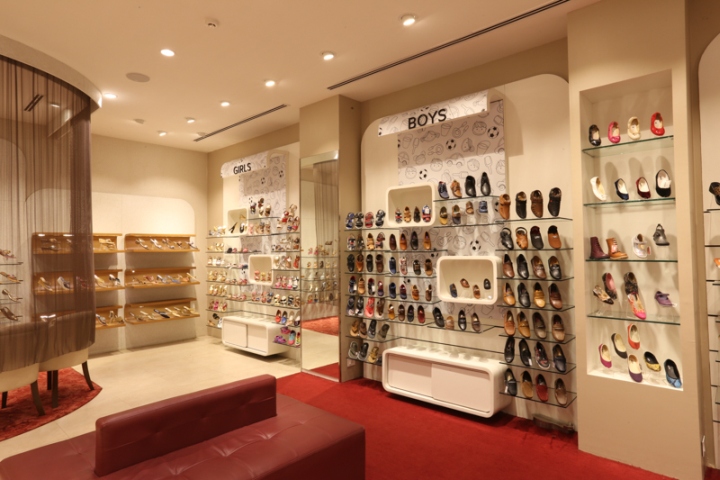 Groom section and Sports section create an enticement within the customer. Entry to store is accentuated with a large LED curtain and transparent window with double height installations creating drama and theatrics in the atrium area and create a High Street feel for customers passing by the store.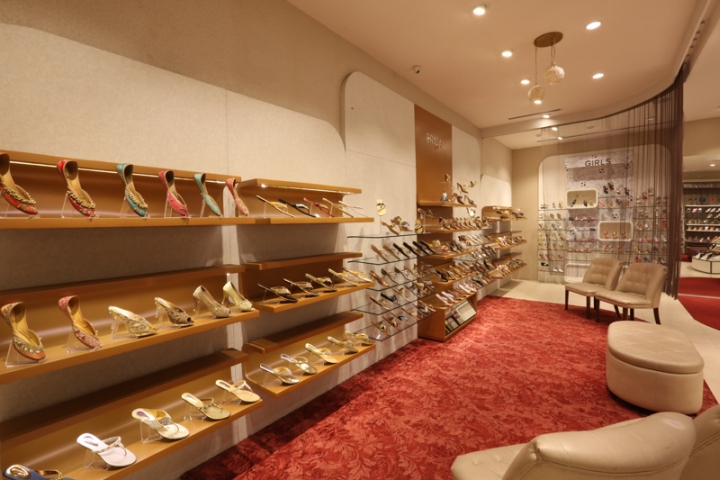 Special design features, materials
Design Installations up to 30 feet high, Large Glass cubes for display, Woven Carpets and Rugs, Soft Organic design seatings, Metal drapery, LED lights. LED curtain etc.
Design: FRDC