Proper roof maintenance ensures the longevity of the building, whether it's commercial or residential. For this purpose, you need a reliable roofing contractor who will do a professional job with due diligence.
However, most people complain about their roof contractor and the efficiency of their work. Since the regulations regarding roofing contractors are minimal in most states, you need to evaluate your roofing contractors before choosing them for your roofing project.
A proper evaluation can ensure their expertise and knowledge in working with roofing projects. They will also assist you in avoiding certain risks. In this article, we will help you ask some of the essential questions to ask your roofing contractor to help determine the best one.
Essential Questions You Should Ask Your Roofing Contractor
Gathering proper information about roofing contractors before making crucial decisions can help you avoid major risks. Since roofing projects require big investments, it is essential to make your choice wisely. Ask the following questions to assess your roofing contractor.
Does My Roof Need Repair Or Replacement?
Before beginning any roofing project, you must know whether your roof requires a repair or a complete replacement. Assessing the current state of your roof can help you determine the extent of repair it needs.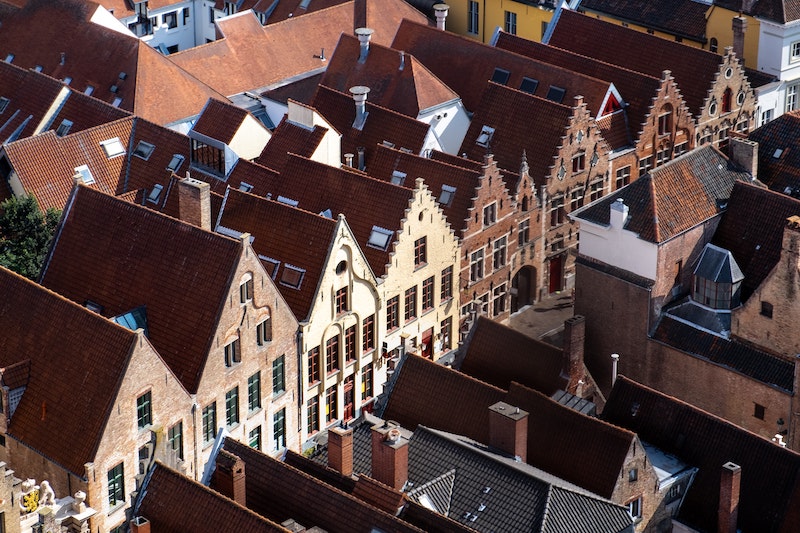 Most roofing contractors will begin the project with an evaluation of the roof's condition. It helps them decide the best ways to make the right choices regarding the materials and tools they need. In addition, it will efficiently repair and extend your roof's lifespan.
Do You Have A Roofing Contractor's License And Insurance?
A license proves the qualification and expertise of a roofing contractor, and it is essential to ask them about it. Most commercial roofing contractors have a legitimate license and insurance, making them a reliable choice.
You should remember that the code requirements for roofing contractors vary depending on the state. Ensure that your roofing contractor's license complies with the local laws of your region. They should also have the proper insurance to cover any unforeseen circumstances.
What Is The Rough Estimate For My Project?
You must establish a budget before beginning any roofing project. It helps avoid unwarranted surprises once the project is completed. Ask your roofing contractor to provide a written estimate of the total cost, depending on the required repairs.
A roofing contractor who provides a detailed estimate of the cost knows their work. They have enough experience to make the right decisions and choices regarding the materials and the cost of labor.
So, it won't be a difficult task for them to provide a written estimate once they evaluate your property.
Are There Roofing Subcontractors Who Will Work On The Project?
Many roofing contractors outsource part or, in some cases, the whole job to other companies to cut costs.
Your contractor must be upfront regarding the people who will work on your property. In addition, the subcontractors must have the proper license to comply with your local laws to carry out the project.
They must also have worker's insurance that includes compensation and liability. In case something goes wrong, the insurance will protect you and the workers. It will also save additional costs if any of the workers incur an injury.
Do You Provide A Warranty On The New Roof?
Asking for a warranty can ensure the quality of work of your roofing contractor. They won't hesitate to provide a warranty if they use good quality materials and take proper care while carrying out the job.
High-quality roofing materials have a long lifespan, and their cost remains the same most of the time.
Your roofing contractor should provide a warranty of at least 25 years for the new roof since most roofing shingles last longer than that. If they can't offer a warranty, you should look for some other roofing contractor.
How Long Will The Roofing Project Last?
They will take into consideration poor weather and other unexpected hindrances and give you an estimate for the completion of the project.
You must remember to include the estimated time and cost in the contract when you sign it for the project. It will ensure that the roofing contractor strives to finish the job within the specified time and budget.
What Replacements Will You Do And What Kind Of Materials Will You Use?
You should ensure that your roofer plans to strip down your current roof to get to the root of the issue. Doing the job on top can temporarily fix minor issues but won't provide lasting results.
Without taking out the current roofing and making replacements wherever necessary, your roofer cannot assess whether there is rotten wood or other damage underneath.
Using the best quality materials and proper replacements can give your roof a long-term solution. However, since roofing is not a regular or frequent job and it costs a lot, your roofer should make every effort to provide the best results.
What Precautions Will You Take To Protect The Surroundings Of The Property?
A professional roofing contractor will have the proper precautionary measures to ensure that the surrounding area of your property remains in the same state as before. They must also have liability insurance in case of damage that occurs during the job.
Your roofing contractor should have proper protection systems and debris collection methods to clear out the area around the property once they finish their work. Most roofers have machines that take care of the excess materials and metal items that are left behind.
Wrapping Up
Depending on your needs, asking your roofing contractors additional questions can help you determine the best option for your project. An efficient roofing contractor will readily answer all the questions their customers ask.
It is a testimony to the quality of their work and their loyalty toward their customers. In addition, professional roofing contractors like https://commercialroofingsolutionsco.com/ will give you clear answers and will not hesitate to provide you with suggestions.