Sure, a one-size-fits-all solution to our glass problems would be ideal, but realistically that is simply not the case. For novices, there is a vast array of glass types that will change based on several factors, including cost, use, durability, weight, and even size.
For this reason, whenever you need consultation regarding glass for a new project, it is best to enlist the expertise of a professional. Many times, the solution to a particularly challenging glass problem is turning toward a custom-cut glass option.
In this helpful guide, we will walk you through everything you need to know about custom-cut glass including various types of glass for which it can be used, so that you can make the most educated decision about your home project.
What is Custom-Cut or Cut-to-Size Glass, and in Which Scenario Is It Needed?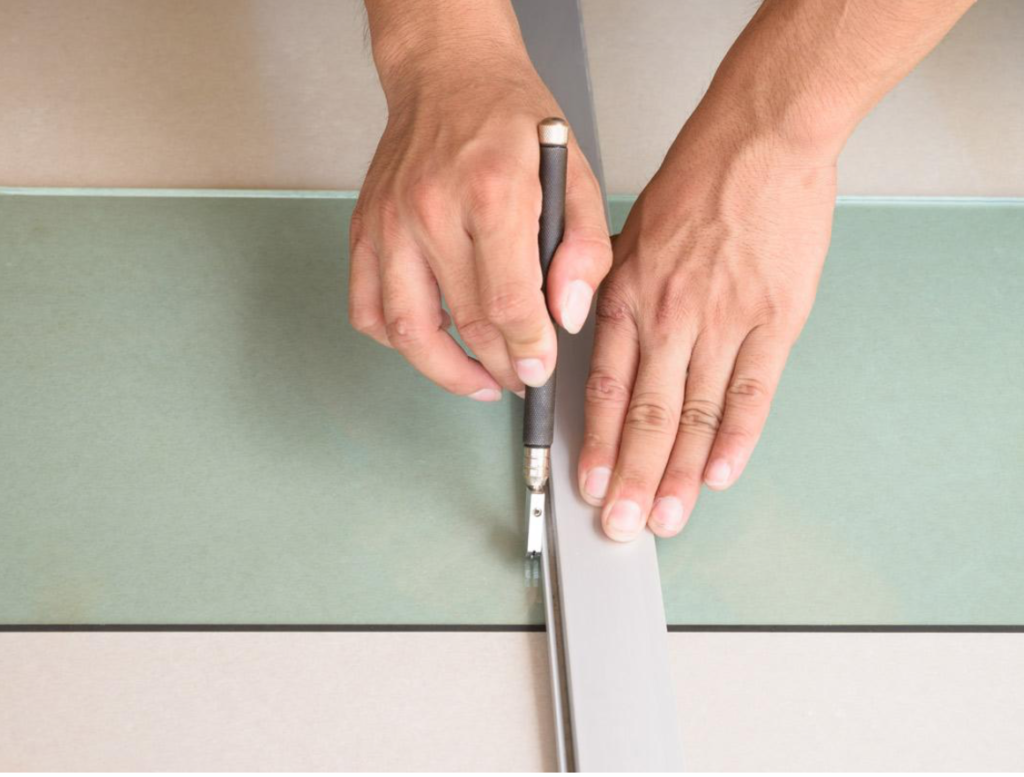 Many sheets of glass come in pre-cut sizes. Retailers or contractors will offer an assortment of sizes and shapes, and you will be expected to choose from these options. However, what happens if none of the options fit your specific need? That's when you turn to custom-cut or cut-to-size glass.
Custom-cut glass can be made from nearly any type of glass product and can be cut to fit your exact specifications, whether that is for unique angles, shapes, or sizes. Glass Genius is known as the top platform to buy custom cut glass"
Uses of Custom-Cut Glass in Home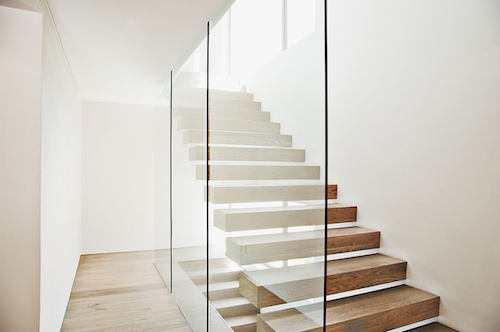 The reality is that every home is different, and so the list of glass size and shape options on a retailer's website may not serve your needs. Glass can be found all over the home—from bathrooms to kitchens to living rooms to patios. But there is no standard size or shape to these rooms. The more unique the architecture or room design, the greater the need for custom-cut glass.
Custom-cut glass can be used for tabletops, kitchen backsplashes, showers, or even mirrors hanging on the wall. Whatever your glass needs, know that you do not have to be limited by the pre-cut options that a retailer is currently offering. You always can bring your design to life with custom-cut glass.
Common Custom-Cut Glass Types available in the Market and Their Applications
Below is a rundown of some of the most popular types of glass, along with their applications and common price ranges, to better help you decide what type of custom-cut glass to use for your next project.
Tempered Glass – a tough glass famous for its shatter-resistant qualities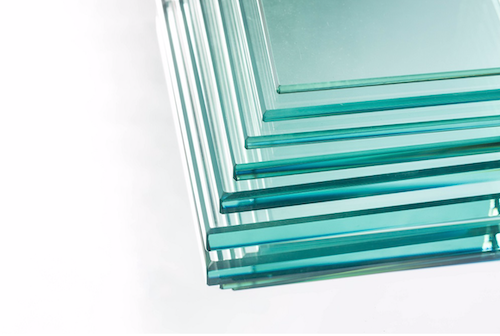 Tempered glass is often used as a safety glass because of its strength and its shatter-resistant qualities. The tempering process involves applying heat pressure to the glass to increase its strength, as compared to ordinary annealed glass.
Tempered glass is a fairly common type of glass found in a wide assortment of uses. In cars, for example, it is often found in the door windows and back windshield. Custom-cut tempered glass can also be used in things such as shower doors or patio tables. Per square foot, clear tempered glass will cost around $70.
Patterned / Textured Glass – to add a sophistication and design element
Patterned or textured glass is one of the best types of glass to customize, which is why it is so often custom-cut to exactly how buyers need it. This type of glass comes in a variety of looks and feels, from subtle and delicate textures that still allow most transparency, to more sophisticated designs that make the glass nearly opaque. For elegant spaces, such as the interior design in the kitchen, dining room, or living room, patterned or textured glass would be perfect.
It can be difficult to gauge a typical price for this type of glass, because of the wide range in designs, but typically textured glass costs around $60-80 per square foot.

Laminated Glass – perfect for various architectural needs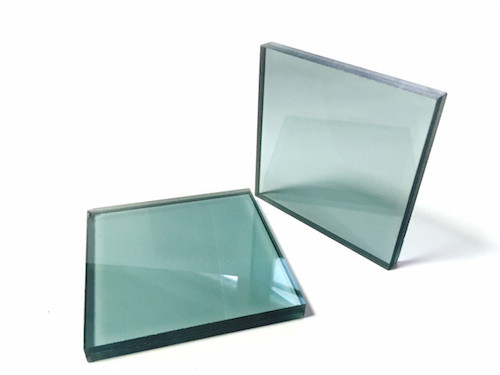 Laminated glass consists of multiple sheets of glass that are joined together with a vinyl laminate. Because of this conjoining, laminated glass is stronger than ordinary annealed glass. The laminating process also ensures that the glass is shatter-resistant. Rather than breaking into tons of tiny shards, the vinyl laminate holds the glass sheet intact, though cracks are possible.
Because of its strength, laminated glass is often used as structural glass in floors, ceilings, skylights, roofs, and railings. It can also be found in car windshields. Per square foot, clear laminated glass will cost around $200, depending on other customizations, such as shape and thickness.
Bulletproof Glass – an answer for your security concerns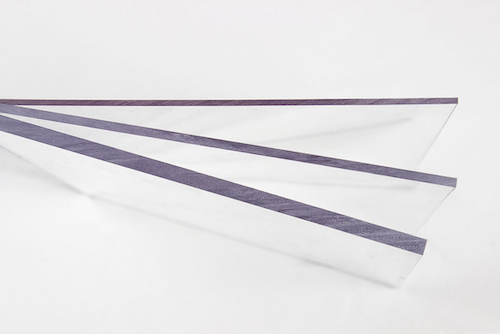 Looking for a type of glass that can withstand the impact of a bullet? Bulletproof glass, as you would expect, should be used whenever you are looking for maximum strength. This is the type of glass used in banks and extremely secure buildings, such as government offices and the White House. Because of the sensitive nature of bulletproof glass—often people do not want potential criminals to know that it's there—and because it is used in unique locations, it is often custom-cut glass.
Due to its extreme strength and the security it provides, bulletproof glass can be much more expensive than other types of glass, with prices ranging around $600-700 per square foot.
Hurricane-Resistant Glass – strong resistance against shattering
As you might expect, hurricane-resistant glass is a form of heavy-duty glass that is structurally reinforced to prevent it from shattering, even in the most extreme weather conditions. Anyone living on the east coast, particularly in Florida, the Carolinas, or on the gulf coast, should consider swapping out their existing windows with hurricane-resistant glass. Per square foot, this type of glass runs around $200.
Insulated Glass – to keep your indoor temperature moderate
Insulated glass is made of two or more sheets of glass sealed together with gas trapped between the panes. This use of multiple panes and gas insulates the windows better and makes it more difficult for the temperature to penetrate, in either direction. If you live in an extreme climate, either hot or cold, having insulated windows will help regulate the temperature in your house. Per square foot, insulated glass costs around $60-70.
Frosted Glass – glass is used for more privacy and decorative purposes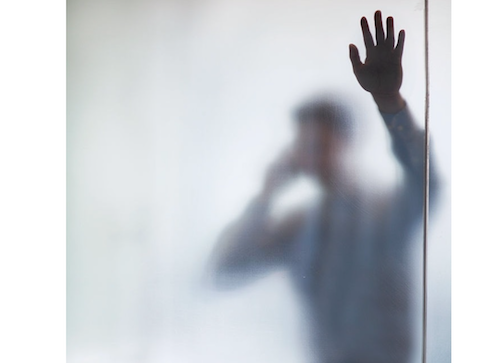 Frosted glass is created by sandblasting clear glass to give it a frosted outer layer. Typically chosen for its aesthetic, frosted glass is often used for decorations, such as small table sculptures, or for increased privacy, such as with custom-cut glass doors or cabinet glass. Per square foot, frosted glass typically costs around $125.
Plexiglass / Acrylic – a great substitute of glass for different interior and construction purposes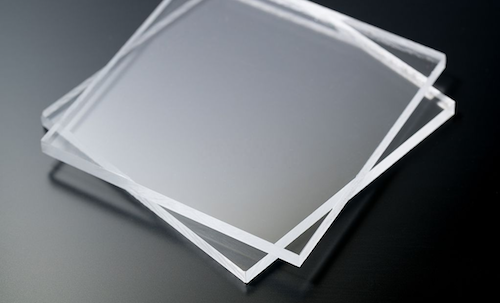 Plexiglass is an acrylic glass that is particularly strong and resistant to shattering. Because of these qualities, Plexiglass is often used in replacement of regular glass when shattering might be a safety risk. Plexiglass is often used as flooring, for sneeze guards, and for protective barriers, such as the glass boards of a hockey rink. Per square foot, Plexiglass costs around $35-40.