Many modern homeowners from around the world have considered bathtubs to be essential whenever they build their bathing haven. In recent years, the types of shower, toilets, and bathtubs have been steadily evolving until the present day, where we now end up with about ten different types of bathtubs to choose from. If you're finding to change your old one (read more), then consider these modern bathtubs. For one, unlike the old ones, these choices don't rust.
But it's not just a nasty water stain or dents that make homeowners consider this major change. Some tubs are designed especially to keep your bathwater warm during frigid winters, while others have safety options for when you have kids and the elderly. Whatever your reason for changing is, our list will cover the latest and the most state-of-the-art bathtubs for 2021.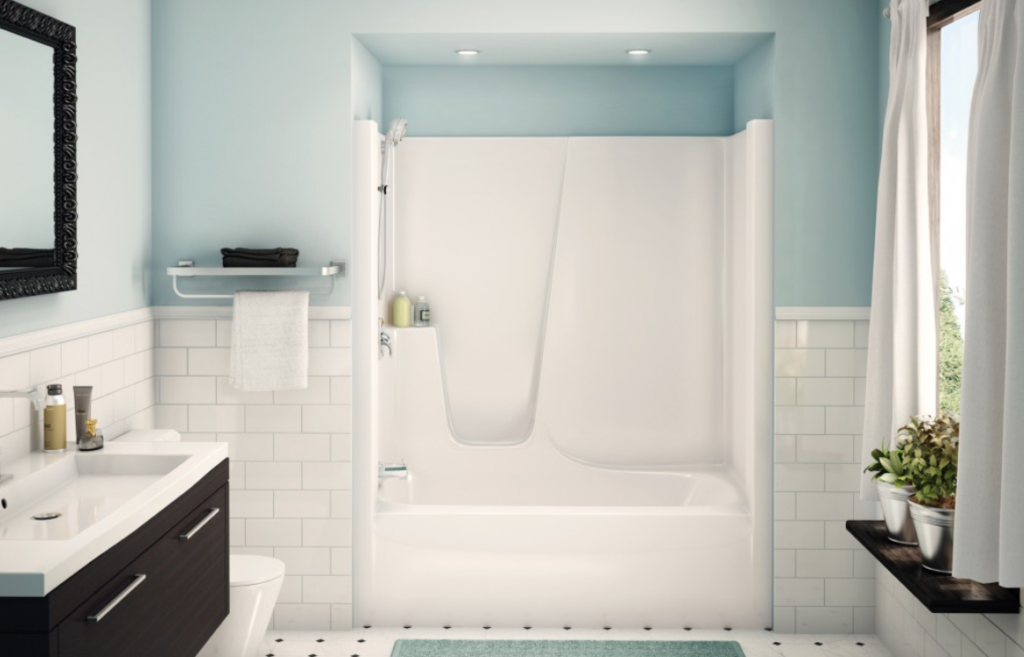 1. Alcove Tub
Alcove means a niche or a nook in a designated area (often small and snug). With that said, expect alcove tubs to be smaller than the average, traditional ones. This type is sometimes called the 3-wall tub, as it is situated at a corner and closed in with another wall, usually a division separating the toilet or the shower stall. However, typical alcove tubs already have a showerhead overhead, which makes them more functional, practical, and ideal for tight spaces.
Homeowners opt for an alcove tub due to its ability to provide them with both a shower and bathtub in one small space. The usual population are those staying in bachelor's pads, have limited house space or apartments.
The price of alcove tubs would usually amount to $350 to $2000, depending on the material, quality of labor, etc.
Pros
Affordable – Because alcove tubs are designed by (and even evolved from) house owners wanting their comfort in the bathroom despite the small space, it's expected these are built for cheap compared to the other types.
Easy To Maintain – Again, because of its small nature, it's easy to maintain and clean the area. There's little maintenance as well, especially when the shower isn't high-pressure or rain showers.
Cons
Must Be Situated Against Walls– The very nature of the 3-wall tub is to utilize as corner space much as possible to use other areas for the sink, toilet, drawers, etc. As a homeowner, you might feel limited when you can only choose the four walls of the room for your tub area.
Looks Generic – If you're not one for appearances, then this probably isn't a con. However, if an aesthetic feel is what you're after, an alcove tub is difficult to turn into one of those Pinterest ideas you have. Not only will you be limited in situating it, but there's little to do to design the area as well.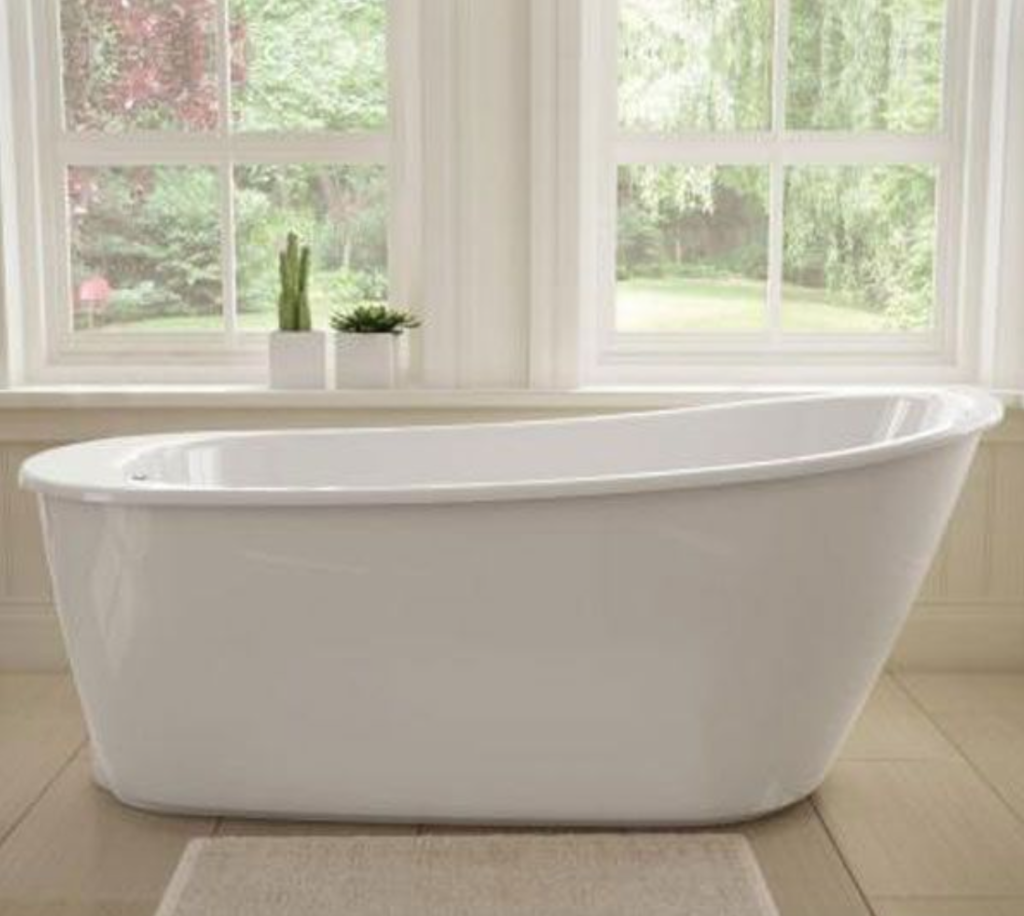 2. Free-Standing Tub
Free-standing tubs are considered the antithesis of the alcove tubs, meaning these types of tubs are made to be in the center of your bathroom. Also known as the pedestal tub, type can be situated near the walls, but this isn't recommended. Homeowners consider this type when they have ample space in their designated area. For a more contemporary feel, add chrome or a brushed metal faucet to accent the theme of your bathroom.
Free-standing types can cost you $5000 at most, and this can include installment and the tub itself. However, it does not include the maintenance and other fees you'd need to cover.
Pros
Aesthetically Pleasing – Unlike the alcove tub, you can have a striking visual impact with free-standing bathtubs. You can also achieve a modern aesthetic and avoid any generic feel.
Adds To The Resale Value – Believe it or not, having a free-standing bathtub can kick up the value of your house to considerable amounts. The reason for this just might be its equally exorbitant cost.
Cons
Unavailable Storage Areas – When you situate a tub in the middle of the room, it's all modern aesthetics and lux until you realize you have nowhere to place your shampoo, conditioner, soap, and other much-needed toiletries. Placing them on the floor is the most logical decision, which can put a damper on your overall experience.
Not Elderly Or Kid-Friendly – Free-standing types have higher bathtub walls than most tubs. Thus, unless your free-standing is also a walk-in, you'll be putting those two age categories at risk for falls and slips.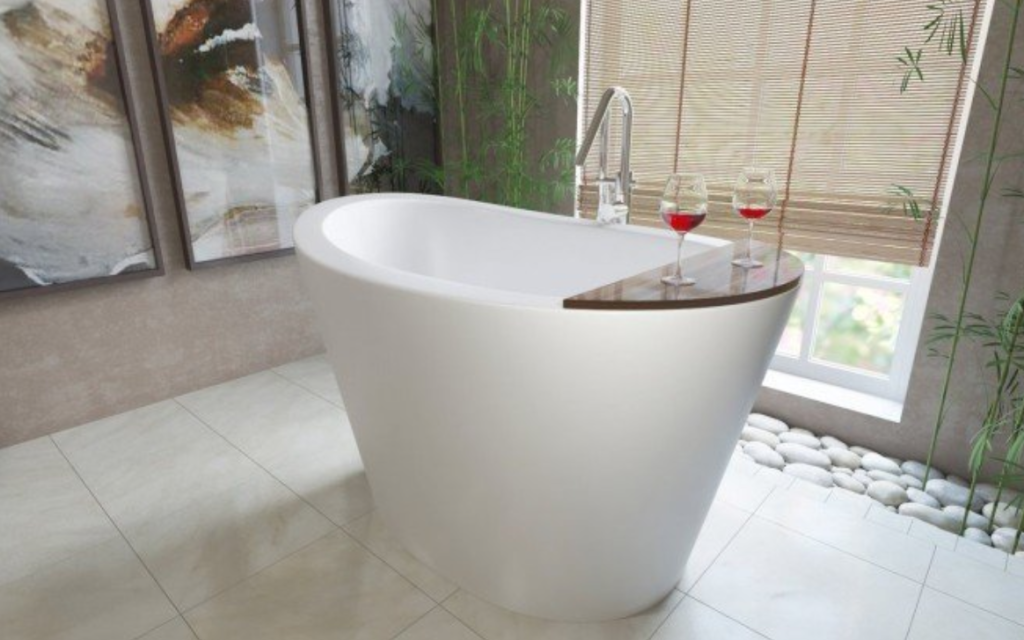 3. Japanese-Style Tub
This type originated from japan, often called ofuro, which simply means a Japanese-style bathtub. This is also often called the soaking tub, which Japanese people use after taking a shower. They have this ritual in which they consider soaking in the bathtub as relaxing, especially after cleaning their bodies in the adjacent shower. In a western setting, an ofuro can be considered spa-like and very much leaning to a relaxation area rather than a bath.
This style can be more costly than its counterparts, costing you more than $5000. However, its great pros make homeowners feel like it is a worthy investment.
Pros
Unique Design – Unlike other tubs, the ofuro is larger and taller, making the soaking experience a full-blown relaxation session.
Adds To The Resale Value – Again, because of its exorbitant nature, a Japanese-style can easily raise your home resale value higher than it was normally supposed to be.
Can Be Installed In Small Or Large Area – One great benefit of ofuro is its versatility when it comes to the space it eats up. Do you have limited bathroom space but still wish for a great soaking experience? Then a Japanese style is ideal due to its compact nature and shape. Unlike the rectangular shapes western tubs have, ofuro has more of a circular shape, which is perfect for sitting down and soaking.
Cons
Expensive– Perhaps one of the most costly choices, this style is not for everyone. If you're not too interested in the soaking aspect of this tub, then the traditional one would be ideal for you.
Higher Electric/Water Bill – What's a soak if the water isn't hot? Having a Japanese-style tub requires the homeowner to use it with hot water, or else the soak would be counterintuitive. With that said, expect your water bill to skyrocket after the installment.