Swarooplaxmi Bhojanalay (Restaurant) situated in the vicinity of Mahalaxmi temple has been designed in a Traditional manner with a Modern blend.
Organised Spaces of Swarooplaxmi Bhojanalay with Modern and Traditional Restaurant Interiors | Dhanesh Gandhi Architects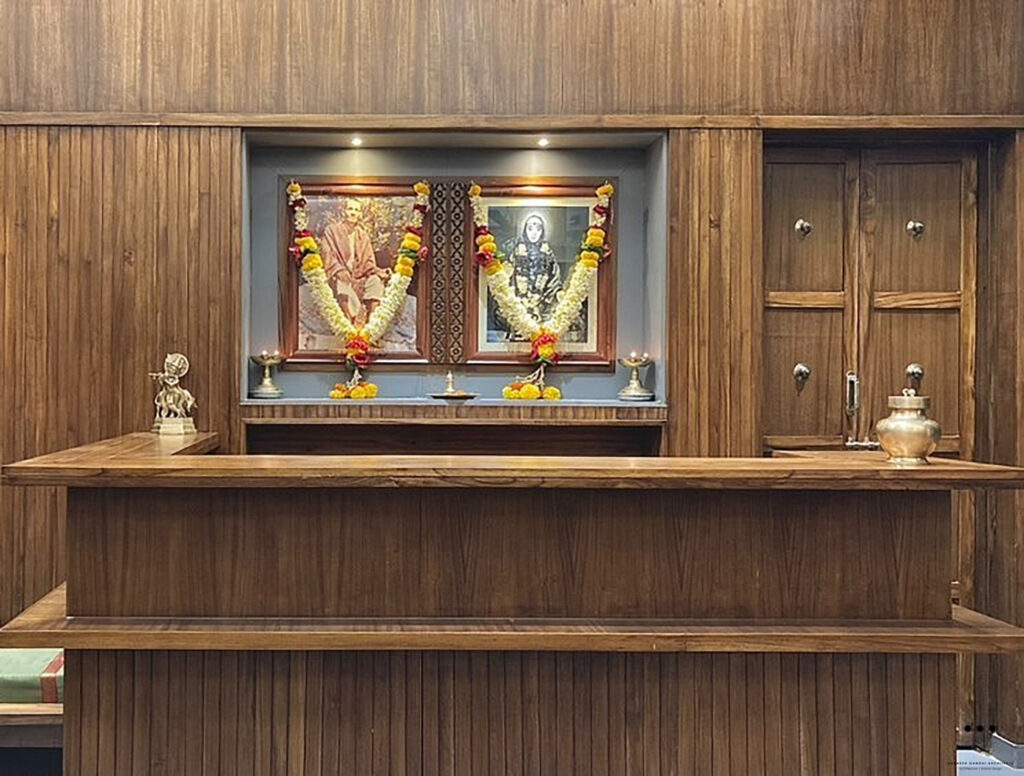 The overall design theme has been inspired by the ancient wooden structures surrounding the restaurant in order to achieve a sense of connect with our traditional values.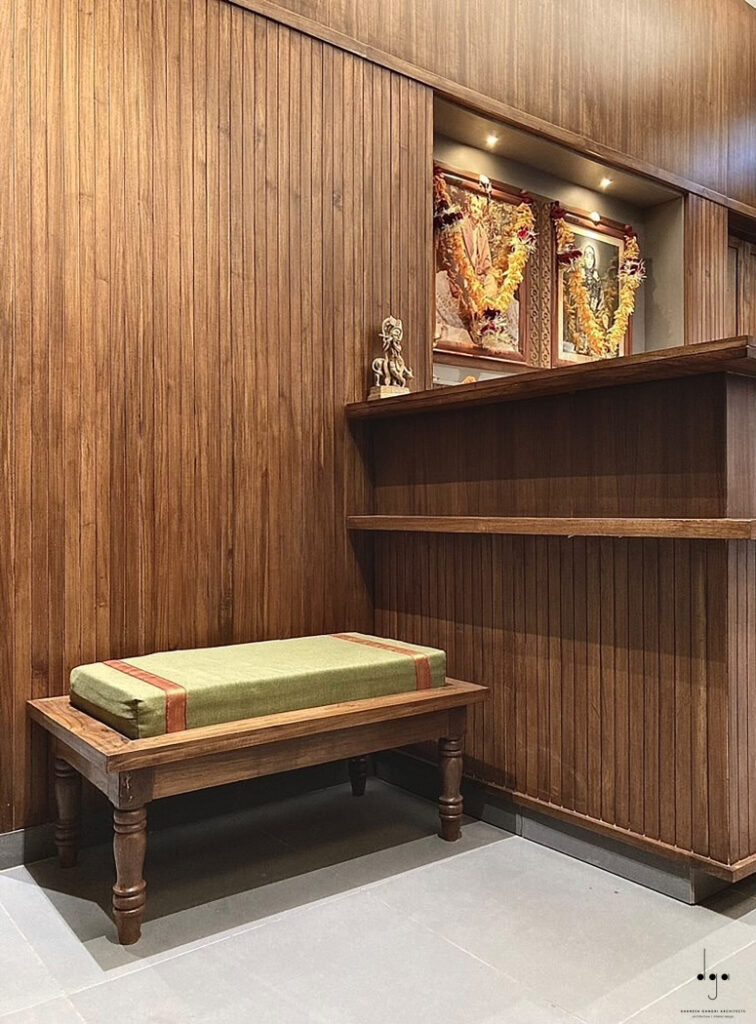 The Restaurant accommodates 50 people having a combination of 4-seater and 6-seater tables. An Arch in the form of a "Devali" becomes the main design element of the space.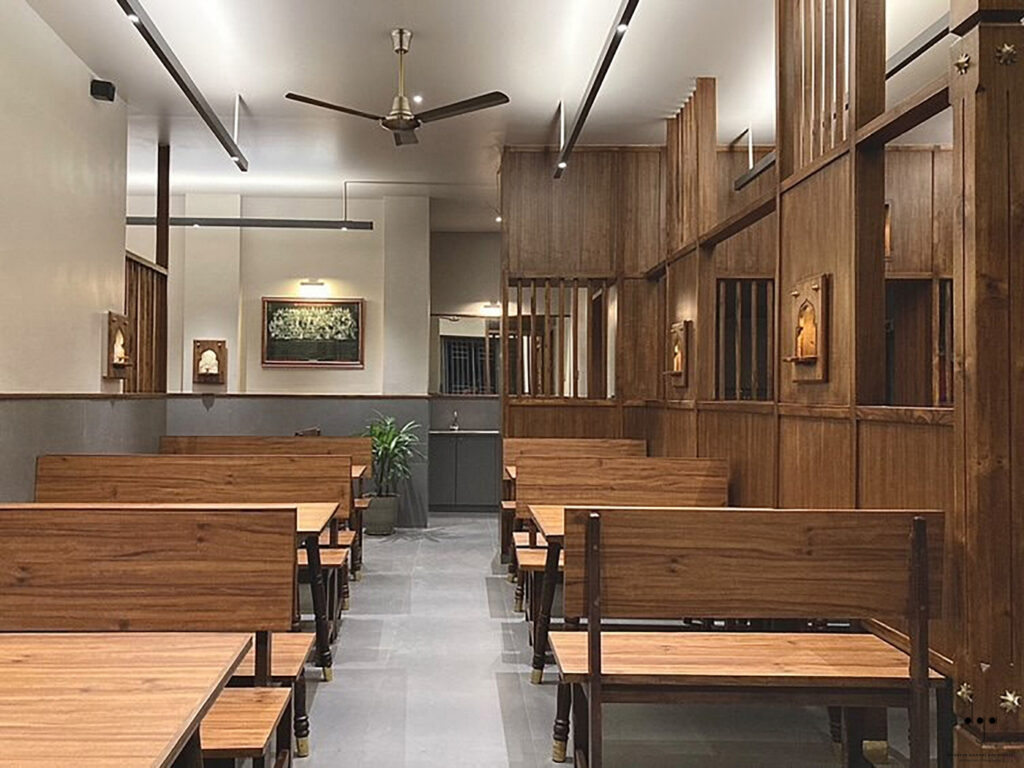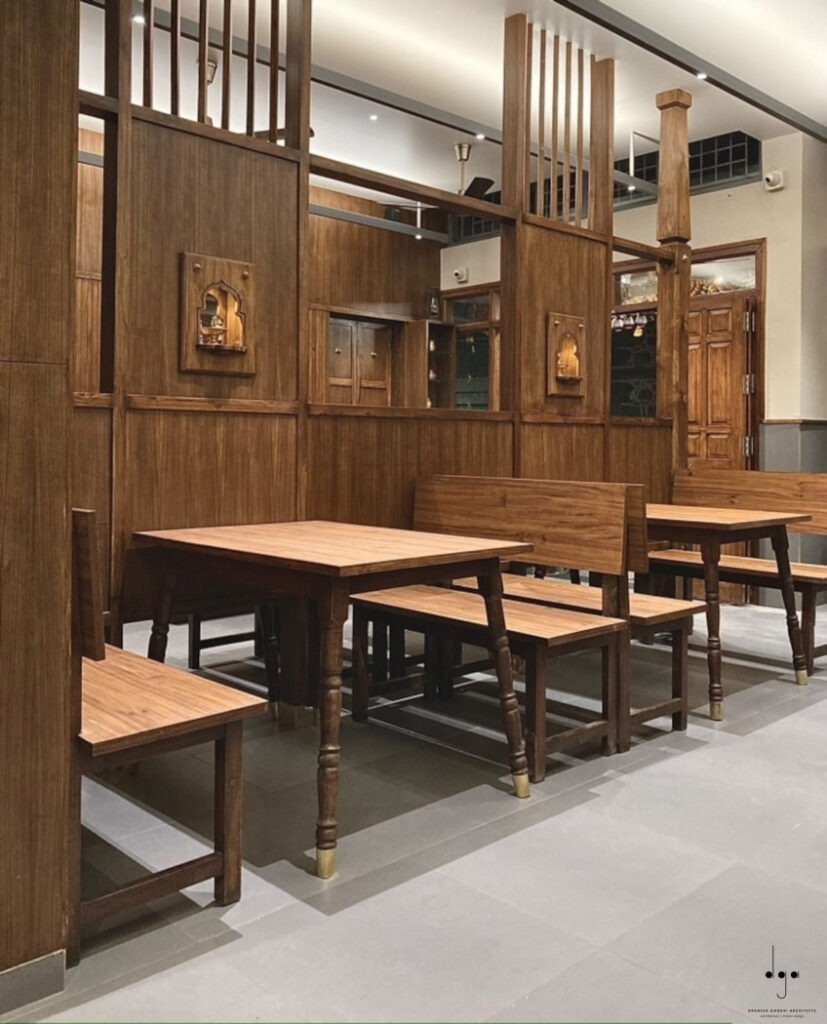 The Furniture arrangement has been done in such a way that each table faces the Devali. The old furniture has been re-polished and used the way it is.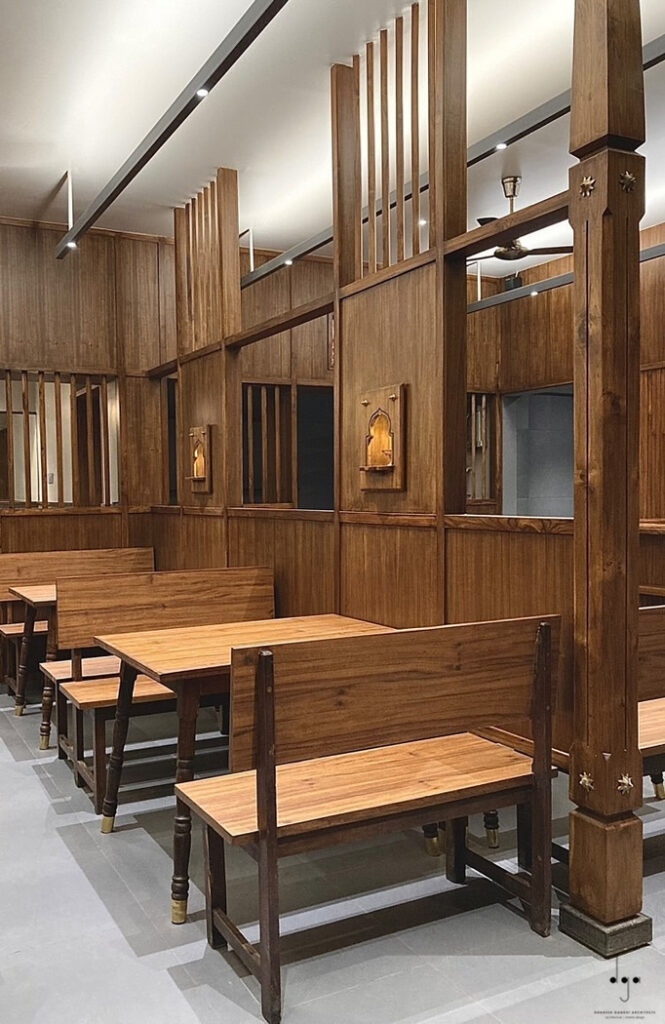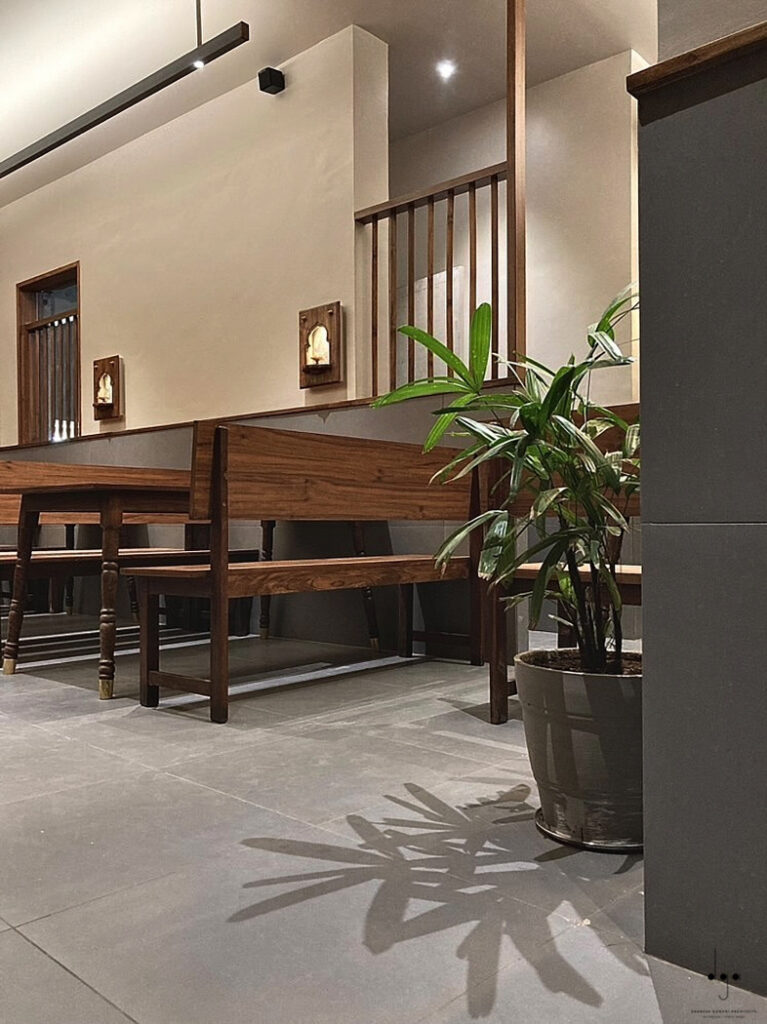 The Partition has been designed in a grid pattern which is inspired by the table arrangement itself.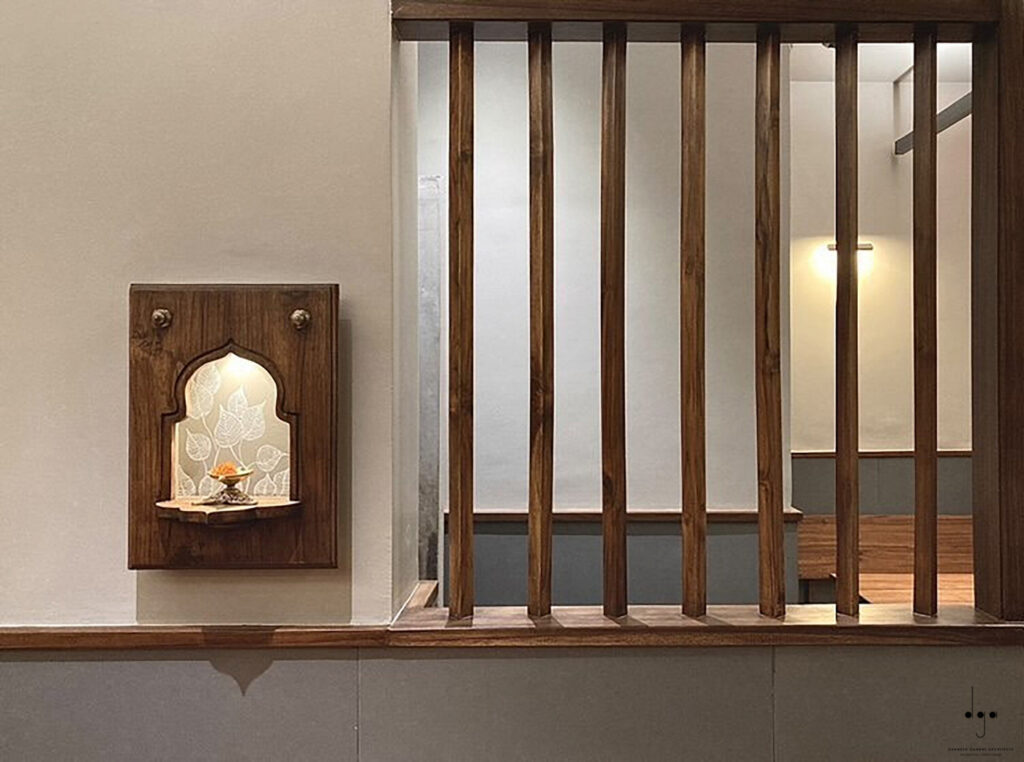 The Material palette consists of wood along with the grey tone which is used in the form of flooring, stone and paint. The Material palette gets dominated by Wood which brings in a sense of warmth to the space.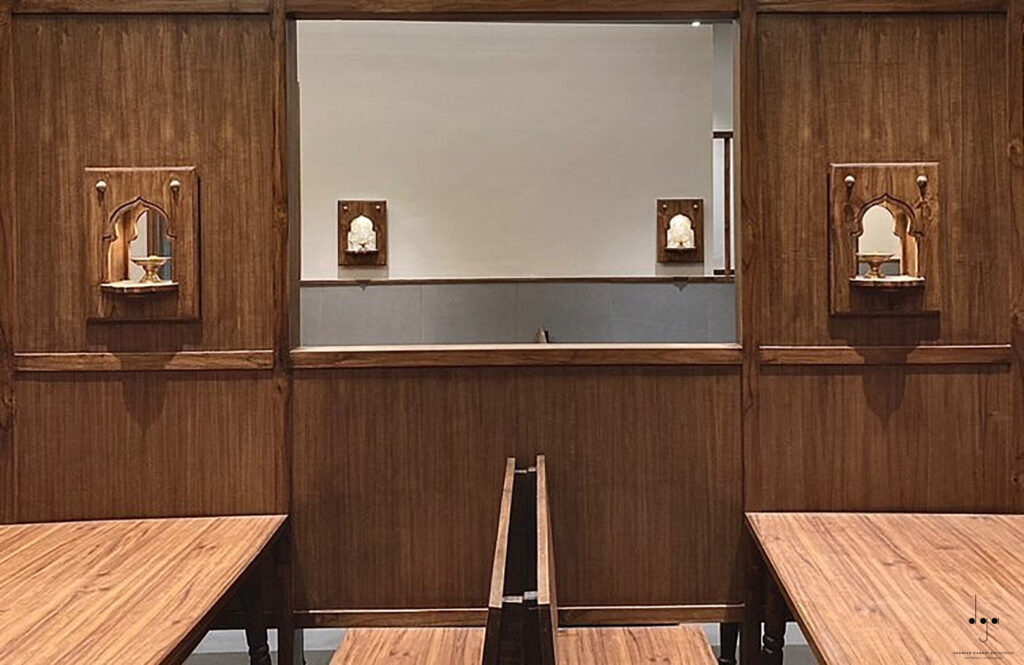 Application of Brass in various forms becomes instrumental in enhancing the intricacy of wood.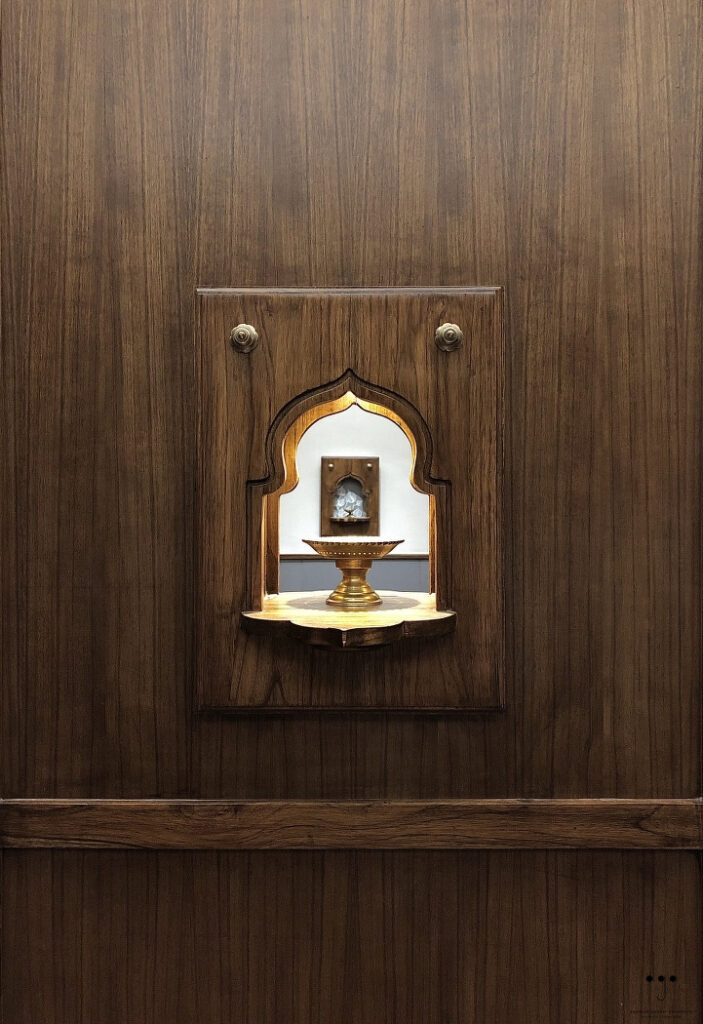 The Overall Lighting has been kept very subtle with maximum of indirect light bouncing off from the ceiling.
FACT FILE :
Designed by : Dhanesh Gandhi Architects
Project Type : Restaurant Renovation
Project Name : Swarooplaxmi Bhojanalay
Location : Mahalaxmi Temple area, Kolhapur.
Year Built : 2020
Duration of project : 6 months
Project Size: sq feet : 1000 sq.ft.
Project Cost Appx : 15 lacs
Principal Architect : Dhanesh Gandhi
Team Design Credits : Sachin Lad
Photograph Courtesy : dhanesh.gandhi.architects
Products And Materials : Lighting : Led Lum lighting | Sanitary ware : Jaquar India | Paints : Asian Paints
Consultants for the Project : Civil : Sachin Lad | Interior Designers : Dhanesh Gandhi | MEP & HVAC Consultants : Sachin Lad | Lighting Designers : Dhanesh Gandhi & Sachin Lad
Principal Designer :
Firm's Instagram Link : dhanesh.gandhi.architects
Email Id : ar.dhaneshgan[email protected]