&nbsp
Organic, Natural and Sustainable Store | Studio Deshi
The Retail Identity of Farm Se Store and its future franchises was developed as an extension of their brand philosophy. The brand focuses on providing accessible organic and natural products with an emphasis on the connection with people who make/ produce them. Thus an organic, natural and sustainable store was envisioned with this brand philosophy at the core.
Visit : Studio Deshi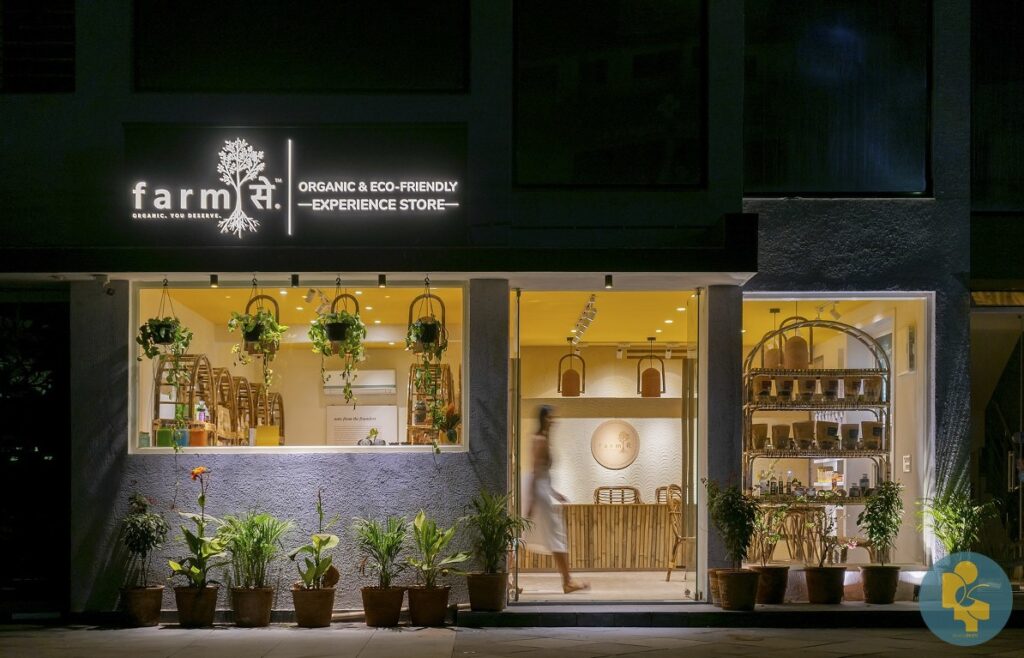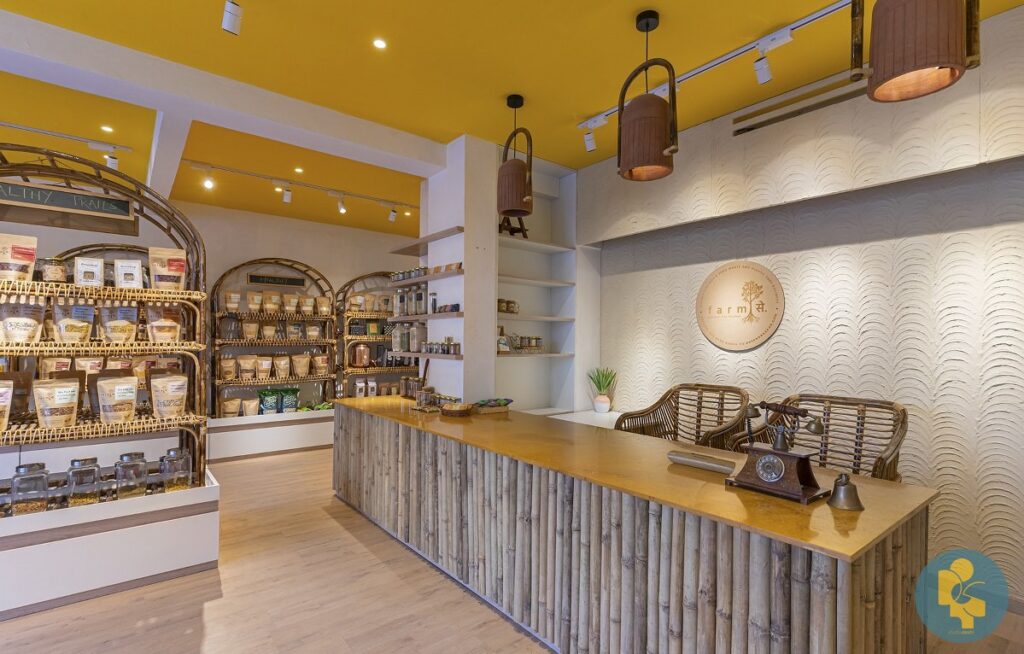 Natural materials like Bamboo, Cane, Terracotta, Wood and Stone were primarily used. The imperfections of these materials- like the blackness in the cane or natural indentations and marks on the stone were accepted and celebrated throughout the store. This sense of rustic simplicity and understated elegance makes the store one of its kind.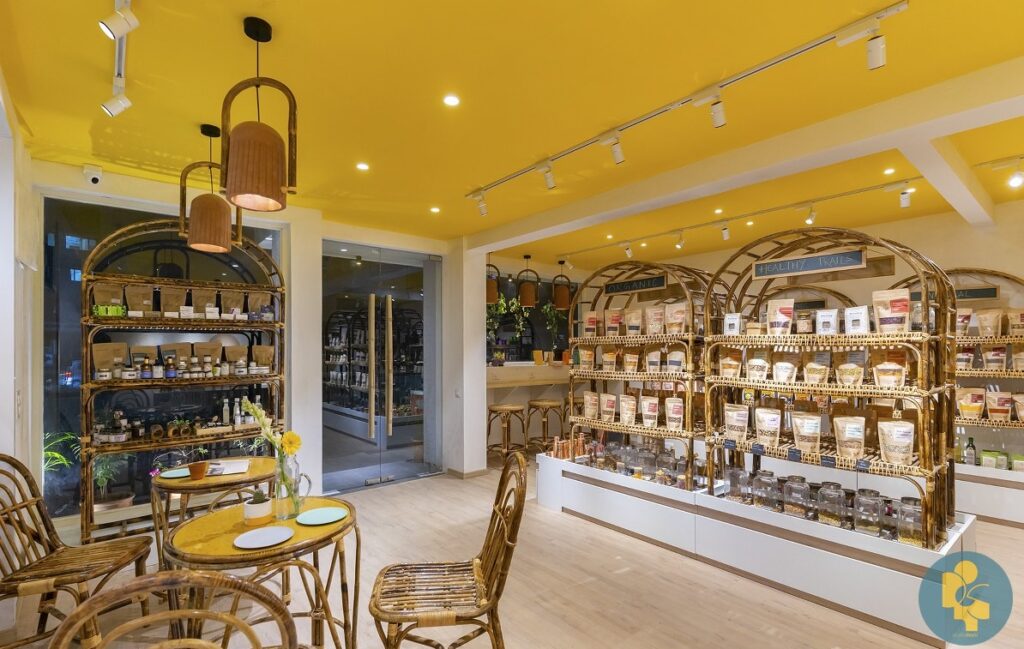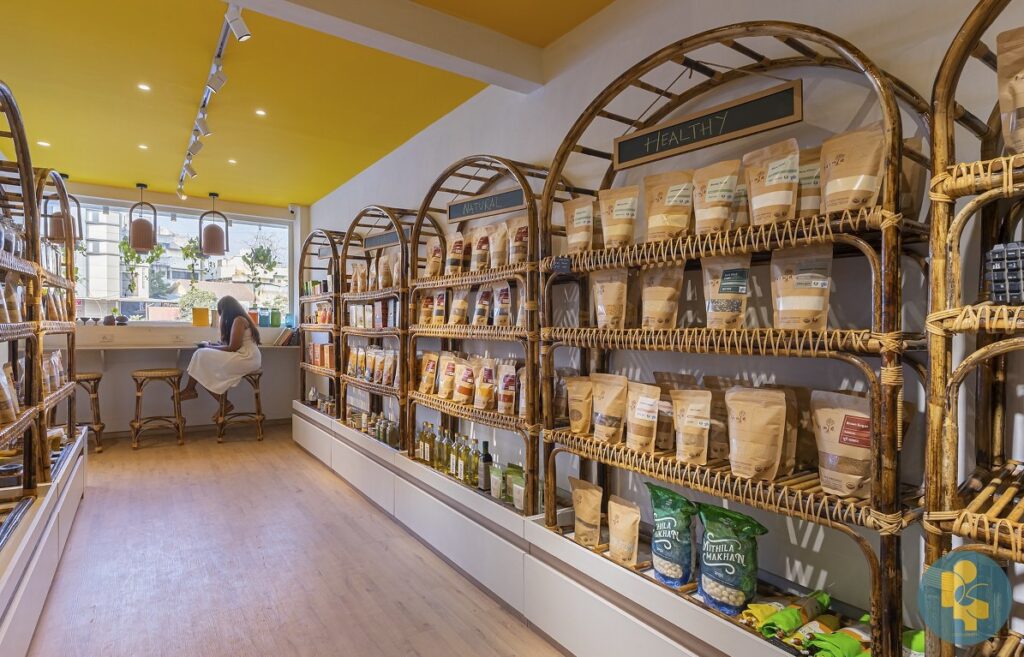 The traditional craft of bamboo and cane has been used mainly for outdoor furniture, baskets and smaller products. The flexibility and strength of the cane gave an opportunity to use the material to create a contemporary form of an arch to create display racks, furniture and lighting for the store. Cane was soaked in water to soften it and then heated to form the arch-shaped rack. While thicker cane formed the structure of the racks, thinner ones were cut in half to form the shelves to display the products. Instead of removing the brownish-black charred skin of cane (due to heat), the natural look was celebrated. The skin of the cane was woven in a specific manner to hold the structure in place while also becoming a design element.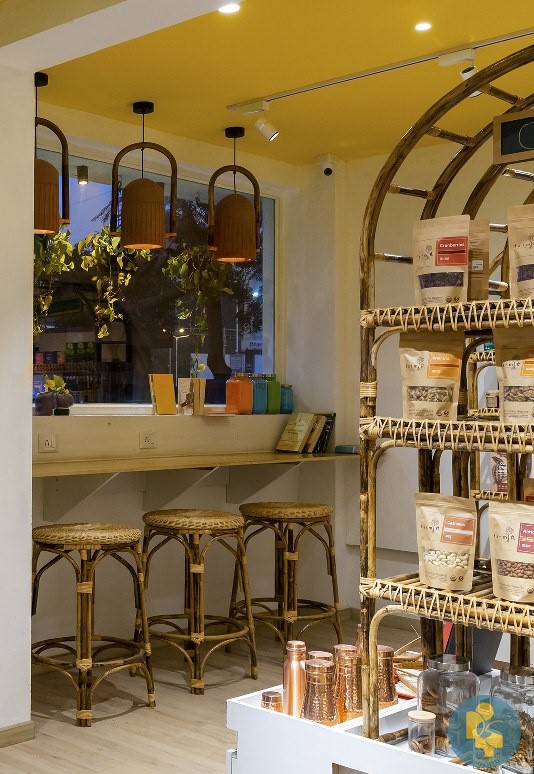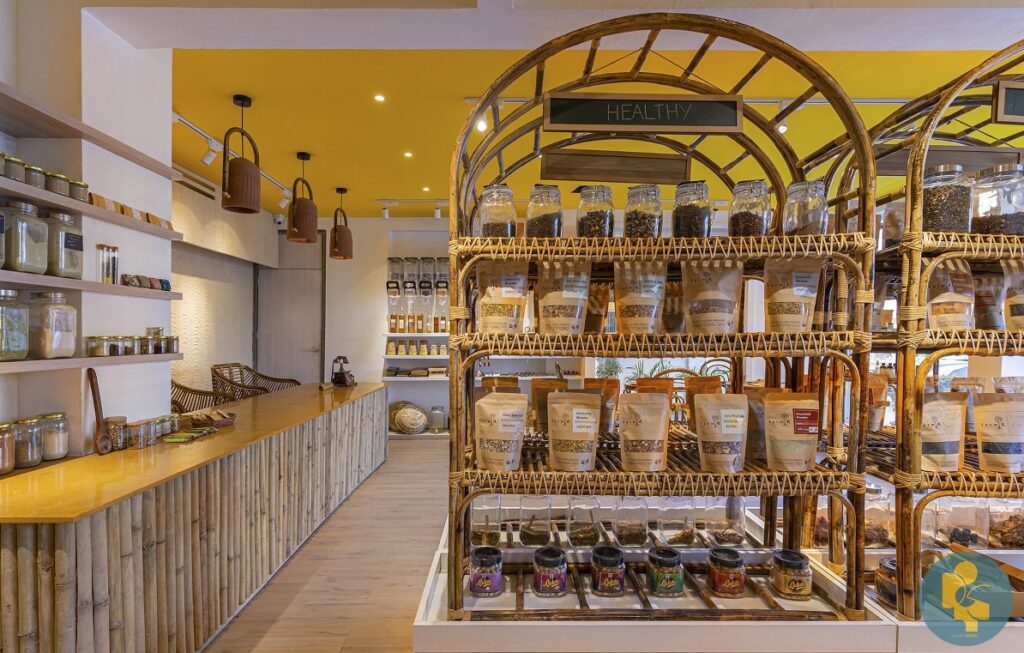 Hanging terracotta lamps made by a local potter with cane structure was designed as an extension to this philosophy. The retail store also housed a small café. Cafe furniture was made of cane with an arched structure and stone top. Discarded yellow Jaisalmer stone with rings and blemishes which would otherwise be thrown was used for cafe tables and billing counter.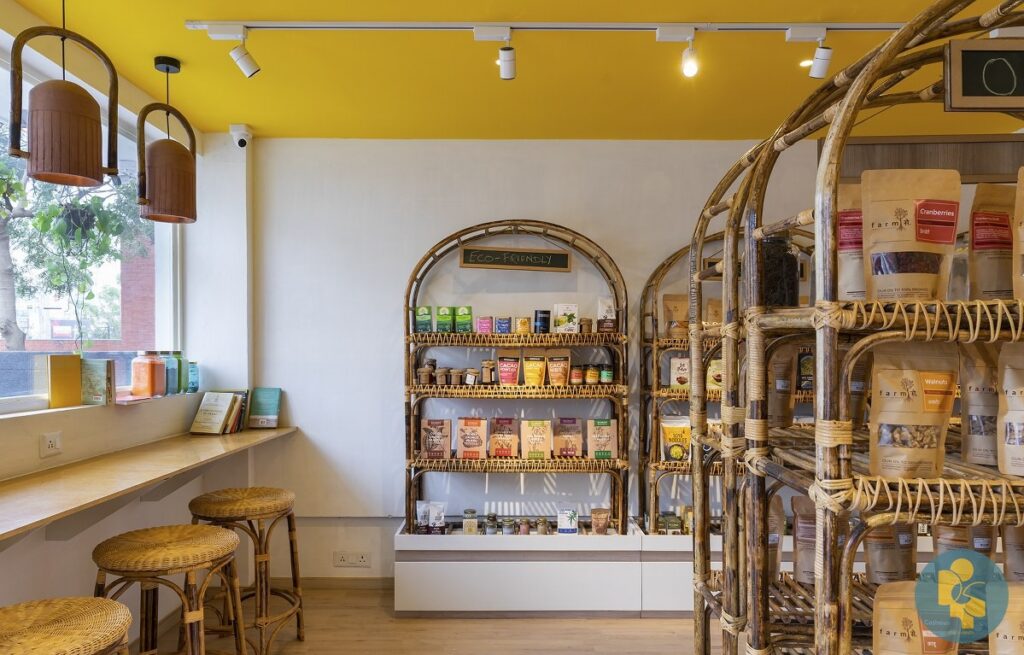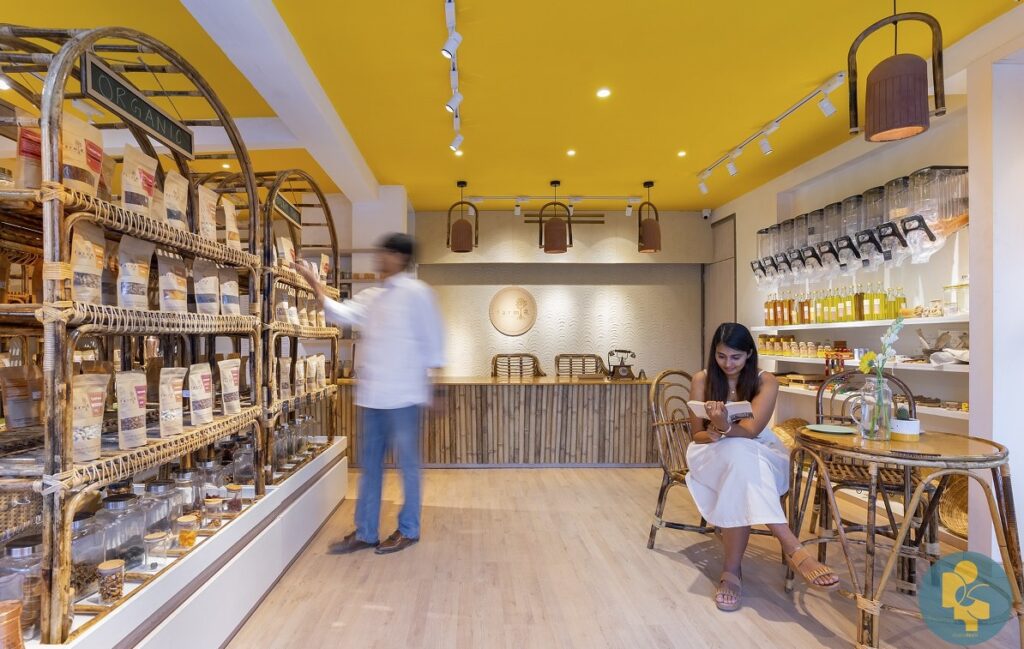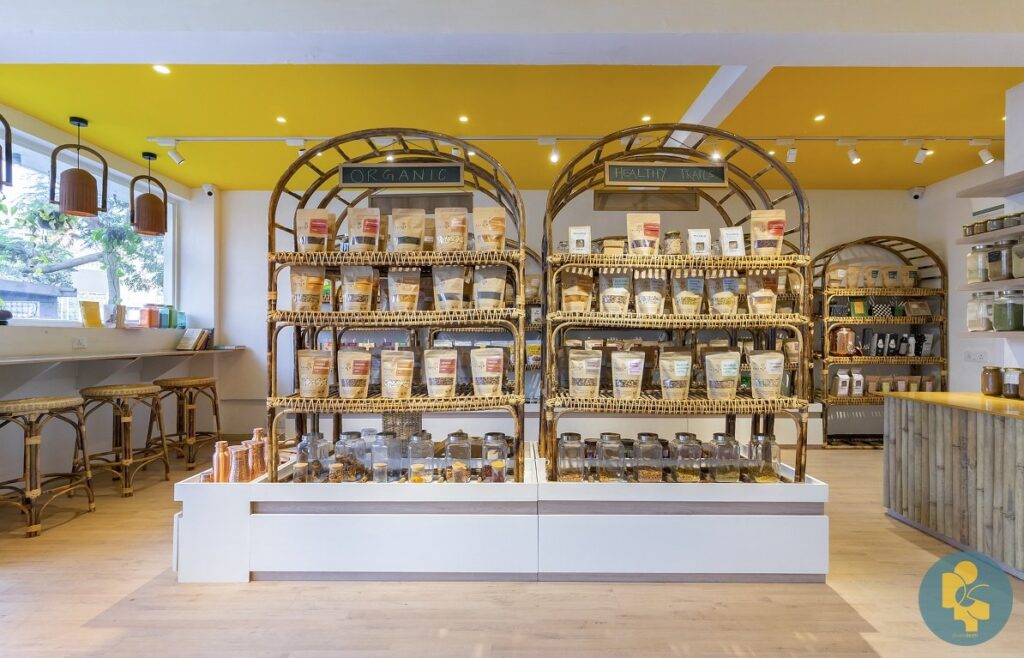 The main branding wall behind the billing counter was done using traditional hand Lippan craft with semi-circular motifs from white chhatt sand, wet waste paper mesh and gundar (natural binder). This lippan wall along with bamboo cladded reception table, cane racks, bamboo flooring, Jaisalmer stone and hanging terracotta lamps formed the identity of the store. From the cane racks, to the terracotta lamps, to the Lippan wall- each item was designed to be hand-crafted by local artisans in the city. Thus the store design was a celebration and a tribute to these local crafts and artisans.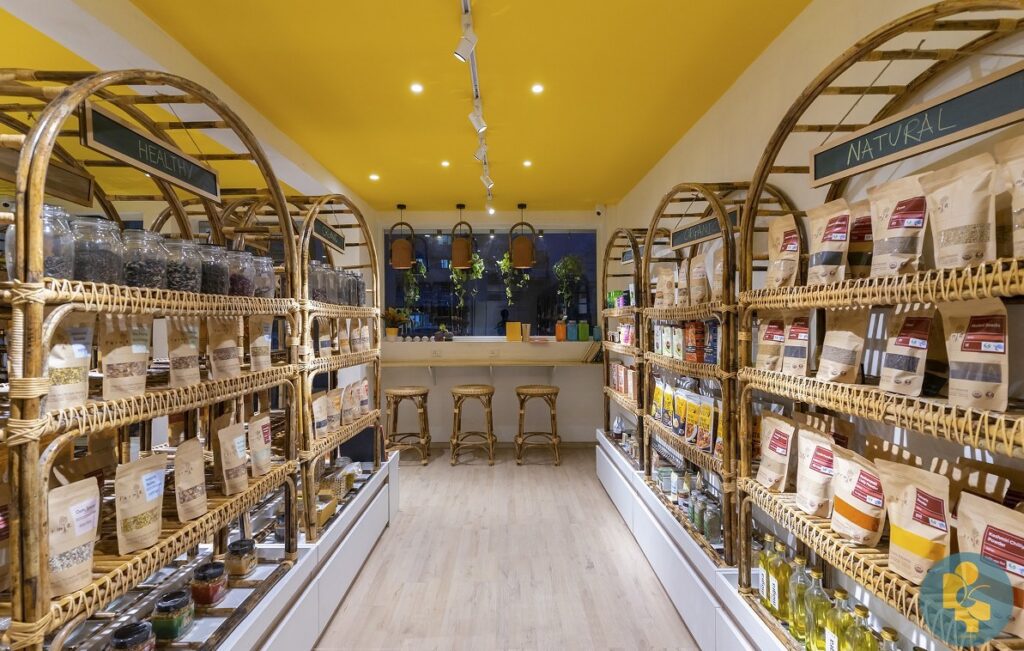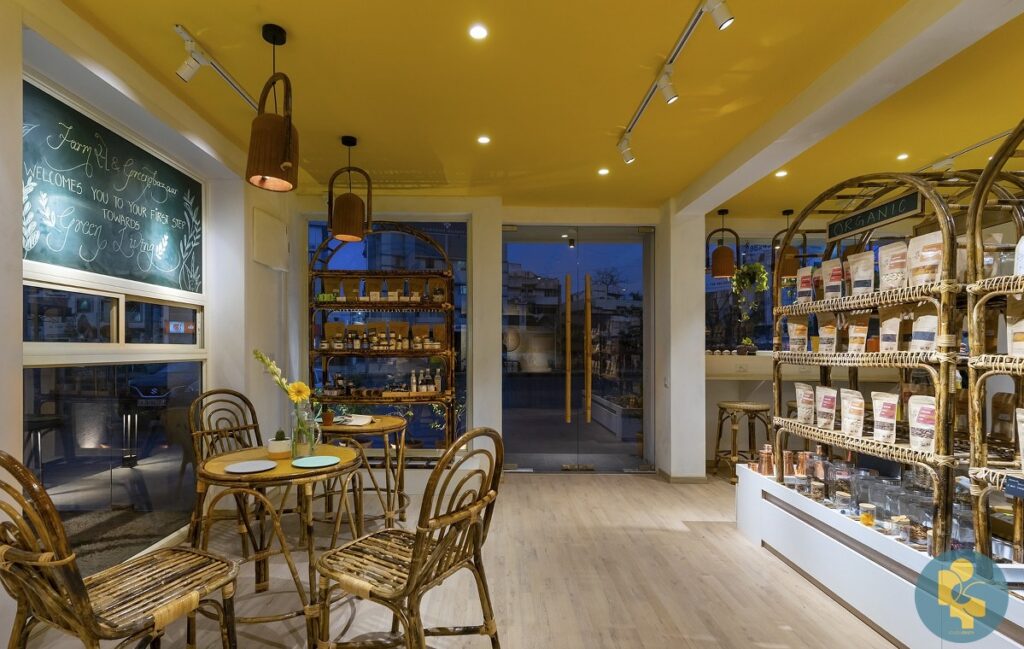 Retail Design should be such that it communicates the core values of the brand to every customer who enters the store and takes them through the journey into the brand's culture and products- and this store being true to that celebrates organic, natural and artisan-made.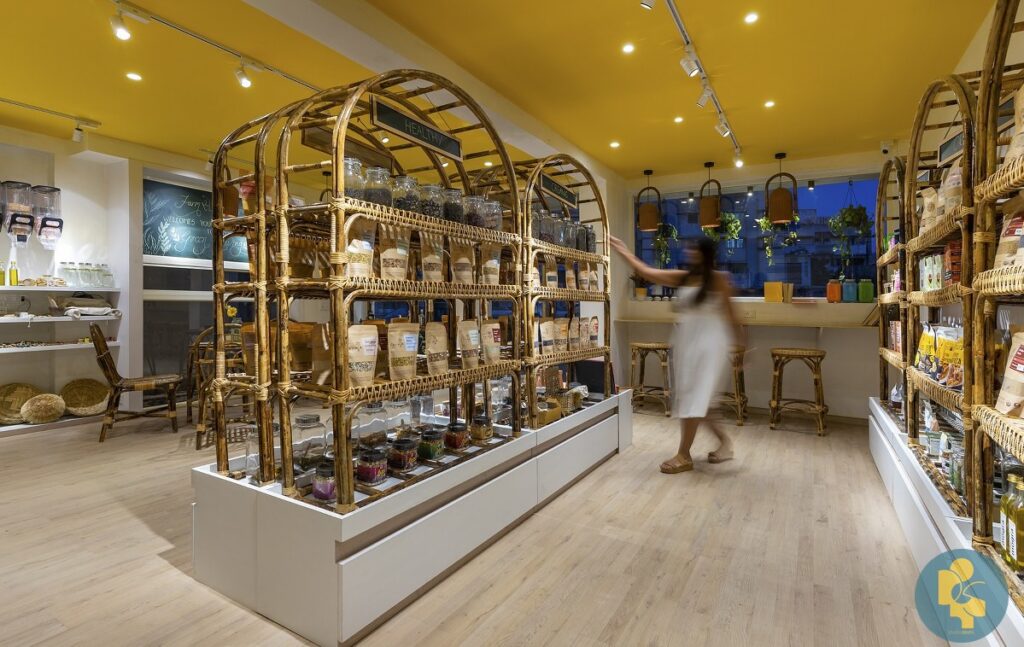 FACT FILE :
Designed By : Studio Deshi
Project Type : Retail + Small Café (Interior and Furniture Design)
Project Name : Farmse Organic & Friendly Experience Store
Location : Ahmedabad
Year Built : 2020
Area : 1100 sq.ft
Design Team : Devanshi Doshi & Shivam Vaidya
Photograph Courtesy : Shutterspace
Materials : Wood , Cane, Stone, Bamboo, Terracotta.
About Firm : Studio Deshi is a multi-disciplinary design practice based in Ahmedabad focusing on Interiors, Furniture and Graphic design that approaches design via meanings and narratives in spaces through research driven process and hands on approach. Studio Deshi tries to explore the dialogue and balance between the gradient of dualities-betwee contemporary aesthetic and traditional heritage, between cutting edge technologyand handmade, between disruptive design and human centered approach.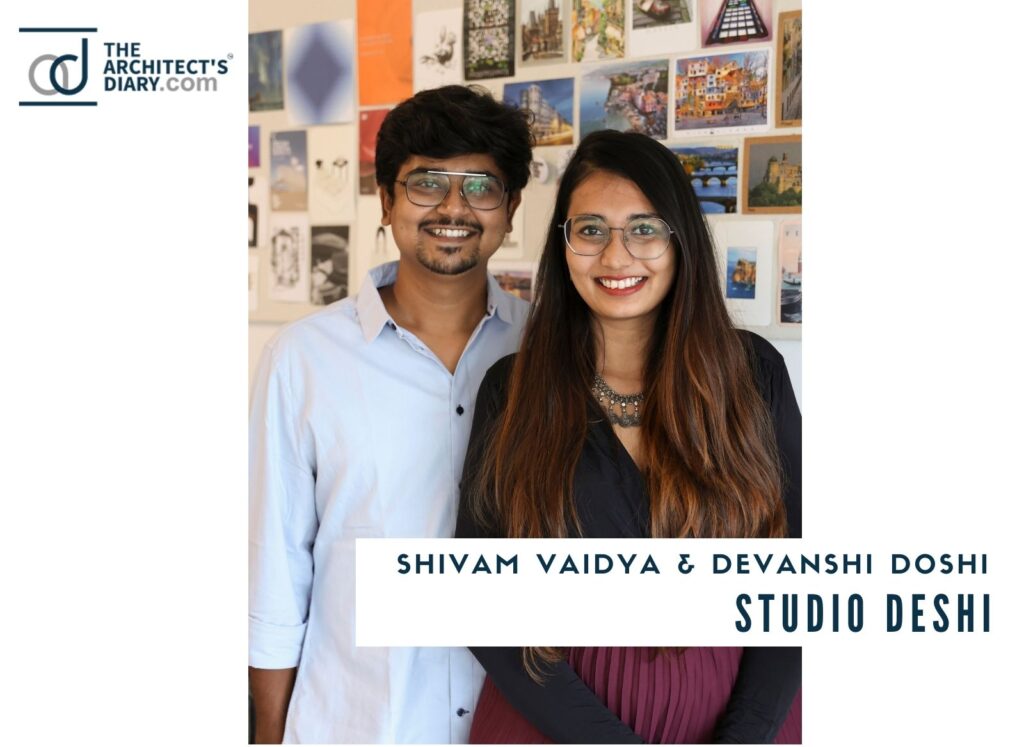 Firm's Instagram Tag : Studio Deshi
Firm's Facebook Page : Studio Deshi