Over the centuries, the styles of furniture and decoration of our homes have undergone drastic changes – from practical modesty, through lavishness and extravagant opulence, to bizarre eclecticism and amazing futurism. The interesting thing, however, is that none of these dominant styles in interior design has completely died out over time. Instead after their decline, they find a new interpretation and a new life thanks to new trends.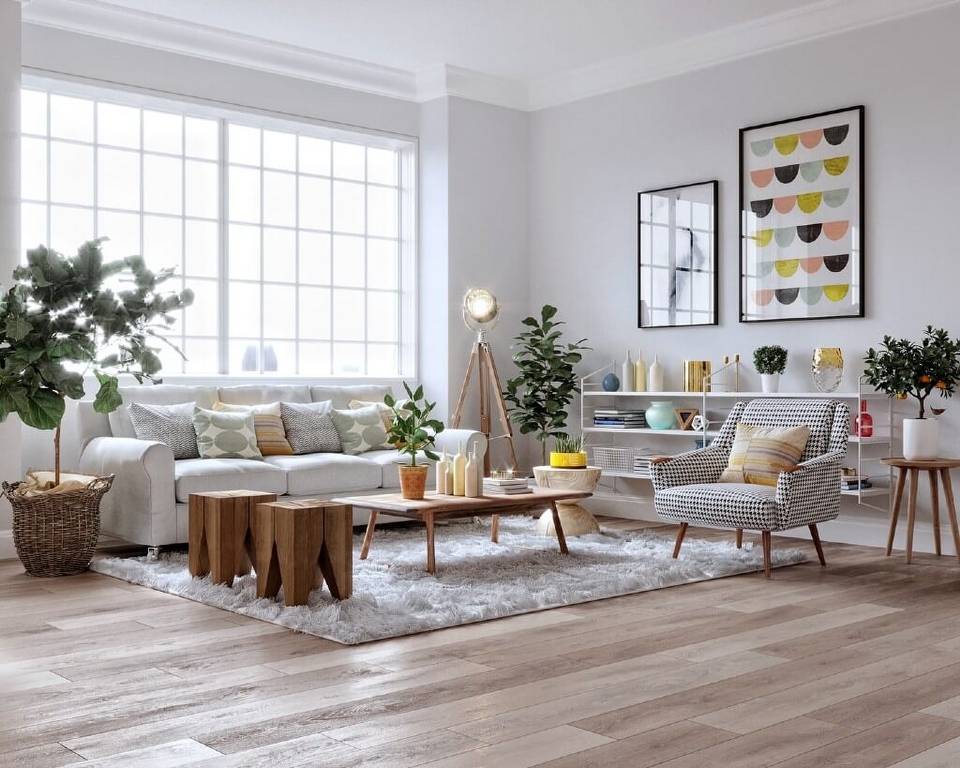 And yet, with all this wide variety, today there are several popular styles in interior design that come to the top time and time again: Modern (contemporary), Mid-Century Modern (retro Modernism), Minimalist, Industrial, and Scandinavian.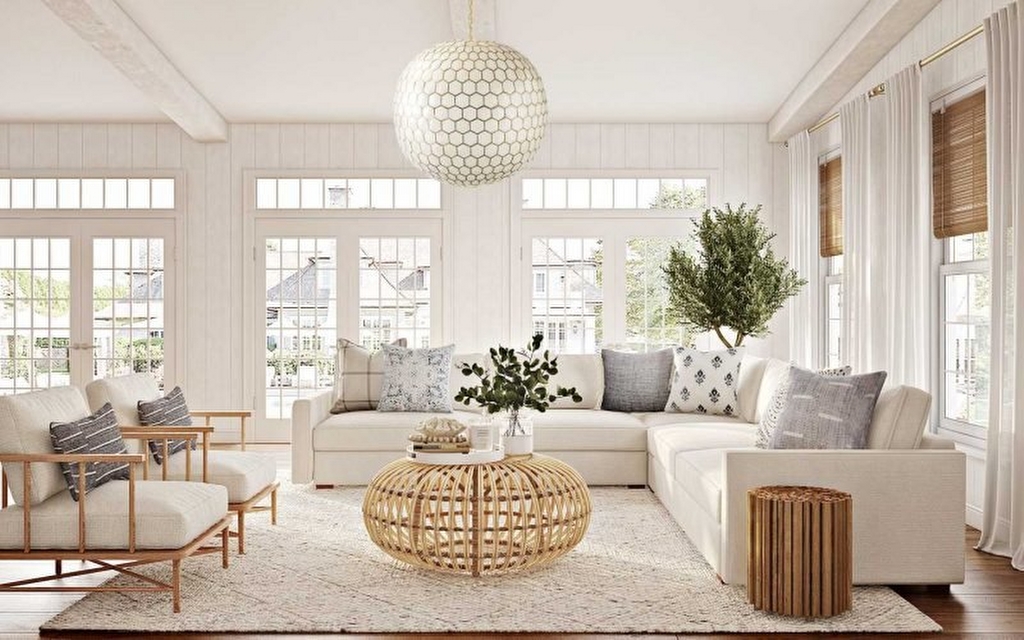 To choose the perfect style for your home and achieve visual perfection, let us introduce you to the typical characteristics of each of them.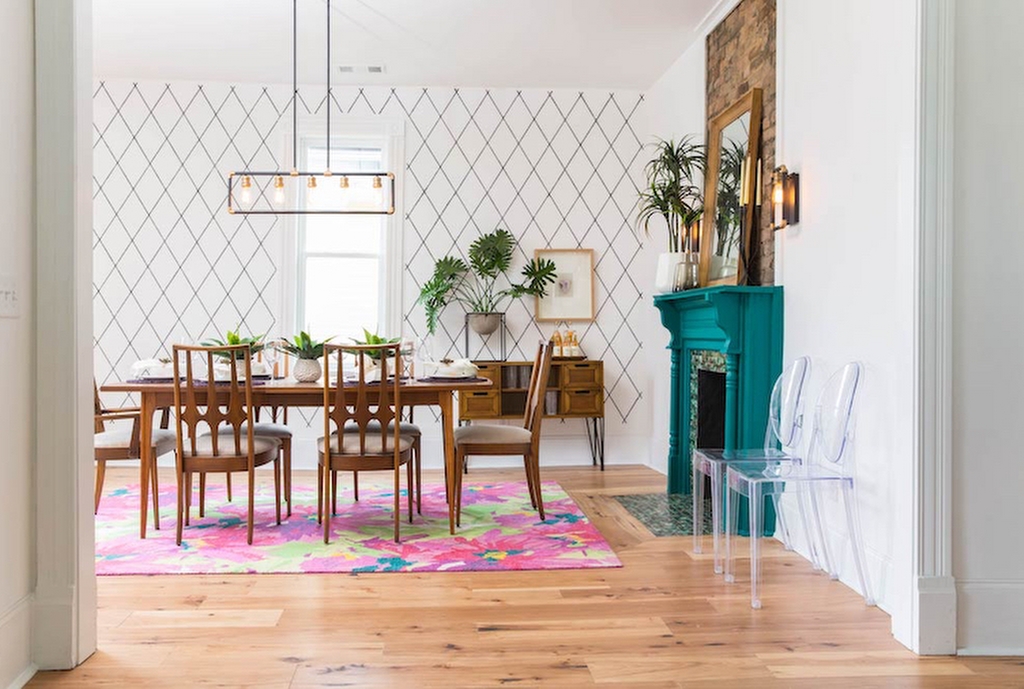 Mid-Century Modern
The term 'mid-century modern' describes a style that gained popularity after World War II. As an echo of the artistic style of the Bauhaus school and the International Movement, this variety of modern interior design is characterised by the use of bright colours and clean lines in an interactive dialogue with nature and the exterior.
The space is perceived as something more than a purely functional container and becomes a canvas for depicting personal and social ideologies that motivated humanity after the Second World War. Generous, open interiors emphasising common, shared areas, spacious transitions between home and environment, and functional and visual clarity, which are an integral part of the modernist style, characterise this interior style.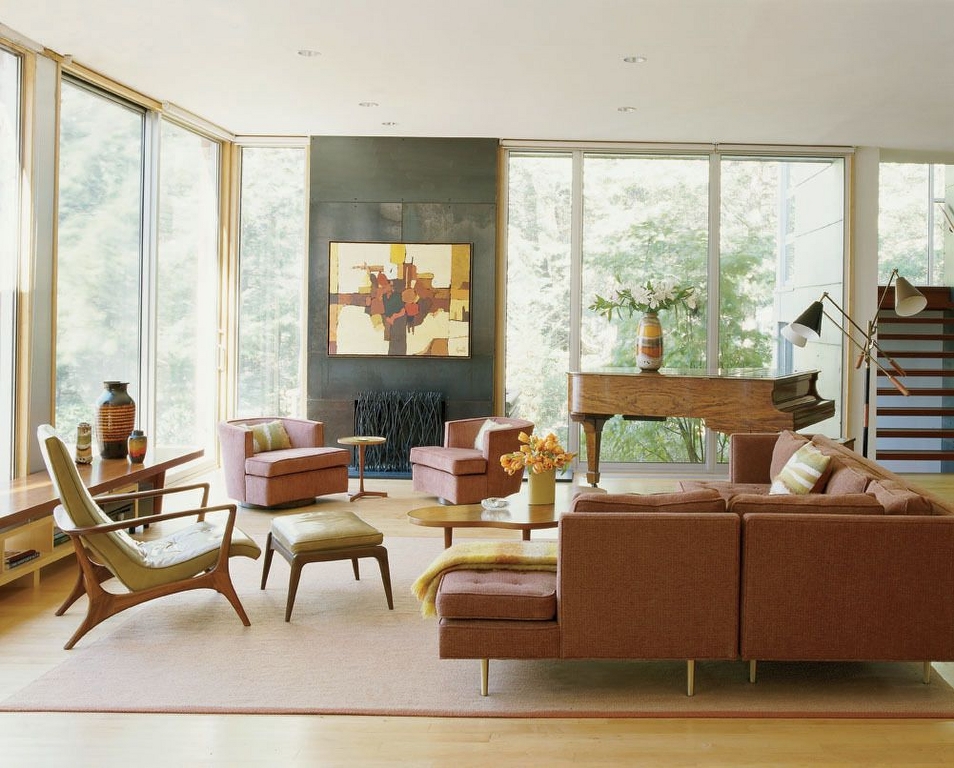 The colour palette usually blends into shades of orange, yellow, green and brown, although deviations are not uncommon.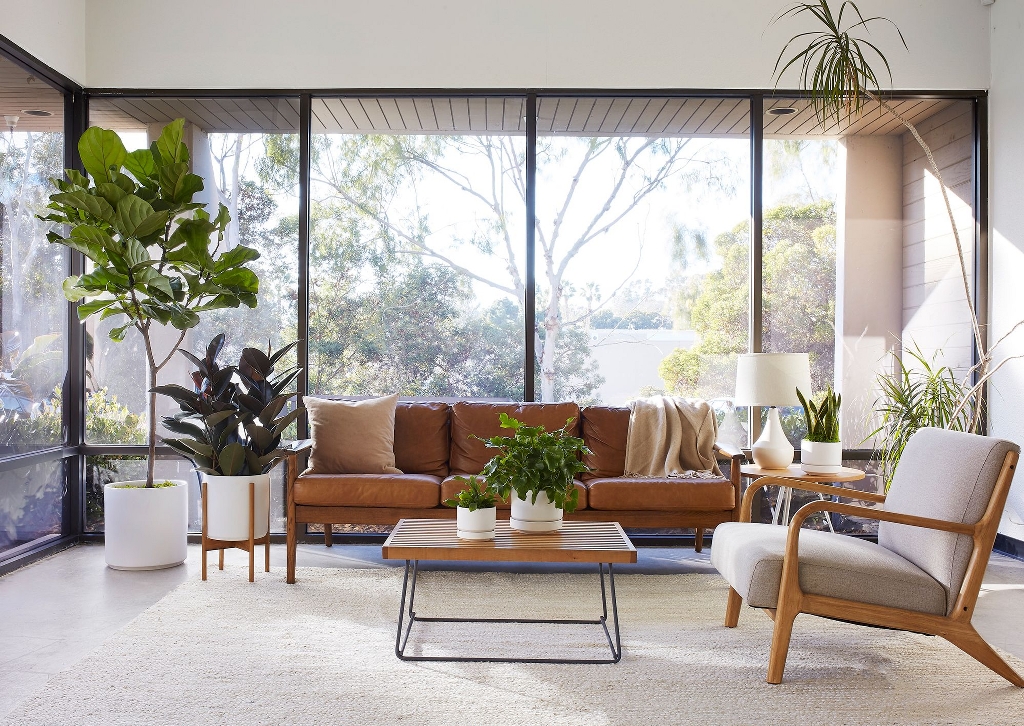 We love the Mid-Century Modern interior, we found a great selection of chairs, tables, and beds, in this style here.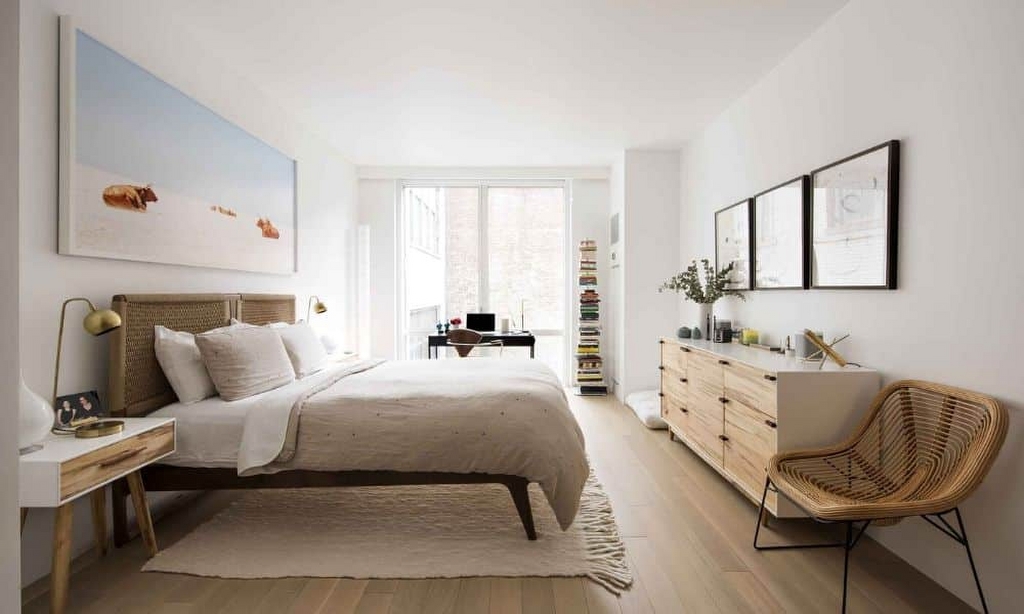 Modern Interior Design
A rich variety of styles characterises modern architecture and interior design. All of them, however, demonstrate a common trend – focusing on material, technology, and composition, by achieving transparency and efficiency in the home space.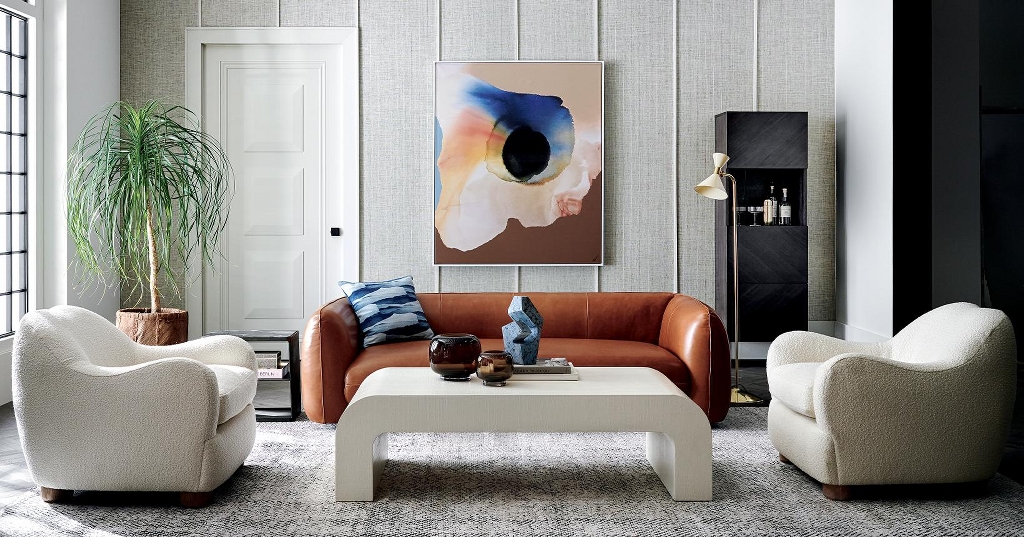 Inspired by the previous Modernist Art Movement, the modern style, born at the dawn of the 20th century, rediscovers our relationship with space and aesthetics to bring us closer to them.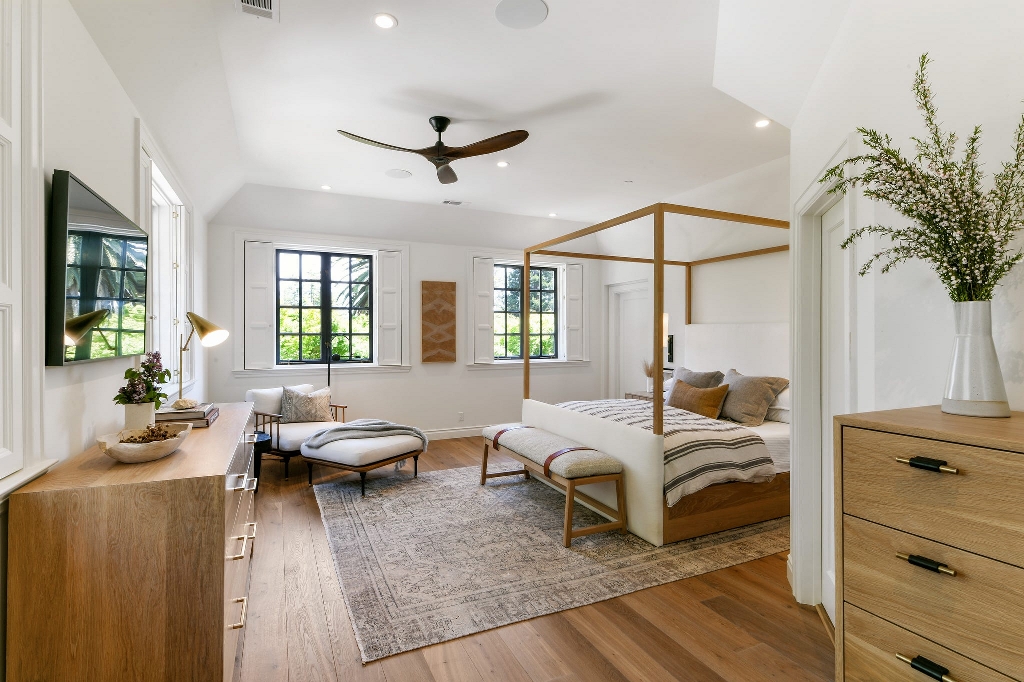 Modern interiors are often characterised by open spaces, combining several areas into one and a sense of space and freedom. Clear lines and geometry are the basis of the overall furniture, and the colours adhere to the neutral palette and monochrome tones. A style in which aesthetics follows functionality.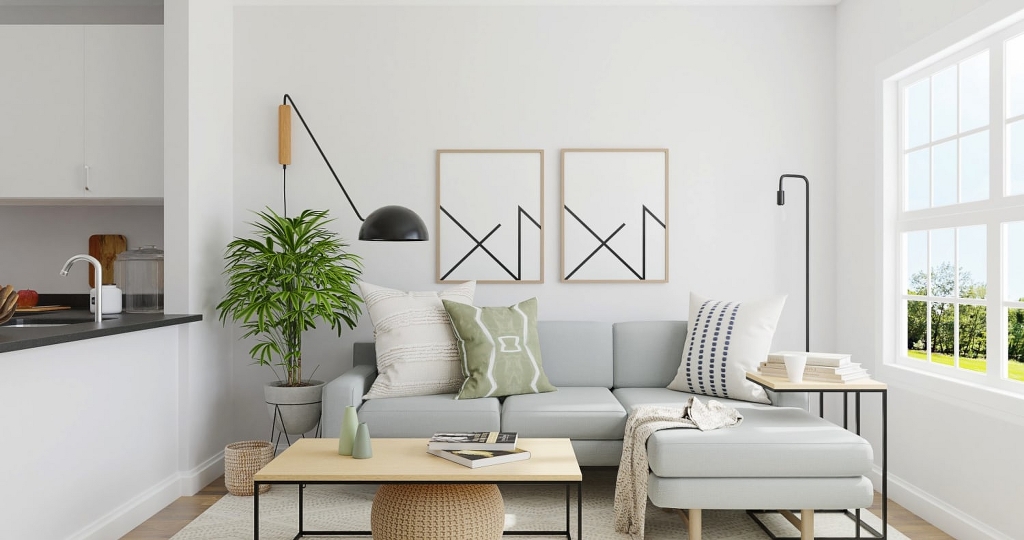 Minimalist
Following the Minimalist Art Movement of the 1960s and 1970s and inspired by traditional Japanese design and Zen philosophy, minimalist interiors express the basic concepts of Modernism.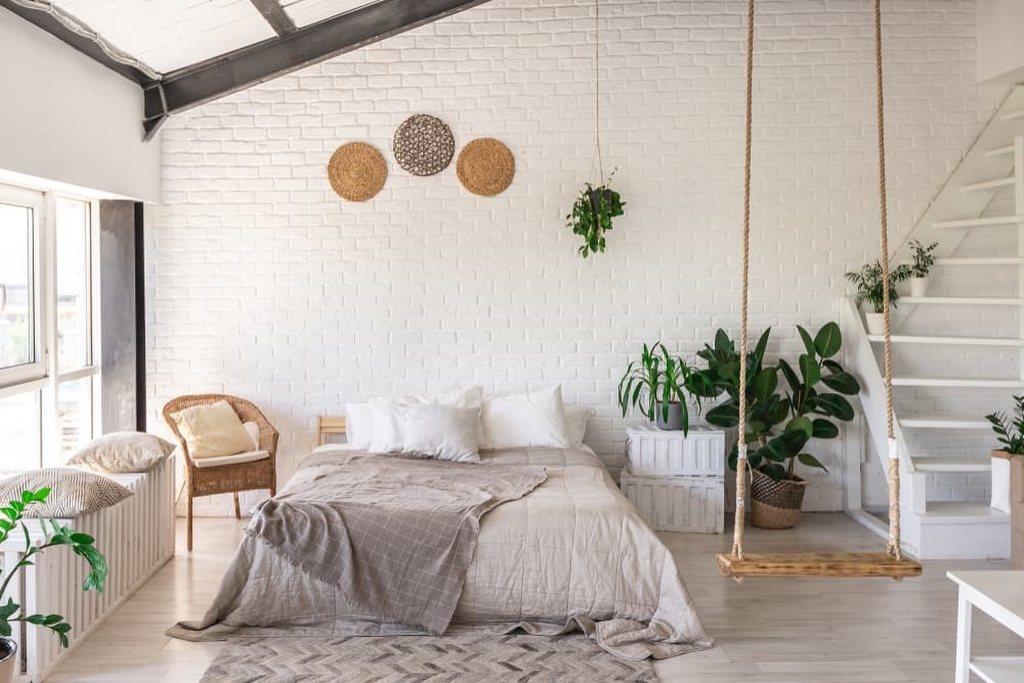 By exposing the elements to their main characteristics, minimalism offers us an aesthetic that relies on the effectiveness of the design. Without distracting elements and unnecessary clutter, minimalist interiors focus on creating impressive visual effects and maximum rational use of space.
Elements and motifs are kept to a minimum, with appropriate concealed storage solutions and carefully planned details playing a specific role. The colours are presented in muted tones, with one or two interior accents that attract attention.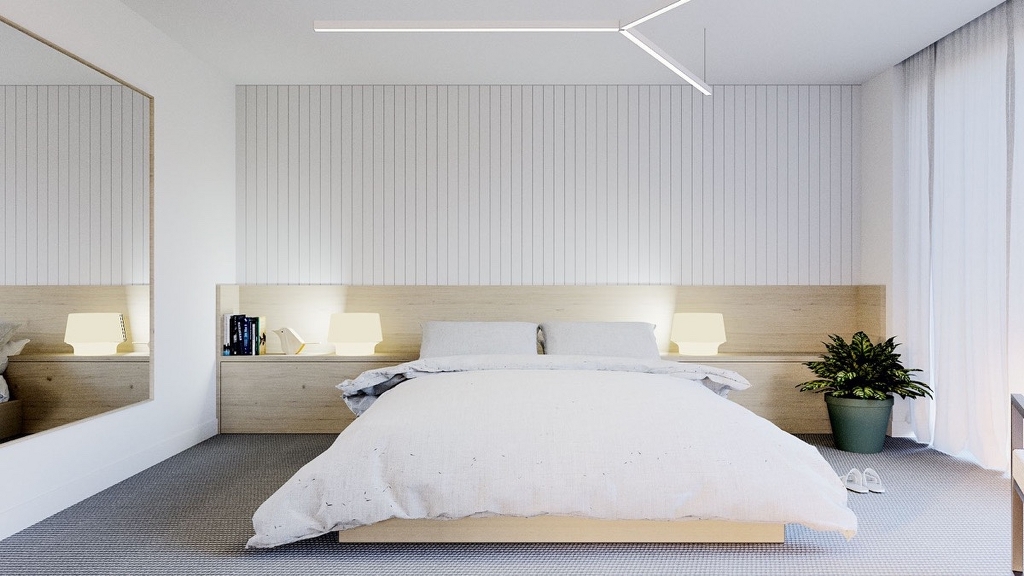 The repetition and movement of the lines, as well as the generous natural light, make these interiors bright and dynamic.
Industrial
Industrial interiors emphasise the efficiency and functionality inherent in Modernism, turning the rough service rooms of the building into a major aesthetic feature.
Beams, columns, pipes, cables and flanges are used to emphasise the "living machine", which largely gives these interiors a masculine character. Unlike other varieties of Modernism, industrial interiors do not shy away from presenting a weight or roughness and welcome the use of worn, recycled and remanufactured details.
Often preferred when remodelling storage spaces and renovating attic interiors, the industrial interior style adheres to neutral colours such as grey and brown, with iron or steel details, exposed concrete and unfinished brickwork complementing them perfectly. When choosing furniture and decor in an industrial style, vintage-industrial design solutions complement the overall look.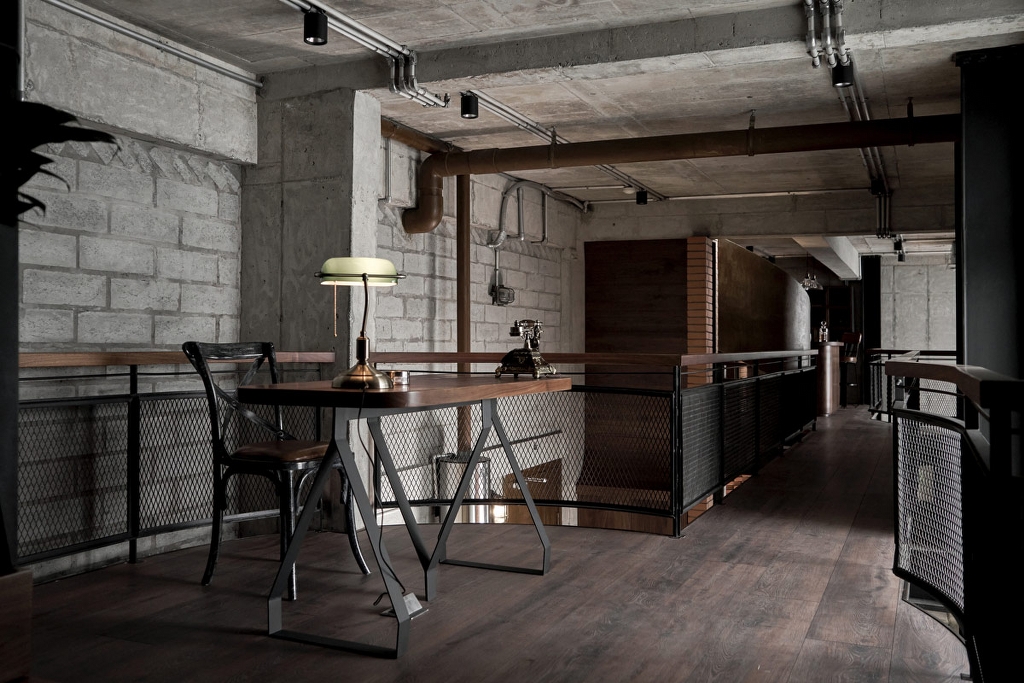 Scandinavian
Like other modernist trends, Scandinavian design embodies the pursuit of simplicity, functionality, and efficiency but also emphasises affordability.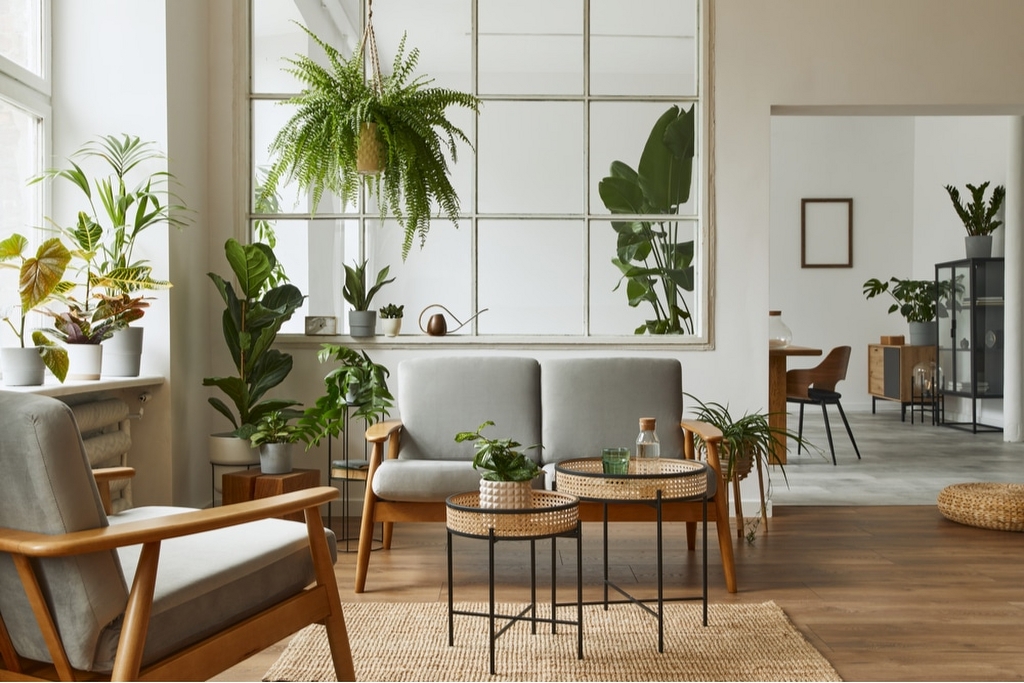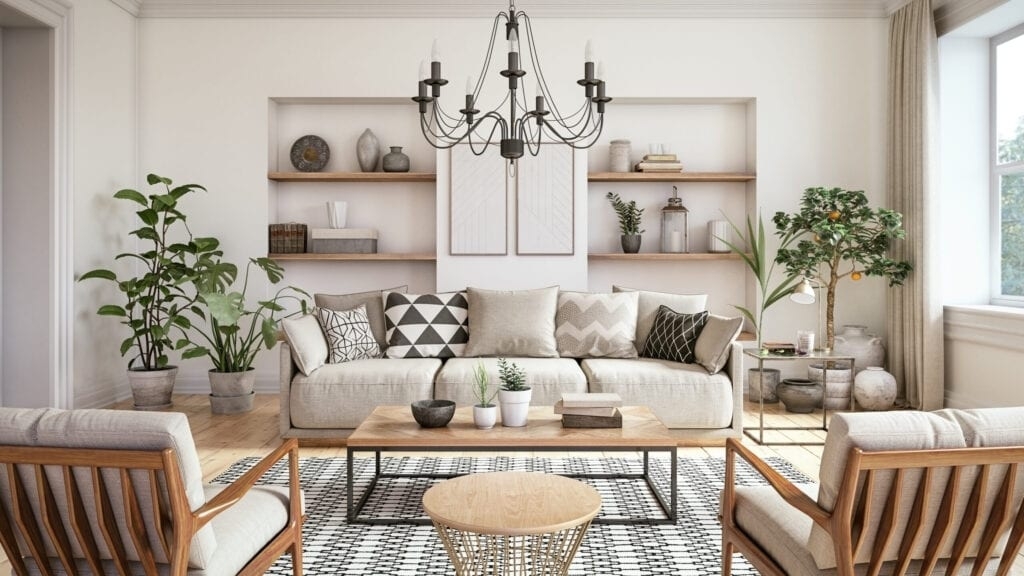 The Scandinavian design strikes a careful balance between the efficiency inherent in minimalism and a hospitable warmth.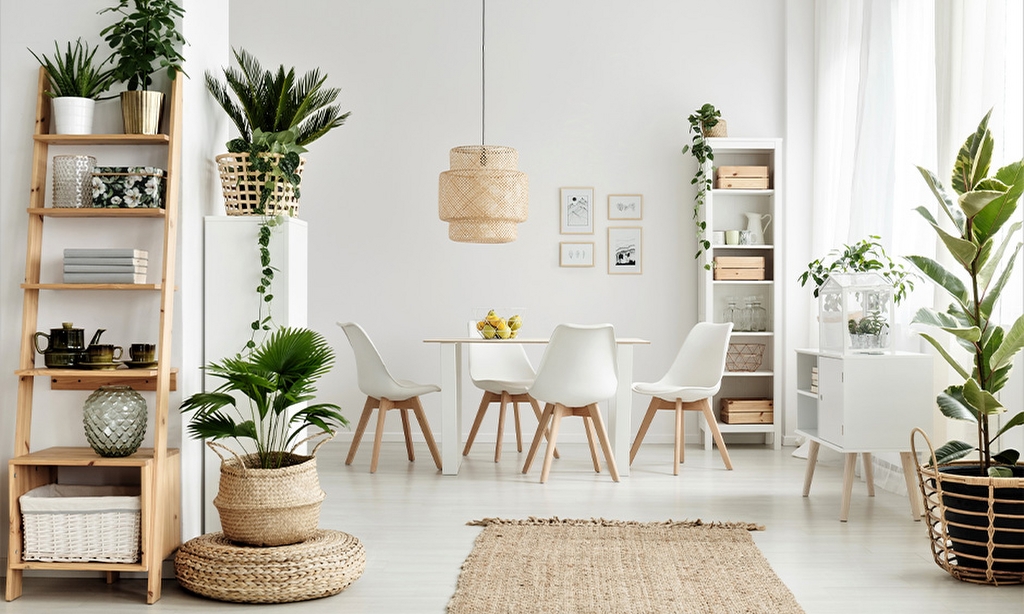 Scandinavian-style furniture and decorations are characterised by the presence of organic materials and clean details. The colour palette blends into black and white, with grey and blue accents, and sometimes with an accent in a surprisingly contrasting colour, which visually creates a calm relaxing atmosphere. The silhouettes and contours are more rounded and curved, which, together with the organic textures, create a much more cosy ambience, even in the most sparse layouts and arrangements.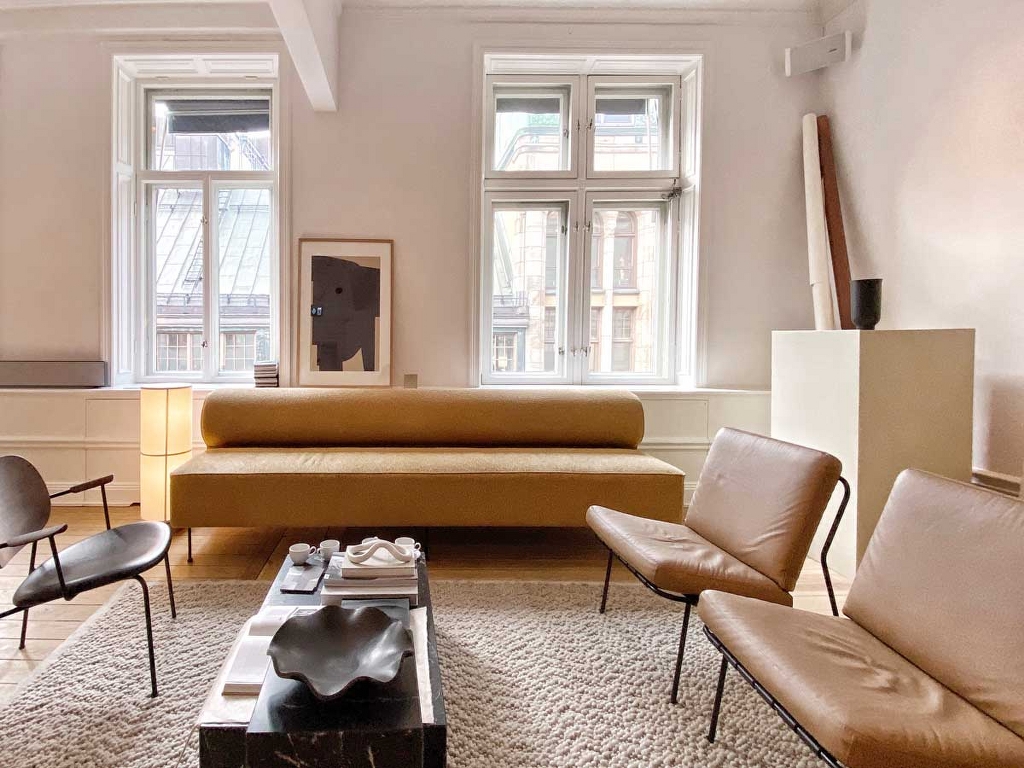 Final thoughts
Interior design trends change every year, but they also come back and rise to popularity again after a few years with new elements added to them to make the space even more functional and pleasant to live in. Picking a single style of interior design for your home can be a bit difficult sometimes, as you might like a few. Don't let that worry you. The juxtaposition of different styles can create a harmonious and interesting look that is as unique as you.