Modern Taste, Including Fluent Lines, The Residence Audaciously Uses Materials To Create A Contemporary Luxury Space | Dreamcon
Visit : Dreamcon
Imbued with modern taste, including fluent lines, the residence audaciously uses materials to create a contemporary luxury space.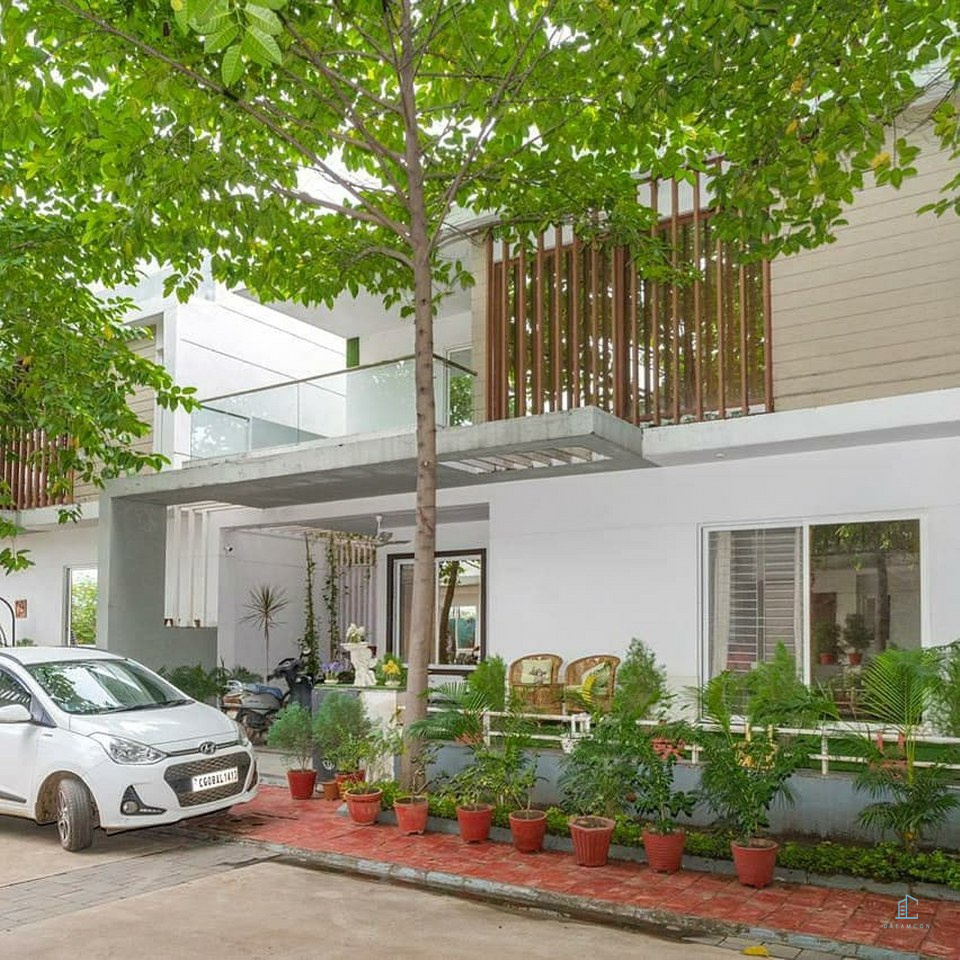 The residence has a formal living/dining besides the kitchen & store,powder room and a Master Room on the lower level.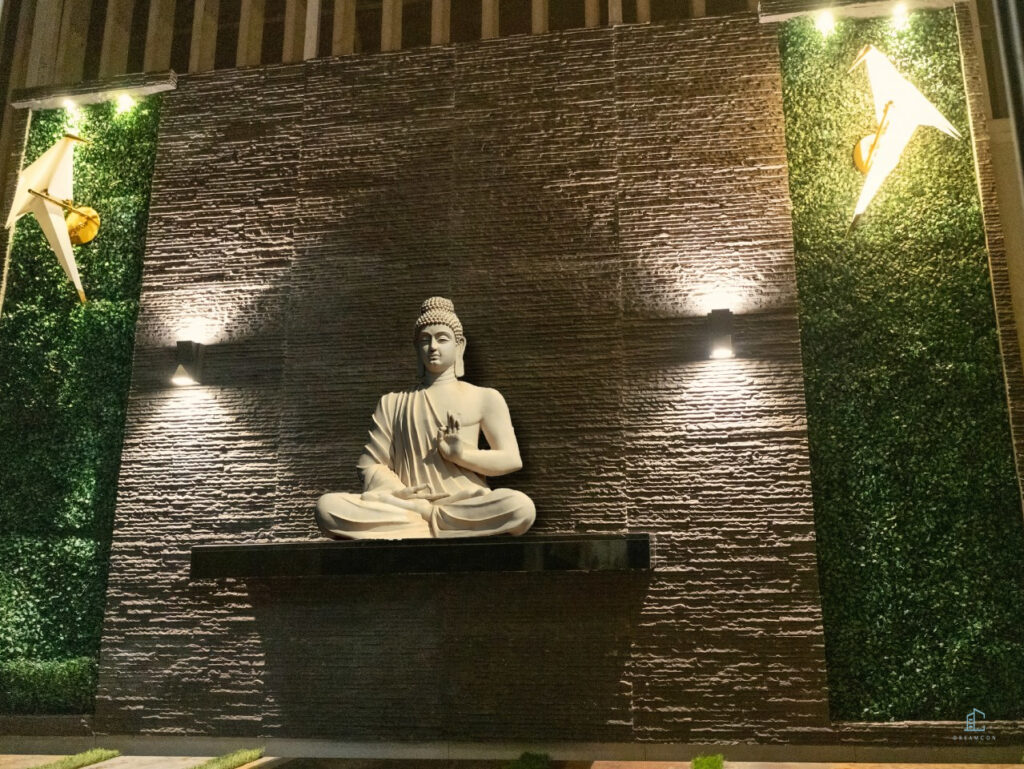 On the upper level are the master-suite ,younger sons' room,guest room & an entertainment area.Keeping in tandem with the brief, formal spaces are glamorous yet has an elegance and informal spaces are inviting and casual.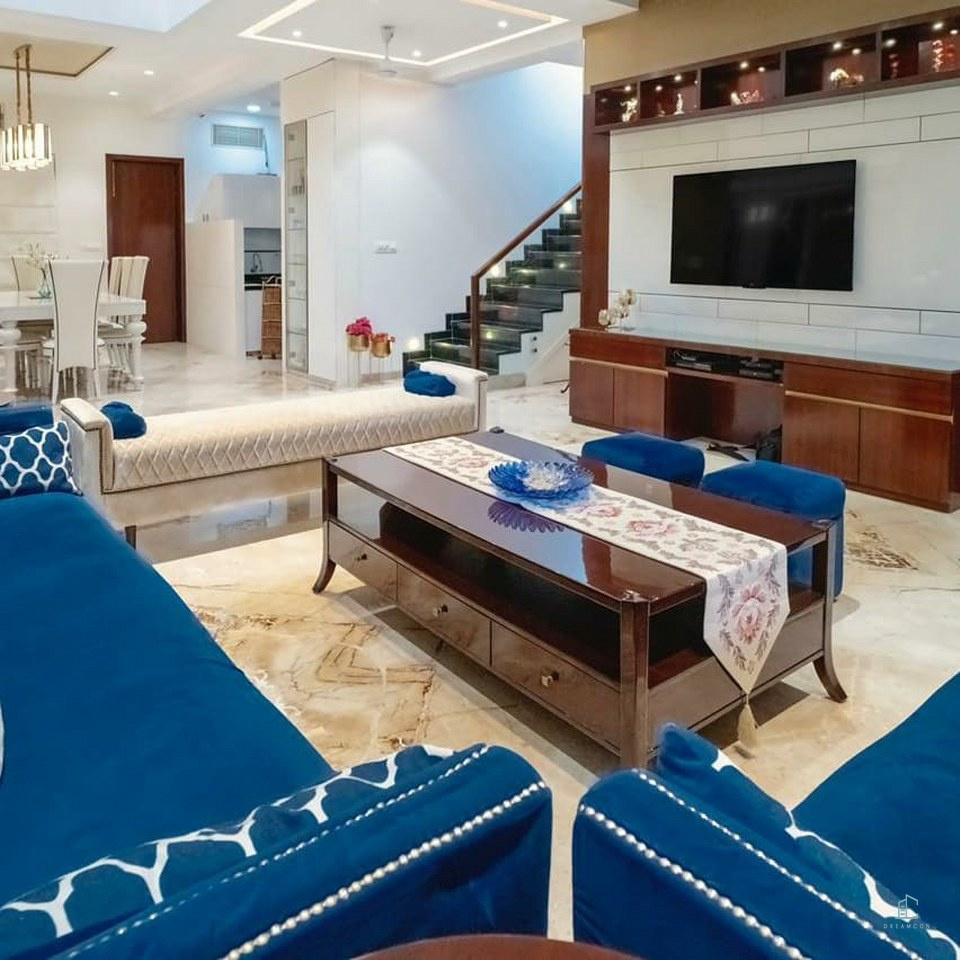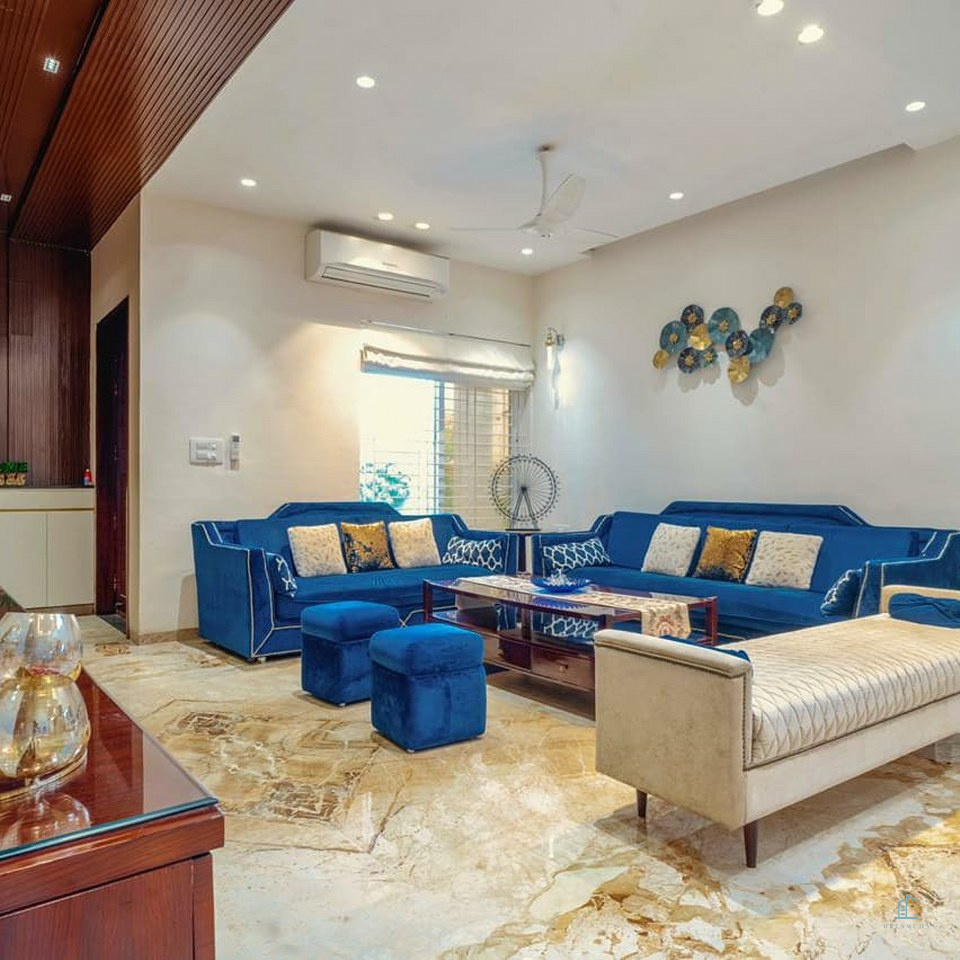 A rich material palette that highlighted the hues of gold,white, blue &wood was incorporated in the design.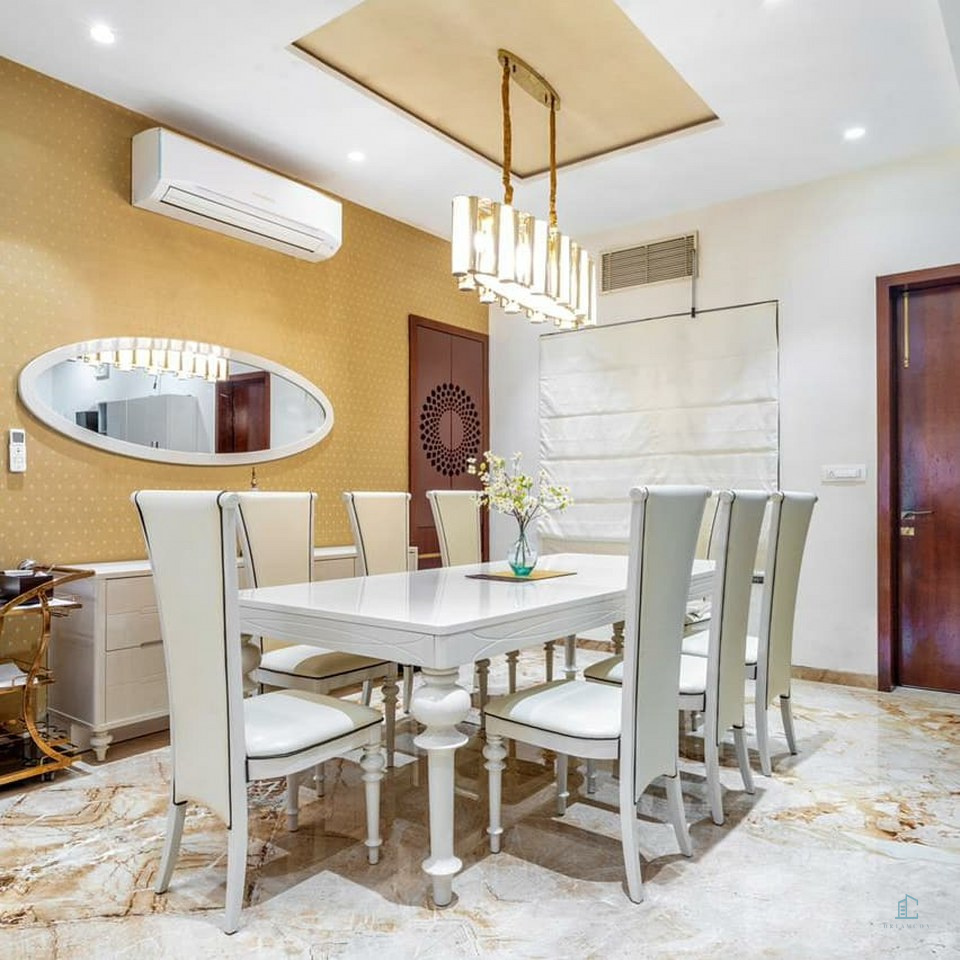 The home resonates luxury yet has a homely feel. The contemporary minimal design of the kitchen employing two main elements- wood finish and PU finish shutters-complement the comfortable design of the apartment.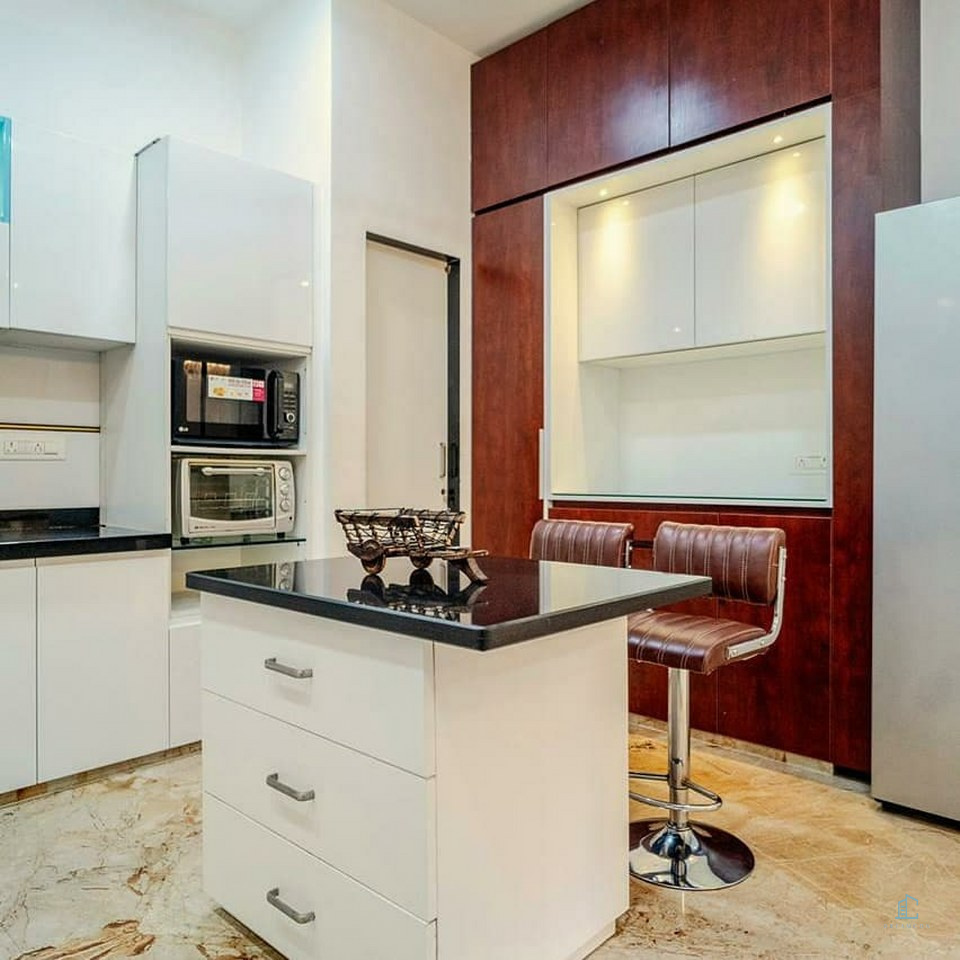 The kitchen island with breakfast stools continues in the modern theme with a splash of sky blue color.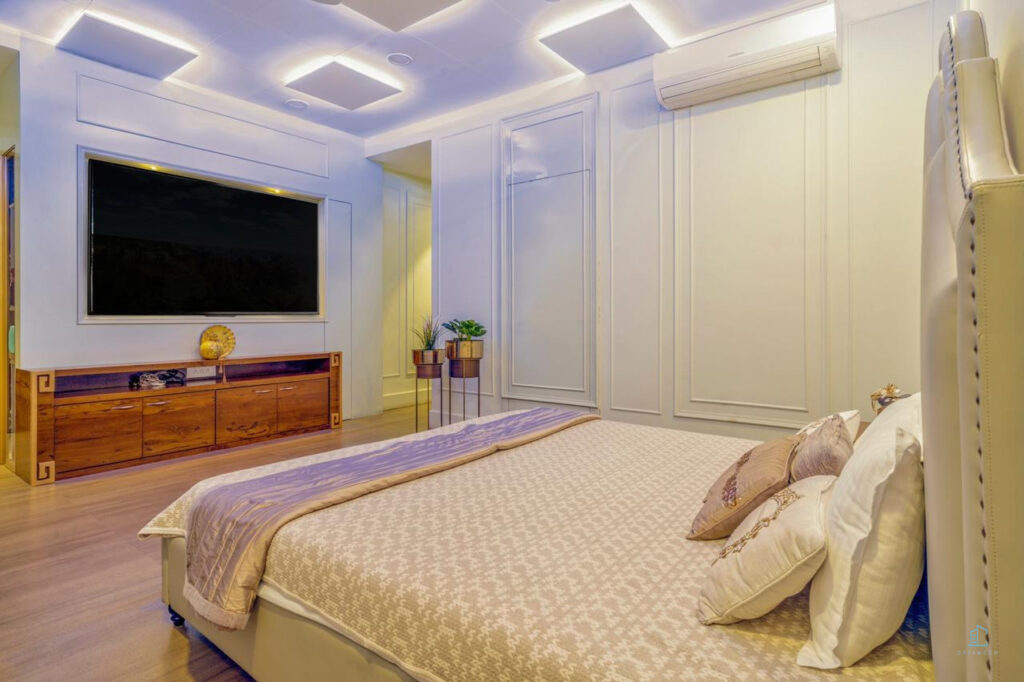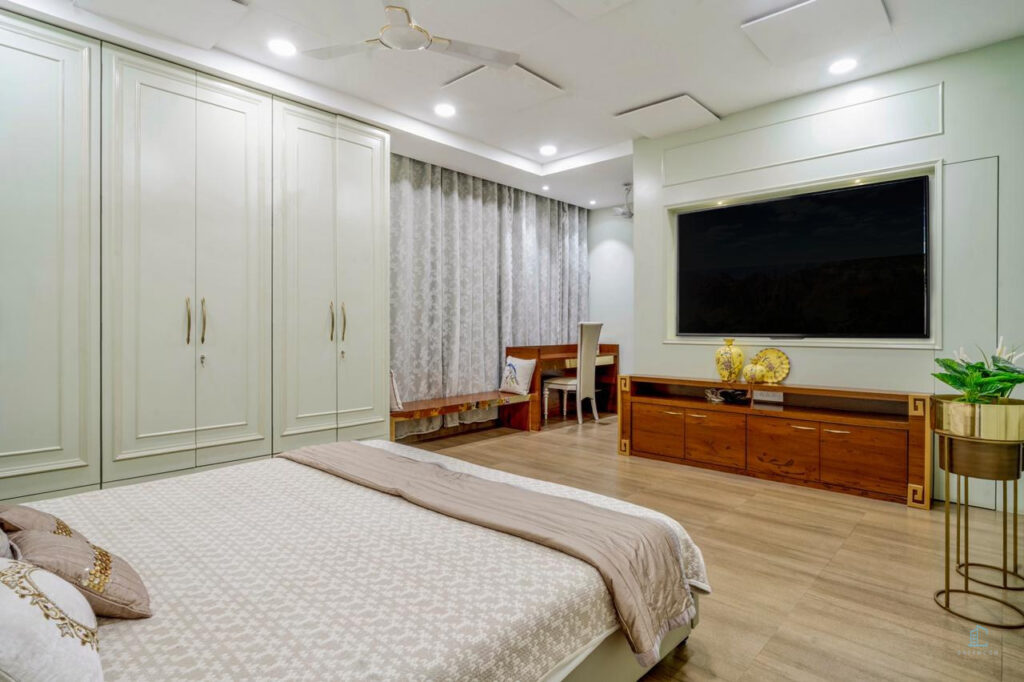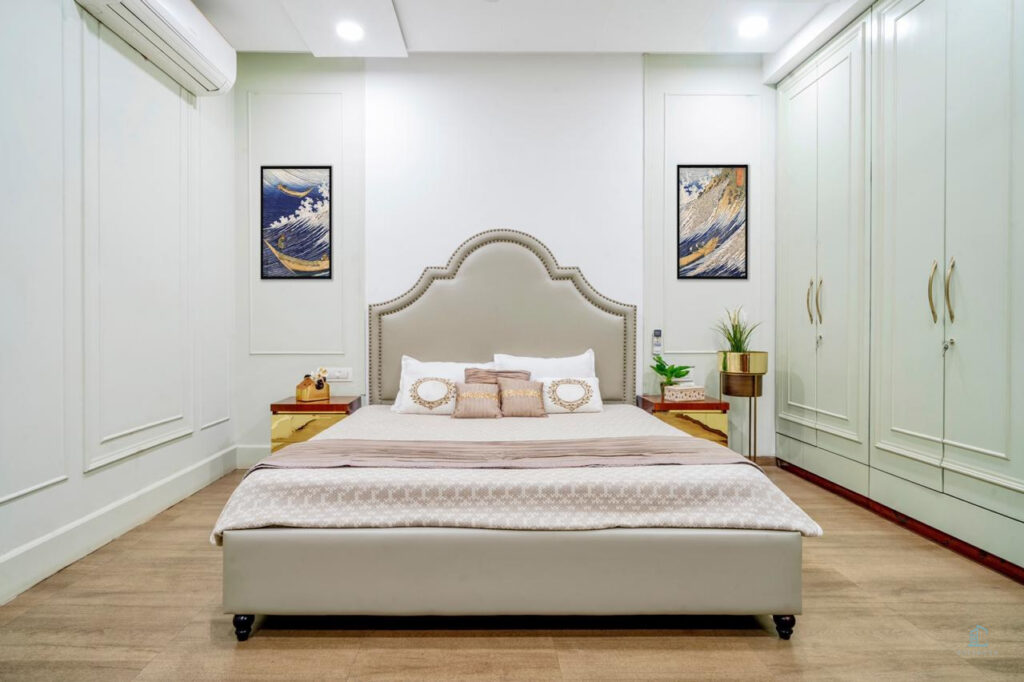 While stepping down from the first floor staircase a calming buddha statue with a backdrop of natural stone, Acrylic Bird light and vertical garden sitting on the black granite platform refreshes ur mind.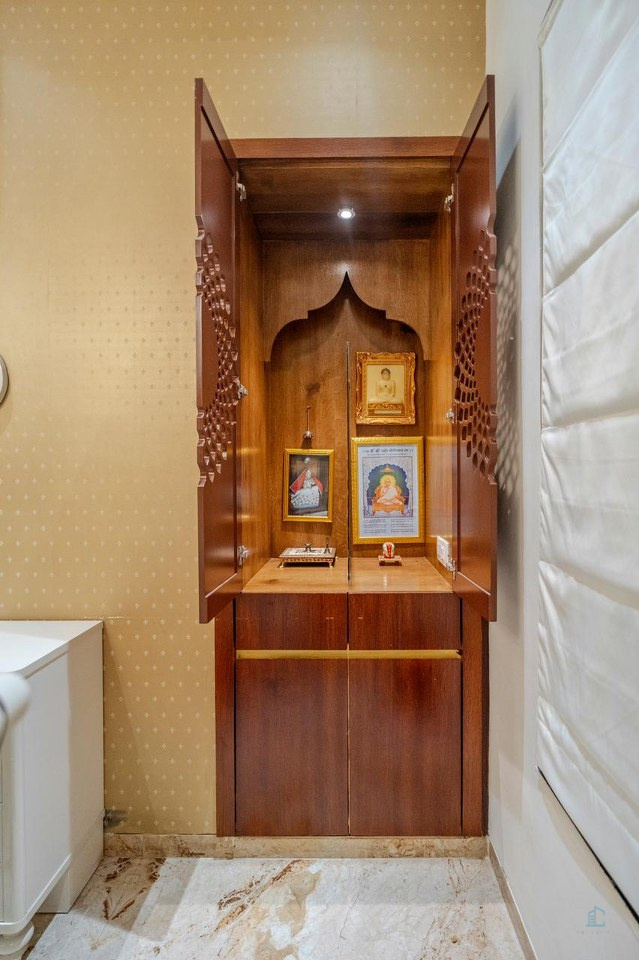 This setup is designed at the side entrance of the house that occupies the centrestage.One of the bedrooms on the first floor uses English green and brown color that draws its inspiration from the teakwood forest.
The furniture is majorly done in PU finish with hint of Mirror gold finish to glam -up the space. A long bench is designed abutting the 10′ long window, we call it "tea-Ledge" The bedroom also has a private balcony to allow the occupants an area to rejuvenate.
Fact File :
Designed By : Dreamcon
Project Type : Residential
Project Name : Ashok Vriksha
Location : Rajnandgaon
Year Built : 2020
Project Size : 3200 Sq.ft.
Project Cost : 85L
Principal Architect : Ar.Sapna Bhura Golchha
Photograph courtesy : Sagar Gupta Photography
Products | Materials : Paint : Asian Paints | Veneer : GreenLam | Furniture and Light fittings : Imported from China +Custom-made on site.
Material Palette : Lacquered glass, Mosaic tiles,Wallpaper
Colour Palate :
living +dining : Linen White, Golden, Teak Brown
Master Room : English Green, teak brown, golden
Company Profile :
DREAMCON ARCHITECTS is a young multidisciplinary design practice established in the year 2011. The firm believes that every project has to be master minded carefully taking into account the client brief, fidelity to site conditions and the time &economic frame for the same. We believe in creating spaces that the owner is comfortable with and relates to as his own. Since its inception the firm has undertaken a wide spectrum of projects ranging from Shopping malls, Schools, Hotels,apartments , restaurant interiors ,bungalows, farmhouses & showrooms.The focus of the firm is to provide a unique design solution for project with emphasis on client satisfaction, incorporating the latest that technology has to offer. Comprehensive and continuously updated knowledge of newest technologies and materials influence their work.
Firms Instagram Link : Dreamcon_
Disclaimer: No TAD editor is involved in the curation of this content.