It is a 4 bhk apartment with a beautiful terrace attached to it. The family also owns an adjoining flat which has two guest rooms and a small theatre as they have lot of people visiting them. The family of 8 people has great grand parents, grand parents , and the couple who has two infants are going to occupy this apartment house.
Mid Century Deco House At Valsad | P Square Design
Visit : P Square Design
Such a wide age gap of 80 plus years to 8 months was itself a challenge we faced as we had to design a house in such a way which has aesthetics and functionality both have to be equally balanced.So to meet the requirement we decided to make a simple house free of sharp edges and easy to maintain with the aesthetics which is liked by all the generations.

&nbsp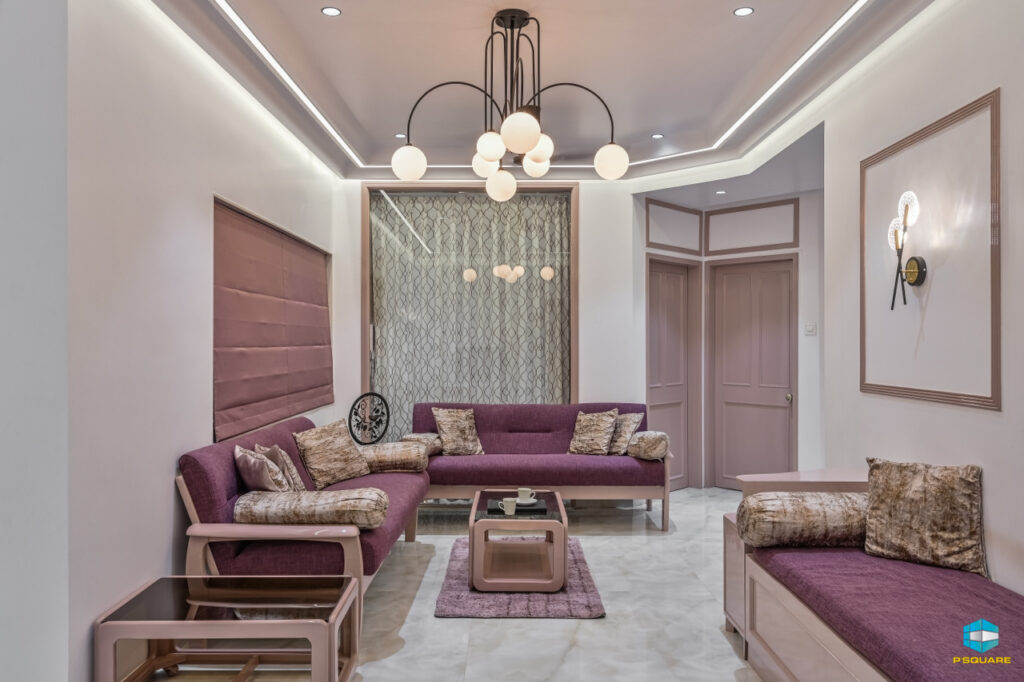 As mentioned two very little ones are there in the house who are not in a position to occupy their personal room or space but within couple of years they will need their own belongings so a separate bedroom is designed for them which has a slider to create a partion between their and their parents room ,which also has the opening to the terrace that will give a feeling of space.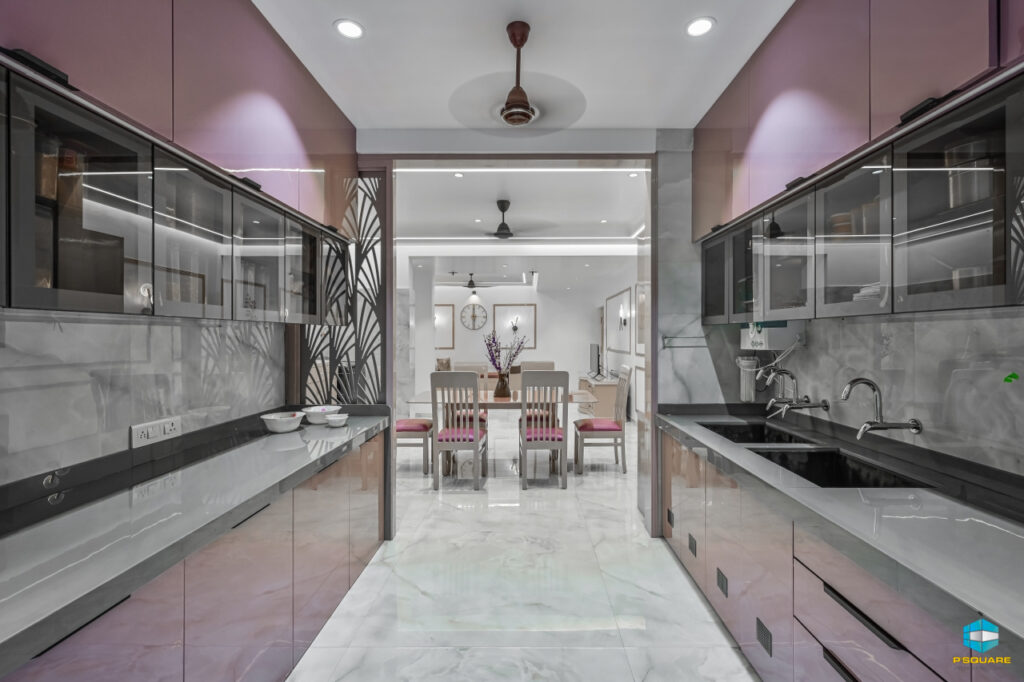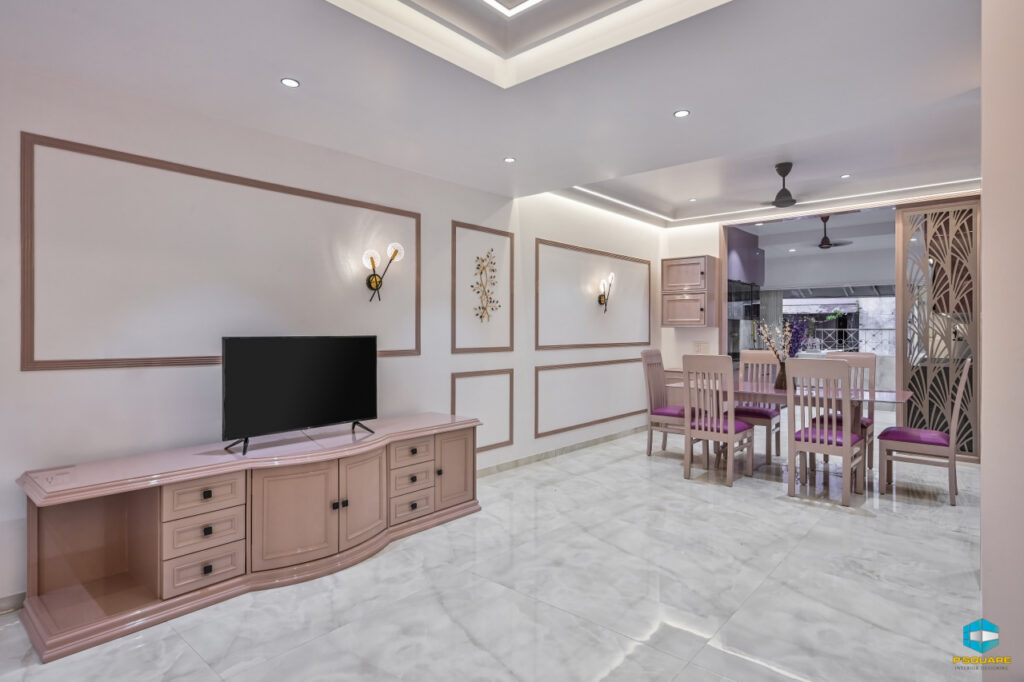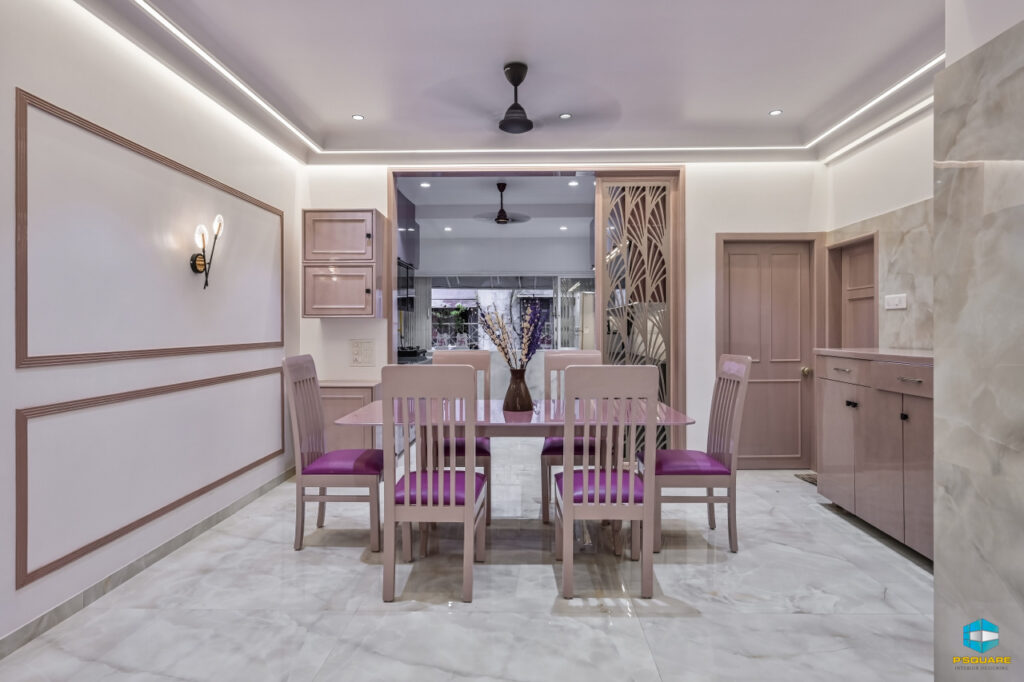 Both the bedrroms are designed identically so when open even the couple gets a wide feeling of their bedroom.The opening to the terrace will also add lot of air and light to the room and thus make it bright.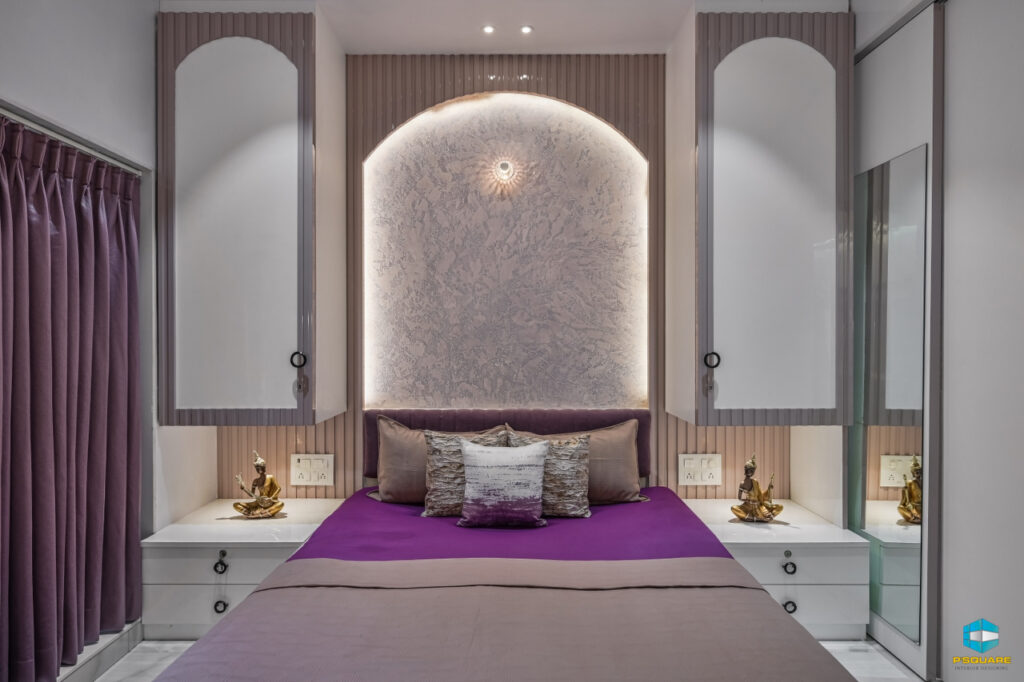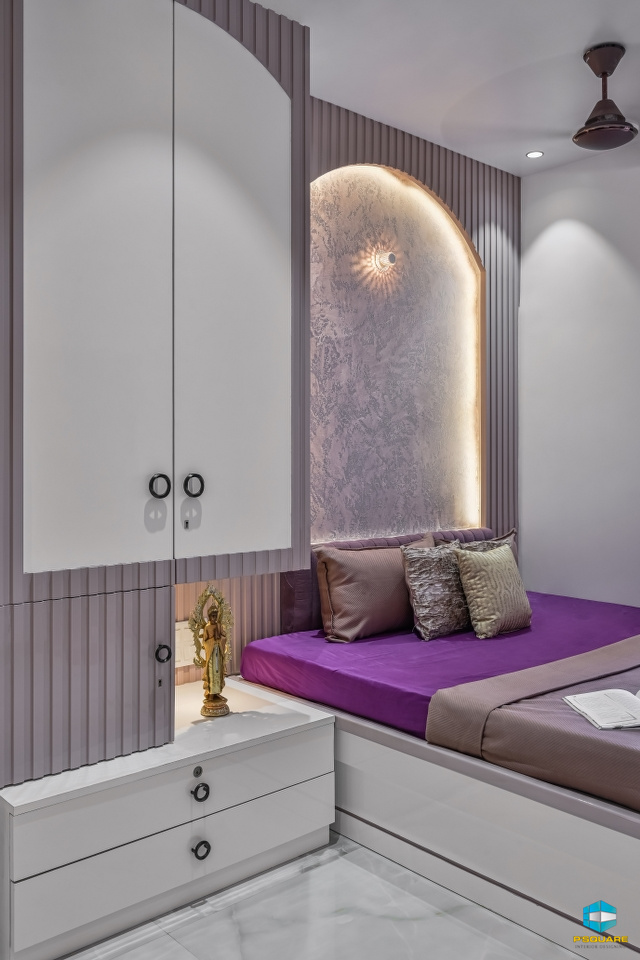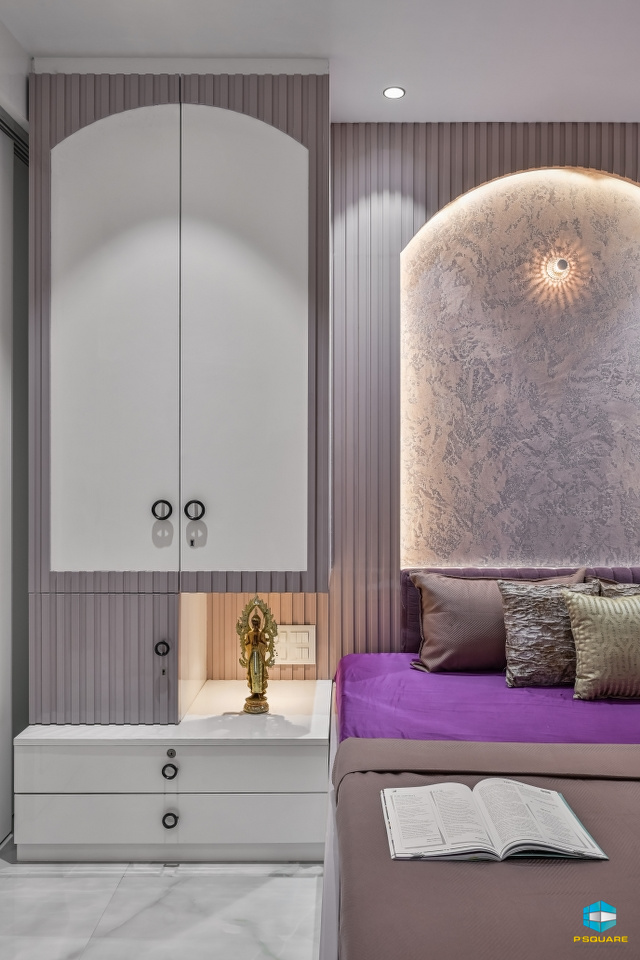 Another challenge we faced was that the living room was very dark and there was a coloumn near window so there was a light limitation so we broke the wall between the childrens bedroom and living room and we gave a clear glass partition separated by the curtain so when required a privacy can be created in the bedroom.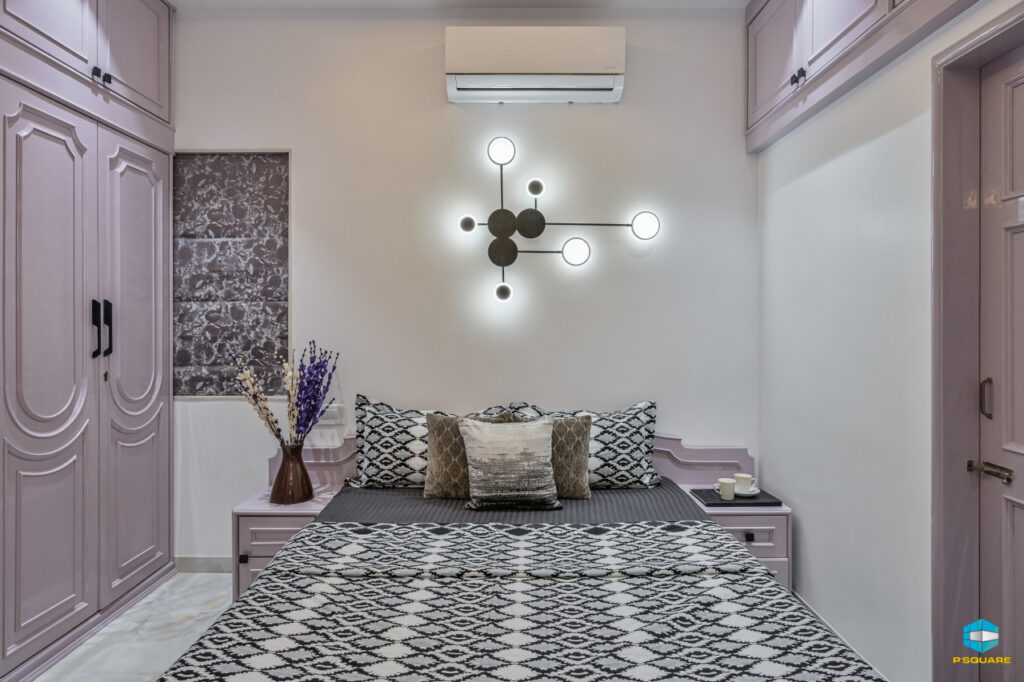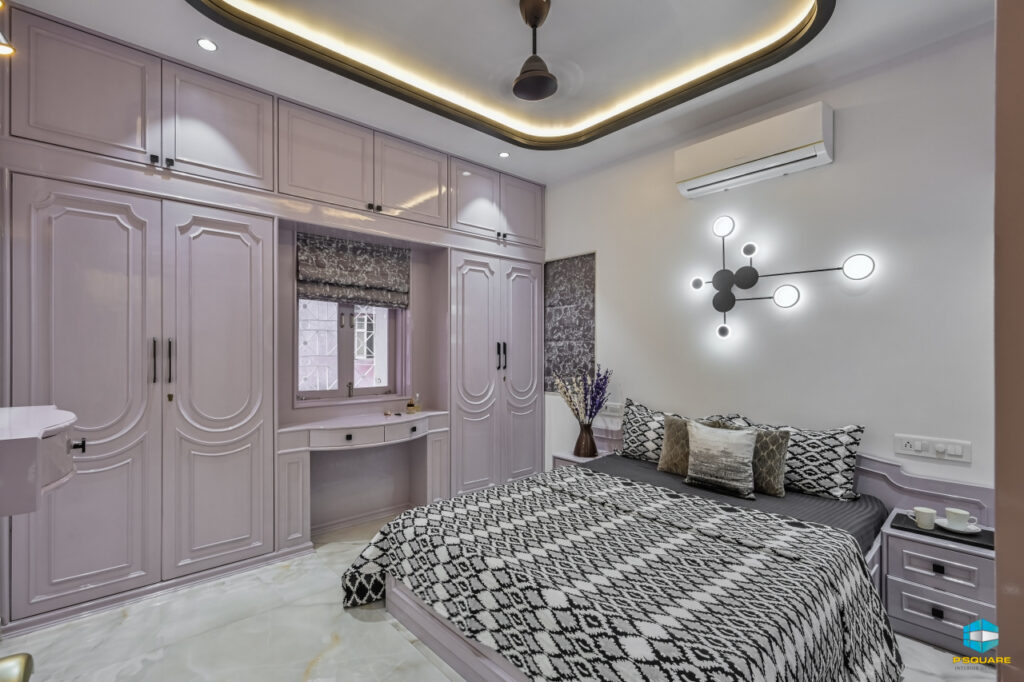 As mentioned it is a big family with lots of visitors so the kitchen storage requirements were very huge and very specific as they store the grains and pulses for the entire year.so envery thing was customised.We also used glass acrylic and tinted glass as the base material which matches the duco finish taken in other rooms and the parelllal kitchen allows lot of natural light in the dining area and the open kitchen makesthe communication and serving easy.
The design style taken to design this project is the mid century style of design with a modern twist ,since the building is ols very less panelling is done lot of mouldings are taken which are duco painted. Tones of purple,lilac,cappuchino white,black ,grey and dash of gold is taken as the basic colour palette in the nude form to design this project which makes the ambience subtle. Lot of attention is given to lighting and the shades of lights to set the different moods and thus creating a bright ambience.
FACT FILE :
Designed by : PSquare Designs
Project Type : Apartment Interior
Project Name : 4 BHK 1800 Sq.Ft. Apartment Interiors ( Mid Centuary Deco House )
Location : Valsad
Year Built : 2021
Duration of project : 4 Month
Project Size : 1800 Sq.Ft.
Project Cost Appx : 50 Lakh
Principal Architect : Vikram And Pooja Bhanushali
Team Design Credits : Shreyansh Jain And Rujuta Chogule
Photograph Courtesy : Noaidwin Sttudio
Products And Materials :
Finishes : Duco Paints | Lighting : O2 Lights | Sanitaryware : Hindware

Facade Systems : Windows : Jindal Domal Sections | Furniture : Customised on Site | Flooring : Tiles | Kitchen : Customised on Site using Hafele Fittings | Paint : Asian Paints , Esdee | Artefacts: Customissed Gaurav Arts | Hardware : CNR | Hettich | Hafele Consultants for the Project : Civil : Babubhai Mistry | Interior Designers : PSquare Design | Contractors : Vaktesh, Satva, Vasudev, Paresh Bhai V
Color Palette for each area :

Basic Insights of your firm :
PSQUARE DESIGNS is a firm, headed by interior designers Vikram Bhanushali and Pooja Vikram Bhanushali , graduated from the country's premier institute. It has been set up to provide design consultancy and project management services in the field of INTERIORS
We have on our team, professionals ,for execution of the project we have a well developed network of civil, electrical and plumbing contractors, carpenters, fabricators, metal and wood workshops. We also have various suppliers and vendors for your other interior needs.
The Firm was founded on 28th August 2010and since it's inception we have successfully completed various residential and commercial projects. The majority of our work has come to us through references of satisfied clients and some through repeat orders of existing ones.
Principal Designer :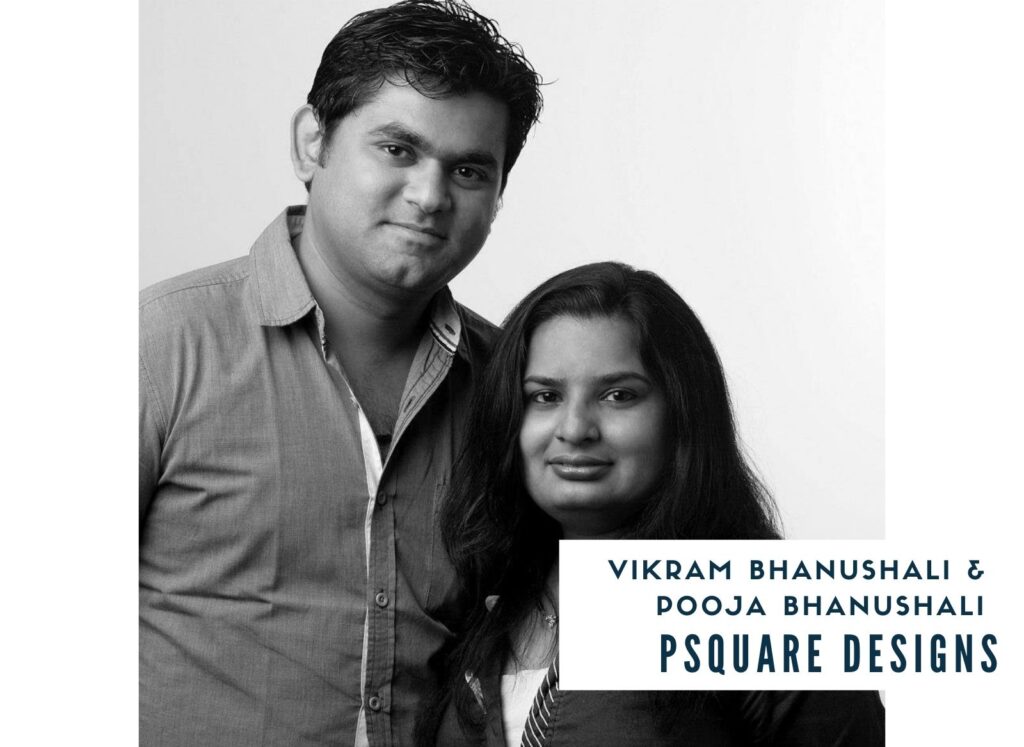 Firm's Website Link : www.psquaredesigns.in
Firm's Instagram Link : PSquareDesign28
Firm's Facebook Link : PSquareDesign
Email Id (For any inquiry) : [email protected], [email protected]
Disclaimer: No TAD editor is involved in the curation of this content.

&nbsp