&nbsp
'Maहिman'- An Amalgamation Of Inherented Art Values And Spirituality | Maher Desai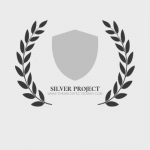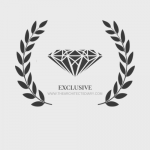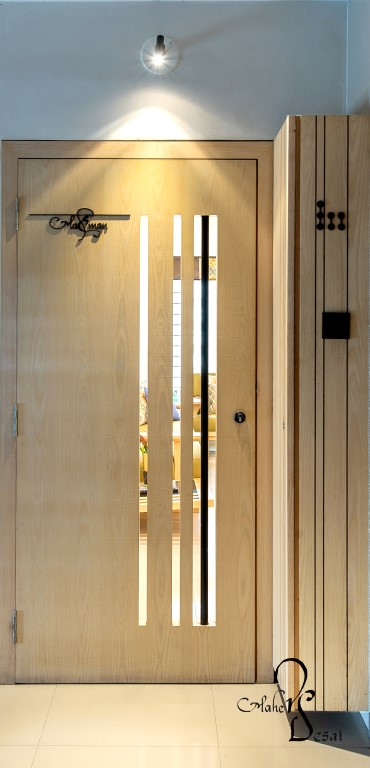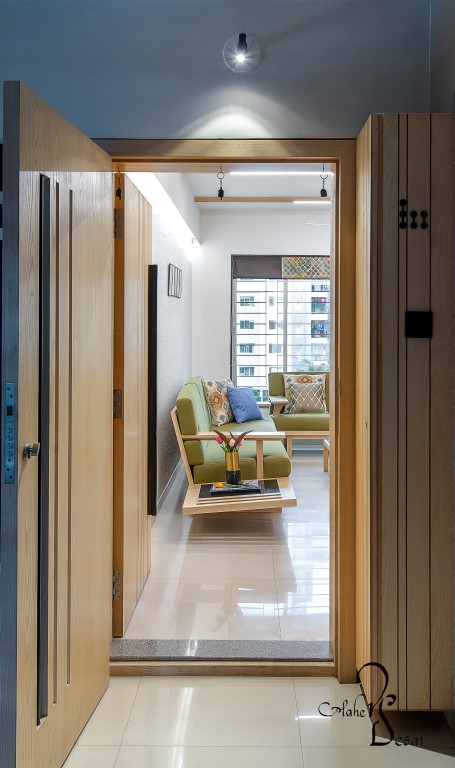 It's a Sanskrit word
It means 'Increasing values at will'.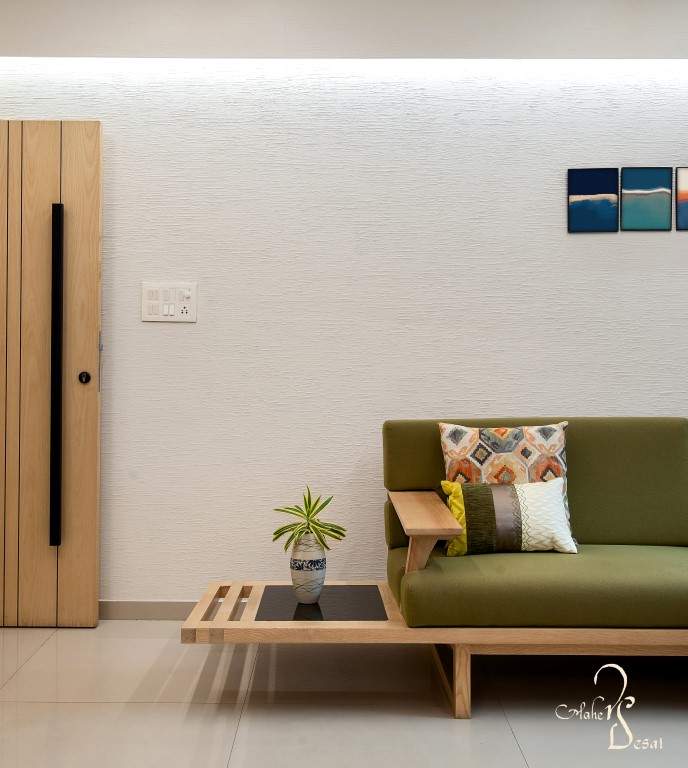 This home is close to the fastest-growing of new VIP road in sun city of  Surat and along the newly developing Surat's green park.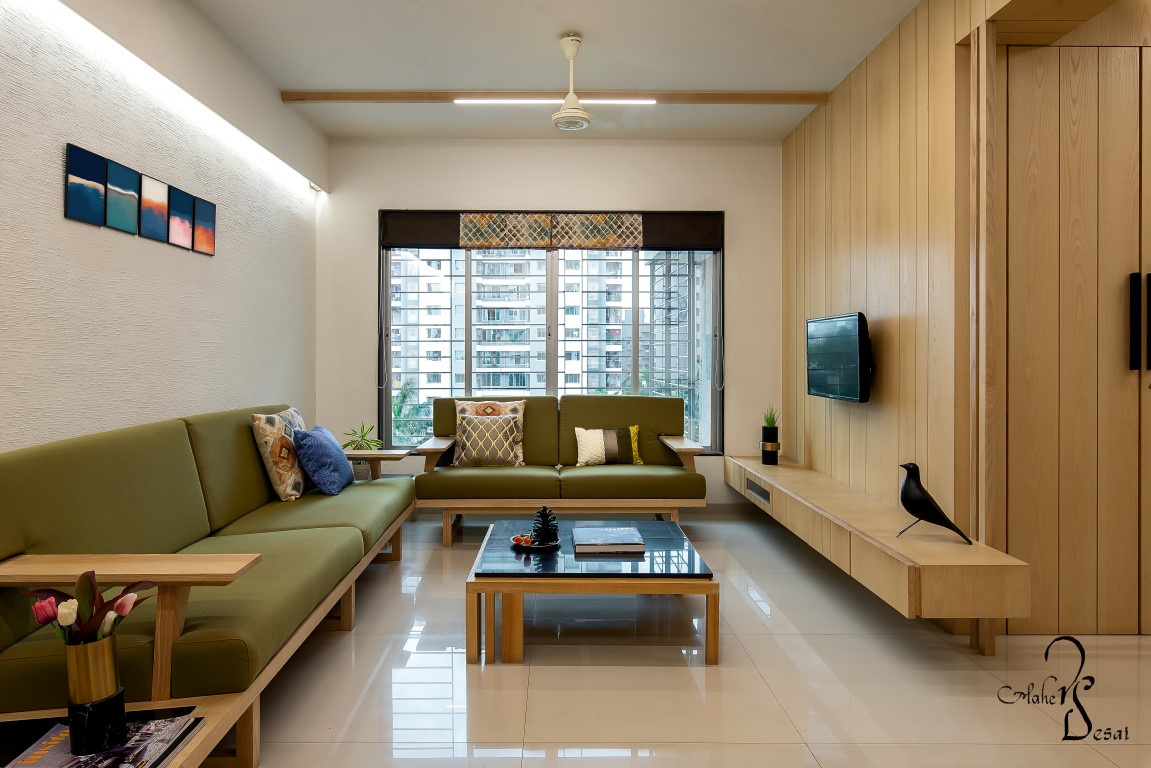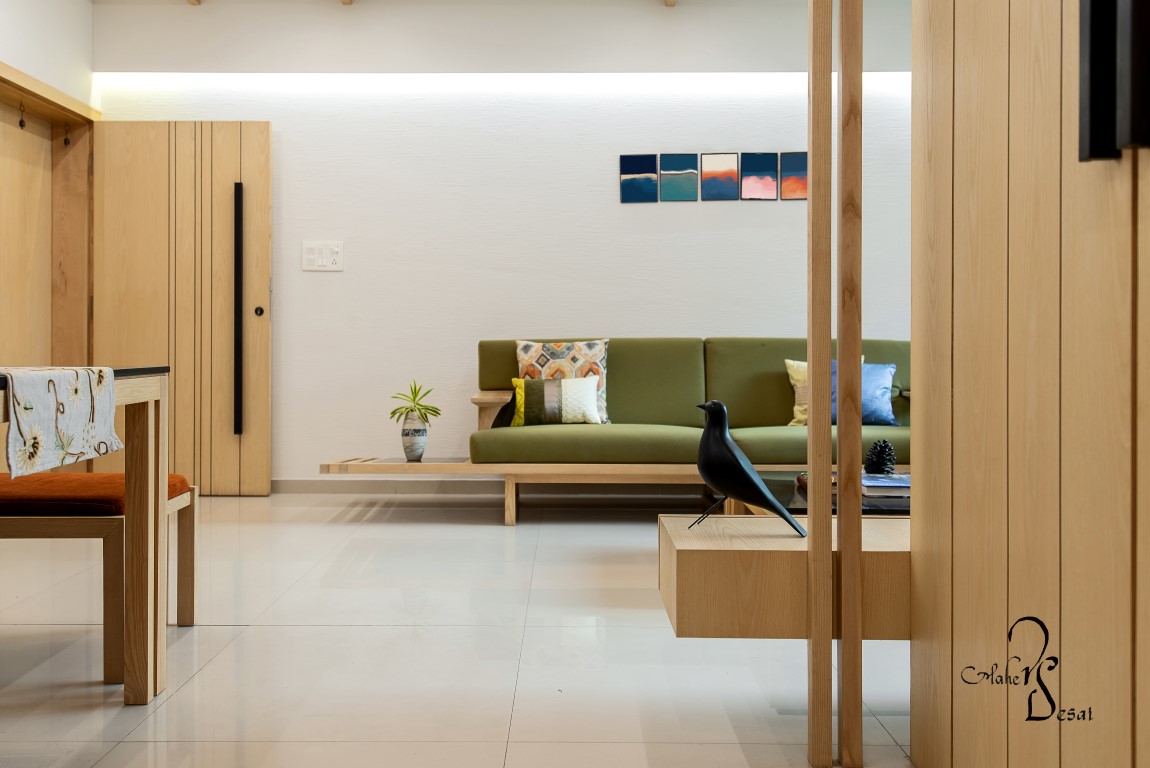 'Mahima' house is an amalgamation of the values of the inherent of Father's art and towards the modern spiritual philosophy of the people who living in the home.
An interior language blends with minimalism and dignity of living with spiritualism.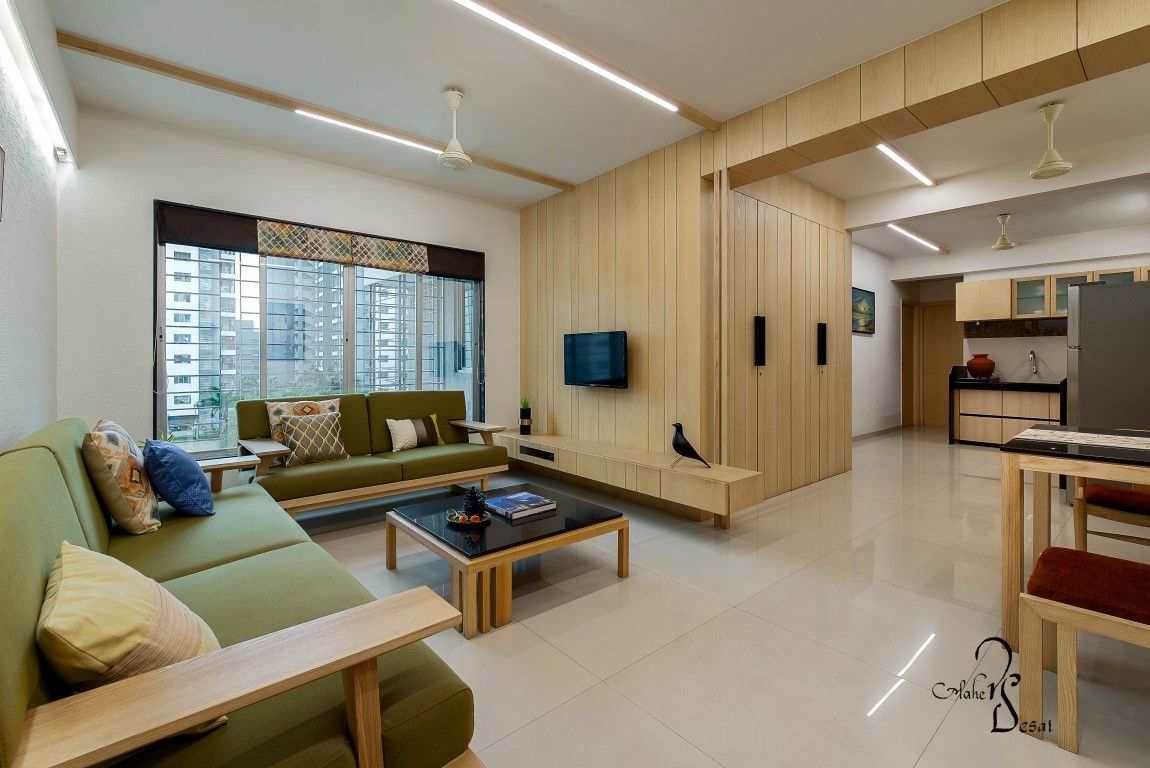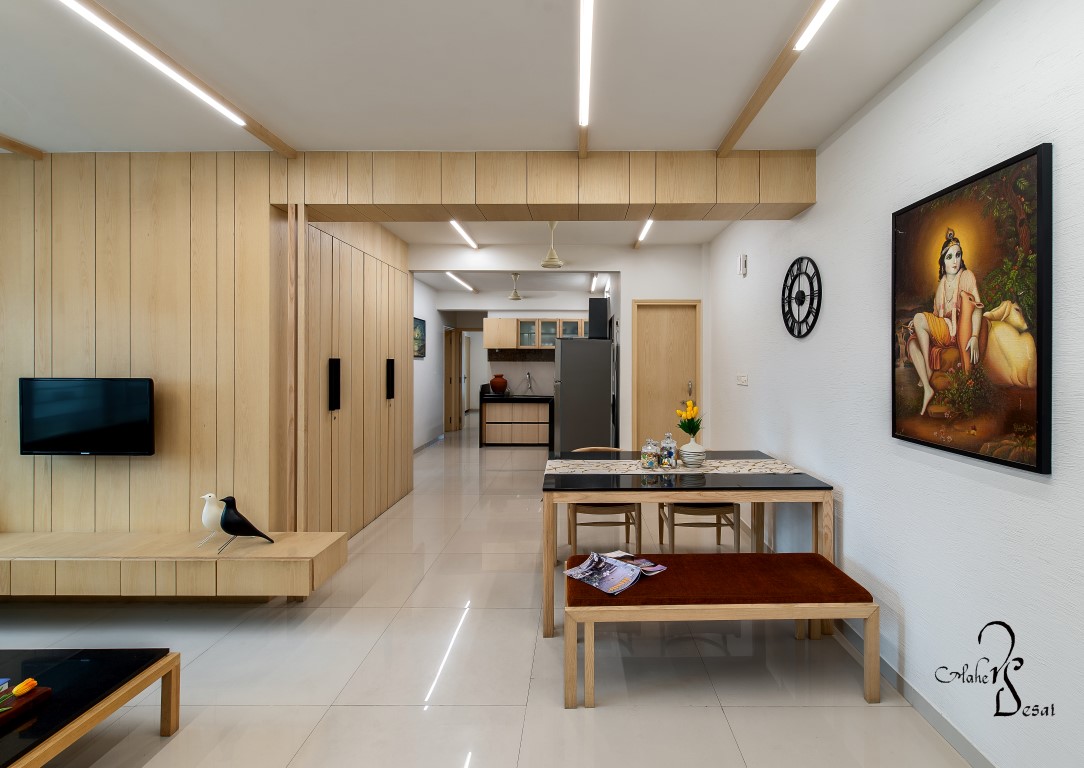 A family strongly believes in the values ​​of spiritualism with modern living. In addition, The house has been inherited from values of art, which enhances the beauty of the house.
All the paintings that have been put in the house are [30-40 years old] done by late father of the owner . The owner's wish to preserve the paintings in his new house.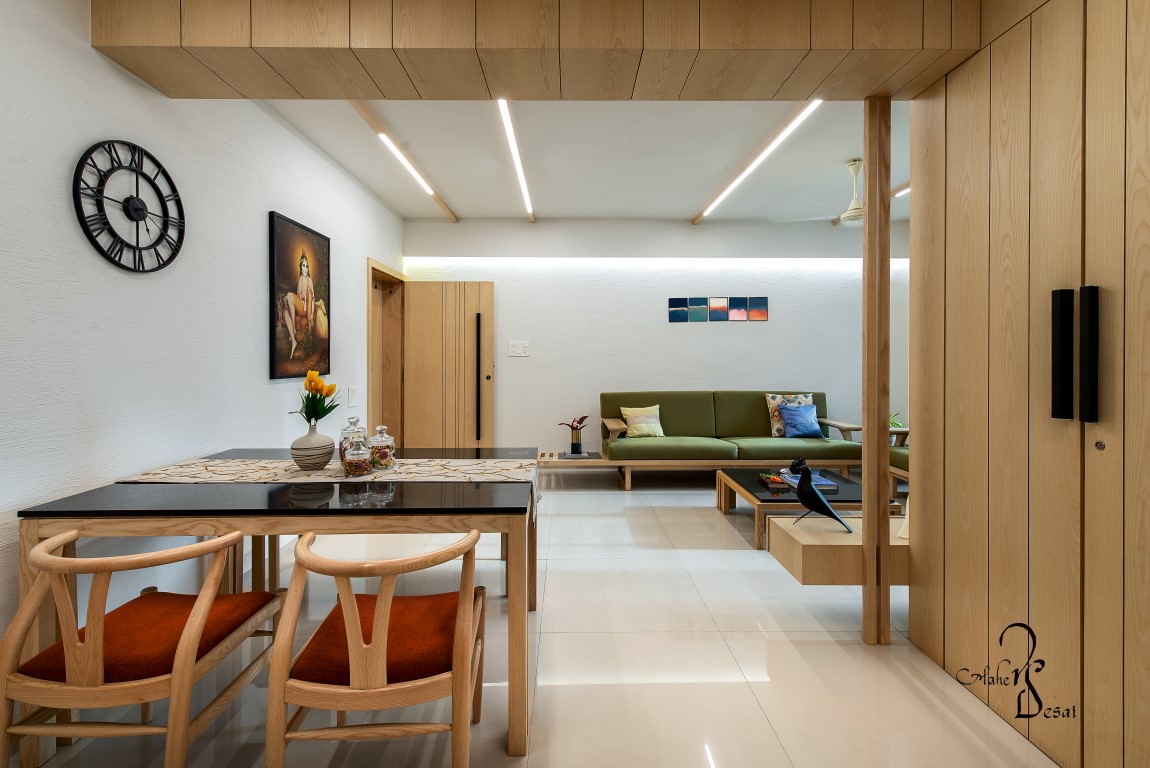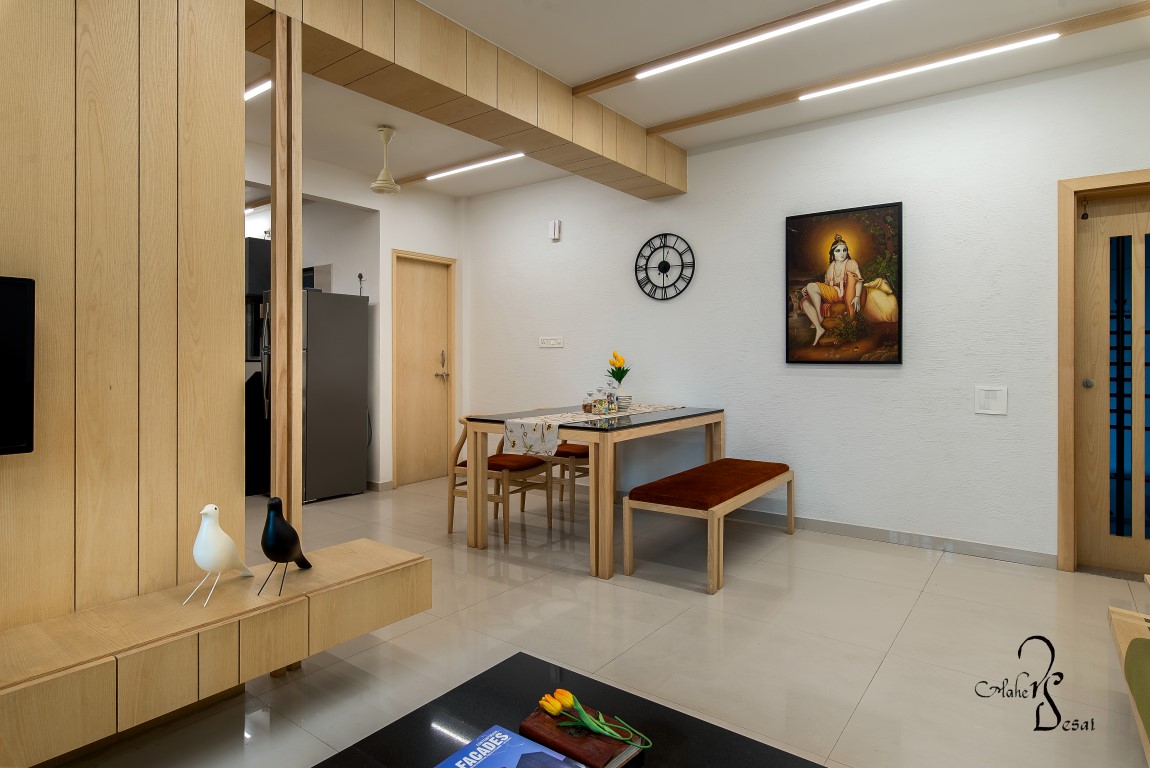 Concept of House
Minimalism.
Ambiance of House
Supernatural  Peace.
Mood board
The essence of Beige and Black.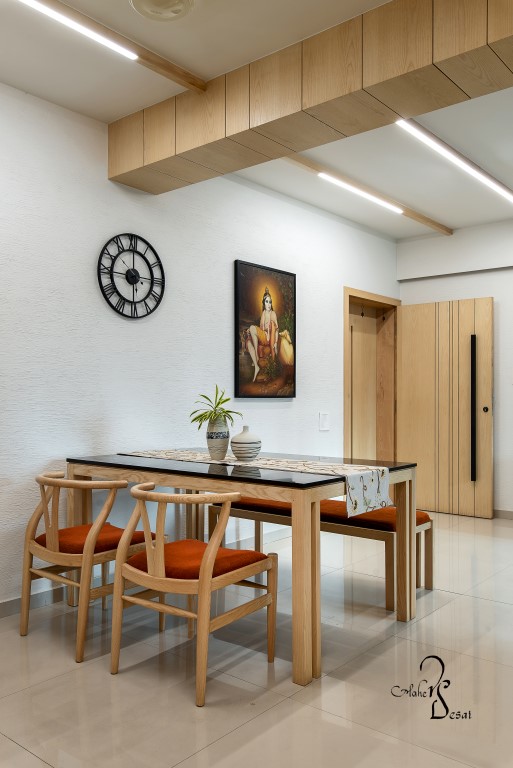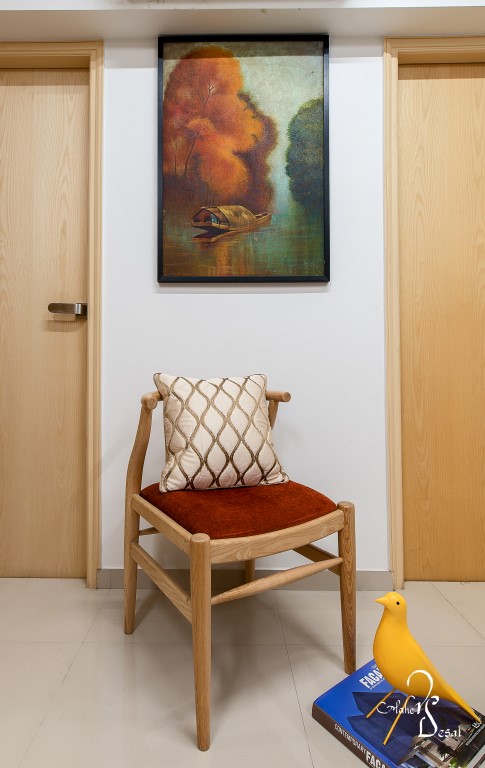 As previously said minimalism reflects in each and every element in the house.Play of colours with fabric and furnishings to added subtle and earthen taste. The entrance door of the House adorns with name calligraphed by the designer. The digit /number of a house used with a pure form of circles. counting of circle so you will get to know the number/digit.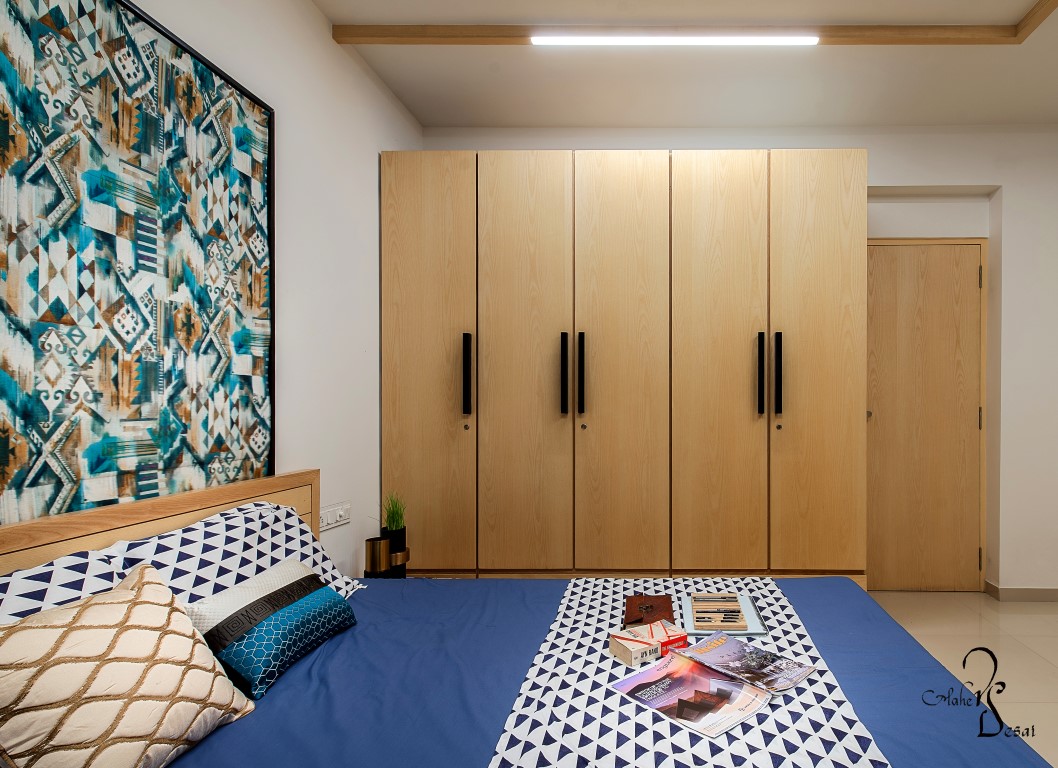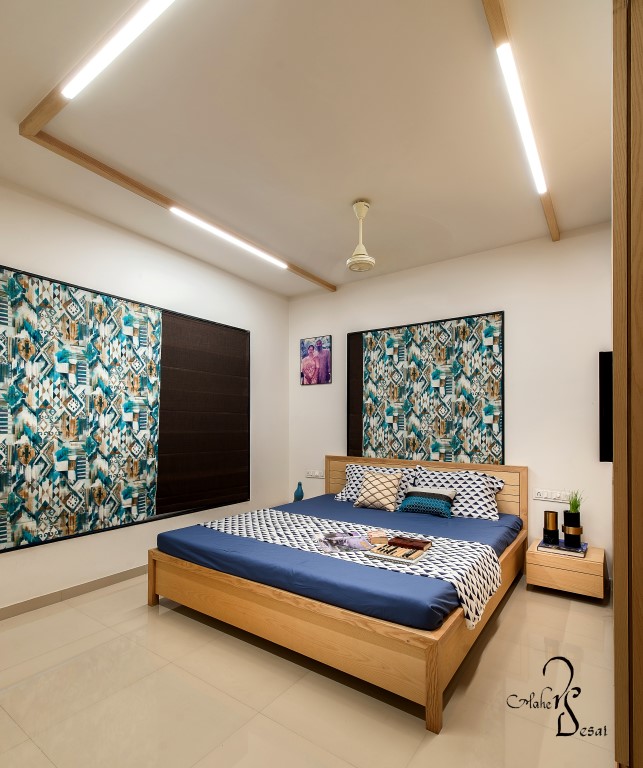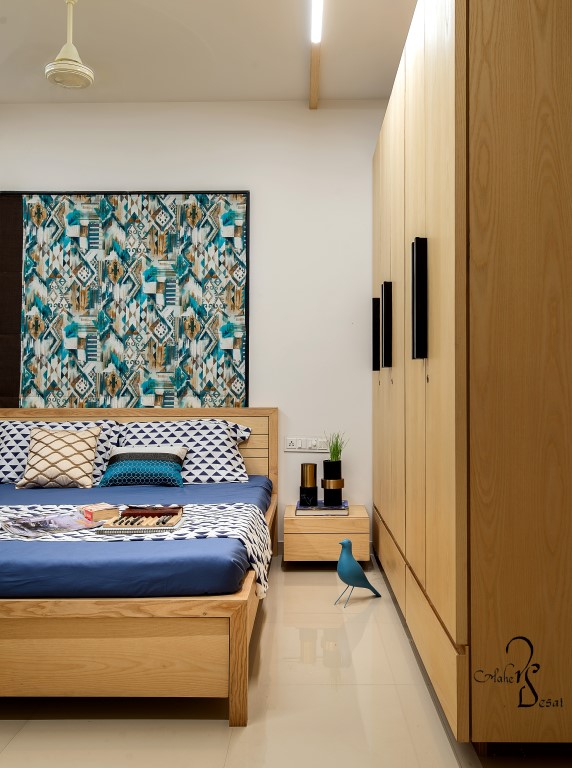 A slick black metal handle flushed with the language of the interior also maintain the privacy. Every area has a minimalistic pattern/language also depicted in furniture elements too. The essence of  Required furniture elements purely made of wood with its maintain the skin so its easy to adaptable for the user. A grain of wood and veneer given an authentic feeling in every specific surface, behind the reason provided only required protective treatment to the wooden surface. all wardrobe handles were made of stain wood which invented from wastage of wood.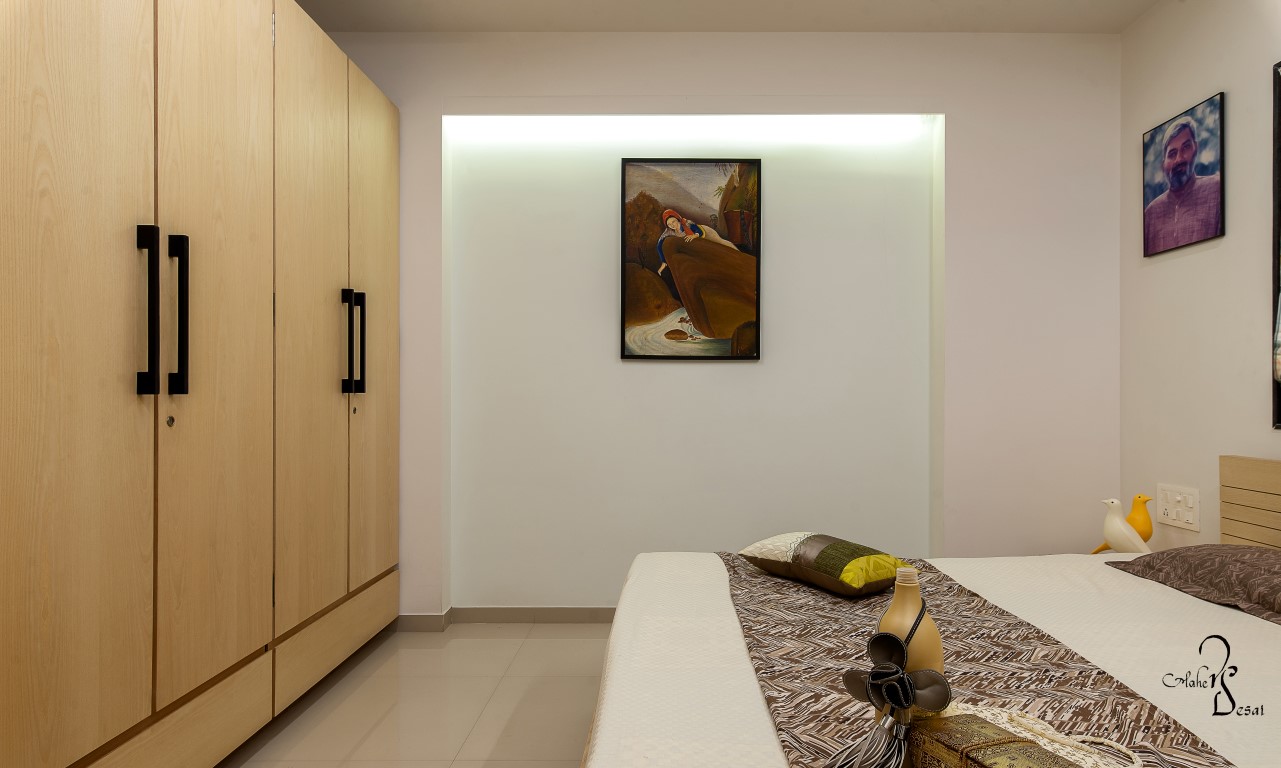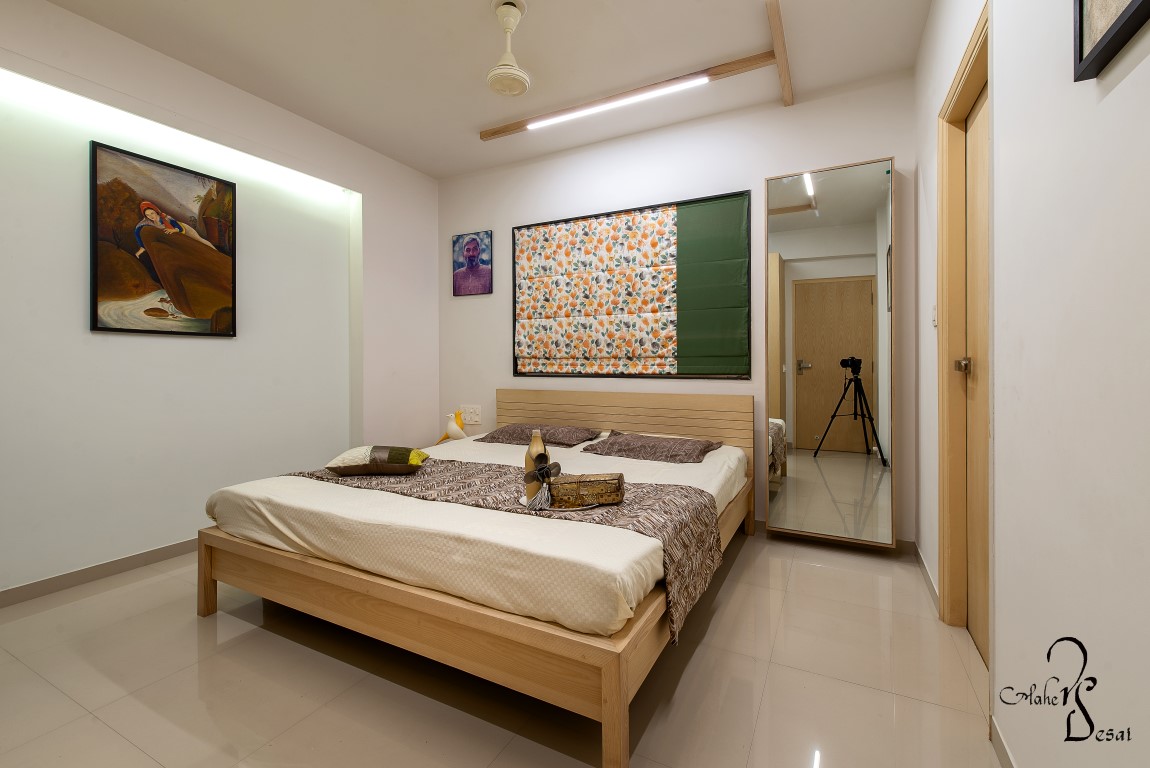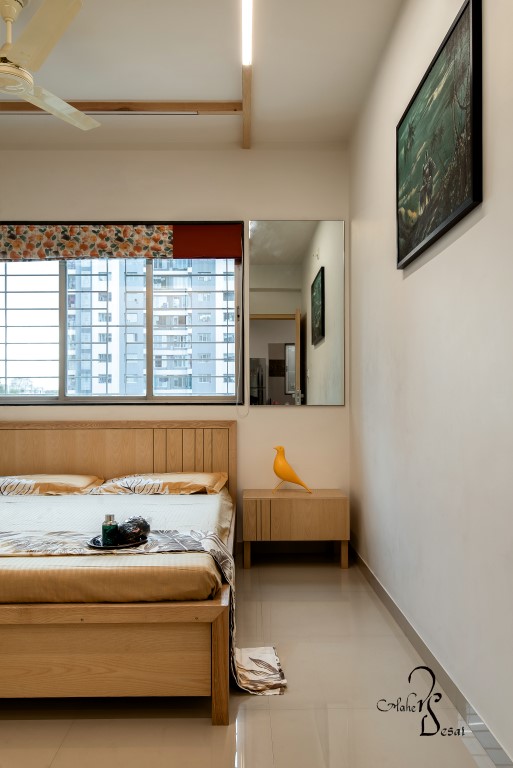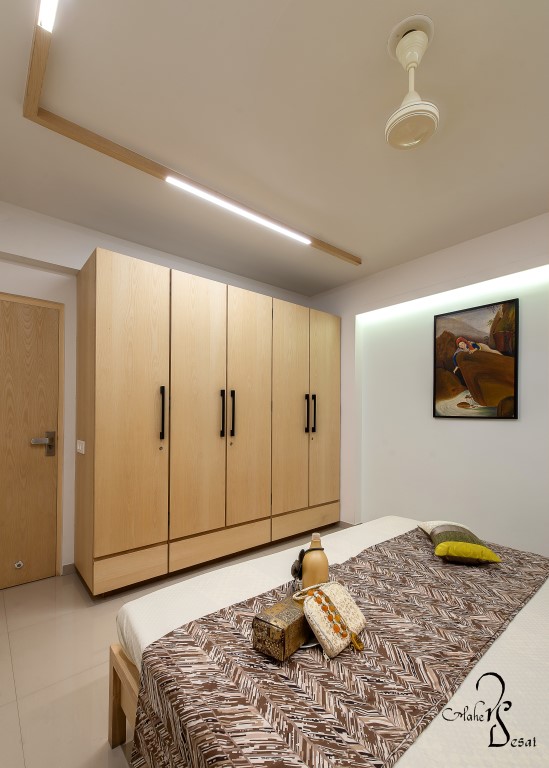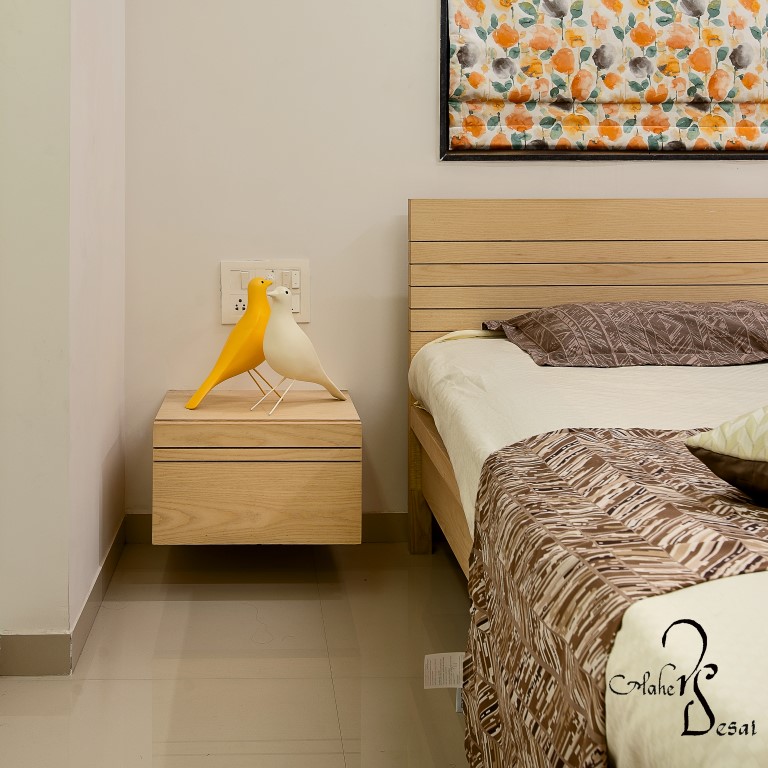 Due to the rustic wall surface, the purpose of the art piece using in the house is clearly expressed, whether it is paintings, furniture or sculpture. The lighting fixtures developed on existing slab and merged with the language of an interior so there's no false ceiling in it.
FACT FILE:
Design firm –Maher Desai
Project Name – 'Maहिman'
Lead Designer –Maher Desai.
'Mahiman' name calligraphy – Maher Desai
Fabric and furnishings- Hiral Desai.
Project Location – Surat.
Completion year – 2018
Area – 1351sqft.
Photo Credits – info.yellowframe