&nbsp
Large Fenestrations Bringing Out The Beauty Of This Residence | Manoj Patel Design Studio
The dwelling is located in Vadodara with the surrounding context of existing dwellings. The corner project site opens up in front of an L-shaped road formation. Inside, the residence features a theme opted the beauty of that display for the structure by bringing in natural daylight and air through large windows within the building.
Visit: Manoj Patel Design Studio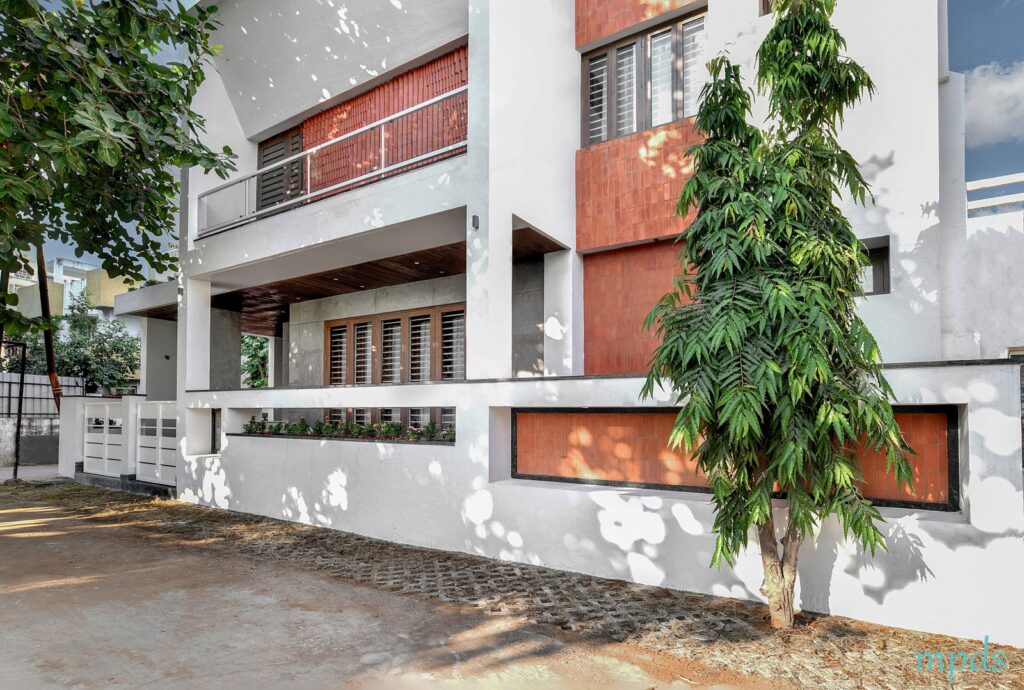 Entering the house, one starts to visual the contrast palette picked of colors like light chocolate textured tiles, shade of blue and wooden textured laminates. Backdrop in foyer sets a welcoming element leading to the living room connects dining and kitchen through barrier free division.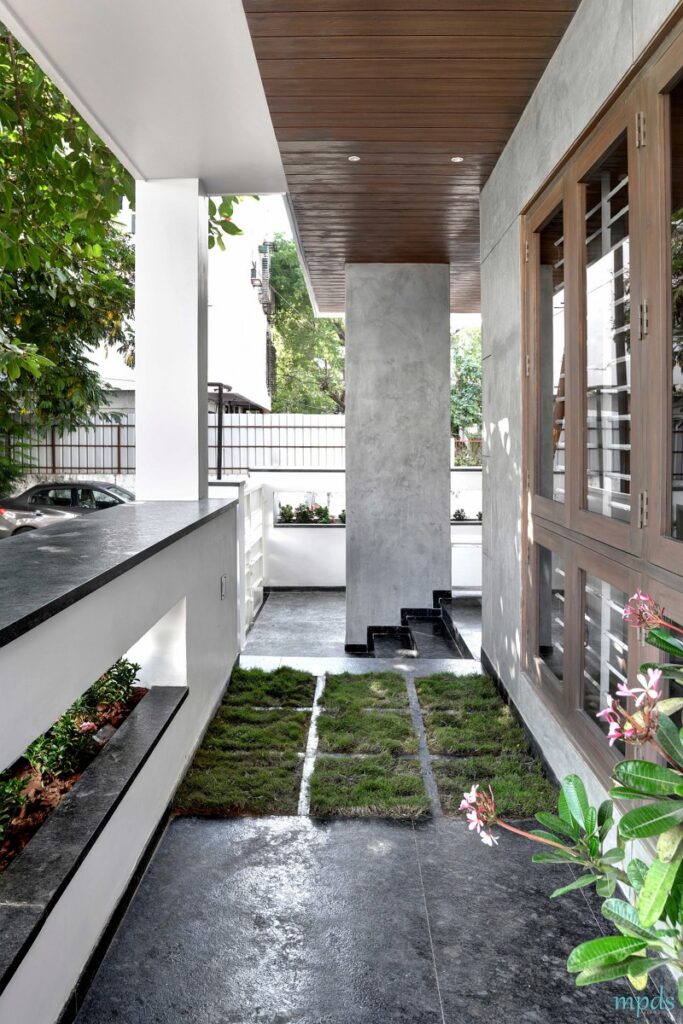 To uplift the large feel for the living room presents range of blue fabric sofas ,cosy arm chair and spectrum of accessories with contrasting chocolate colored tiles and plain ceiling. The theme sets a vibrant and different outcome when viewed from any corner of the space.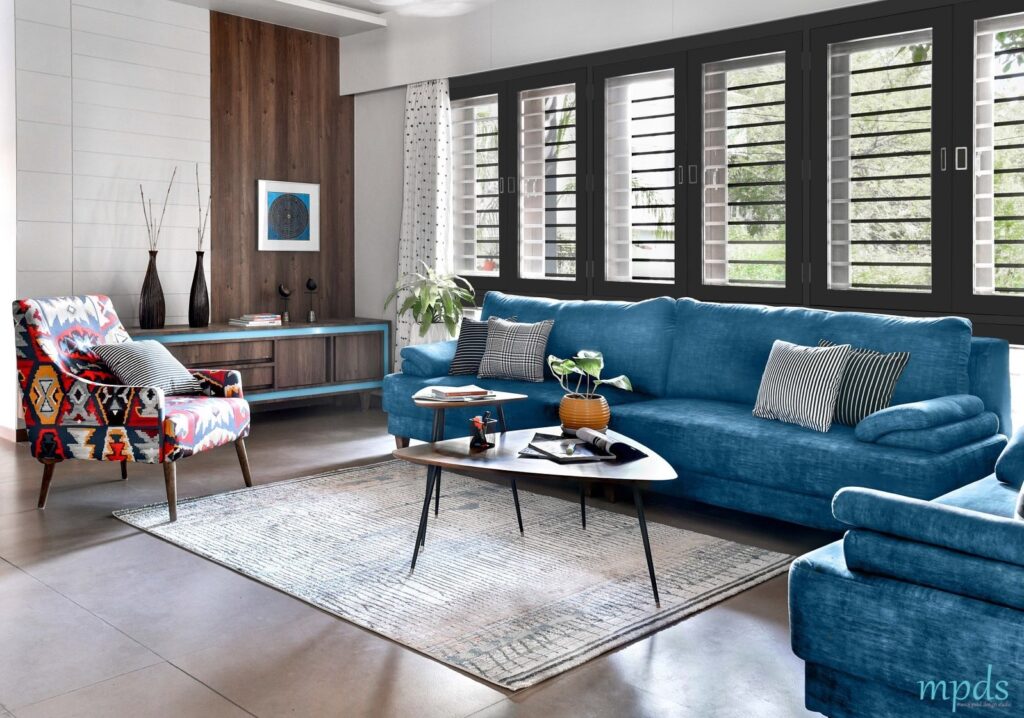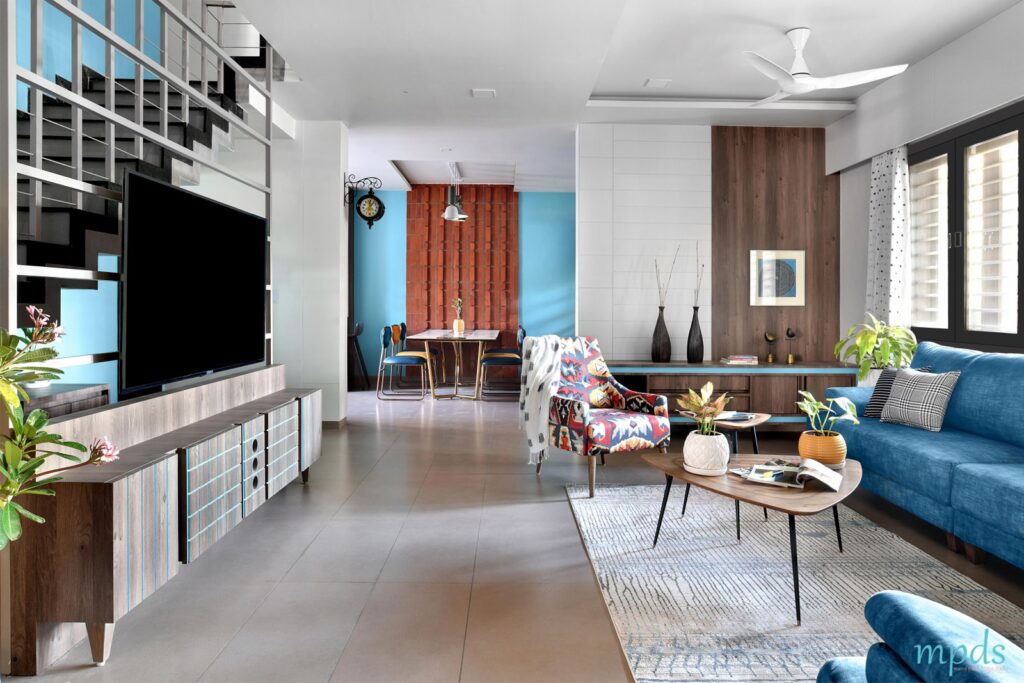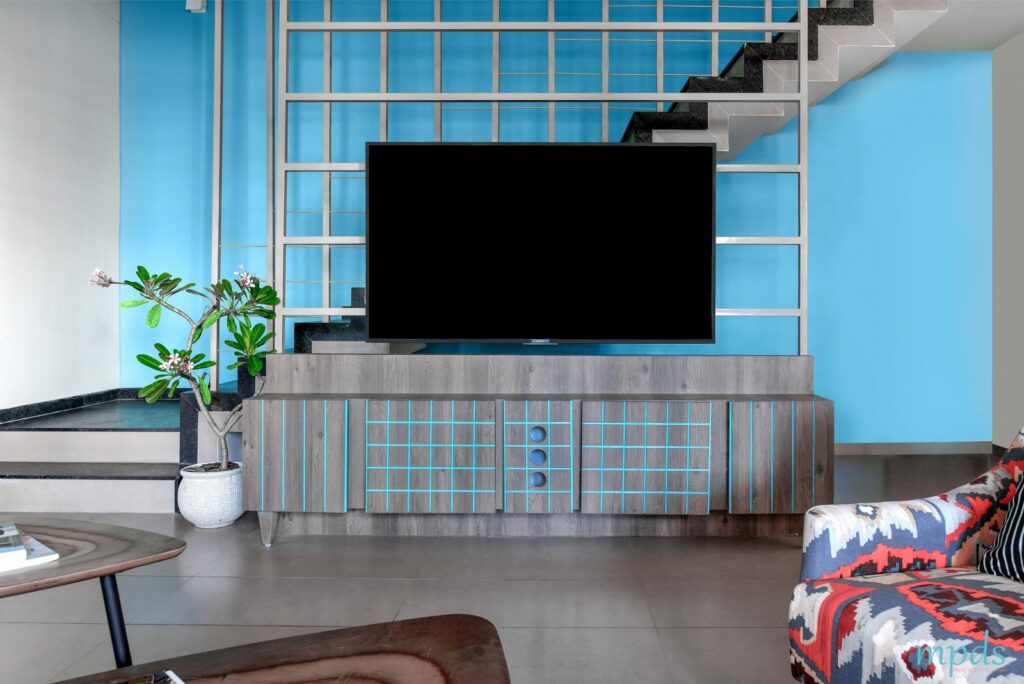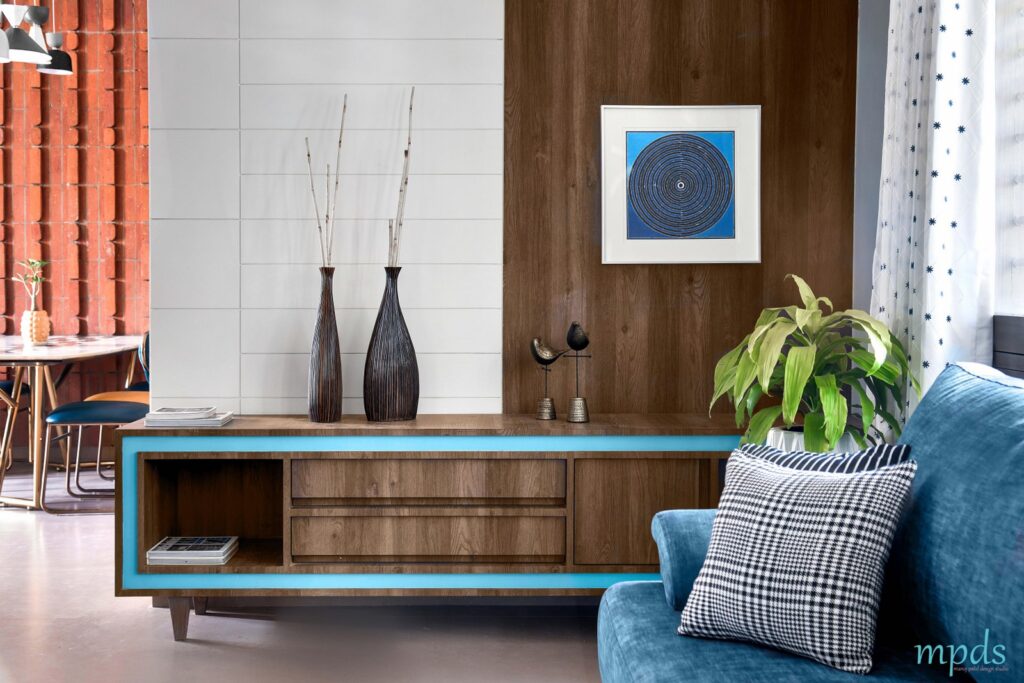 Moving ahead to dining, the earthy red texture of clay material on the wall attracts one's vision and curosity to experience. Patterned arrangement of flat clay roof tiles combined with clay tile bricks exhibit hanging element from plain ceiling.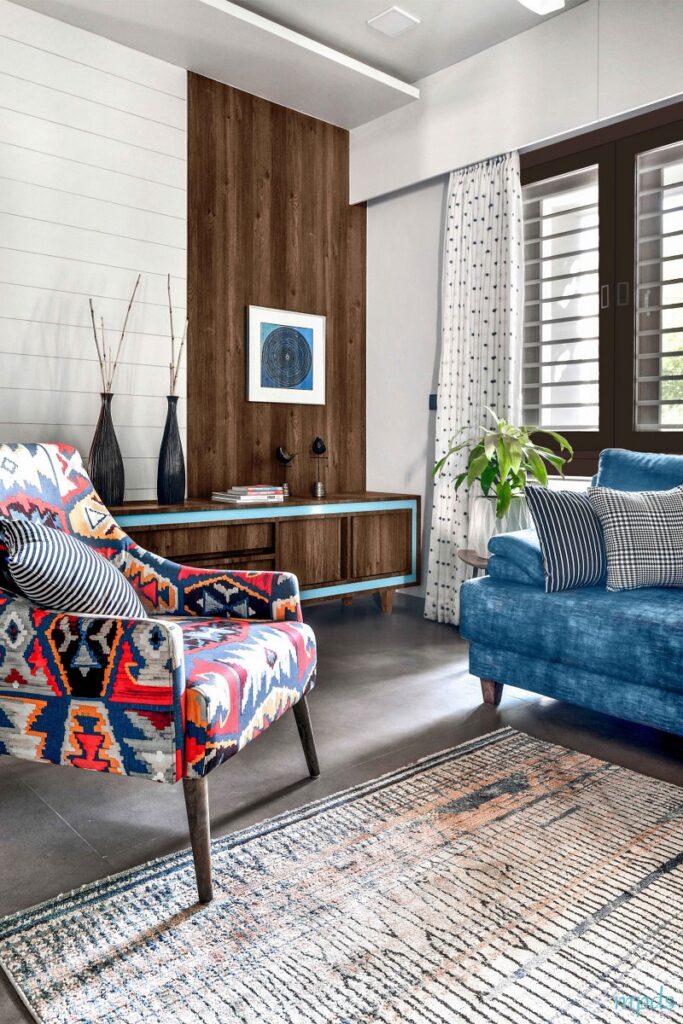 The customised magnificent dining table with glazed marble table top contradicts the backdrop composition of red earthy texture and blue color on walls. As a connection between a dining and kitchen, a high chair dining has been merged. Kitchen potrays huge cabinets till ceiling with voids and chocolate tile grooves to enhance the look.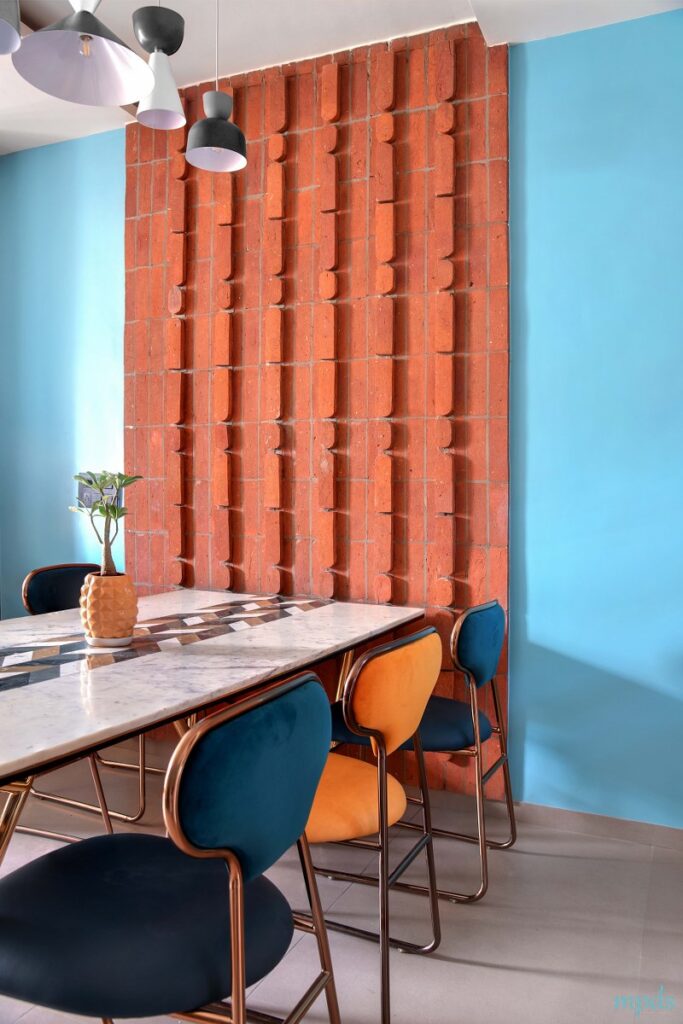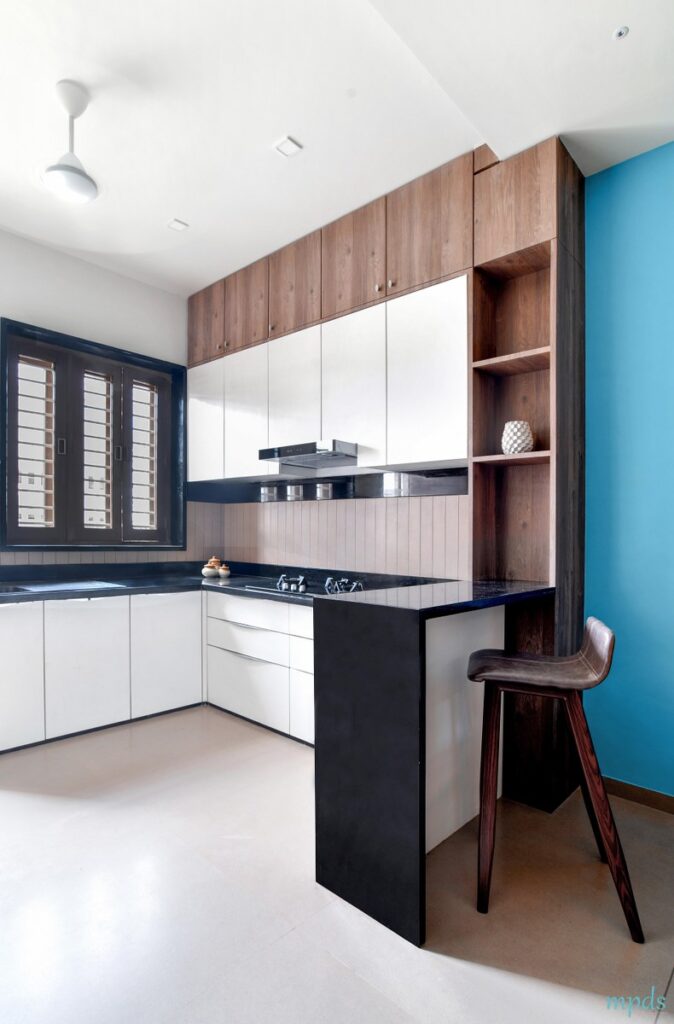 Continuing with creative interiors, one of the master bedroom on ground floor is created to make it appear large with minimum play of color textures. During day time a ray of natural light penetrates inside the room through adjacent window, which adds to the composition. On the another side of the wooden backdrop a dressing space has been designed.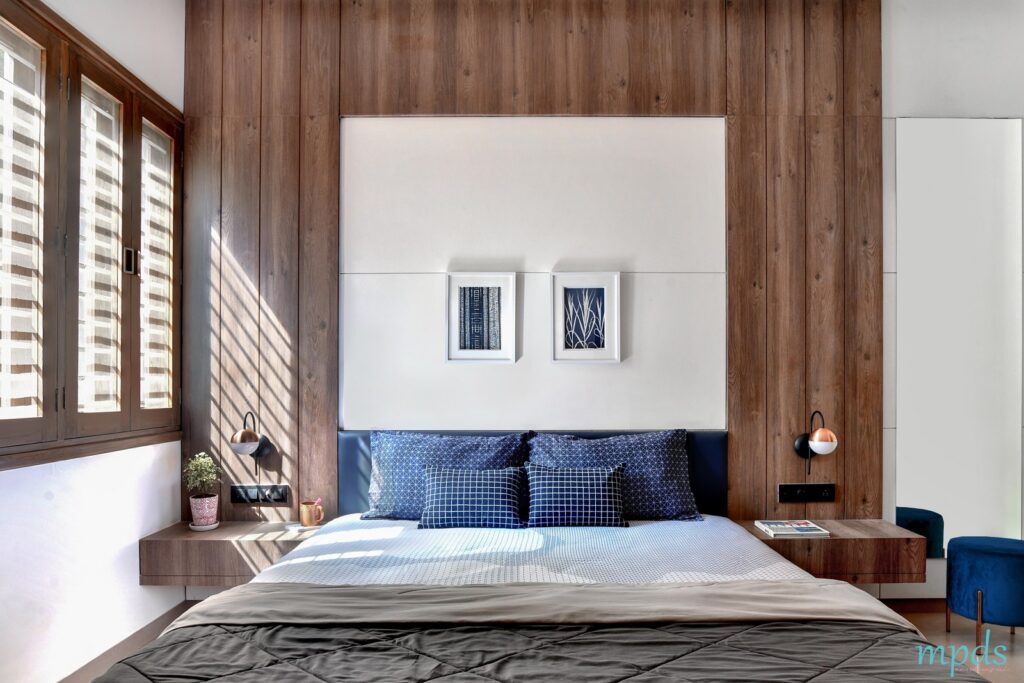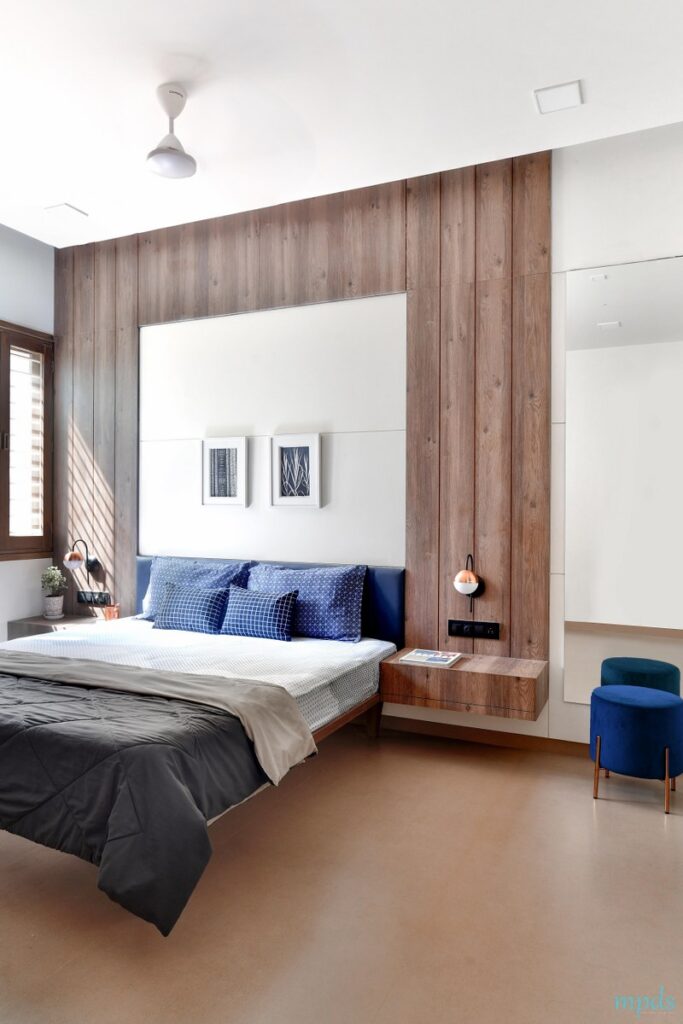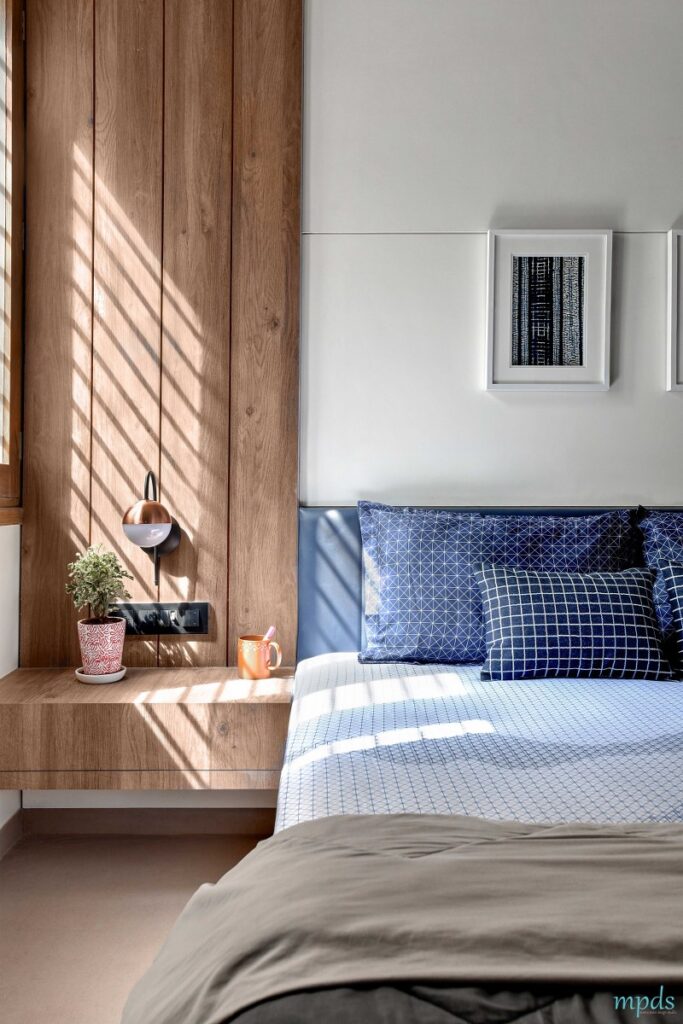 While climbing the stairs to above floors, one gets to see the detail of folded stairs embossed with black stone and chocolate textured tiles. Alternative to monotonous railing, here the railing is designed to set an artistic grid formed hanging element. This turns out to be see through screen partition wall to fit t.v cabinet unit, making it look one whole formation.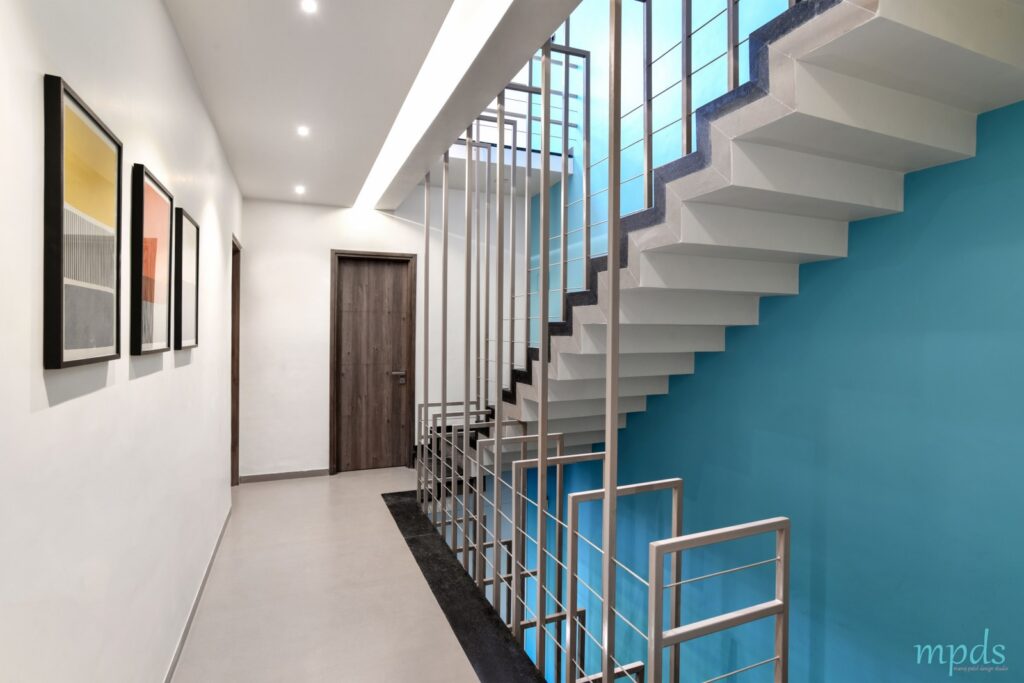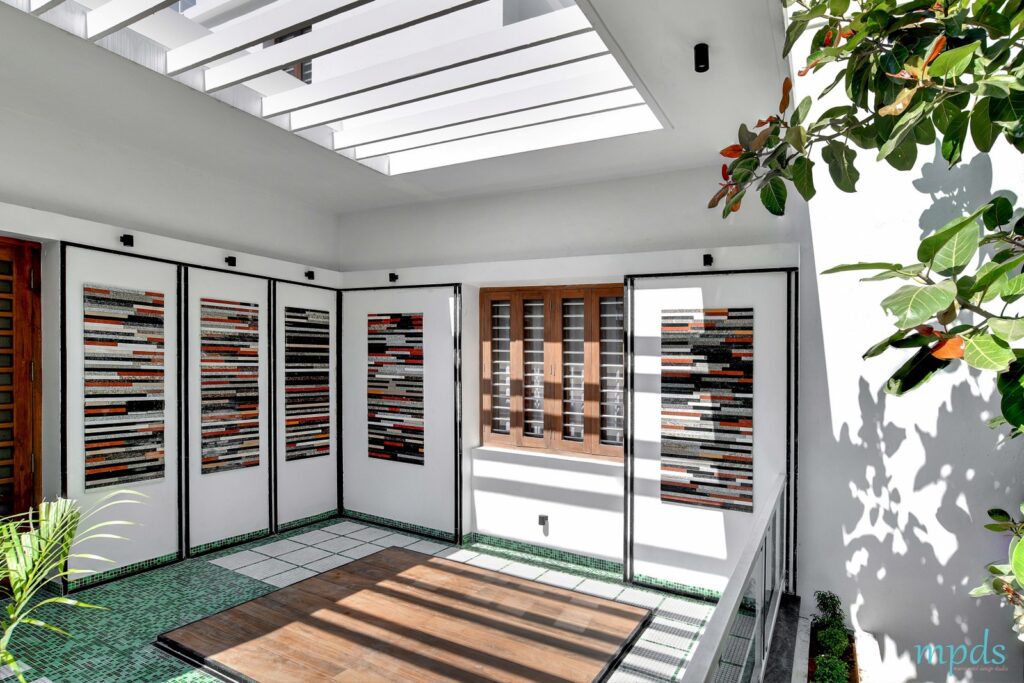 Long passage replicates the contrasting floor plalette and sets to visualizes one continuous blue shade wall going through. A feel of cube blue colored mass is popping out of complimenting white wall mass.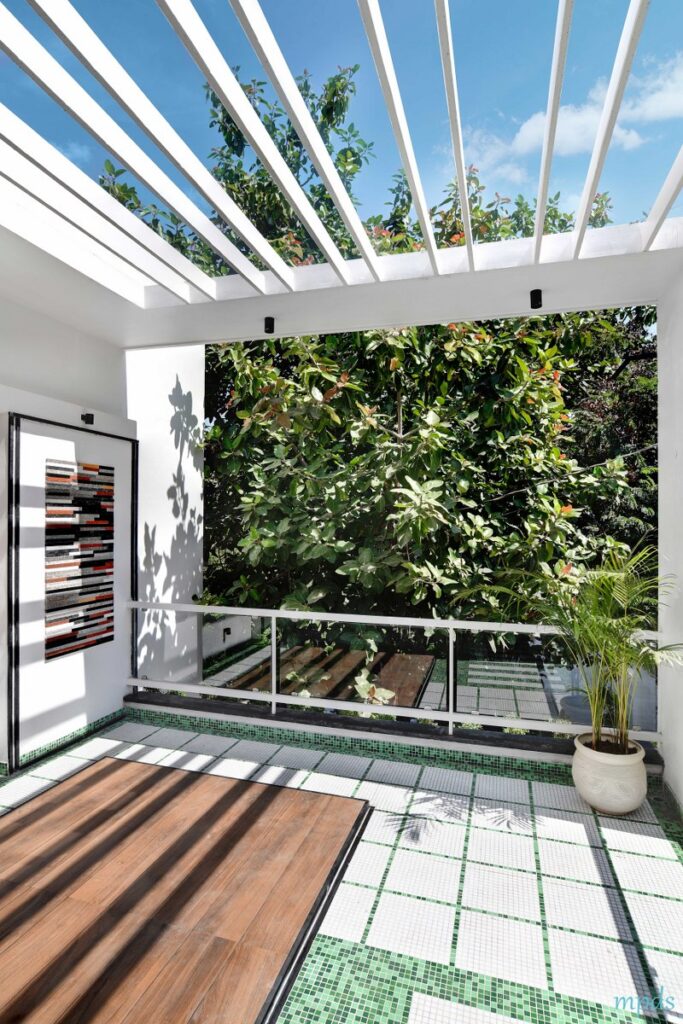 One more bedroom on the upper floor exhibits creative upliftment from flat clay roof tiles displayed into the large contemporary backdrop. It overlaps the large bed back in equal proportions, creating a frame composition. The beauty gets emphasized through adjacent interactive window seating connecting to this huge visually spacious room.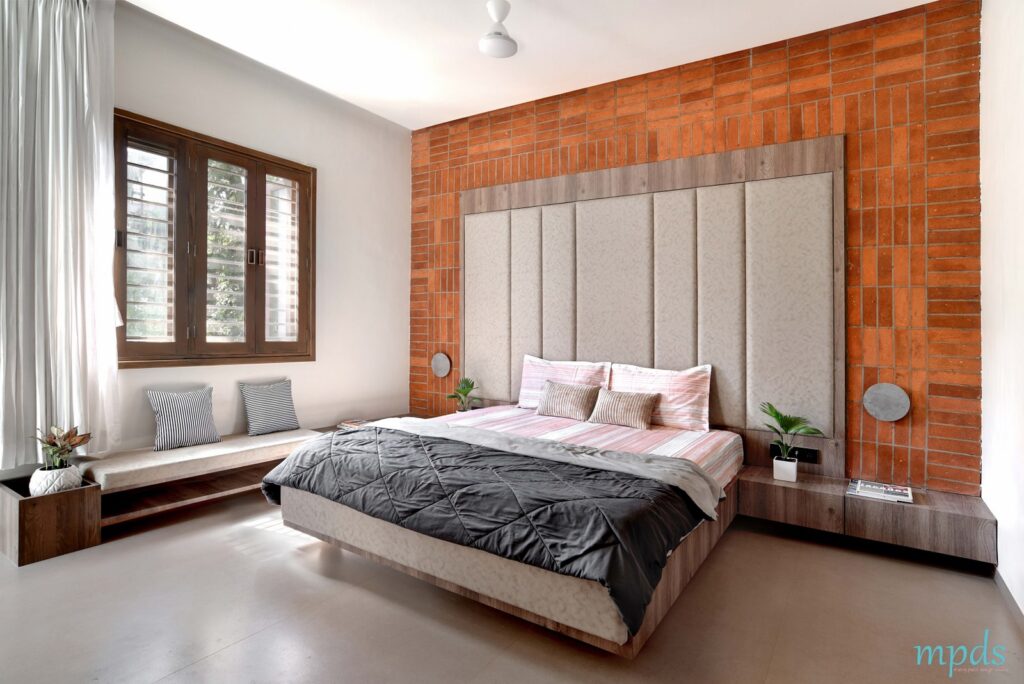 FACT FILE:
Designed by: Manoj Patel Design Studio
Project Type: Private House
Location: Vadodara; Gujarat, India
Year built: 2020
Size: Site Area: 2500 Sqft., Builtup : 3200 SQFT
Design Team : Ar. Manoj Patel, Purna, Aishwarya, Urvesh, Darshan
Photograph courtesy: Sudhir Parmar
Website: http://www.manojpateldesignstudio.com/
Facebook: https://www.facebook.com/manojpatel2015
Instagram: https://www.instagram.com/manojpateldesignstudio/