Insulating your newly built home is as important as choosing the right flooring for your home. Insulating a new home or improvising the comfort level and energy efficiency of an existing home is a decision that will have a long-lasting benefit. According to EPA (Environmental Protection Agency) nearly half of the energy utilized in a house is spent during cooling and heating.
Professional Insulation
It is very much important in knowing the facts while selecting the product which is going to be used for insulating your home or building. Alexandria gene spray foam insulation has more than 30 years of experience in insulating newly constructed homes and also refurbishing the older ones. In recent times, we have been reached out by newly built house owners that have severe insulation problems. These problems will not have risen if the house has been built with proper insulation in prior. Though SPF is more often associated with energy-saving characteristics, there are some other benefits too. By understanding the benefits of Spray Foam Insulation one can decide why SPF products are an excellent insulation choice for your building.Place in the article(bolded text should be added): With the costs of cooling and heating rising, there is much concern in using energy efficiently among building owners, especially when it comes to metal building insulation.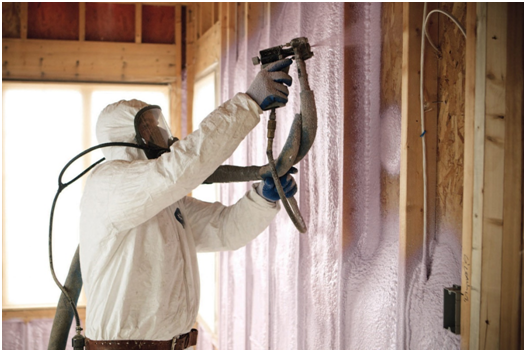 &nbsp
An Energy-Efficient Solution
Your home can be made more energy efficient only by maintaining optimal heating, ventilation, and air conditioning (HVAC) system. With the costs of cooling and heating rising, there is much concern in using energy efficiently among building owners. Many of us would know to switch off the lights to conserve energy but fail to insulate our homes to save energy even more efficiently.Notably, air leaks are the main reason for wastage of energy which accounts for nearly 40% of the energy used during cooling and heating a single home. With spray foam, this wastage can be greatly reduced.
Single-Step Spray
Spray polyurethane foam (SPF) is a high-quality spray-applied plastic, which is versatile that forms continuous insulation and barrier on walls, ceilings, and corners sealing the air. It is a multi-purpose product known for its resistance in heat transfer, and it offers a real-time solution in reducing unnecessary air infiltration and additionally acting as a sound barrier. Studies have shown that using SPF can reduce any air leakage by 3-5 times, almost getting rid of energy losses due to air leakage. Hence, it plays a vital and valuable role in helping to meet energy efficiency goals.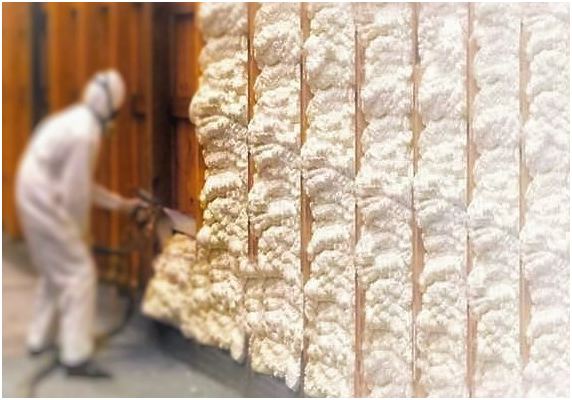 Spray Foam Insulation Benefits
Energy consumption is reduced by helping in the prevention of cold and hot air infiltration which could lessen your energy bills.
When used in a suitably designed HVAC system, it prevents from moisture and allergens entering the building which in turn alleviates the condensation, mold or mildew growth.
SPF helps in minimizing the noise that enters through the air by preventing the sound waves from passing through the gaps or cracks present in the building surfaces.
Offer creativity in designing both the interiors and exteriors of the house and flexible in fitting any hard-to-reach places or complicated structures, such as domed ceilings.
Provide additional reinforcement to the building structures making it an excellent choice in cases of higher risk of flooding or excessive winds.

&nbsp