Design inspiration for the residence revolves around the client's lifestyle and still evokes a sense of native Kerala's vernacular architecture.
Inspired by Vernacular Architecture with Modern Design Sensibilities | Farsa Buildesign
Visit: Farsa Buildesign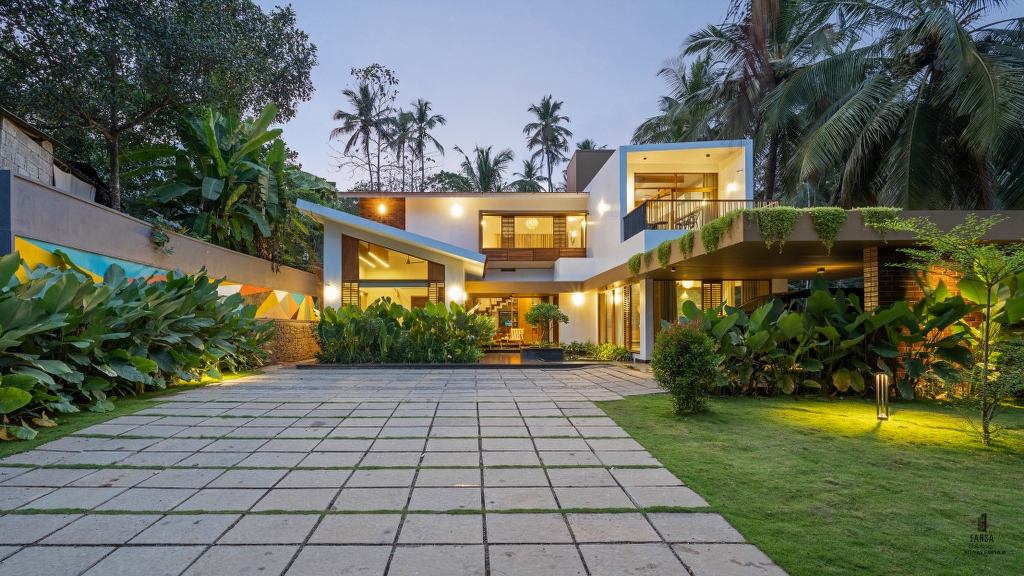 Residence has a total built up area of 3100 sqft. Material palette for the house comprises Exposed paint finish, brick, and clay tiles, buffed Kadappa flagstones, Kottah stones, Laporte, Nilambur teak, Burma Teak and polished metal sheets. Nilambur teak is used throughout the project in various forms as furniture, Window frames because of its abundant availability in the locality.The quality of light is carefully modulated in the interiors as per the functional and psychological needs of each area. 

&nbsp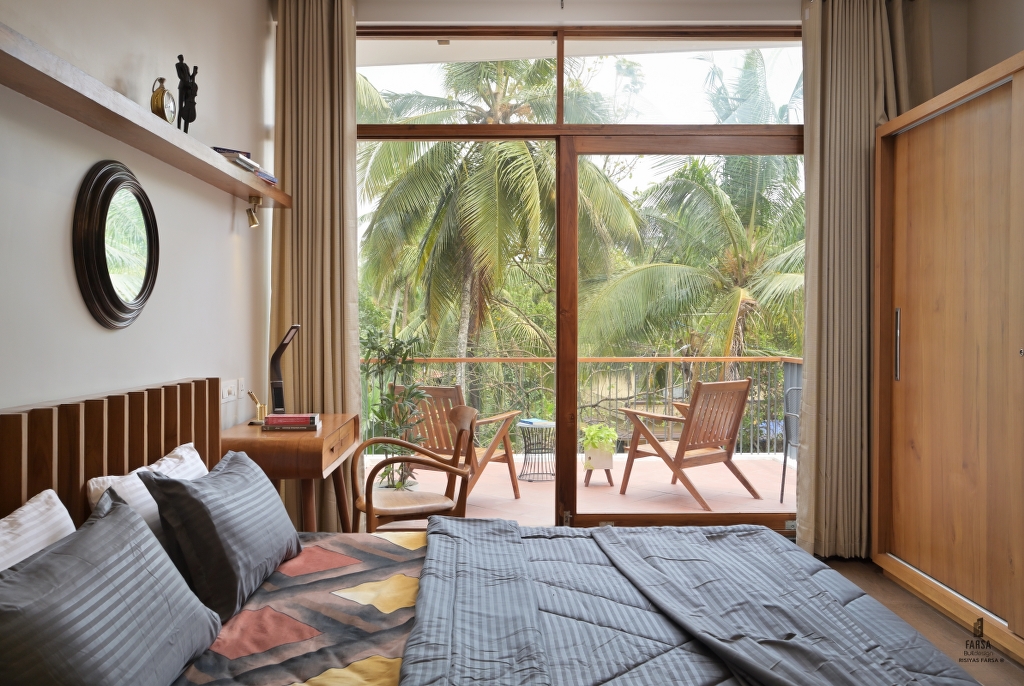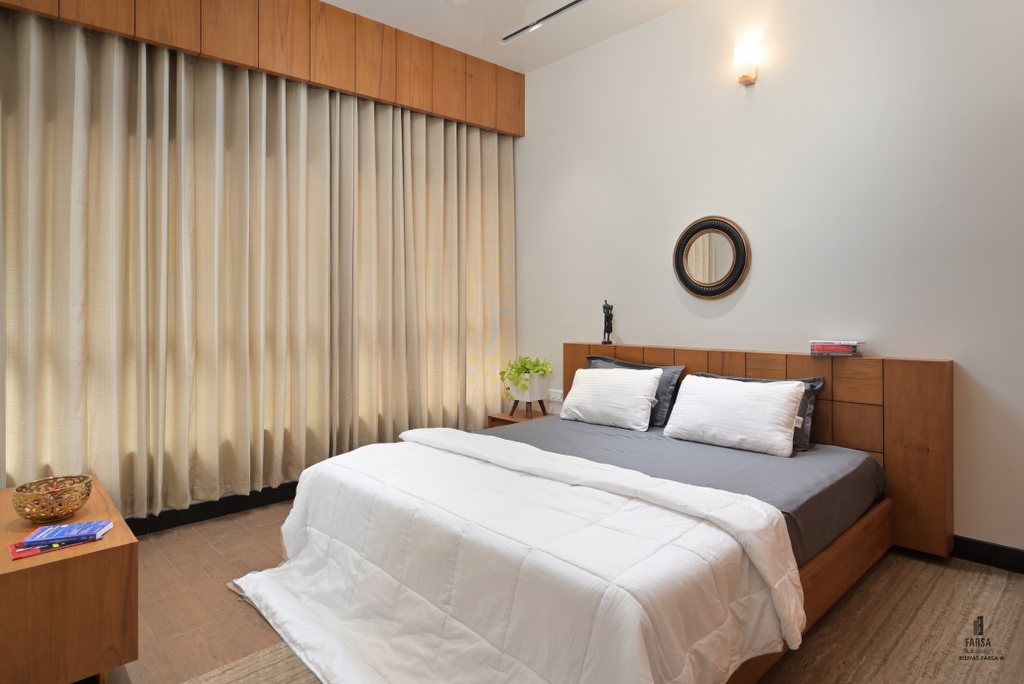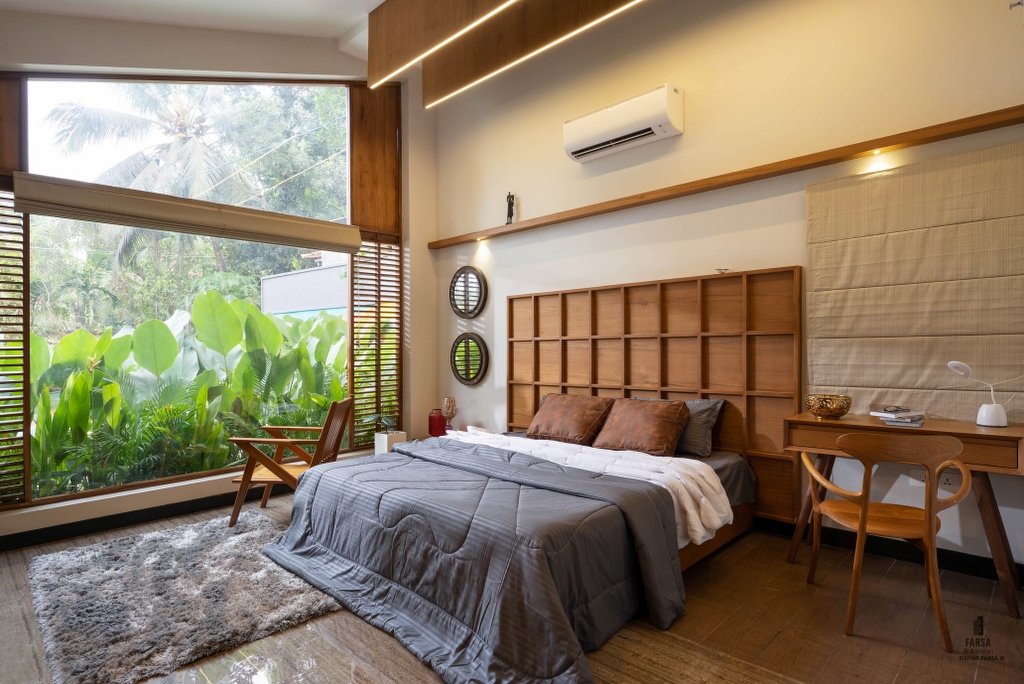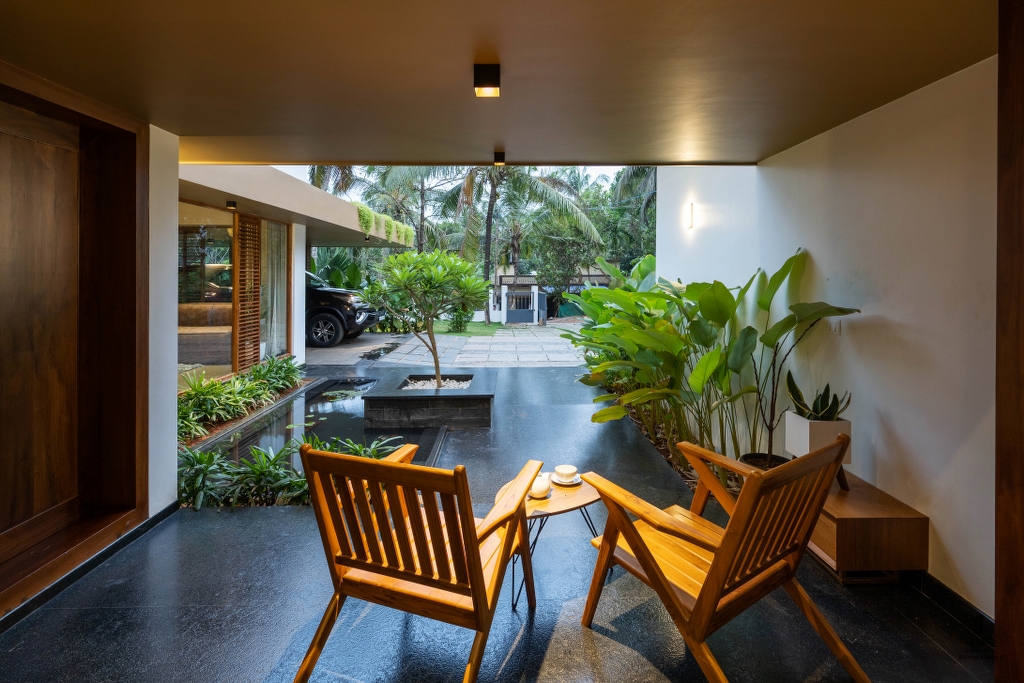 The spaces are planned keeping in mind the time of use and the optimal requirement of light. Interiors are deliberately devoid of decor, but becomes a canvas for the ever changing play of natural light, which is more experiential than visual.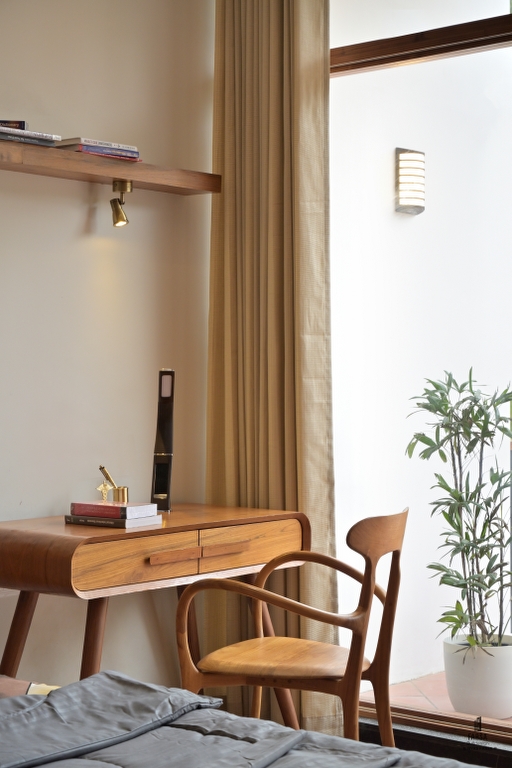 Majority of the furniture and wall hangs are customized to give the residence its unique interiors.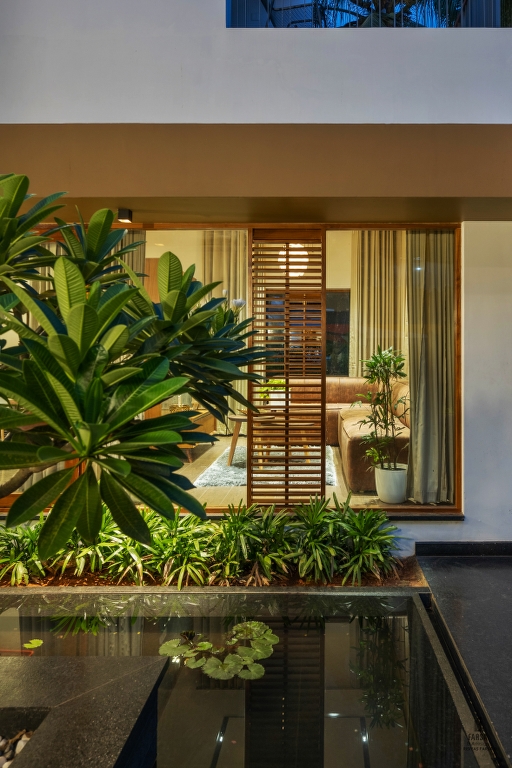 Fact File
Designed By: Farsa Buildesign
Typology: Residence Architecture & Design
Project Name: Raoof Residence
Location: Kerala
Built 2021
Plot Are: 7500 sq.ft.
Built-Up: 3100 sq.ft.
Project Cost Appx: 3000/sq.ft.
Principal Architect: Risiyas Farsa
Products and Materials: Tiles: ABC Homes | Lighting: Light Point | Paint: Asian Paints | Sanitary ware & bath fittings: Jaquar | Furniture: Elite Furniture | Carpet & Rugs: Home Center | Plywood: Greenlam | Wooden Flooring: Kajaria | Marble: Classic Marble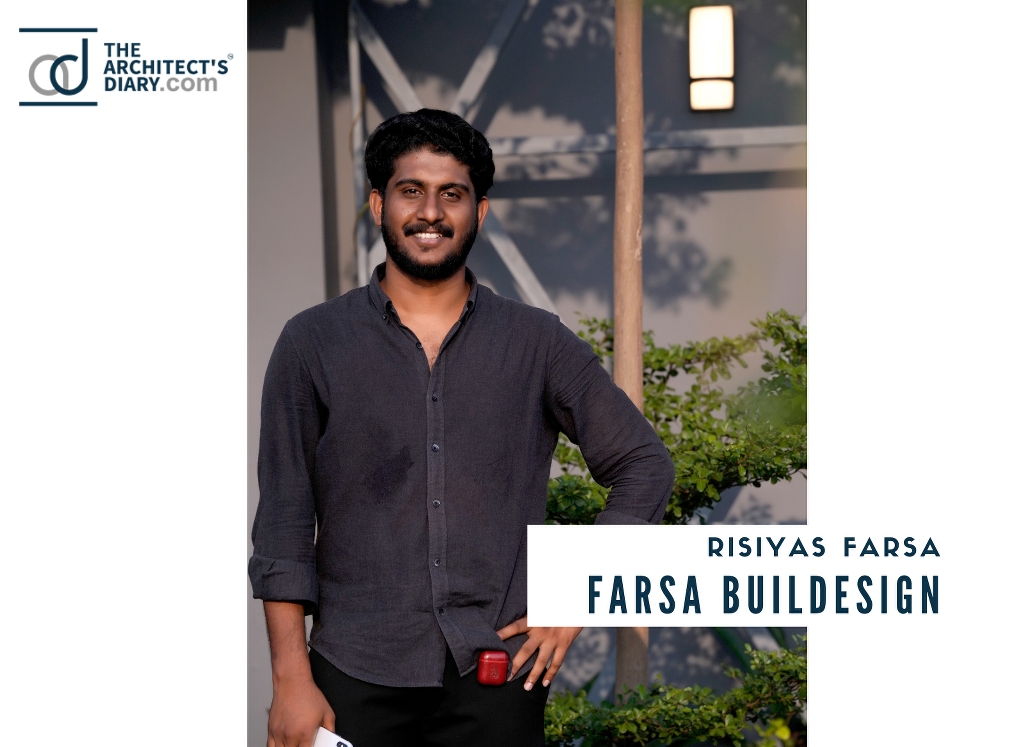 Firm's Website Link: Farsa Buildesign
Firm's Facebook Link: Farsa Buildesign
Firm's Instagram Link: Farsa Buildesign
For Similar Projects >> Strategic Shift from Urban Living to Slow Living with Vernacular Architecture of Gir Vihar