&nbsp
'Infrastructure is the key element for laying the foundation of a developed country,' Shri Mansukh L. Mandaviya, Hon'ble Minister of State for Road Transport & Highways, Shipping and Chemical & Fertilizer
6th Edition of TheEconomic Times Infra Focus Summit highlighted key implementations and projects for a futuristic approach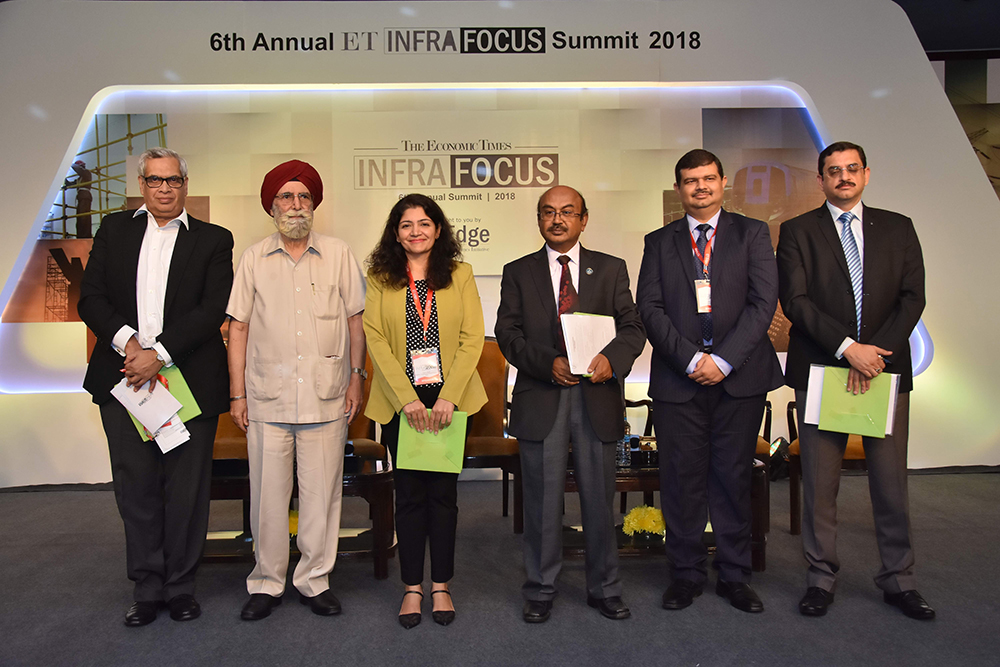 New Delhi, September: As we continue to transition towards futuristic and resilient infrastructure, the 6th edition of The Economic Times Infra Focus Summit 2018 bought some of the finest minds of infrastructure, rail and roadways together and explored concerns affecting infrastructure in India, recent key proposals taken by the government and what the future holds in terms of Infrastructure Investments.
Distinguished speakers from across cities and departments shared their valuable views at the event, starting from MNCs, airport authorities, law firms, DMRC, railway and infrastructure development companies.
Present as Chief Guest at the summit was Shri Mansukh L. Mandaviya, Hon'ble Minister of State for Road Transport & Highways, Shipping and Chemical & Fertilizer, who spoke about the significance of infrastructure in laying the foundations of an urbanized country."Infrastructure is the key element or you can say one of the strongest pillars for laying the foundation of a developed country. Summits like 'ET Infra Focus' give a platform to industries to come forward and share their views, developments and innovations with respect to the current scenario. India has all the potential to become a developed nation, but it cannot happen only by political support; it needs a collaborated effort from all the sectors. A road map for any project is important but the execution of the same is imperative."
Touching upon the value of skill development and Sagarmala project,Mr. Kailash Kumar Aggarwal, Joint Secretary, Ministry of Shipping said,"India with its GDP growth rate of 7-8% has huge potential to develop the Ports.In 2016, we launched the Sagarmala project which in turn gave opportunities to create infrastructure and development of skilled manpower. Since the time of start of the Sagarmala programme, the turnover time of the ports have been reduced 25% from 87 hrs in 2015-16 to 64 hours in 2017-18. Initiatives like direct port delivery, direct port entry, elimination of manual forms are being taken to ease out the whole process. By 2020, we plan to train 70,000 people as far as skill development is concerned. Green energy projects are also in the pipeline."
Taking in account the Bharatmala Project, Nagendra Nath Sinha, Managing Director, NHIDCL said "There is an utmost need to bring down the cost of logistics from 18% to 6% and this is only possible if we have well-connected roads. 24 Integrated check posts (ICPs) are identified and transit through Bangladesh to improve North East connectivity. Integrating Bangladesh– Bhutan – Nepal, and Myanmar – Thailandcorridors will make the North East hub of East Asia. National corridors will cater to key production and 24 logistics parks identified consumption centers accounting for 45% of India's road freight."
Emphasizing on the fact that waterways are a less polluting mode of transport in terms of air, water and noise pollution, Mr. Pravir Pandey, Chairman, Inland Waterways Authority of India, said, "We are aiming to widen the transportation to provide more options for people to decide, which mode of transport they want to use as far as logistics are concerned. The Inland Waterways Authority of India was formed in 1986 and till 2018, only 3000 crores were invested as compared to other sectors. When it comes to waterways, we are trying tointervenescientifically and with the latest engineering technology. Perhaps there are chances to rejuvenate the water bodies, and we have the best of talents who are working on that. Our objective is to develop 1390 KM navigable stretch with 2.2m to 3m LAD & 45m bottom width. We have the backup for Technical & Financial assistance from World Bank with project cost around Rs. 5,369 Cr."
While on the other hand, Mr.R.L. Mopalwar, Vice Chairman and Managing Director, Maharashtra State Road Development Corporation explained how the new additions in Mumbai, the 'sea-links' turned out to be a constructive step to ease out the whole traffic congestion scenario for approx. 24 million people.He also shared details about their new project, 'Versova-Bandra sea link' which is proposed to be 17.7 km long and other projects which are in the pipeline.
Shri. Yudhvir Singh Malik, Secretary, Ministry of Road Transport and Highways spoke on the need for accountability and preparation. He expressed the need for ground preparedness and having a holistic approach, as roads leads to development. It is important to have an understanding between the contractors and the concerned officials without which one cannot flourish.
Mr. Naveen Jindal, Chairman, Jindal steel and Power Limited, spoke about how it is tough to be a private sector company in India. Among other things, he spoke about the integrated project value that is there for delivery of India's infrastructure targets and how planning is vital to make them a success in India.
The summit also focused on two revealing and educative case studies that laid weight on strengthening regional transport connectivity in southern Asia and the most expensive project that is the Chenab River Bridge Project.
Commenting on the summit, Deepak Lamba, President, Times Strategic Solutions, stated, "The rapid pace of infrastructural development is an unstoppable global phenomenon. Given that India is the world's fastest-growing major economy and the forerunner of global economic growth, it is vital that key stakeholders across the nation work together to create sustainable solutions that allow us to carry intelligent, efficient infrastructure that allow and empower all to build the India of tomorrow. The Economic Times Infra Focus is a catalyst of the change we are looking to bring about, and we are very pleased to be back with another edition of this power-packed Summit that lays out the path of future growth for us all."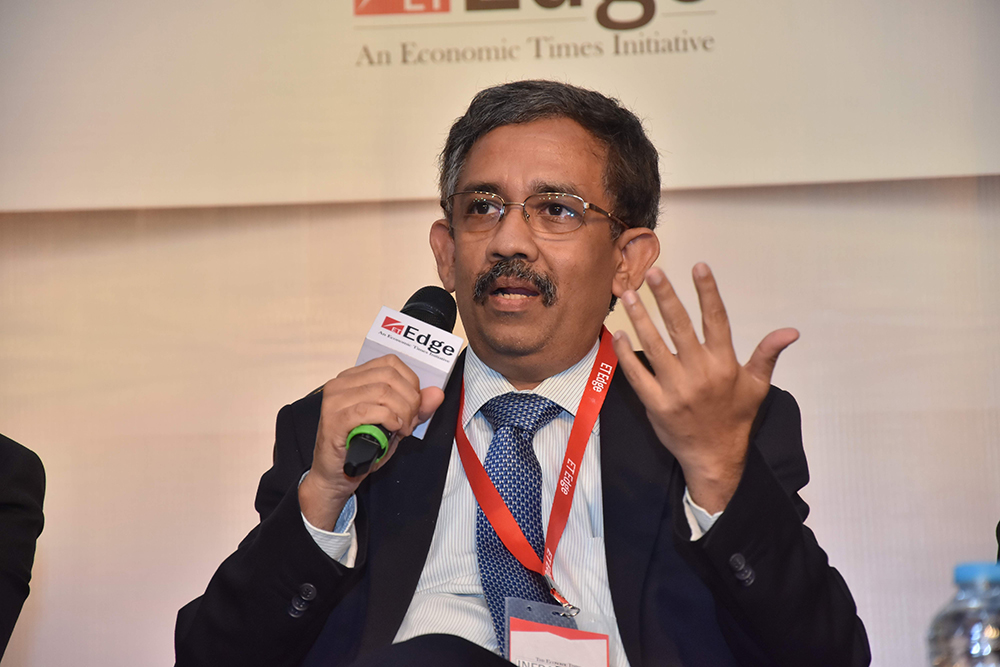 The Infra Focus Summit proved to be a successful platform for change-makers to come together and exchange ideas on how to turn India from a developing nation to a developed one, with experts and industry leaders evaluating various threats, challenges and opportunities in the sector and charting out the path for future growth.
About ET Edge
Times Strategic Solutions Ltd., functional under the brand name ET Edge, is an Economic Times initiative founded to empower multiple industries and segments by sharing critical business knowledge through strategic conferences and summits. Encompassing the Indian business vista, ET Edge strives to bring together visionaries and key leaders on its knowledge platforms to create social and business ecology conducive to the positive changes required by the industry. The main aim of this initiative is to channel global business intelligence through summits and conferences in overarching lectures, hands-on workshops, panels, roundtables and case studies.