The face of the house was indian Design to reflect the material palette of our gods own country ,a classic combination Nestled away in the temple town of Thrissur is this house of 2000 sqft, which includes 3 & ½ bedrooms , Living & kitchen. We were given the opportunity to renovate the exterior & interior of this space. Client requirement was to have a space that embraces our culture and still be modern in its many faces.
Indian Design Aesthetics with Earthy Palette | Fx3Designs
Visit: Fx3Designs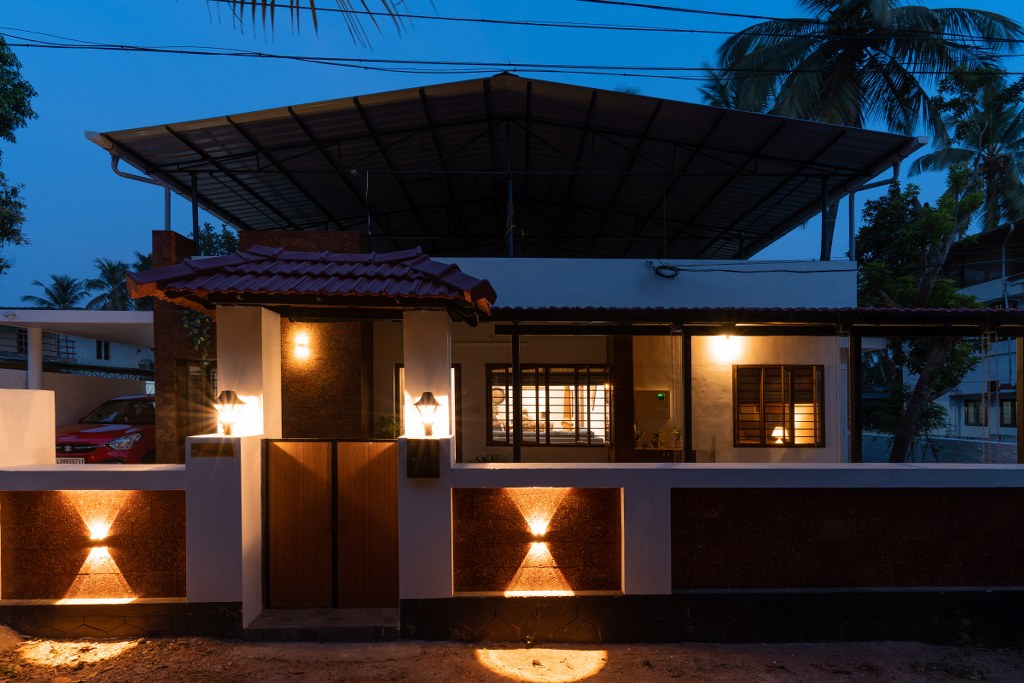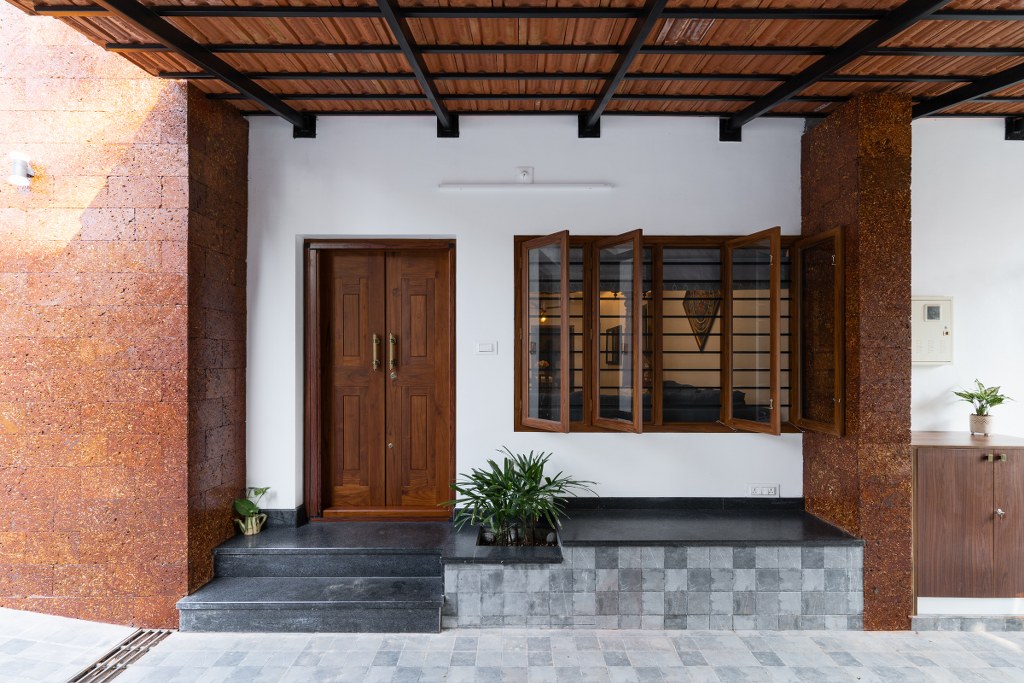 As you enter the living room , the earthy feel of brick & wood can be experienced. Two traditional pillars are the highlight to this space & acts as a transitional zone between Living & Dining. We have manged to open up both living and kitchen to maximize light flow to every nook and corner of the house.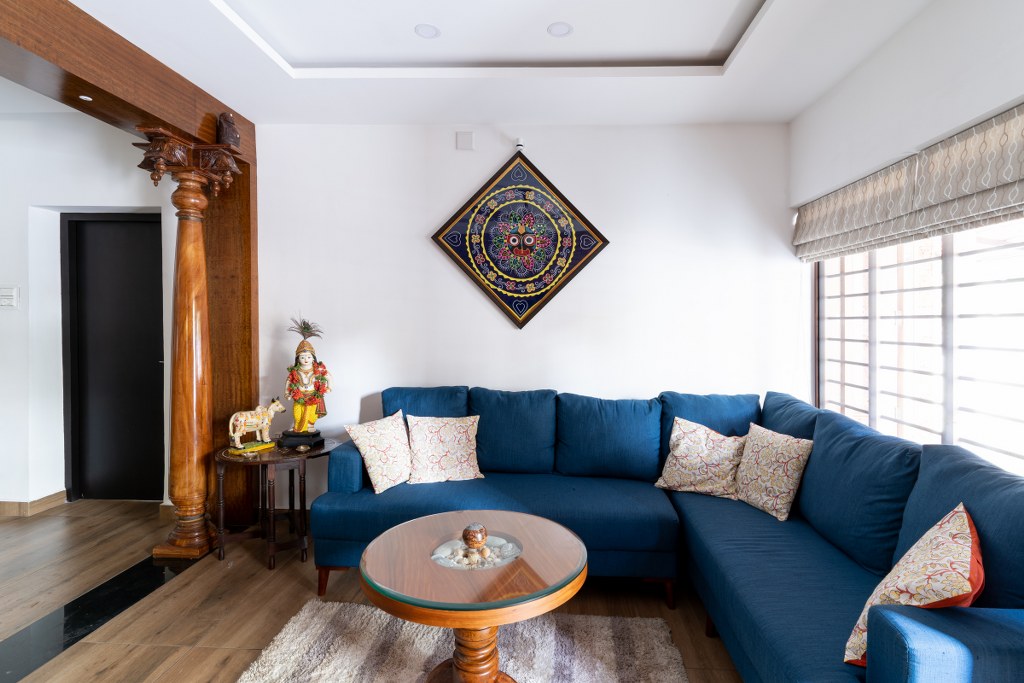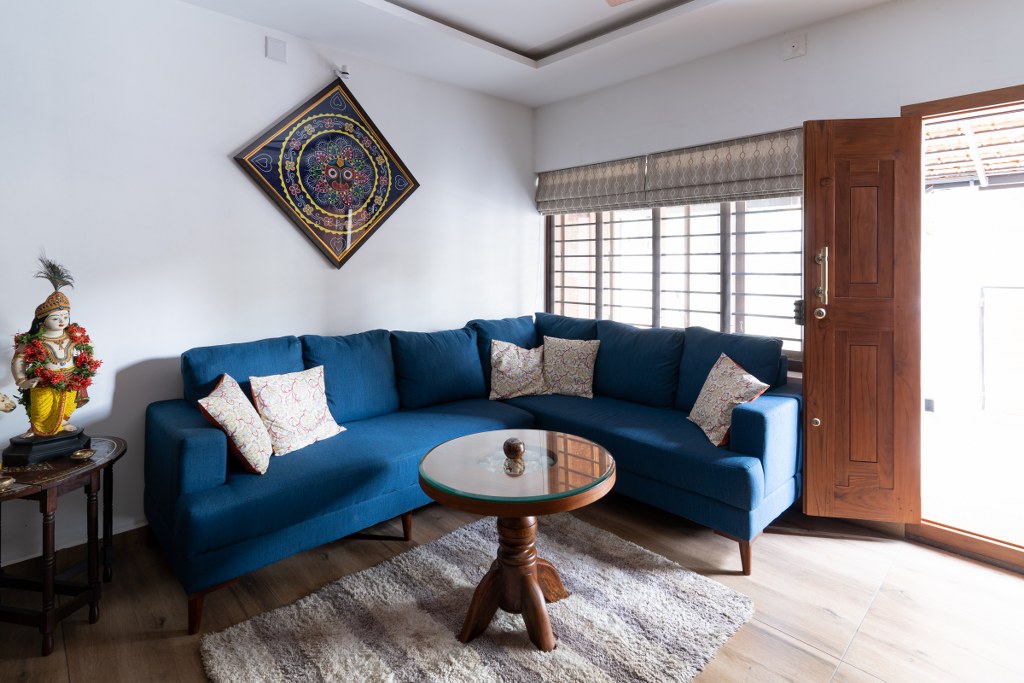 Pooja room also acts as a study and library. And has been planned in such a way that all furniture have been tucked away against the wall to make the room more spacious which would also be perfect to host prayers, bhajans etc.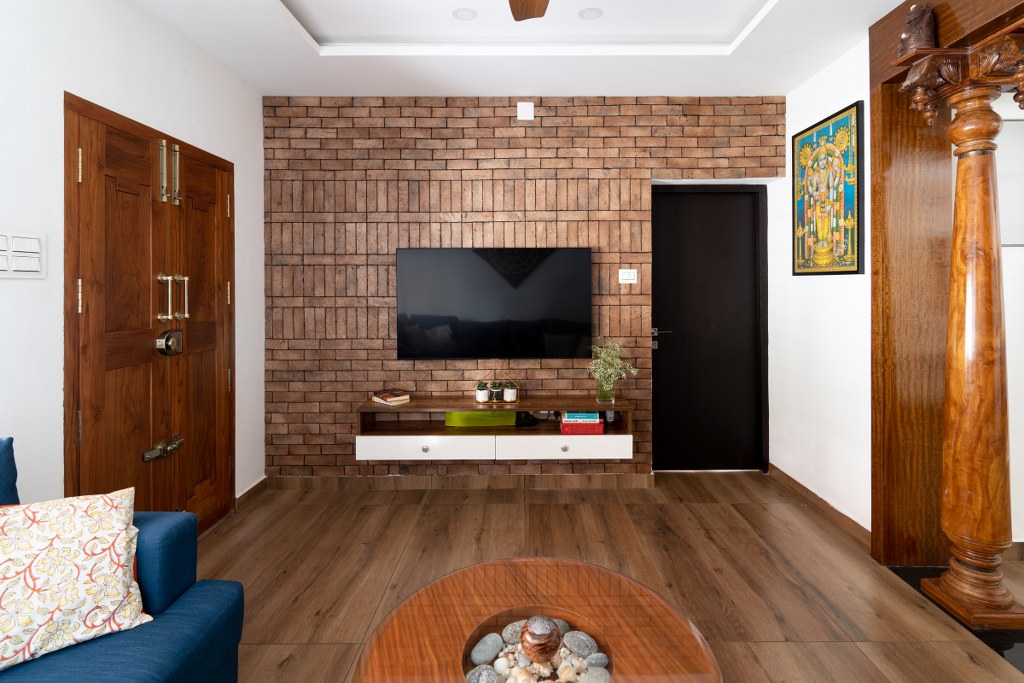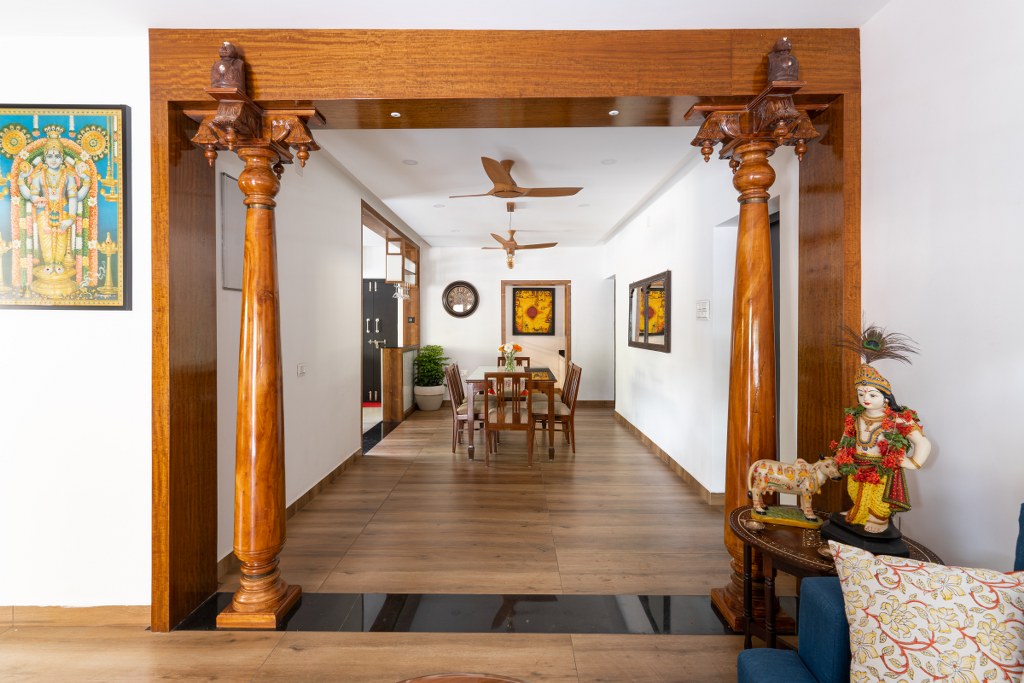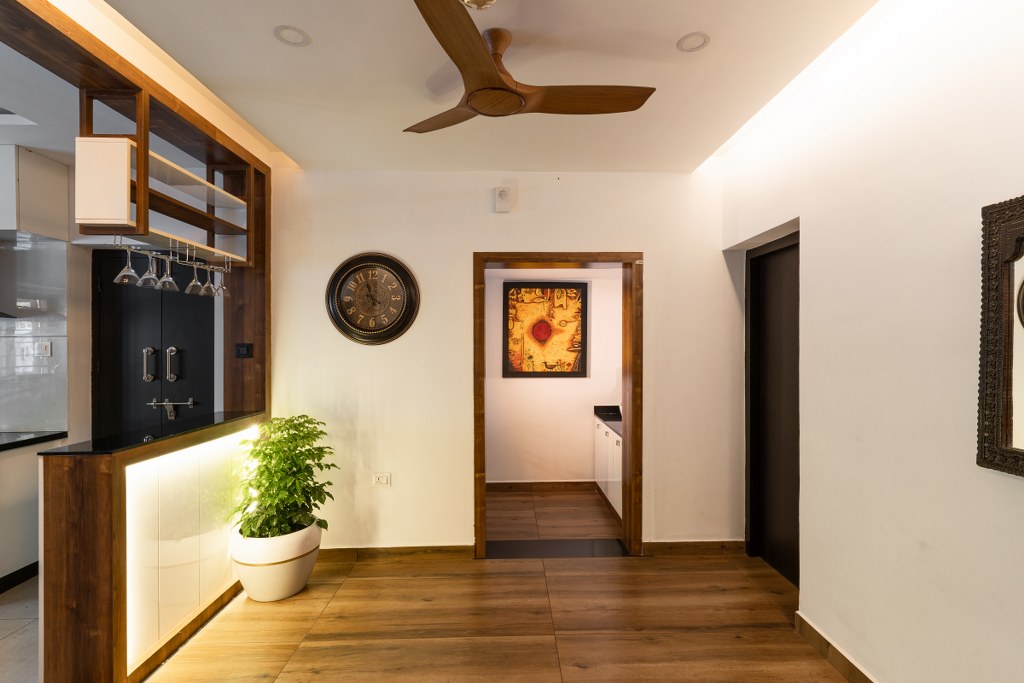 Open kitchen boasts a palette of wood and white colours which leads to a light and airy designs. Gola profile has been used in the kitchen to have a very contemporary feel to the space.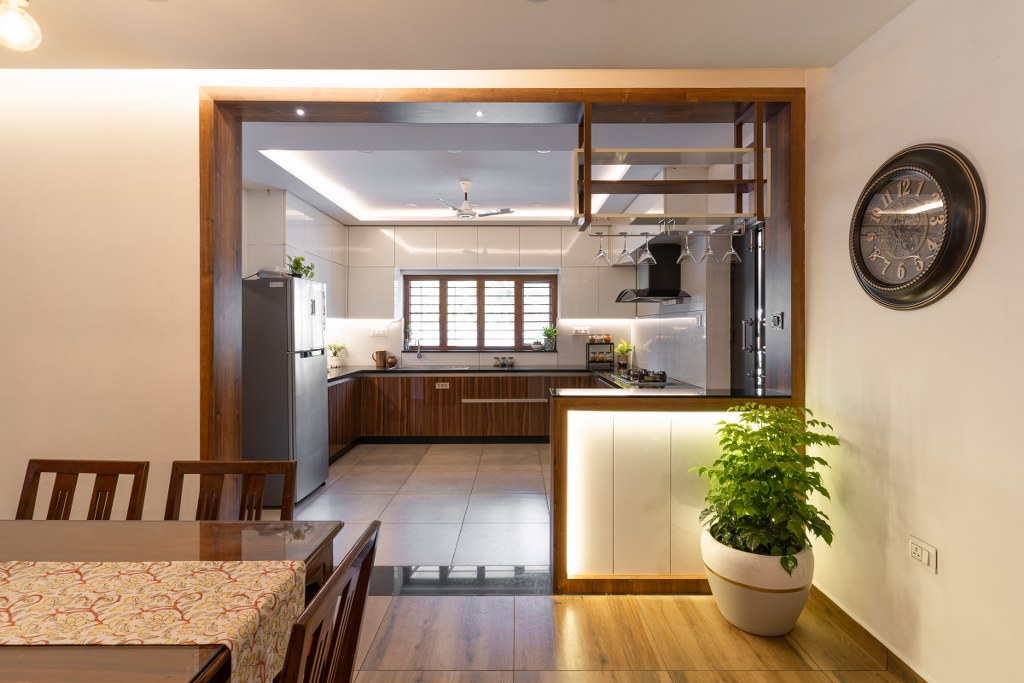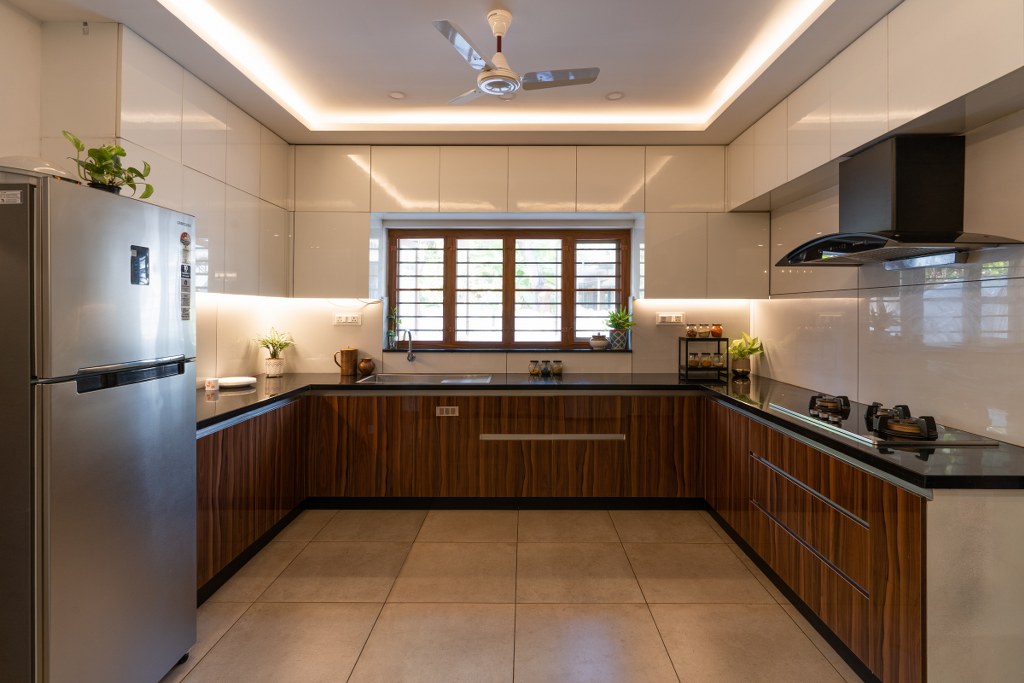 Bedrooms are designed to have bare minimum customisations as the client had particularly insisted on it feelling homely , light & breezy and nothing like the hotel suite feels. We have added sandwiched fabric as the wardrobe shutters to make the space more interesting . other two bedrooms, we have played with different colours & patterns of the soft furnishing which brings life to these spaces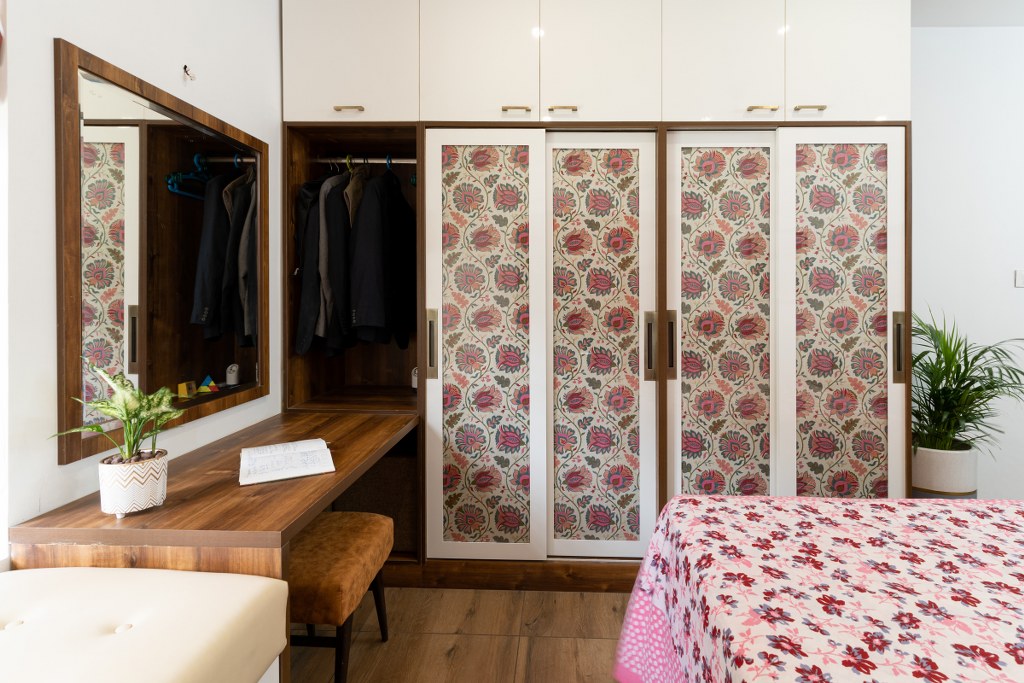 Bathrooms have been designed to have a warm and earthy feeling with different patterned tiles. Masterbath has been completed in a monotone palette.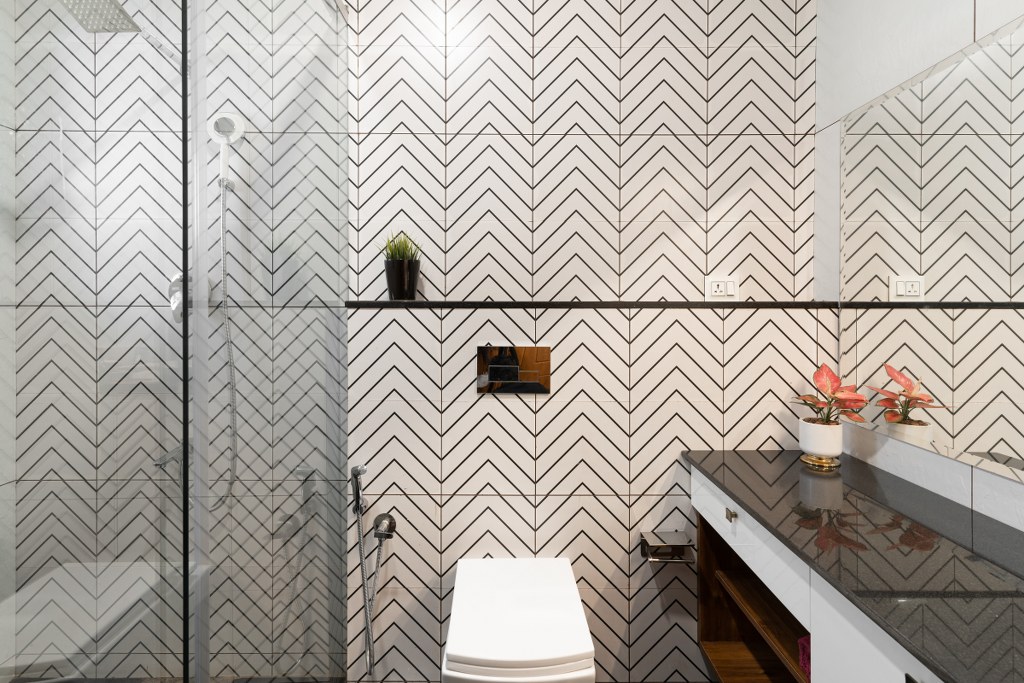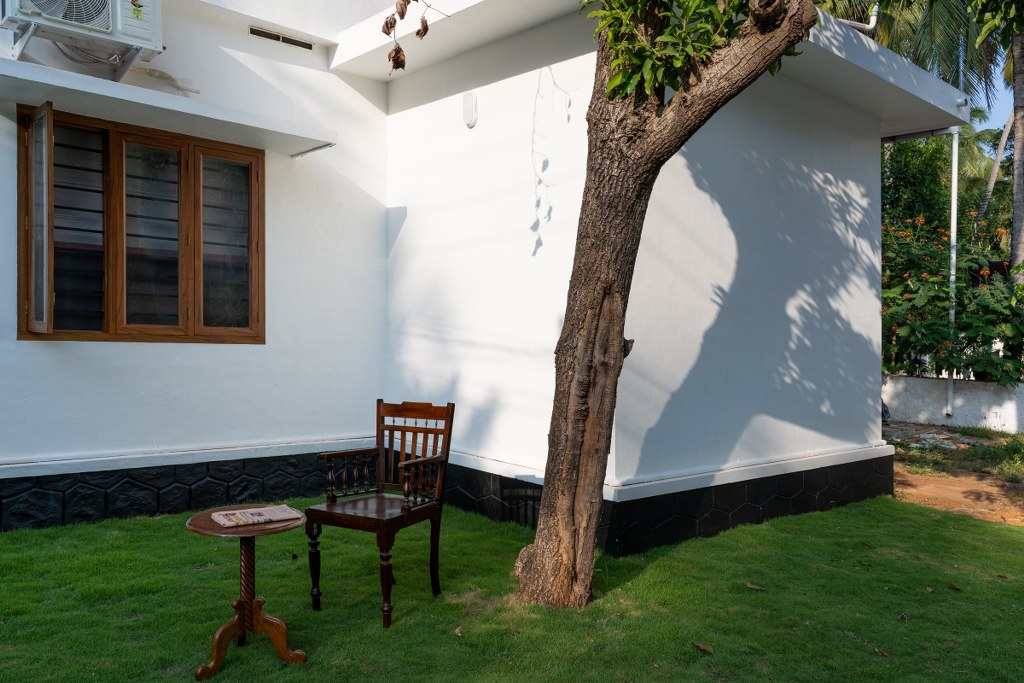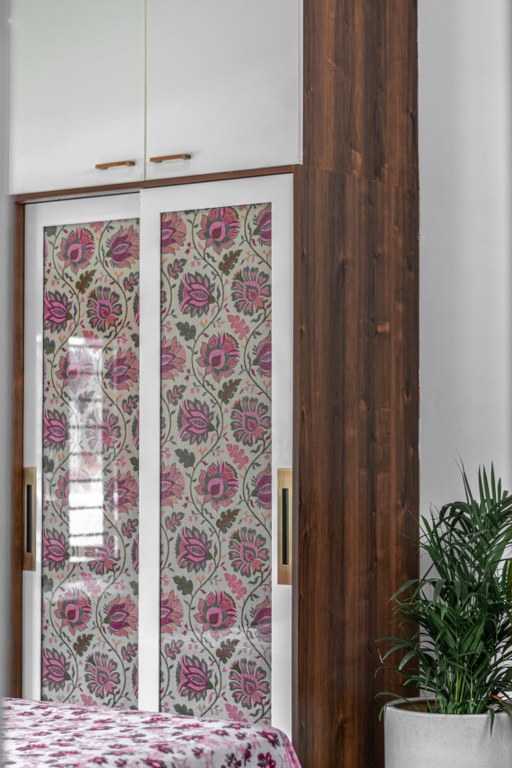 Fact File
Designed by: Fx3Designs
Project Type : Residence Interior Design
Project Name : Krishna Vihar
Location : Thrissur, Kerela
Year Built : 2021
Duration of project : 6 Months
Project Size: 1800 sq.ft
Project Cost Appx : 45 Lac
Principal Architect: Archana Menon & Sajeev Kumar
Photograph Courtesy: Marc. Frames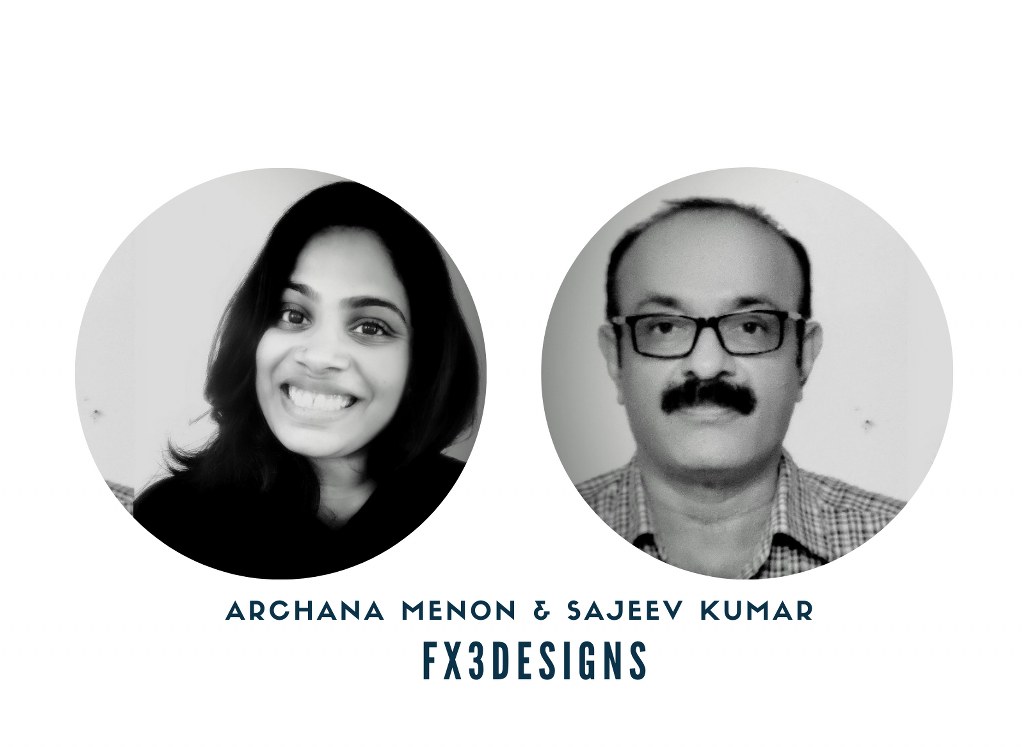 Firm's Instagram Link: Fx3Designs
For Similar Projects>>Exhibiting Finesse of Modern Architecture with Indian Design Elements