Whether you want to profit from a single residential unit or plan to start a business off of multiple rental properties, it's easier said than done in most cases.
While putting a property on rent seems easy, it requires proper planning and execution to give you the most value for money. Otherwise, you can run into problems such as delayed revenue, decreased income, or mismanaged execution. 
But when you take care of a few aspects, you are able to ensure that you are able to make the most out of your rental properties. To help you through the process, here are 5 ways to earn a proper living with rental real estate.
1. Gauge the Value of Your Rental Property

&nbsp
Whether you are buying your first rental property in the form of a condo or a duplex, it's important to gauge its revenue-generation capacity. This not only makes sure that you are managing your expectations, but also ensures that you can make critical improvements to your property in order to increase your income.
By doing a quick market survey, comparing related properties, and making quick inspections, you can easily fulfill this aspect. This prepares you to get the most value out of your investment and lets you reach the full potential of your property.
2. Check the Credit of Your Tenants
While renting your property to the first interested party may seem like a highly tempting choice, that is not advisable. Similar to how not everything that glitters is gold, not every person is an ideal tenant for your property.
That is where you need to look into measures such generating a tenant credit check. This makes sure that you are able to see the financial standing of potential tenants before renting your property to them. This helps you steer clear of renters whose finances are not ideal for meeting your regular rent payments.
3. Know How to Market Your Property
In addition to improving the condition of your property and ensuring the financial strength of potential tenants, you should also make it a point to market your property the right way. Hiring a real estate agent, producing a video brochure, and distributing flyers can all work in this regard.
In these marketing activities, you should also mention all the value added features of your property. From the actions you took for preparing your property for tenants to the enhancements you have installed for their comfort, everything can make a difference to potential renters looking for a home.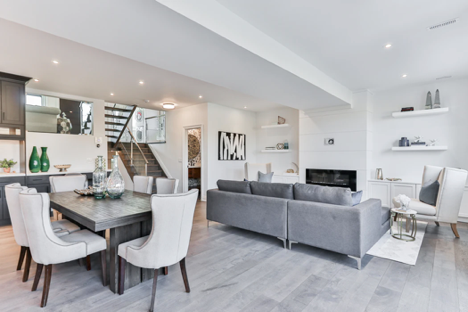 4. Consider Alternative Outreach
Thanks to the varying needs that are associated with rental properties, you have the flexibility to benefit from them in various ways. For instance, if you are not bothered by an irregularity in income but want to turn up massive profits, looking into a vacation rental might be the way to go.
This gives you the option to put up these properties on platforms such as Airbnb and Vrbo. While this takes away the comfort of monthly rent, it lets you charge a higher amount on a per day basis. If you have advanced fixtures such as a rainfall shower set, this can take your revenue to the next level.
5. Hire a Property Manager
While making certain improvements to your property such as buying a luxury couch can turn up its rental value, you also need to make sure that you can maintain that aesthetic for a long time. This calls for a lot of time from your end, and also requires you be vigilant in terms of repairs and maintenance.
If you don't have the time or simply don't want to take the burden of managing your property 24/7, you can hire a property manager to take care of these tasks. This ensures that you are able to take care of your tenants without having to dedicate all your time to one building.
By keeping these points in mind, you can earn a living from rental properties without stretching yourself thin. Whether you want to focus on a single property or expand your empire into multiple units, these suggestions can help you every step of the way.