&nbsp
House Plan Ideas for Narrow Lots
When it comes to designing a home for a narrow lot, you don't have to compromise on space or style. With the right architect or house plan, you can achieve a creative use of space that is aesthetic and energy efficient. Recently, Distinctive House Plans showcased these five unique examples on their blog—a miniscule sampling of the wide array of house plans you can purchase on their site.
Homeowners looking to build on lots in city and suburban areas often find that land is limited and pricey. Thus, architects were challenged to come up with a solution: narrow lot home designs that offer the same living space and amenities as those built on spacious lots.
Below you'll find 5 unique examples of these designs to whet your appetite and show you just how dynamic these architectural designs can be!
A Taste of Tuscany
Don't let first impressions fool you. While this beautiful Tuscan-inspired home may look small at first glance, it is anything but! Listed under house plan ID 735028, this design includes 3 bedrooms, 3 bathrooms, a 2 car garage, and 2,665 square feet of living area for owners to enjoy.
Just the exterior itself boasts of beauty that would look right at home in Florida or California. Earthy tones coat a stucco exterior complimented by aesthetic archways. It doesn't take much to envision this house plan coupled with a beach view.
It's interior design also includes phenomenal amenities, including an optional pool bath and summer kitchen designs. Drawn with an open floor plan, it truly feels like a slice of paradise.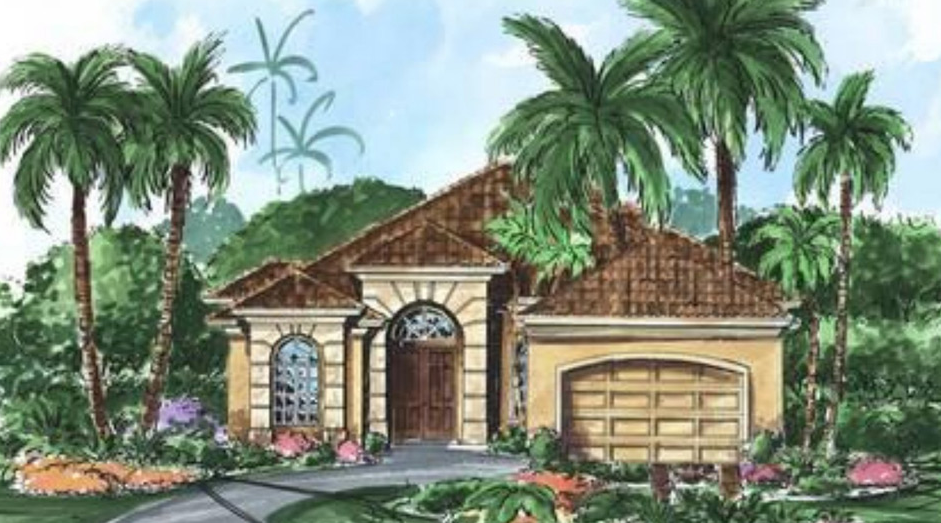 A Multi-Family Narrow Solution
Looking for a multi-family home solution that doesn't feel cramped? Labeled under house plan number 159328 on Distinctive House Plans' website, this beautiful European style design rises 3 stories and includes 2 bedrooms, 1 bathroom, and 2,982 square feet of liveable area. Talk about space!
This narrow lot multi-family house plan boasts of charm with its elegant windows, gray stone exterior, and a tall, arched entryway that beckons you inside. Sloping top floor ceilings provides an open environment where residents can feel at ease, while a balcony offers fresh air and the opportunity to capture the perfect view.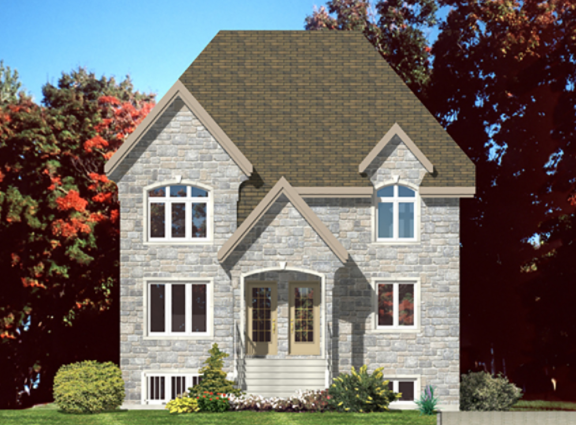 As we mentioned before, space is a commodity in densely populated areas, making multi-family living options quite popular among renters and homebuyers alike. Whether you're looking to invest in real estate or find your home-sweet-home, this house plan style may be perfect for you.
A Bungalow for Even the Most Difficult Landscape
Does your lot feature some difficult terrain? Impossibilities become possibilities with this adaptable home design. Listed under house plan number 823023, you'll quickly find that this layout is perfect for scenic lots. Whether it's a cityscape or the remote beauty of the mountains, you can capture a view that makes you feel at home through this bungalow's large and abundant windows.
But what about space? Fear not, there is plenty of it! Calculated at 2,912 square feet of living area, this 2-story house plan includes 4 bedrooms, 2 bathrooms, and 1 half-bathroom. Amenities include window seats, french doors, plenty of outdoor living space across the sundeck, verandah, and balcony, along with much more. Drawn with an open floor plan, you'll never feel cramped, even if your lot is small!
Tall, Narrow, and Classic
Capture the classic essence of a Craftsman style home on a narrow lot, and still enjoy plenty of space to relax—indoors and out! Built to rise 2-stories tall, this design can be found on Distinctive House Plans under plan ID 429004. Once built, it offers 2,758 square feet of living area for the entire family to enjoy, including 3 bedrooms and two-and-a-half bathrooms.
Whether you're looking for a rural home or to build a place for yourself in the suburbs, you'll find the charm of this narrow lot design is suited for either lifestyle. White plank siding, a porch, and a beautiful second-story balcony make it undeniably attractive. The interior includes walk-in closet space with plenty of room to store your favorite outfits or knick knacks. Plus, it's handicap accessible option makes it an excellent choice for elderly homeowners or those looking for a place that will last into their golden years.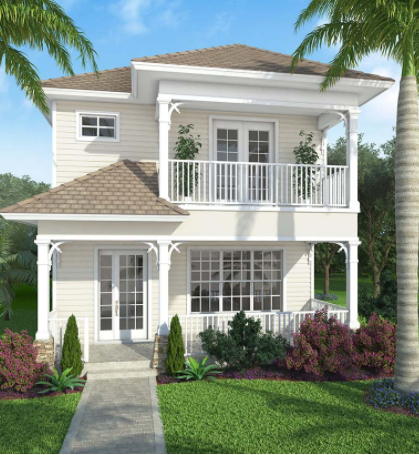 A Narrow Lot House Plan Fit for a King
Who doesn't want their very own castle? This stone and wrought-iron design capture all of our childhood fantasies into a modern narrow lot house plan that will make you feel like royalty. Capture the enchantment of the Scottish Highlands while indulging in its many unique features. Listed under house plan ID 136108, homeowners can enjoy the beauty of a built-in rose garden, catch a few rays on the sundeck, park their car in the motor court, or cool down inside the pool—complete with a waterfall!
This 2-story house plan is narrow but spacious with 4 bedrooms, 3 bathrooms, 1 half-bathroom, and moreover 2,966 square feet of living area.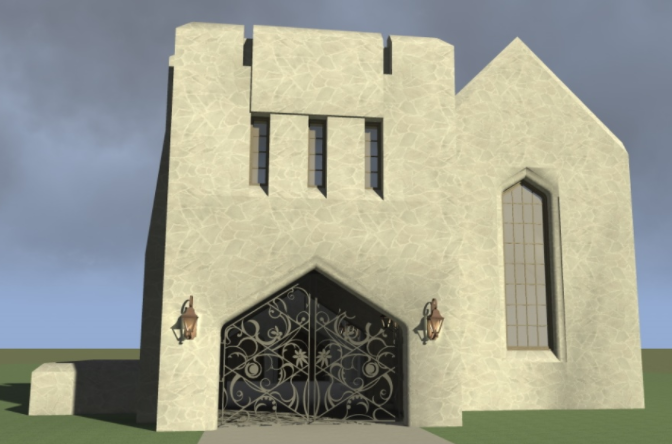 Planning a custom designed home can be incredibly challenging as there are many decisions to be made. Normally, people only know the house style, the house size, and some key finishes that they like. However, there are a lot of other things that people should know as they are deciding on their new home. As the architects from Truoba House Plans, we have listed 9 factors which people should consider during the planning stage of their new house. Some of these would be, room allocation on their land depending on sun path and most private land areas. Also, the ways to prevent garage polluted air from entering into the house. Efficient kitchen layout is also important as of the food preparation sequence. These and the number of other advice we have combined in this infographic.