House Extension | UA Lab (Urban Architectural Collaborative)
The residential project had very similar demands as any house extension project. The clients wanted larger spaces to meet the present and future requirements. Our first few experiences on the site was with the peacocks and peahens around us under the greens. All our site experiences guided us to develop a design without compromising on the existing open spaces available to the users.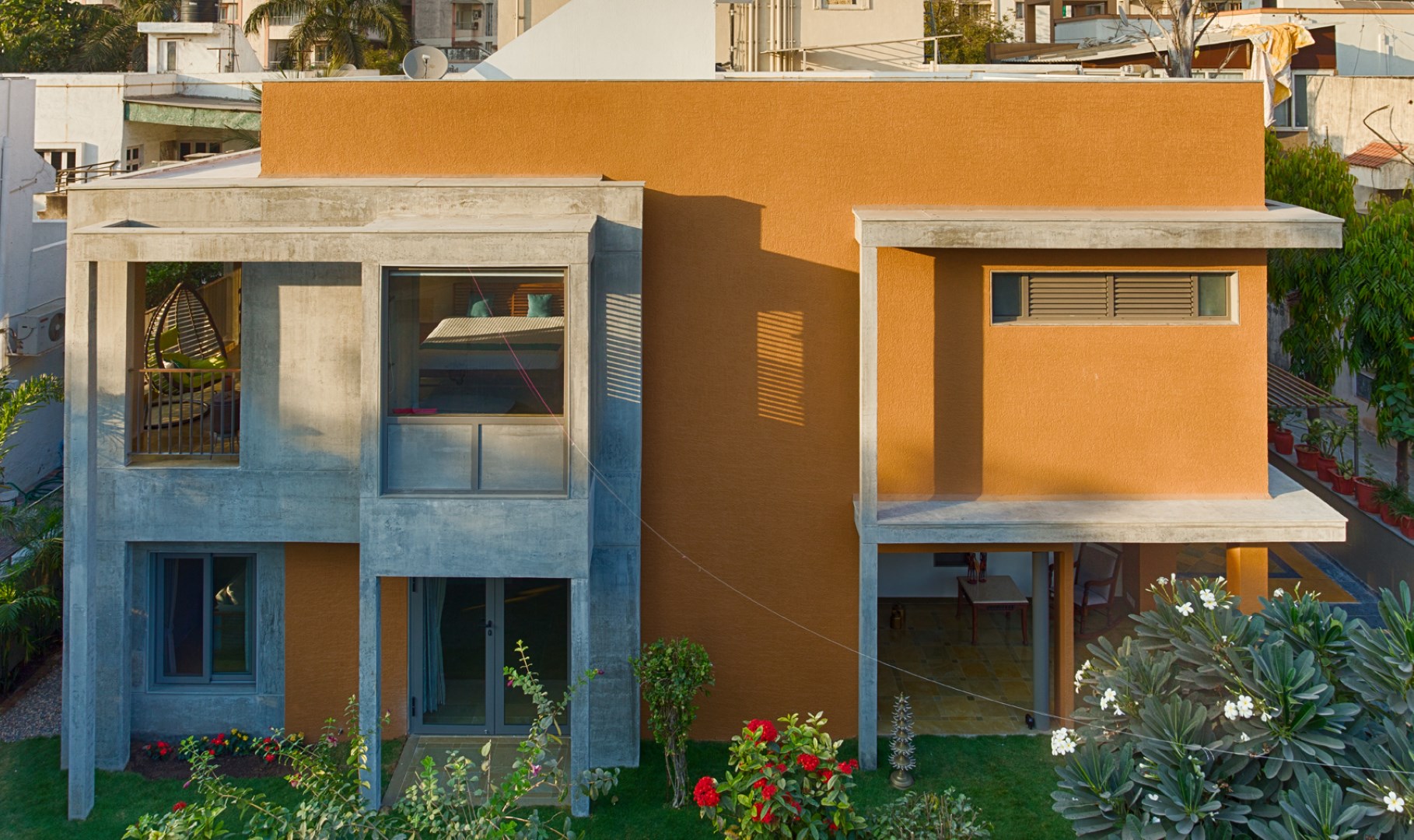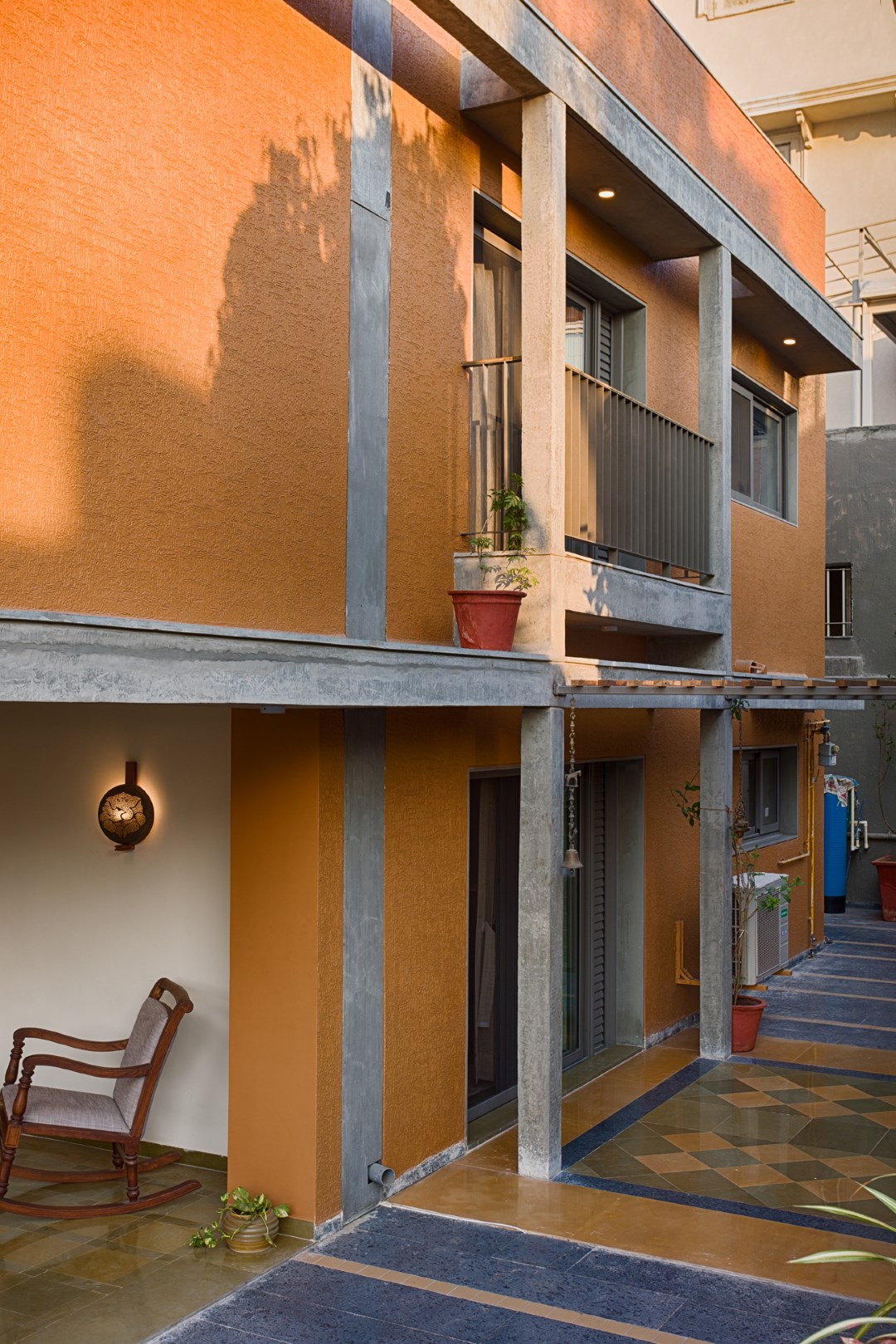 For the design process we focused on exploring the quality of spaciousness within the existing built up than creating larger spaces. We tried to open the inner spaces of the house towards the outer garden. This helped in establishing stronger relationships with the outside green and get in more light and air.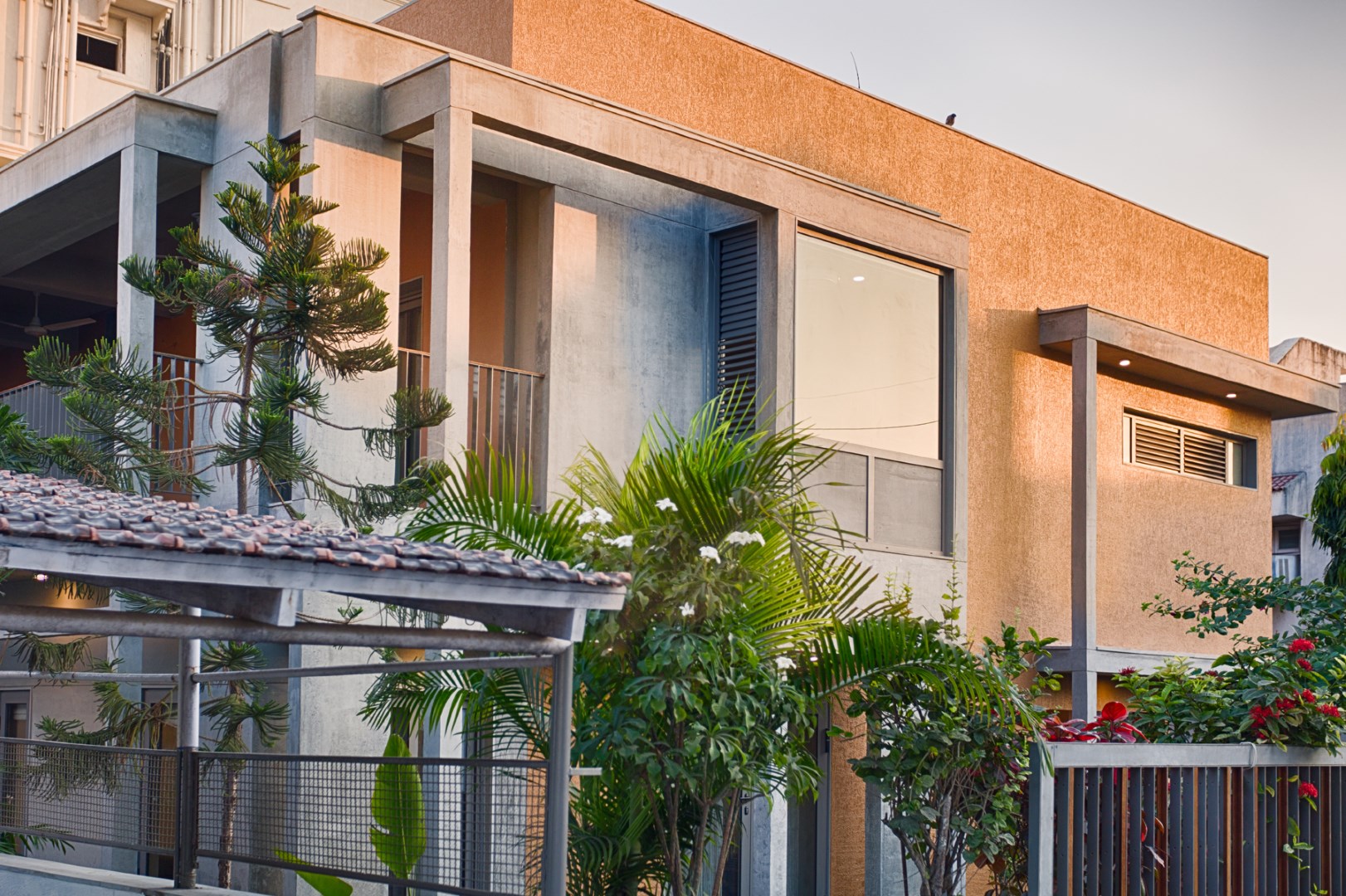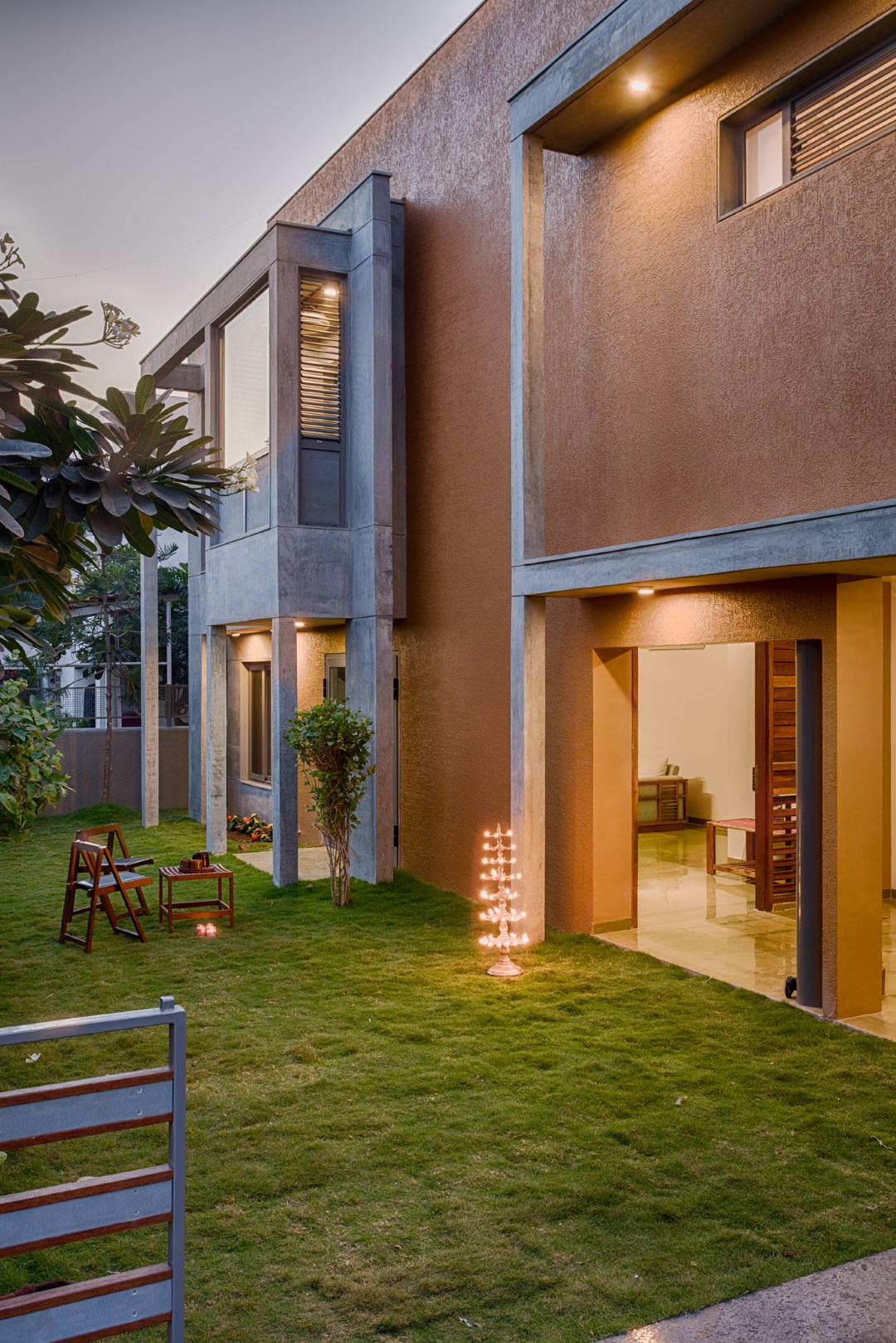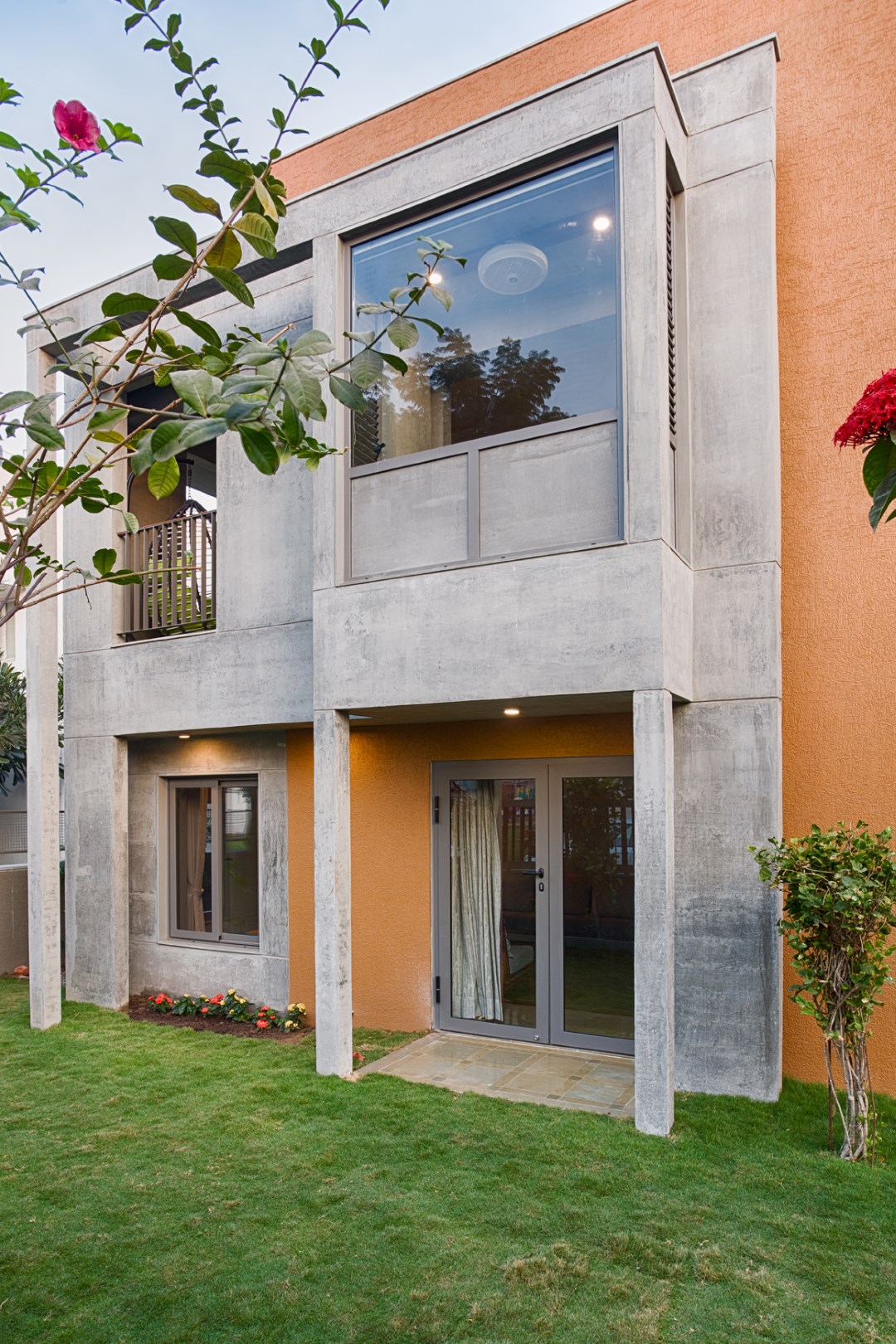 The old load bearing structure provided us with very less freedom to release the space. Using the design language of walls, columns and frames we tried to create envelopes around the main structure. Such that the enclosed space within, could be released in these envelopes.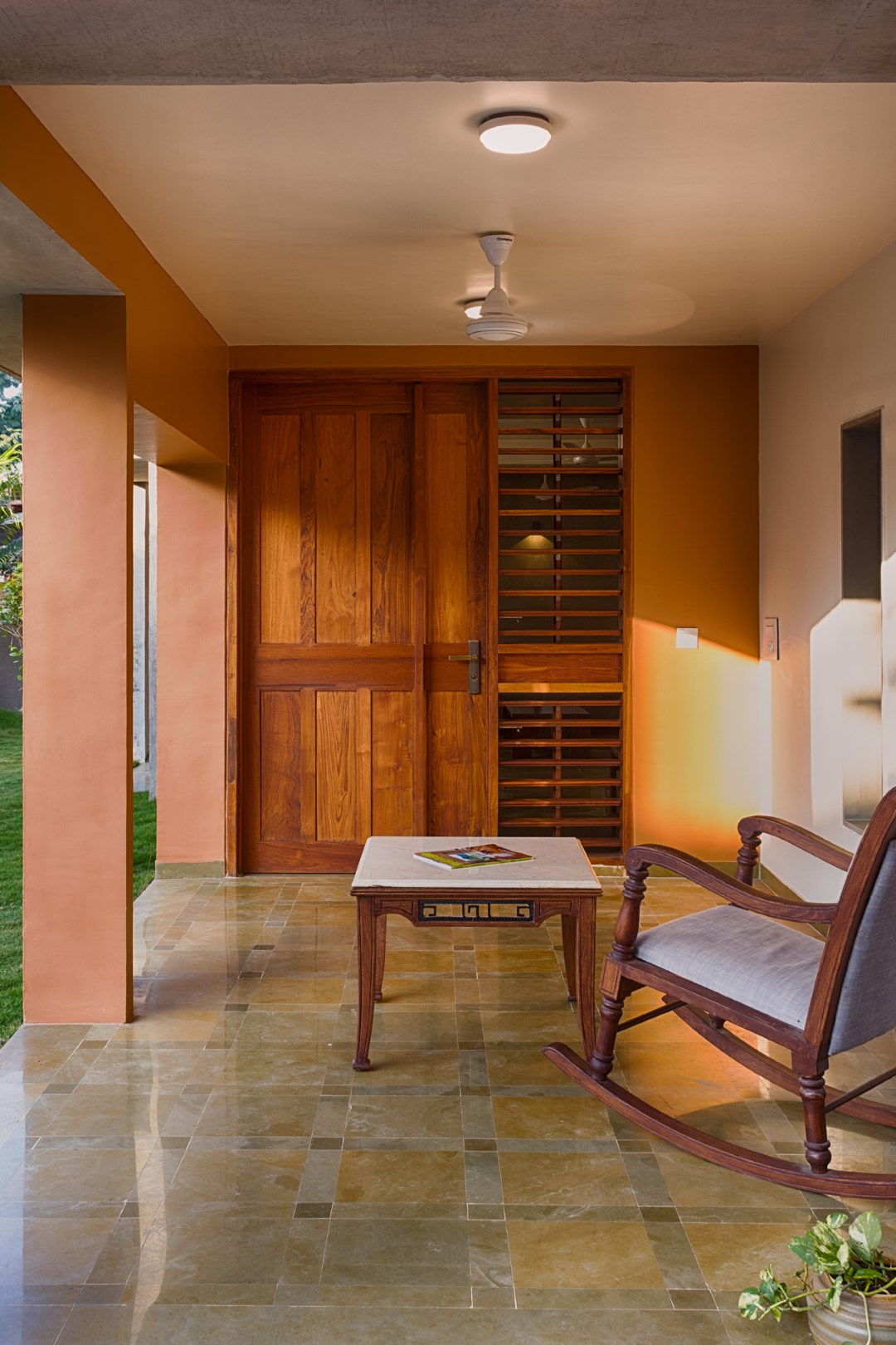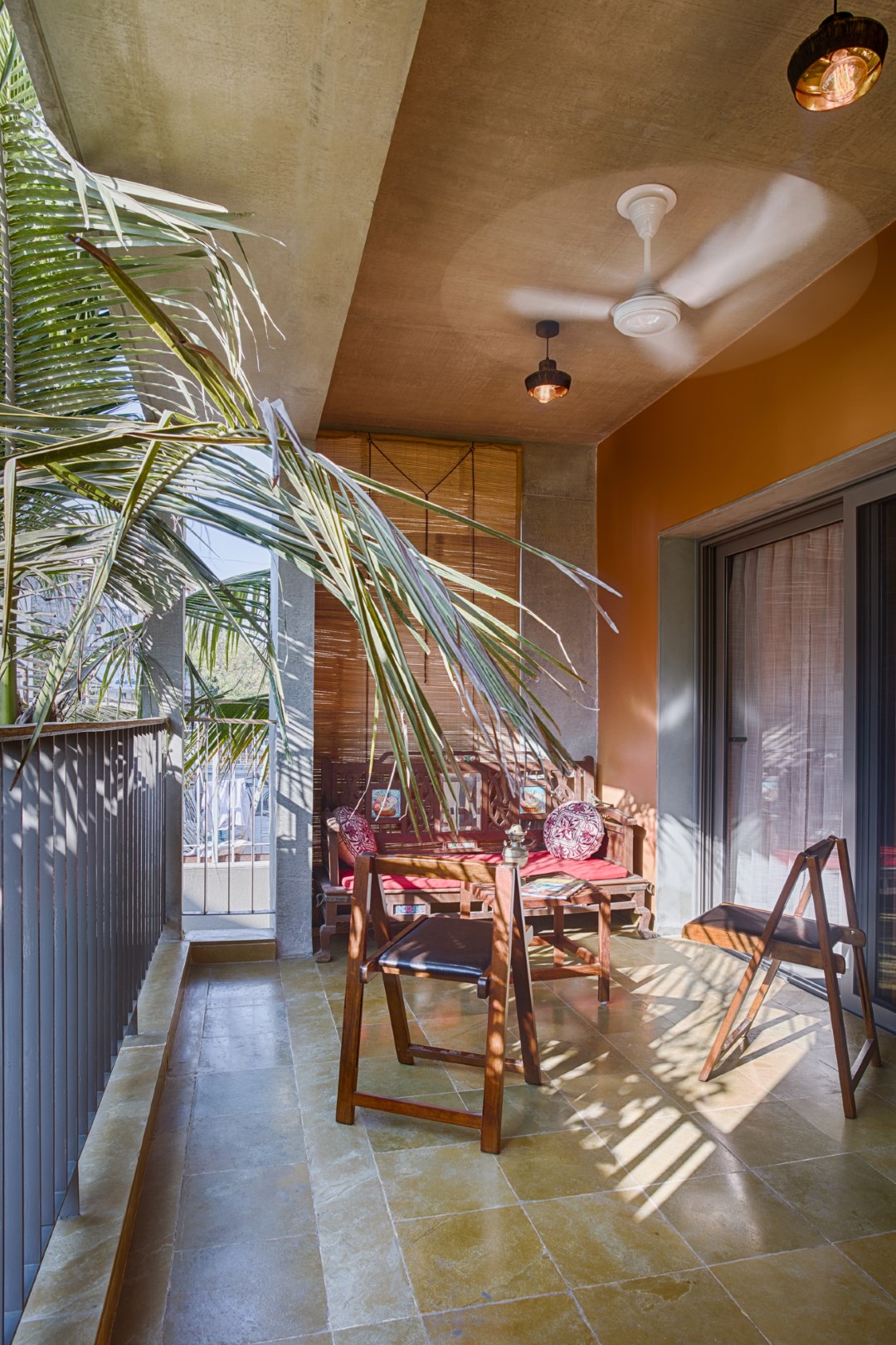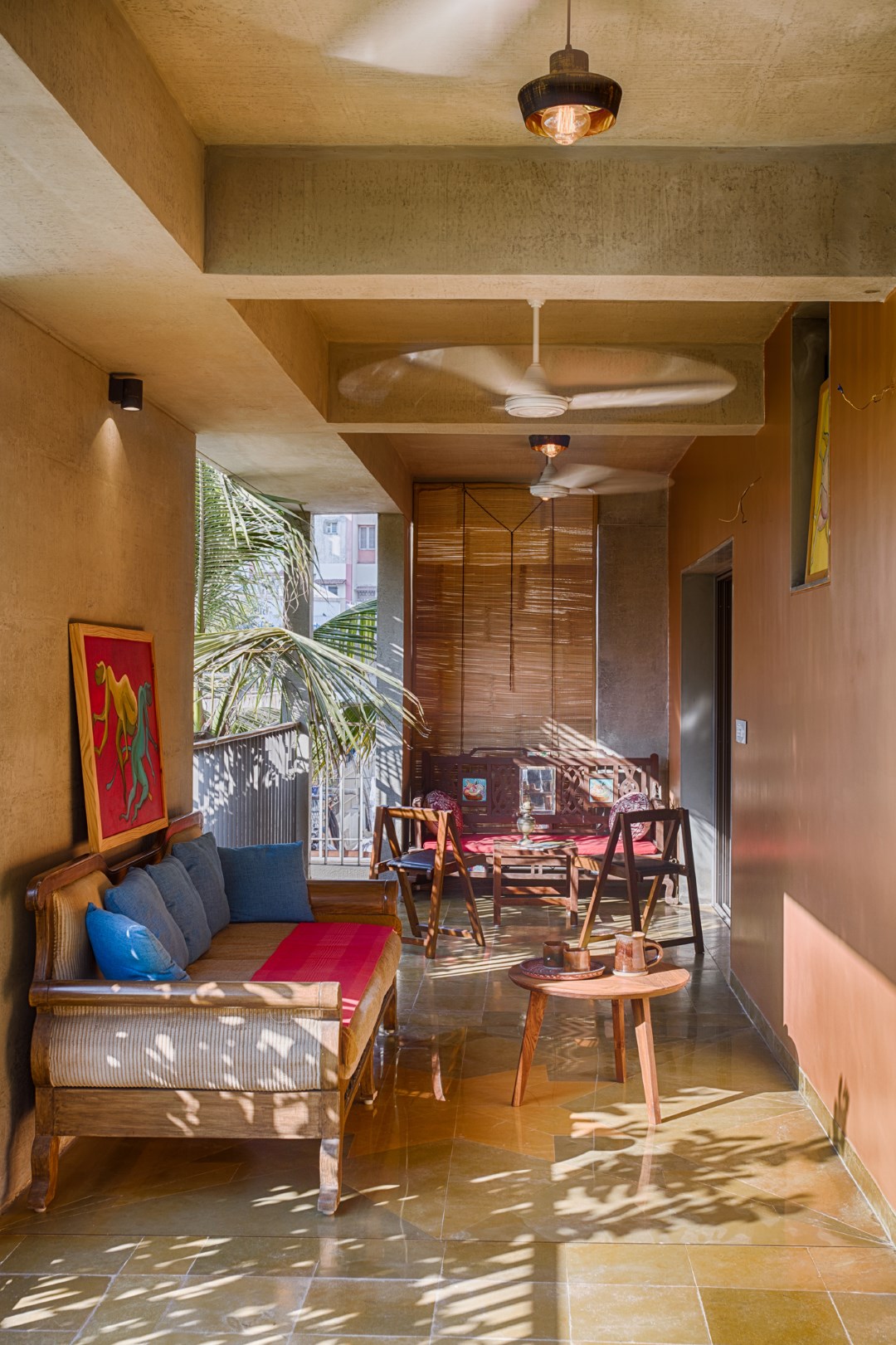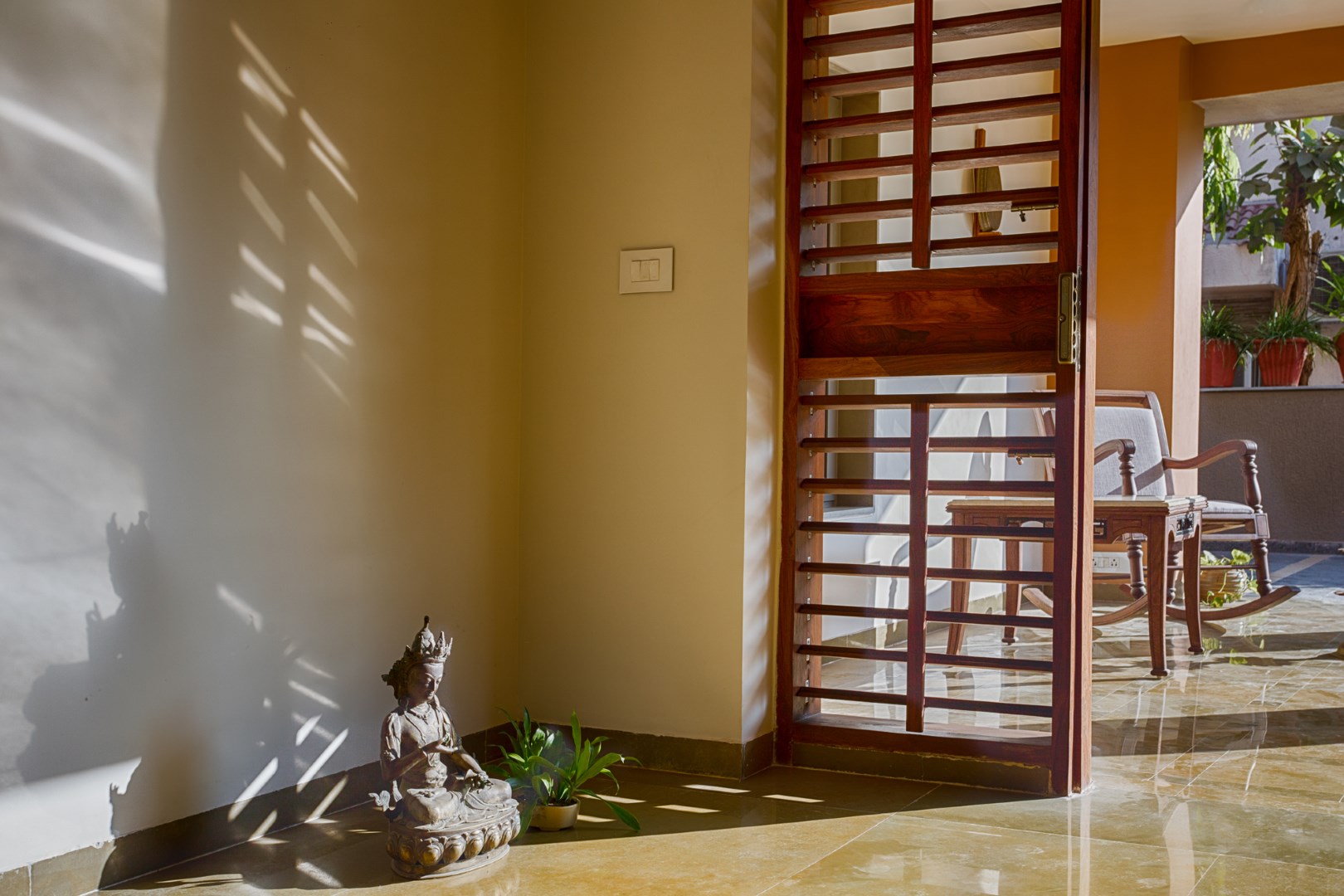 All the new extensions are done in expose RCC structure. The new walls and frames of beams – columns designed as envelopes, are kept open from the top.Beautiful play of light and shadows can be seen throughout the day.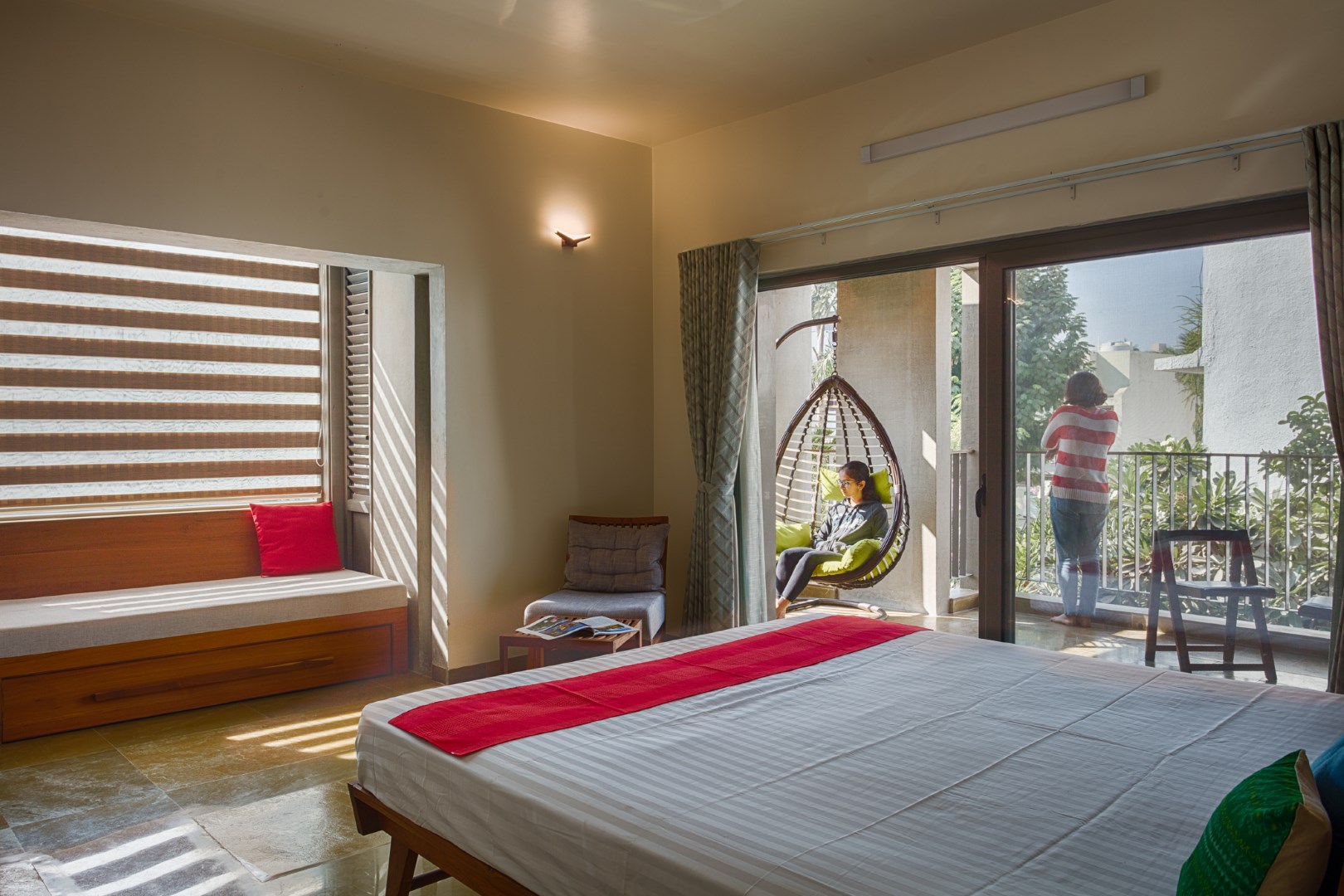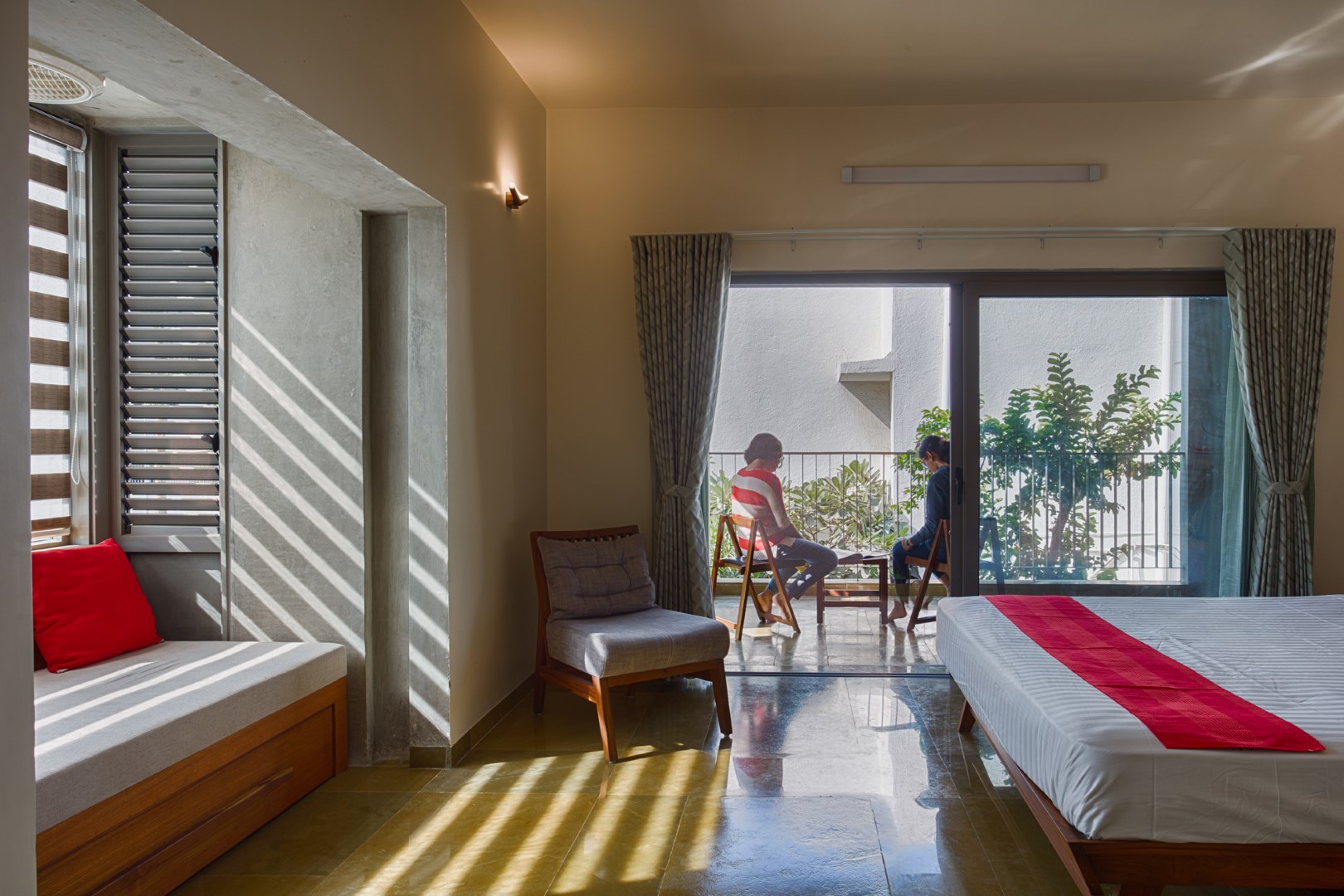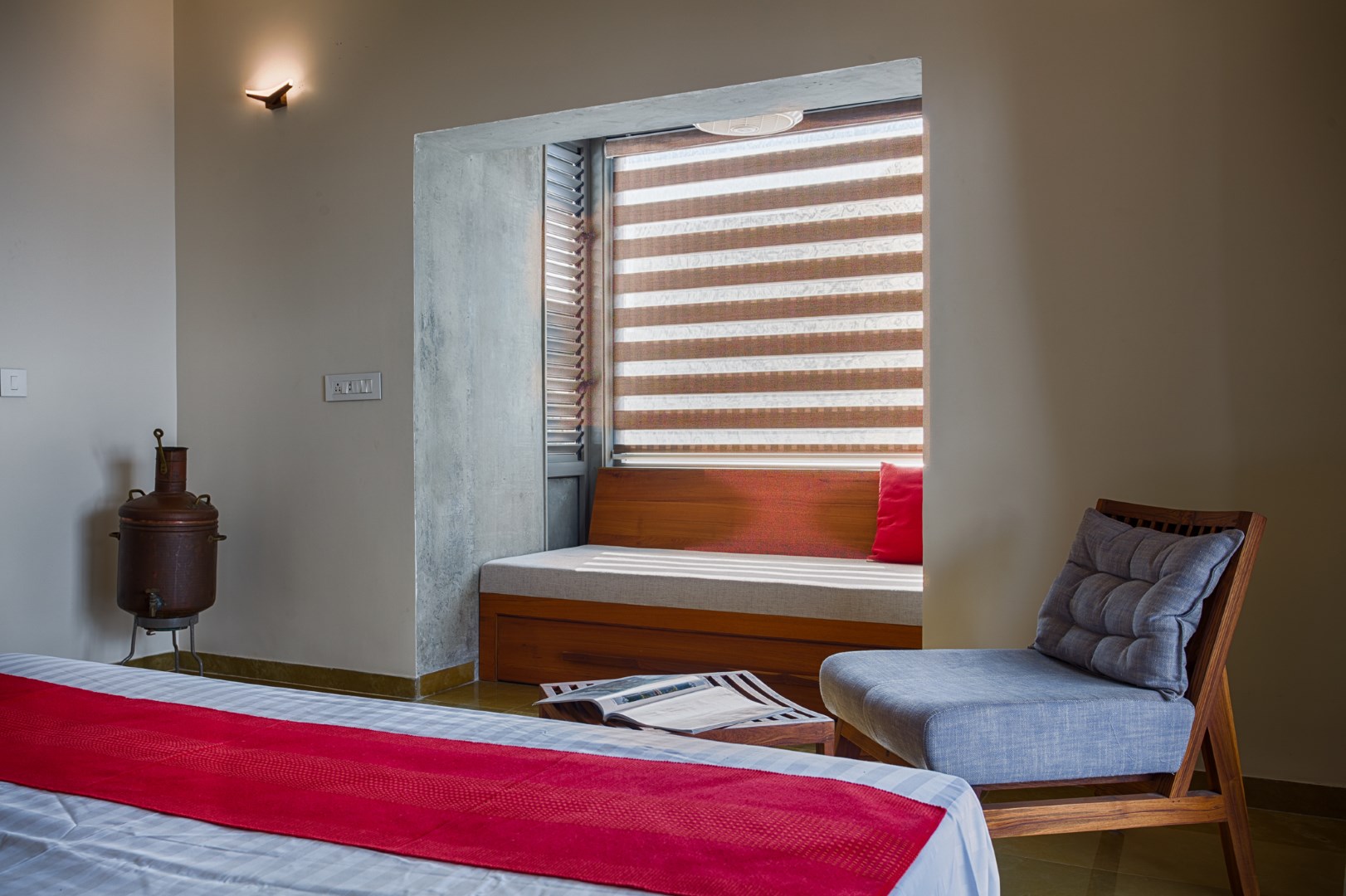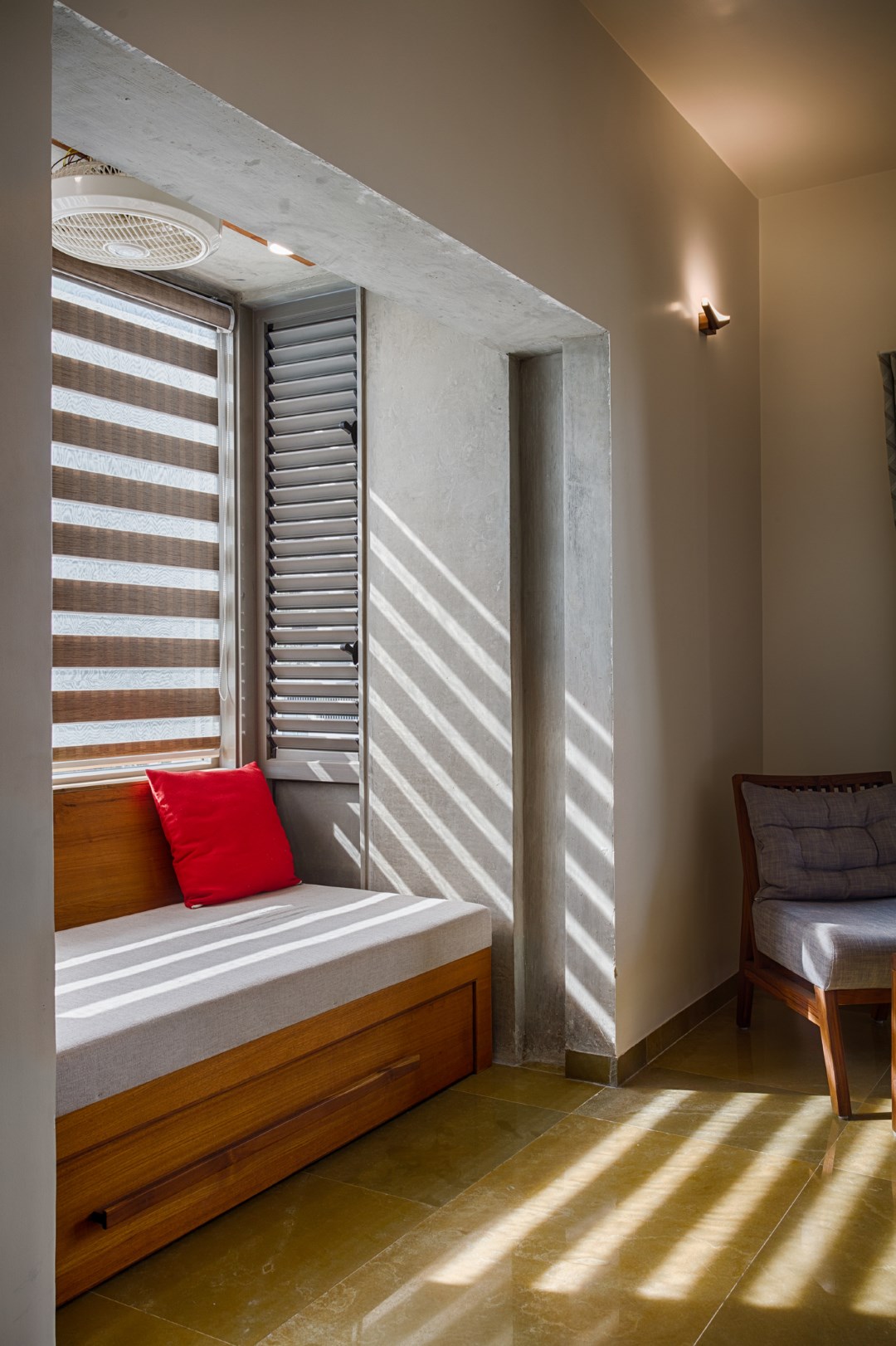 The living room opens up entirely to the garden side. The dining area opens into verandah on the east side.On the first floor level, the rooms open up into the huge balcony space. The balcony shared between the rooms is designed as a verandah space. It opens up in the garden on one side.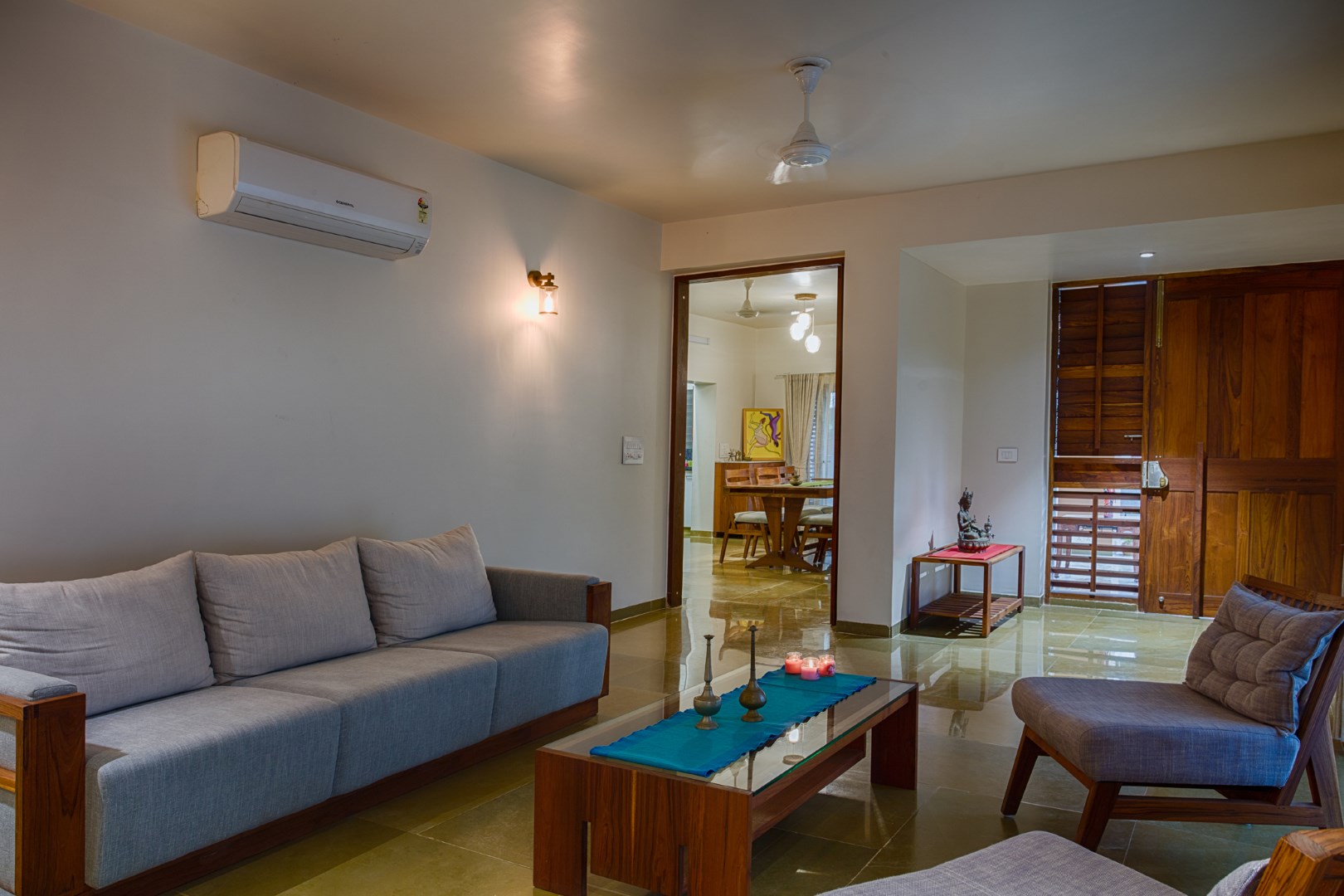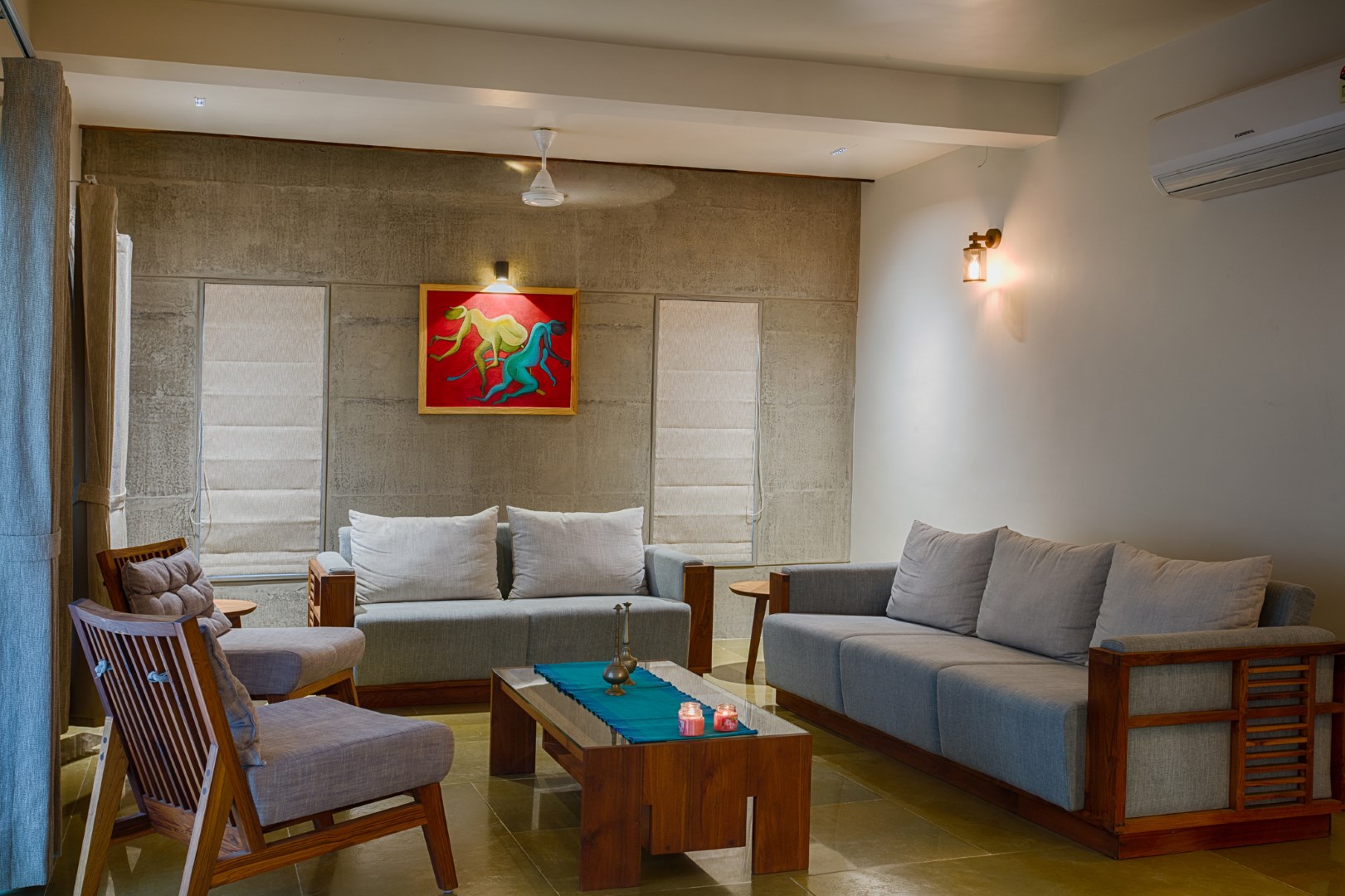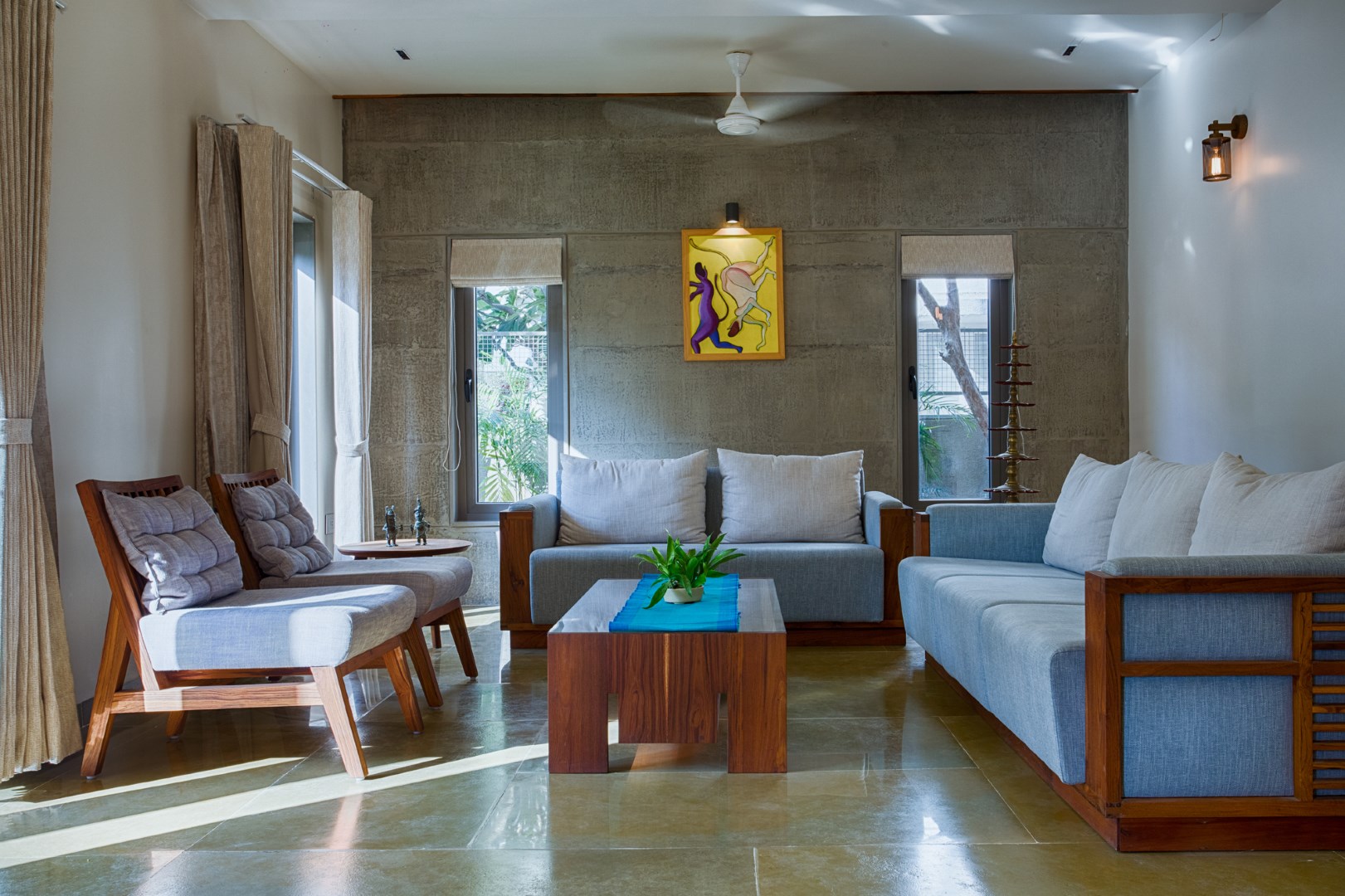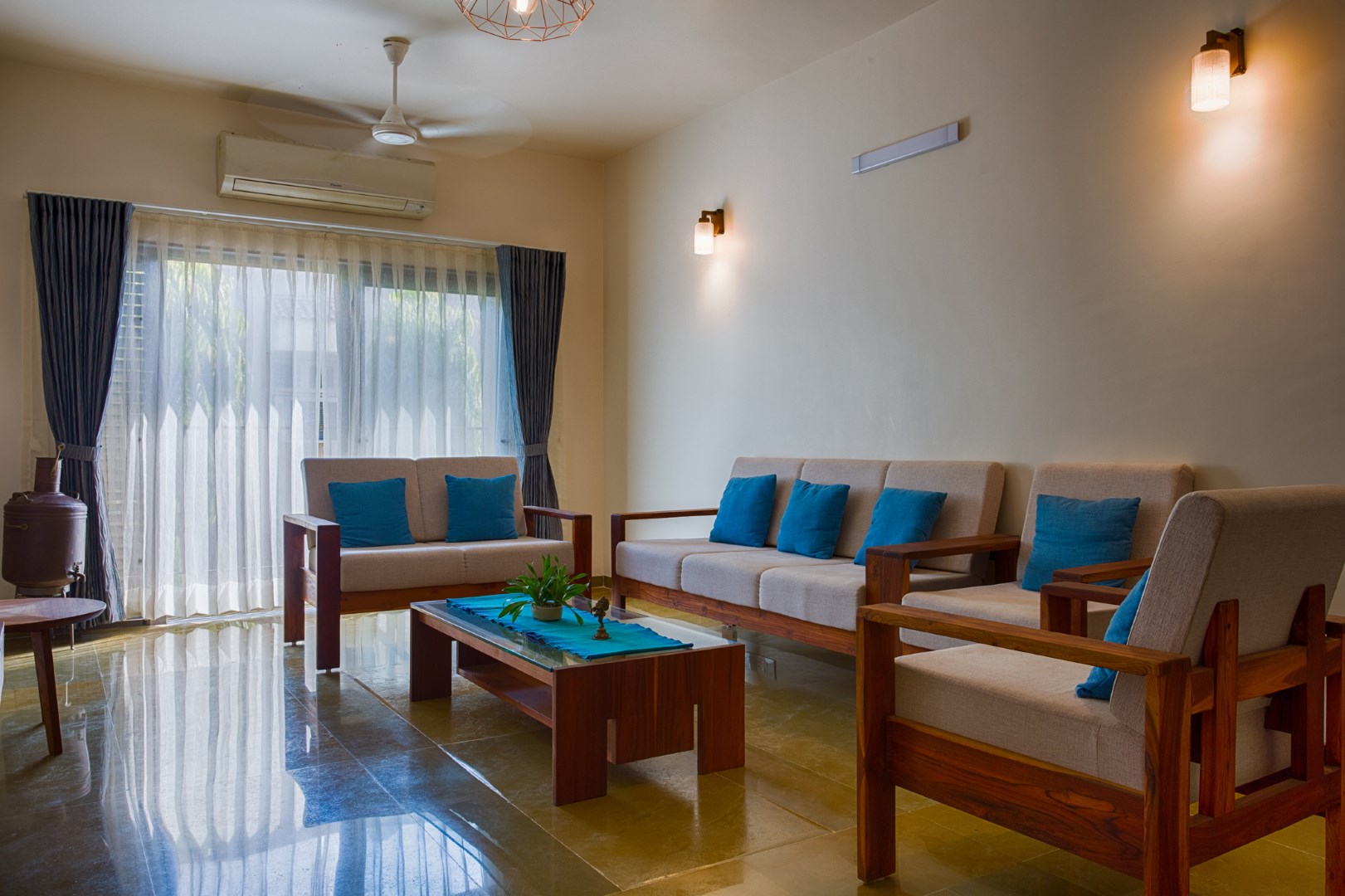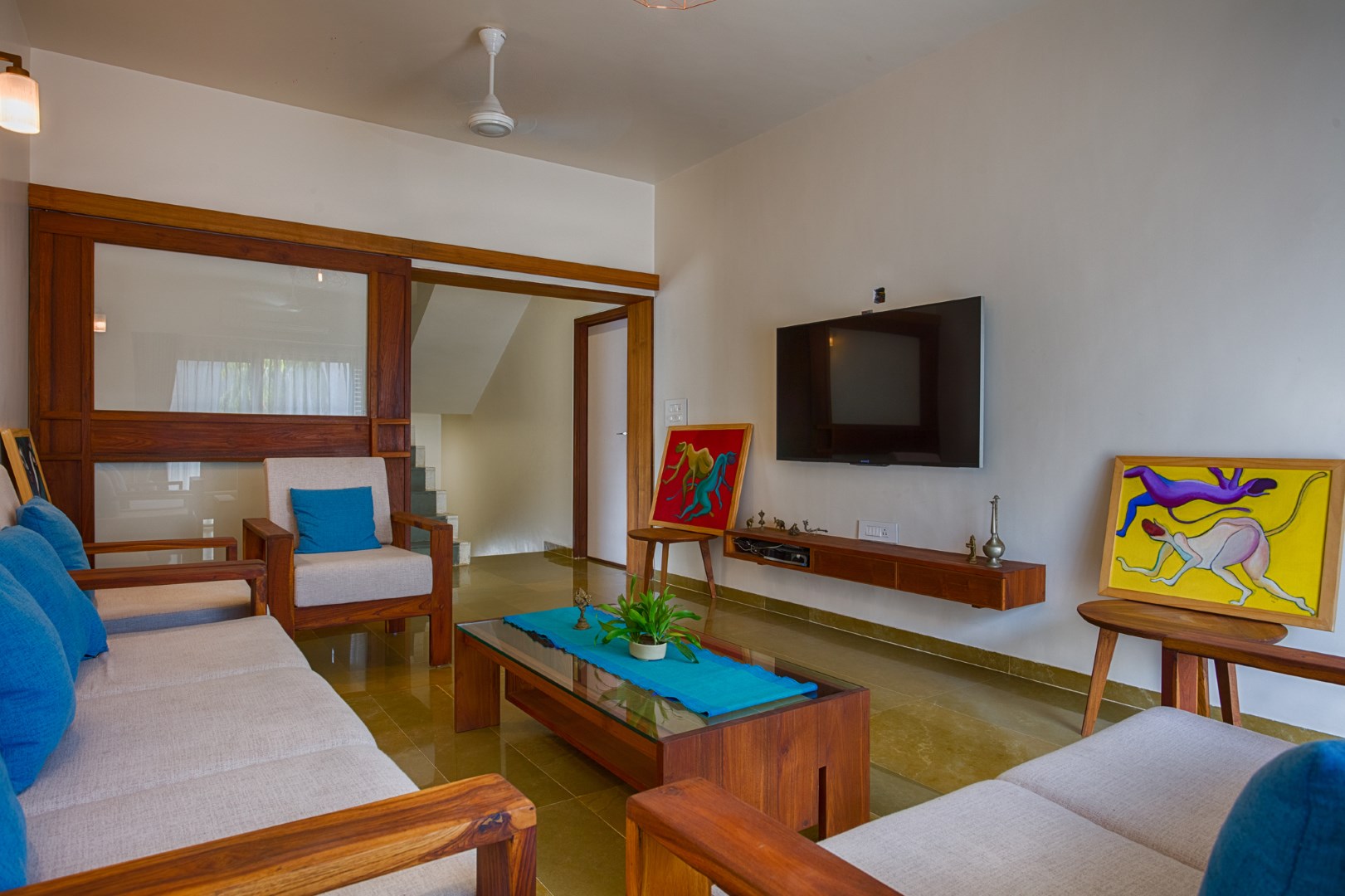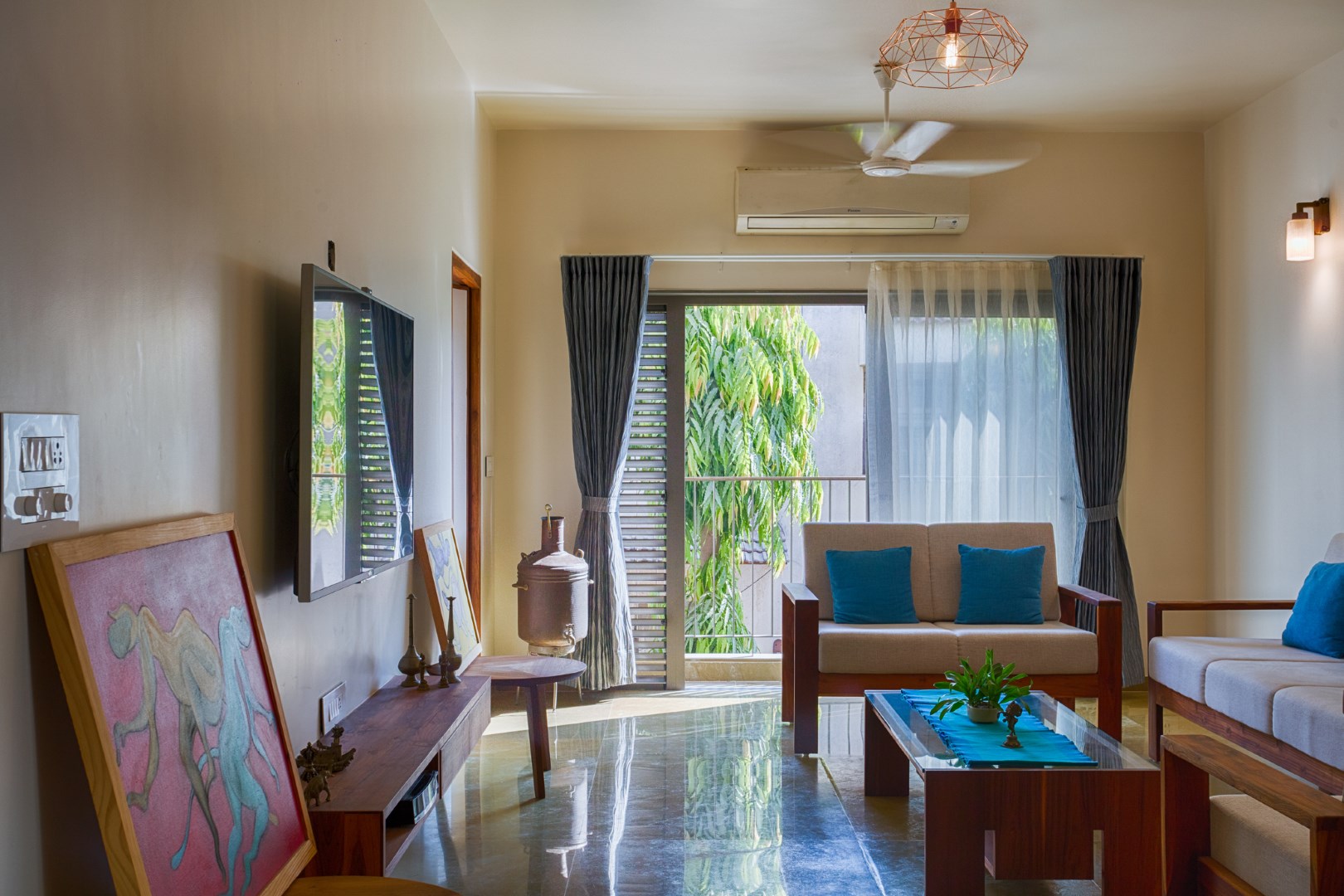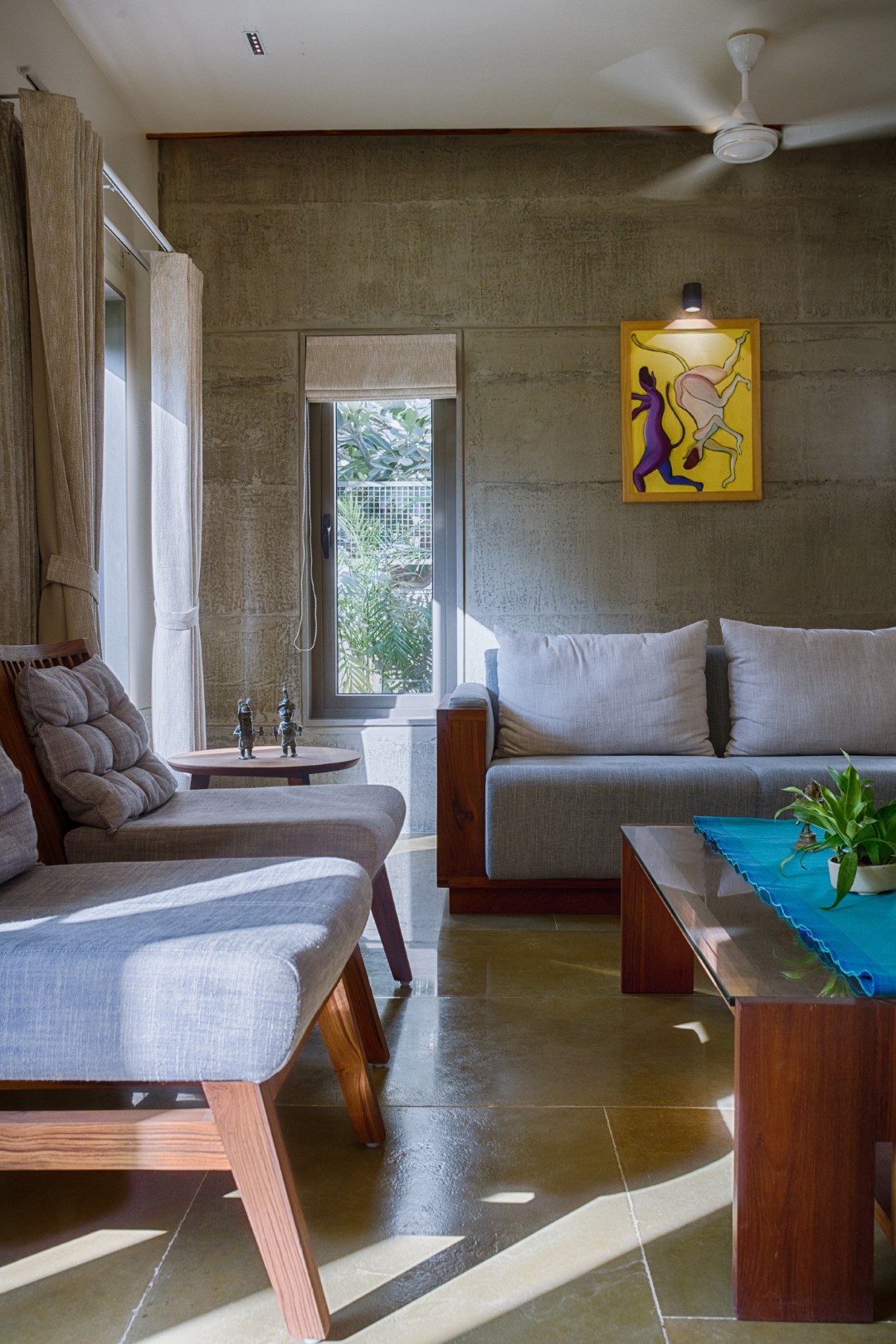 It becomes the most important living space for the family during the evening hours of the day. We tried to enhance the spatial quality of space through certain features like bay window in the Master bedroom area. The feature of skylight is added in the bathroom area.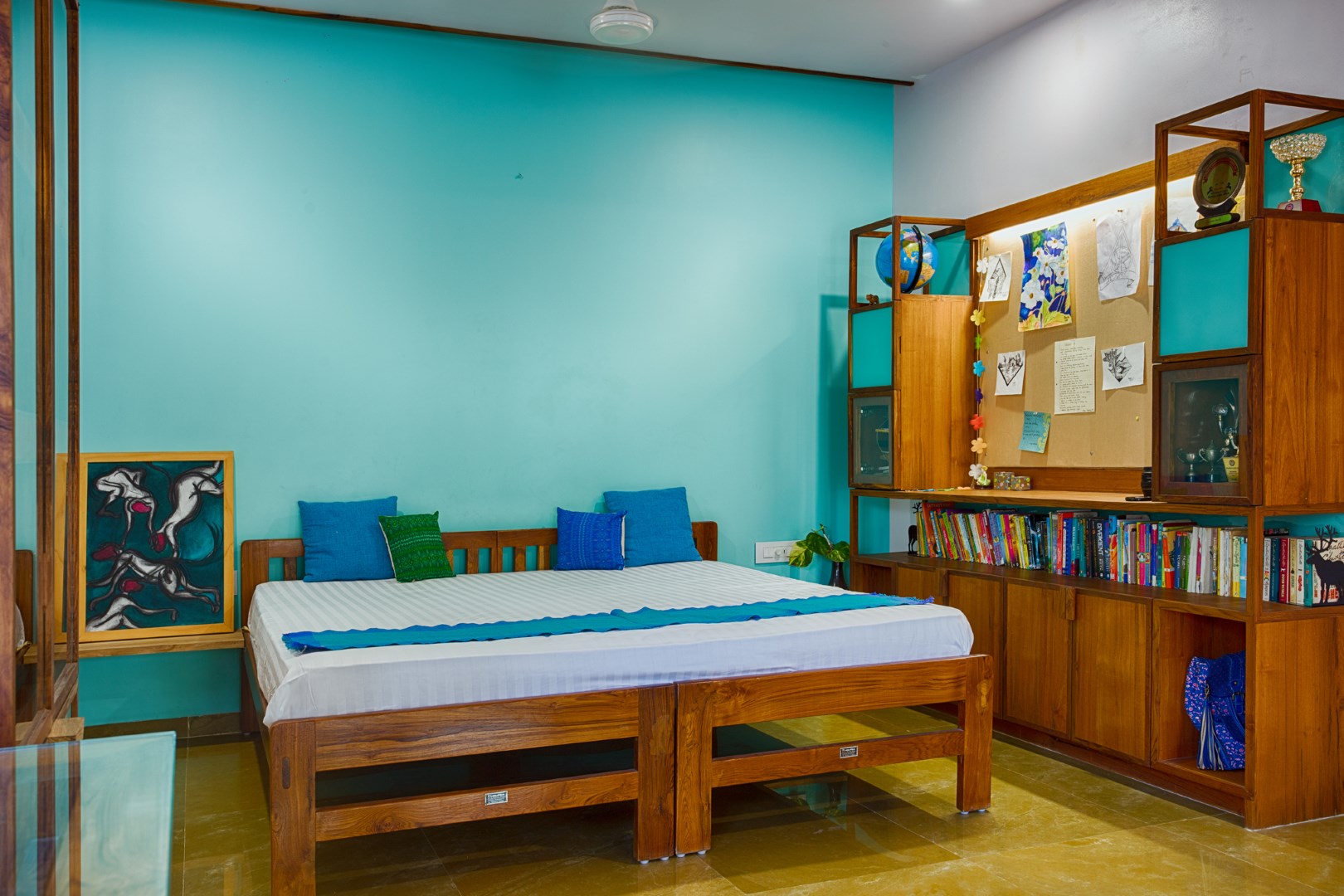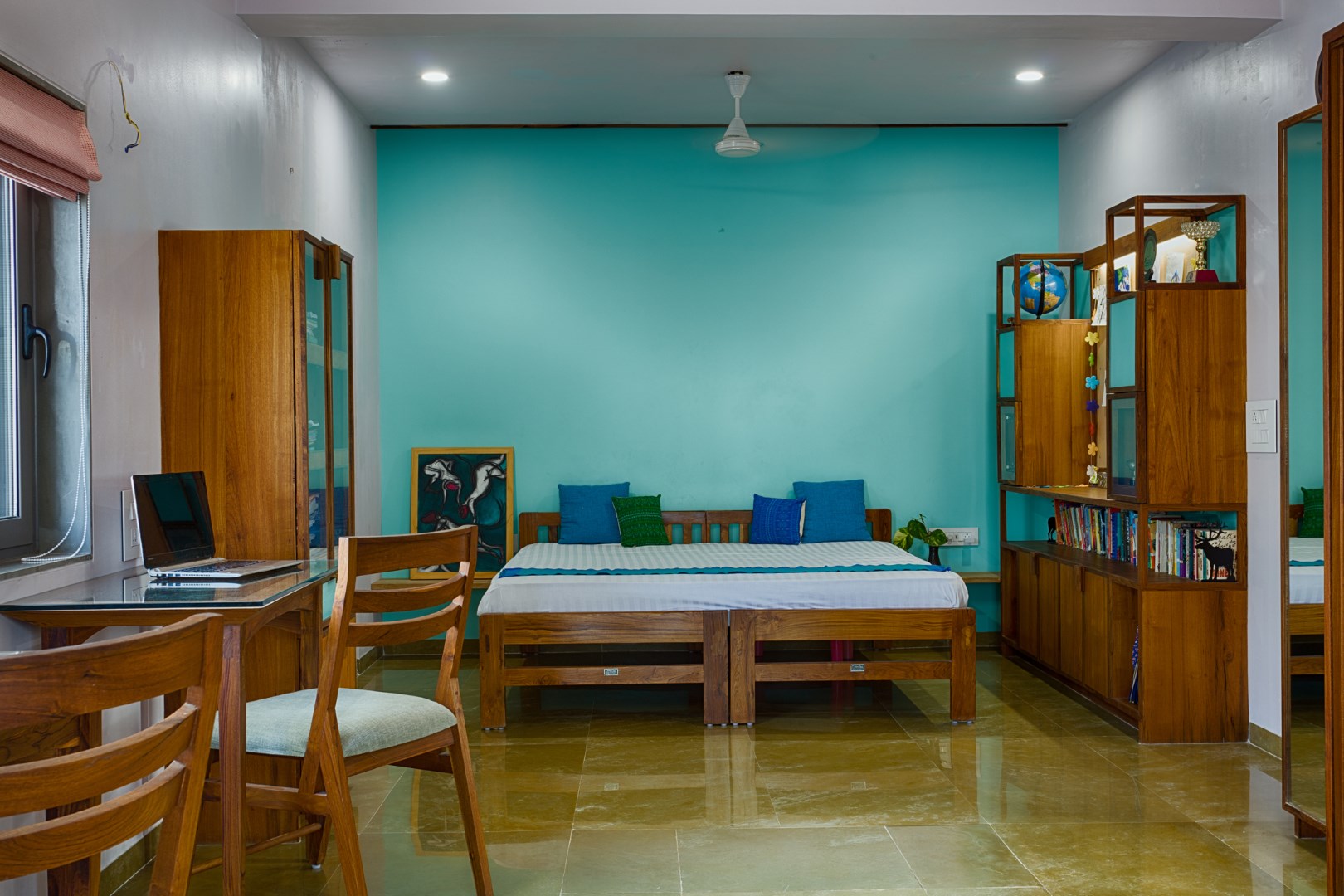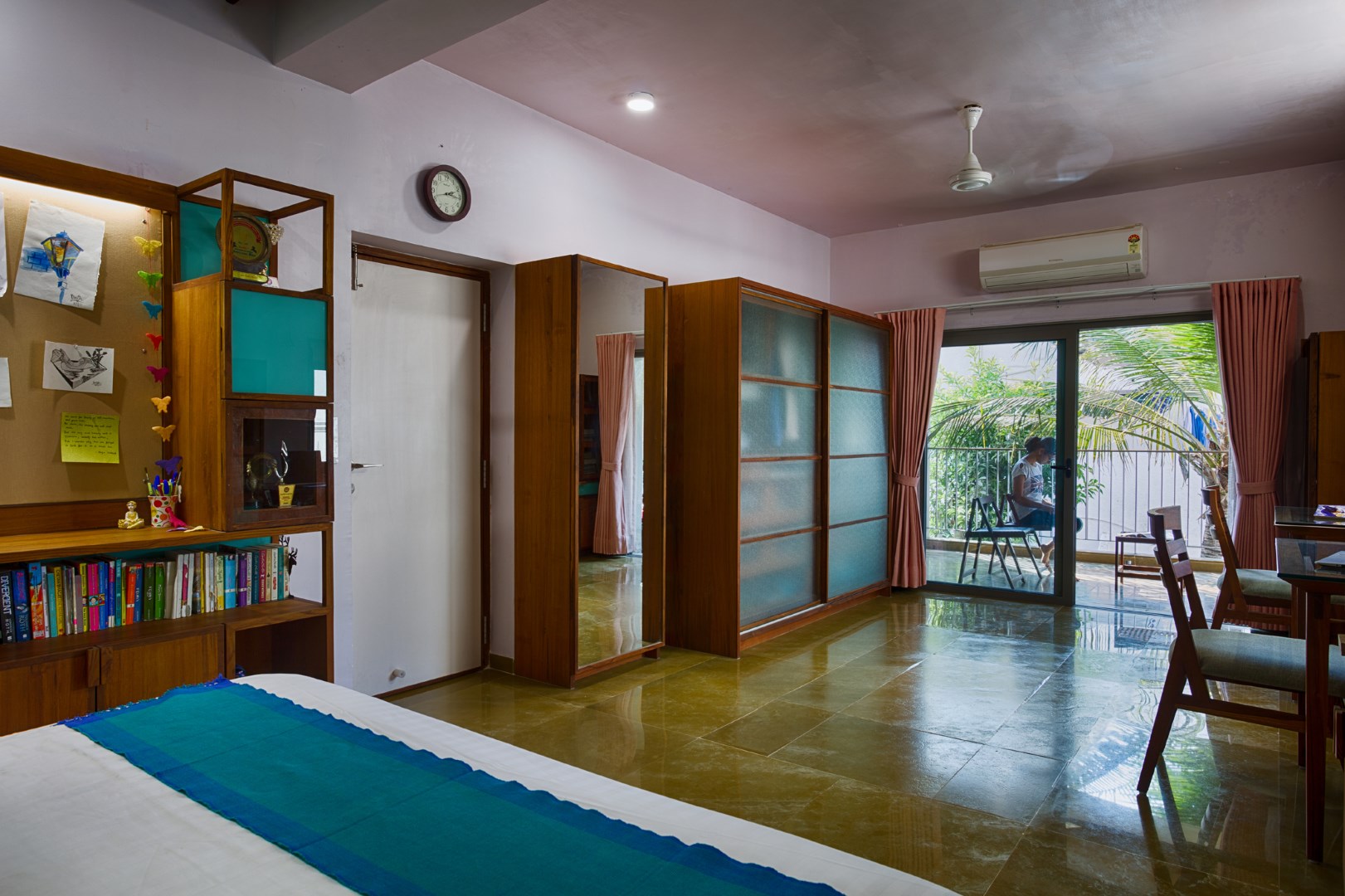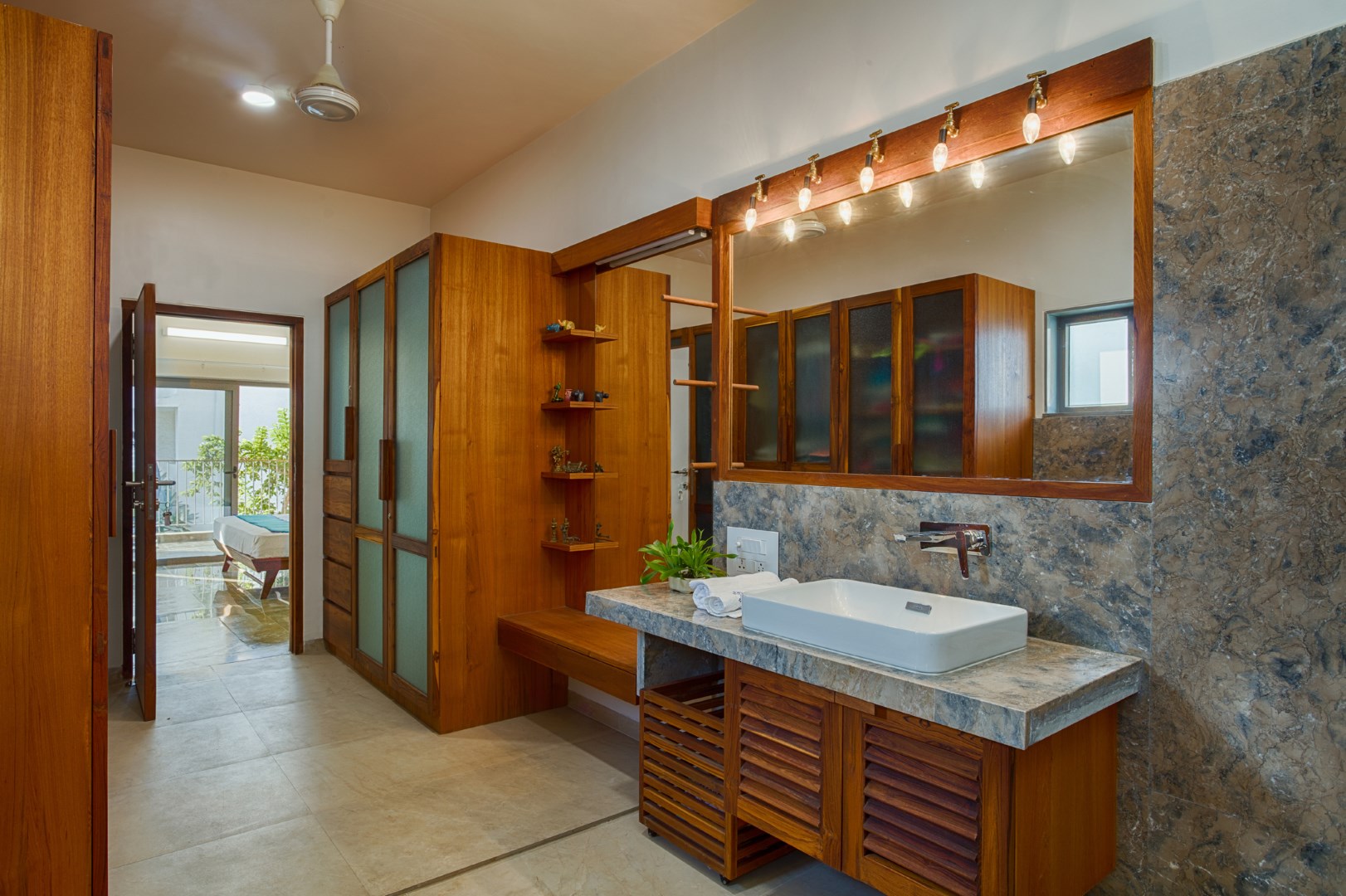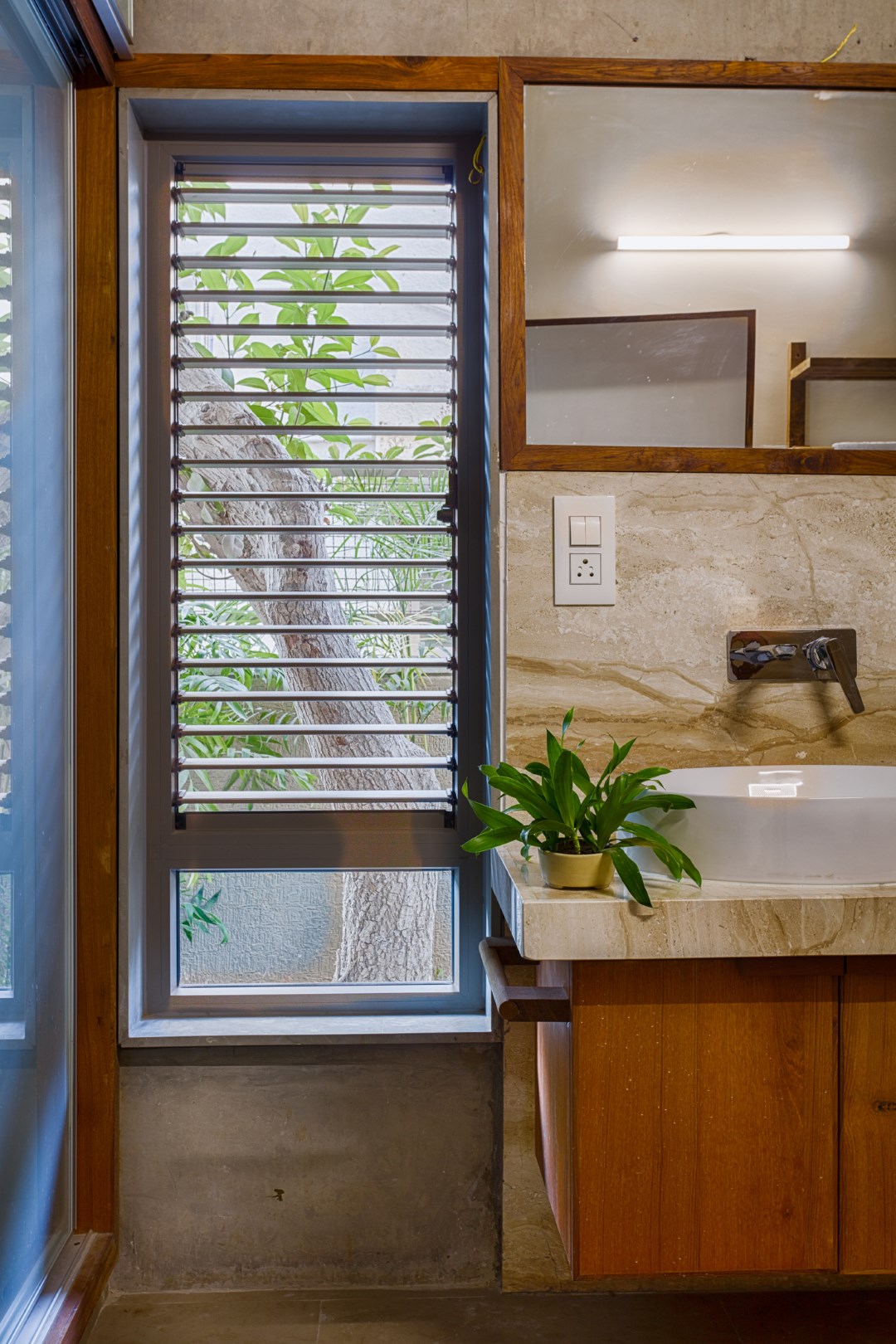 FACT FILE:
Architecture Firm – UA Lab (Urban Architectural Collaborative)
Design Team – Vipuja Parmar, Krushnakant Parmar
Project Category : Architecture – Residential
Location – Ahmedabad, Gujarat, India
Site Area : 322 sq m
Built Area : 298 sq m (Ground + 1)
Completion of the Project : September 2017
Text – Vipuja Parmar
Photo Credit – Dhrupad Shukla
Art Work – Krushnakant parmar
Furniture – BOXLAB & UA Lab
Manufacturers / Materials
• Natural Veneer, Syska LED, Daikin AC, Bison Panel, Cera Sanitary ware, Plumber fittings
• Floors – Natural stone, Vitrified tiles
• Walls – Plastic paint on cement plaster, Exposed RCC Finish
• Door / Window – Teak wood panel door, 'Shailaja" Aluminium window
• Furniture – Re-claimed Valsadi Sag wood, Natural Veneer on Ply, Wired Glass, Clear Glass, Soft Board
• Finishes of Furniture – Tel-Paani Polish, Melamine Polish