Elegant Incorporation of Art-Deco Style in a Luxury Salon | Pink Octopus by T&J
Headmasters is a luxury salon, first of its kind in the heart of Raipur. It's a 2000 square feet salon with an array of services offered to men and women.
Visit : Pink Octopus by T&J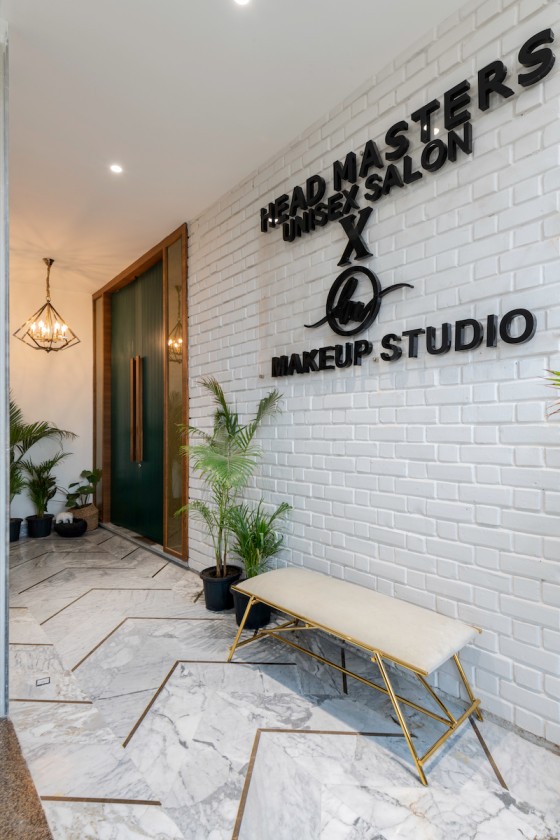 It was a bare shell space that was given to us, which meant we had to design and construct every aspect of it such as, flooring, walls and ceiling to name a few.

&nbsp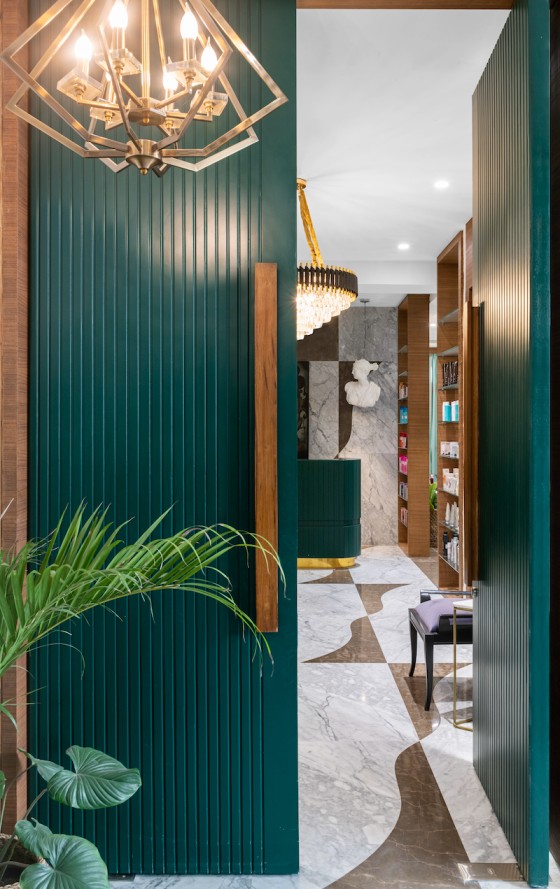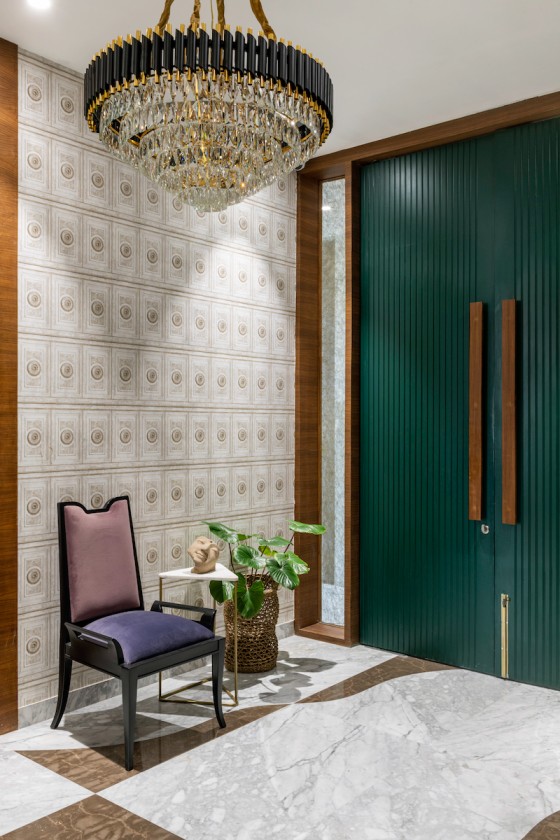 Mrs.Kanika the owner of Headmasters in Raipur wanted a very elegant, luxurious and exclusive project. It was imperative for us to understand what Headmasters stands for as the international heritage of the brand gives us a unique opportunity to create something that has never been seen before, an absolute masterpiece.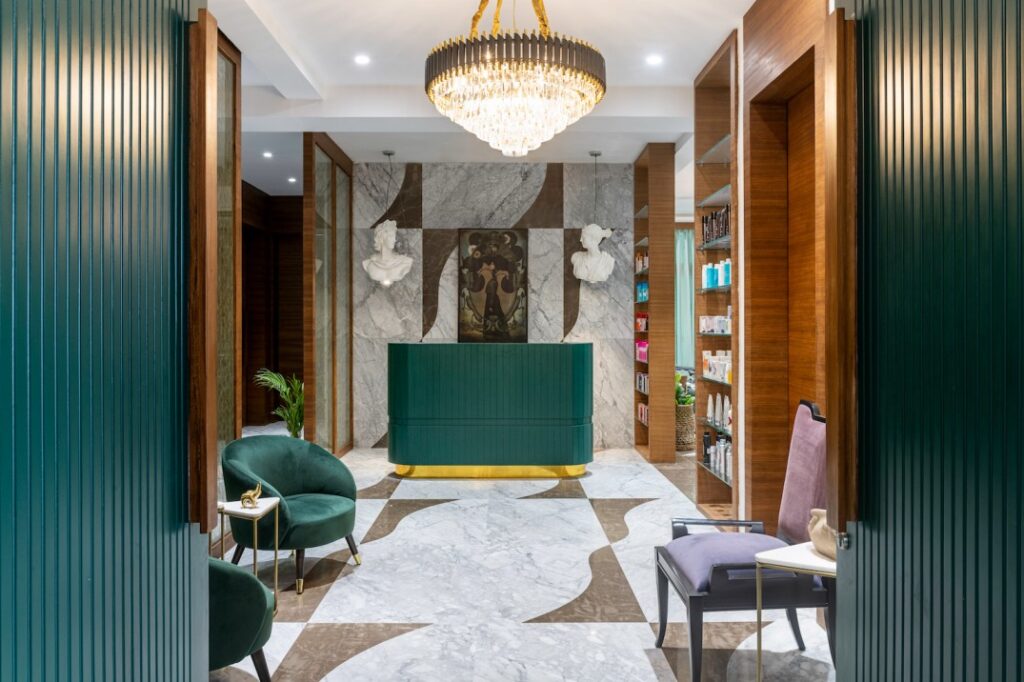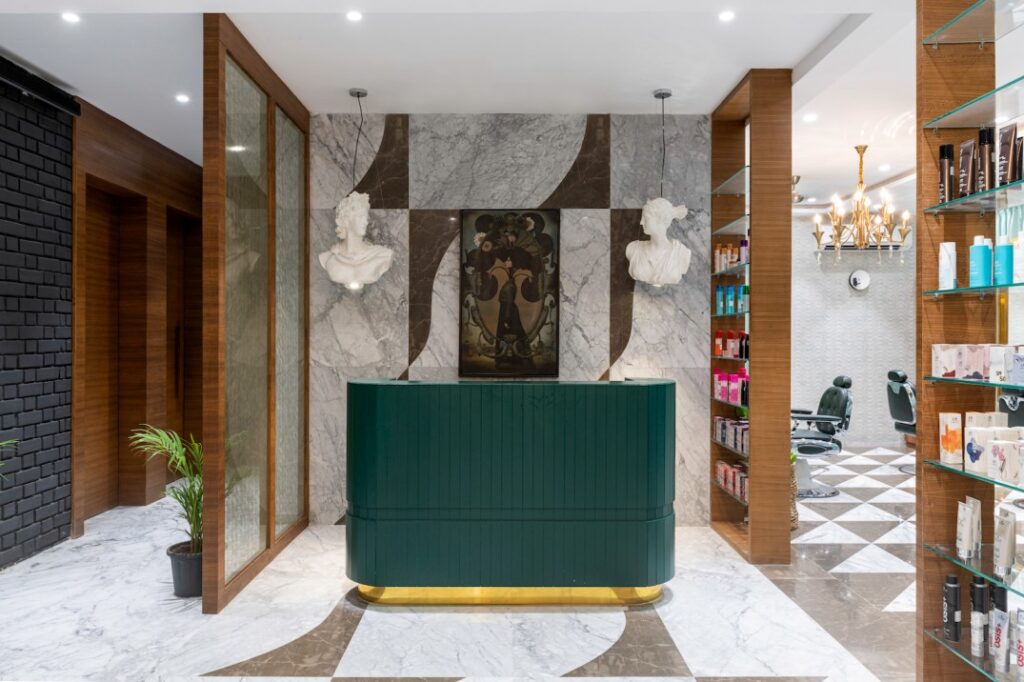 As soon as you enter, you'll see the Reception, with marbles laid down in a beautiful artdeco style. We have also placed two Roman heads which function as a light to help our customers realise we also cater to Men.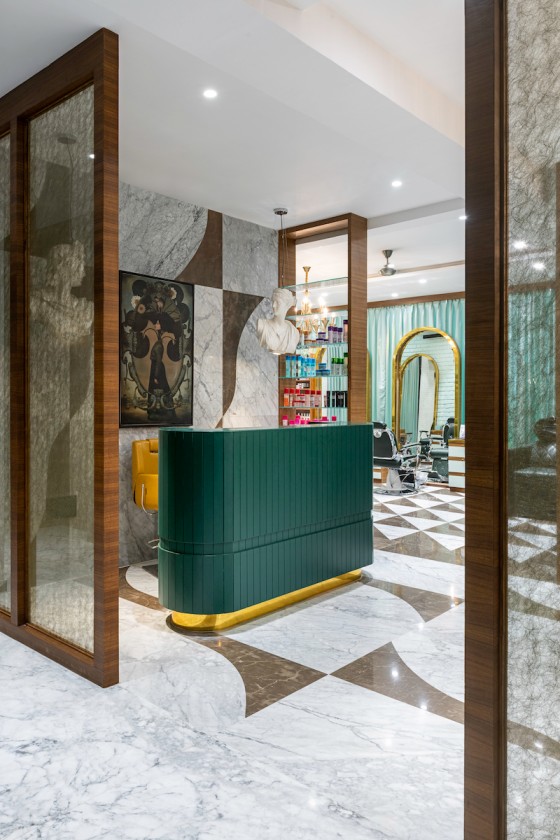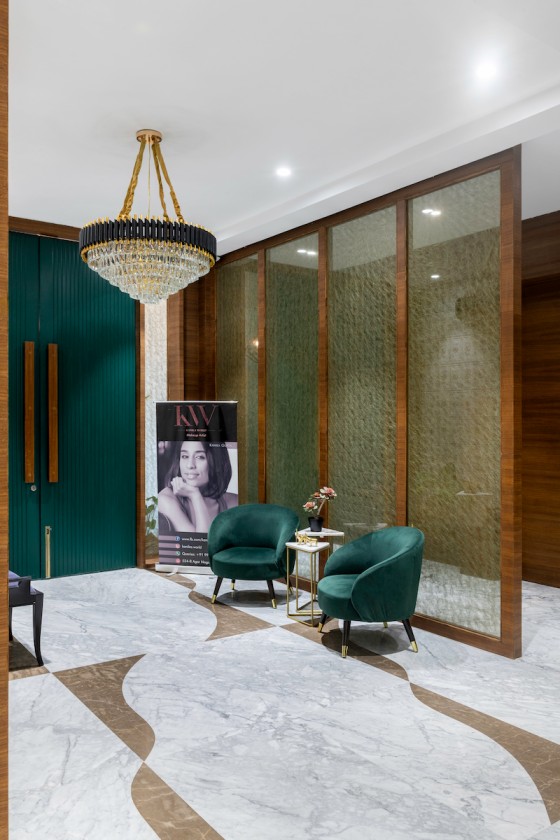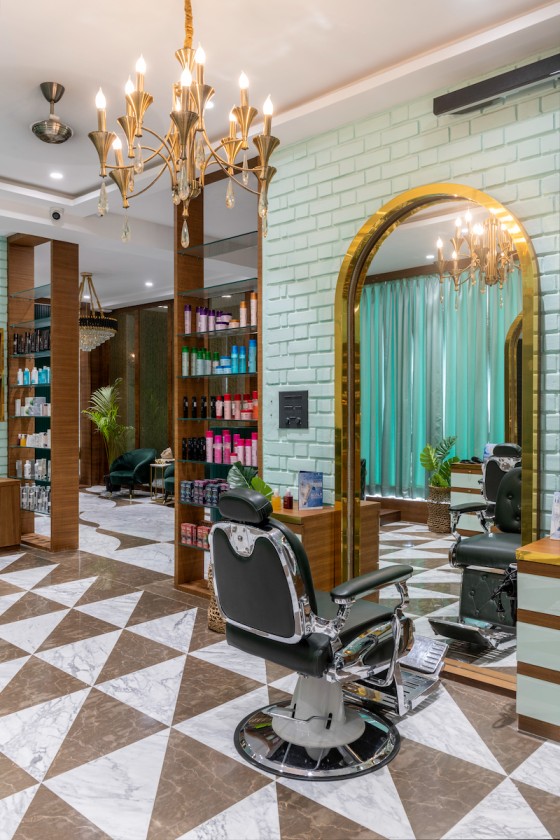 On entering Headmasters, you will see brick walls being used in various parts of the salon which amalgamates luxury with casual chic.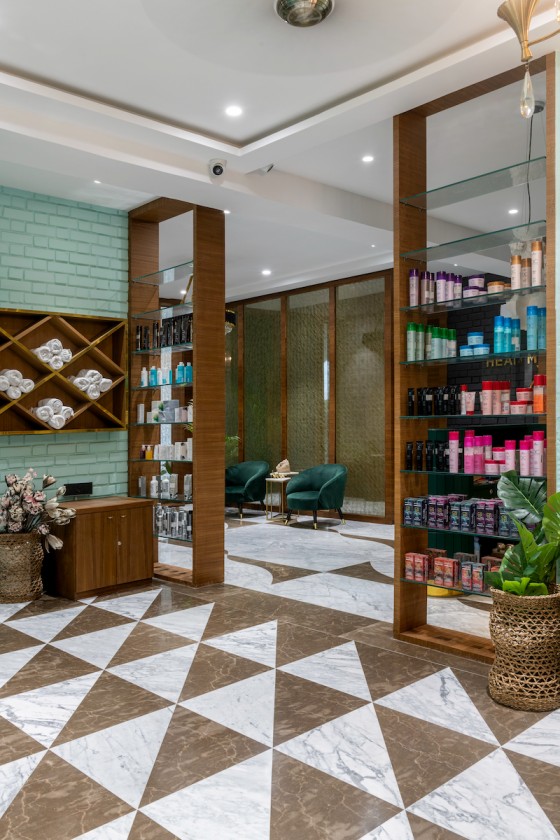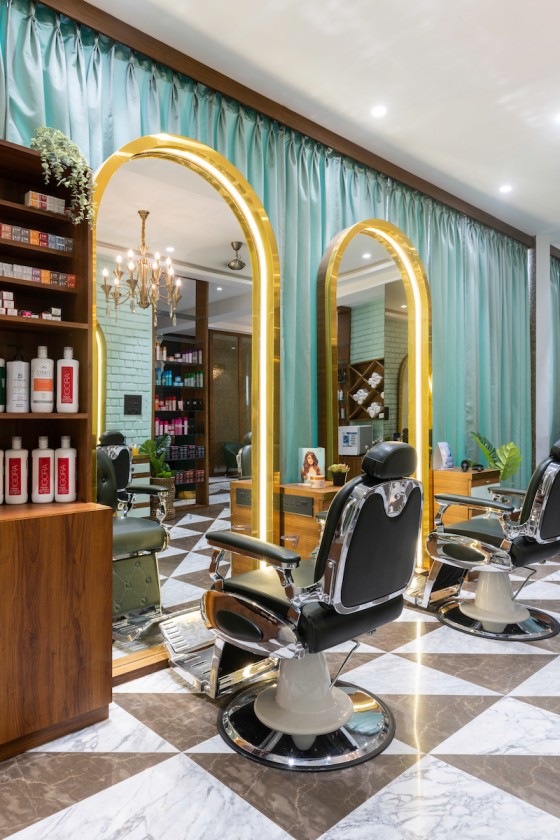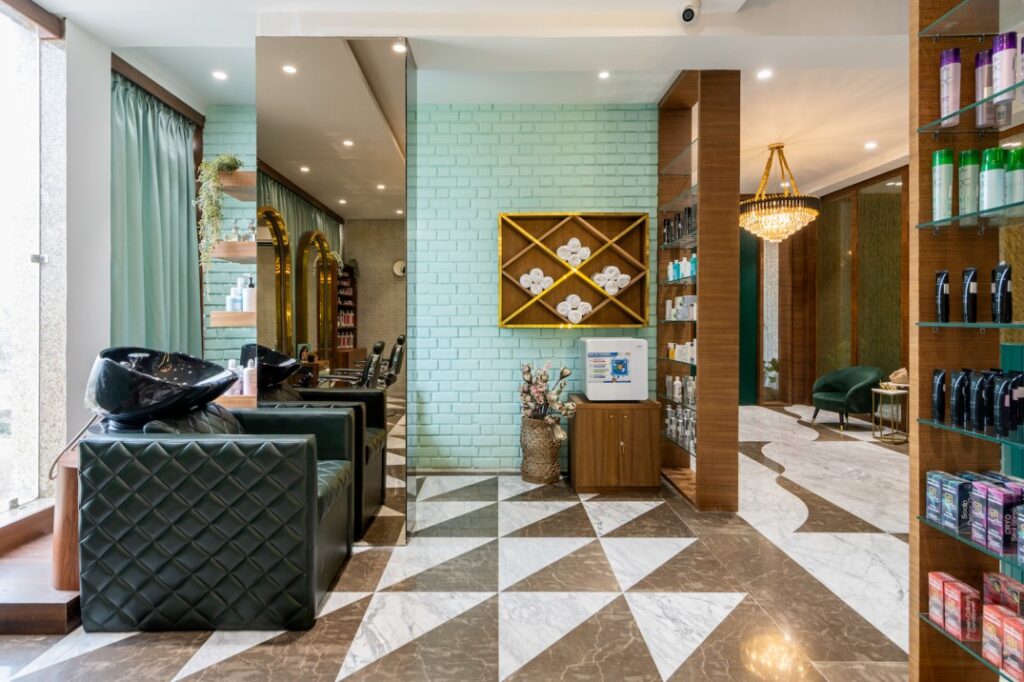 The barber area has a mint green wall along with dark green chairs and planters providing a sense of earthiness. The pedicure/manicure room has a black wall, so that when the lights are dimmed it provides a state of zen and disconnection from the outside world. The private room has bold green chairs along with quirky paintings from Bent Chair to add that extra element. In the SPA area, we have used a light grey wall to add a sense of peace and serenity. Finally, the bridal room has a pink wall to provide a sense of happiness and love during the most important phase of her life, marriage.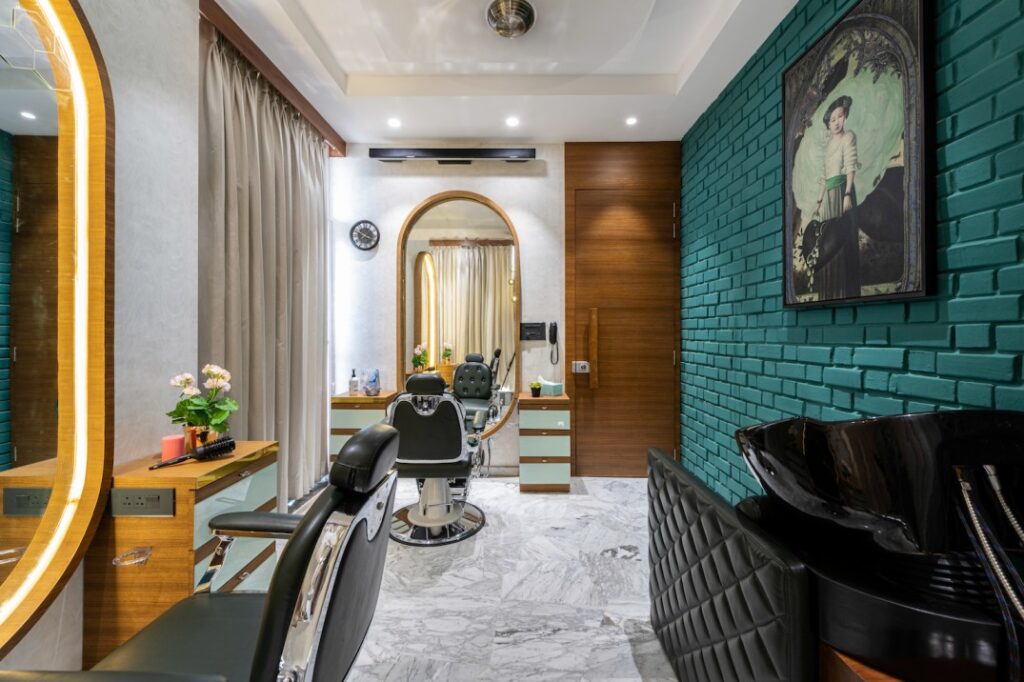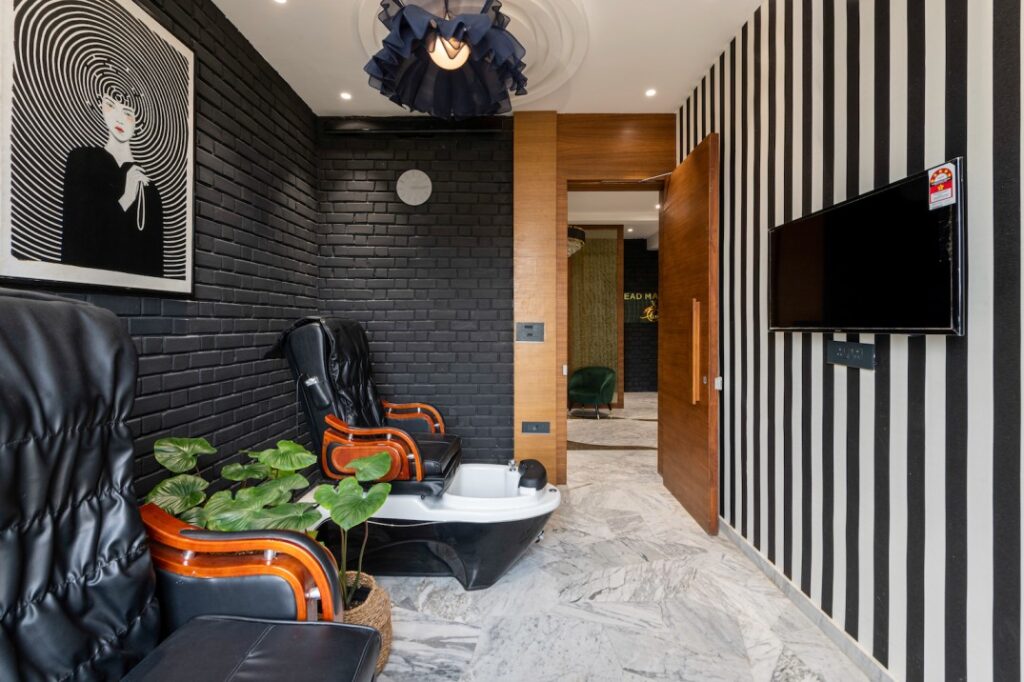 Throughout the project, we truly enjoyed ourselves and had a lot of fun, especially as our vision was aligned with our client, which gave us an opportunity to paint the canvas just the way our client had envisioned. Nothing makes us happier than to provide our clients with their dream project.
FACT FILE :
Designed by (Firm Name) : Pink Octopus by T&J
Project Type : Commercial
Project Name : Headmasters Raipur
Project Location : Raipur
Year built : 2021
Size: sq feet: 2000 sq ft
Project Cost Appx: 80 Lac
Principal Architects : Tejasee and Janhavi
Materials and Products: Finishes – exposed brick pattern | Lighting – 2 Roman Heads in the reception area lights by Bent Chair | Glass – Mr.Glass | Windows – Allure Windows | Furniture in Reception Area – address Home | Painting – Bent Chair
Photograph Courtesy: PHXIndia (Ira Gosalia)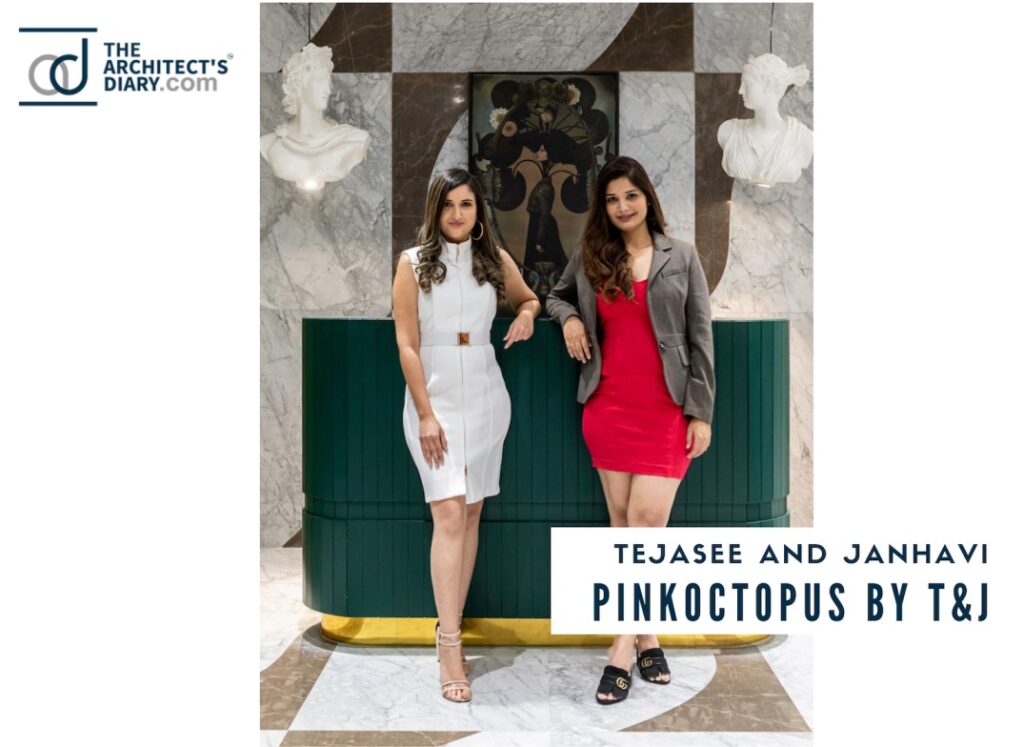 Firm's Facebook Page: Pinkoctopus by T&J
Firm's Instagram Page: @pinkoctopus_by_t.j

&nbsp