The living room accents the beautiful artwork that is spread across the room, to the walls and in the gorgeous Italian marble flooring. The pattern reflects the contemporary design language of the room. The alluring tones in the expanse, coupled with the tastefully curated pieces of furniture create a space that is welcoming, yet provides an exclusive tone of glamour.
Eclectic Blend of Modern and Classic Design Elements in this Residence in Nagpur | Omprakash Thakrani Architects
Visit: Omprakash Thakrani Architects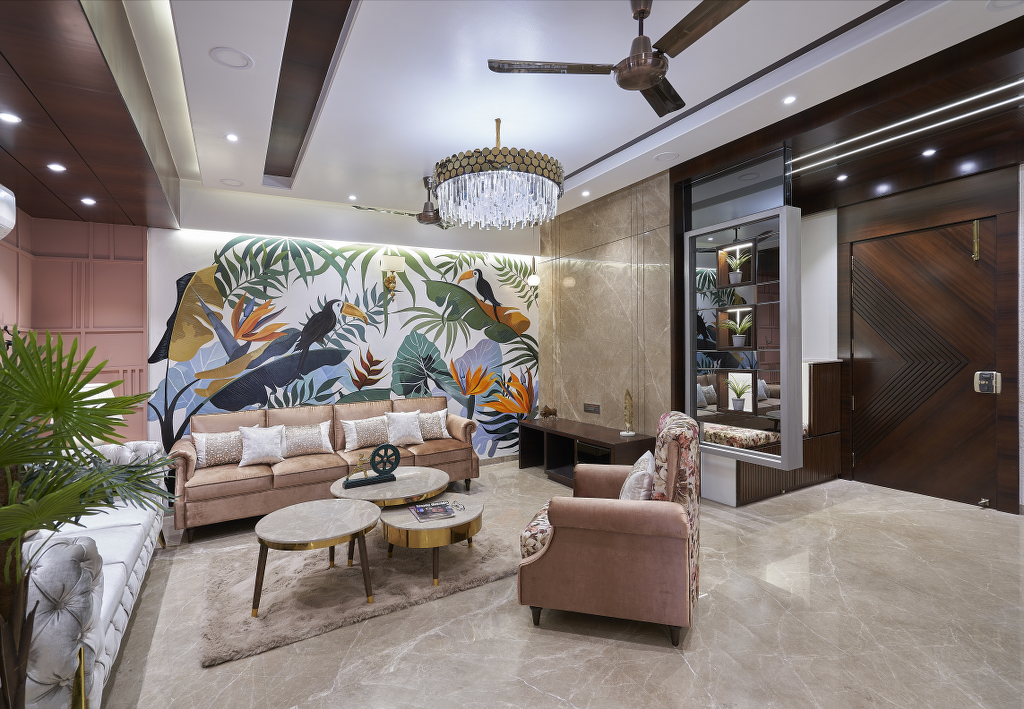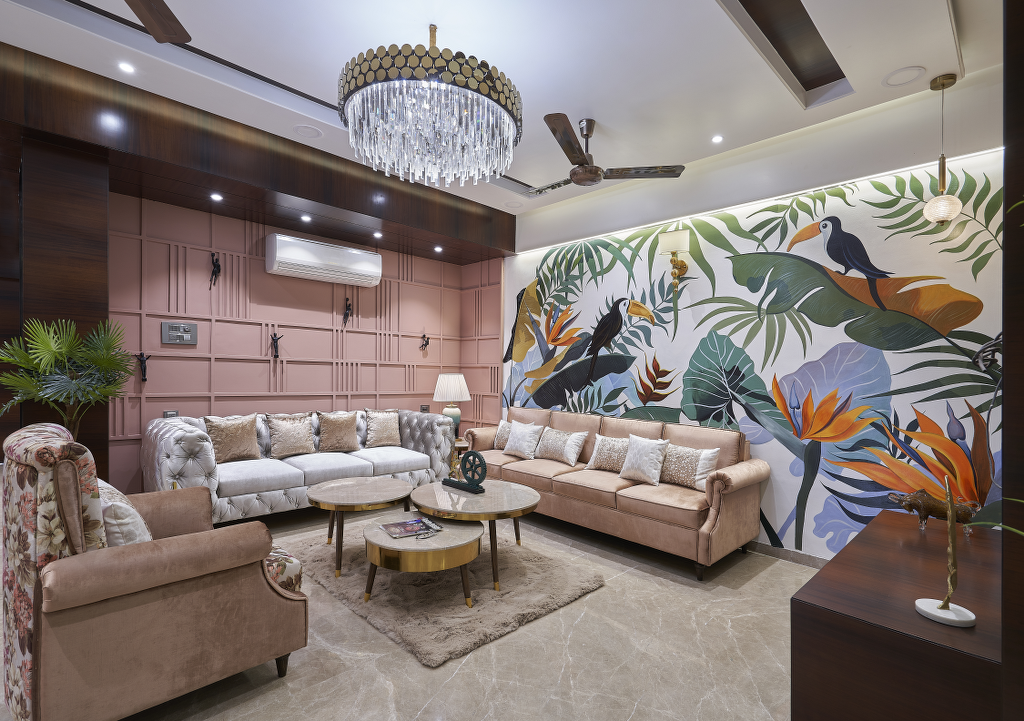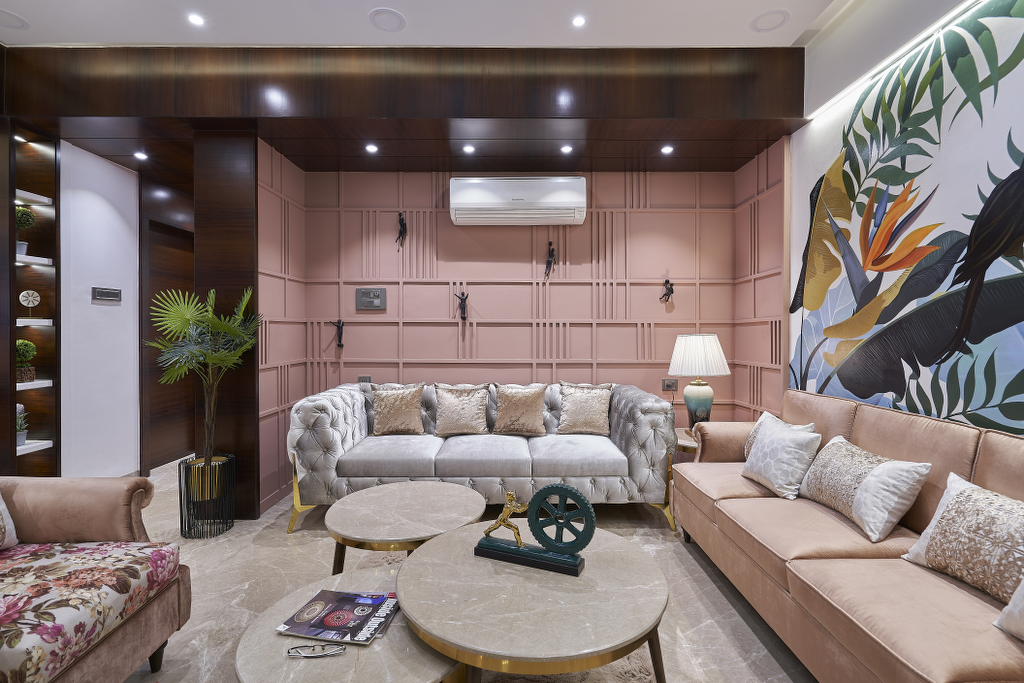 The dining room has an intimate, yet luxurious setting with a table for six in a cozy look, complete with statement upholstered chairs and a beautiful textured table. The window by the table provides the perfect natural lighting for a joyful meal with one's family, while the exquisite pendant lamps suspended from the ceiling serve the perfect radiance in case one wishes for privacy. A welcoming space which is as aesthetic as functional, this dining room steals hearts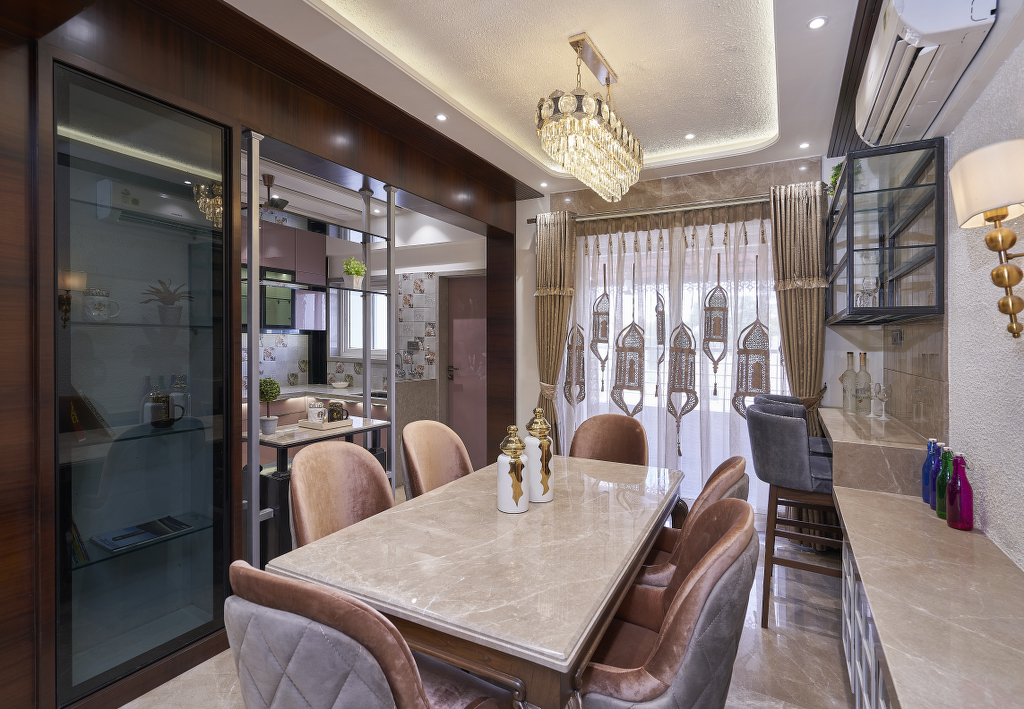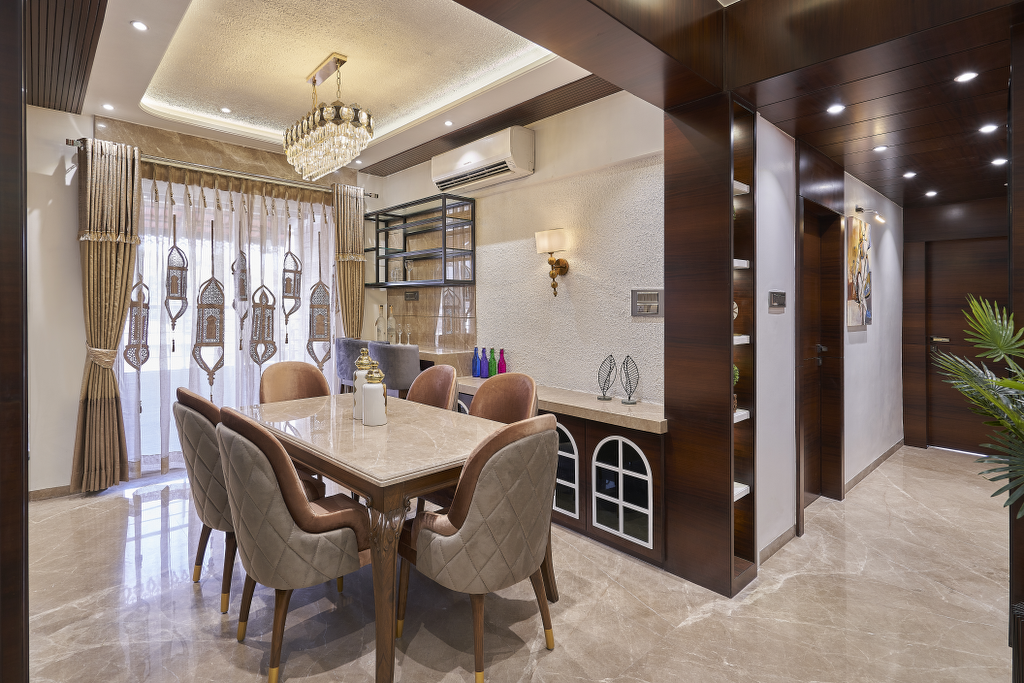 The texture of the colours matches beautifully with the light coloured indian flooring and subtle dark shade of the veneer. One can't overlook the rear wall created using mdf and glass combined with the dark veneer and beige Italian creatively designed accent wall.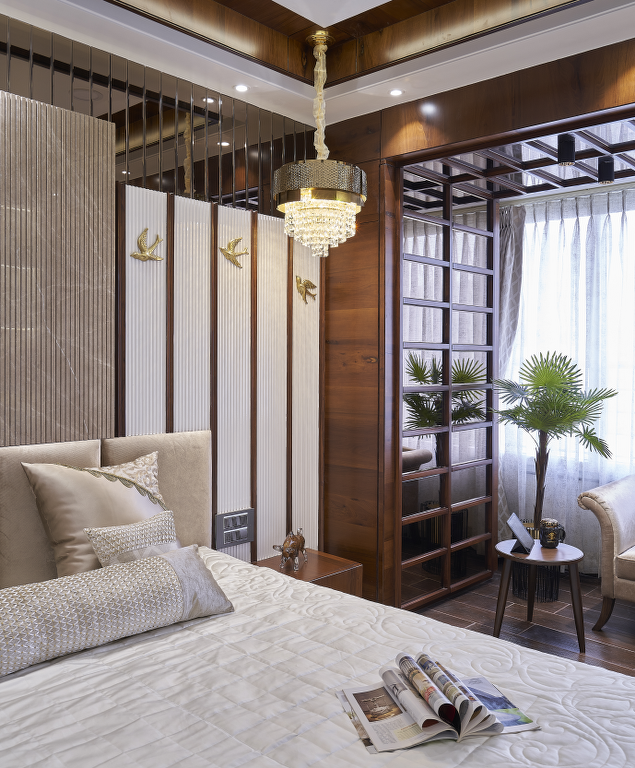 The light coloured Italian pattern on the floor gives a very classy, fun and spacious feel while directing the eye around the room. let fresh air in or block unwanted prying eyes, while maintaining the themes of the room and the combination of the materials like Italian,glass and veneer enhance its look.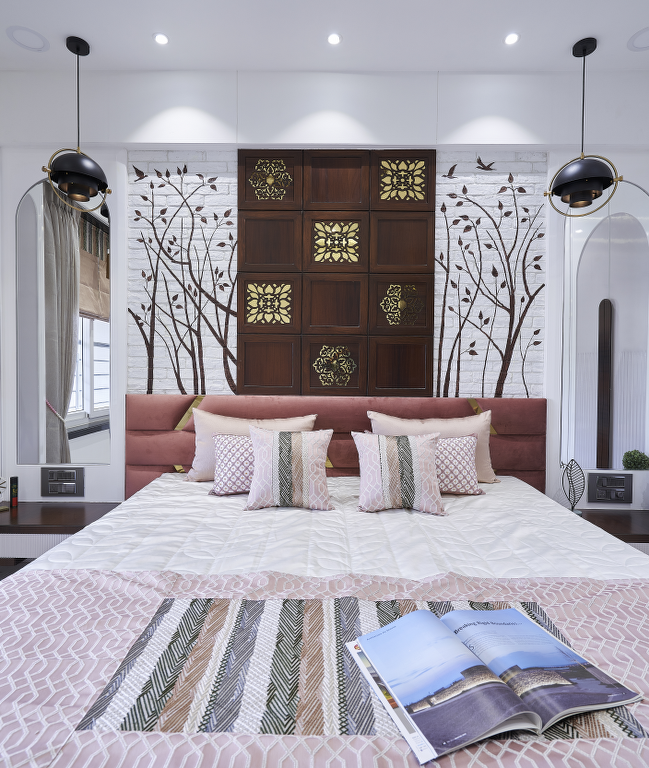 The Italian at tv unit with clean lines and mdf beadingsat bedback a double pillow headboard, is not only an example of finely-crafted furniture but also boasts of an elegantly bold detailing of Chevron stitching which makes it truly distinctive. The delicate lights, along with the trendy side tables add just the right touch of refinement, practicality and a hint of colour to the room and artwork also enhance the glory of room.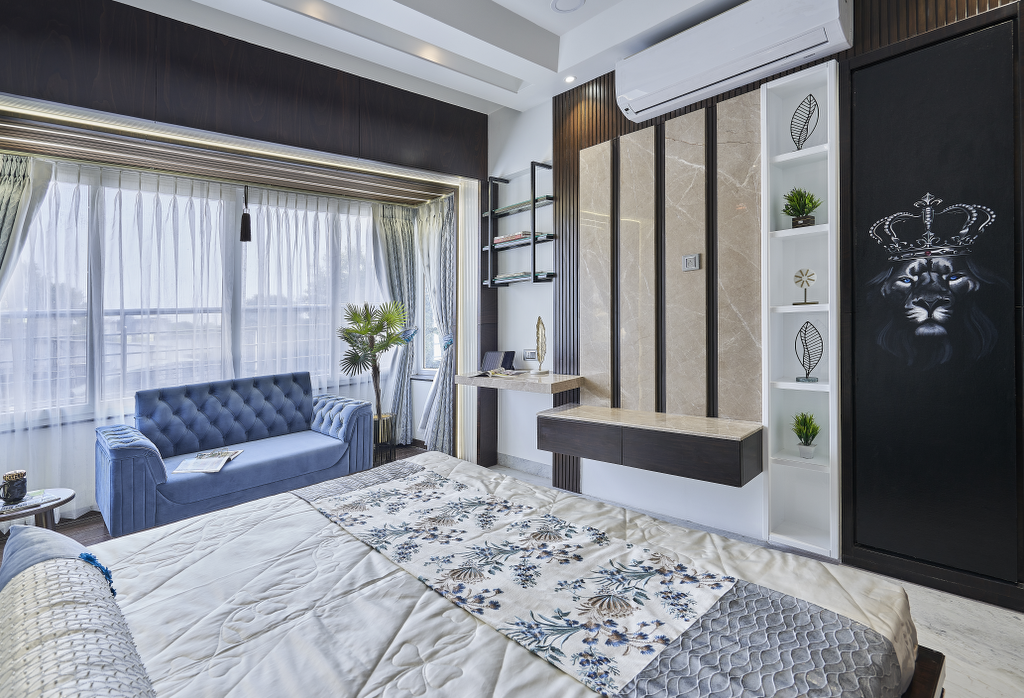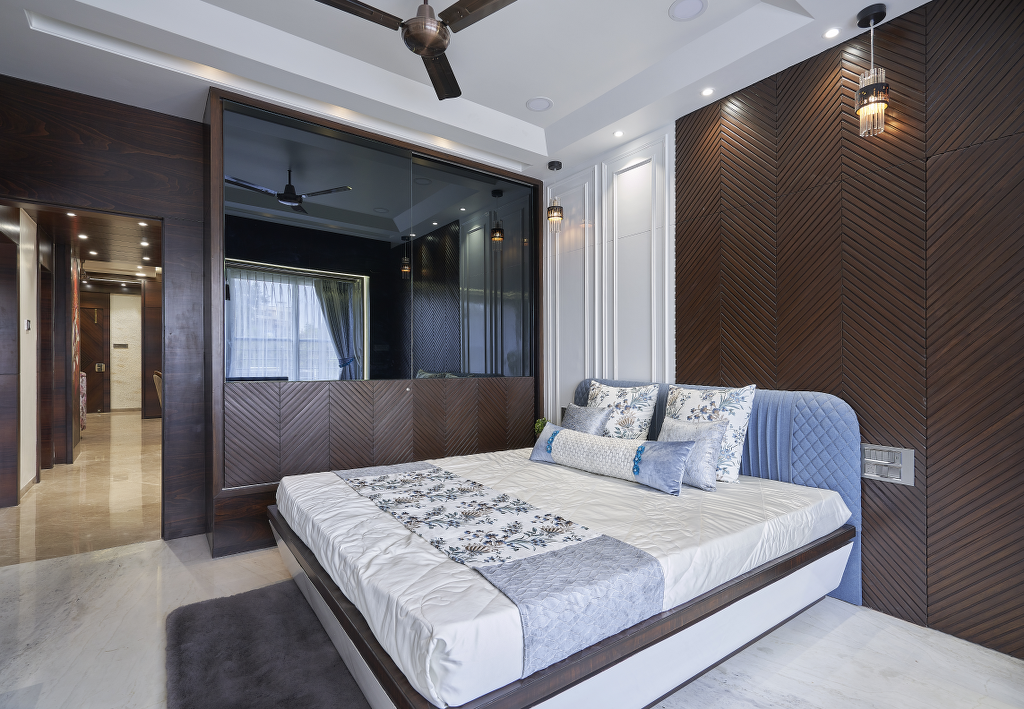 Fact File
Designed By: Omprakash Thakrani Architects
Project Type: Apartment Interior Design
Project Name: Khushalani House
Year Built: 2021
Location: Nagpur
Duration of Project: 6 months
Size: 1400 sq.ft.
Project Cost Appx: 25 Lac
Principal Architect: Omprakash Thakrani
Design Team: Bhavna Sadhwani
Photography Credits: Ashish Bhonde
Products and Materials: Sanitaryware: Jaquar | Kitchen: Hettich | Paints: Asian Paints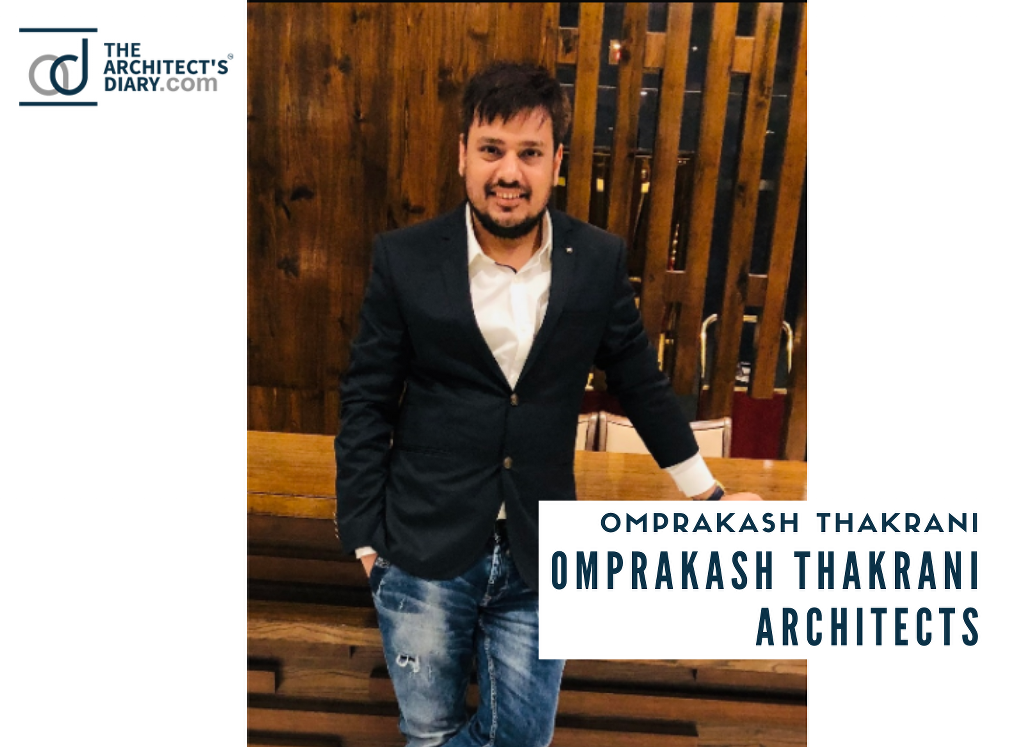 Firm's Website Link: Omprakash Thakrani Architects
Firm's Facebook Link: Omprakash Thakrani Architects
Firm's Instagram Link: Omprakash Thakrani Architects
Disclaimer: No TAD editor is involved in the curation of this content.