India's legendary Architect Balkrishna Doshi, or lovingly known as B.V. Doshi passes away at 95. The first and only Pritzker Awardee of India, B.V. Doshi was a pioneer in shaping the post-Independence architecture of the nation. With his modernist and brutalist architectural style and signature "Doshi" designs, he inspired generations of Architects and will always continue to do so!
It's a mournful day today, as the nation and it's design community has lost it's icon, an Architectural idol, and a creative genius. With "The Architect's Diary", let's take a moment to remember Ar. B.V. Doshi and celebrate a legendary life lived!
B.V. Doshi, a prominent Indian architect was considered one of the most important figures in South Asian architecture with many notable buildings designed by him in India and abroad, including the Indian Institute of Management in Ahmedabad, the Aranya Low-Cost Housing in Indore, and the Sangath office building in Ahmedabad. He was also an Urban Planner, an Academician, and a Teacher. He was awarded the prestigious Pritzker Prize in 2018 for his outstanding contributions to the field of architecture.
B.V. Doshi had a long and accomplished career in architecture. Some of his notable achievements include:
He was the first Indian architect to be awarded the Pritzker Prize, in 2018.
He designed many notable buildings in India, including the Indian Institute of Management in Ahmedabad, the Amdavad Ni Gufa, and the Aranya Low Cost Housing.
He also designed buildings in other countries, including the Gandhi Labour Institute in Ahmedabad and the Institute of Indology in Ahmedabad.
He taught and mentored many prominent architects and was a visiting professor at universities around the world.
He was awarded the Padma Shri in 1976, Padma Bhushan in 2016 and Padma Vibhushan in 2020.
He was also awarded the Royal Gold Medal for architecture by the Royal Institute of British Architects in 1984.
He was also awarded the Aga Khan Award for Architecture in 2018 and served as jury member of the award multiple times.
The Architect's Diary pays it's tributes to the legend with the Top 10 Buildings Designed by Ar. B.V. Doshi in India.
IIM Bangalore
The 54,000 sq mt IIMB complex, built on a 100-acre campus, is based on the design of the town of Fatehpur Sikri, laid out by Akbar in the 16th century. The architect, B V Doshi, achieved this vision by linking a network of corridors, courtyards, and external spaces allowing for future extensions.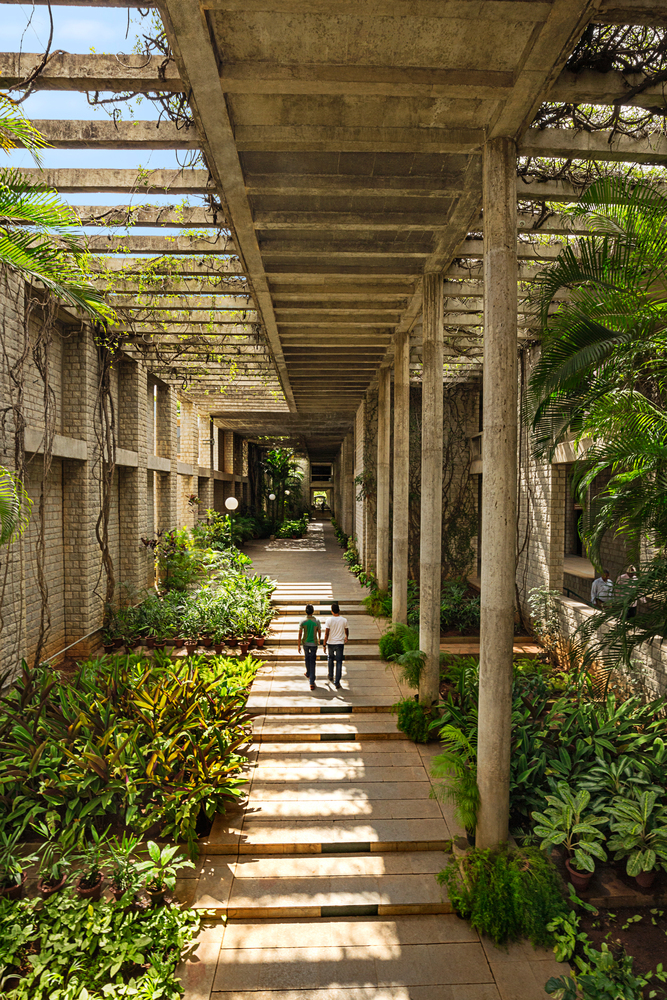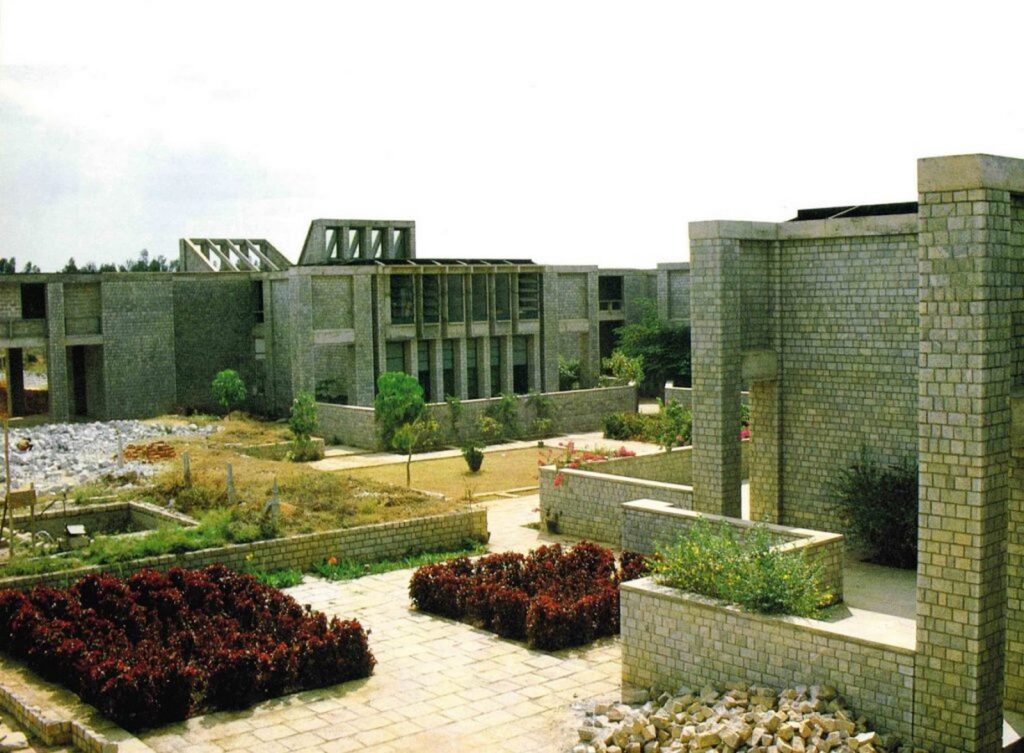 Sangath Office, Ahmedabad
Balkrishna Doshi's own studio, Sangath, features a series of sunken vaults sheathed in china mosaic as well as a small grassy terraced amphitheater and flowing water details. Having been considered the building that fully describes himself, Sangath is a complete combination of Doshi's architectural themes from his previous work including complex interiors and structures, ambiguous edges, vaults and terraces. More about Sangath after the break.
Amdavad ni Gufa
Amdavad ni Gufa is an underground art gallery in Ahmedabad, India. Designed by the architect Balkrishna Vithaldas Doshi, it exhibits the works of the Indian artist Maqbool Fida Husain. The gallery represents a unique juxtaposition of architecture and art. The cave-like underground structure has a roof made of multiple interconnected domes, covered with a mosaic of tiles. On the inside, irregular tree-like columns support the domes. It was earlier known as Husain-Doshi ni Gufa.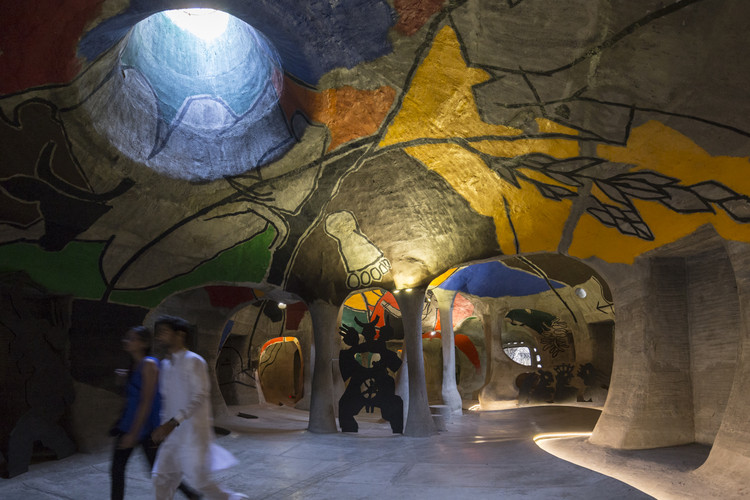 CEPT Ahmedabad
A few years after his apprenticeship with Le Corbusier, Doshi and several colleagues established the Ahmedabad School of Architecture, which became the Center for Environmental Planning and Technology (CEPT), comprised of the school of architecture, as well as those of planning, building science and technology, and interior design.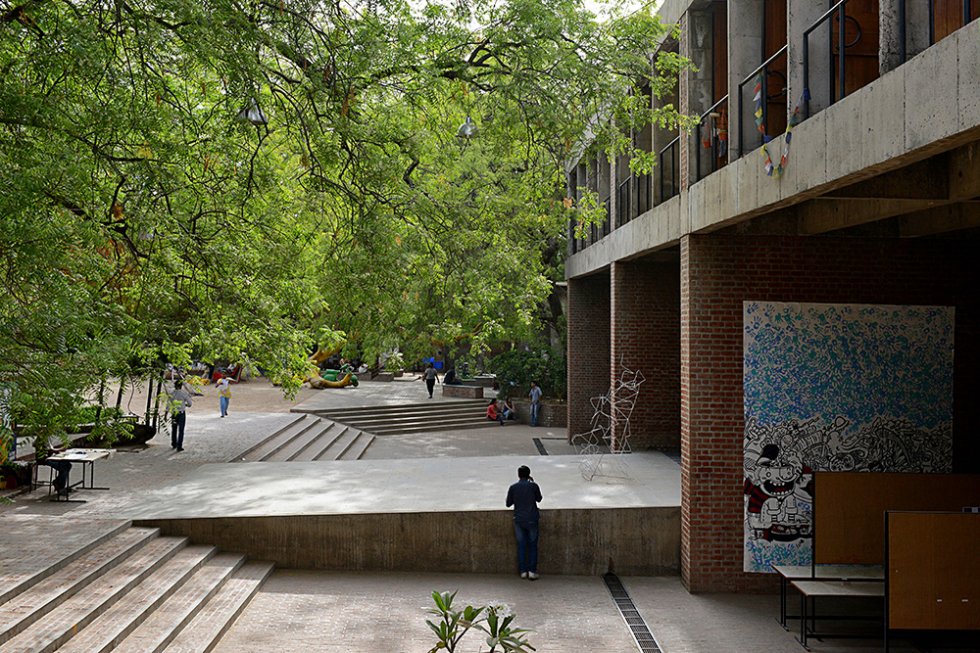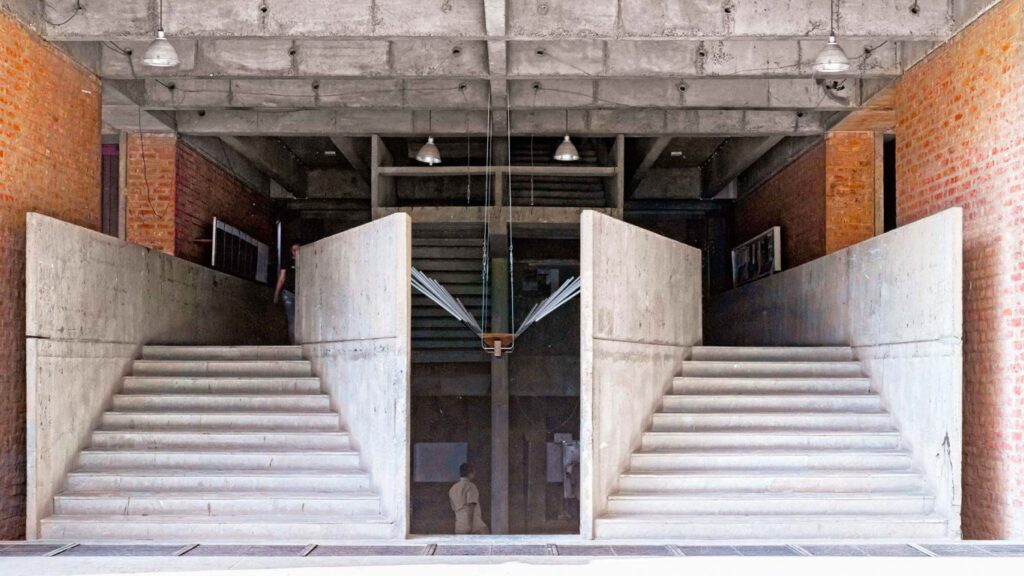 Institute of Indology, Ahmedabad
"Design is nothing but a humble understanding of materials, a natural instinct for solutions and respect for nature." — B.V Doshi
The Lalbhai Institute of Indology is an institutional as well as cultural project located in Ahmedabad, India. The project was completed in the year 1962 by the 2018 Pritzker laureate, Balkrishna Doshi, an Indian architect, educator, and academician. The project was designed to house, preserve, restore and collect ancient Indian manuscripts and artefacts.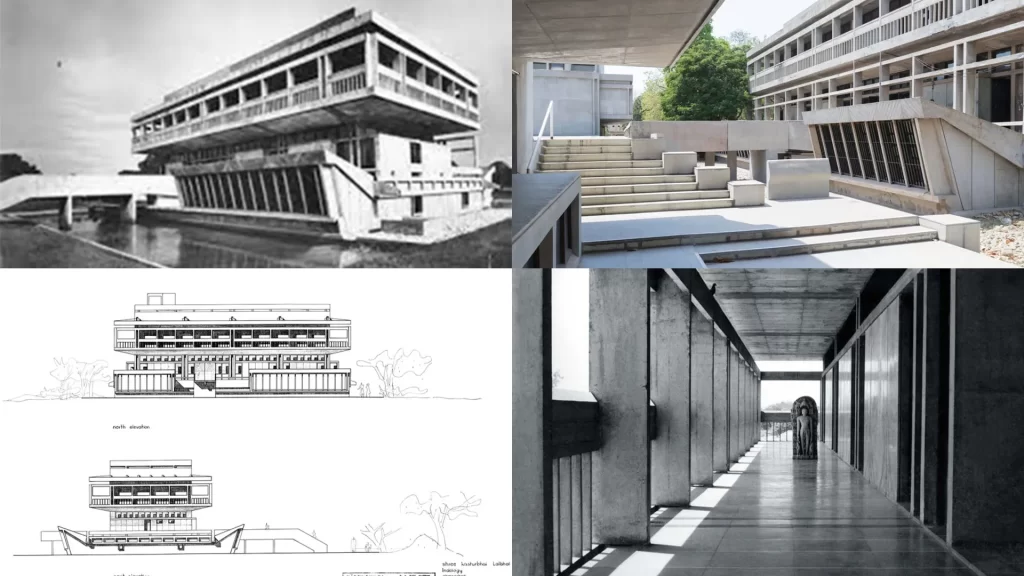 Aranya Housing, Indore
Following the brick vaults and private courtyards of the low-cost staff housing and guest house for the Ahmedabad Textile Industry's Research Association (1957), Doshi's commissions for subsidized industrial housing schemes rapidly grew in scale.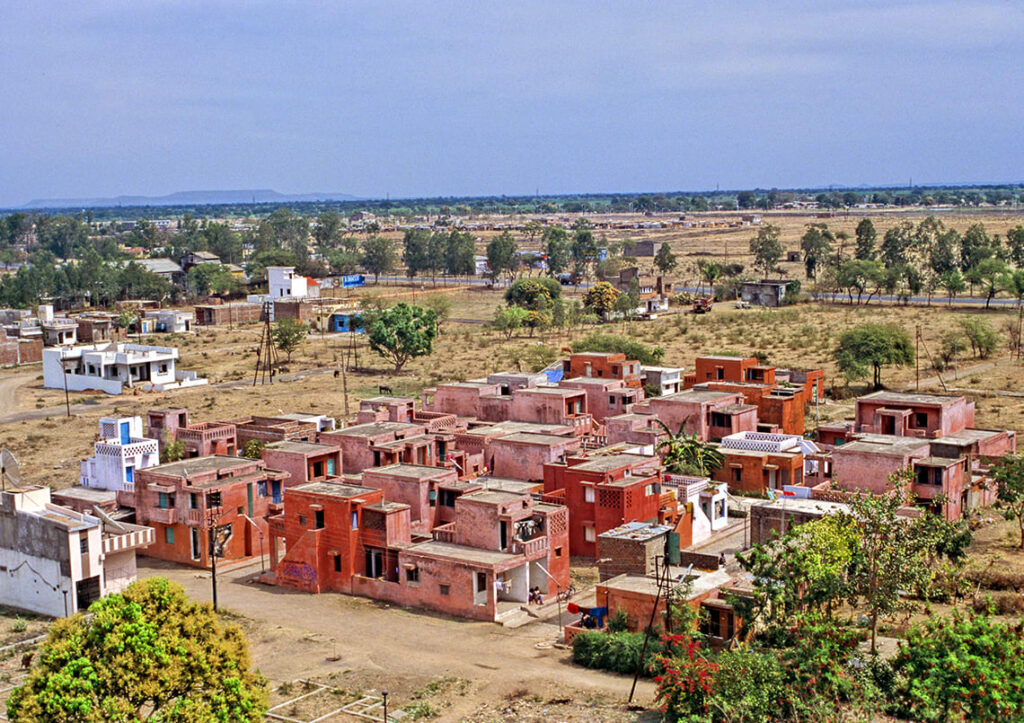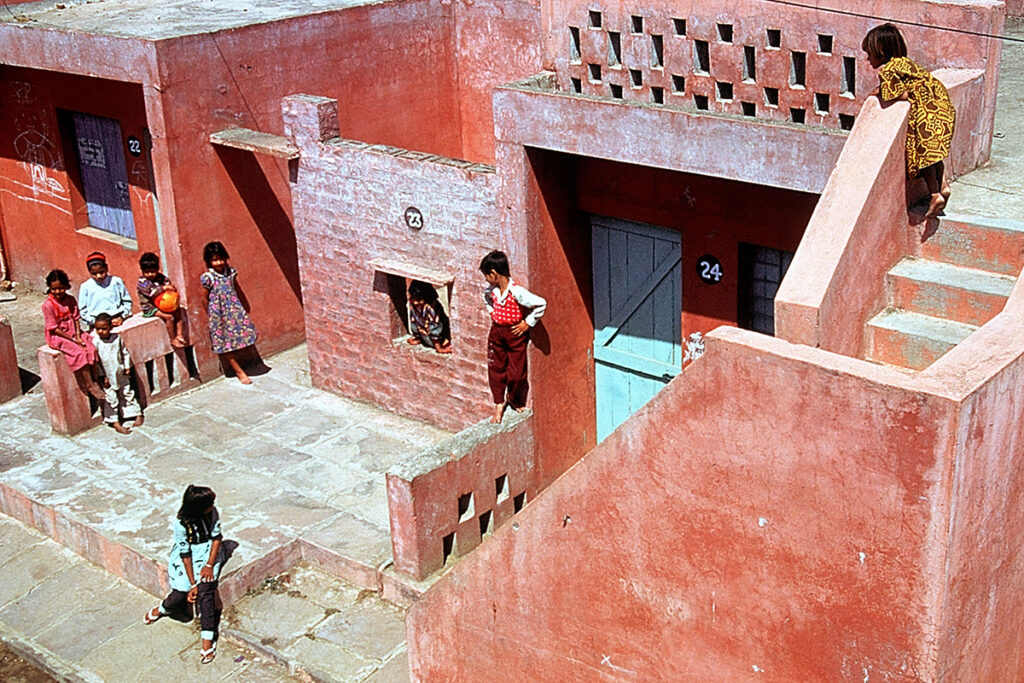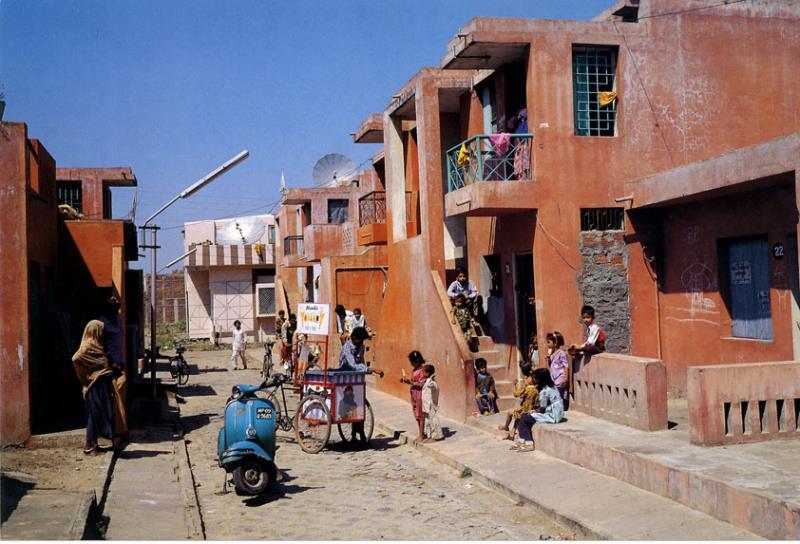 IIM Udaipur
Balkrishna Doshi has been awarded the 2018 Pritzker Prize, the highest honor in the field of architecture. Doshi is the founding partner of Vastu Shilpa Consultants, the firm that designed IIM Udaipur's new 300-acre campus that is currently completing constructed in Balicha, Udaipur.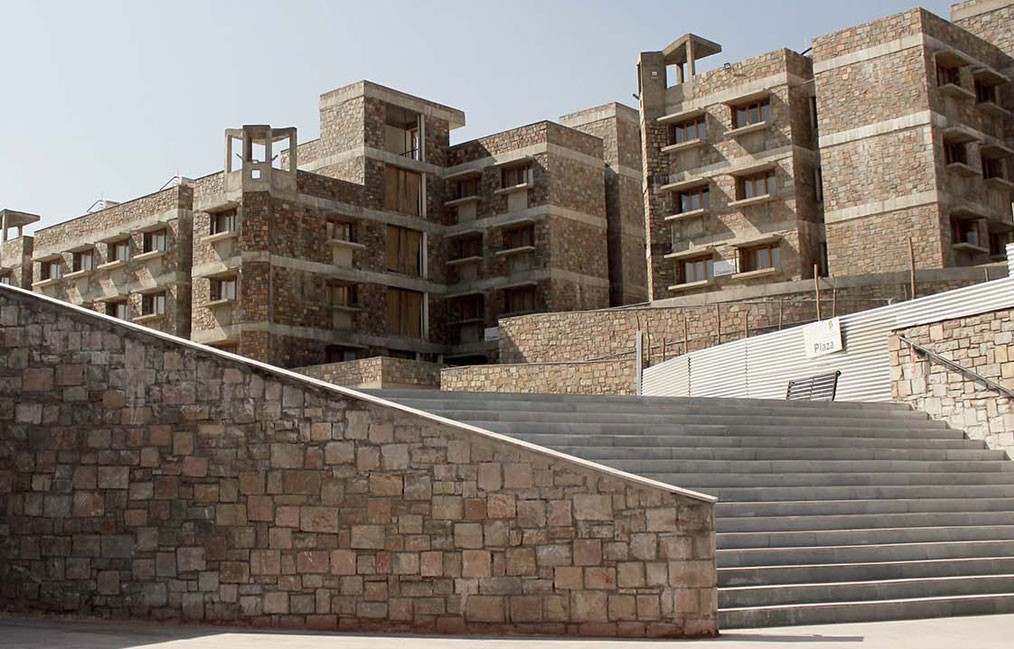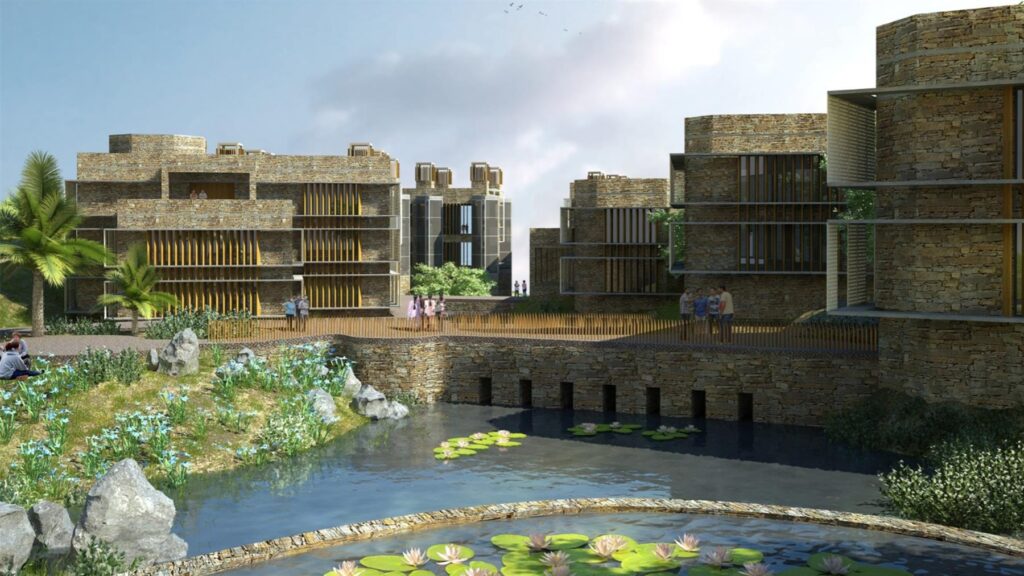 LIC Housing
LIC Housing designed by Architect BV Doshi in Ahmedabad in 1973. The scheme, known locally as Bimanagar, consists of 324 units organized in a duplex terraced unit scheme on 54 plots.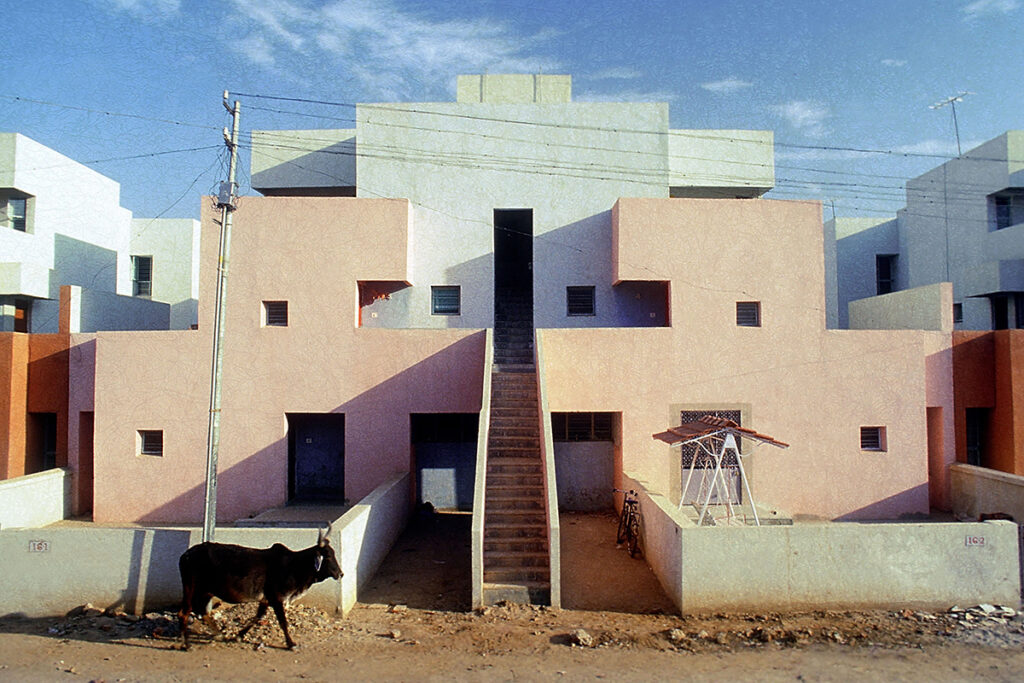 ECIL Hyderabad
The ECIL township was built by Doshi between 1969 and 1971, and was part of a planned expansion of the Hyderabad electronics industry. The settlement is about 15 km from the centre of Hyderabad. Doshi designed the structure specifically for Hyderabad's climate, by using charts to establish sun angles and wind direction so that it can best exploit it through openings and shorts.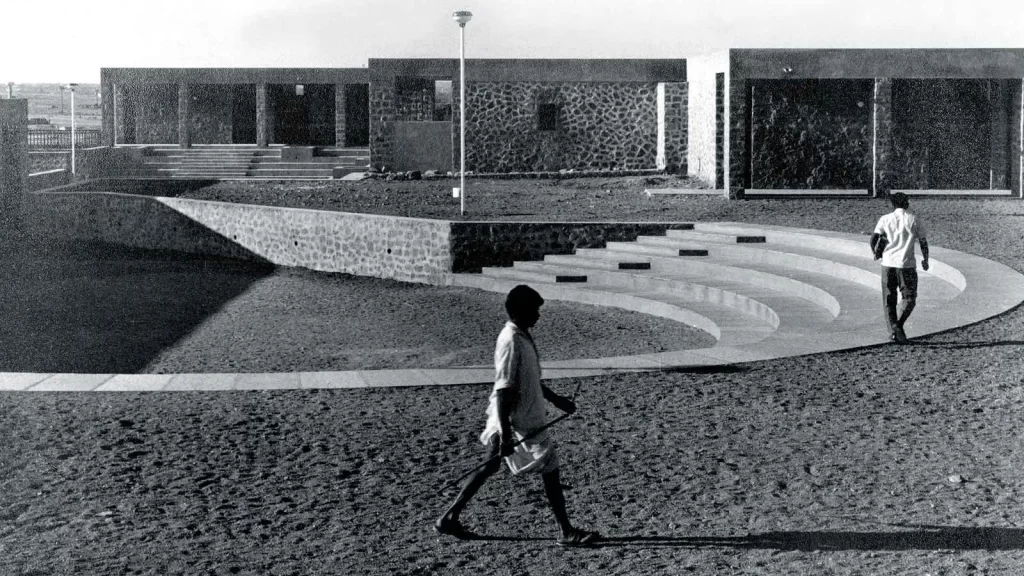 IFFCO Township Kalol
Another economically driven housing project, this eco-friendly township was designed as part of the expansion of the Indian Farmers Fertilizer Co-operative Ltd.
B.V. Doshi played an important role in shaping the architectural landscape of India and had a significant impact on the field of architecture through his designs, teaching, and mentorship. He will always be remembered through his designs and works and the impact he left on the numerous architects and designers who idolised him.