&nbsp
Doctor's Clinic Interior | Ananta interiors
The design of a clinic plays a significant role in ensuring that they remain as calm as possible. The design and look of the clinic must identify the type of service they provide. Located in Surat, the project is transfigured from an old commercial space fulfilling the requirements of general physician's clinic. The spaces comprises of a large outdoor area, reception cum waiting and doctor's cabin/consultation room.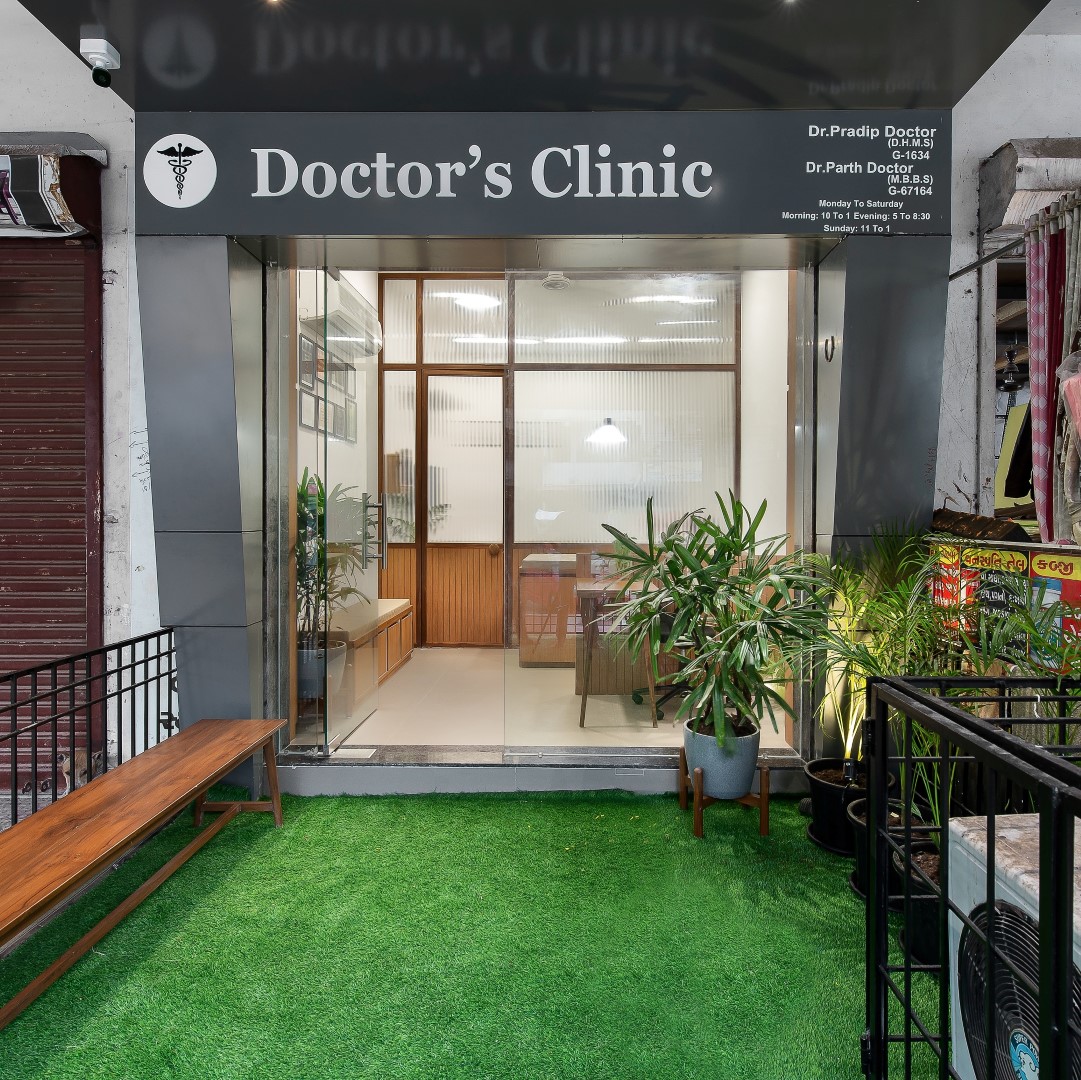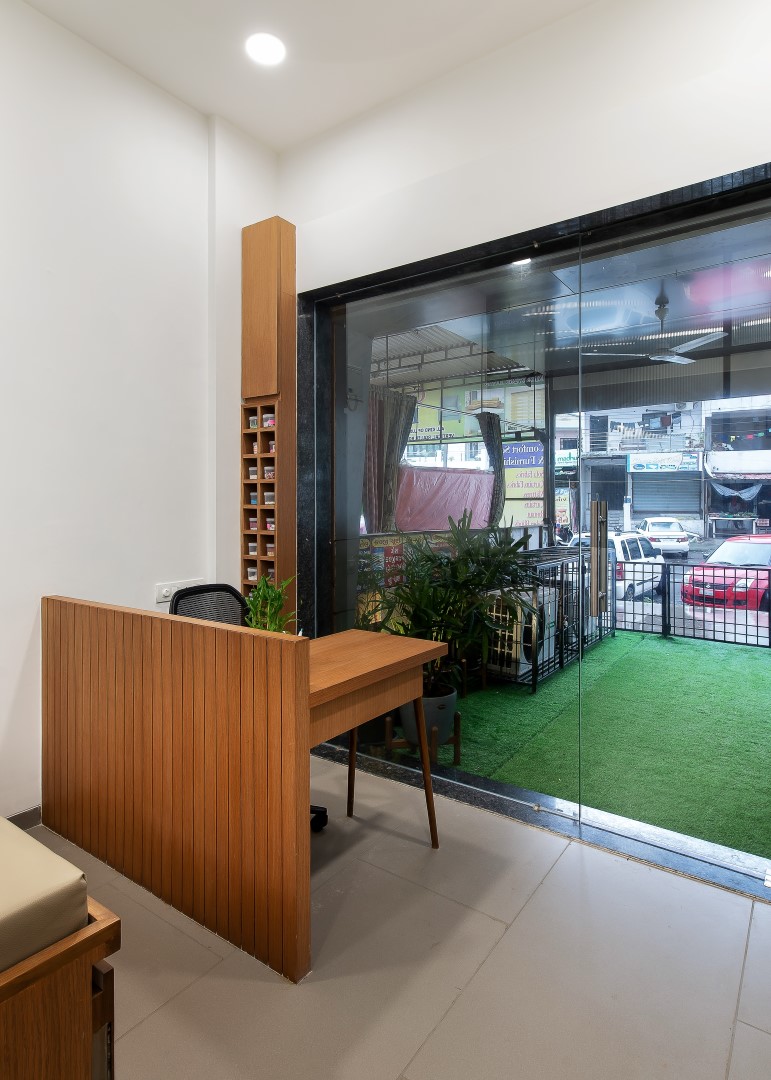 The entrance to the clinic is a large outdoor space with adequate comfortable seating for the visitors and people accompanying them. The outdoor space is floored with artificial green lawn to add more comfort to the entrance. It is shaded with overhanging MS structure to protect from rain and to cut the direct heat entering the reception area. Since the existing structure is devoid of windows, the entrance to the reception is a large glass partition to provide access to daylight. Indoor and outdoor plantations of area palm and bonsai are provided to keep the environment clean and calming.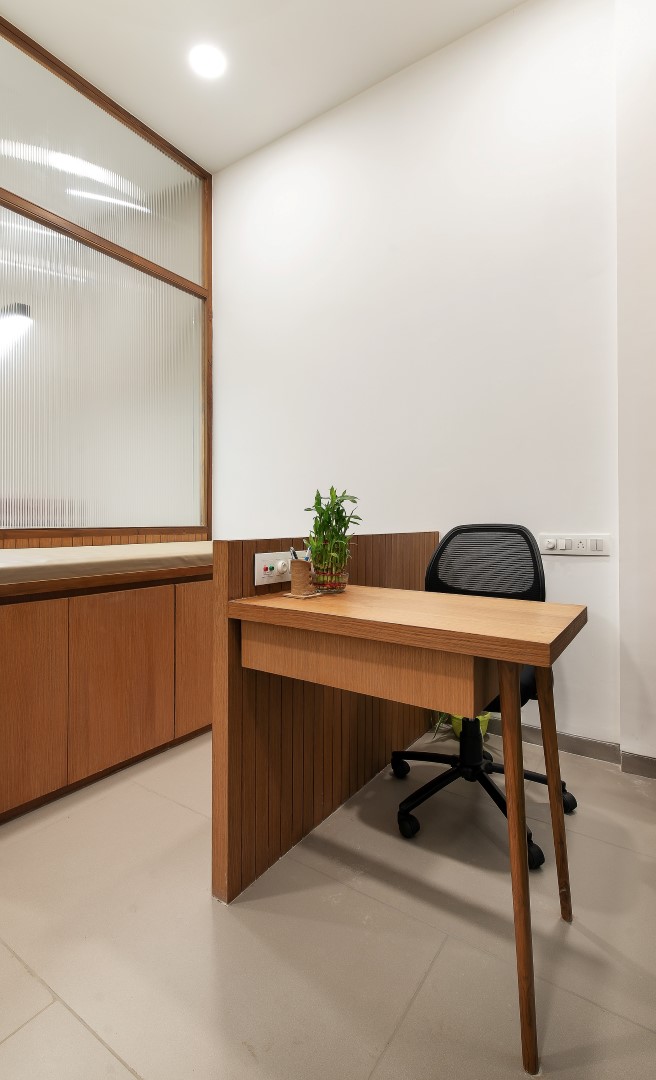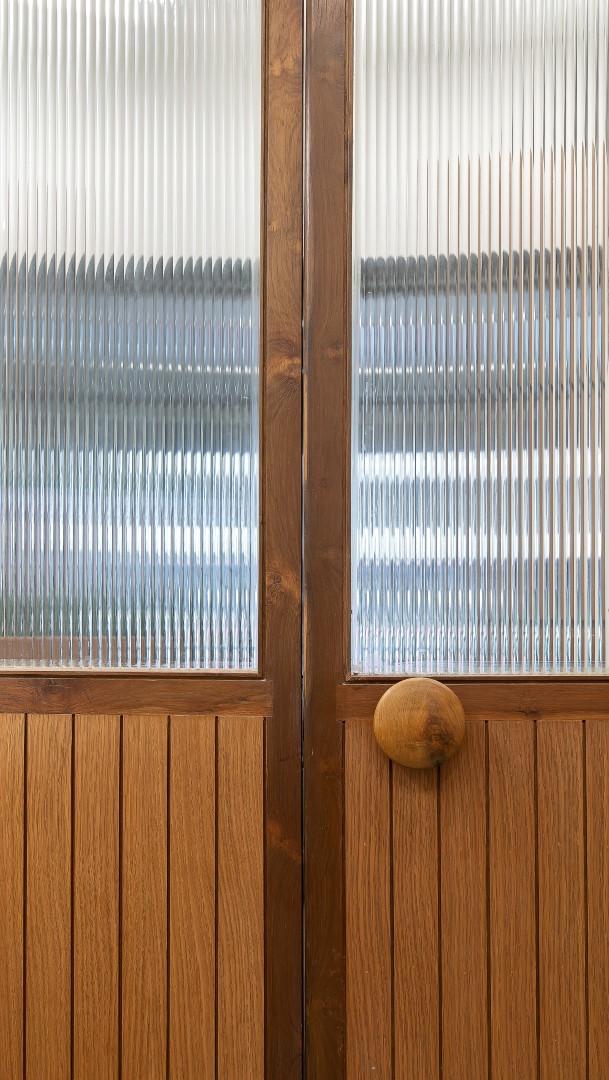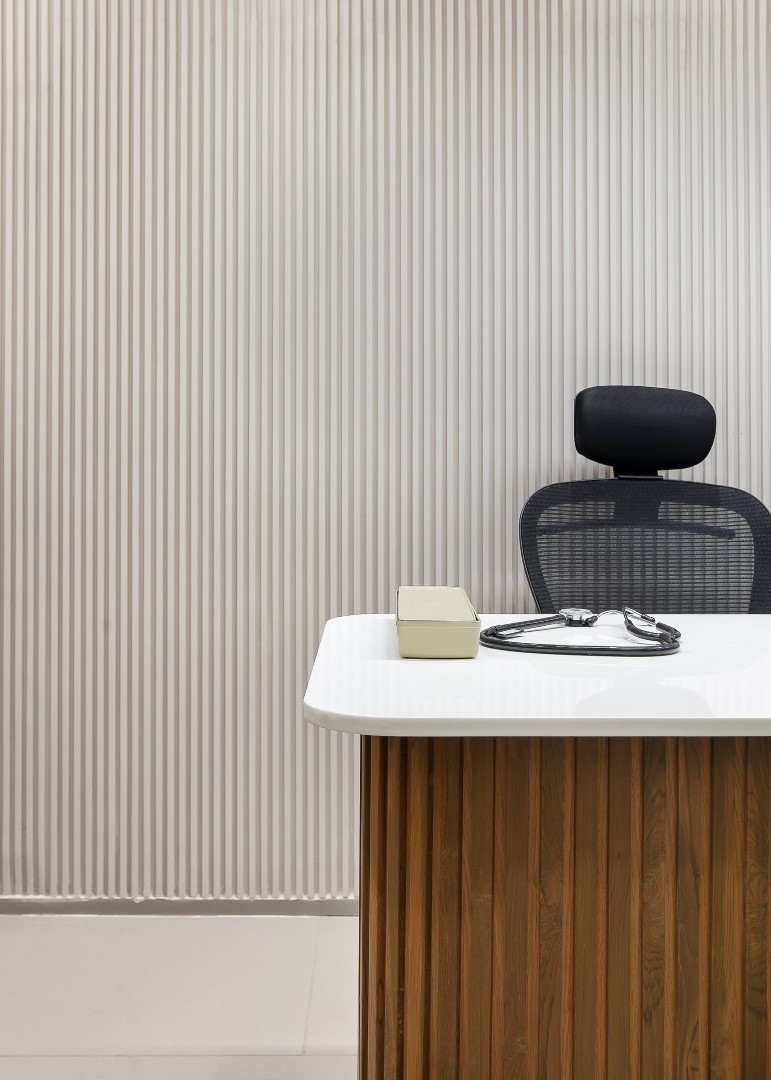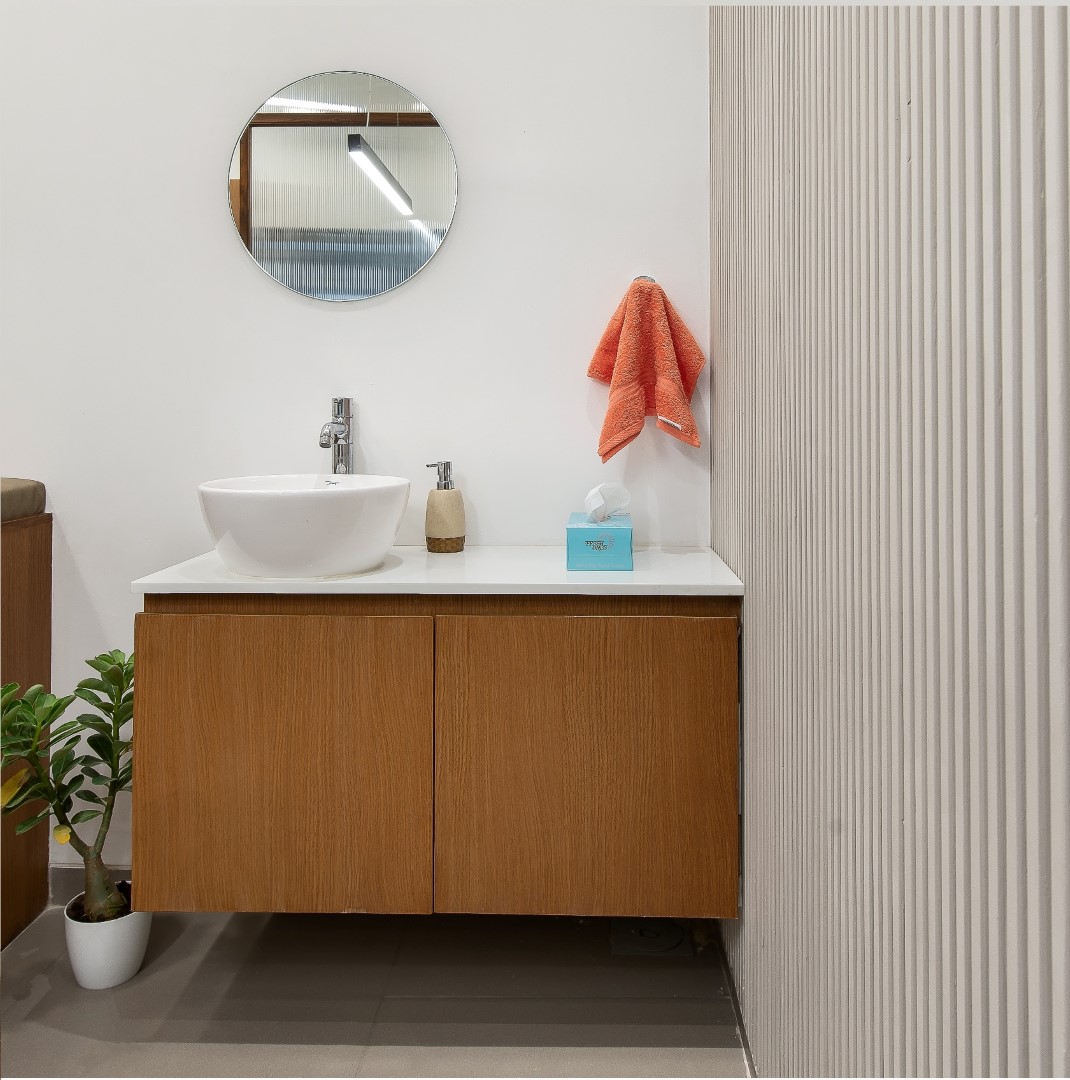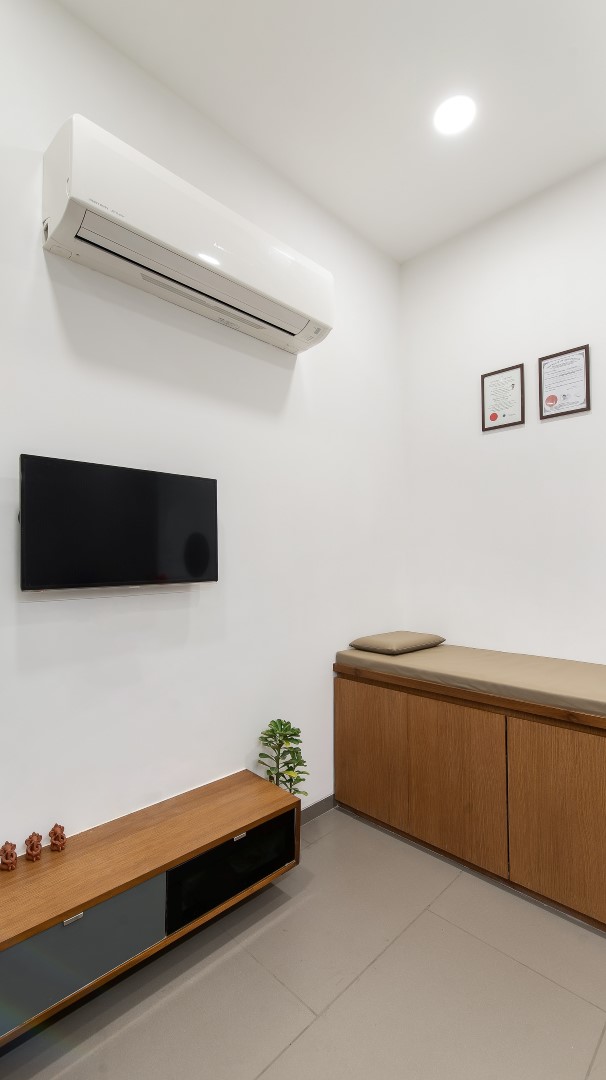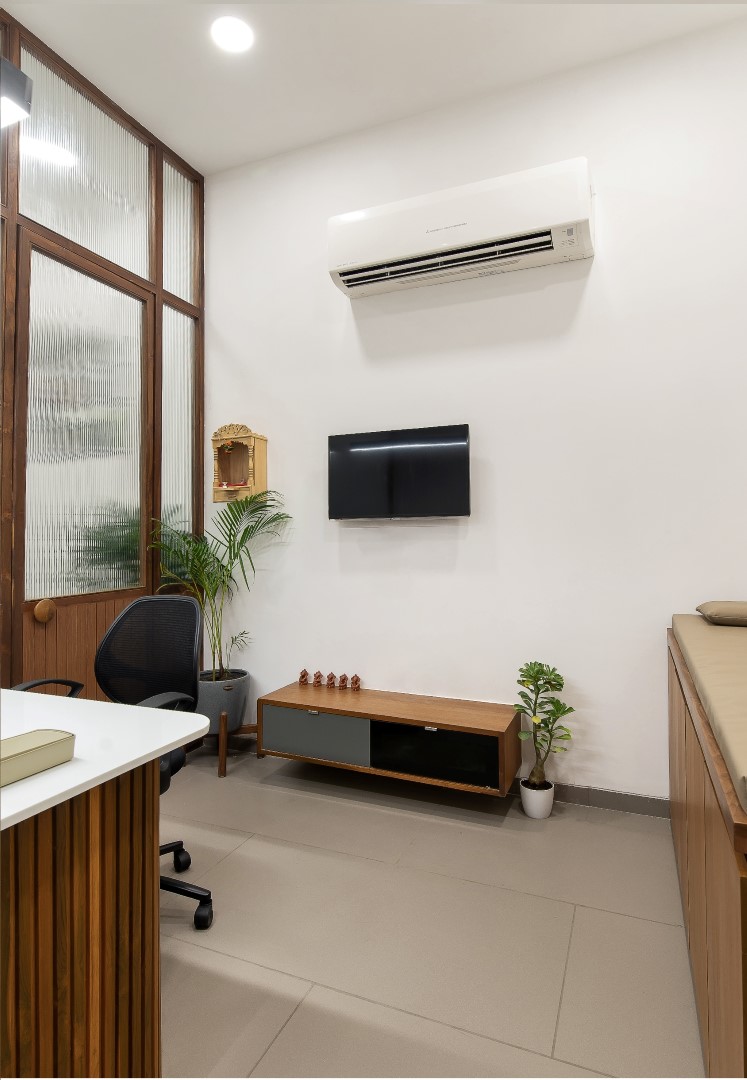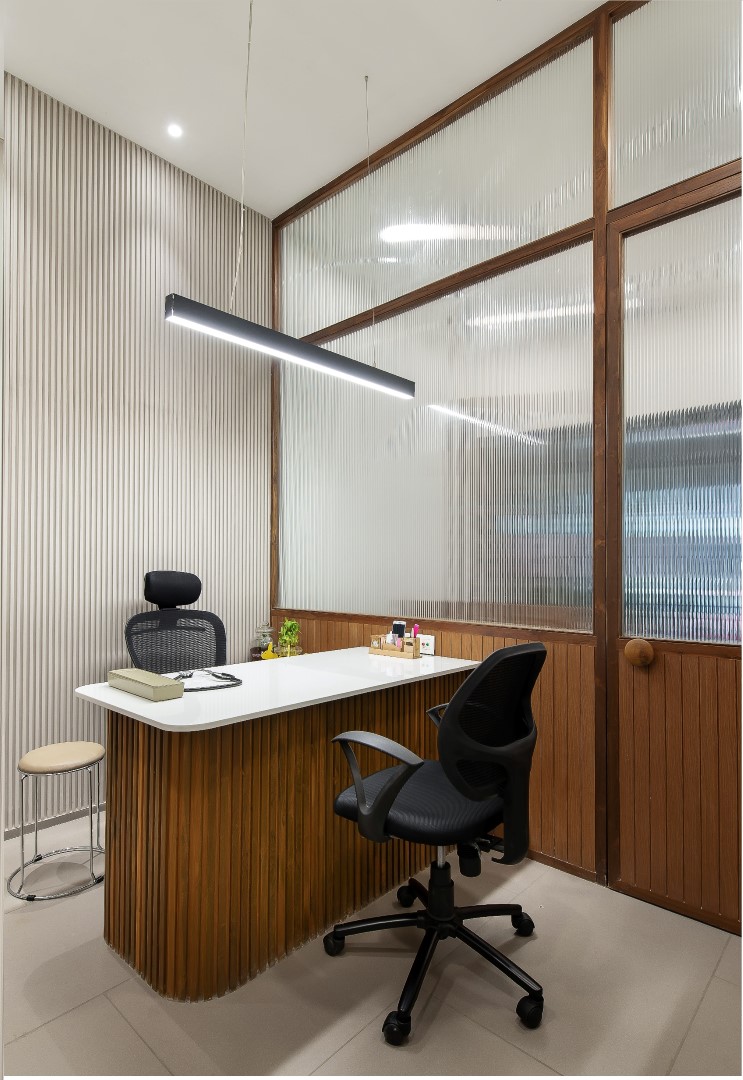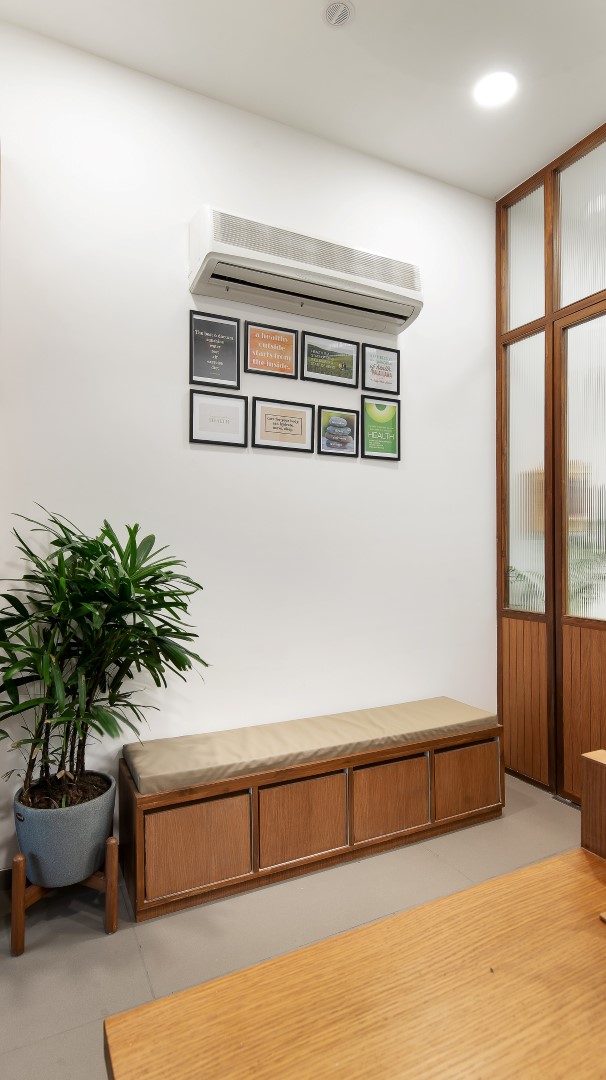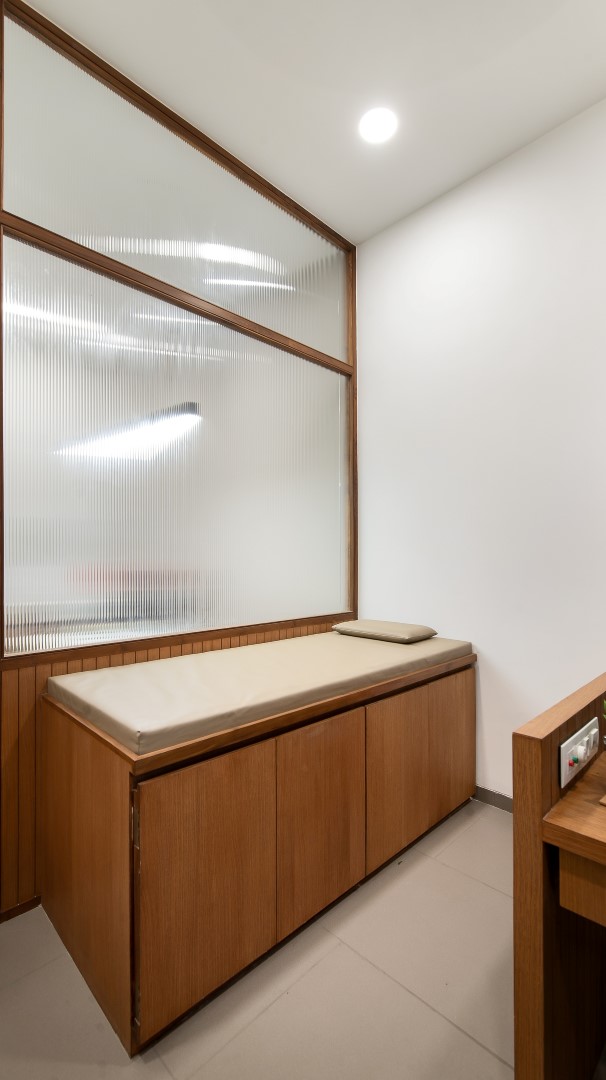 Simple and monotonic shades of white are adopted for flooring and wall to keep the overall interior serene and subtle. Furniture follows a rhythmic stripped pattern and is colored in such a way that it contrasts well with the walls and flooring. Lighting is another important aspect of the design. The lighting in reception and waiting area is less bright to evoke a sense of calmness while consultation room is comparatively brighter.
FACT FILE:
Firm: Ananta interiors
Location: Althan, Surat
Principal Designer: ID Harsh Gonawala
Carpet Area: 372 sq.ft
Client Name: Mr. Parth Doctor
Photography: yellowframe , Mr. Bhavesh Raghavani
Manfacturer: GM Switches, Jaquar sanitaryware, Enox