D'LIGHT : Kinetic Lighting -Transformable Lampshade
Designer: ID+IM Design Laboratory
+ D'LIGHT: Your very first personal kinetic lighting
A light is the one of the important element which contributes the atmosphere of the space. It's no secret that light have an impact on our feelings and state of mind. D'LIGHT, a modern table lamp with a transformable lampshade, will be the perfect light for not only improving your interior design of the allocated space, but also for comforting atmosphere. D'LIGHT ‒ a compound word of "donative" and "light"‒ is a kinetic lighting with transformable lampshade using flexible honeycomb structure. By simply control it with smartphone application, it automatically moves with an embedded motor inside. Intensity and direction of the light emitted from the lampshade keep change as the shape changes, so user can adjust its shape to make appropriate moods. It will provide a different mood at every angle. With flexible honeycomb structure and diverse designs, D'LIGHT not only provide rich emission of light, but also create wonderful mood in any places.

&nbsp
+ Customize everything within your hand : shape / motion / color / intensity
D'LIGHT can be connect to your smart phone through Bluetooth communicate with our app. With app, you can control all D'LIGHTs in your house at once. This app will come in handy when you want to relax or concentrate on your work, as it will change the atmosphere in any room. It can also add some festive spotlights in your home while saving energy.
You can change mood in your room very easily with controlling D'LIGHTs shade and light. In Shade setting, you can change its shape and motion. In Light setting, you can change its intensity and color.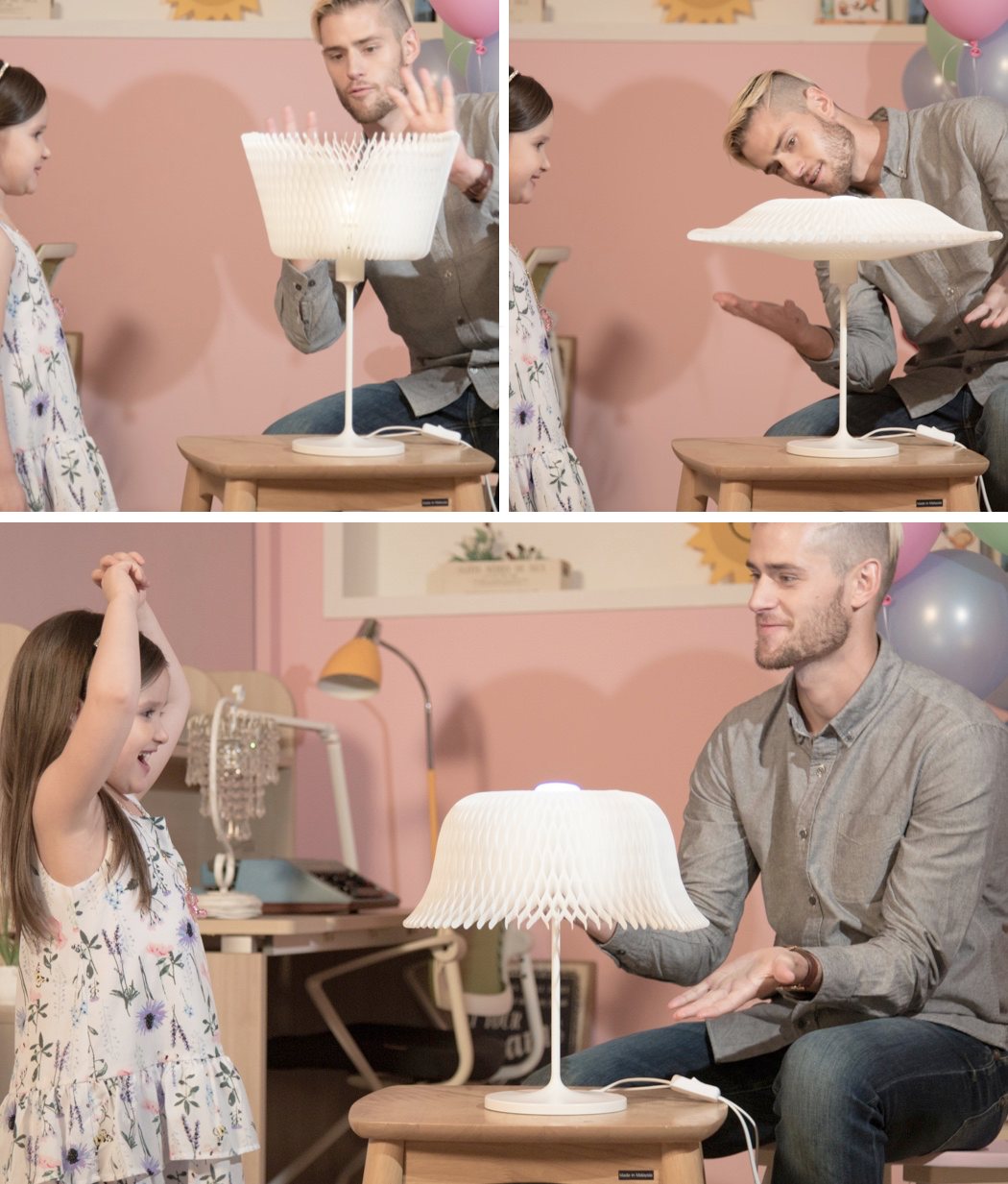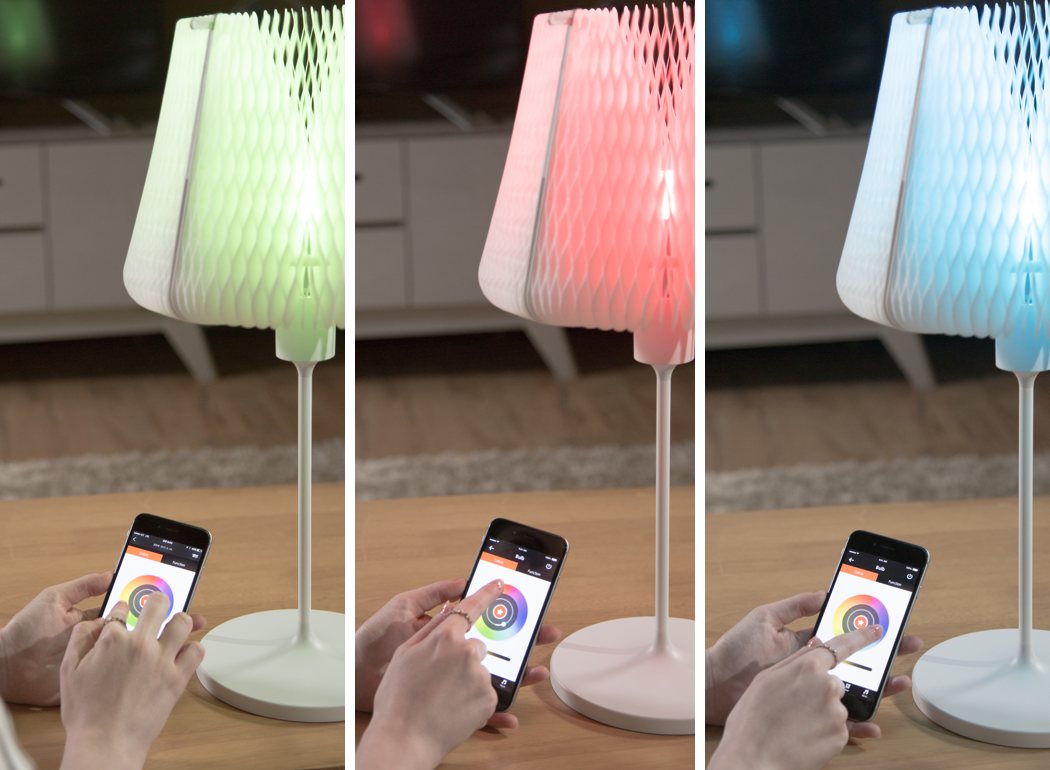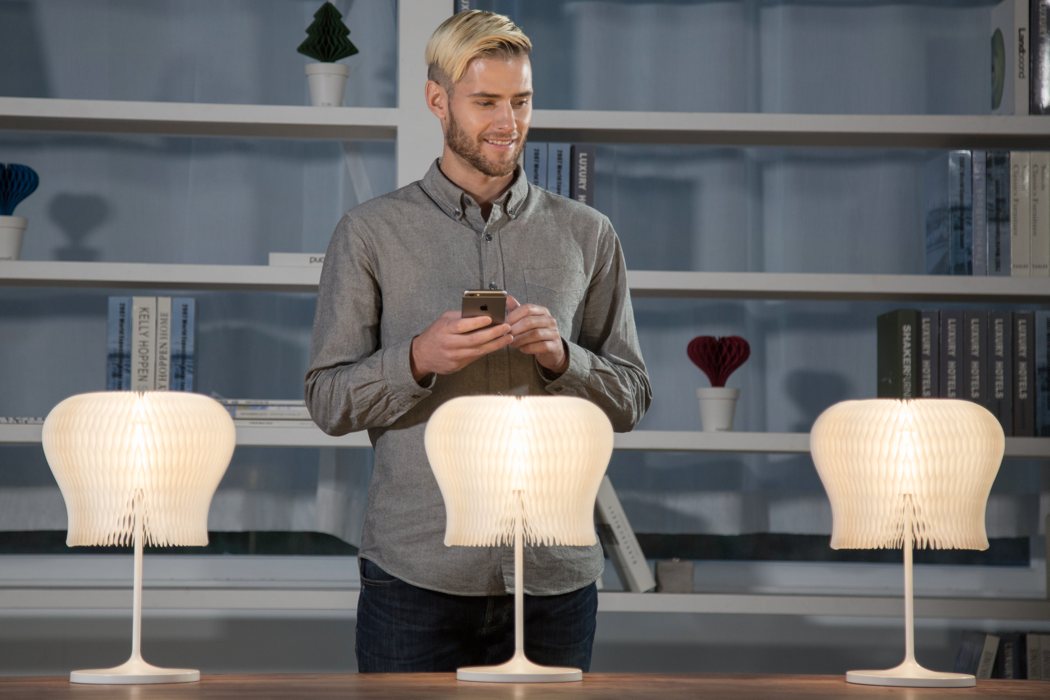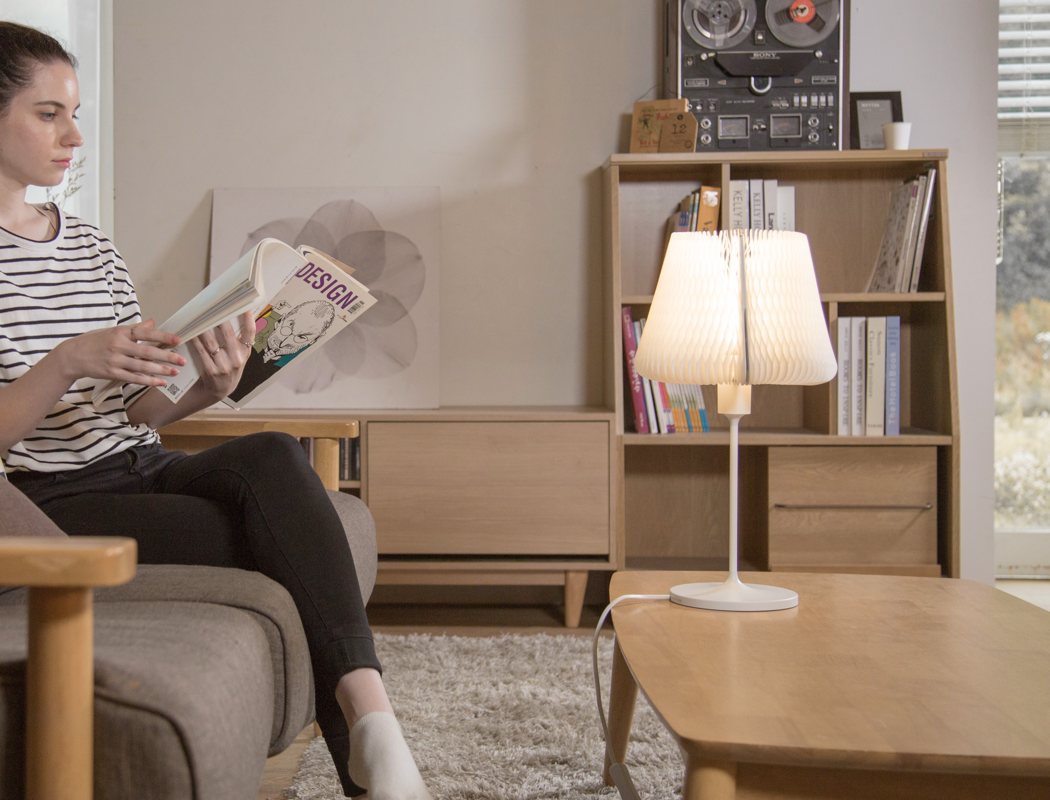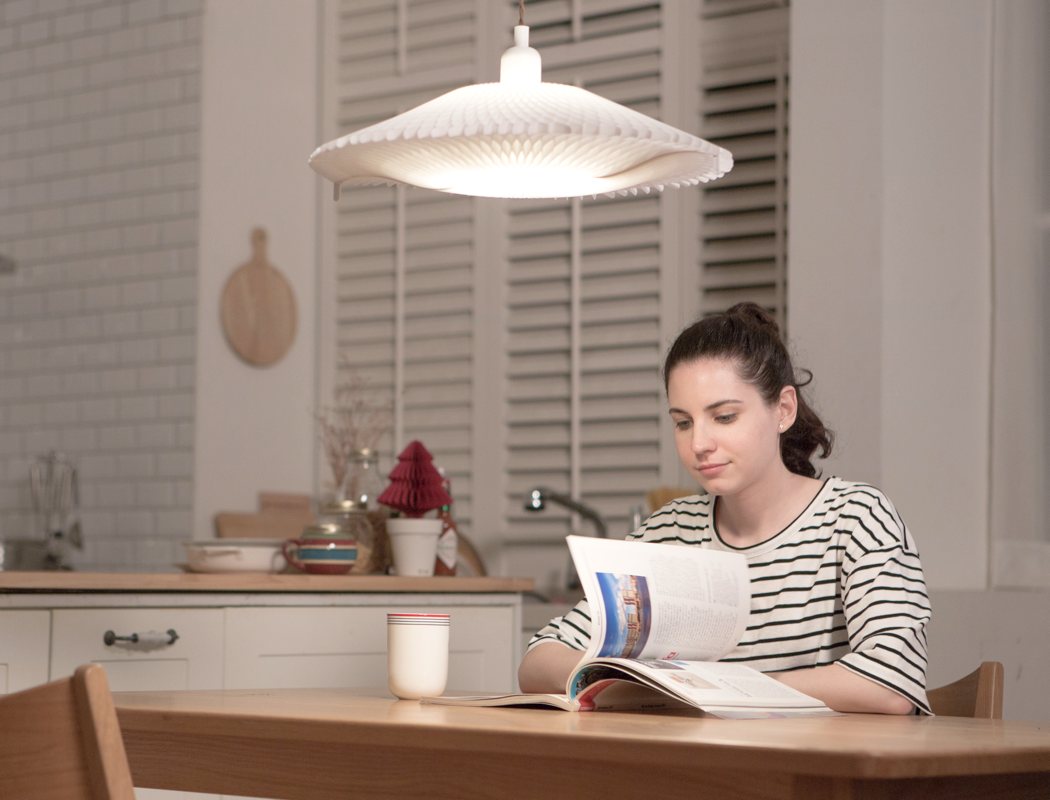 Buy Here >>> D'LIGHT : Kinetic Lighting -Transformable Lampshade

&nbsp