&nbsp
Chic and Regal Upscale Riverside Villa | Design Studio Associates
Visit : Design Studio Associates
The weekend has been forecasted for residents of this upscale riverside villa!
A second home is a luxury which you want to give yourself after hustling through the week. It is reason enough to leave for a much deserved relaxation in the countryside. The prospect of inviting friends and family over to share a cozy space is a delight in itself.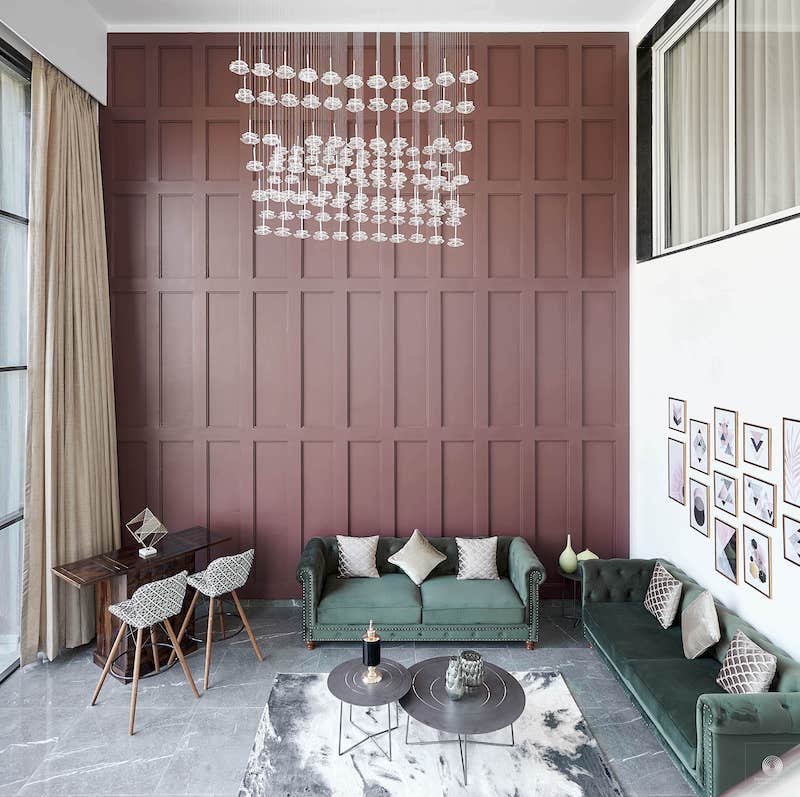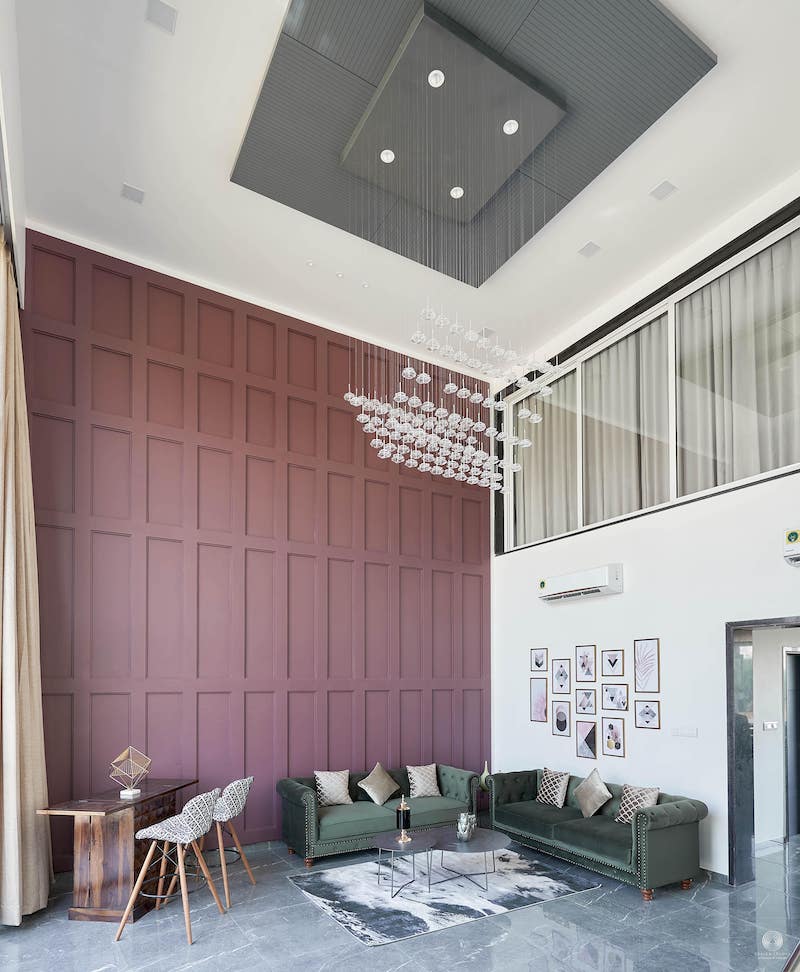 The design ideology of this riverside villa is governed by the client's need for leisure and qualitative family time. In times when the outdoor world is shutting down, this villa is the perfect escapade for enriching the familial relationships.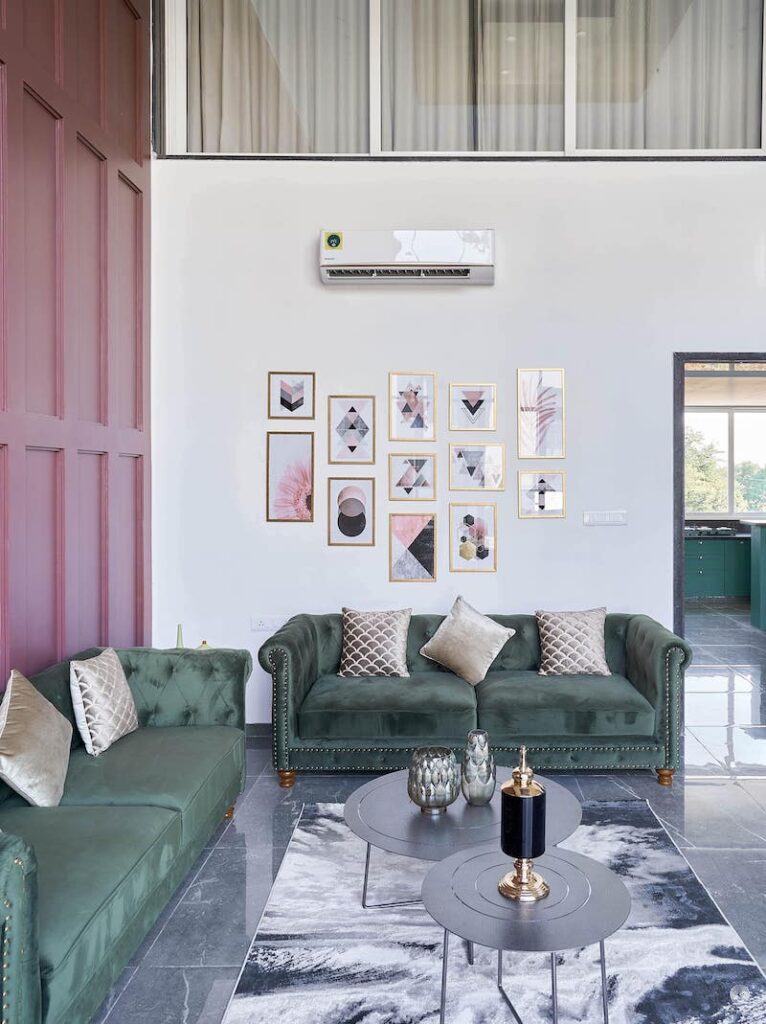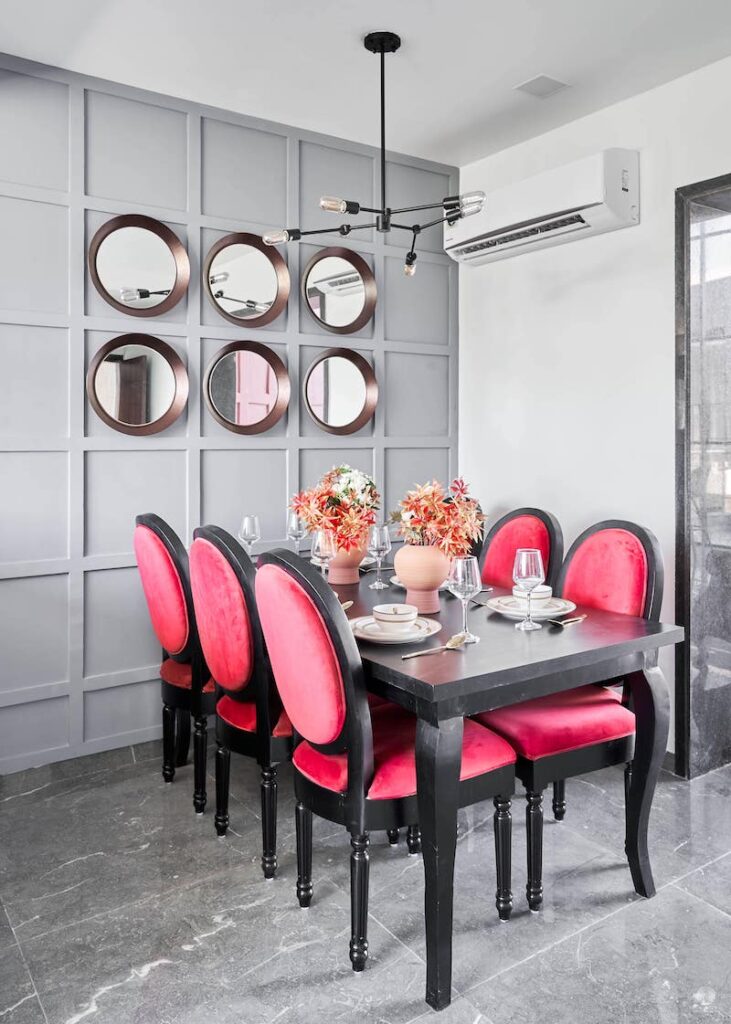 Translating luxuries in design can be tricky, but Design Studio has kept it chic and regal by incorporating Art Deco theme in the interiors. Double-volumed family room, use of wall mouldings and bold colours reinforces the philosophy. Marsala accent wall makes for a quintessential framework for the plush emerald green couches. The contemporary chandelier hanging from the centre of the ceiling grabs attention even from the floor above. Across the Marsala wall sits a set of Aztec printed wing chair, complimenting the grey marble floor.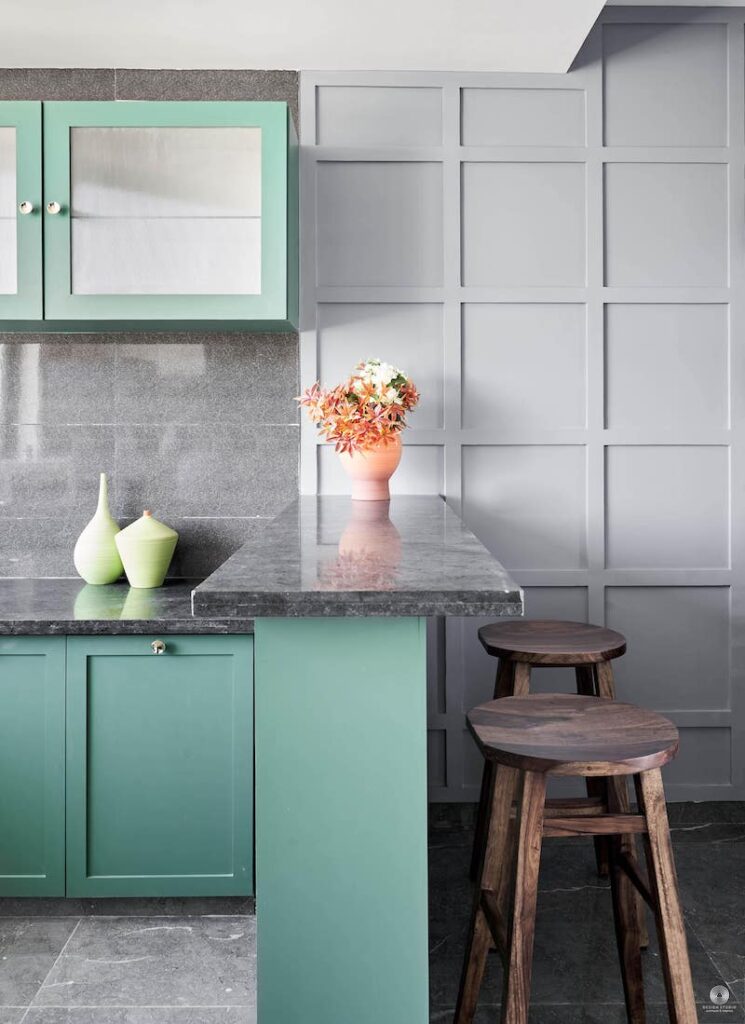 A family that eats together stays together and dining area is another place which witnesses the maximum family interaction after the living room. The colour red brings passion and strength to relationships and is the symbol of love. Strong representation of colours within common spaces keeps the ambience vibrant and cheerful. Supplementally, the theme is also manifested on the floor above.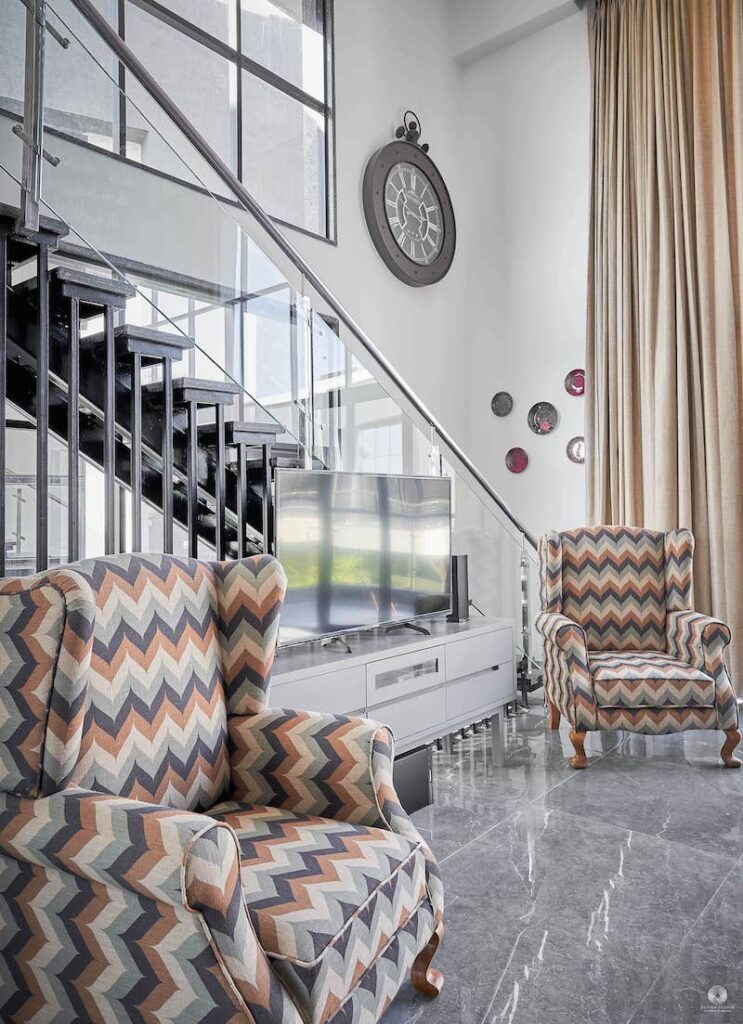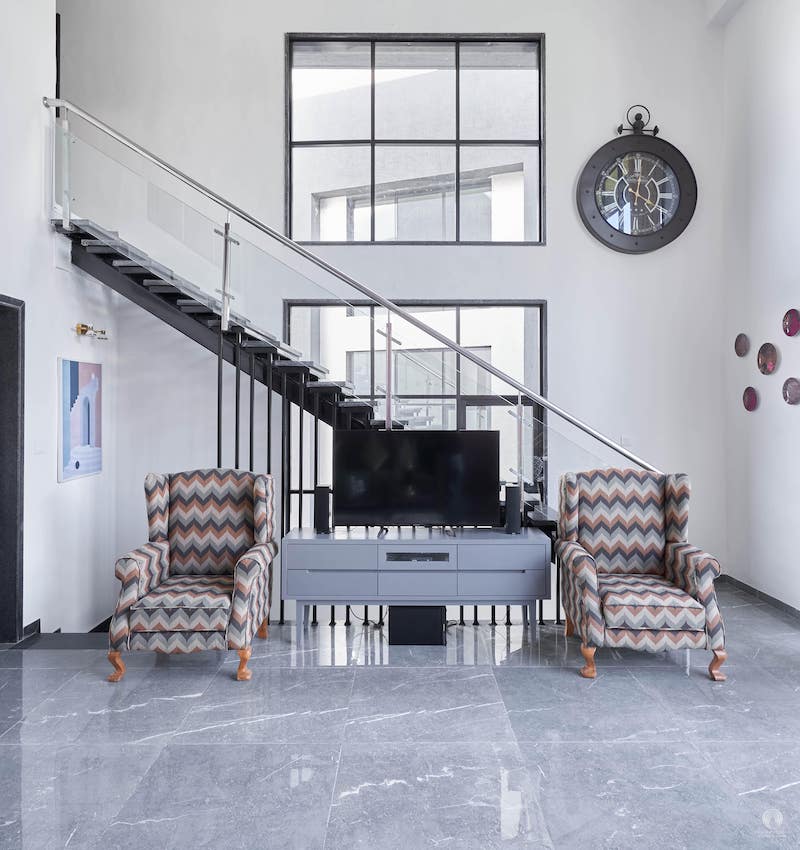 First floor occupies personal volumes of the residence. Spaces that adhere to your needs and gives a peaceful sleep at night, require the maximum attention. The design team has made sure to contain the oneness of the entire project by maintaining the colour frolic. Using hues of Indigo and Terracotta in respective rooms, with the subtle blend of their shades whips up a cozy enclosure. The accent chairs placed in each room accentuates the Art Deco era. The whole epoch of juxtaposing geometries, moulded walls, bold and vibrant colours is relived in this weekend getaway.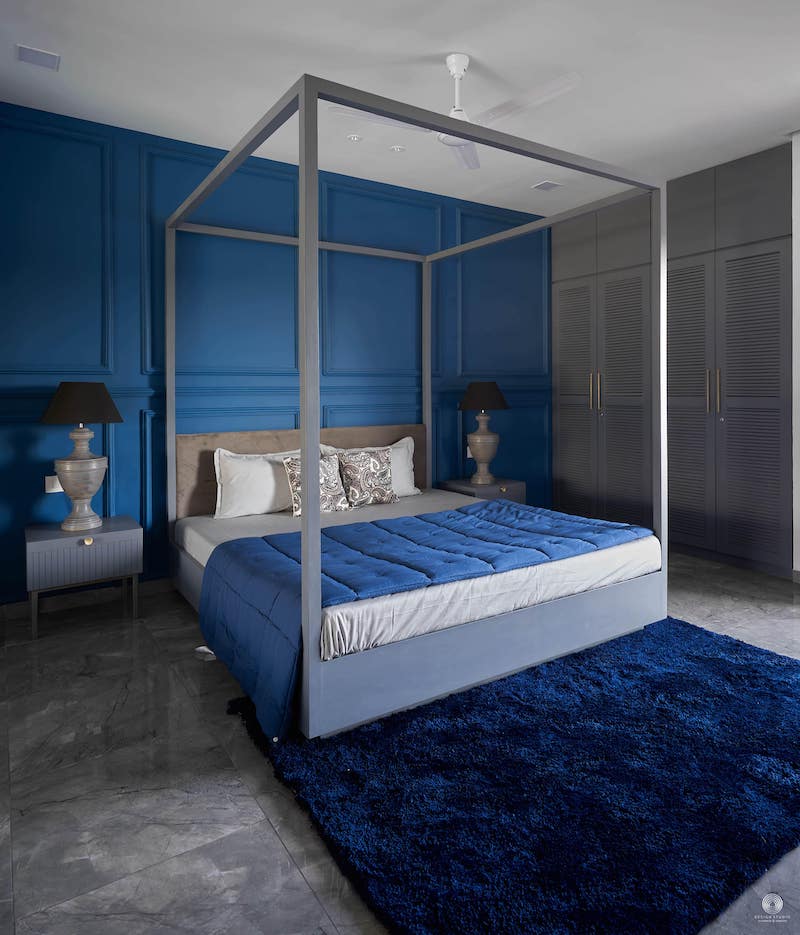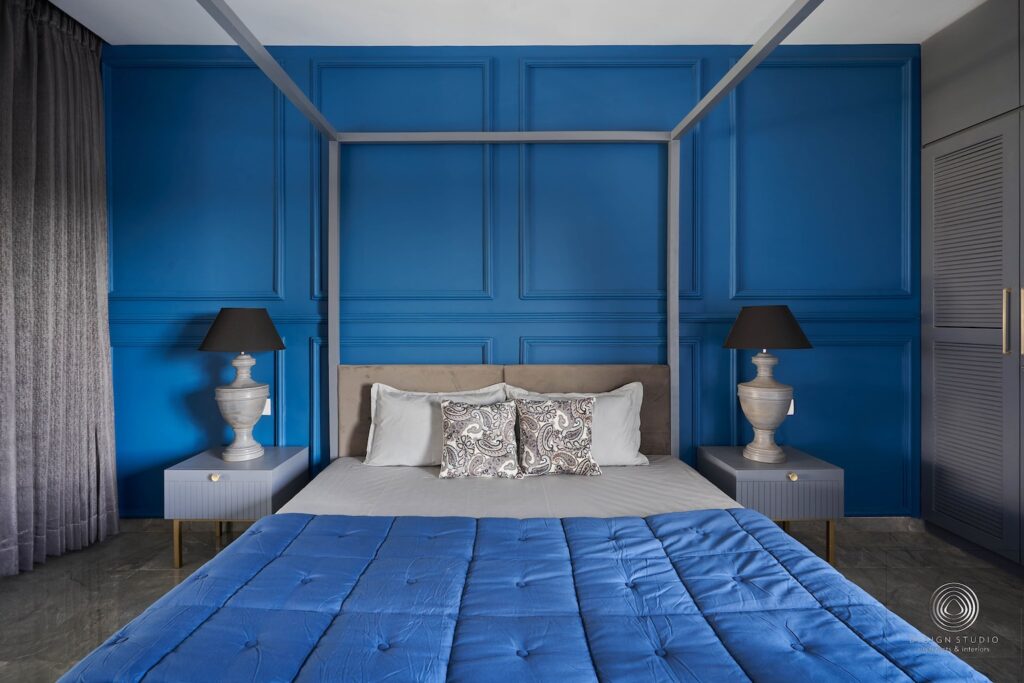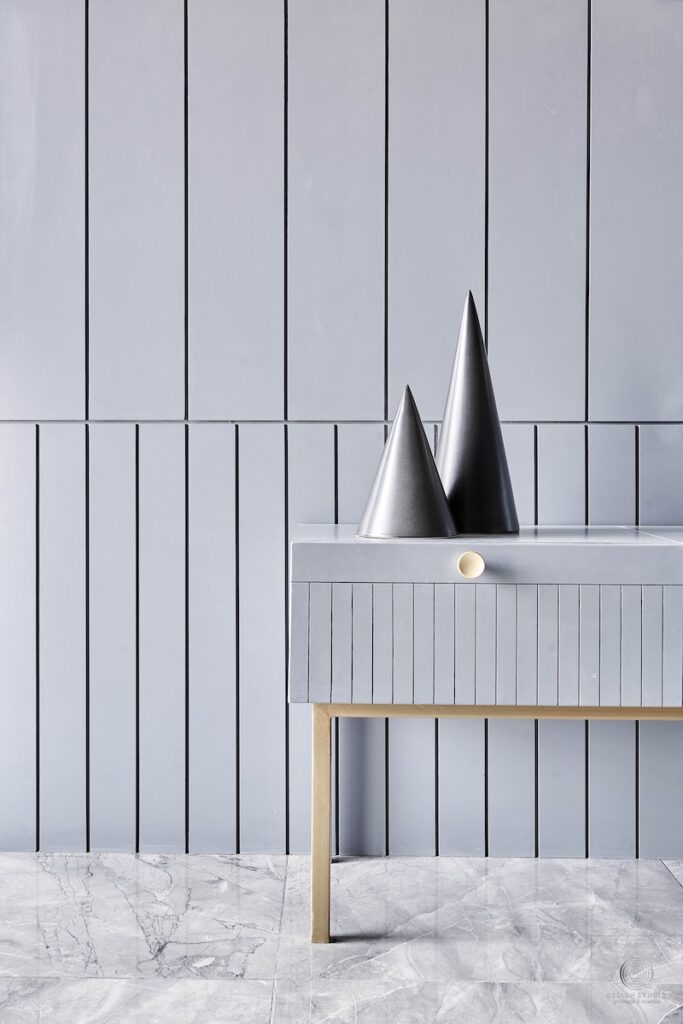 Luxury is a state of mind, idiosyncratic to each individual. Achieving those conceptions in design is a work of art. Design Studio and team have revived the tangential of an age old era, equating it with a contemporary charisma.
What better place than a hearth which resonates warmth and compassion to log off from mundane regime and cherish moments with loved ones!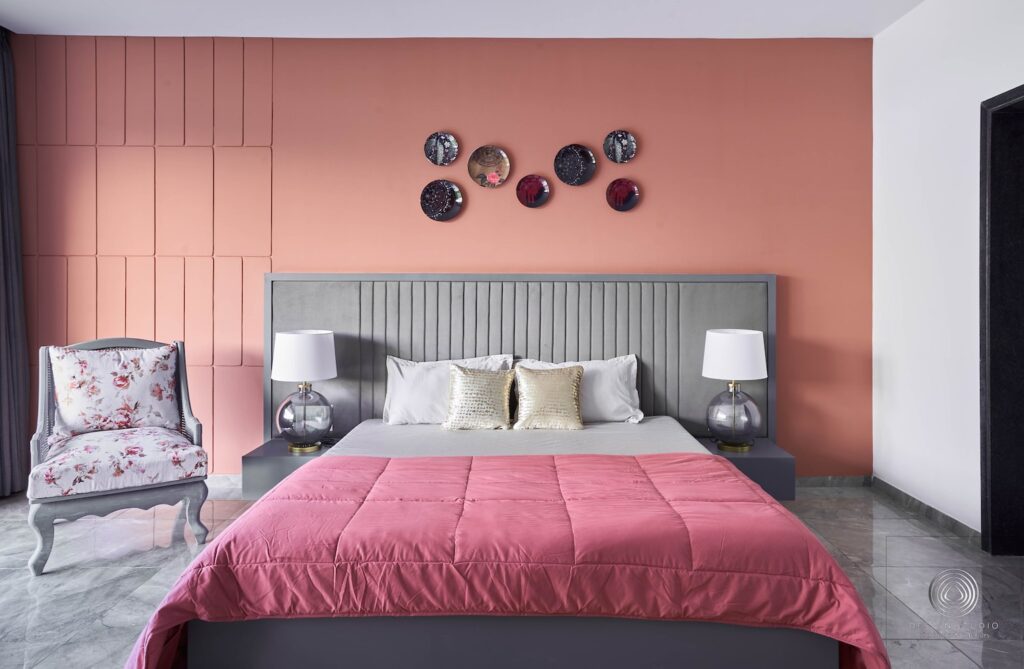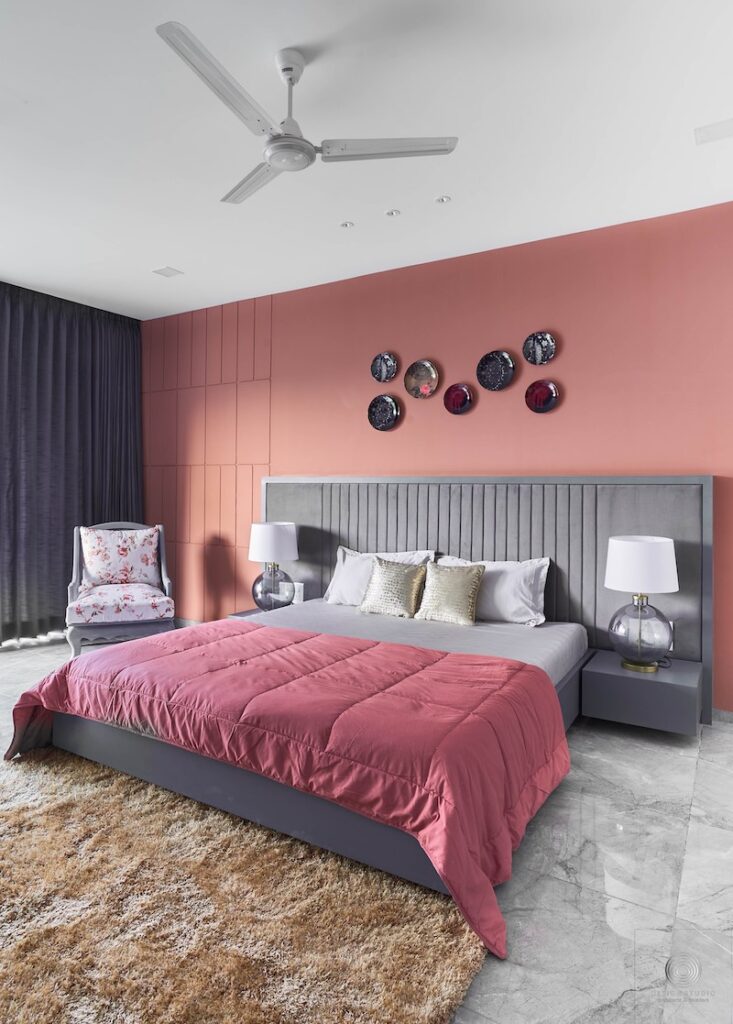 FACT FILE
Designed by (Firm Name) : Design Studio Associates
Project Type : Residential

Project Name : Edgewater Condo
Location : Umeta, Vadodara, Gujarat.
Year built : 2021
Size : sq.ft. : 1700
Project Cost Appx : 27 Lacs
Principal Architect : Ar. Ruchir Sheth
Design Team : Krupal Sheth
Photograph Courtesy : Darshan Dave Photography
Text Credit : Krishna Dadawala
Furnishings : Soft Furnishing: D'décor | Sanitary Ware: Kohler & Jaquar | Lights: Hybec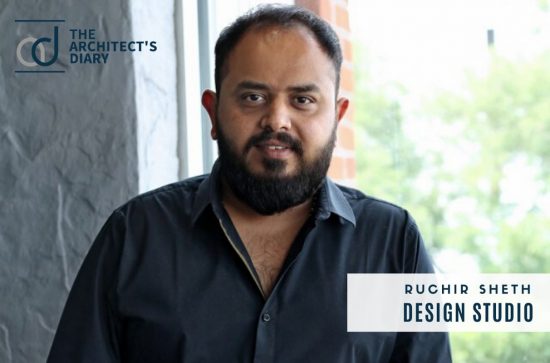 Firm's Website Link : http://www.dsarchitect.in/
Firm's Instagram Link : @associatesdesignstudio
Firm's Facebook Link : DesignStudio81