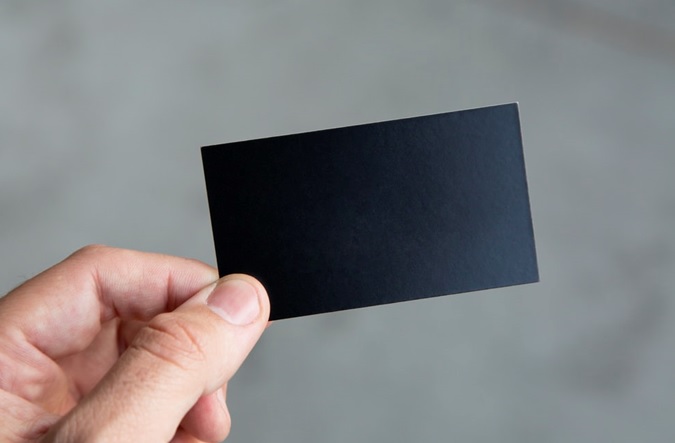 Business cards have stood the test of time.
New technologies and modern innovations have brought many changes to our lives, especially when it comes to paper products. Most companies and customers are environmentally conscious and prefer paperless offices and businesses that use digital alternatives.
However, the business card is (mostly) a paper product that has been the same for many decades. All companies use them, and they have a special place in networking and marketing.
While everyone wants a unique business card, many elements should remain the same. This makes it difficult to stand out, especially for professionals like architects who need an edge.
Today, we will discuss some important tips for architects to help them better understand the aesthetic and design elements that are best for their business cards.
Business Card Tips for Architects
Here are our most important tips for architects when it comes to business cards
Avoid Excessive Changes
It is tempting for most architects to think out-of-the-box for their business cards because their profession demands unique style and aesthetically sound designs. It also makes their cards stand out, which has its own positives.
However, excessive changes to a business card design can have various negative connotations. Here are just a few things to avoid.
Atypical shapes and sizes
A business card should fit perfectly inside wallets and not stick out or roll around.
Metal, plastic, or hardwood materials
Stick to high-quality paper because everything else feels like a nuisance to most people.
Holes or cut-outs
It's a business card, not a stencil.
Foldable designs
Single or double fold cards are very difficult to get right and often end up looking like invitations or gift cards.
These are all excessive changes that make your business card look like the only thing that it shouldn't – unprofessional. You want high-quality paper for your business card that has conventional business card dimensions.
So, what can you do to stand out in a competitive profession like architecture?
Stand Out With the Basics
There are hundreds of thousands of fonts and millions of colours in the world, meaning you can find the right combination to make yourself stand out. Naturally, your business card will feature the font and colours of your company logo. However, this does not mean you cannot experiment with the remainder.
Consider and try colour blocking, stripes for separations, and colours and fonts that complement your company logo. Moreover, you can play a little with the shape and size. Think one or more rounded corners or a sleeker 45mm height instead of the typical 55mm.
Lastly, you can consider the orientation and front to back flip of your business card. Do you want a horizontal design or a vertical one? Do you want it to flip in your hand or rotate to read the backside? You can even play with a mix that has elements from both horizontal and vertical designs. For example, your details could be horizontal, and the logo can be vertical on the side.
Do Not Compromise on Quality
It is never a good idea to cut costs on business cards. You should always opt for the highest quality paper and printing. It is also a good idea to spend a little more to get the thicker 450GSM paper stock. A thicker, high-quality business card will stand out more than you think.
Of course, the print quality will need to match the paper quality if you want to make a lasting impression.
Conclusion
Most architects give business cards too much credit. At the end of the day, business cards fulfil a basic purpose, i.e., to share your contact details. This means looking professional is more important than standing out.
Moreover, it is not your business card that will stand out to clients and partners, rather their impression of you when you hand it to them. Your work, credentials, and competence speak louder than any business card, and you would be wise to remember that.
Of course, the design elements and aesthetics of your business card may attract some people. However, those same things might also distract or repel some people. As an architect, you are probably more aware than others of how subjective form can be.
The qualities that people look for in a structure is dependability, quality, practicality, and professionalism, and these are the same qualities your business card should reflect.