&nbsp
Barometer – Rustic Yet Classy Restaurant Interior | Amoeba Design
Brief :This is the first restaurant of the client which they decided to be a all day dining and bar. Through this restaurant 'Barometer' which also means benchmark, the client wanted to create a new identity in the heart of the city which is classy yet very comforting.
Visit : Amoeba Design
Concept: The approach to the design was to create a space that is rustic yet classy like a vintage car, by curation of experiences through charming ambience and delectable food. Restricting the palatte to concrete,wood and metal was necessary as, wood is a centuries old material and concrete being modern,they both age gracefully.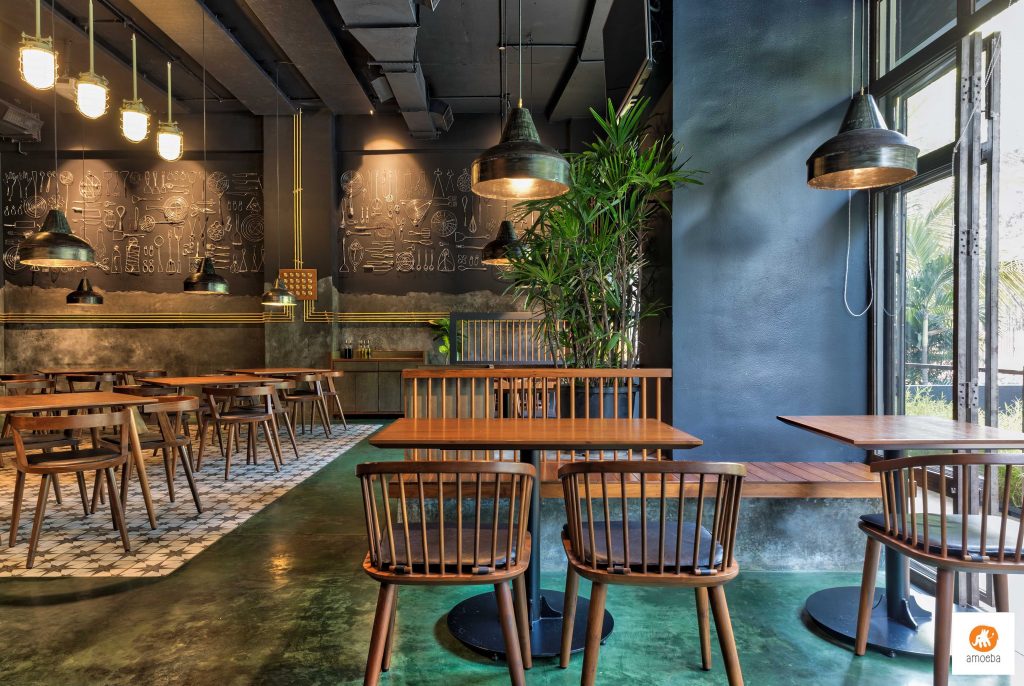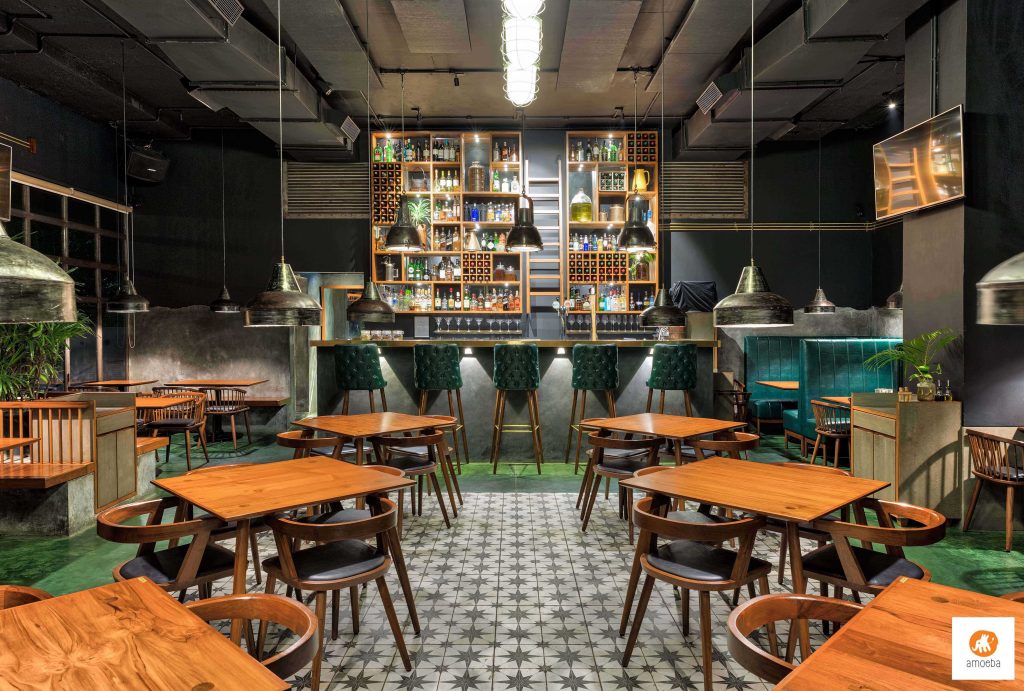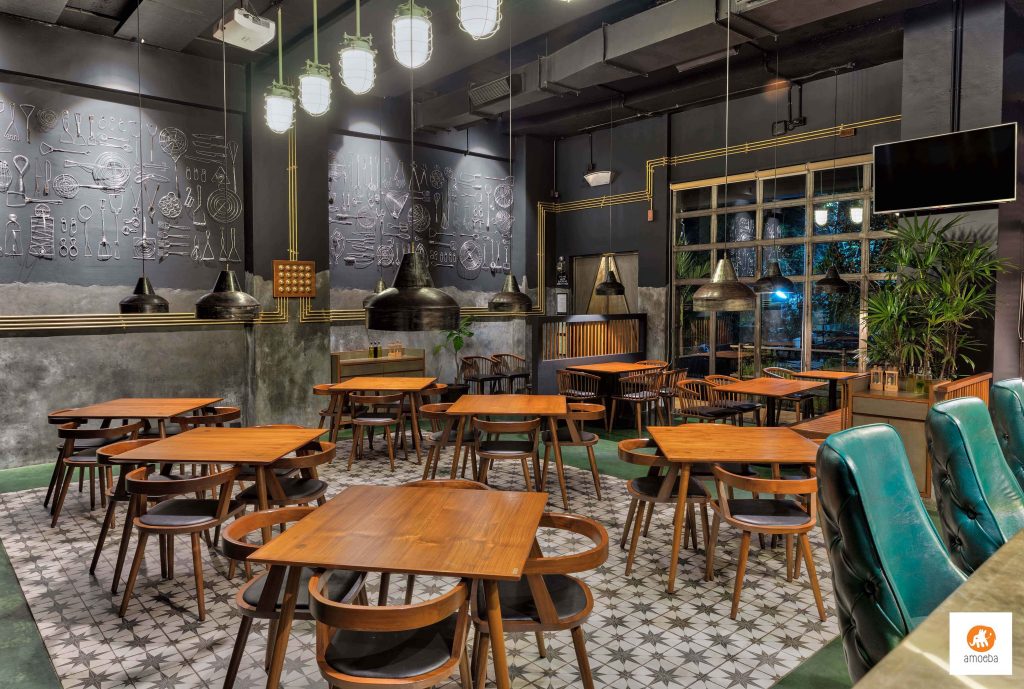 Design approach:
Planning wise the area was divided in 2 parts for kitchen and dining. Bar was placed at the center to form the focus of the restaurant. The front side was opened up to create an informal feel.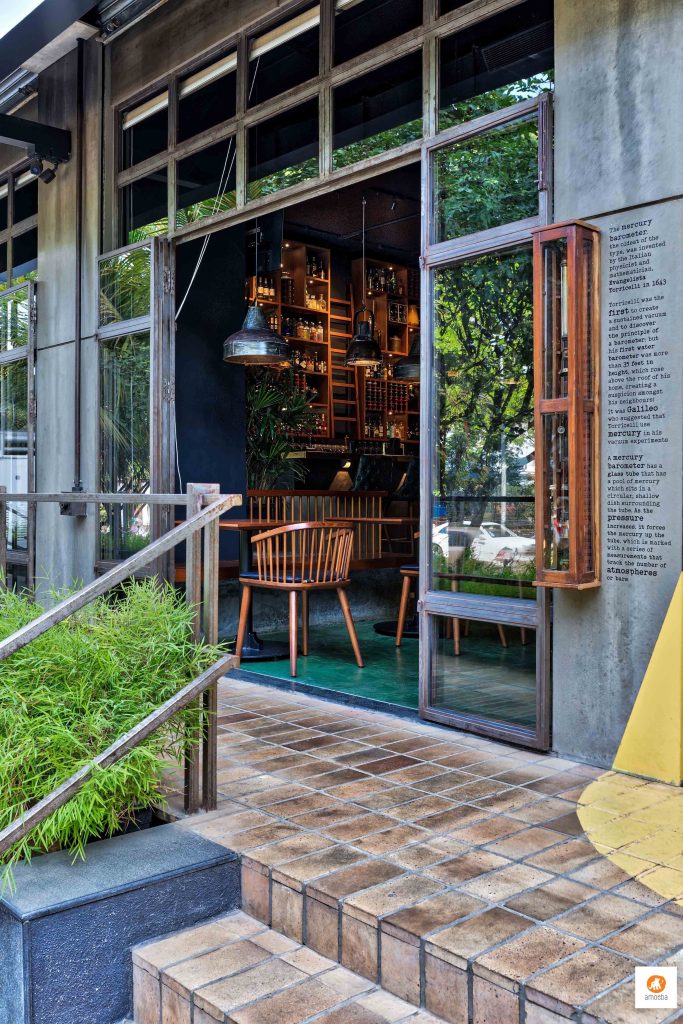 The wooden and brass-finish bar, which forms the focus of the restaurant, contrasts sharply with the cement walls.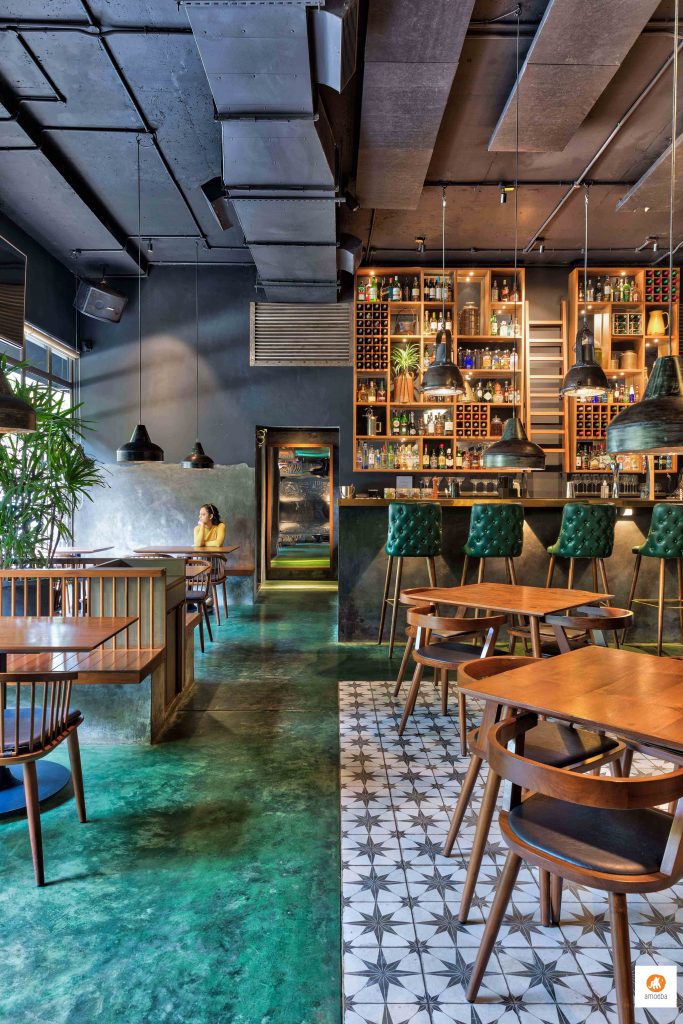 Tables in the center are deliberately rotated at 45 degrees to avoid the direct eye contact with neighboring tables.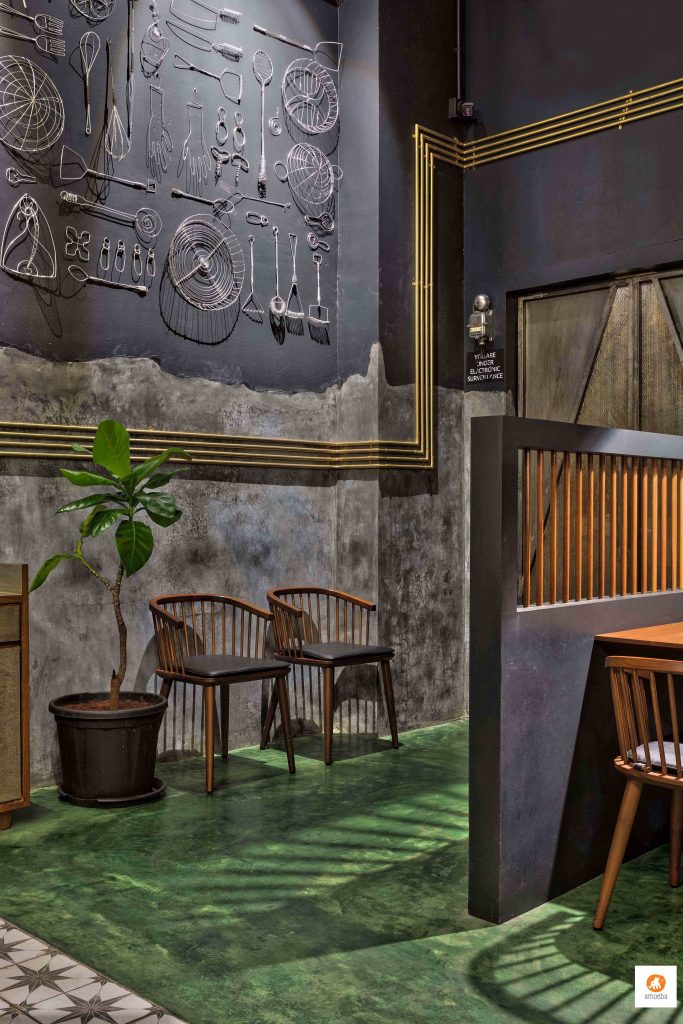 This small move not only breaks the monotony of the furniture arrangement but also helps to have your own privacy while dining. It also exposes the space differently from every table.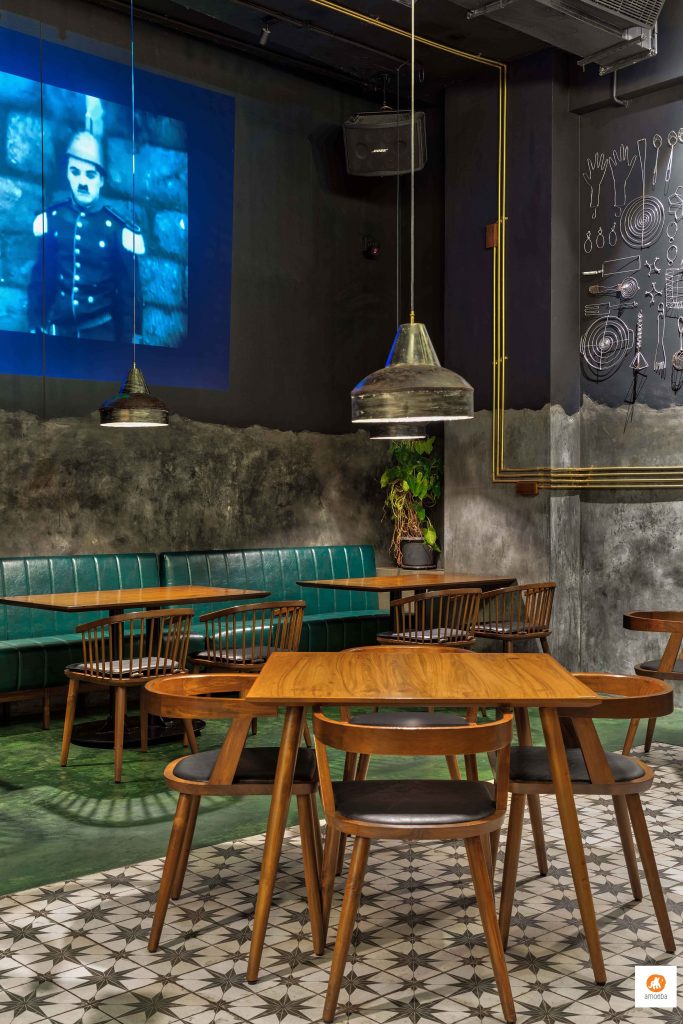 Texturally speaking, the space combines natural elements like wood with modern elements like cement and metal, creating a space that is rustic yet classy like a vintage car.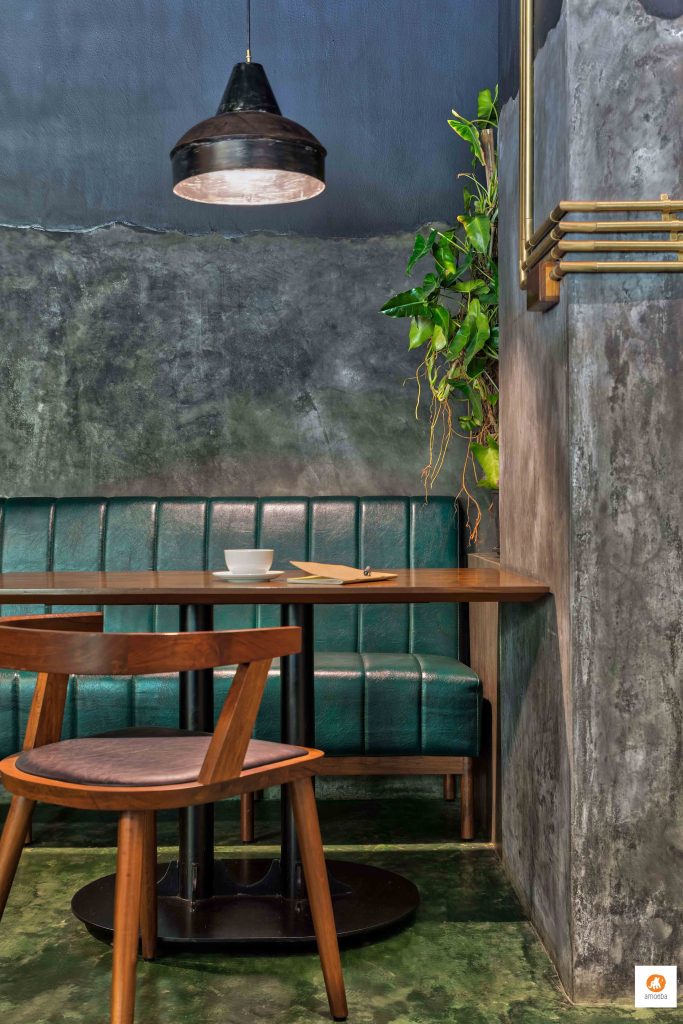 The projection of Black and White silent films and the wire art adds to the dynamism of the space by creating a multi sensory experience.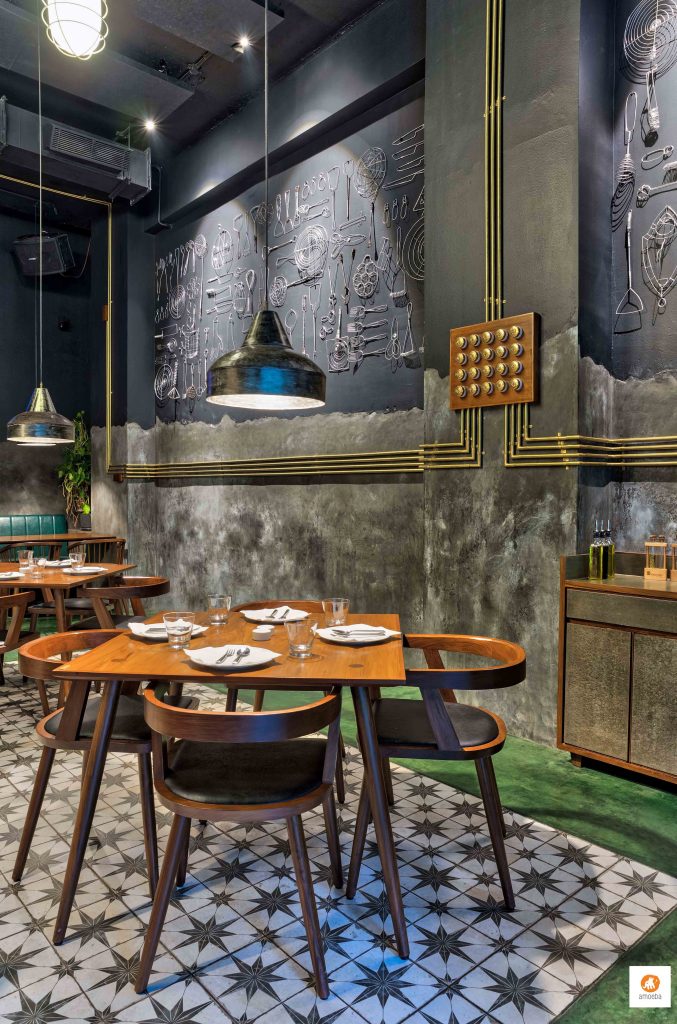 The wire objects on the wall have been carefully chosen from the traditional and modern kitchenequipments interpreted in abstract wire art form. The emotion that it evokes connects you to your personal memories with food which makes the experience of dining in Barometer more pleasing.
The teak wood furniture adds to the warmth of the place set against the industrial elements, concrete finish & back walls. The merger of two materials and textures on the wall has been carefully planned to be imperfect. Planned imperfections make the spaces more human and comforting.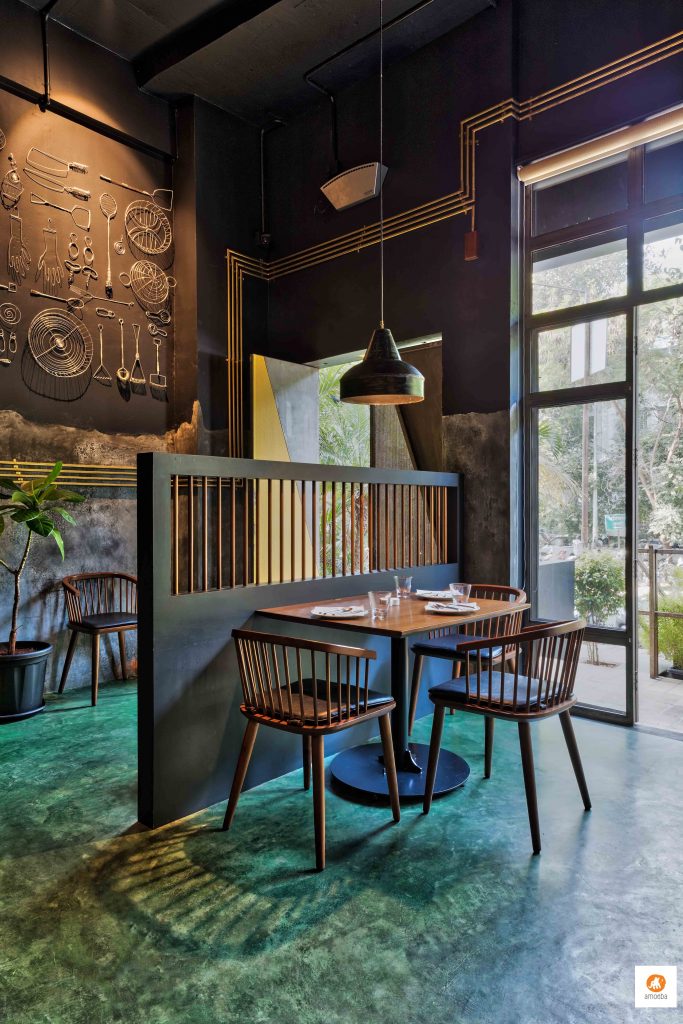 The table numbers have been derived from the birthdates of people associated with project right from carpenter, site supervisor to the designer & partners in this restaurant. This simple gesture creates a sense of belonging for everyone who has been an integral part of creating this restaurant in their own capacity.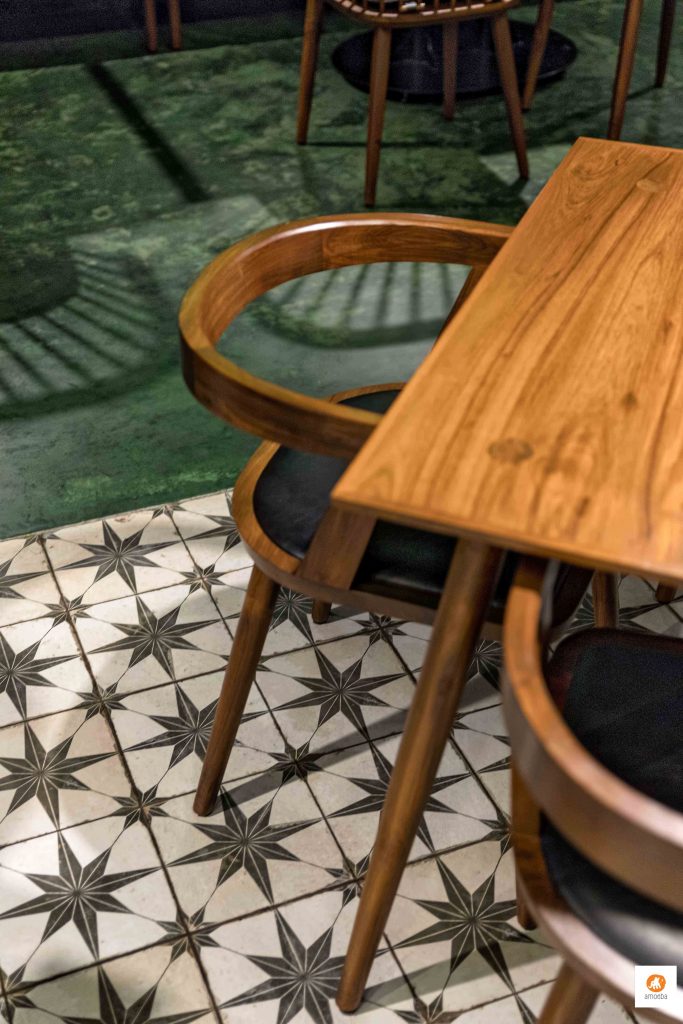 When it opens in the morning for breakfast, the fabricated glass & metal doors open making the space very informal like a 'street side café'. While in evenings, through the glass doors, it gives the glimpses of inner cozy ambience. The beer brewing process painted on the floor of waiting area keeps the people engaged while they are waiting to get their table.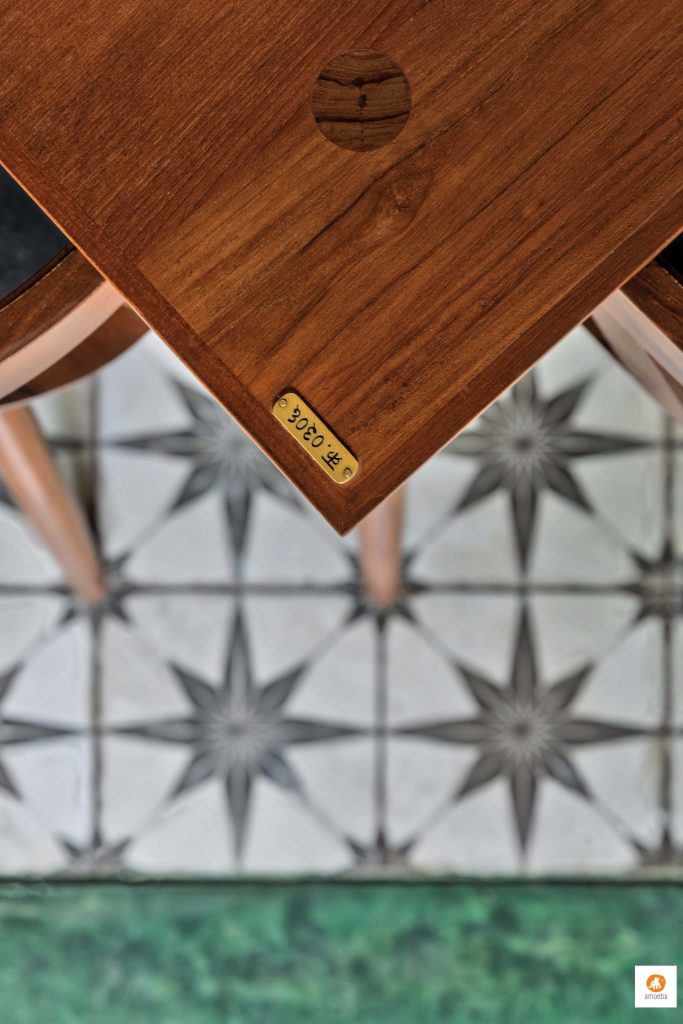 The yellow paint on the main door is an interpretation of the light cone which adds to the sensorial experirnce.
Fact File :
Designers: amoeba design
Project Name: Barometer
Project Type : Restaurant
City : Pune, Maharashtra
Principal Designers : Pashmin shah and Satyajeet Patwardhan
Photo Credits : Pulkhit Sehgal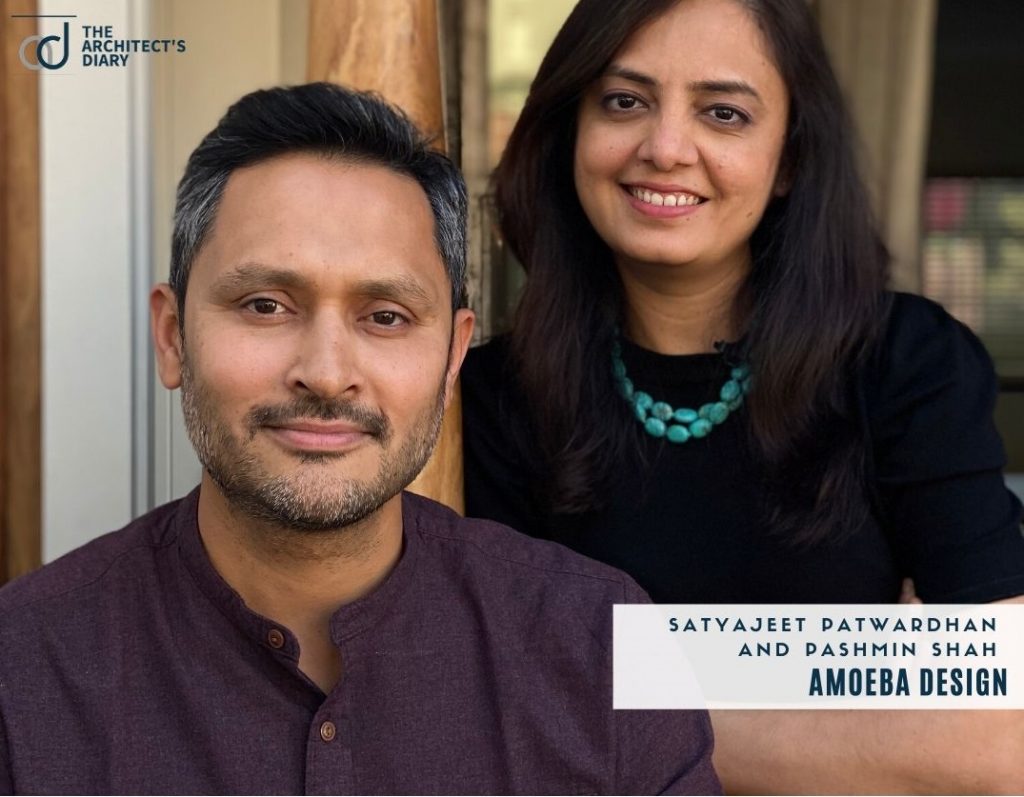 Instagram : https://www.instagram.com/amoeba.design/?hl=en