&nbsp
Apartment Interiors Enriched With Bespoke Accentuating Elements | Studio Imagine
This 4bhk apartment emphasizes the optimization of details. Subtly used colors harmonized with light and the use of wood in furniture also accentuating their presence. The apartment is enriched with bespoke elements. We will go through different rooms of the apartment starting from the foyer, after that living room with dining beside it, overlooking from pooja room and all the bedrooms. The warm and welcoming effect of the foyer is created by the veneer finished panel and foyer console having brass-finished artistic support.
Visit: Studio Imagine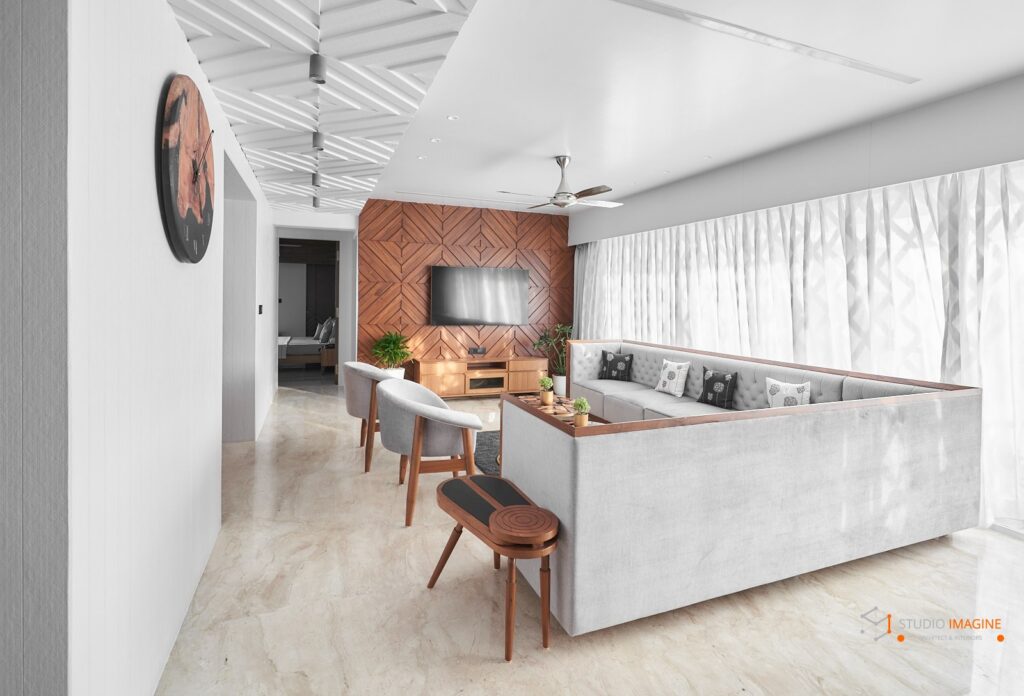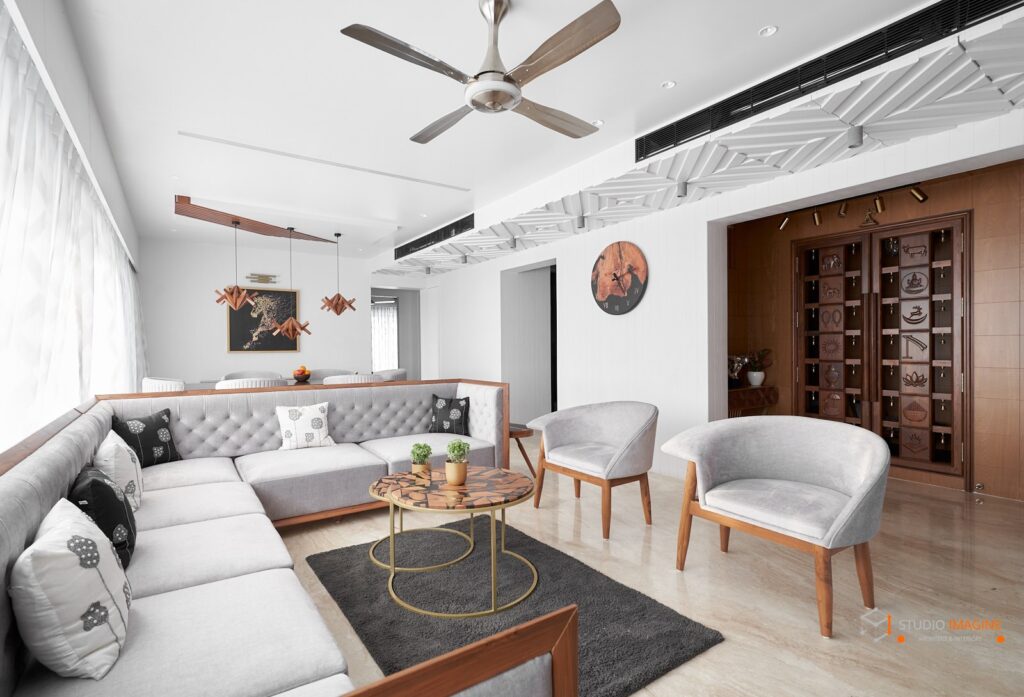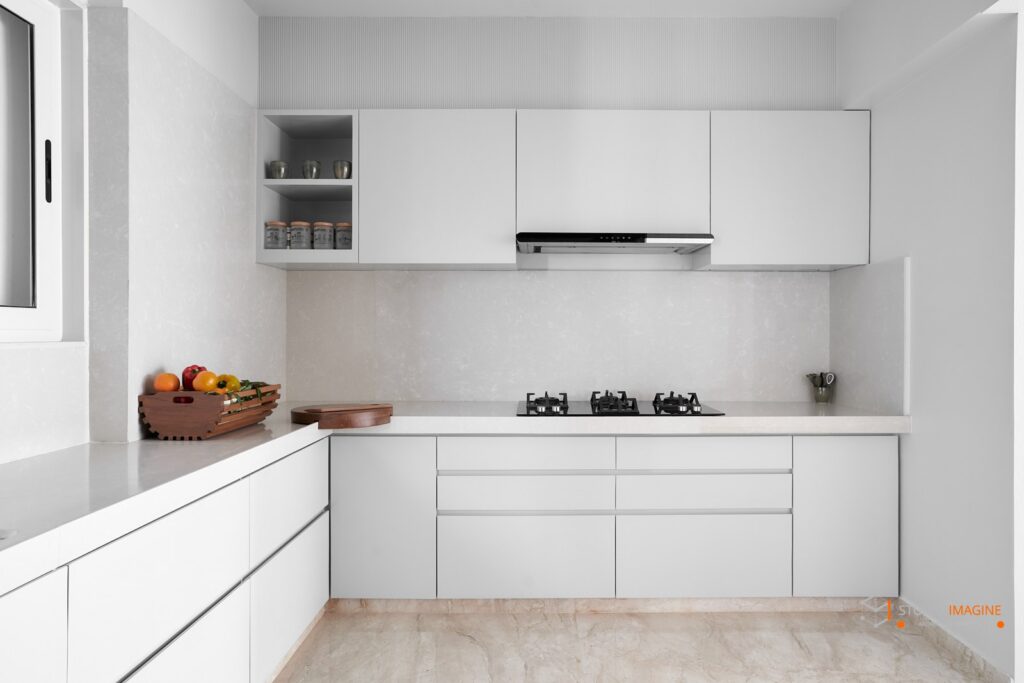 The main feature of the living room/dining is a wooden panel, crafted with elegance breaking the monotony. The room is filled with a tinctured shade of grey, enhancing the natural light and giving a substantial effect to the room. Or custom-made hanging lights, painting, and furniture are highlights of the room. Designing these elements was very interesting yet a little challenging. The center table is made of all the wood waste and epoxy. The table clocks are made of agate stone. The dining table has undergone a really rough process, burnt, then cracks are created with electric current, and then cracks filled with epoxy. Wall clock is also our custom made of wood and resin giving the effect of fluidity. The painting of the horse is made with edible 18-carat gold and copper foils. The white Duco paint in the kitchen makes it elegant and functional.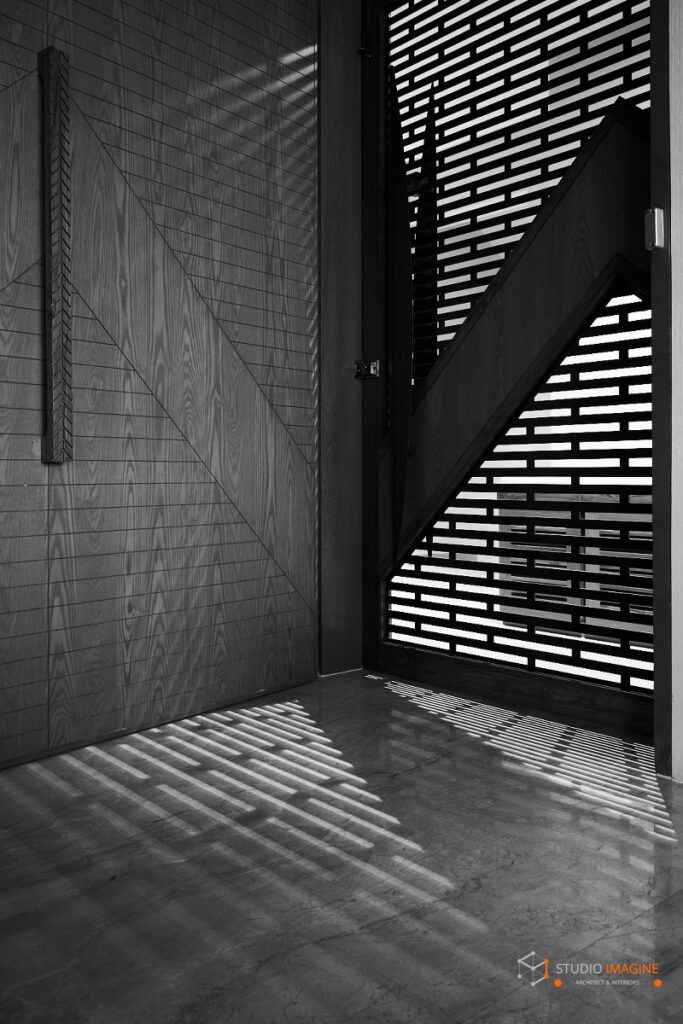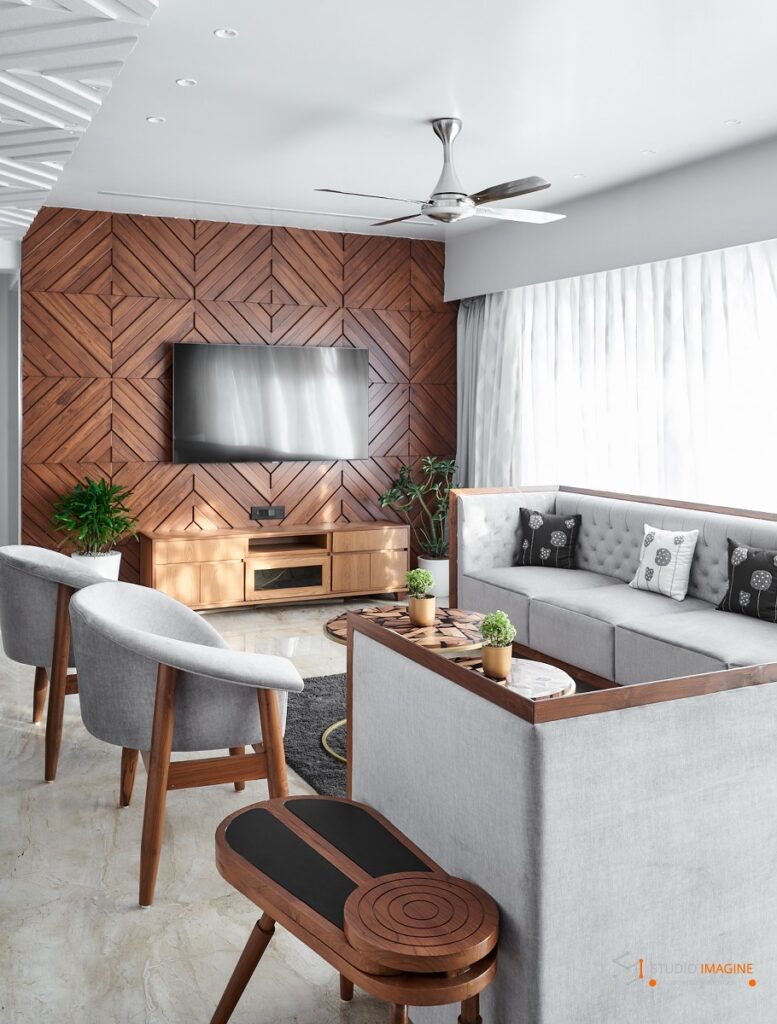 Children bedroom depicts the idea of motivation and self love brightly reflected by the materials and the playful theme. Wood with detailed grooving patterns is used in ceiling and bed-back panel. We have used our signature hexagonal geometrical pattern in most of the designs. Many patterns do emerge from the same hexagonal geometry.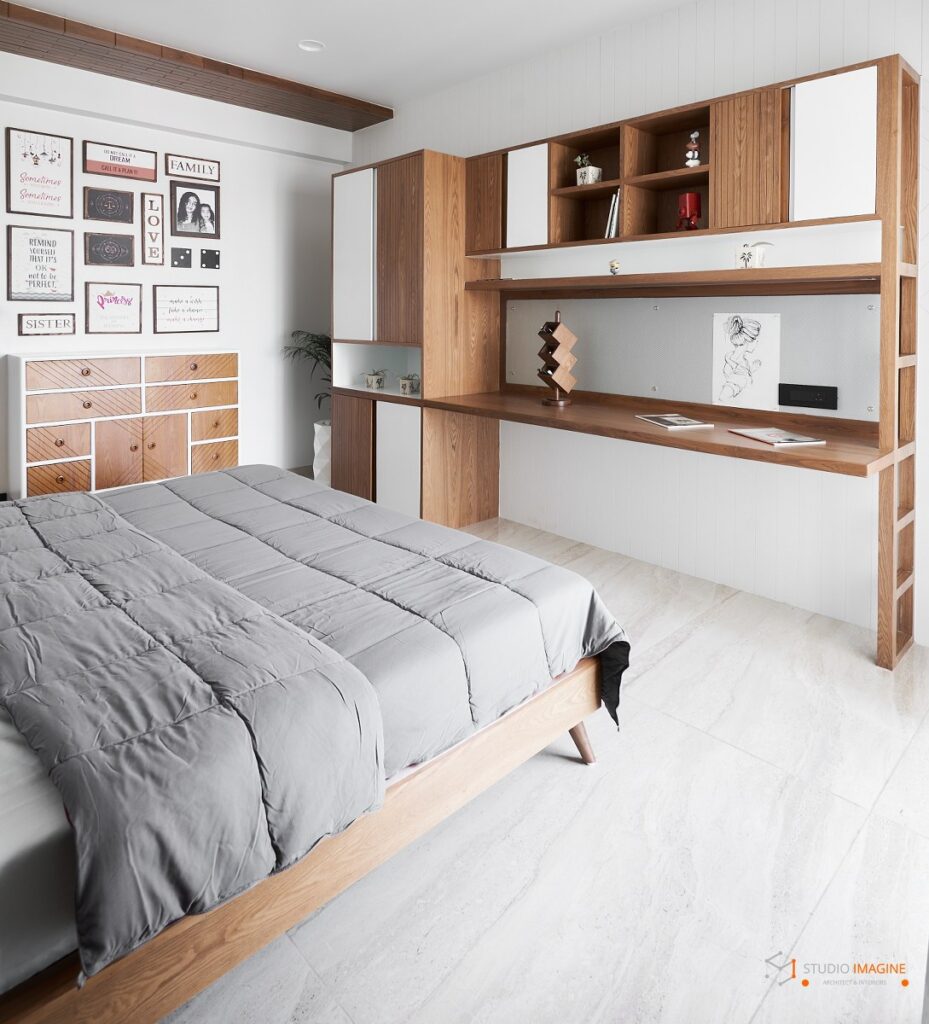 The concept of Pooja room portrays the sentimental values of their faith. Symbols representing the characteristics of Jainism are handcrafted on the wooden door. The preeminent design of the door plays an important role in creating light and shadow effects. The wooden floor in this room defines the authenticity of their culture.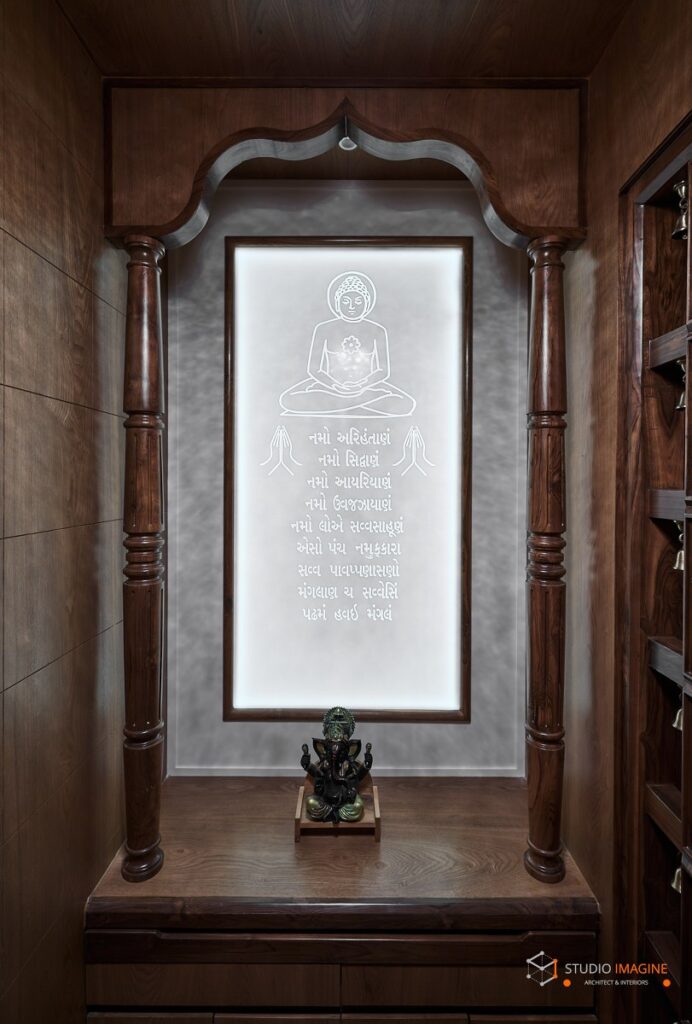 The key features of the parent room are the use of designer MDF sheets in paneling and the minute details in the wooden ceiling and furniture, the concept reflects luxuriousness.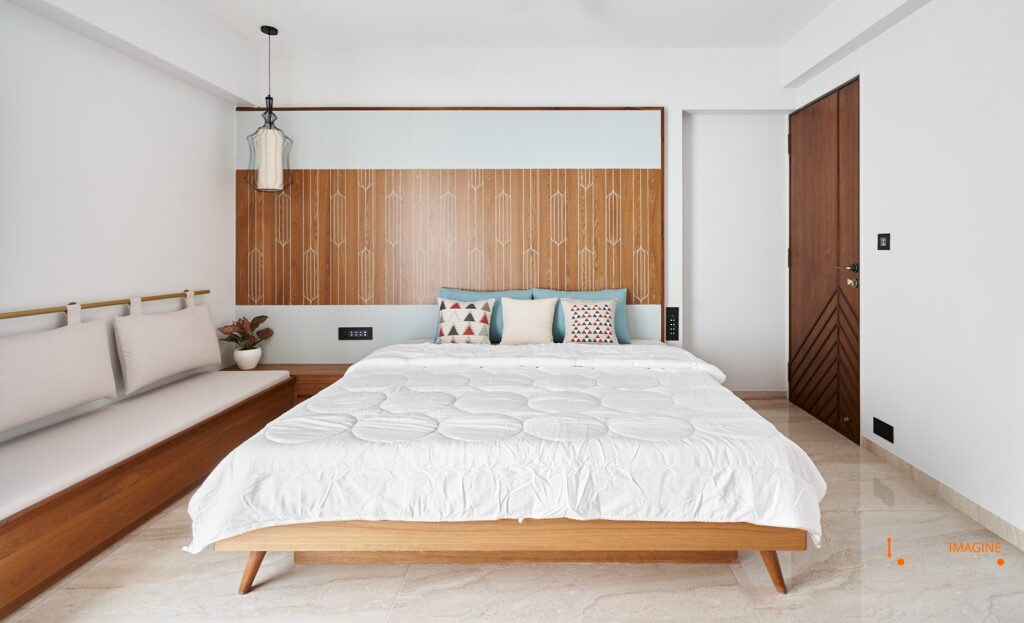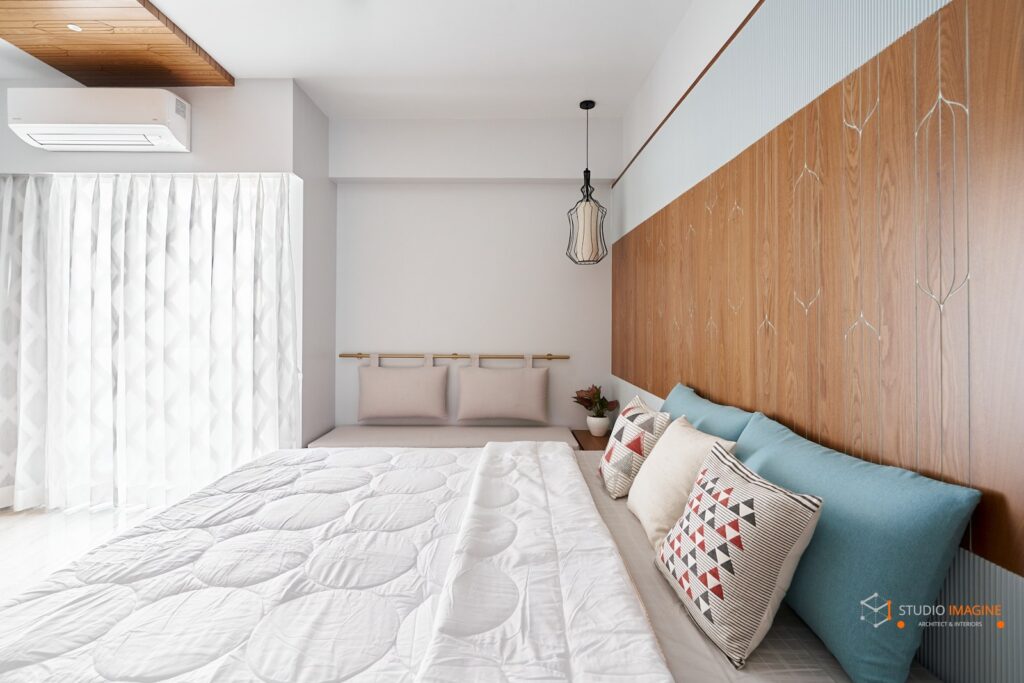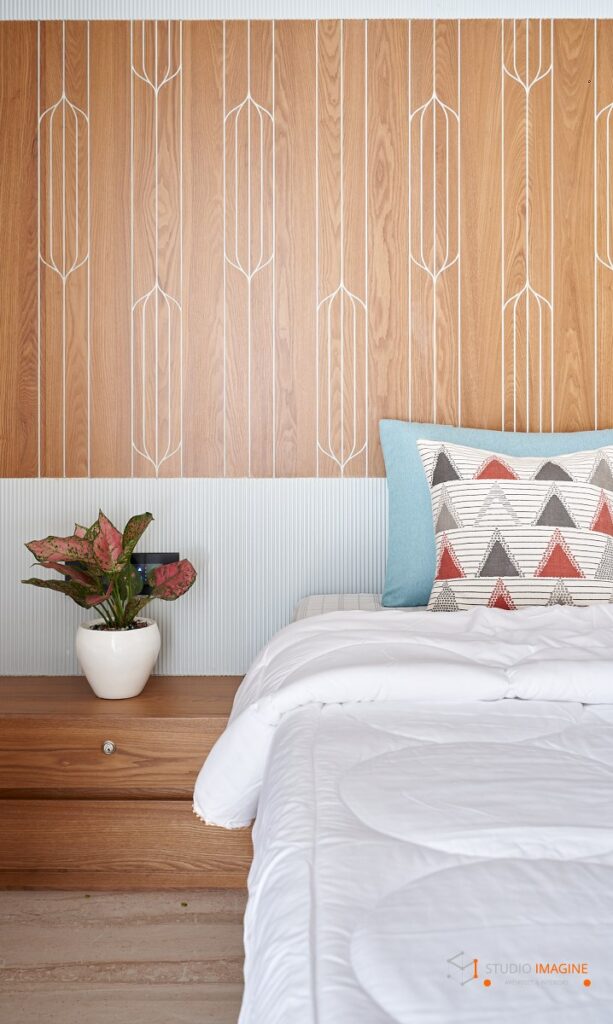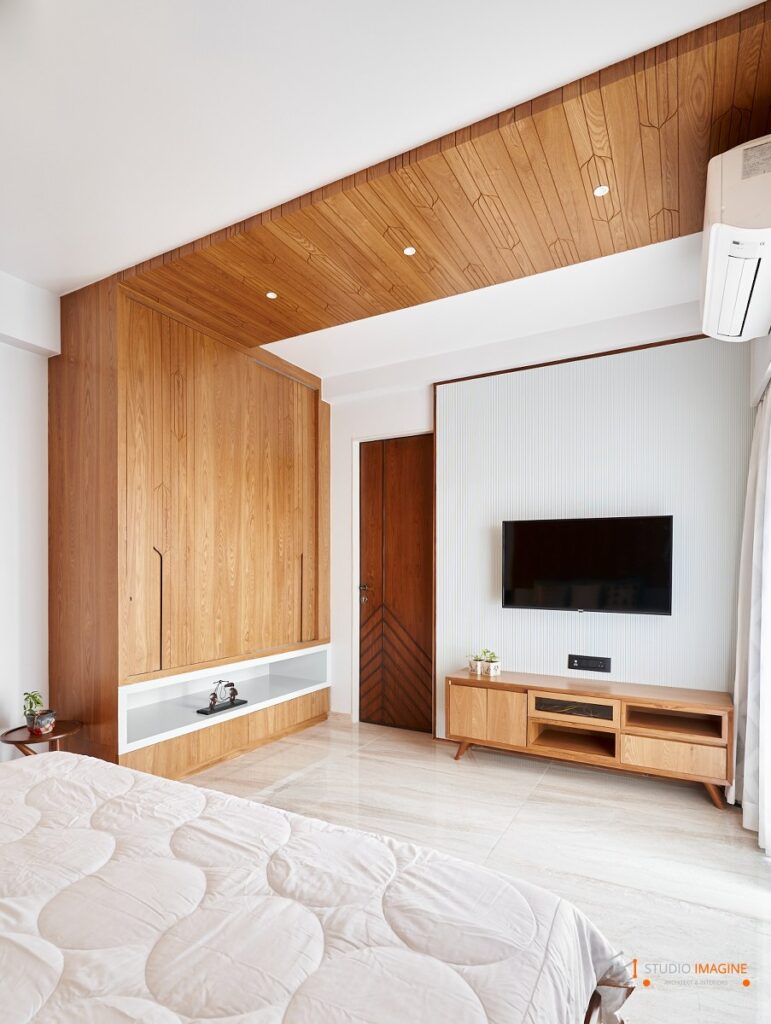 The concept of a guest bedroom represents tranquility. Cement sheet with textured grey paint and pastel blue upholstery give an enduring calmness. The monochromatic pattern of the living room is continued in the master bedroom. Spotlight is focused on the working desk and minimal pattern on bed-back wall emerging from veneer finished back-rest.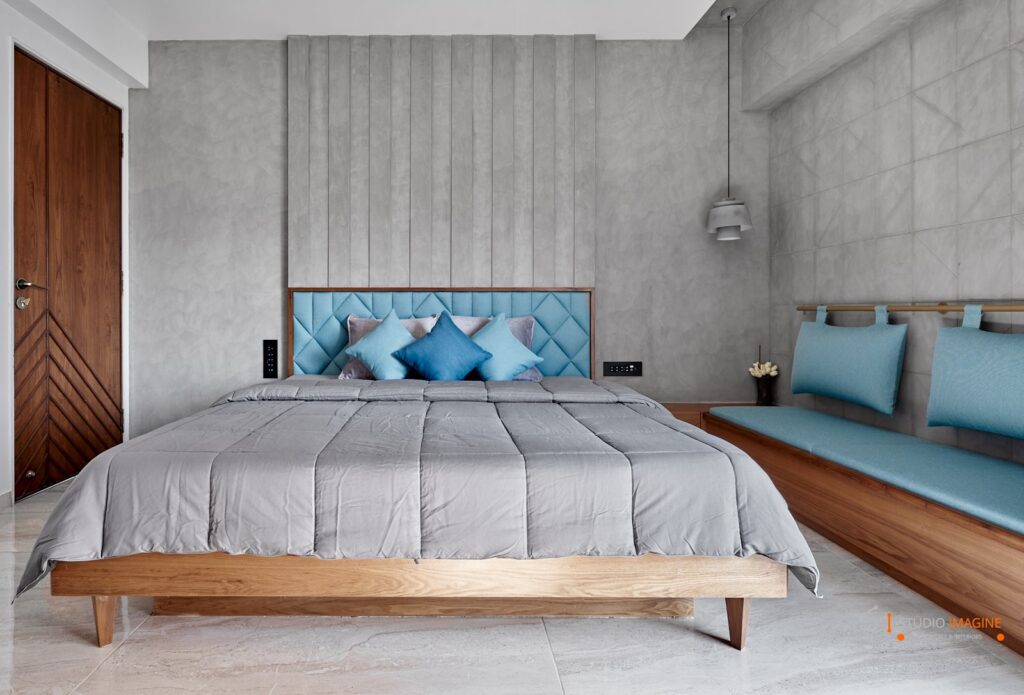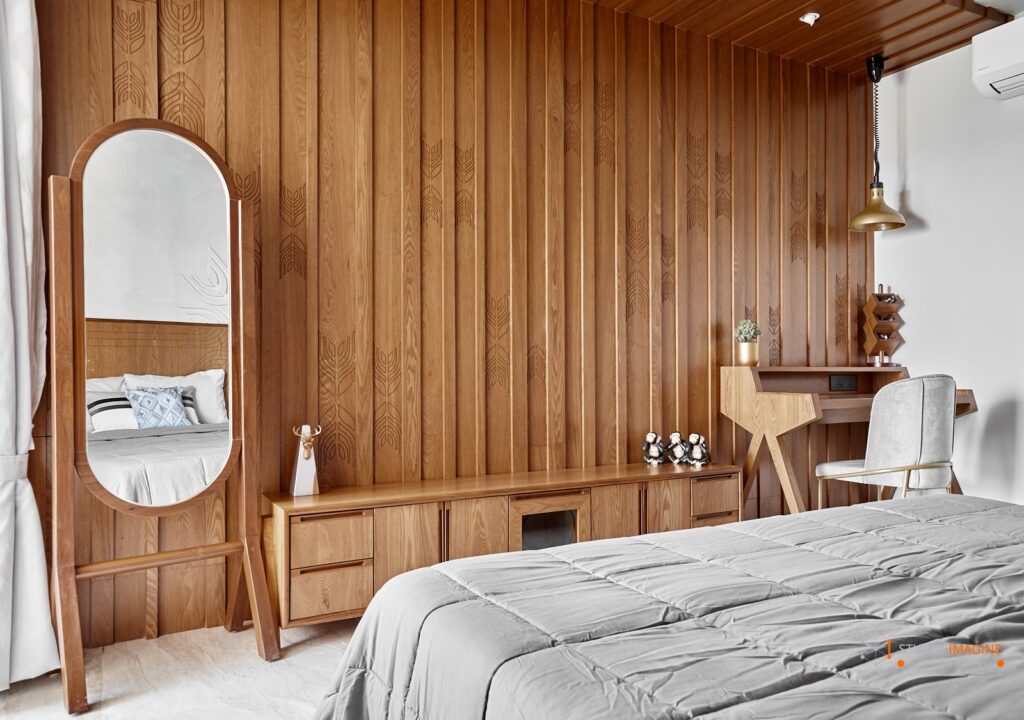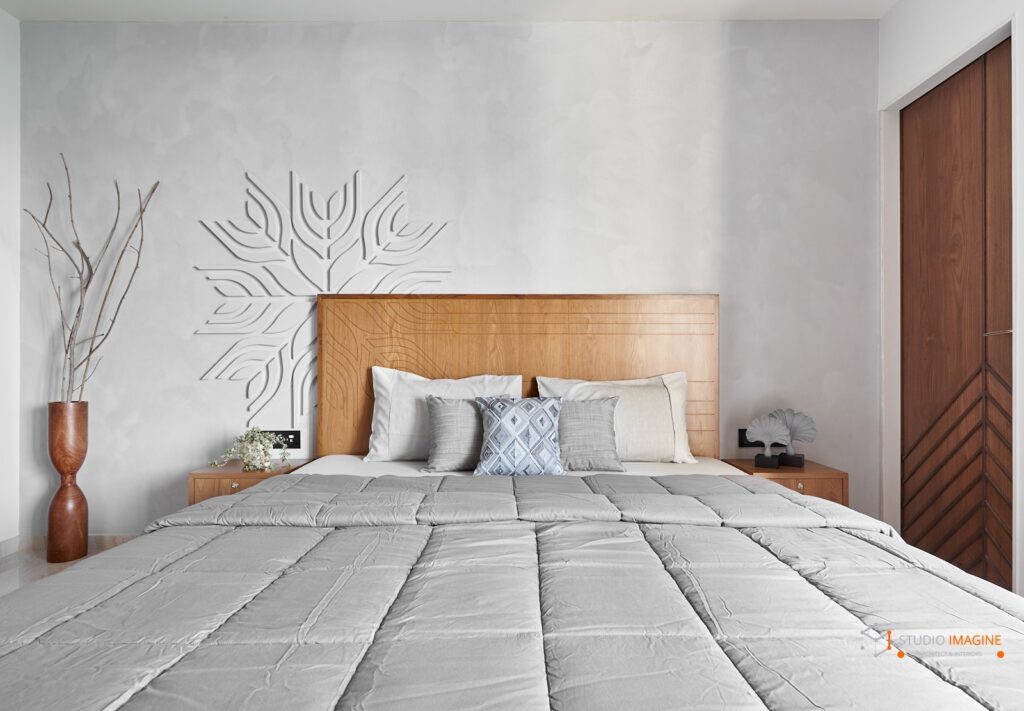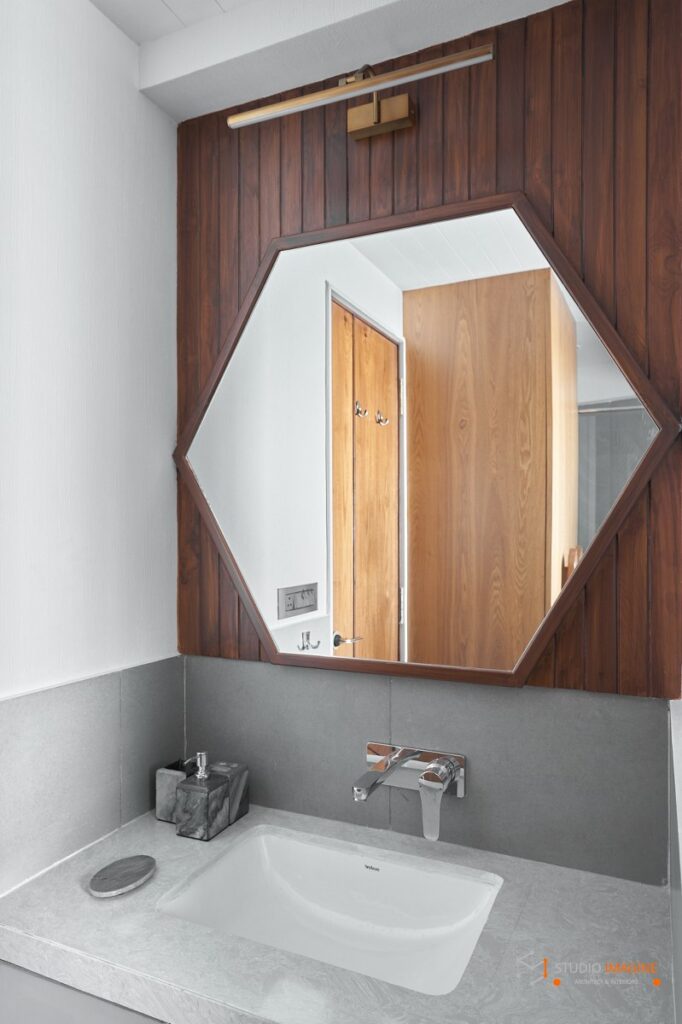 FACT FILE:
Design Team – Studio Imagine
Bunglow Name – 24K
Location – Akota, vadodara
Client Name – Ronak Doshi
Principal Designer: Ajal Shah, Neel Patel And Ekta Bakhtarwala
Project type – Interior Of Residential Apartment
Year built: 2020
Project Cost: 55 Lacs With Automation And Kitchen Appliances
Clicked by – Darshan dave (Architecture Photographer)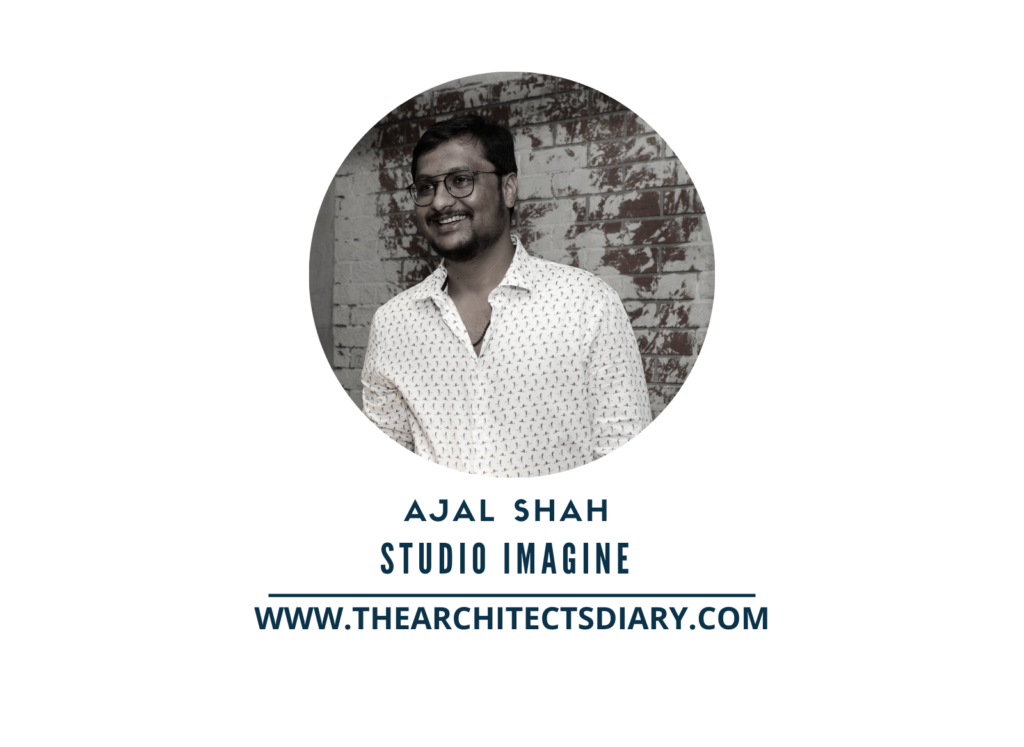 Website: https://studio-imagine-architect-interior.business.site/
Facebook: https://www.facebook.com/StudioImagine19/
Instagram: https://www.instagram.com/studio_imagine19/