&nbsp
An Apartment Interior Design with Bright Colors, Good Energy And Natural Materials | Priyank & Mitali Interiors
"The primary concern of this family of six was that they didn't want to get scattered or isolated in the 4,500 square feet Bilaspur apartment which had been bought especially for its rather spectacular views,".
Visit: Priyank & Mitali Interiors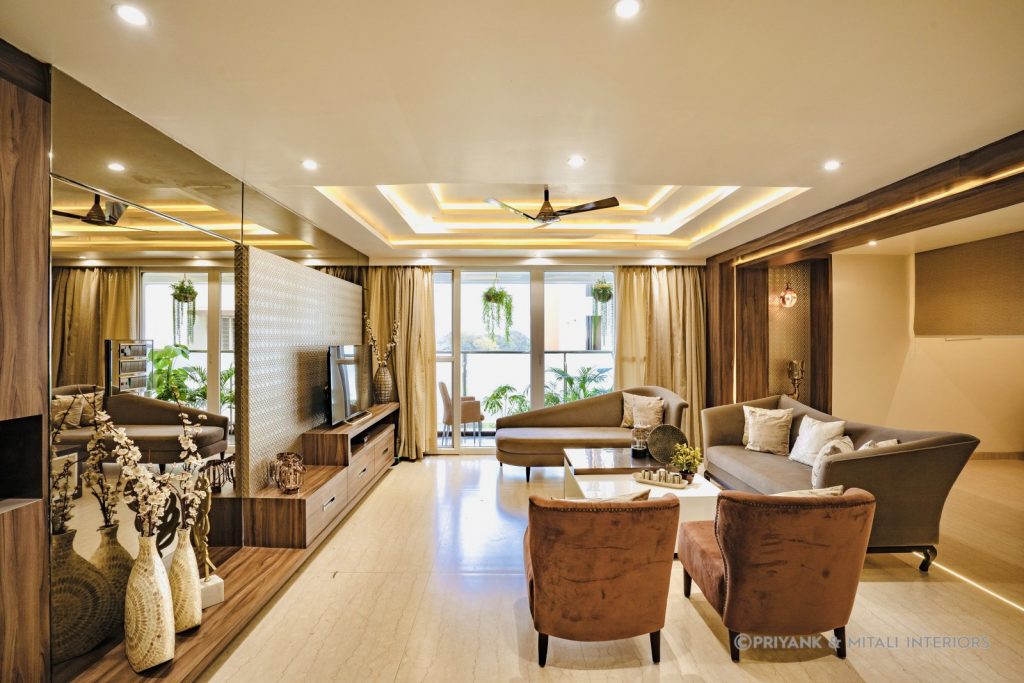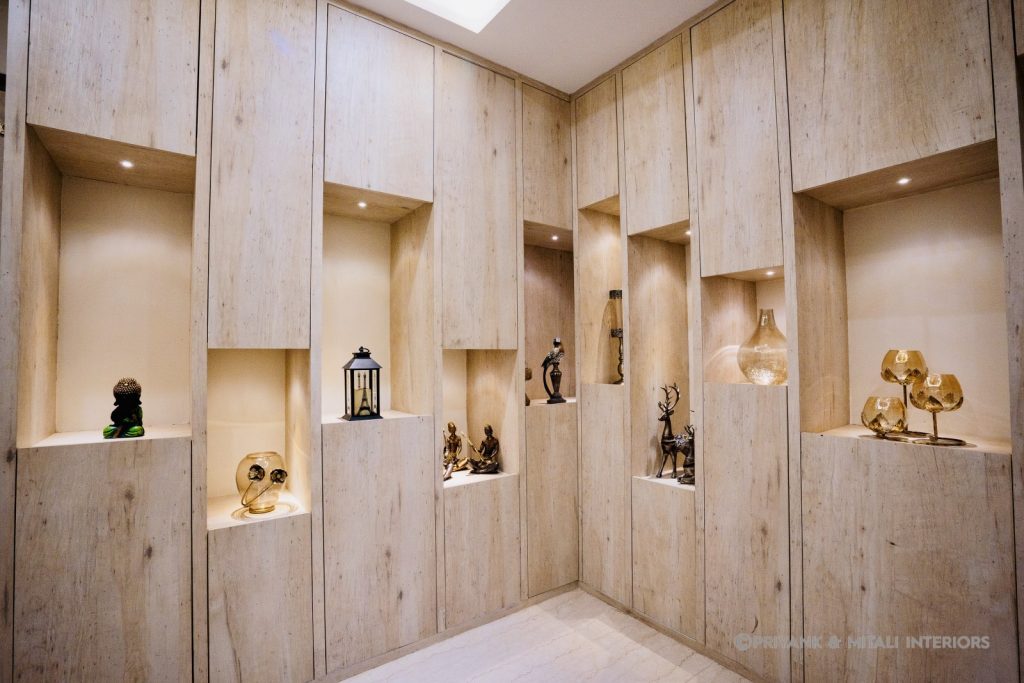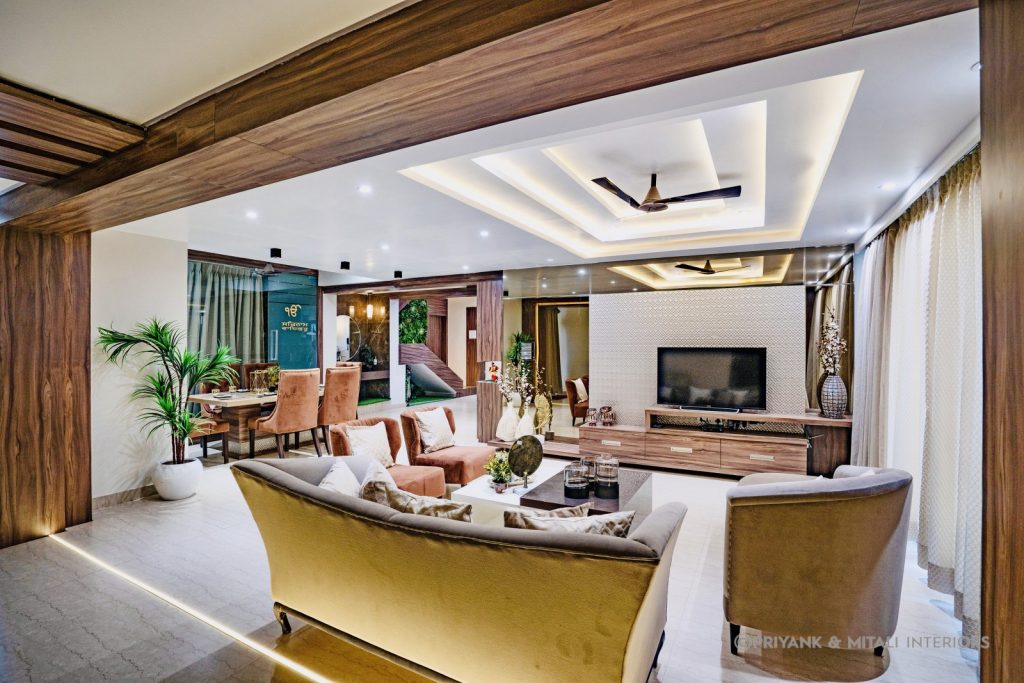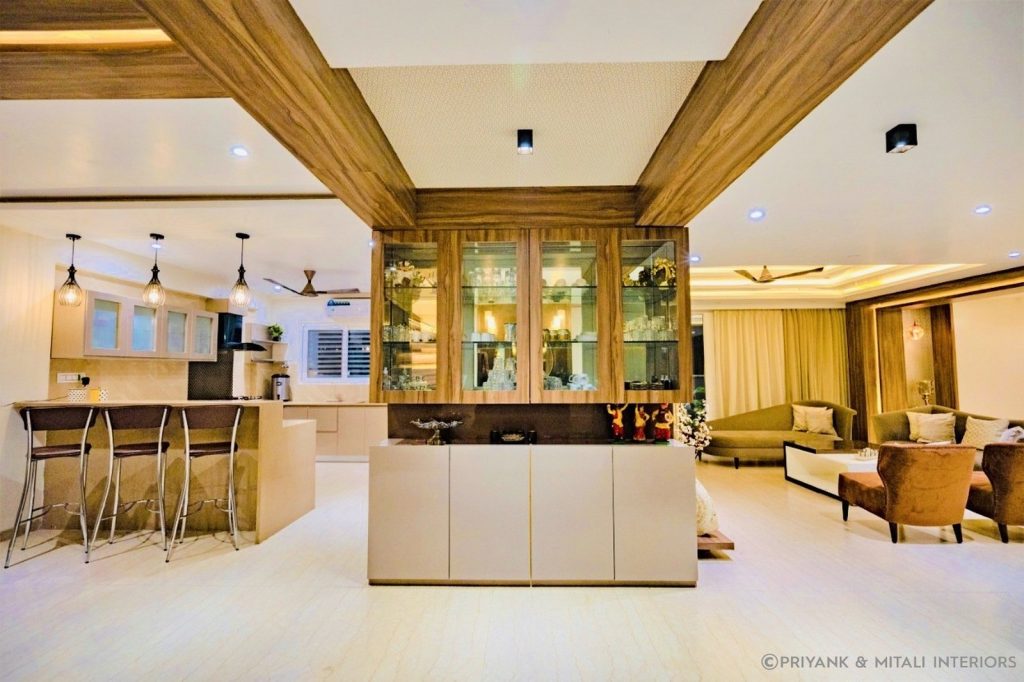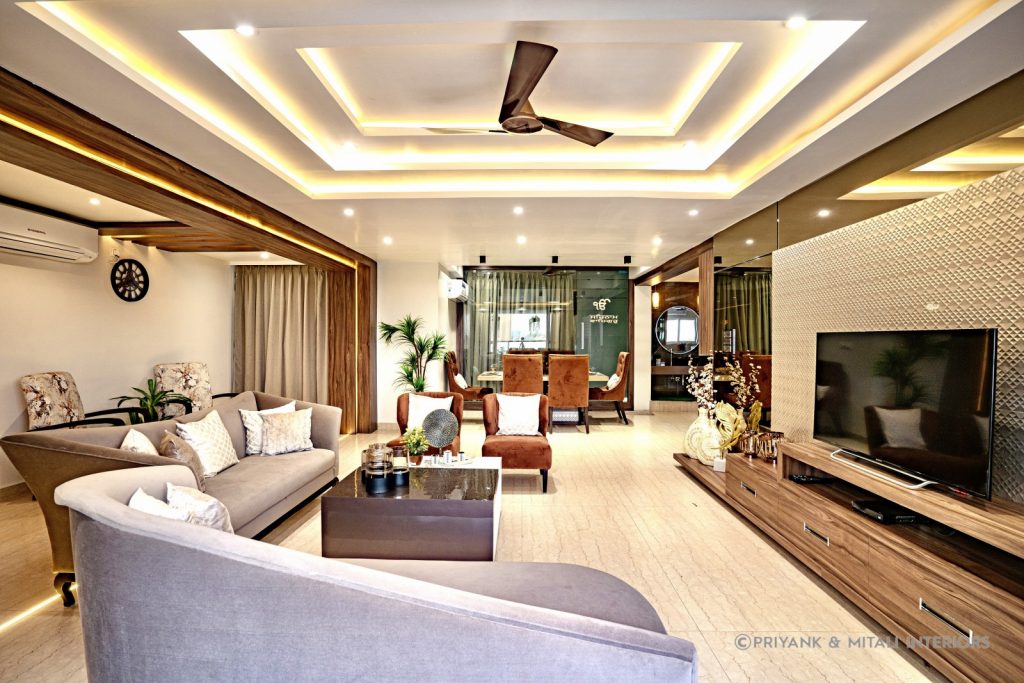 Mr. Singh wanted an apartment with bright colors, good energy and at the same time, he wanted it with natural materials. So far so good. And then, the twist: "He wanted most of the apartment customized to fit." he reveals. We literally had to go back to the drawing board.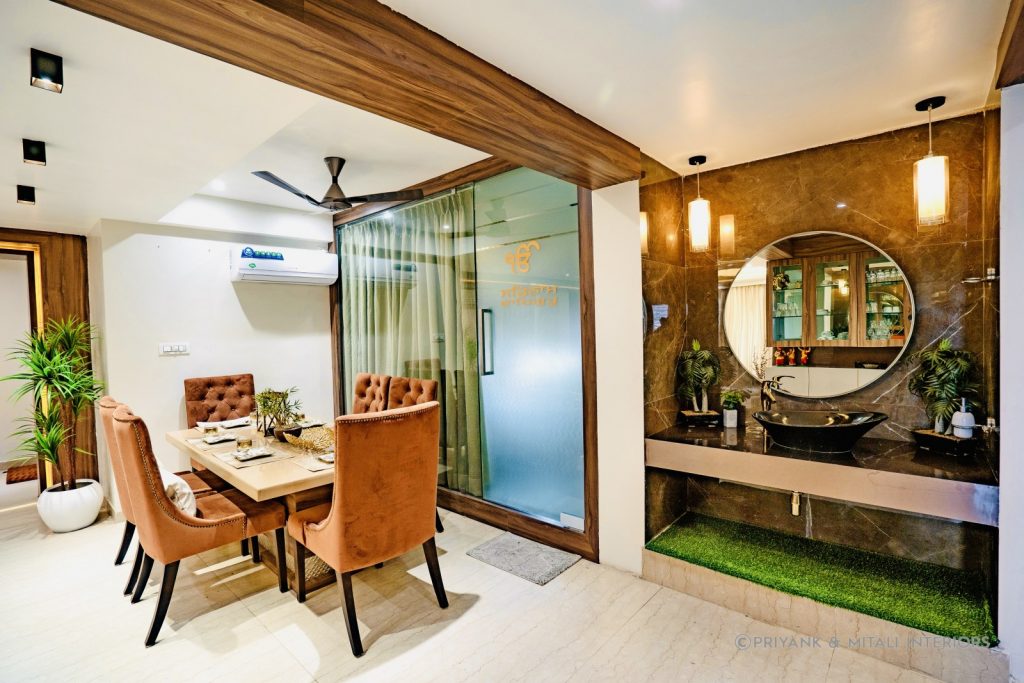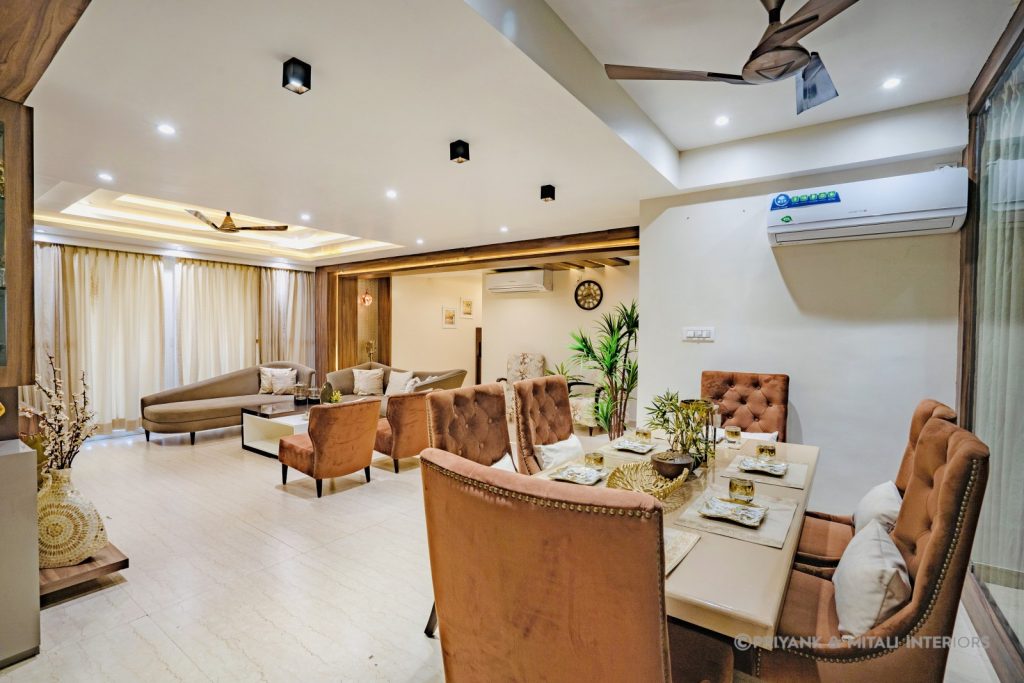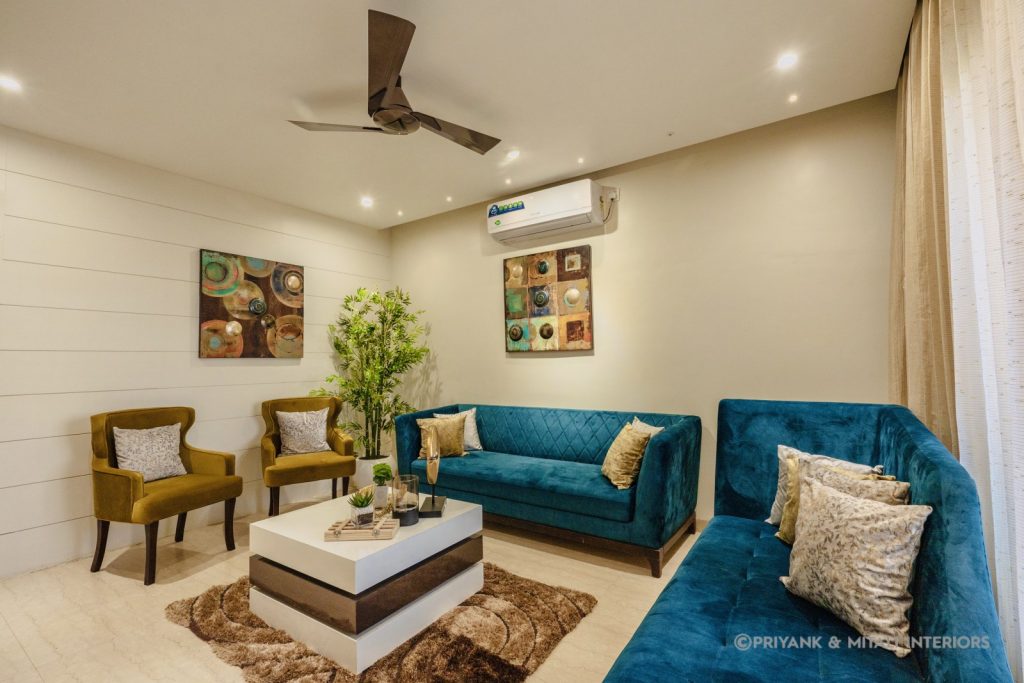 Programmatically speaking, the lower level house has a drawing-room, a Living room, a spacious kitchen, a dining area, a guest room, Parents Room, Son's Bedroom, and a puja room.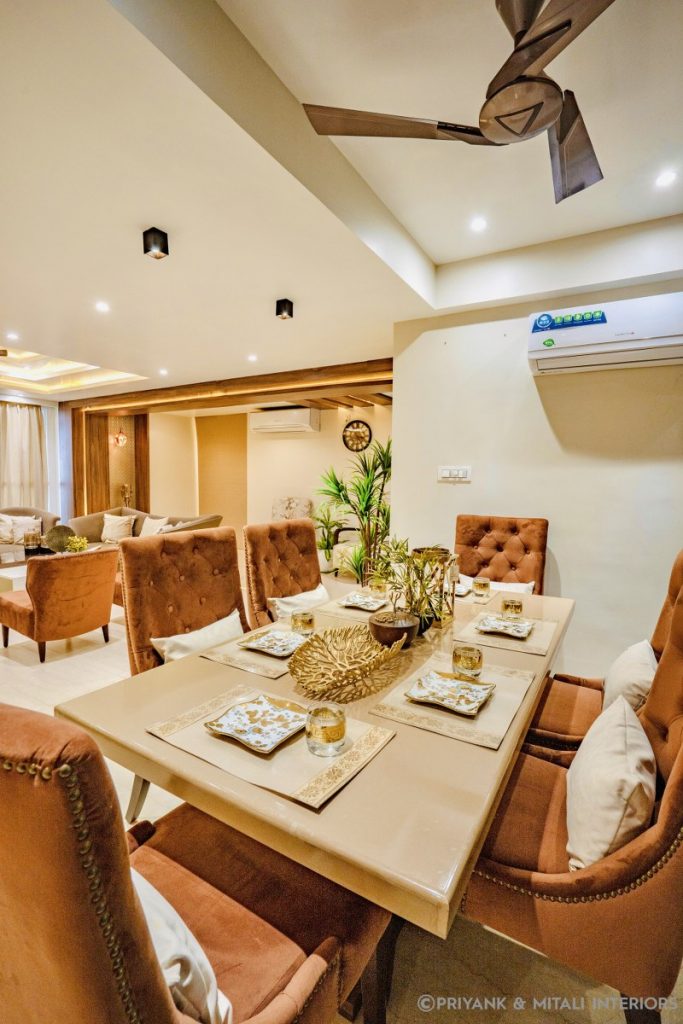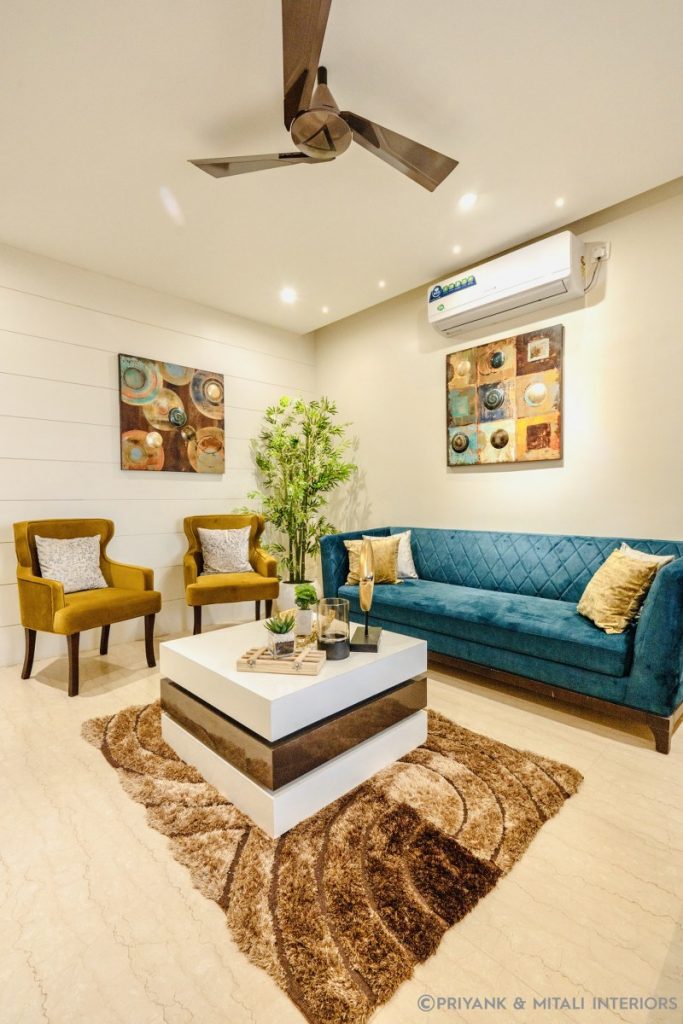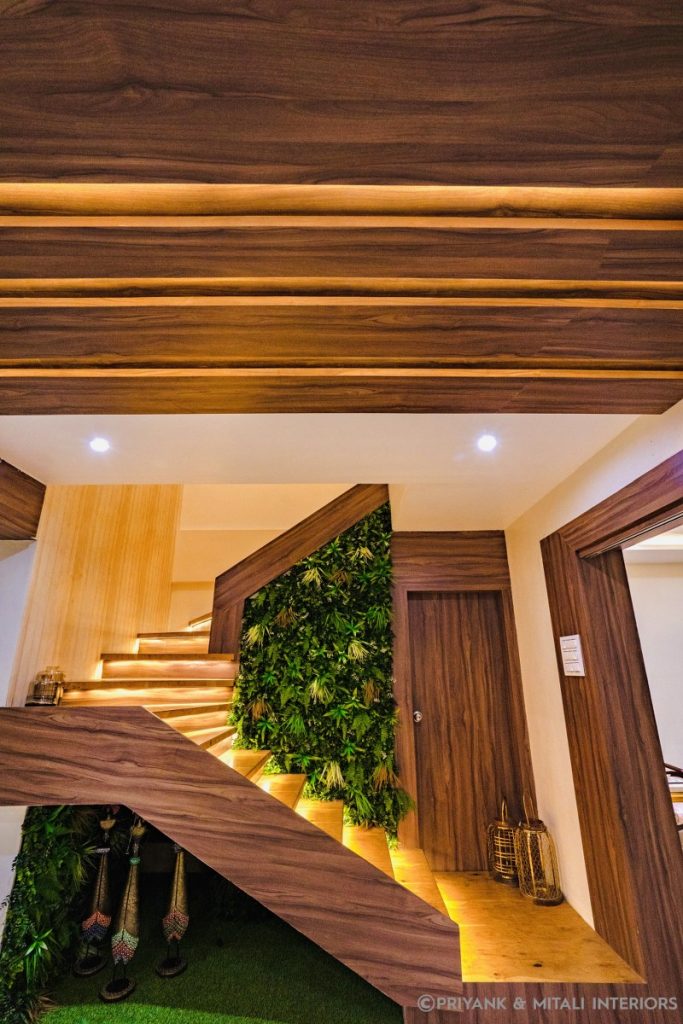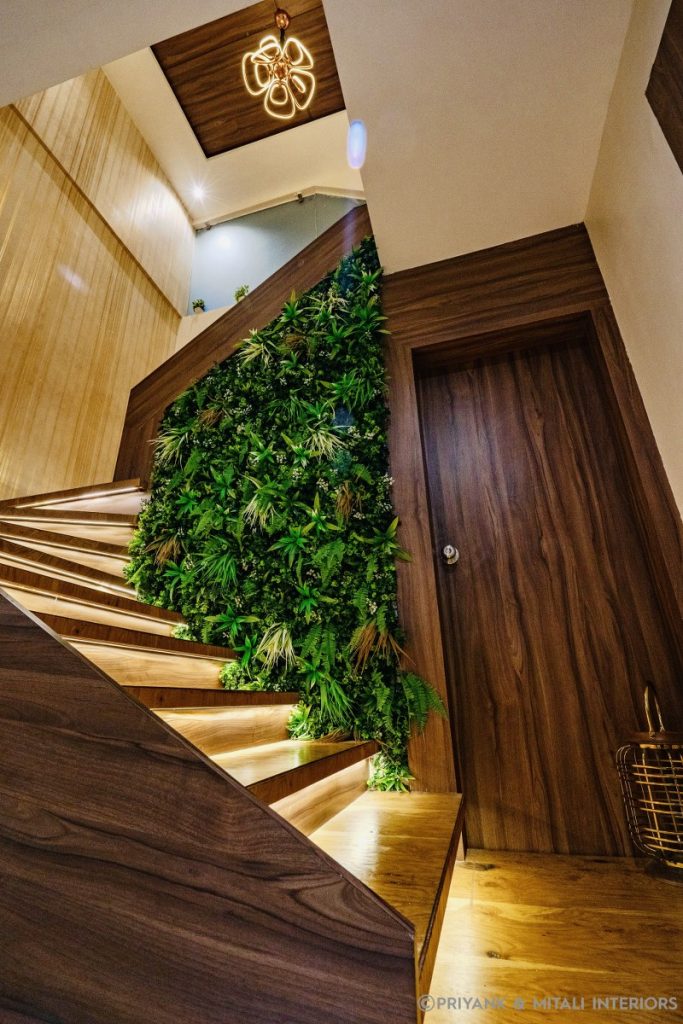 The bedrooms belonging to the family — one master and daughter's — and a small lounge area accommodated on the first floor. The wooden stairs connecting the floors with classic veneers add a sense of whimsy to the staircase.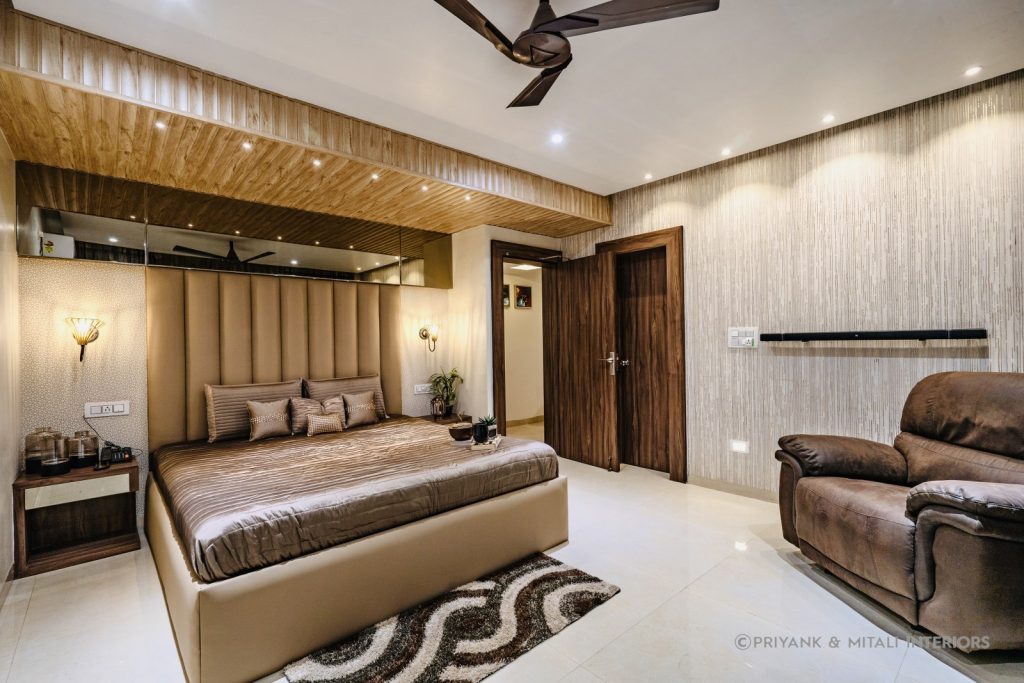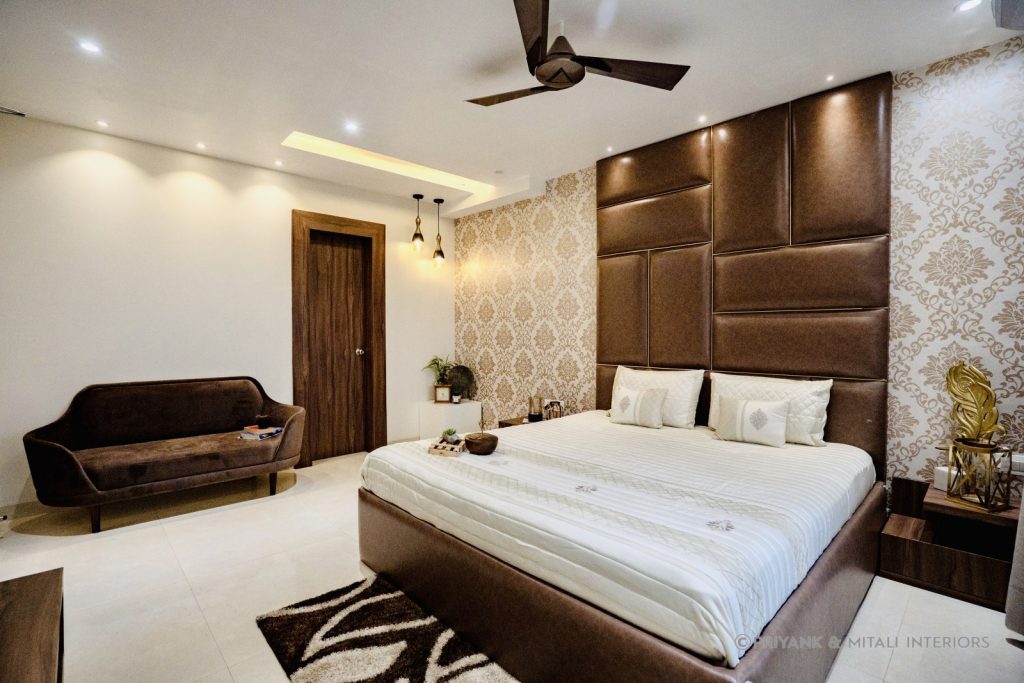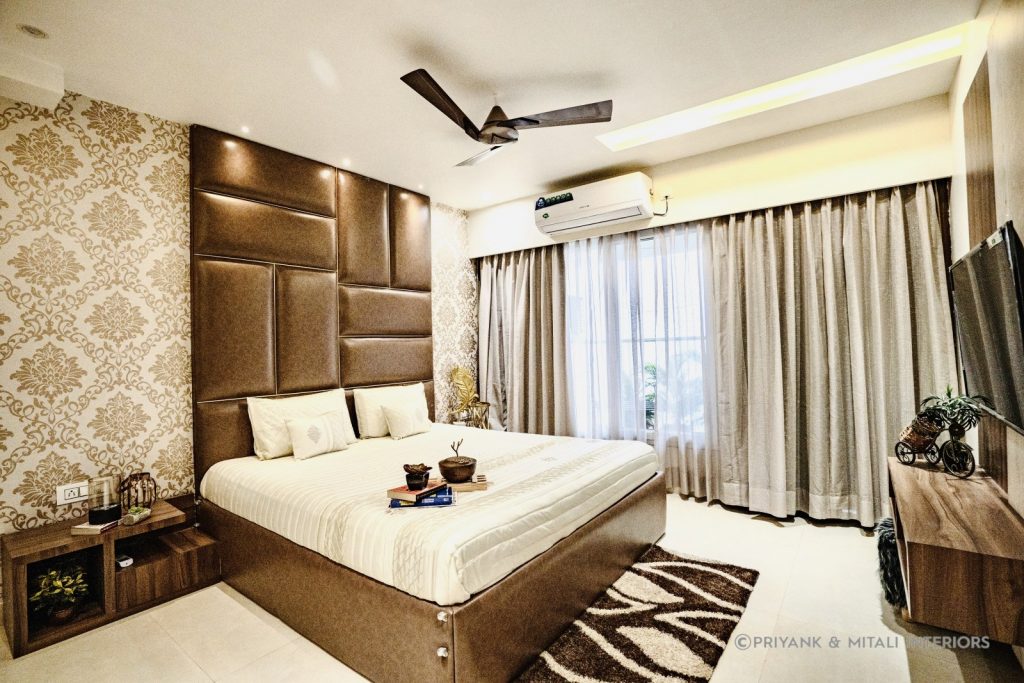 Art, in fact, makes quite an impact in various areas: one corner of the drawing-room has two hand-painted metallic painting while the focal point of the daughter's bedroom is a beautiful Barbie chair beside her bed, and the son's bedroom is graced by a resplendent painting and big aviator shades at the entrance.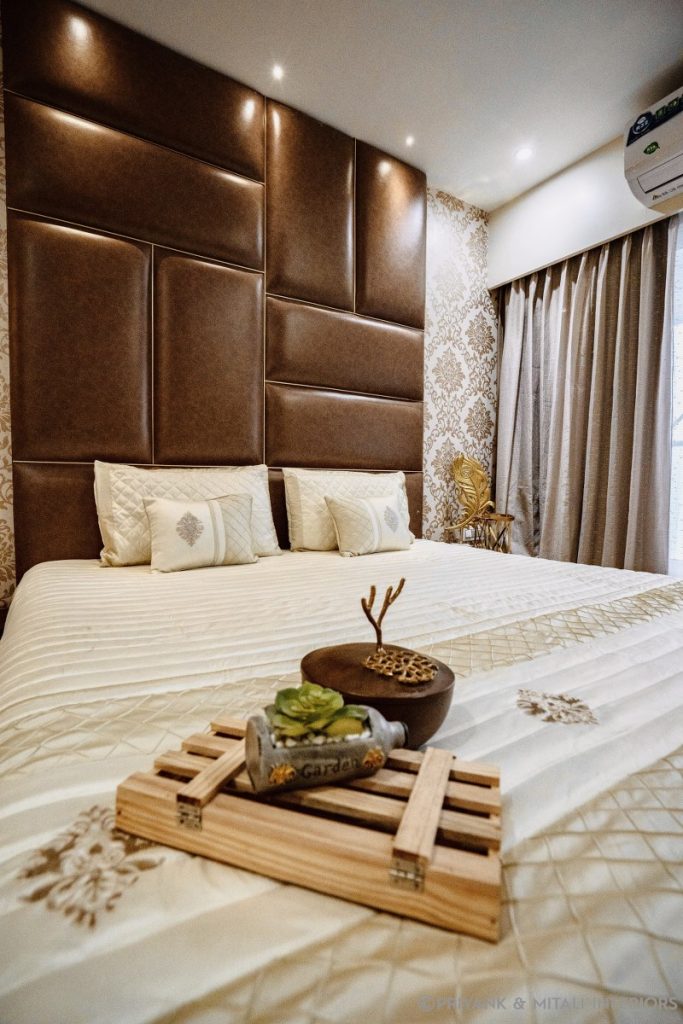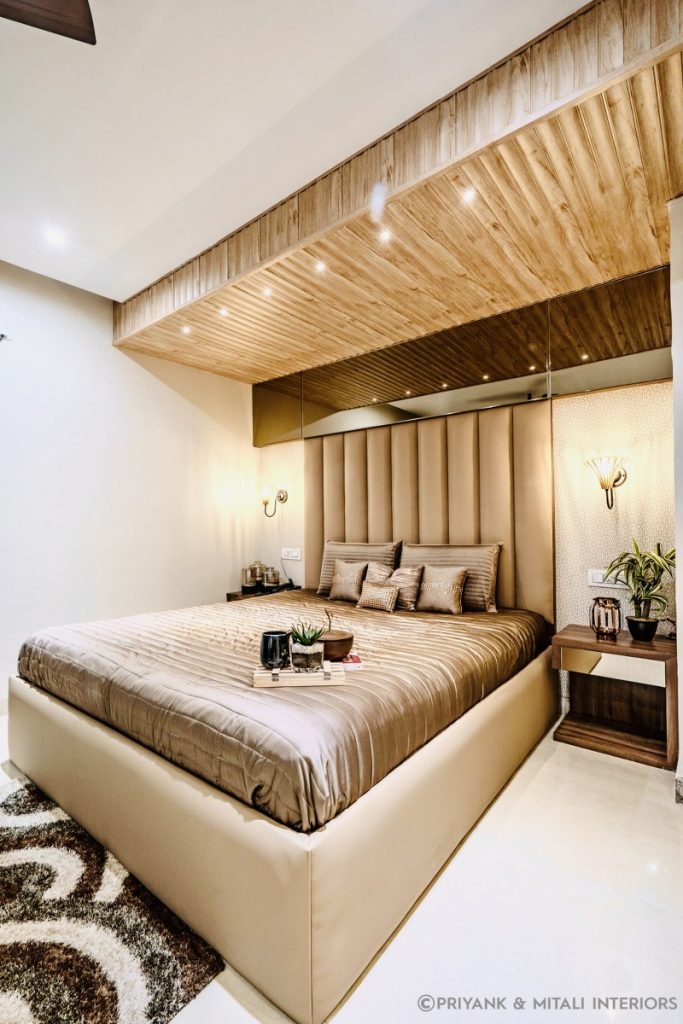 The Artifacts bring in a sense of energy and happiness. While large potted plants scattered throughout the house bring in a sense of freshness, the work of connecting the urban living space with greens fell upon the balconies. "So we made a green belt in the balconies on the lower floor."
The daughter's fondness for Disney World is responsible for beautiful study and colorful bedside work on the wall. The bathroom tiles, as a highlighter in the shower area, too, is something we selected and was customized for each room.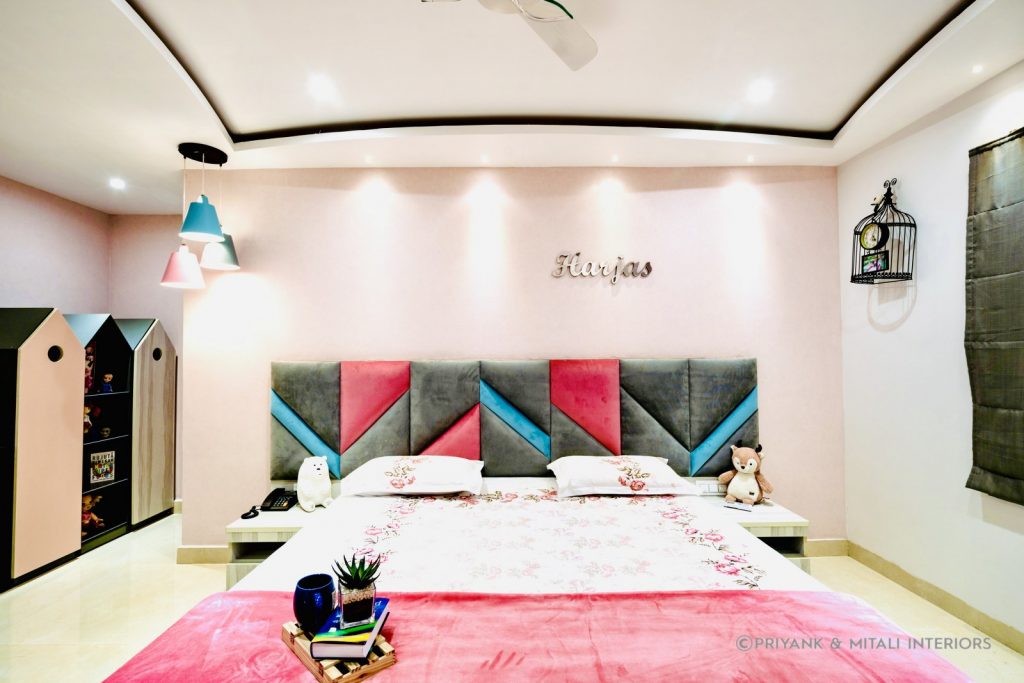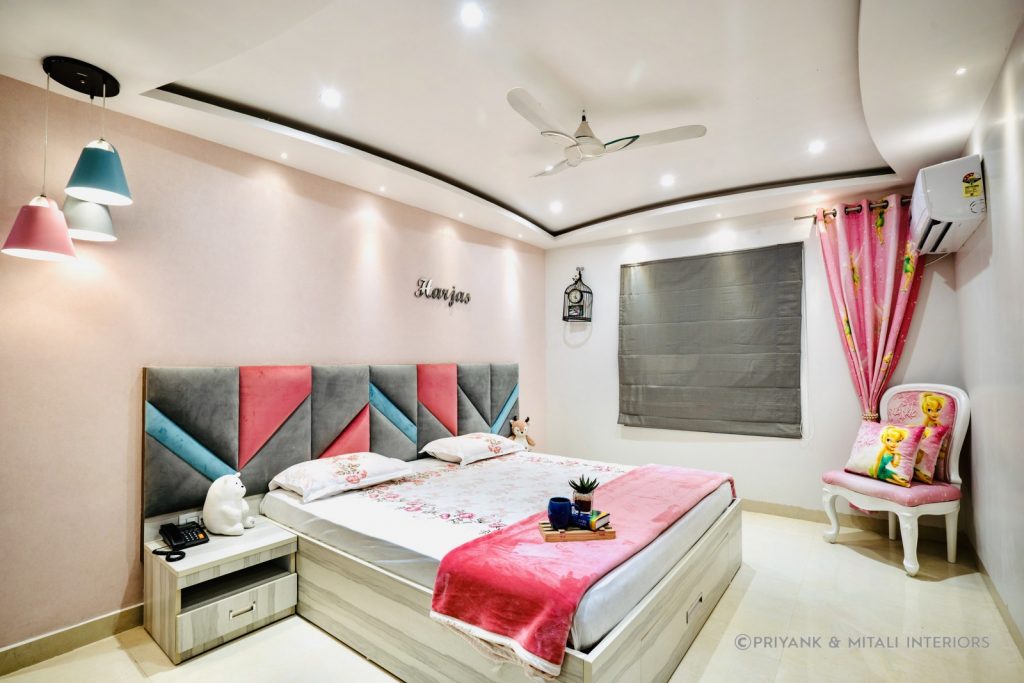 Working with the client, who was involved throughout the designing and selection process, made the task smooth.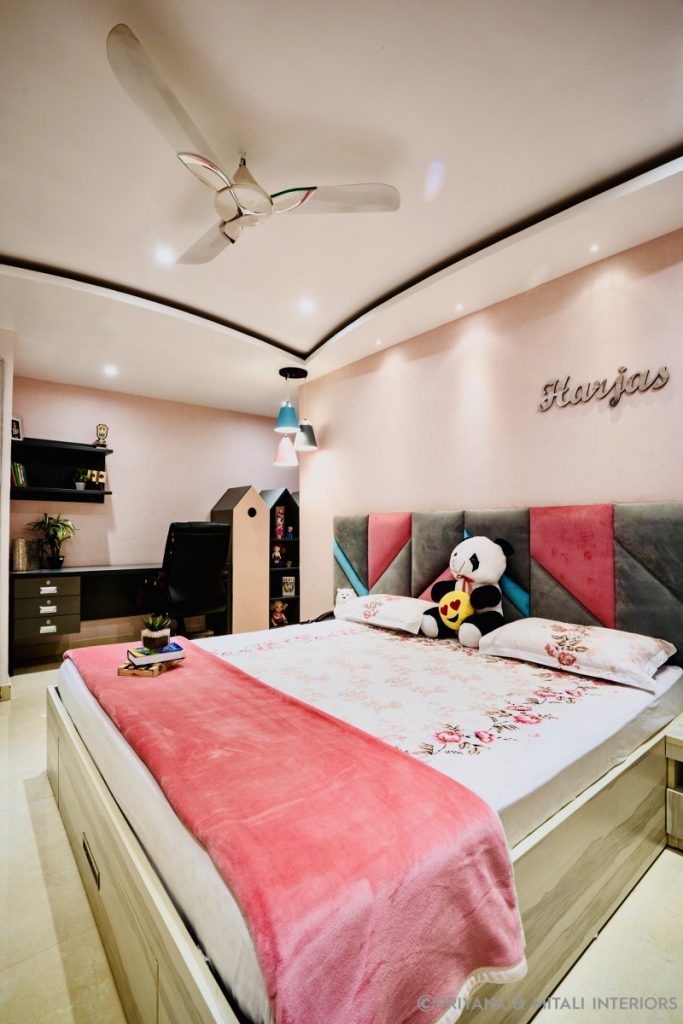 An effort has been made to involve skillful carpenters to craft some fine woodwork. Colours have been kept toned down and subtle to keep the mood warm. Furniture design picked has a variety in terms of design and style.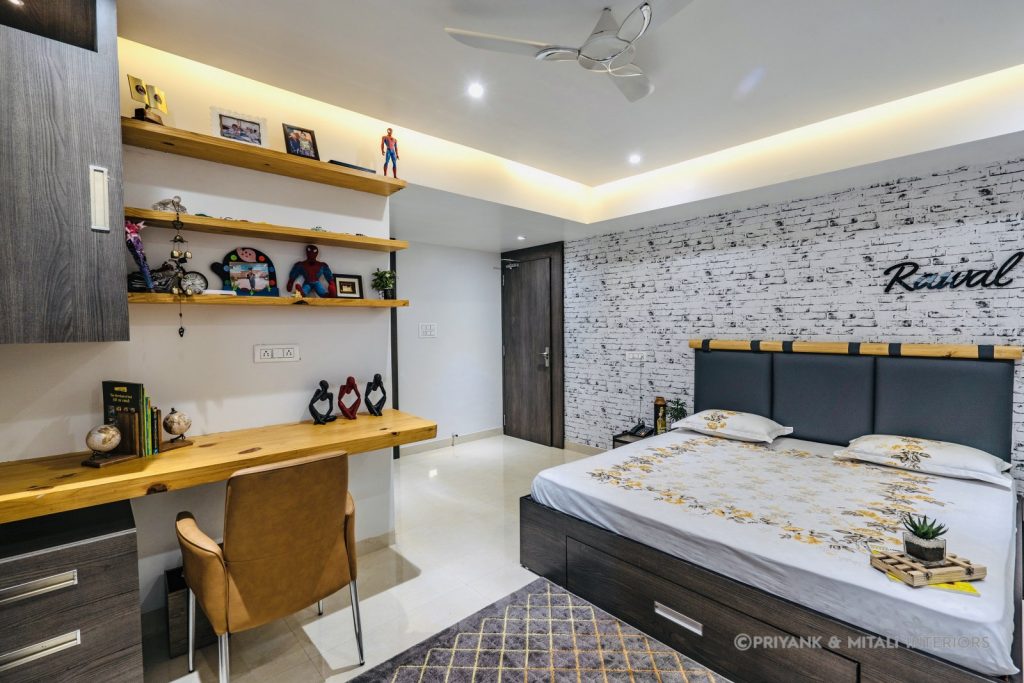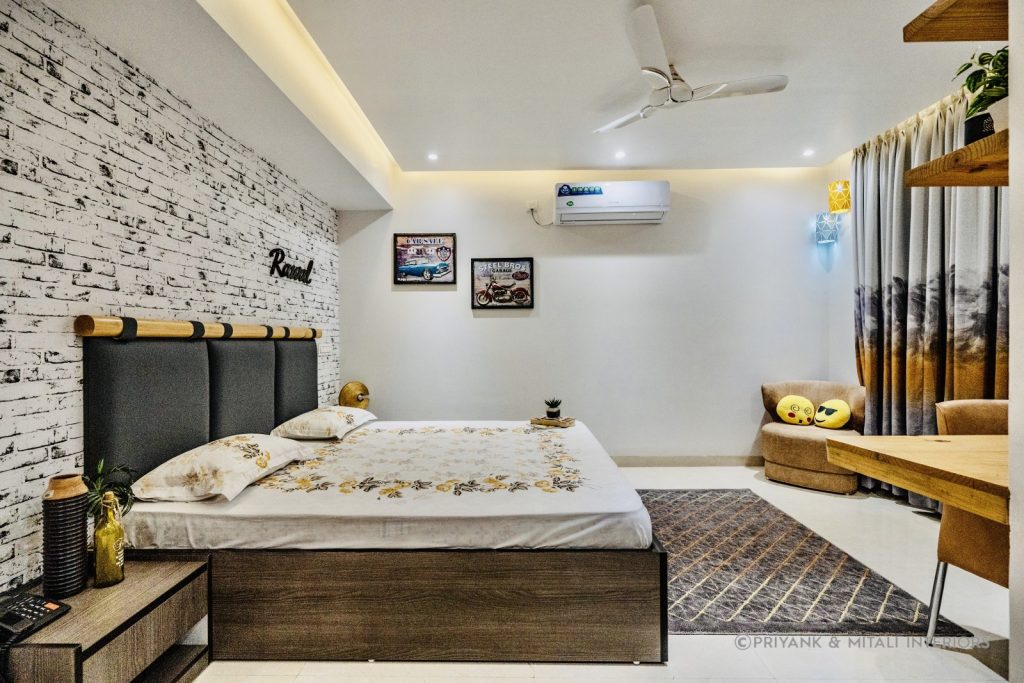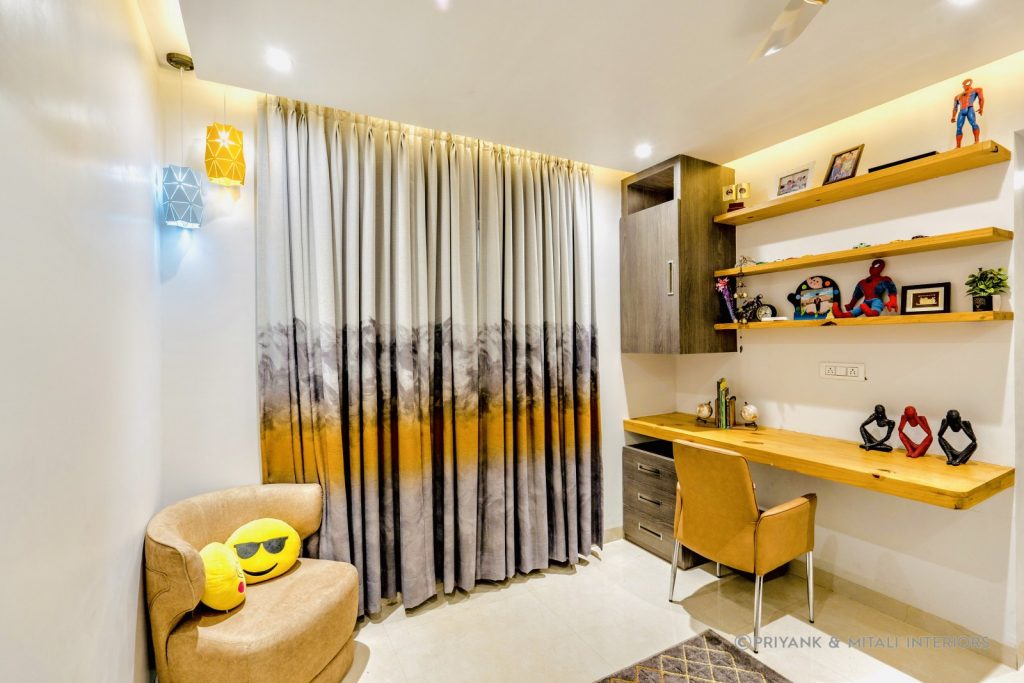 The home also uses a variety of fabrics. Walls adorned with exquisite paintings by various artists make it a home that's unique and speaks volumes about the personality of the homemaker.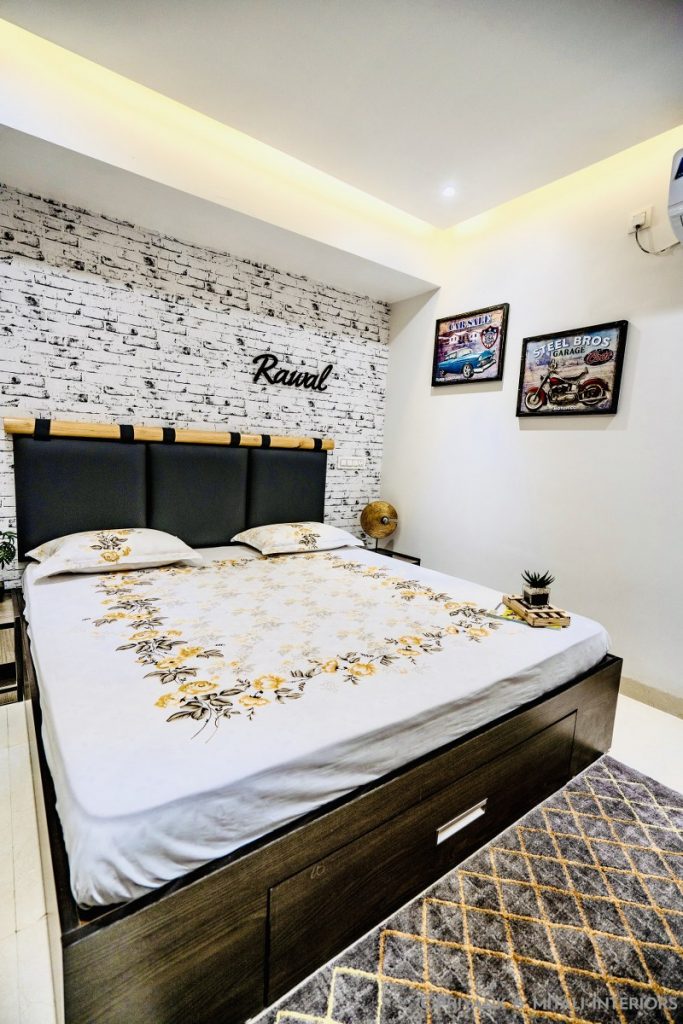 FACT FILE:
Designer Firm: Priyank & Mitali Interiors
Client Name: Mr. A. Singh
Location: Bilaspur, Chhattisgarh
Area: 4500 SQFT
year: 2020
Principal Designer: Mitali Jain
Principal Visualizer: Priyank Jain
Photo Credits: Nadeem khan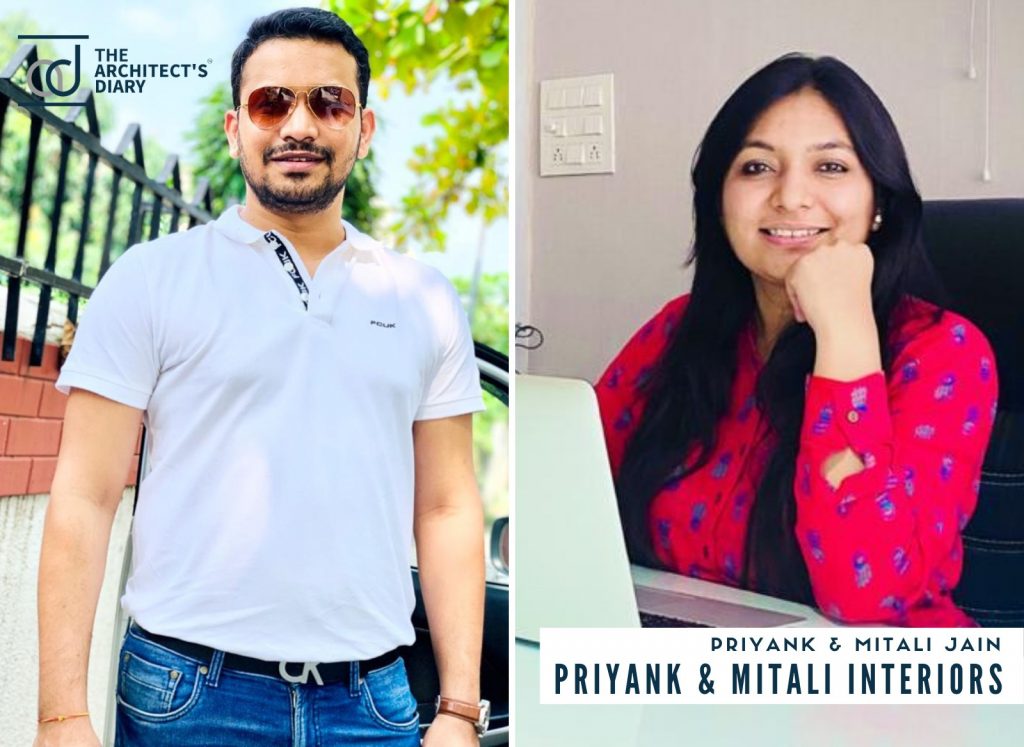 ABOUT FIRM:
PRIYANK & MITALI INTERIORS is a recognized and award-winning interior and exterior design firm with expertise in residential, commercial, hospitality, retail, healthcare, and beauty projects. Based in Bilaspur, Chhattisgarh, Priyank & Mitali Interiors combines extraordinary talent and experiences to create spaces, that can be as "cutting edge" or "timeless" as the exceptionality of each of its Clients. Our Design Group's mission is simple: develop interior and exterior design experiences that are distinctive, compelling, and of superb quality and individuality.
Priyank & Mitali Interiors successfully participate in projects from the initial concepts, furniture, and decorative item selections, decorative material selections, construction document production, budgeting, project coordination – always with precision, professionalism, attention to detail, exceptional customer service and expert project management skills.
Instagram: https://www.instagram.com/priyankmitali_interiors/