A Subtle And Elegantly Stylish Compact Flat Interior | Usine Studio
The entire flat has been given a taupe colour to the walls. The flat has a warm & welcoming atmosphere that was comfortable & homey.
It's hard to design a space that is refined, contemporary, and elegant while having a strict budget and a layout wherein any sort of modulation to space was out of bounds. We have managed to create a subtle and elegantly stylish compact flat within 2000 sq. ft area. The site is located in the busiest area of Vadodara city but when you enter the campus it gives a serene & calm feel. An industrialist couple with a son & daughter occupies the space.
Visit: Usine Studio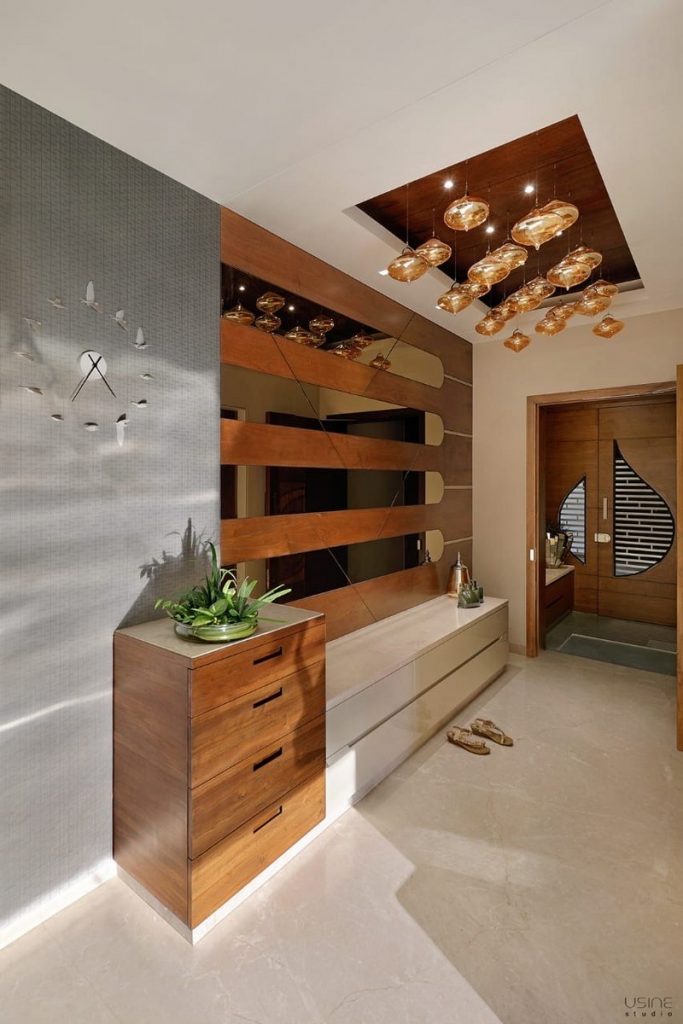 We were very much clear to design a flat which is contemporary & modern. Where we wanted to give a clean line & spacious look but were adamant about not wanting an all-white, stark ambiance. The entire flat has been given a taupe colour to the walls. The flat has a warm & welcoming atmosphere that was comfortable & homey.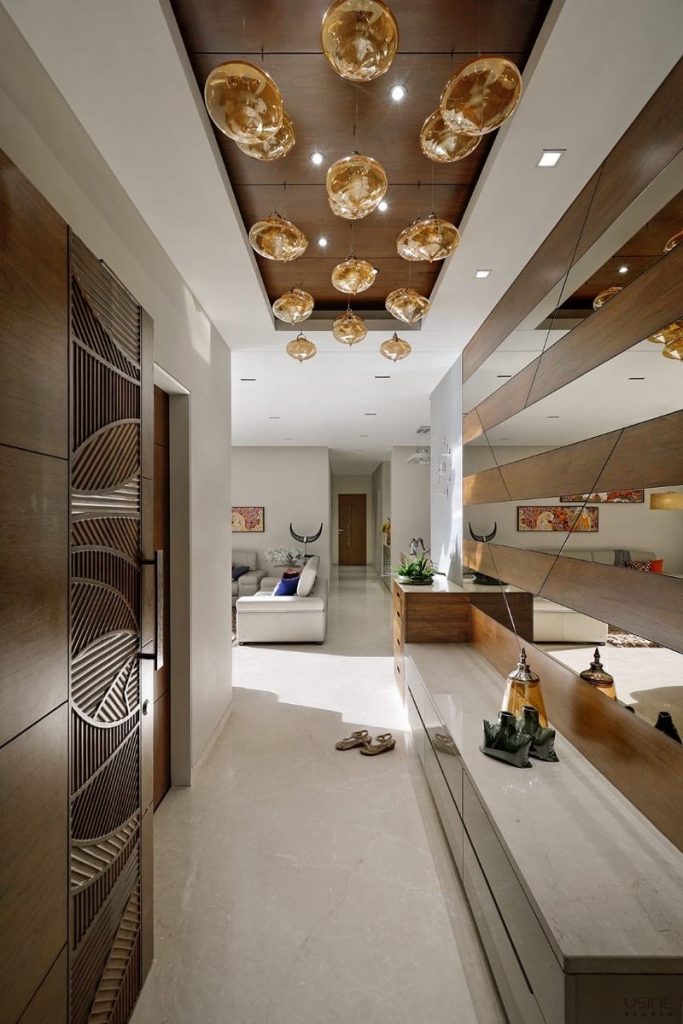 We have followed a philosophy of using simple materials & bright colour palette. We have added the colour to the flat by upholstery, paintings & artefact. The strength of the design is that every element in this flat seems to be well thought out & appears exactly where it should be.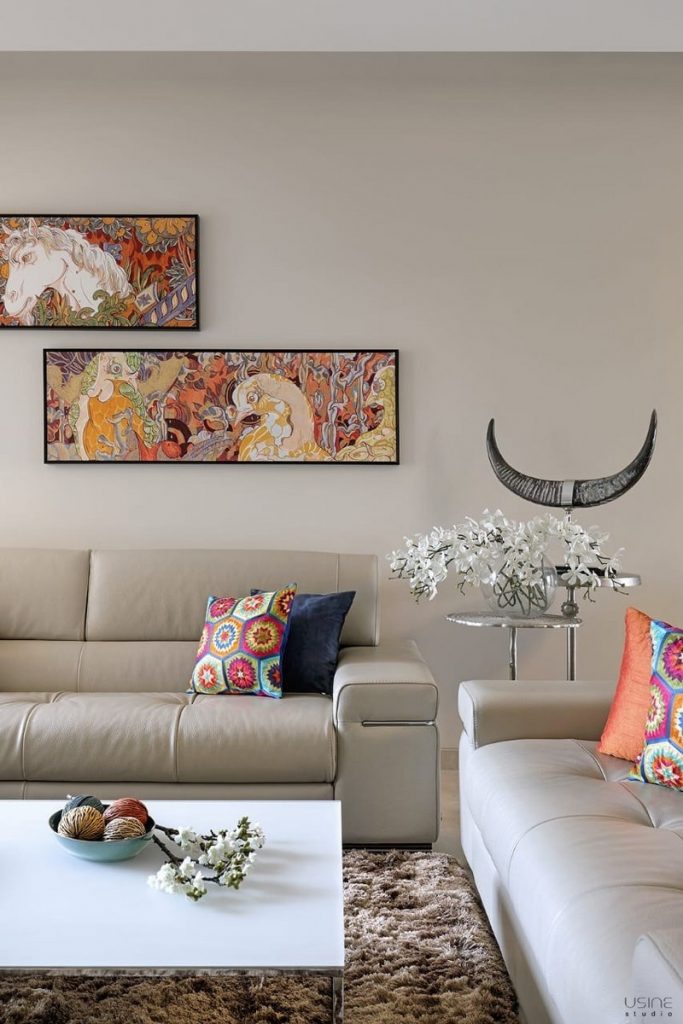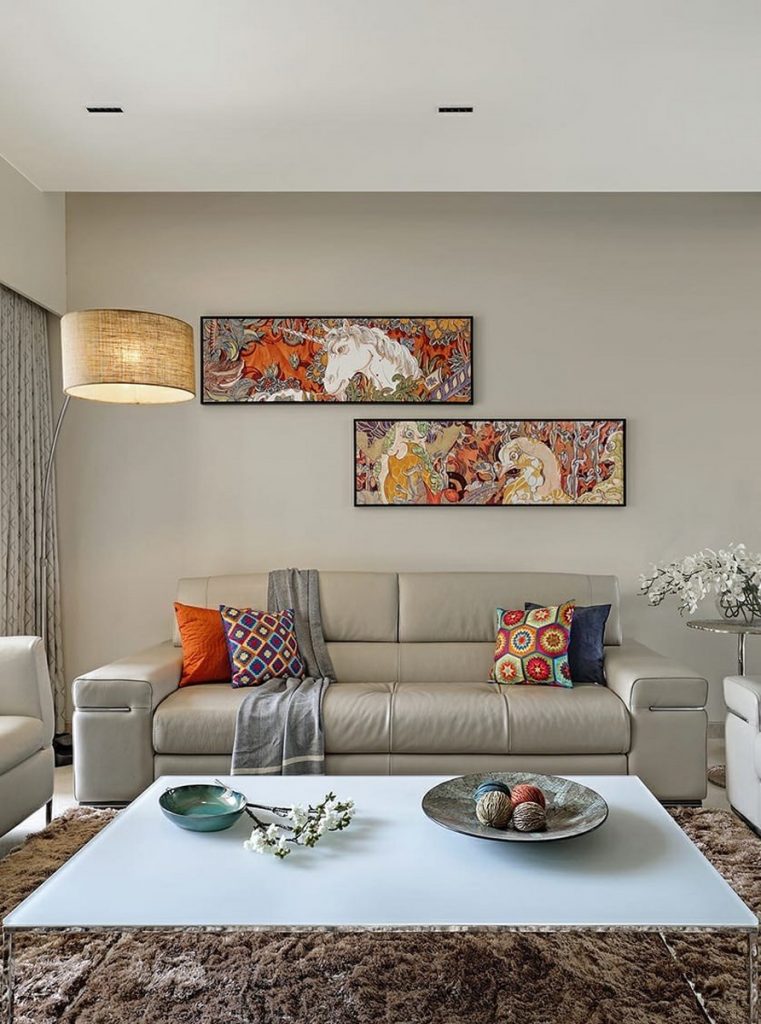 The foyer creates a sense of arrival this is only heightened by a beautifully cladded wooden panel & artistic mirror with Chester unit underneath. Blown glass hanging lamp creates sciography on a wooden panel. The compact foyer opens into a well-proportioned living & dining that is elegantly furnished with understated furniture.
Taupe walls & light beige Bellissimo Italian marble floors set the tone for clean, minimalist aesthetic throughout the apartment. The living room is simply furnished with "L" shape leather sofa & chairs with white coloured glass frosted coffee table. colours are added with from the artwork, upholstery fabric & artefacts.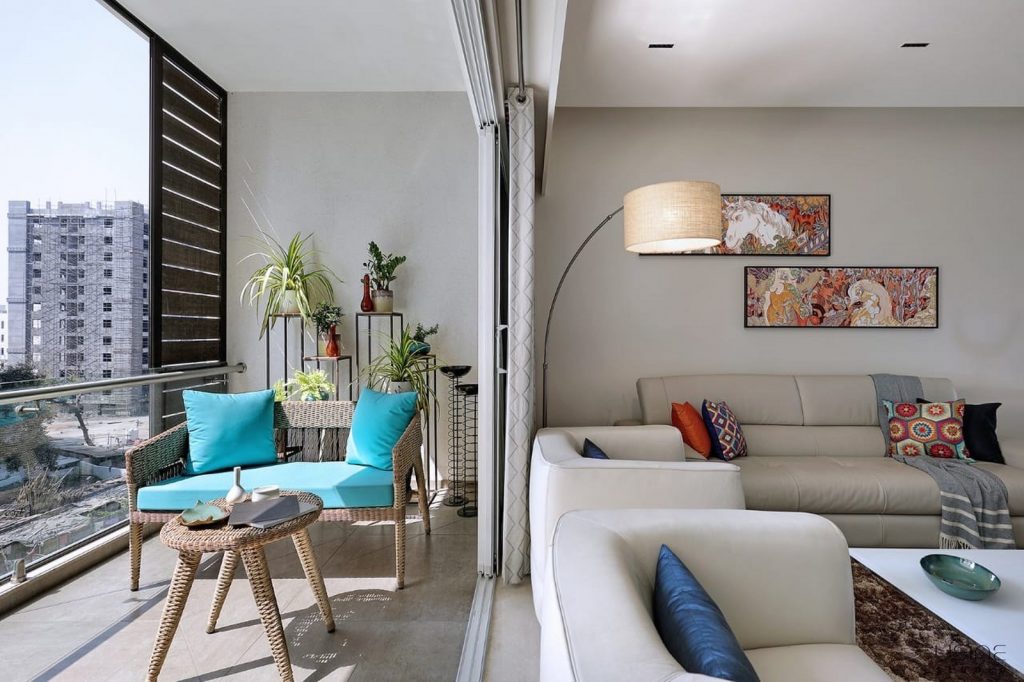 The sleek design furniture makes the space light and elegant with their appropriate position in the room. The beautiful hand-painted metal plates form an aesthetically appealing backdrop for the room
Extension of a living room is west facing small balcony with sliding shutters to break the sunlight while enjoying the sit out space. Touch of greenery to added with small plants placed at certain levels.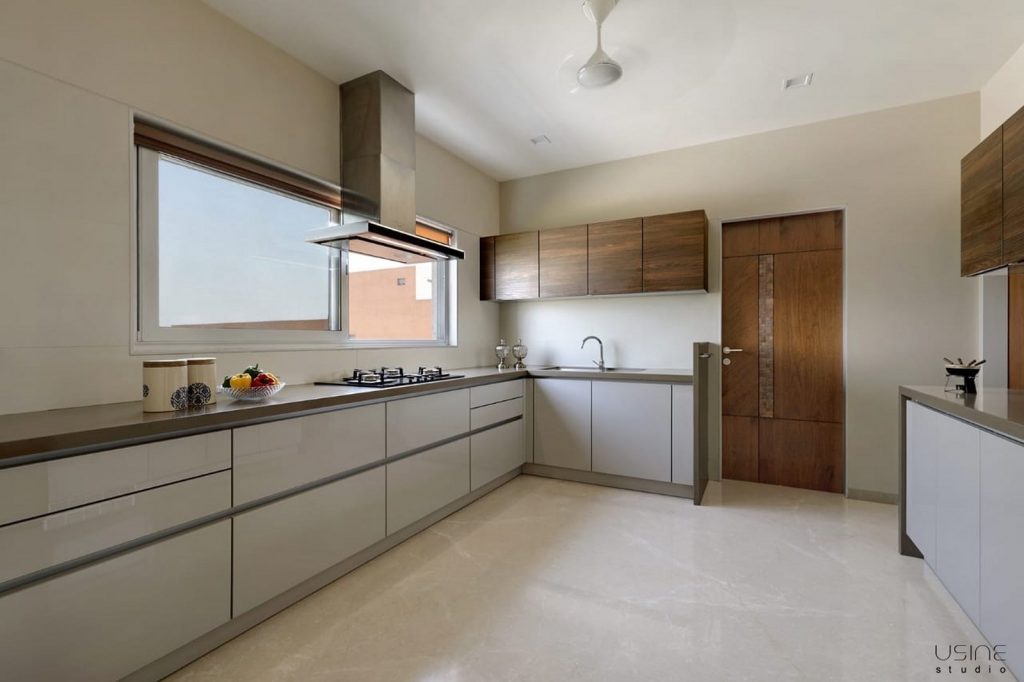 living room & dining room is virtually divided with small Chester unit which can be converted into a bar when required. The illuminated top gives perfect mood while u convert it into a bar. The entire utility unit is flushed with a wall in the dining area & treated with light colour & mirror to double up space visually.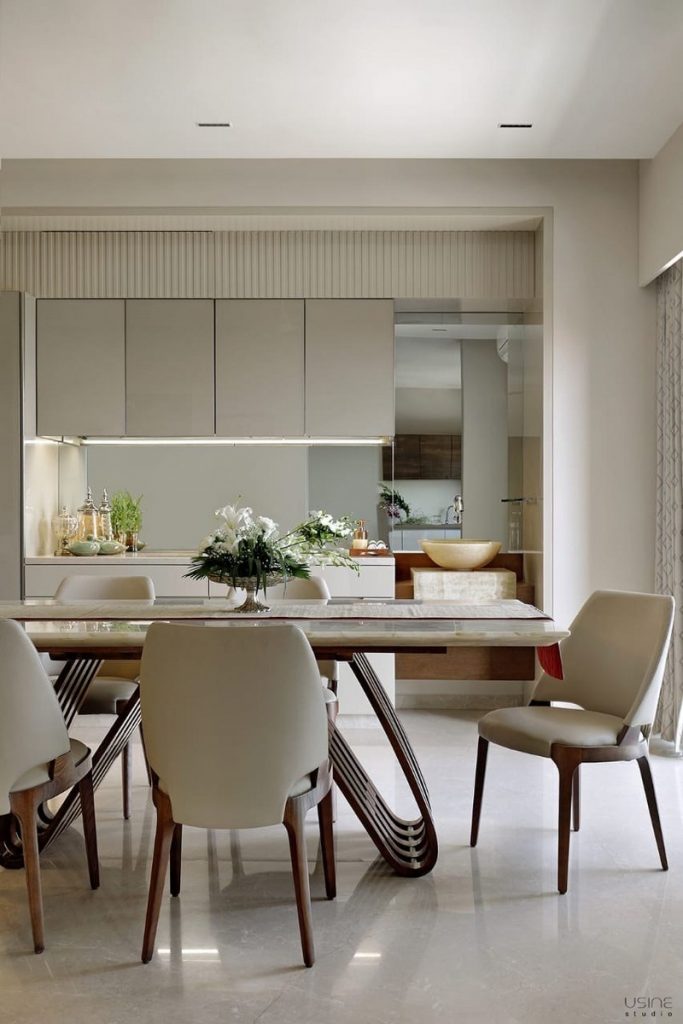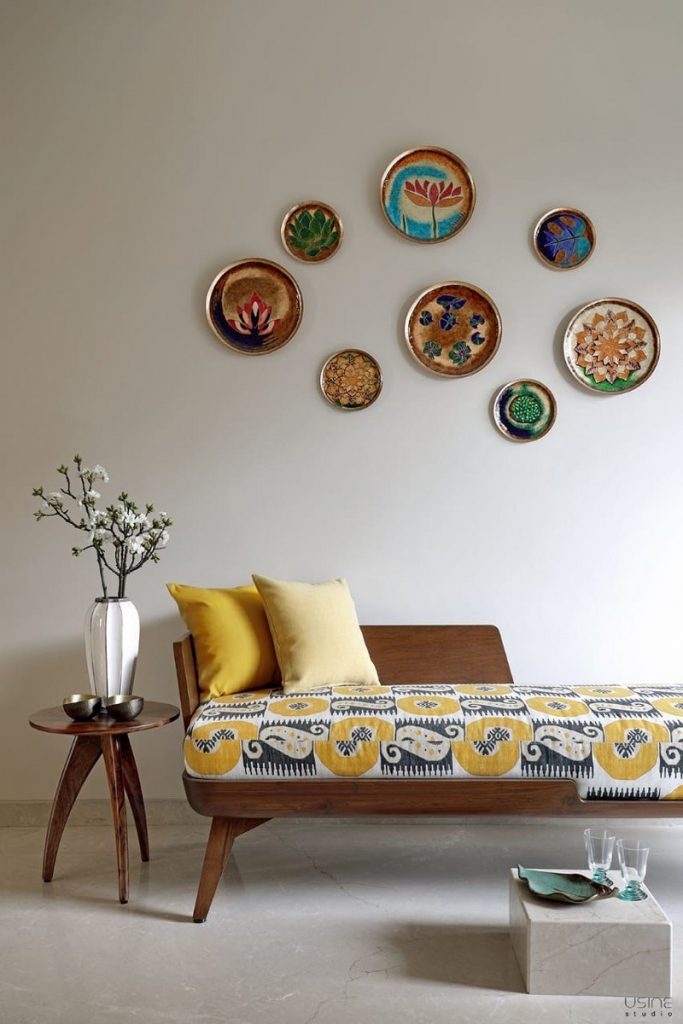 Like the other spaces in this home, the bedrooms are tastefully elegant and simple without being run-of-the-mill.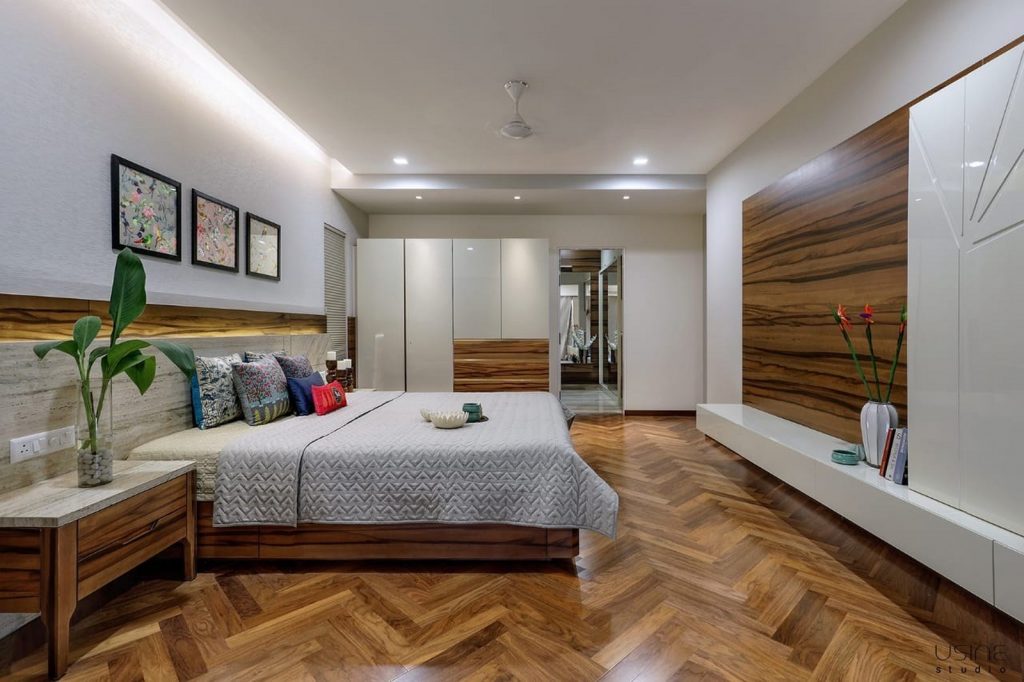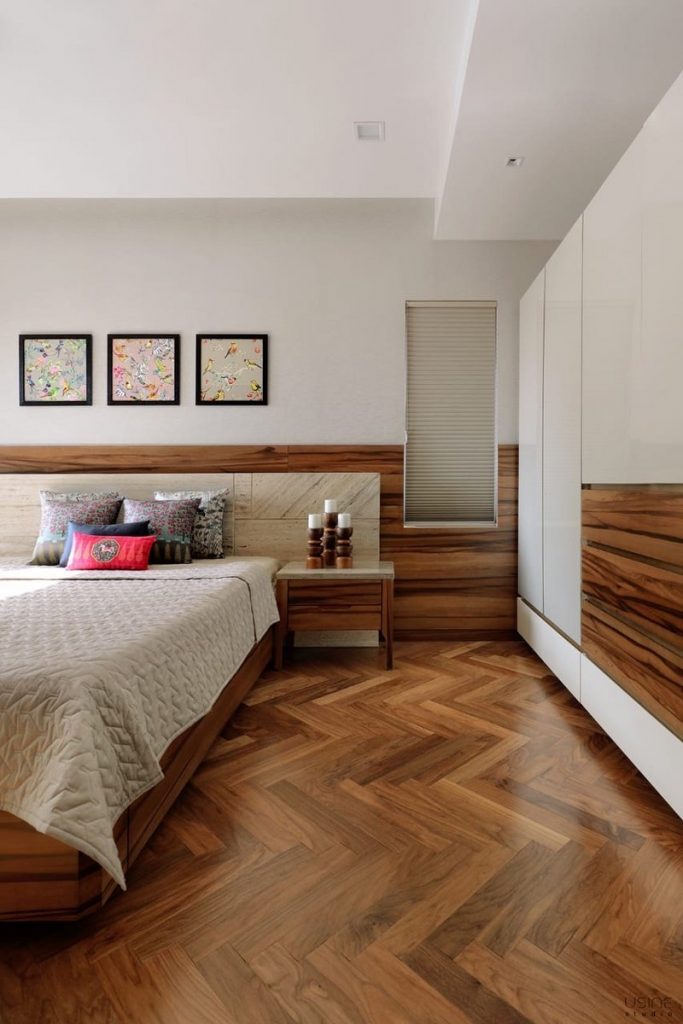 The Master bedroom illustrates a fine example of classic chevron wooden flooring contrasted with the surreal peal white background to encompass elegance in a contemporary style. The simplistic bed and wardrobe design depicts minimalist approach as per the client's perspective.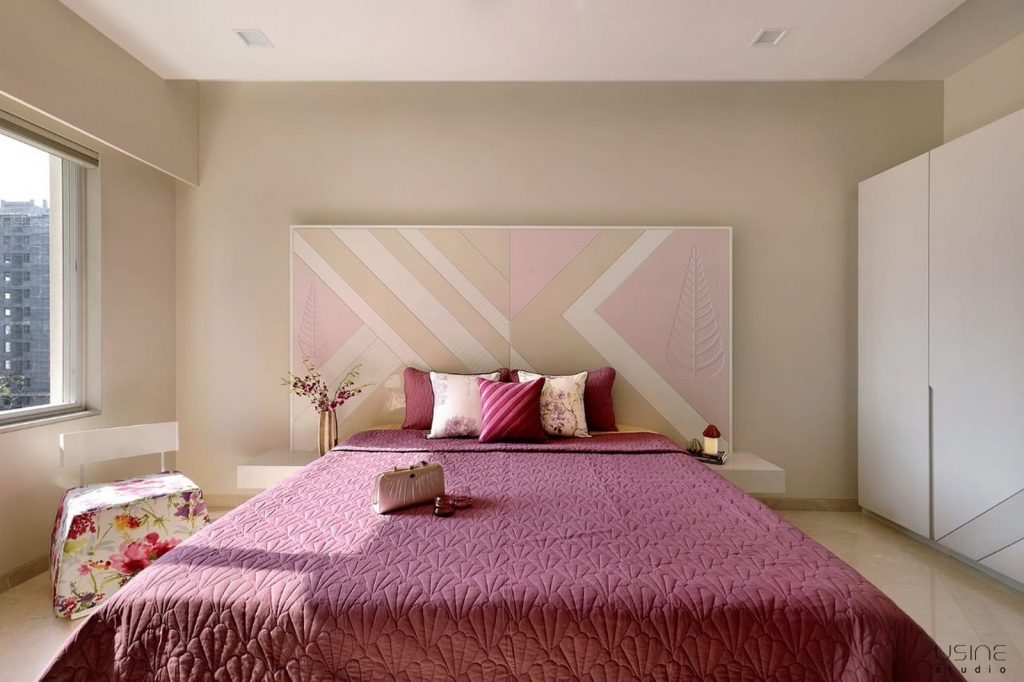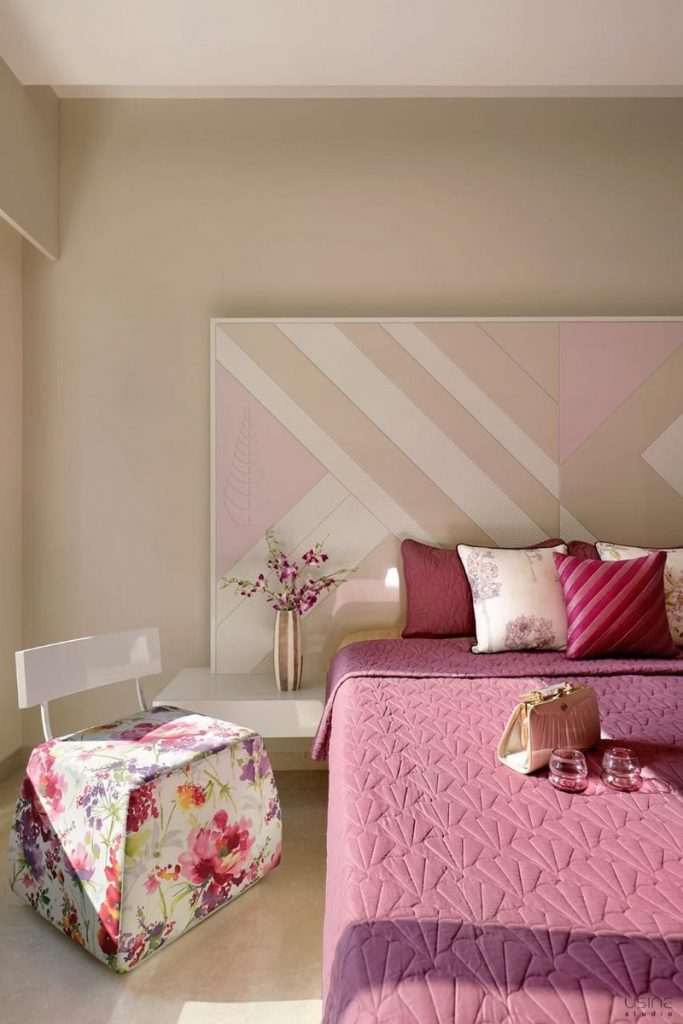 Daughter bedroom colour palette reflects feminine client usability indulging the space with hues of pink, purple, beige, and white. The fabric colour and texture in cushions, blanket, and chair brighten up space.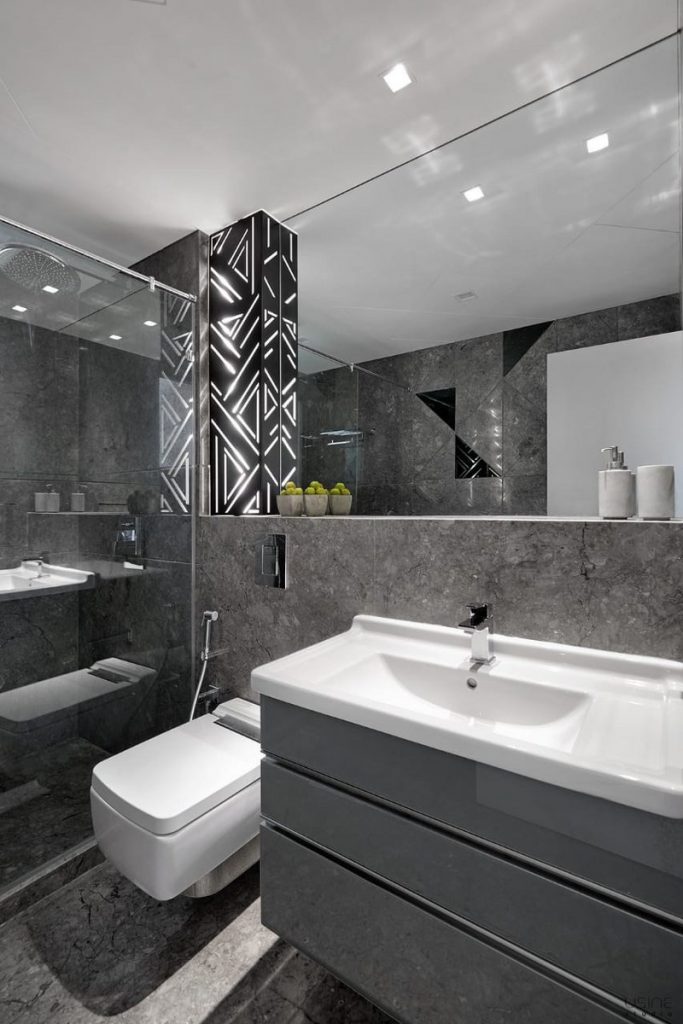 In spite of the restrictions in making alterations to the layout as well as budgetary constraints, we have showcased our sensitivity to balance and design. This flat is a wonderful example of simplicity and style being celebrated in the creation of a house.
FACT FILE:
Firm : Usine Studio
Project : bhandari flat
size : 2000 sq.ft carpet area
Location : vadodara
Design Team : yatin kavaiya & jiten tosar
Photography : Mr. Tejas shah
Website: http://www.usinestudio.in/
Facebook: https://www.facebook.com/yatin.jiten.9
Instagram: https://www.instagram.com/usine_studio/