There are a few plumbing problems that can wait a day or two, but the same can't be said for emergencies, right? Weird things may happen in the middle of the night or during a weekend. Fortunately, Rooter Hero is a plumbing company that responds to a variety of emergency plumbing problems. First, however, you need to know what kind of situations fit the term "emergency." Continue reading to learn more.
Leaky pipes: When pipes burst, you'll know where the water keeps pouring out from. However, with leaky pipes, you'll only notice a puddle in the middle of the kitchen or the bathroom. It's quite a tricky business for a regular homeowner to detect a leaky pipe. The only thing you can do is to turn off the valve of the main plumbing line and contact the professionals. The specialist will arrive, get to the source of the leak, and fix it.
Burst pipes: This one is, quite naturally, a bit easier for you to detect. It also happens to be the most destructive plumbing problem. Burst pipes will force out water at extremely high pressure, and you'll lose anywhere between four to eight gallons every minute. Even if the best plumber Davis gets to your house within a short while, you'll get a reflection of the event on the water bill you receive that month. Thankfully, recognized and reputable plumbing contractors don't take longer than ten minutes to get to your location, but it does depend on where you stay and the traffic conditions.
Frozen pipes: Some people think that a frozen plumbing line isn't an emergency, but these people have probably never had to spend a day without water. Frozen pipes are indeed an emergency issue that you need to get addressed as soon as possible because sooner rather than later, it'll turn into a leaky pipe or a burst pipe. After all, frozen water expands with time.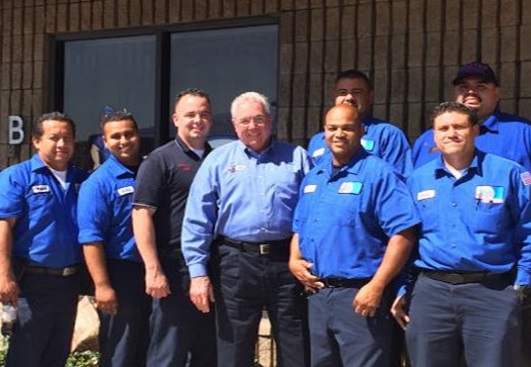 Sinks getting clogged: It's perfectly possible for all homeowners to avoid clogging their kitchen sinks as long as they're careful about the things they dump in their drains. You should refrain from putting substances, such as the dregs of coffee or tea and grease in the sink. However, even if you're one of the most watchful people in the block, you may still end up with a clogged sink that you won't be able to fix on your own. Unless you call a Plumber Rocklin, wastewater may come gurgling up and flood into the sink.
Toilets getting clogged: Despite being relatively less dangerous than a burst pipe, clogged toilets have the power to be the dirtiest plumbing problems you'll ever encounter, and the reason is quite obvious. Also, there are a few clogging issues you can't fix no matter how good you are with a flange plunger. If the toilet gets clogged, you must turn off the water supply at the base of the toilet to stop it from overflowing. Then, rush to your phone and call a professional plumber.
Failed sump pumps: When sump pumps fail, the results are almost similar to a burst pipe because you'll have a flooded basement in your hands to deal with. You can probably imagine the amount of damage a basement full of water can do to your house. It's an emergency that calls for prompt attention.
Malfunctioning water heaters: This one can be less than an emergency to some people during the summer months, but during the winter, you surely wouldn't want to bathe in icy cold water in the morning before heading out for office. Water heaters, just like every other machine in your house, are prone to failures and malfunctioning. You should call a Plumber Davis if you have a reason to believe your water heater needs fixing.
Gas leaks: This one is probably the most serious problem included in this list. If you're a master of DIY techniques, you mustn't try to fix a gas leak by yourself. You need to get it repaired within the shortest possible time, and you need a trained and experienced plumber Rocklin to do it for you.
Endnote
These are a few of the most common and widely experienced plumbing emergencies, but as long as you have Rooter Hero on speed dial, you can get them fixed in a matter of moments.