Having a yard is one of the most incredible things you could have in your home. With one, you can easily host outdoor parties or build your garden, allowing you to grow the produce you can use for your meals. With all of the great benefits it comes with, you need to ensure you design it perfectly so it can help add beauty to your home's exterior.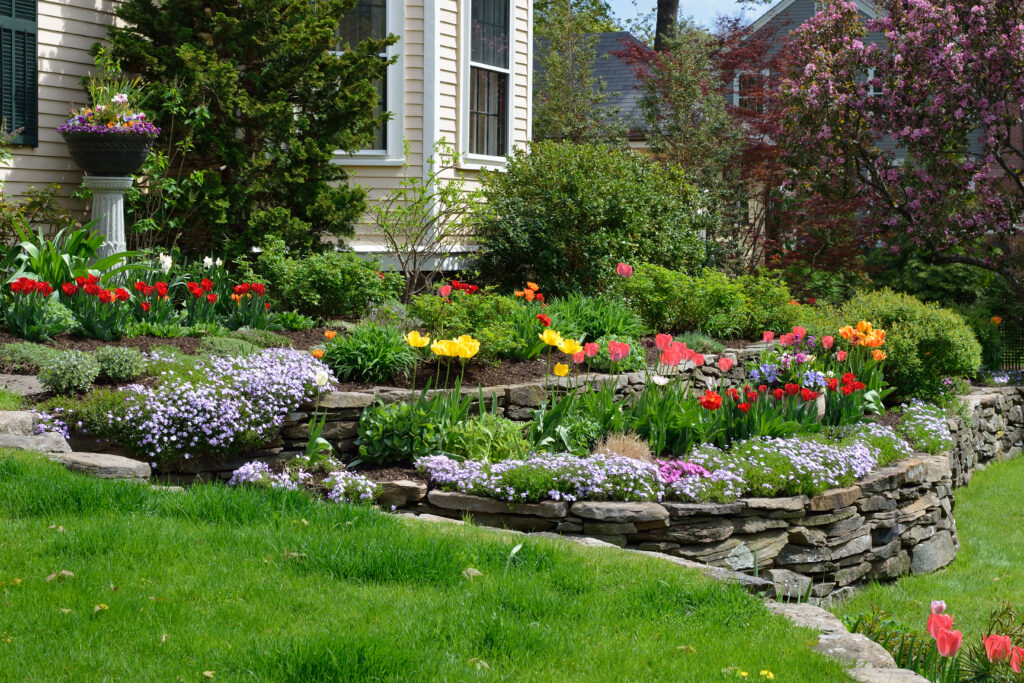 As you choose to spruce up your landscaping design, you may need to hire a professional so you can ensure your yard would be in its best condition. You may search for services that can create luxury landscaping, so you can achieve the best yard there could ever be. 
To give you an idea, listed below are the landscaping designs you could try that'll help spruce up your home's exterior:
1. Multi-Purpose Yard 

&nbsp
If you plan to use your yard for many things, you might want to turn it into a multi-use yard where everyone can enjoy outdoor activities. Allow it to have an empty space wherein you can turn it into anything you like. You can simply bring out an inflatable pool, set up a campfire, build a tent, have a barbeque Sunday, and more. With space, you can easily do what you like without worrying about the arrangements since nothing is permanently on the lot itself.
As you go for a multi-purpose yard, ensure you still provide proper landscaping around the lot such as trees, plants, and flowers to add life and comfortable ambiance around the area. However, you may need to mow your yard more often.
2. Majestic Pathway
While it's common for some households to install pathways that'll lead to their front door, you may want to spruce it up a little by providing an ambiance toward your home. It'll feel like people are walking in an enchanted forest leading to your beautiful home.
As you build a majestic pathway, you can decide which kind of greenery you'd like to have. You can go for fresh green for a fairytale atmosphere or go for darker tones to achieve a magical forest aura. Whichever color you'd go for, ensure you choose plants that are huge and wide. Ideally, it should be above a person's average height to provide excitement as they lead to your home.
Moreover, with a majestic pathway, you shouldn't forget to create a perfect balance of greens and flowers. In this way, your yard wouldn't look too dull. Just ensure you maintain it well to allow it to give the ambiance you like.
3. Modern And Minimalist
One of the trending landscaping ideas you may be interested in is a modern or minimalist design. Not only do they look neat, but they're easy to maintain as well. Your main goal is to minimize the elements present.
You can begin by adding a few plants on the side of the yard. When choosing plants, you should limit yourself to few choices and allow them to look similar. When you're able to pick the perfect plants, your yard wouldn't look plain but may even look luxurious as well.
You should also include stone designs, preferably in black and white. These are the top color choices that'll help you achieve a modern and minimalist design. Ideally, you can place the rock features on the pathway. This will allow for a clean yet sophisticated style for your yard.
4. Plenty Of Lighting
While it'd be great to appreciate your yard's beauty during the day, you need to ensure it can provide a great ambiance in your home during the night. You wouldn't want your house to look haunted and dull without any lights on. To bring life to your yard during nighttime, you should consider adding plenty of lighting around the area. In this way, you can highlight the greenery and allow it to be a place for late-night hangouts.
You can place lights on the ground around your plants to emphasize their beauty, or you can place them around the walkway if you have one. For a brighter and romantic ambiance, you can add string lights. This will help make your landscape look more luminous and greater for events and intimate parties at the same time.  
5. Water Feature
Adding a water feature in your yard would certainly spruce up your home's exterior. Not everyone includes this as they can be quite expensive and difficult to maintain. However, adding one would make your home extraordinary.
You can choose to add water fountains to your front yard and utilize it as a birdbath. Just ensure you clean them regularly to prevent the formation of molds and other bacteria. Additionally, you can include a pond wherein you place outdoor fish such as koi to roam. You can even add a waterfall feature to emphasize luxury and calmness in your yard. Just don't forget to feed them regularly as they're your pets that you need to love and care for.
6. Seating Feature
While a beautiful yard is great for the eyes, you may want to maximize the space by allowing it to be a place where you can hang out and be at peace. For the most relaxing landscaping idea, you should consider adding a seating feature that allows you to sit back, relax, and enjoy the view of your beautiful home. Ideally, you should look for outdoor furniture perfect for the weather condition you're living in. This will help ensure the longevity of your furniture, not making you spend on a new one every year. 
When adding a seating feature, ensure you add enough for the whole family to join in. This could be a perfect relaxing spot for everyone when you all want to escape the confines of your home. You could even add a hammock for maximum relaxation.
Conclusion
Landscaping your yard can be challenging and fulfilling at the same time. While you may trouble yourself with the maintenance and care, the way it brings life to your home's exterior would be worth it. With proper design and placement, you can allow your yard to be a great place where family and friends can gather to have a great time.
As you design your landscape, ensure it's what truly makes you happy. Consider the ideas mentioned here as you prepare for your home makeover.