4BHK Apartment Of Subtleness Yet Sophisticated | AV Design Studio
This house is a 4bhk apartment with a 1000sft garden area. When the client approached us they were very clear with the idea as to what they wanted. The idea was- a home with garden area design by giving it a subtle and a sophisticated look to it.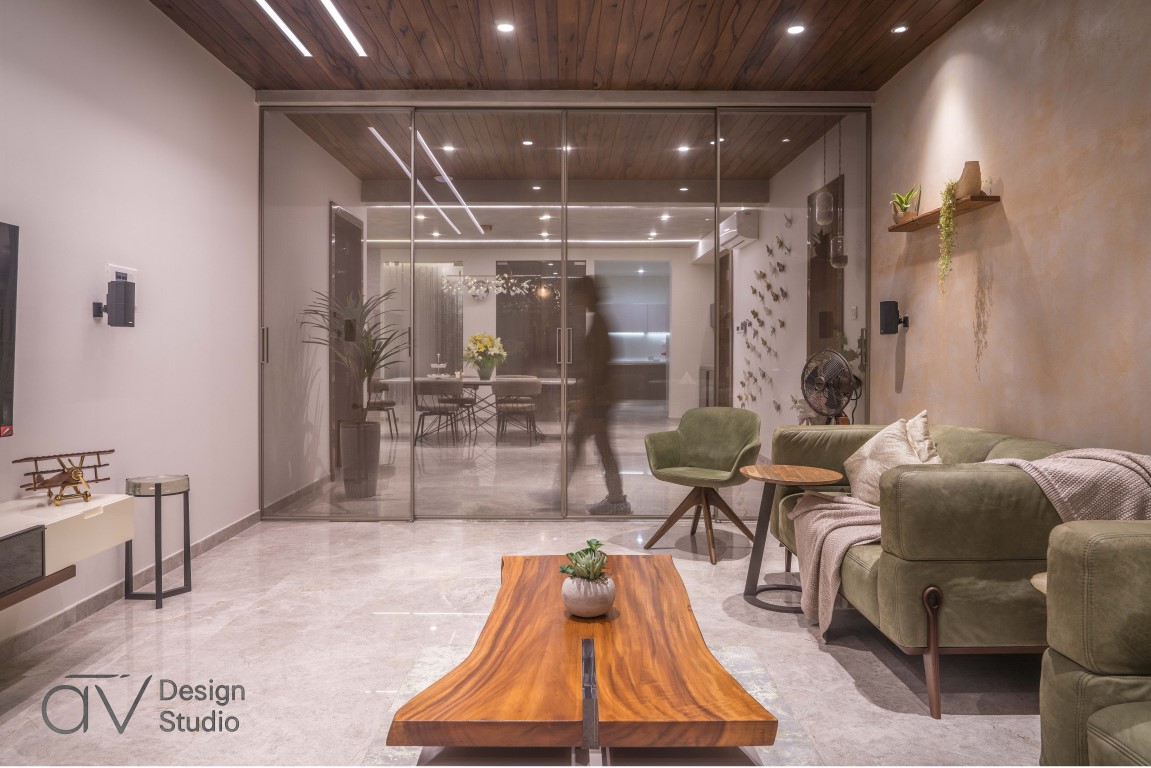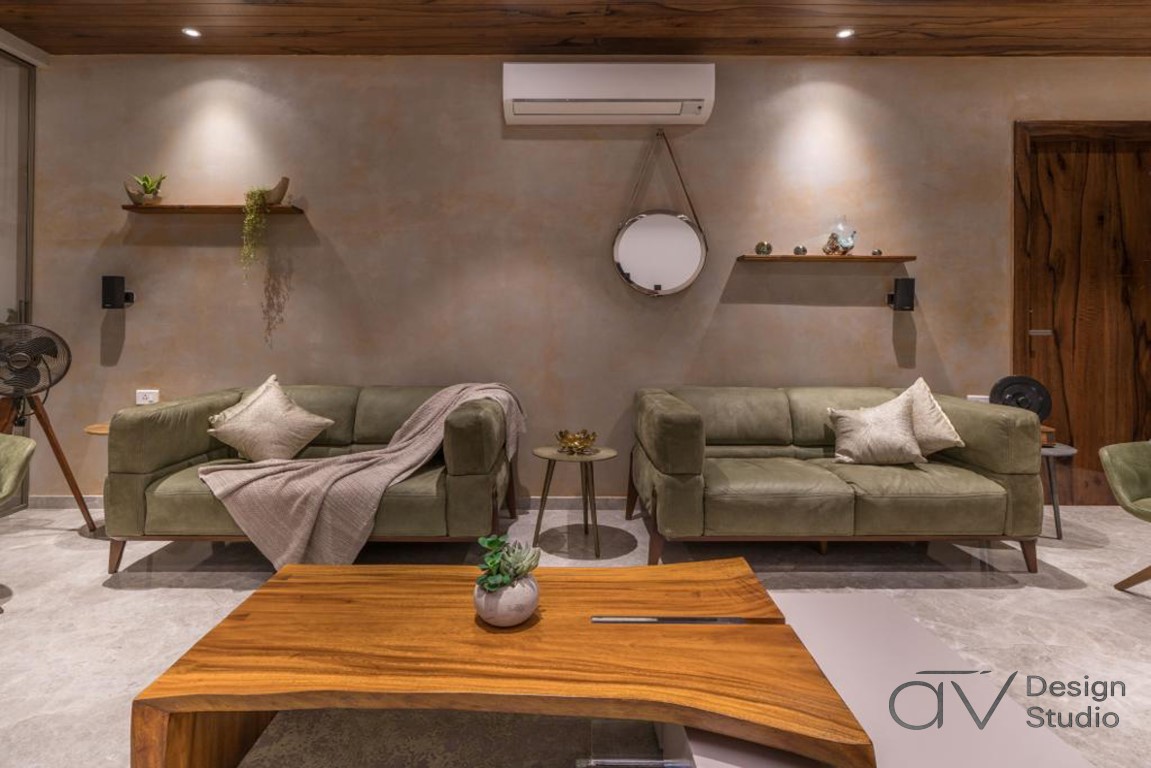 The idea was to create a space which would reflect the client's personality and a unique space which they would call it a 'home'.
As we approach the house, it encompasses the entrance/foyer followed by the drawing, living, bedrooms and also a garden area to be precise. Every space in this house has been designed with the hues where each space would complement the other.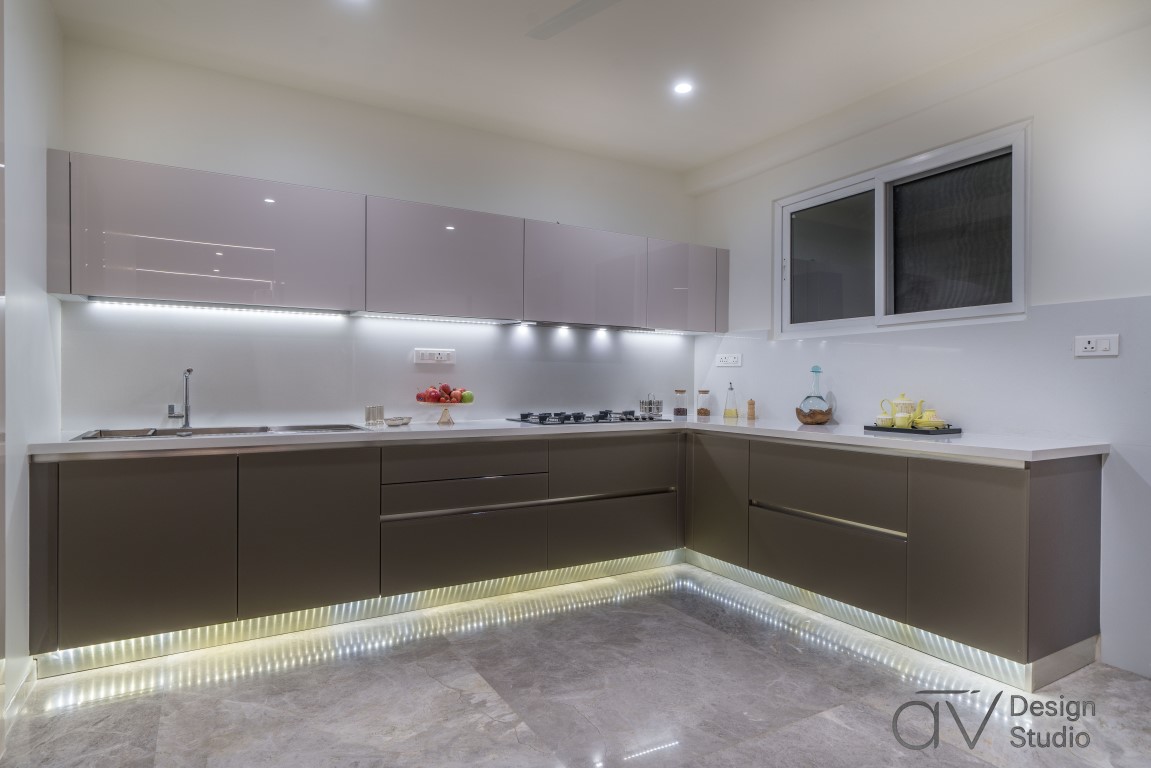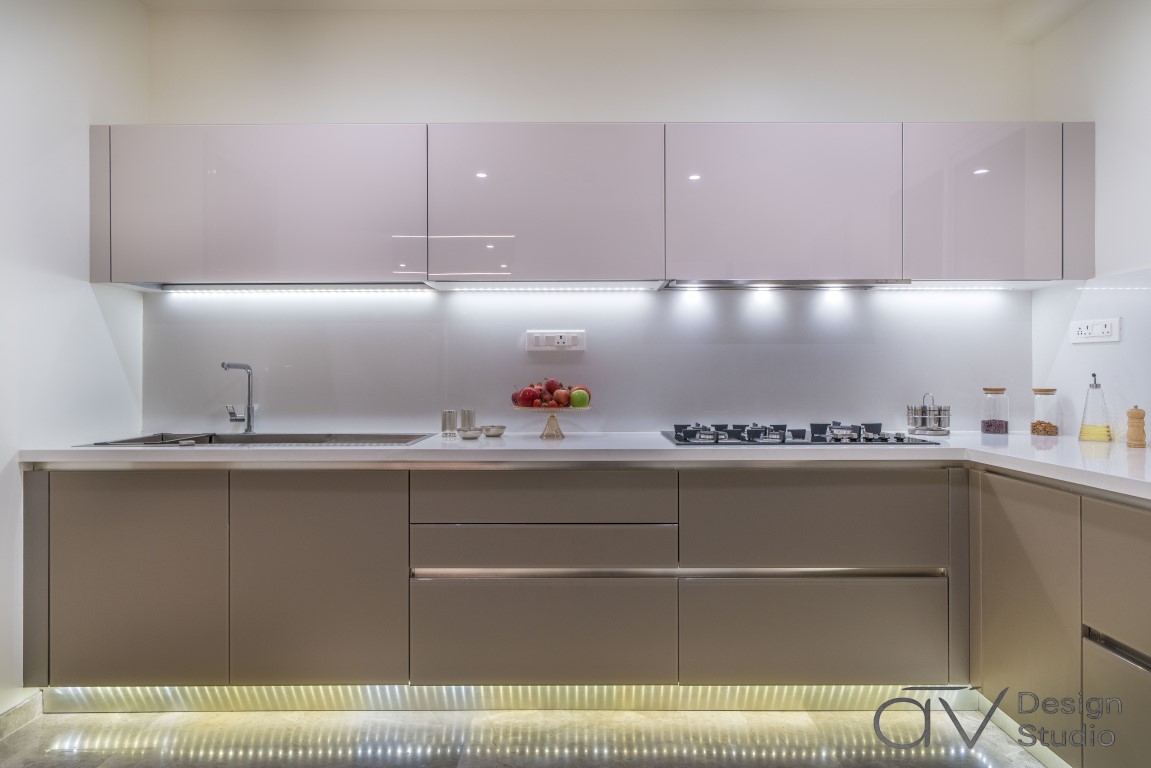 The drawing room is paired up with a huge mirror-TV and wood and also the addition of sheer colours to give a devious appearance. The exposed ceiling with 9' floor height welcomes guests with a display of colourful furniture in the living room. A door which acts as a partition between living and dining is made of mesh glass.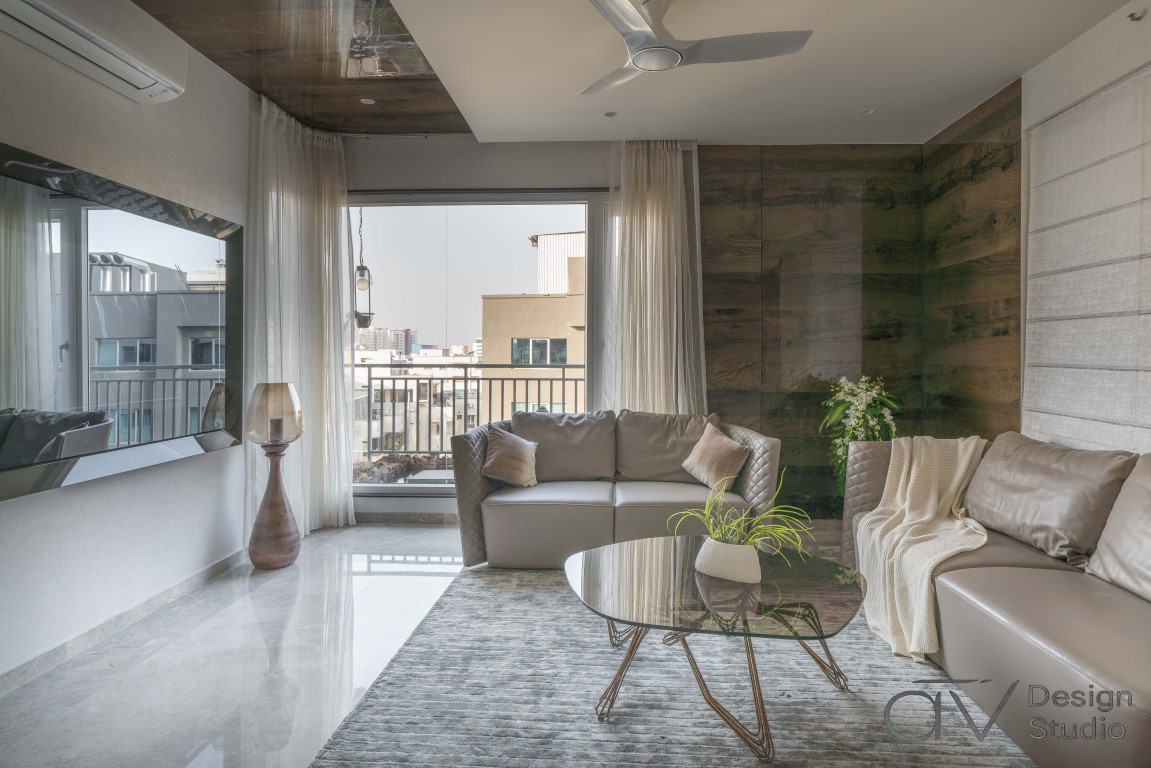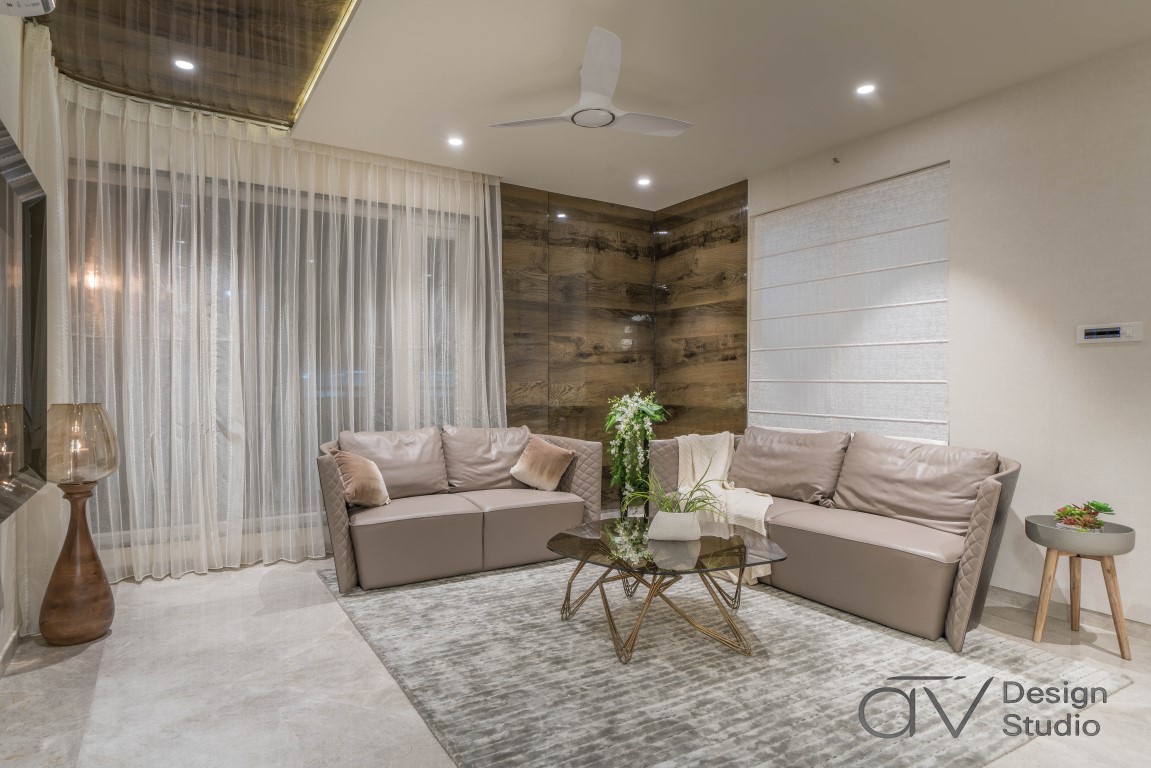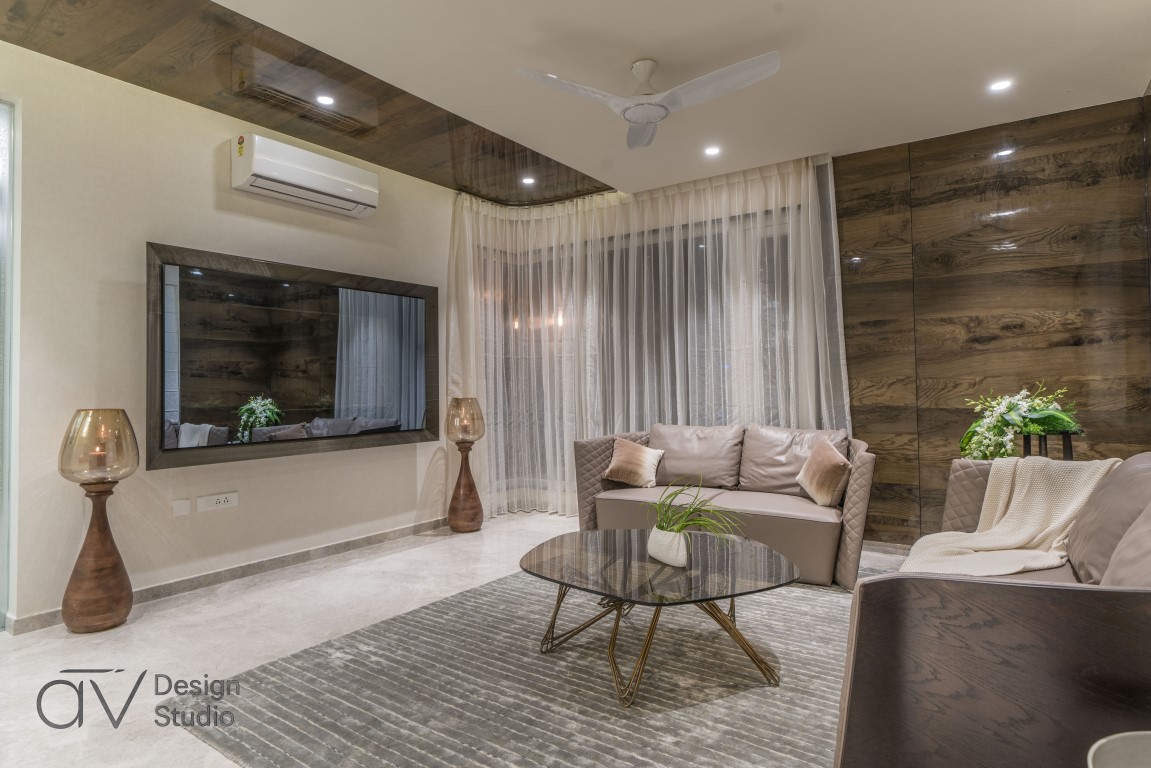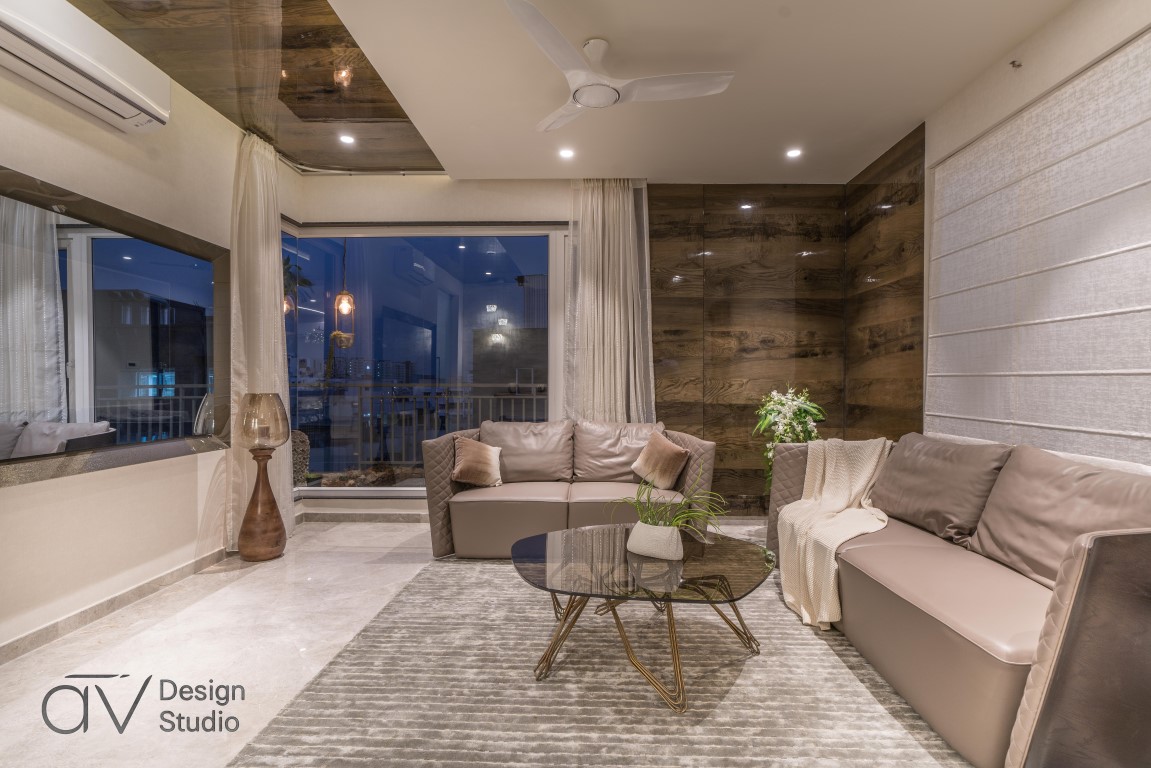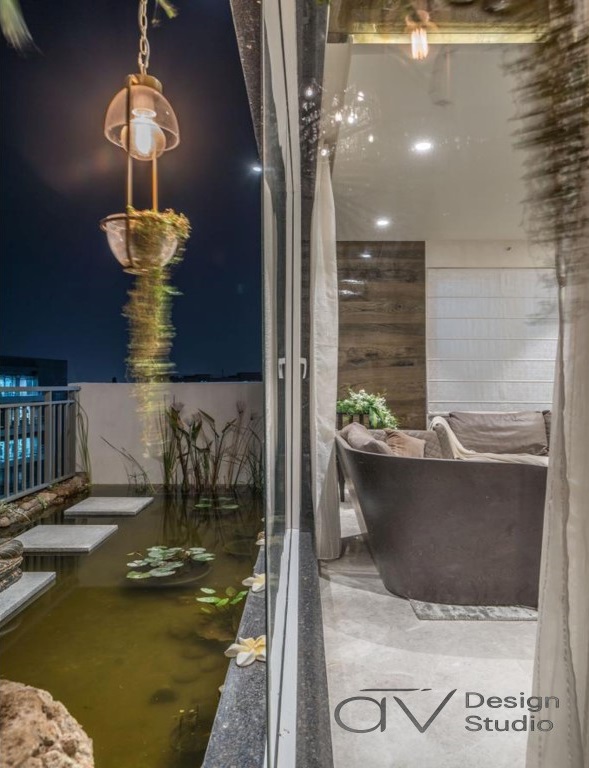 The dining is the focal point of the house as it unfolds to the open kitchen and the outdoor space. The dining consists of an elegant marble table with grey chairs and contemporary hanging lights on it. To add a little bit of drama, on one wall is decorated with butterflies with are made of ceramic in three different finishes (white, silver, gold) and the wall adjacent to the dining consists of one of its kind ELITES panel wallpaper. Talking about the outdoors, it has a seating space with a daybed, lotus pond and a bar counter.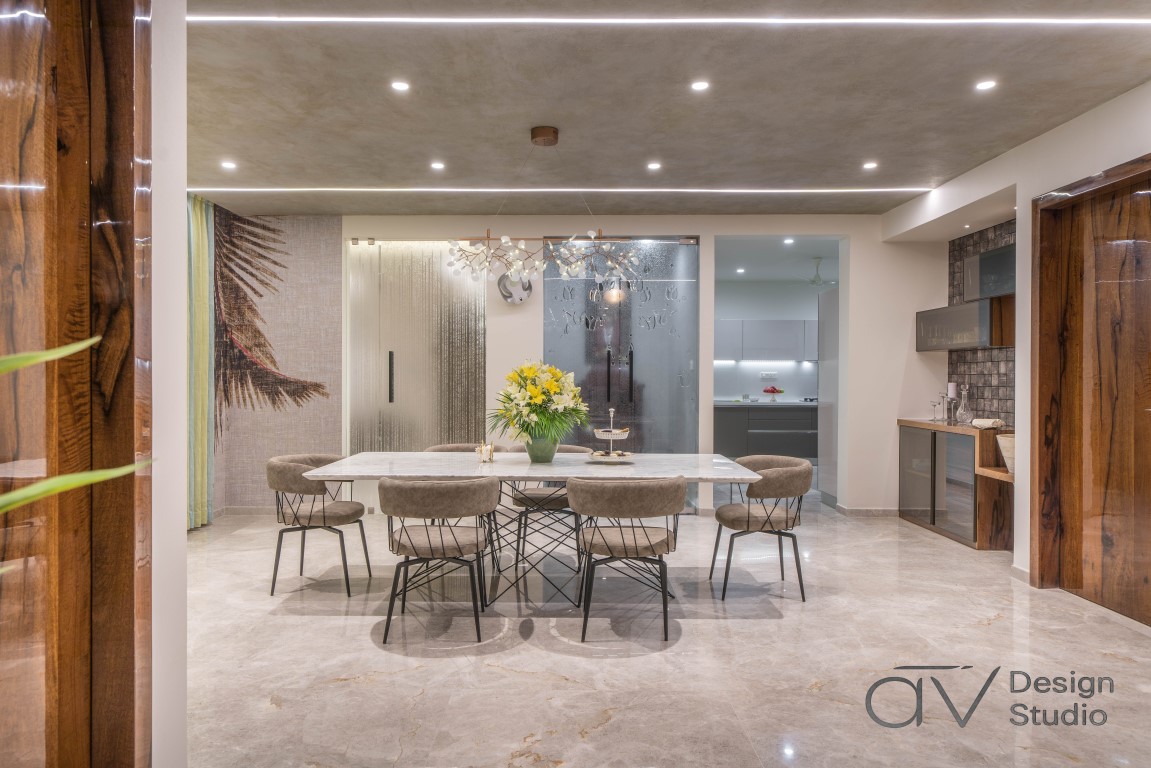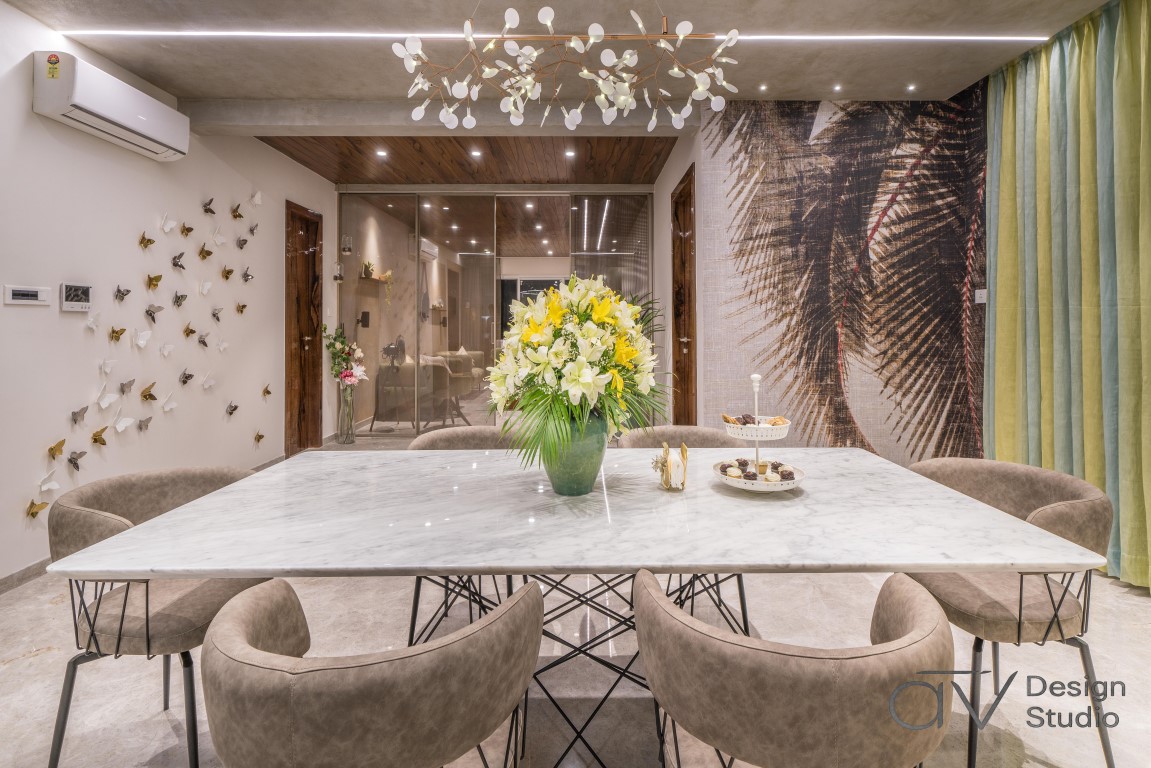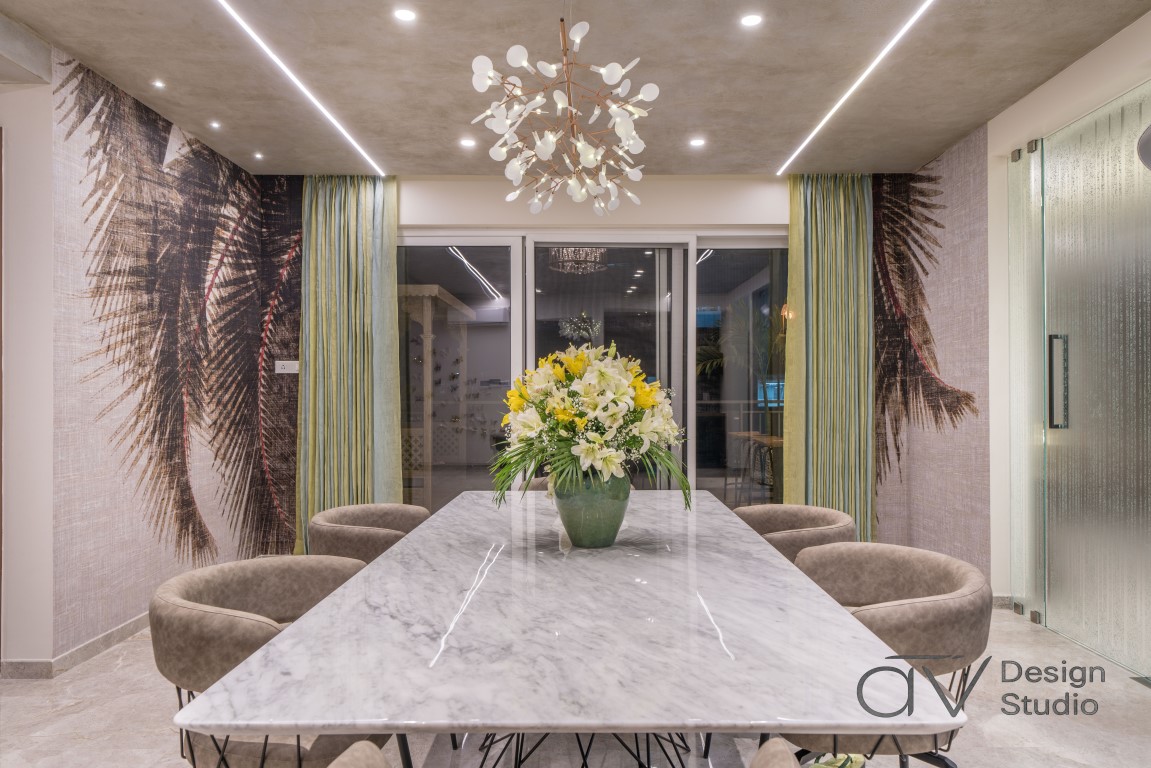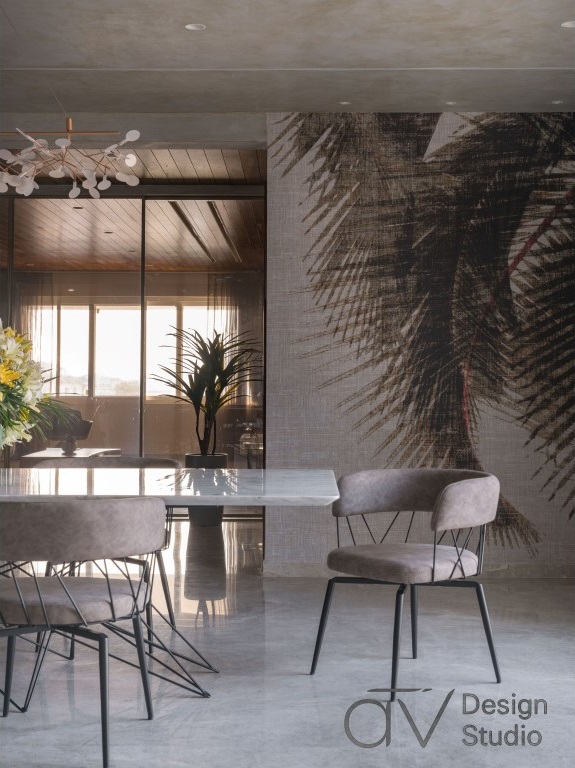 The pooja door is made of glass with frosted design which goes well with the surroundings. Living area – the wall designed behind the sofa was given a dash of melon to complement the olive green sofa which was paired with wooden ledges and a hanging mirror.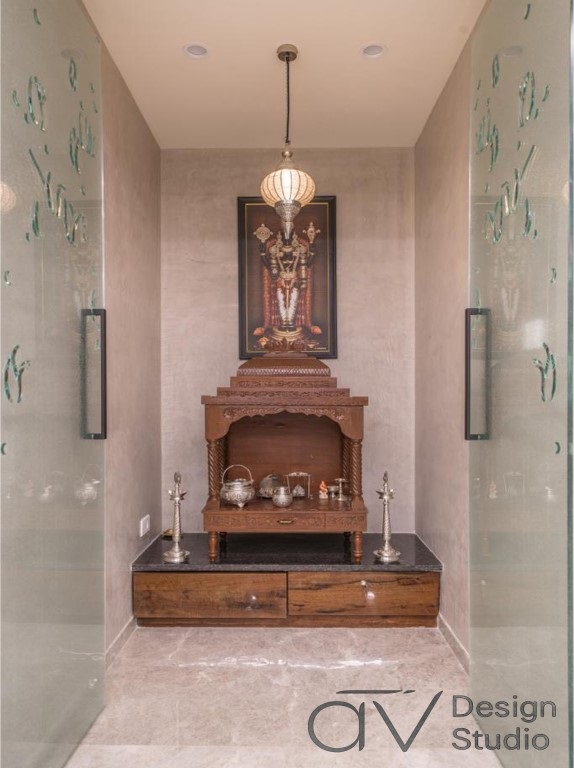 The master suite flaunts a wooden king size bed in the centre, that has a leather board panelling of royal blue which contrasts with the colour of the room where the wardrobe dominates the room which is made completely of bronze glass.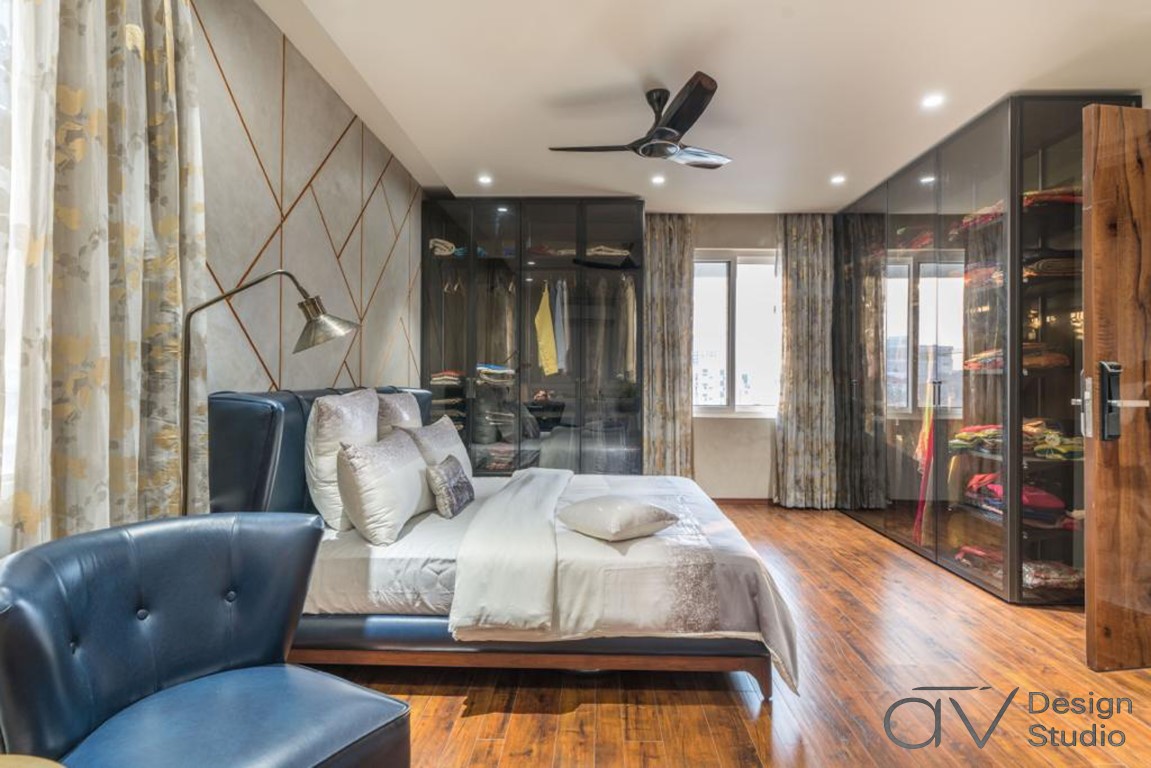 The kid's bedroom is subtle which is a contrast of two colours – lavender and ecru and it was enhanced by adding bright colourful curtains which was the emphasis of this room.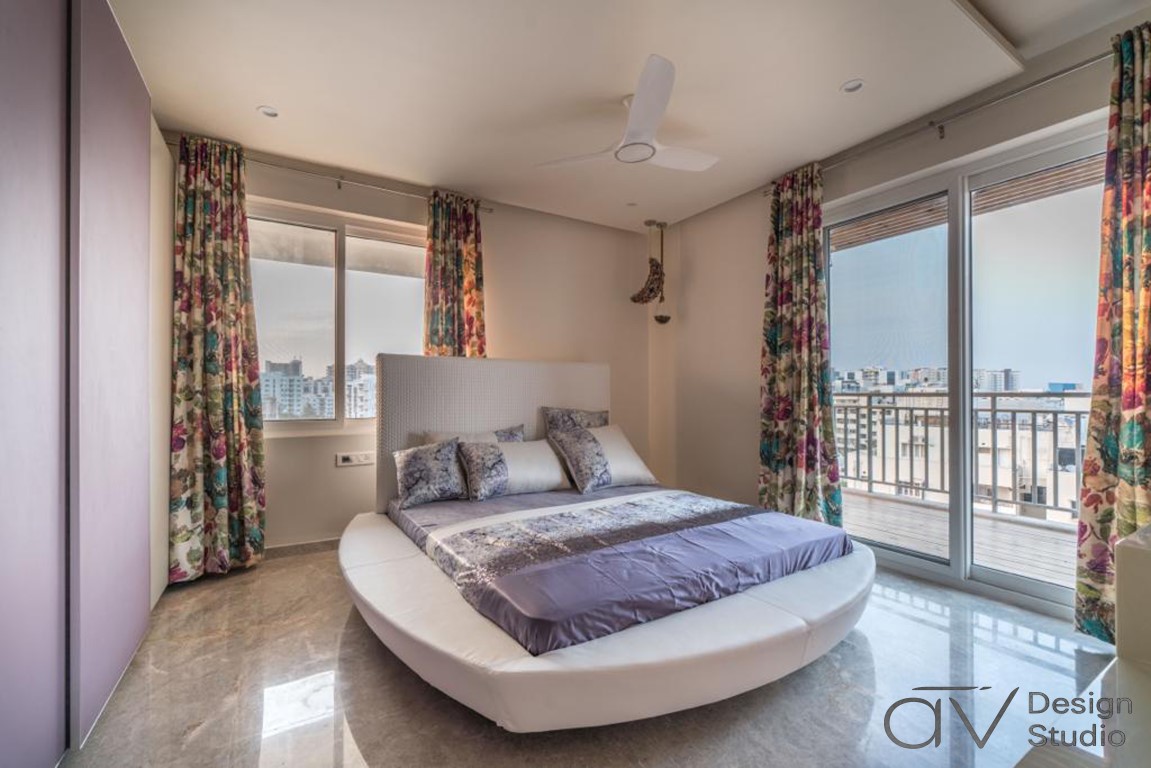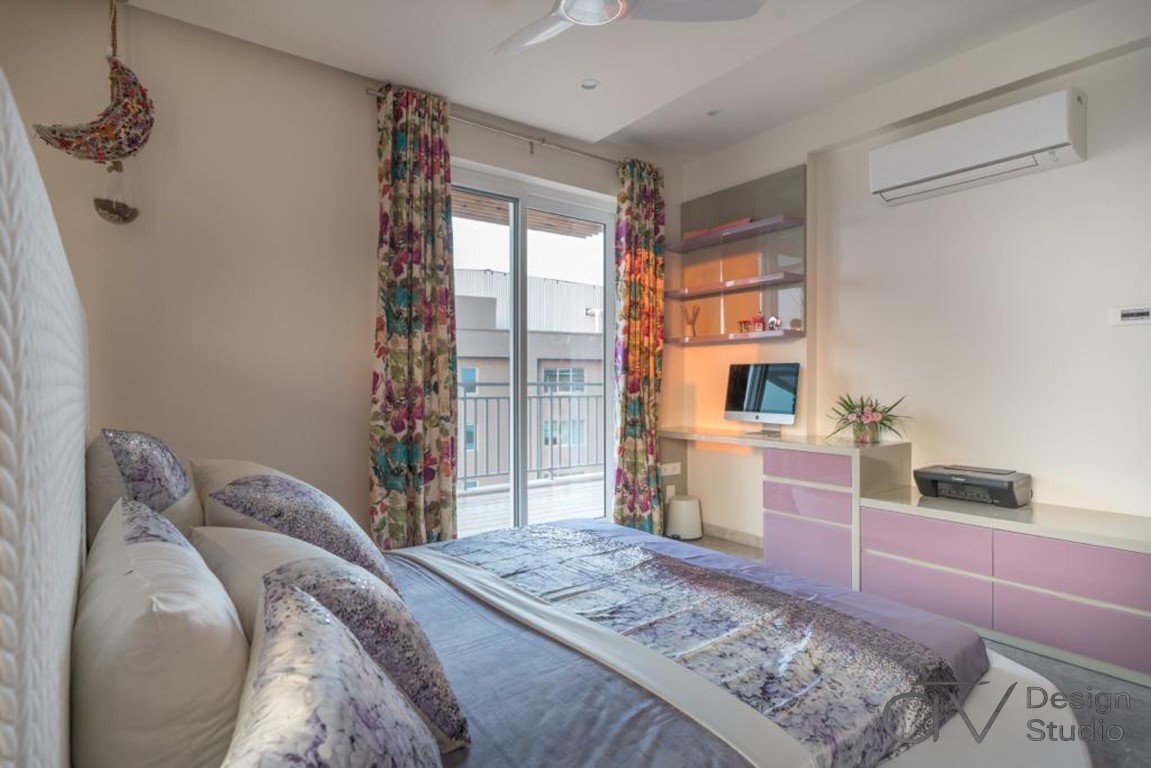 The other 2 bedrooms were guest rooms one was done with shades of grey and the other was done with shades of cream paired with wooden wardrobes and side units.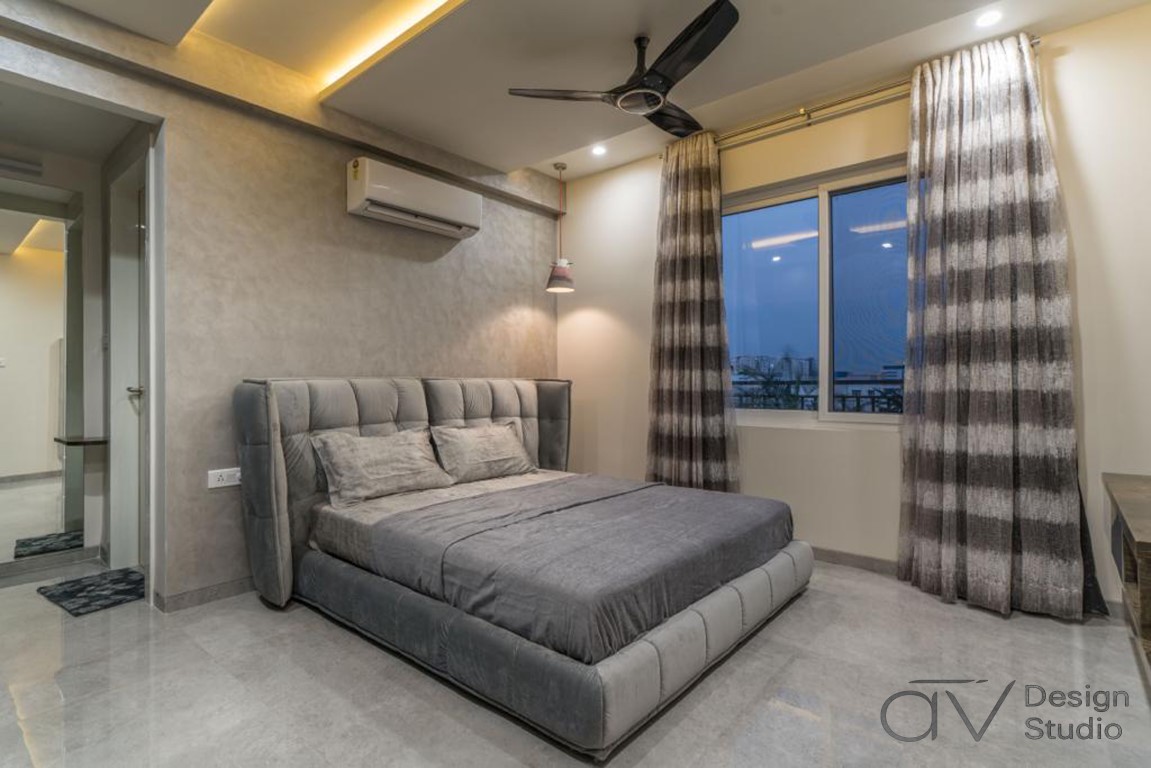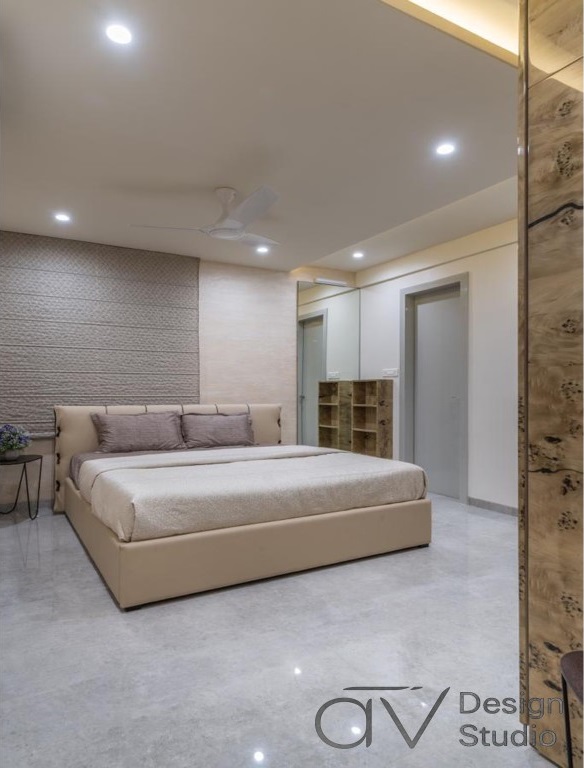 One can find a vividness of space division here which needed a lot of thinking and was achieved by connecting spaces through repetitive use of a few materials. Every inch of space was thoughtfully designed and executed on the site.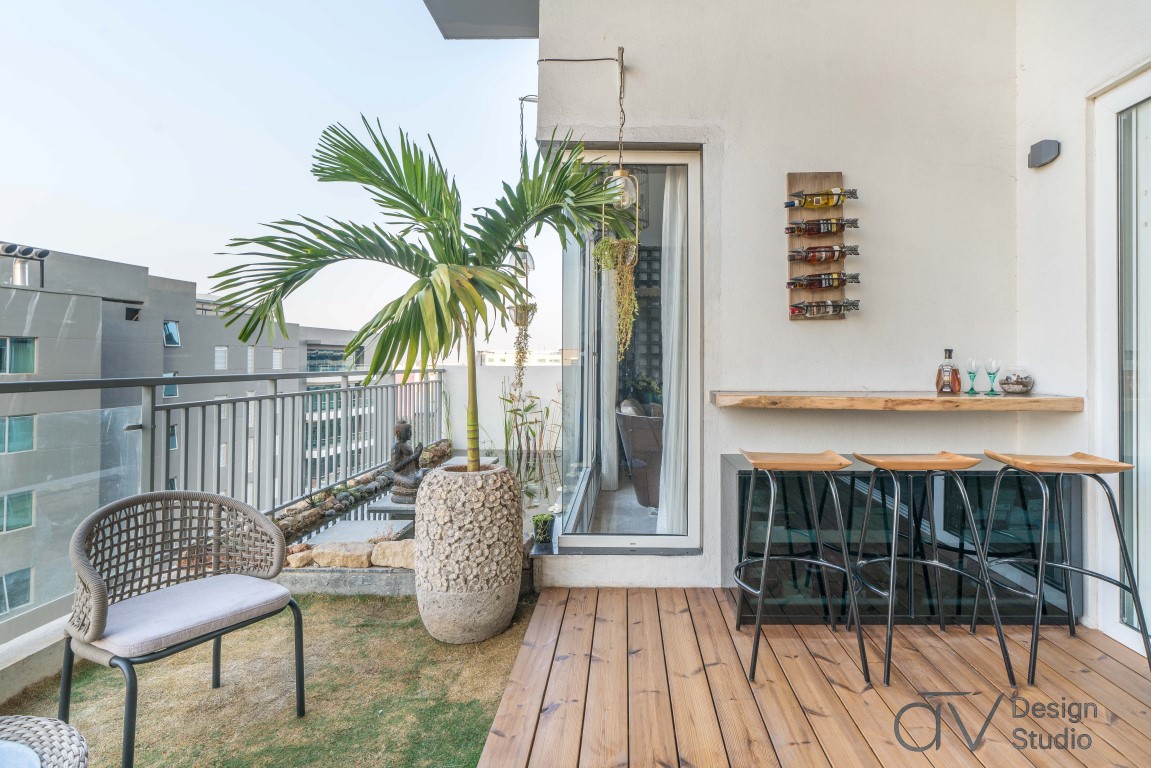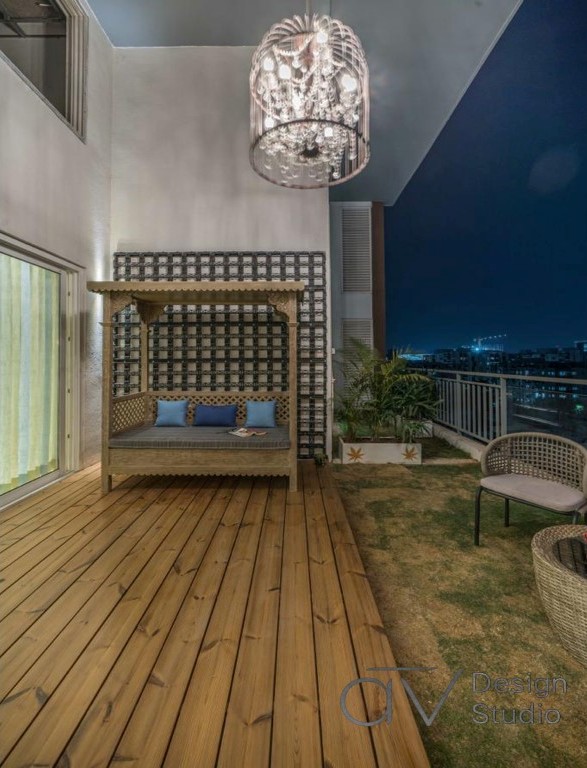 FACT FILE:
Design Firm :AV Design Studio
Architects:Ajay Bhushan,Vakula sharma(interior designer)
Location:Hyderabad
Category:4BHK apartment
Lead Architects:Ajay Bhushan,Vakula Sharma(Interior Designer)
Design Team:Ajay Bhushan , Vakula Sharma , Rohit , Haritha ,Raghavender.
Project Year: Completion Year-2018