It's the winter season and for us Northern Hemisphere residents, that means cold weather, chilly winds, icy patches and the ever-looming threat of snow! Going outside is often the last thing on our minds, instead we just want to bunk down, keep cosy and enjoy the winter weather from the safe and warm inside our homes.
Damp wall treatment is an amazing way to keep the cold out of your home. Most damp walls are not damp at all, but rather damp in appearance only. They are simply made with a less dense material that absorbs water and appears damp when it rains or snows. If you currently have damp wall treatments or need them installed, why not contact DBI-Ltd for a damp wall treatment quote today.
However – our homes aren't always the protectors they promise to be and sometimes our properties can invite too much of the winter weather in. Not only does this remove that nice, cosy feeling but can lead to greater problems including increased energy bills, leaks and even damp!
Luckily, we've got 3 excellent ways for you to keep the cold out this winter and ensure you keep the heat in, providing you lovely and cosy while the temperatures outside plummet.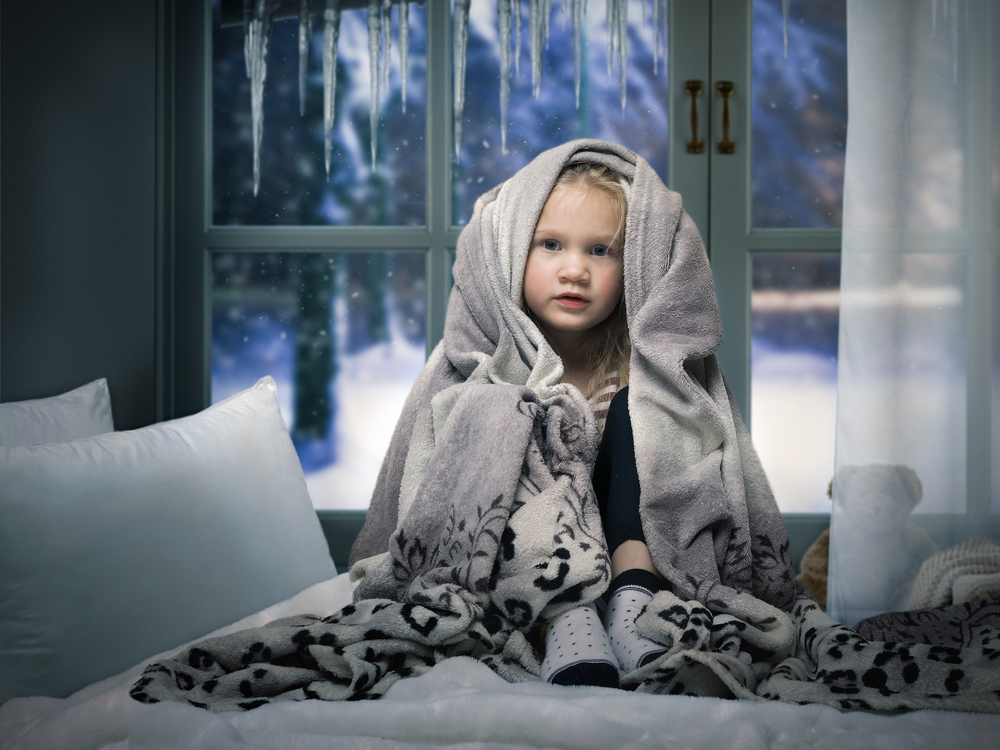 Draught Excluders
Ever been sat on the sofa watching a good winter movie and suddenly felt a chilly draught dancing around your ankles? While you might just go and put some socks on, this draft could indicate you have expensive heat leaking to the outside world, making your boiler work harder for longer and making the floors feel cold. Draught-proofing is an excellent way to seal up all the gaps without closing off your house ventilation entirely – simply add some draught-proofing to letterboxes, pet doors, at the bottom of doors and around your windows. There are plenty of temporary options that can be installed and removed for the summer and that don't require a huge investment either.
If you have single pane glass windows – these can let out a lot of heat without the insulating layer of air found in double and triple glazed windows. However, you can reduce the issue using sheets of plastic that are attached to the window frame, covering the full face of the window. There are some off-the-shelf options that also allow for heat shrink-wrapping, helping to fit the plastic to the window and providing a cold insulating barrier.
Damp Proofing
Damp proofing your house requires a bit of ongoing maintenance to ensure that no damage has occurred to your property between seasons that could lead to issues with damp patches and wood rot. First, check and maintain gutters and downpipes, clearing out any leaf litter or mulch that could block and cause drainage to spill over and ensure downpipes are sited over a clear drain. Ensure that downpipes are maintained, preventing any water leaking from joins and ensuring that the metal/plastic downpipe is still intact and not leaking water down the brick face. Then, potentially with the help of a professional, check your roof for damage or wear, paying attention to lose, missing or broken roofing tiles that may need to be replaced or repaired.
If you have already noticed damp patches on your walls, skirting boards or ceilings, make sure to find the source of the damp – whether a leaking pipe, penetrative damp from damaged brickwork or rising damp from a compromised damp-proof course and then seek the advice of a professional damp company for the best next steps to take for your home.
Heating Maintenance
When was the last time you bled your radiators? Or had your boiler serviced? If you can't confidently say you've had this done in the last year, now is the time to get it sorted. Radiators naturally collect air in the top as water expands and contracts as it heats and cools so you should absolutely be checking your radiators and their ability to heat up fully between seasons. Your boiler should be serviced a minimum of once a year – by a qualified professional engineer. The summer is the best time as often engineers are very busy with repairs in the winter but if you haven't already booked your boiler service, now is a better time than before we fully enter the coldest part of the season.
Your home is your castle and it's your best defence against the cold weather season but without regularly maintenance and care, can quickly start to let the cold in. Make sure to get around your winter jobs before the temperatures reach their lowest and all you want to do is stay in bed with a nice hot cup of cocoa.