Whether or not you're planning to sell your home in the future, it's never a bad idea to increase the value of your property. Although you can get the top dollar for your home with the help of the best real estate agent, you can enjoy better value with a few home upgrades or fixes.
While some fixes require more planning and high investment, most home makeovers can be done inexpensively and easily, given a little effort and time. Depending on the style, location, and condition of your home, below are the fixes that can instantly increase your property's value:
1. Replace The Roof
Even if roof replacement can be expensive, it has the best return on investment (ROI). Roof replacement isn't only keeping your house dry. You may also make decisions about new finishes and materials that can make a difference in the aesthetic of your home exterior.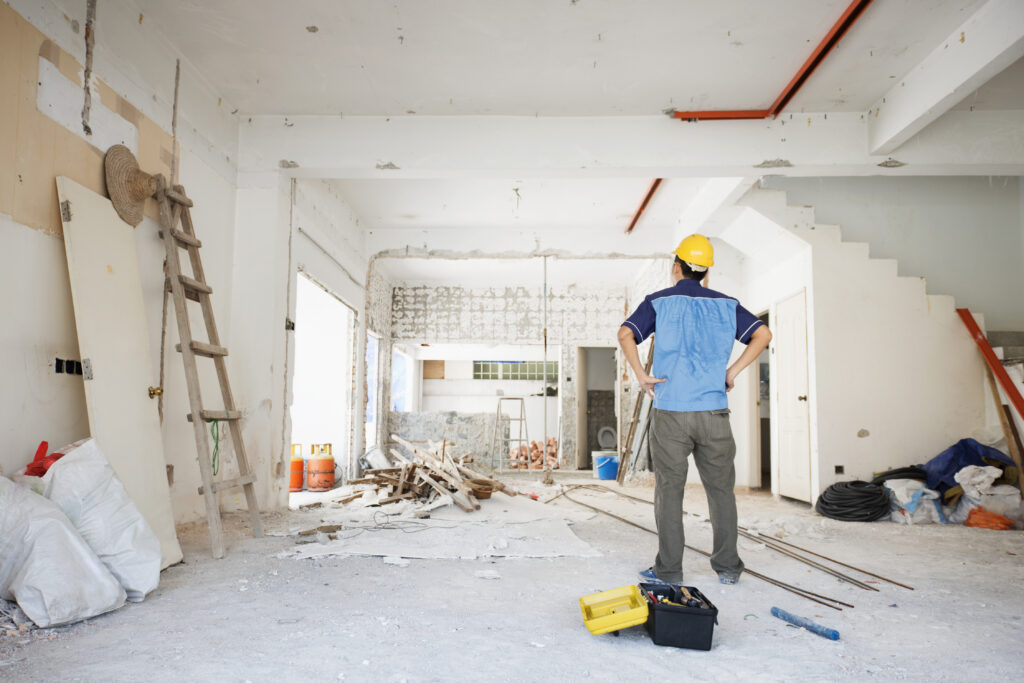 Even if plants may help improve your home's curb appeal, nothing beats a new roof, which may last for many years. Just make sure to hire professional roofing experts who can do the job properly. To choose the best roof for your home, you can visit https://smithroofingpros.com/ and others.
2. Remodel Your Kitchen
Kitchen remodel or upgrades can be an excellent way to increase your home's value. In fact, you may expect to recoup up to 50% on your kitchen upgrades, depending on the kind of renovation you do, where you live, and the materials you use.
Minor kitchen upgrades may include adding an island, refinishing cabinets, upgrading faucets, and increasing storage space. On the other hand, some major kitchen renovations may include upgrading your appliances, having countertops and cabinetry, and installing new flooring.
When you're considering kitchen upgrades, stick within your budget as well as keep your space relevant and functional to the rest of your property. For instance, if you're living in older houses with an old-fashioned charm, opting for a modern restaurant-style kitchen can be a major turn-off for your potential buyers.
3. Fix Your Bathroom
Another way to instantly increase your property's value is to fix your bathroom, which also helps improve your home's selling price. There are many things you can do to update your bathroom without the need to change your electrical and plumbing system completely. Some of these may include:
Add a tile floor
Upgrade your bathroom lighting
Replace your old vanity
Upgrade your old toilet with a new water-saving design
Change the fixtures on your bathroom vanity

If you want to do a complete bathroom makeover, you can replace showers and tubs, tear out walls, and add in beautiful additions like a jacuzzi. You can also add heated floors and a tub with a walk-in shower. However, such upgrades may involve the need to hire a contractor.
4. Swap Out Your Bathroom And Kitchen Fixtures
New drawer knobs, faucets, and pulls can give your kitchen and bathroom a modern and cohesive look. These upgrades don't require a high upfront cost and can effectively maximize the value of your home, allowing you to attract more potential buyers.
If you don't know where to get started, you can research online for ideas. But if you want to achieve a contemporary style, try matte-type stainless steel and brushed nickel fixtures. These are best for homes with a classic look.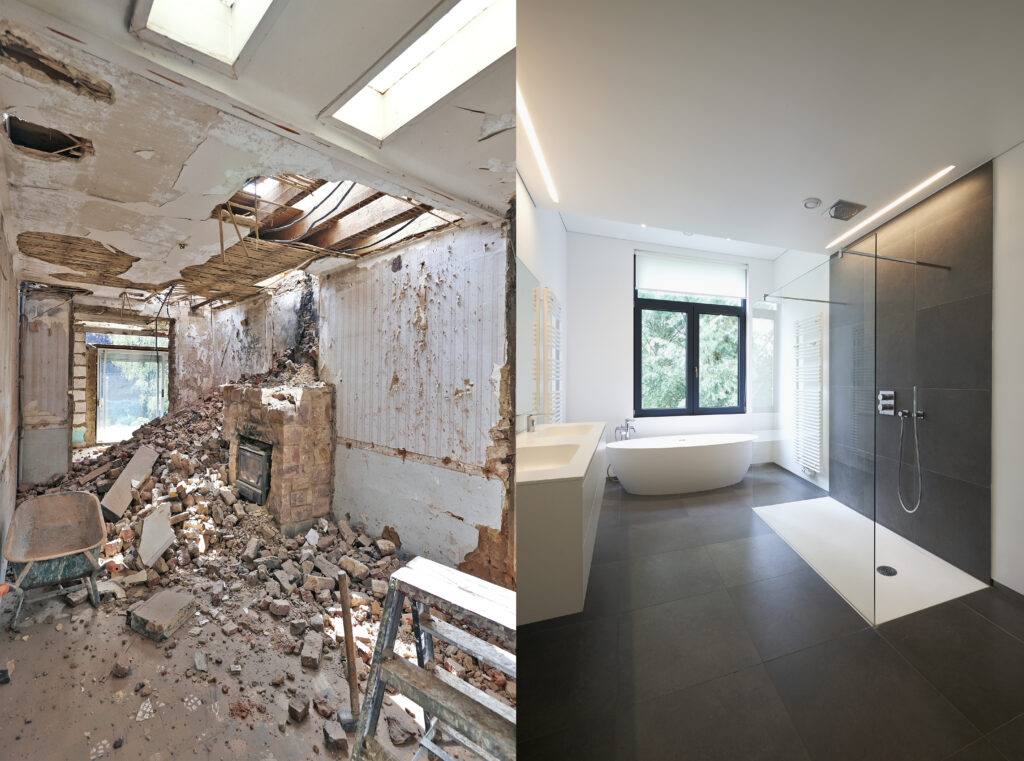 5. Transform An Unused Space
Most houses come with unfinished and extra space waiting to be used such as attics and basements. If you want to increase the value of your home, transforming an unused space is a good idea. It won't only give your home more living space, but it'll also help make your property appealing to buyers.
Typically, it's less expensive to transform unused spaces in your home instead of adding more floor space. So, if you want to boost your home's value, turn an unused space into a guest room, playroom, gym, game room, and so on.
6. Repaint Your Home
Paint can make the walls in your house look brand new. Painting walls is affordable, easy, and valuable. The only thing you should do is prepare a handful of brushes, rollers, drop cloths, and rollers. Just be sure to focus on redeeming walls with undesirable colors and old wallpapers. You may also paint drawers, cabinets, and some features of your house that need a transformation.
Most people opt for neutral shades such as gray, beige, and white when it comes to colors. If you're not planning to sell your home anytime soon, you can paint your walls with the color you like.
7. Improve Your Curb Appeal
If your house lacks curb appeal, do your best to improve it and determine what you should do to attract prospective buyers to your doorstep. Keep in mind that your potential buyers will decide whether or not to purchase your house based on how they feel once they see your property as soon as they step into your front yard.
If you want to make great first impressions from your buyers, fix your front entry. Depending on your budget and preferences, you can paint your front door or purchase a new door. Your property's value will drastically improve, and your newly installed door will invite your potential buyers to come inside your house and check its other features.
If you don't have the budget to replace your door, you can just repaint it or change your doorknob. You can even add a doorbell and a knocker to make your front door more charming.
While porches and decks may cost you a significant amount of money, you may improve your home exterior with a few modifications to your landscape. If you have some pre-existing garden beds, plant several low-maintenance greeneries to appeal to many people. Focus on colorful plants and shrubs that flourish in your region as some temperamental plants might turn many people off due to specific requirements.
You can also plant some trees in your yard, which may pay off later once you decide to sell your house down the road. If properly positioned and treated, shade trees can be a practical option and could make your home more beautiful. They may also help reduce your cooling costs.
To revitalize your lawn, you can hire landscaping professionals to help you enhance your home's attractiveness. With the experience and expertise of such experts, you can be assured that your lawn will stand out.
8. Opt For The Right Type Of Lighting
One of the fixes that can improve the value of your home is replacing your old light bulbs with the right type of lighting fixtures. For example, you can opt for mood lighting for your bedrooms and install task lighting for your kitchen.
If your rooms have a sufficient amount of natural light, it's wise to take advantage of it instead of using artificial lights. Once you change your light fixtures and fittings, you can make a difference in your home's value while improving its overall ambiance.
9. Add Closets And Creative Storage Space
More often than not, older homes are known for having limited closet space. You can design online or at a home improvement store if you want to add closets to your home. A well-designed closet can provide you with more storage and enable you to customize your space regardless of your preferences.
Investing in shelving is also a good idea to add more storage space to your house. If you want something easy to set up, you can buy ready-made shelves. However, if you prefer creating your own shelving, create paperwork caddies and mail to get more storage.
10. Refresh The Woodwork
A considerable percentage of the woodwork in your house may get dull in the long run, and this may affect your home's entire decoration. So, your wooden cabinets, patio, or furniture may benefit from applying a coat of oil-based wood soap. Such cleaning products may revive the natural shine of your woodwork.
Other than restoring your woodwork at home, you may also patch all the scratches and holes on your woodwork. If the damage is severe, consider repainting it to restore its aesthetic value.
11. Replace Your Old Windows
Replacing your old windows with quality and more efficient ones isn't cheap, but they're a wise upgrade. One of the reasons behind it is that new windows can improve your home's energy efficiency. It means you'll pay less for cooling and heating. In addition, new windows can boost your home's beauty and can make cleaning and maintenance easier. All of these are what most buyers look for when buying a house.
Aside from the savings you can enjoy, new windows can make a difference in the value of your property. However, you have to bear in mind that the cost of window replacement may vary depending on the size of your house and the quality of the windows you select.
Bottom Line
Your house is a big investment, and you want to get the most out of it once you decide to sell it. To ensure that your house gets top dollar, keep the above fixes in mind and make your home more appealing to potential buyers. If you want to enjoy the best possible results, it's wise to hire professionals to do the job for you instead of considering a do-it-yourself (DIY) approach.