BEST ARCHITECTURAL/INTERIOR PHOTOGRAPHERS OF INDIA
The inception of the idea of inventing something, which would capture moments and memories, was way back in 1685. The idea of a camera was way ahead of its time, it took 150 years for it to become a reality and ever since then, there has been a constant evolution in the design and the quality of photographs it produces. Three centuries later, photographs still play an important role in our lives. Be it our personal memories, or work related purpose, the best way to see a thing from afar is to capture it by your lens.
In the age of digital media, where ideas are put on the table from all around the globe, one cannot always be present at all the places, at every given point of time. Professional photographs makes the job easier for the viewer to decide whether a particular architectural project is worth investing in or whether an interior designing firm in question is capable enough to live up to today's standards.
Photography is an art that not many can master, but if one does, the results will leave you spell bound. A professional photographer knows how to highlight the space, focus on aesthetics, and play with the lightings in such a way that the pivot is on the certain features and shadows help in concealing the flaws. This helps in maintaining the color balance, exhibit the depth of the space, understanding the texture of tiles, stones and other materials used and most importantly helps in forming a perception for the viewer.
Such photographs are so natural that the viewer feels as if he is standing right in that space. The end goal of any company is to have a bigger and better clientele than their existing list. When hiring a professional photographer can make the journey easier, why shy away from hiring the one?
1. PHOTOGRAPHIX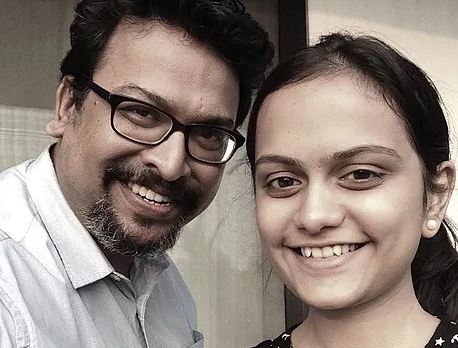 ABOUT:
Photographix is a well-known name on the landscape of architectural and interior design photography. Starting off as a pure photography studio, it has now burgeoned into an imaging Services Company engaged in photography, videography, styling and digital media expertise for professionals from the architectural, interior design and allied design fields. Through its organic growth, however, two things have remained constant: a unique perspective and attention to quality -benchmarks established by founder Sebastian Zachariah and upheld by architect and partner Ira Gosalia. These mandates dictate how Photographix and its collective of young, well-trained and sharply focussed, design imaging and styling specialists work, forming a wonderfully well-knit and symbiotic system.
WEBSITE:
https://www.phxindia.in/about-phx
FACEBOOK:
https://www.facebook.com/phxindia/
INSTAGRAM:
https://www.instagram.com/phxindia/
NOTABLE WORK :
Spasm Design | Studio Lagom | The Grid Architects | Design work Group | Studio Node And Many more..
2.STUDIO KUNAL BHATIA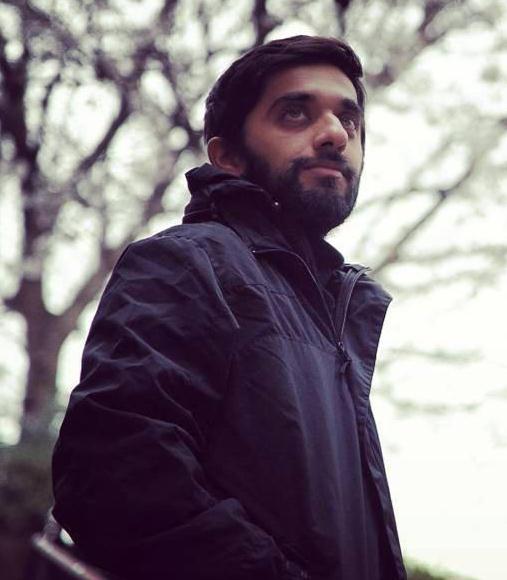 ABOUT:
As photographer, writer and architect, Kunal Bhatia works across the three disciplines. He finds inspiration in cities around the world, in people that he meets and in encounters that are often fleeting. As an architectural photographer, his professional career began in 2012 and since then he has photographed hundreds of projects across typologies, scales and design languages. While project features, client briefs and site constraints vary considerably from one shoot to another, Kunal's intent with each image is to convey the vision of the designer, to translate spatial dynamics into a photographic frame and to showcase the project in its best possible manner.
FACEBOOK:
https://www.facebook.com/Studio.KunalBhatia/
INSTAGRAM:
https://www.instagram.com/studio.kunalbhatia/
NOTABLE WORK:
Between spaces | Studio Osmosis | We Design studio | SAGA Design Architects And Many more..
3.PRASHANT BHAT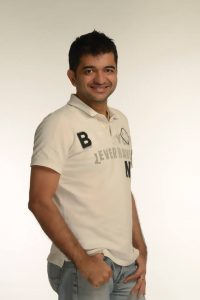 &nbsp
ABOUT:
Prashant Bhat has completed nearly a silver jubilee in the architecture & interior design photography field. He has succeeded in getting his work published in all leading architecture and design magazines across India and many international ones as well. His work has been a regular invite in such magazines and one can find his photographs on the cover of many of them. Bhat has used his talent and perseverance for numerous leading designers. His work spans decades, with his crowning glory being clicking pictures for an office building designed by Late Architect Charles Correa. He helps design professionals in showcasing their projects through angles and views that are unusual and under explored. His foremost tool is natural and ambient lighting. He takes care of every nitty gritty of the site detailing. Prashant has an excellent hold on the camera and the lens.
WEBSITE:
FACEBOOK:
https://www.facebook.com/Prashbhat/
INSTAGRAM:
https://www.instagram.com/prashant_bhat_photography/
NOTABLE WORK:
Aum Architects| The Spatium Interiors| Open Atelier Mumbai| Traansformation Design Studio And Many more..
4. ISHITA SITWALA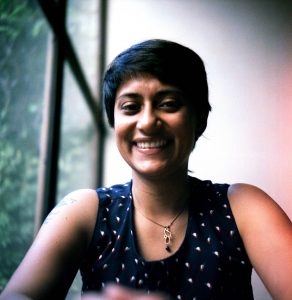 ABOUT:
In 2016, Ishita's architecture and interior photography work really took off and she hasn't looked back since. She uses light and shadow to create a good architecture photograph. Even when she travels, she's always drawn towards urban areas and the built environment, travelling to far off places to visit architecture pieces of great importance in the community. She has unknowingly documented hundreds of works of famous architects even before she took it up professionally. It is absolutely who Ishita is. It doesn't matter which equipment she uses or how she uses it, it is all about how she visualizes the final outcome to be and how she tries with each project to do justice to the designer's hard work.
WEBSITE:
FACEBOOK:
https://www.facebook.com/thefishyproject/
INSTAGRAM:
https://www.instagram.com/ishifishy/
NOTABLE WORK:
Neogenesis+ Studio261 | Studio Untitled | Saransh | Dreamscape Architects | Prayog Design Studio And Many more..
5. FABIEN CHARUAU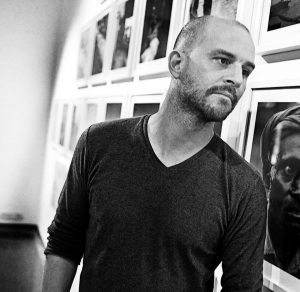 ABOUT:
For the last twenty years Fabien Charuau (b 1974) has been based in India, working in Fashion, Interiors and name in architecture photography . Here are a few words from the man himself- 'I am a French photographer specializing in Architecture and Interiors. I also like to think of myself as an Indophile, I love everything Indian! Shooting Architecture and Interiors are a passion for me and have contributed to the country's leading publications, also photographing works for top design firms'.
WEBSITE:
https://www.fabiencharuauphotography.com/
FACEBOOK:
https://www.facebook.com/Fabien-Charuau-1257218781083633/
INSTAGRAM:
https://www.instagram.com/fabien_charuau/
NOTABLE WORK:
SAV Architecture +Design | Square Works | CLaY Architecture & Interiors And Many more..
6.RICKEN DESAI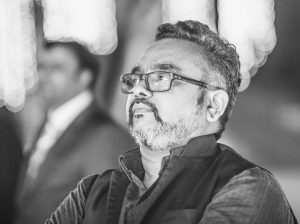 ABOUT:
Ricken is a renowned Architecture Photographer that believes in capturing the designs and details in all their structural glory. Ricken is creative, receptive, and not afraid to take a risk when it feels right. As a result, he has found himself coming up with creative solutions for snapping some incredibly difficult photos on a number of occasions. Ricken is an entrepreneur, ran a successful apparel business, has had his Masters from one of the top universities in London. However, as most of the clichés go, photography was his true calling. He put in a lot of time and effort in growing his organic apparel business, however, the days when he got back from his shoots, were the days, in his words as he puts it, that were "most productive and fulfilling".
WEBSITE:
FACEBOOK:
https://www.facebook.com/rickendesaiphotography/
INSTAGRAM:
https://www.instagram.com/rickendesai/
NOTABLE WORK:
Dcode Design | F+S Architecture & Interior | 23degreesdesignshift | Mistry Architects And Many more..
7.PURNESH DEV NIKHANJ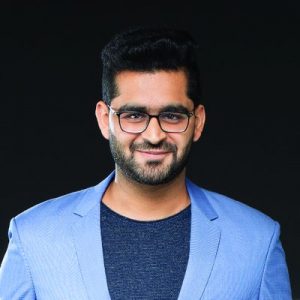 ABOUT:
Purnesh Dev Nikhanj is an international and national award winning architectural photographer. Born and brought up in Chandigarh, he pursued his architectural education at Chandigarh College of Architecture. In 2009 for his internship with ArchitektengruppeEggert and Partner, Stuttgart, he travelled to Germany and extensively captured European architecture. As a trained architect, Purnesh is well versed with the vocabulary of design in architecture and interiors, understanding the ambience of the built environment and the designer's concept in depth. At the age of 22, he was the youngest Indian to win the silver spot at the international "Prix de la photographie, Paris (PX3)" 2010 awards.
He is also the youngest photographer across India to have won the Architectural photography award – Visual design at the Trends Excellence Awards 2016. Held by Home and Design Trends magazine annually, the awards honour the best talent in the design industry. He was also given a commendation in the Interiors photography category. Over the years he has been featured in many international architectural websites, books and magazines.
WEBSITE:
FACEBOOK:
https://www.facebook.com/PurneshDevArt/
INSTAGRAM:
https://www.instagram.com/purneshdev/
NOTABLE WORK:
Charge Voids | Studio Ardete | Design Equlibrium | Mindspace Architects And Many more..
8.SHAMANTH PATIL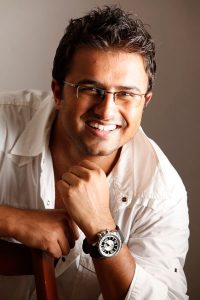 ABOUT:
ShamanthPatil is renowned commercial &Humanitarian photographer from India.Photography, For Him, Is A Journey!
He creates images that borders on cutting edge, surreal and mesmerising.Under the eminent photo journalist, late Mr. T S Satyan, He was guided to explore the world of humanitarian photography.He is a graduate of Shari Academy of Photography, Mumbai, mastered in Commercial Photography and Digital Imaging. An acclaimed  International Award winner for a portrait 'Eyes Never Age' and winner of 5 international awards in the span of 3 years. He started a company Rays & Greys in 2009. Specialized in Architecture&Interiors, Fashion and Product photography.His works have been published in various international publications and Books.
WEBSITE:
https://shamanthpatilphotography.com/
FACEBOOK:
https://www.facebook.com/shamanthpatil
INSTAGRAM:
https://www.instagram.com/shamanthpatilphotography/
NOTABLE WORK:
M9 Design Studio| SDeG | Khosla Associates | Purple Ink Studio And Many more..
9.ANDRE J. FANTHOME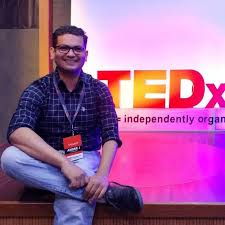 ABOUT:
National Academy Award winning photographer, André JeanpierreFanthome, has been travelling the world and capturing it in his camera since 1999.
For Fanthome, every photograph is a deliberate and often an emotionally charged reaction. He is a photographer of the old school, believing that every photograph carries with it a responsibility, not to the viewer, but to the moment being captured.
His first photographs came off a Zenith 122 in 1999 while he was still an undergraduate at St. Stephen's College. Since then, he has travelled to over 25 countries spread over 5 continents, capturing images all over the globe.
His work has been recognised for its poetry, its vivid colours, composition and its stark depiction of the unvarnished truth. In 2009, he was awarded the 'National Academy Award for Visual Art' by the National Lalitkala Academy – becoming, at 27, one of the youngest to receive this National Honour.
Fanthome loves to teach photography and give youngsters an opportunity to discover the power and excitement of the medium, something he discovers afresh every time he points his lens in a new direction.
WEBSITE:
FACEBOOK:
https://www.facebook.com/andrefanthomephotography/
INSTAGRAM:
https://www.instagram.com/andrefanthome/
NOTABLE WORK:
Anagram Architects | VIR.Mueller Architects | SGA Studio And Many more.
10.ANAND JAJU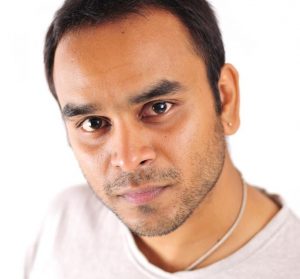 ABOUT:
A picture is worth a thousand words. No other language is as powerful. No other language can be comprehended by so many different people. Photography allows me to communicate what I would not be able to otherwise.
My love for photography started when I would spend the summer holidays with my grandmother, cutting out photographs from piles of newspapers to make photo albums. This is how photographs started to become a part of my life. Apart from photography, music and nature play a very emotional role in my life. All of this has helped me believe – whatever happens in life, happens for a reason. Photography has taught me that there are moments that cannot be captured, they just have to be felt. For everything else, there is a camera.
WEBSITE:
FACEBOOK:
https://www.facebook.com/anandjajuphotography/
INSTAGRAM:
https://www.instagram.com/anandjaju/
NOTABLE WORK:
Studio XS | Cadence Architects | Architecture Paradigm | Wallmarkes And Many more.
SPECIAL MENTION
1.INCLINED STUDIO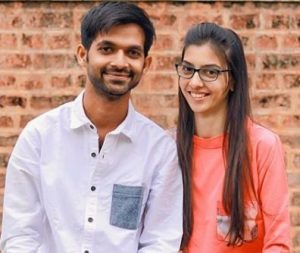 ABOUT:
Our Team takes over everything, from an idea and concept development to realization. We believe in traditions and incorporate them within our innovations. All our projects incorporate a unique artistic image and functional solutions. Client is the soul of the project. Our main goal is to illustrate his/hers values and individuality through photography. Inclined studio has photographed over 300 projects mainly on architecture, Interior and landscape. Awarded in IID Magazine 2017 cover page, Timeless living 2018 publishing.
WEBSITE:
https://www.inclinedstudio.com/about/
FACEBOOK:
https://www.facebook.com/inclinedstudio/
INSTAGRAM:
https://www.instagram.com/inclined_studio/
NOTABLE WORK:
Increation Associates | The Grid Architects/Misa Architects/Vpaarchitects And Many more..
2.TEJAS SHAH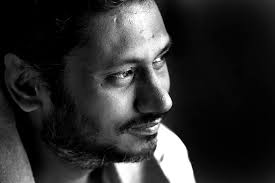 ABOUT:
Tejas Shah is into architectural photography since nearly two decades. His photographed works are published in over 400 issues of reputed magazines and architectural books, and have appeared for over 29 times on cover pages of these publications. Having worked for projects of some the top architects of international repute, Tejas has created synergy to complement architect's vision with his photographic skills. He has had privilege of working with several veteran architects in India. He has been acclaimed for his aesthetic sense combined with skills to manage highlights and shadows of images.
WEBSITE:
http://www.tejasshahphotography.com/
FACEBOOK:
https://www.facebook.com/tejasphotography
INSTAGRAM:
https://www.instagram.com/tejasshahphotography/
NOTABLE WORK:
Studio 7 Designs/Manoj patel design Studio/M S Design Studio/ADHWA Architecture Interiors And Many more..
3.PULKIT SEHGAL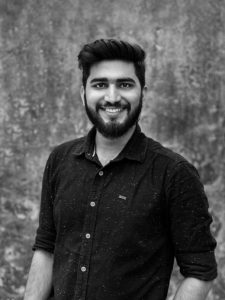 ABOUT:
I am a Editorial and commercial photographer based in Mumbai, India. Doing interior,Fashion, and Portrait photography.
Photography came to me at an early age in 2002 and begins clicking anything and everything I liked. After finishing my degree in software technology I finally decided to take it up as a profession and since then have spent my time learning the craft, honing my skills and creating memories for my clients and myself. I feel blessed that I was able to meet some great people in my journey so far and wish it to be even more spectacular ahead. My team and I at The Light Cube Photography are open to assignments all over India.
WEBSITE:
https://www.thelightcubephotography.com/
FACEBOOK:
https://www.facebook.com/Thelightcubephotography/
INSTAGRAM:
https://www.instagram.com/pulkitsehgal7/
NOTABLE WORK:
Studio PM| NACL| ZERO9| Quirck Studio And Many more..
4.HEMANT PATIL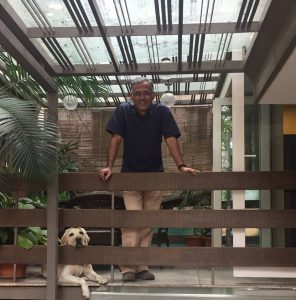 ABOUT:
I am a Photographer by profession and over the years I have been associated with prestigious business houses, national media houses and leading corporates in India. I have now evolved to specialize in the form of architectural photography. I am working with many renowned architectural firms and I have captured architecture, interior design of commercial, industrial and residential spaces, exclusive resorts, private living spaces. My work has received wide recognition and acclaim and has featured in some of India's leading interior design magazines and in few Books like 50 Beautiful Houses in India, 50 contemporary Houses in India. I have traveled widely across India and abroad and have catalogued my journeys with a breathtaking collection of photographs from all over the world. What motivates me is my passion.
WEBSITE:
FACEBOOK:
https://www.facebook.com/HPP369/
INSTAGRAM:
https://www.instagram.com/hemant.patil.photographer/
NOTABLE WORK:
4TH Axis Design Sttudio| A for Architecture| TAO Architecture And Many more..
5. UMANG SHAH
ABOUT:
Umang Shah is an architecture & interior photographer from Ahmedabad, India. He graduated from Symbiosis School of Photography in the stream of Visual Arts & Photography, he says it has been a rollercoaster ride and the bouts get to him each time a new shot is to be shot.
Jolting from product, food, portrait, and now finally perching onto architectural and interior photography, Umang has diversified his spark into multiple genres. Architectural photography has led him to understand the designer's concepts and tries to meet their expectations each time with each shot. 
Umang as a person is driven by the inspiration from cultures, people and places which is what keeps him unvarying with his niche – Architecture Photography. He believes in capturing stories and does not leave the quirk out of the frame, while still keeping on to his beliefs of minimalism. 
WEBSITE:
https://umangshah.myportfolio.com/
FACEBOOK:
https://www.facebook.com/umangshahphotography
INSTAGRAM:
https://www.instagram.com/umangshahphotography/
NOTABLE WORK:
SPASM| And Architects| Sferablu Architects And Many more..
6.MONIKA SATHE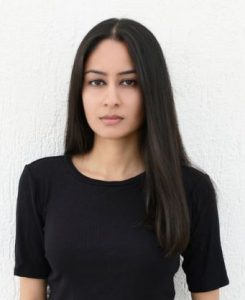 ABOUT:
Monika Sathe Is A New And Exciting Young Photographer With A Specialism In Architectural Photography.
Her Fresh Approach To Architectural Photography Using Multiple Exposure Technology, Combined With Her Fastidious Attention To Detail, Results In Exceptional Images That Reflect The Architect's Vision, Are Aesthetically Pleasing And Accurate Representations Of The Subjects.
Monika Studied For A Masters Level Degree At The University Of The Arts In London Where She Developed A Strong Conceptual Approach To Her Work Along With Specialized Technical Skills. She Graduated With A Distinction In 2013.
Monika Also Works Across Other Genres Of Photography Where Too Her Images Reflect Her Unique Approach.She Has Worked Extensively With Leading Architects, Interior Designers And Property Developers.Monika Now Lives In Hyderabad. She Also Has Bases In Ahmedabad, Mumbai And Pune And Will Undertake Commissions Worldwide.
WEBSITE:
FACEBOOK:
https://www.facebook.com/monikasathephotography/
INSTAGRAM:
https://www.instagram.com/monikasathephotography/
NOTABLE WORK:
Spacefiction Studio/Modo Designs/sak Designs/Urbanzen1 And Many more..
7.VIBHOR YADAV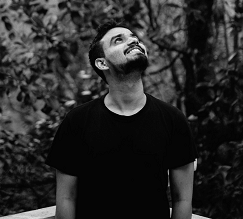 ABOUT:
Vibhor is a Delhi based photographer who has a Keen eye for detail and aperture for perspectives. His work has been featured in major publications.
A graduate degree in architecture delivered to him an eye for detail; the right mechanism to capture what's outside while within the provisions. It is also what set his career as a Photographer, in concrete. Since boyhood, Curiosity entwined itself into his persona. With a childhood spent backpacking across the Indian subcontinent, a zeal for the new and unknown always kept him on his toes. Being Persistent and gentle, with patience by his lens; he taught himself all that he shows for, now.
WEBSITE:
FACEBOOK:
https://www.facebook.com/coddiwomplerstudios/
INSTAGRAM:
https://www.instagram.com/vibhor__yadav/
NOTABLE WORK:
Design Plus| Renesa Architects| Ultraconfidential Design And Many more..
8. ABHISHEK SHAH
ABOUT:
Constantly in the pursuit of an enriching visual experience, Abhishek, holding a Bachelor's degree in
Architecture, inspired by world-famous Architectural photographers, He has come a long way as a Professional Architectural Photographer. Driven by a strong sense of space & composition and backed up by substantial technical know-how, he has captured over 100 buildings & spaces.
Embracing the countless opportunities that come his way, Abhishek, over a short span of time has accomplished a portfolio having shot Industrial, Institutional, Civic, Cultural, Commercial, Hospitality and Residential Projects spread across the major cities of Gujarat & Maharashtra.
Along with his passion for photography, Abhishek is also prominently involved with the community. He is a
part of various photography workshops, events & photo-talks. His works have been published on various
digital platforms. His works are a perfect mix of creative instincts & technical brilliance born out of his ever-evolving passion for his craft, one picture at a time!
WEBSITE:
http://abshah.in/
FACEBOOK:
https://www.facebook.com/abshahphotography/
INSTAGRAM:
https://www.instagram.com/abshah._/
NOTABLE WORK:
Dreamcraft Studio| SPace9architects| hsadesign And Many more..
9. PRACHI KHASGIWALA
ABOUT:
Prachi Khasgiwala having studied Architecture and choose to pursue her passion in Architectural Photography. An avid traveler, who is trying to encapsulate the essence of different cultures she encounters.A fervent learner who believes in the idea of evolving through learning.The architect's side always amazed at the design and the structure. I believe in capturing the now moment of a structure, reading and understanding the building or the inside of the building respecting the natural factors affecting the building.
FACEBOOK:
https://www.facebook.com/DepictionsbyPrachikhasgiwala/
INSTAGRAM:
https://www.instagram.com/prachikhasgiwala?r=nametag
NOTABLE WORK:
Hundreddesigns | Brickboxstudio | interior.muse And Many more..
&nbsp