100+ Modern Reception Desks Design Inspiration
Modern Reception Desks Design Inspiration is a part of our furniture design inspiration series. Furniture design inspirational series is a weekly showcase of incredible furniture designs from all around the world.
Design Inspiration >>> 60+ Wall Mirror Design Inspiration
CORUSCATE OFFICES by STUDIO 17
Driven by a brief that demanded space for Coruscate's business to have an adaptable office; the design accommodates a varying need for teams to function in an assortment of team sizes.
Red flag office for doing the critical discussions, Game zone and telephone booths have been planned closer to the employee area acting as a point of interaction for teams to come together, exchange ideas and socialise.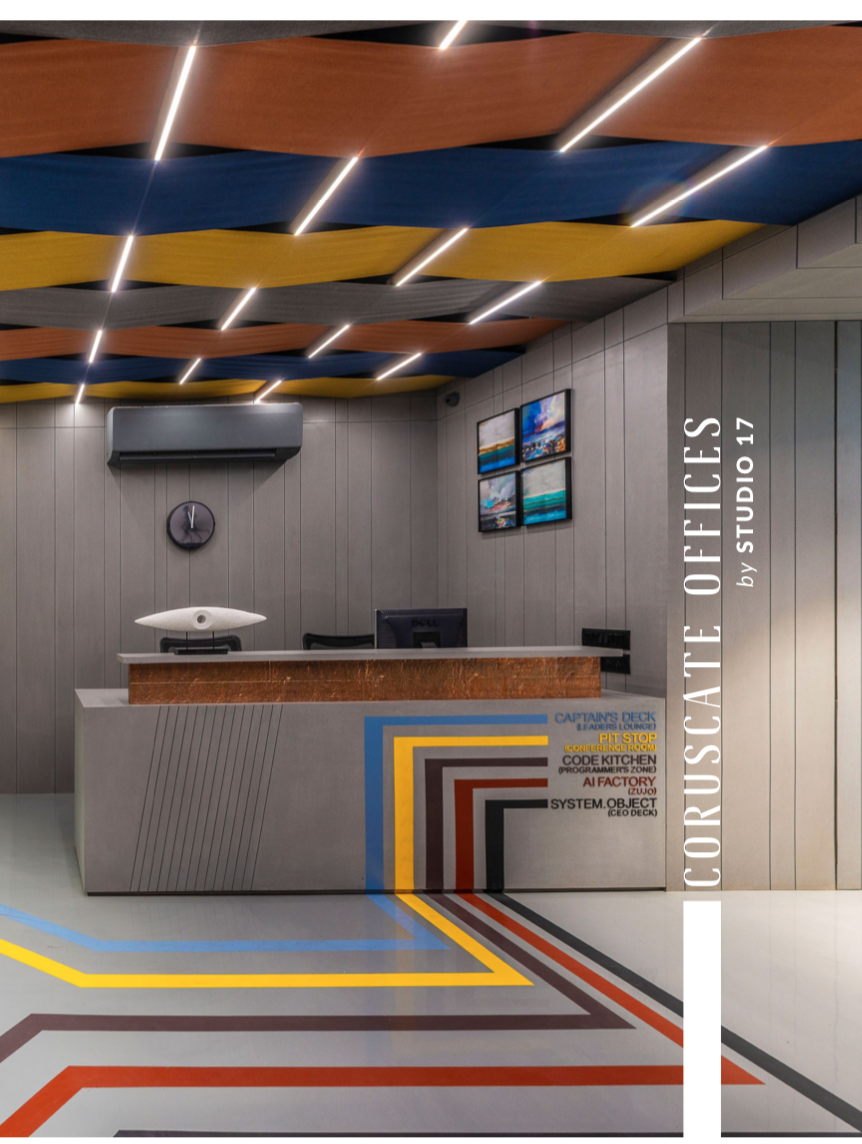 LAMBSROCK OFFICES by MA + RS
Located on the second floor of a commercial building, plexus is a somewhat rectangular floor space with windows running along three sides. This 2000 sqft office space is designed to accommodate a growing project & cost management compa- ny, lambsrock. The client came to us with a simple brief, an open studio space that enriched and positively enabled the people working in the space.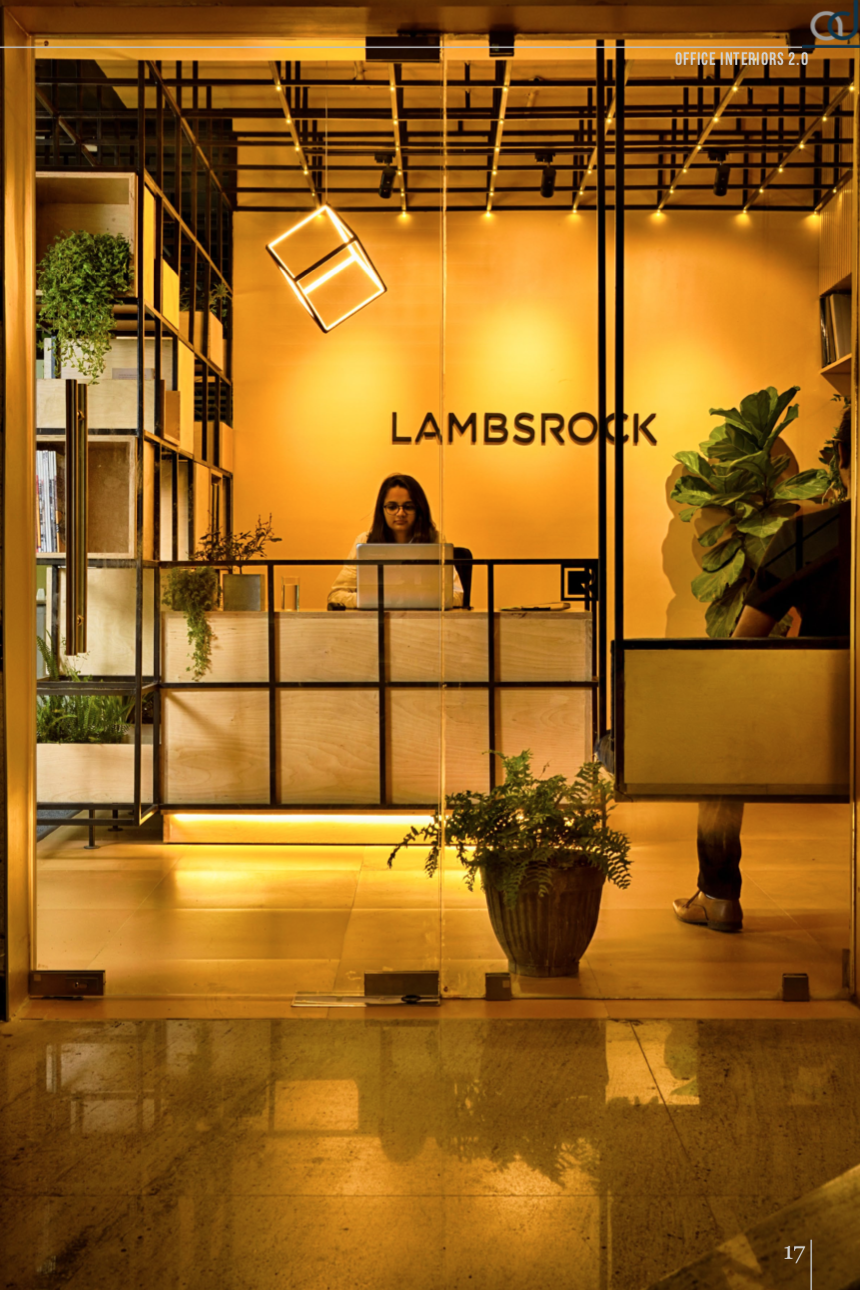 PRAMUKH GROUP by CO.LAB DESIGN STUDIO
Entire Office Space has been spatially divided into three zones considering the working pattern of the Company. The Front Open area accommodates, Reception, Waiting Area and Staff Work Desks, the concept was not to divide staff work spaces into cubicles and compartments, yet have the privacy and feeling of comfort for working, so minimum height furniture and Planters were used strategically as space dividers, creating various pockets of spaces.
YELLOW LEVELS by BARE.PINEAPPLE
Parametric forms sit in harmonious interactions with the minimalistic designed objects producing a space that is both still and in motion at the same time. Instability with stability producing complexity is articulated as a space of human appearance.
BOMBAY SHIRT COMPANY by MuseLAB
The 4000 square-foot office space in the Mafatlal Mills boasts of a 13′ feet height, coffered ceilings and gorgeous arched windows along the periphery. The office is designed like a co-working space with large tables. A central transformative space has a largish living room like feel with a 10′ island like bar in pink tiles which also serves as a library.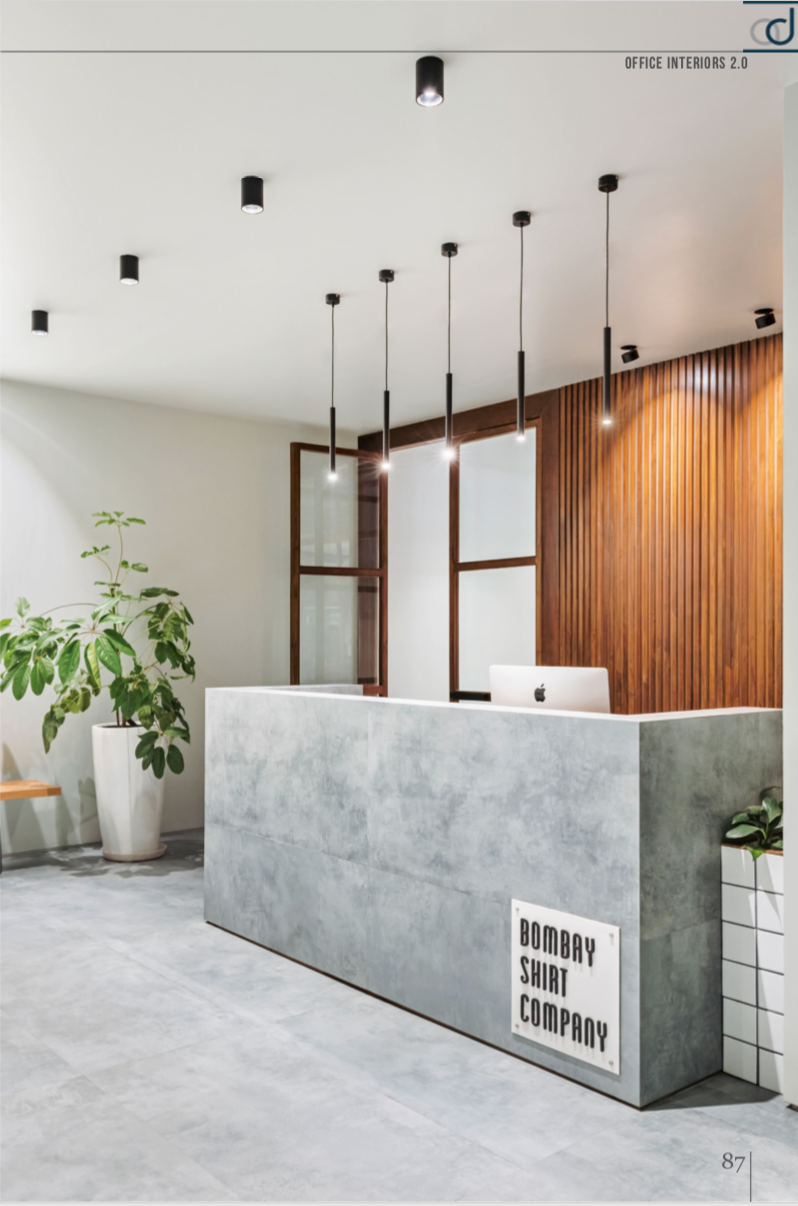 ADVANTECH AIRCON by asac
Apart from daylight the layout also optimises outside views to >90% of its occupants and introductions of playful elements like gaming area and agile spaces as the central meet- ing room which doubles up as a work station when not in use as a meeting area.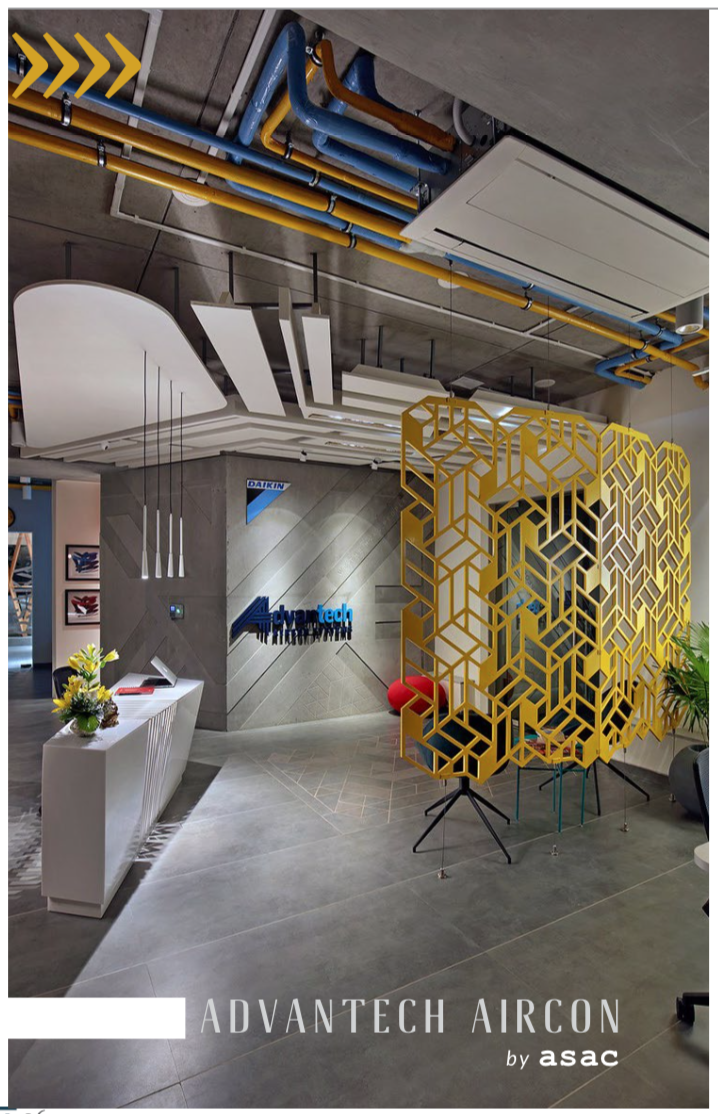 NURECA INC OFFICES by NOOR ARCHITECTS CONSULTANTS
The design programme is translated into tangible plan by interspersing spill-out spaces that induce collaborative spirit by virtue of its design DNA. In formal spill-outs/ connections/buffers ends up creating a visually connected office space from one end to the other.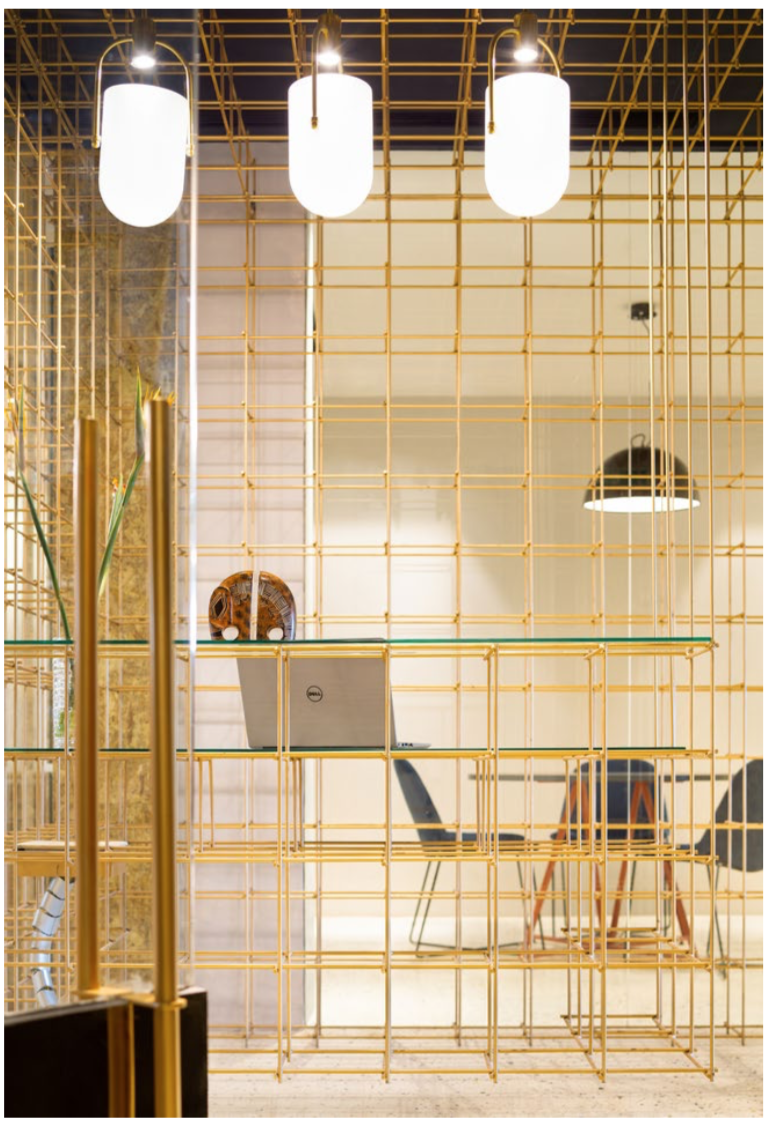 NARSI AND ASSOCIATES by SANJAY PURI ARCHITECTS
A series of architectural volumes create an office for a furniture contract company within their factory. Volumes within volumes lend each functional part of the office their own identity.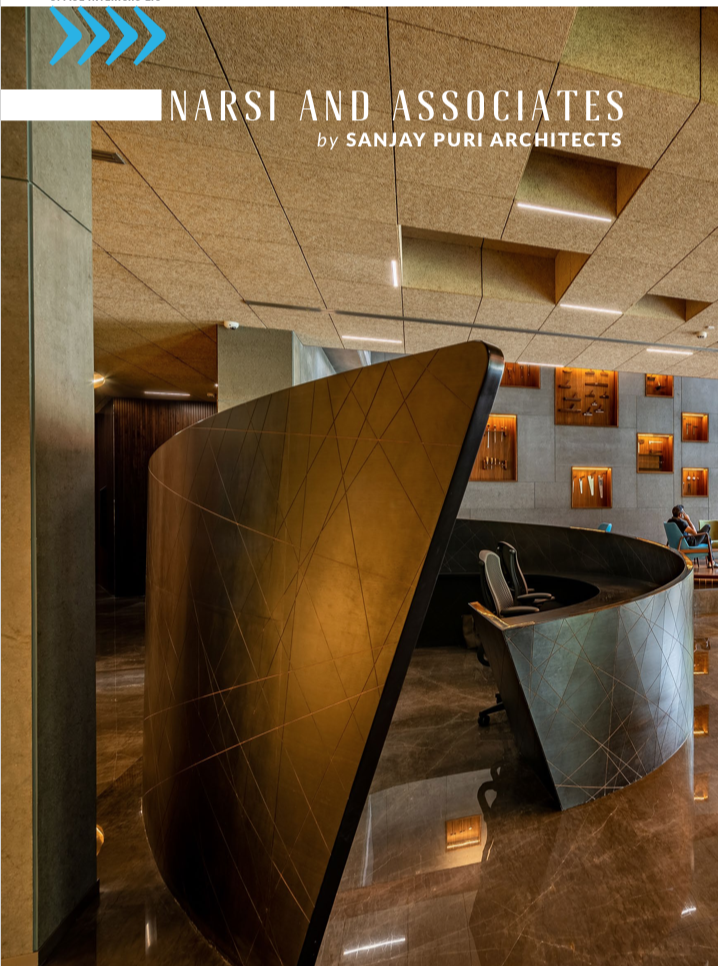 INVENTIA HEALTHCARE by TRANSITIONS ARCHITECTS
ach zone has a distinct working space with varied meeting rooms, huddle spaces, cafe/breakout areas for staff and executive boardroom & cabins for the leadership team. Transitions were asked to retain brand colors of inventia healthcare while designing furniture as well as other selection to tie the spaces together. We delivered the office within 3 months post engagement.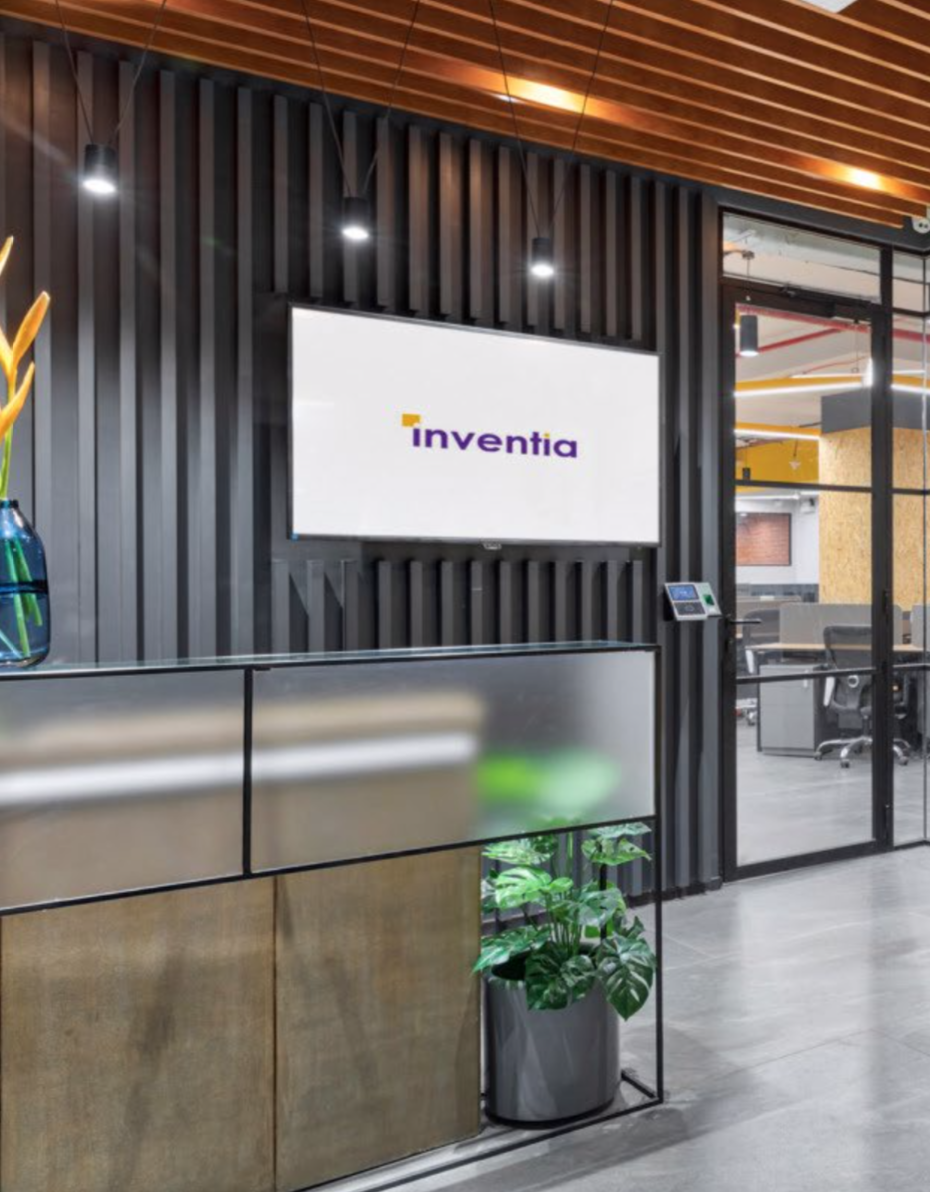 HALDIA PETROCHEMICALS AND TCG by ULTRACONFIDENTIEL DESIGN
The entire impression of luxury with the wooden baffles is carried from the reception area to the Chairman's office and the overall effect is magnified and highlighted along its walls with the use of high-end materials like leather, marble, brass and wooden flooring.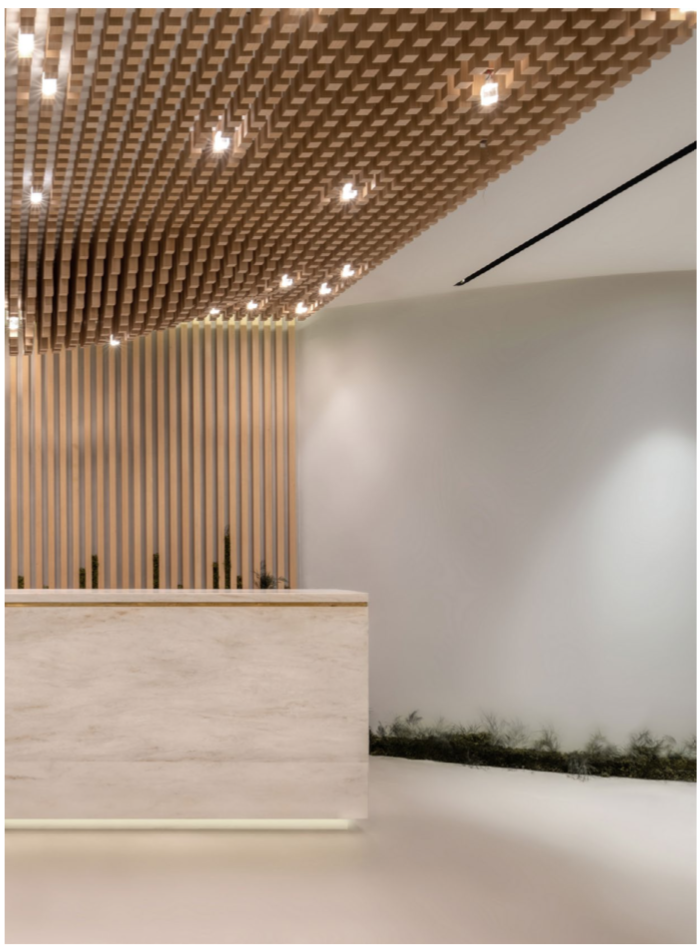 WORKWILD COWORKING by LIQUID SPACE STUDIO
After the briefing sessions with the founders our team has come up with multiple options for the layout catering to the specific needs of co-working industry finally allowing us to create a layout that is a combination of private space ranging from 7 seats – 40 seats along with work lounge, kids lounge/ play area, breakouts, sleep pods, phone booths to some open work areas that allow people to work and collaborate.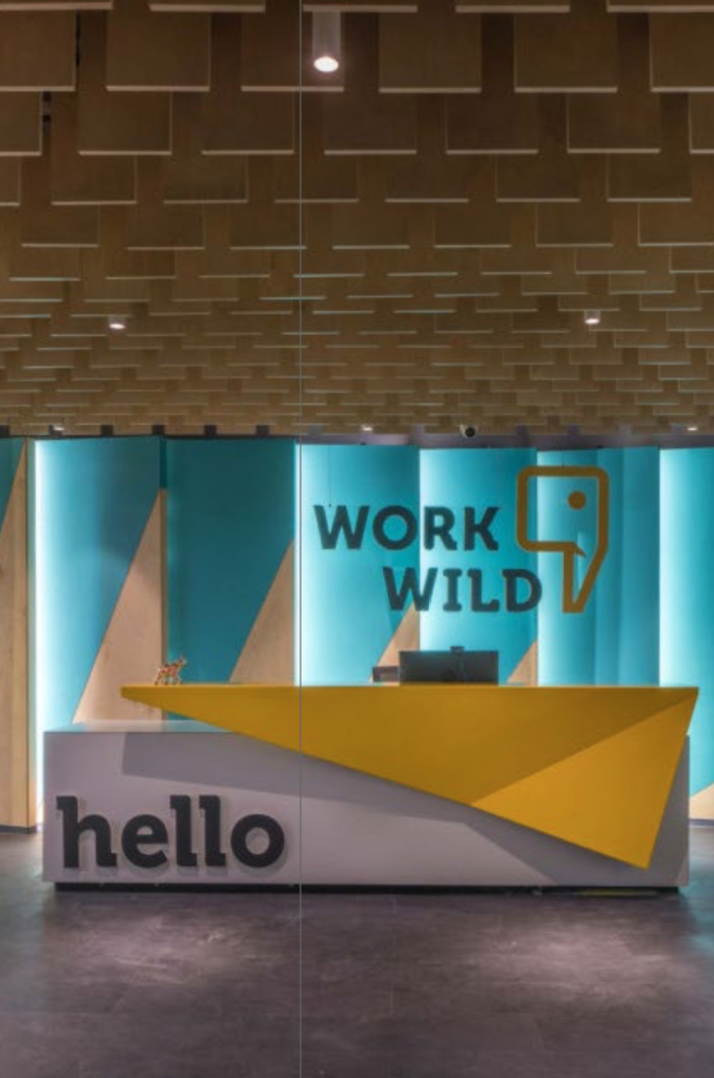 DESIGNCO OFFICES by TOD DESIGN
A direct contrast from the industrial set up outside the space, the interiors play with a sophisticated use of wooden finishes, pastel colour tones, and a strategic use of graphics and fonts on the vertical surfaces. The choice of cool tones of colour on wall reflects the natural light while the minimal use of red in the furniture pieces creates depth and definition.
Design Inspiration >>> 100+ Jali Design Ideas
Design Inspiration >>> 100+ Minimal yet Elegant Kitchen Design Ideas
Design Inspiration >>> 10 World Map Poster Art for Wall
Design Inspiration >>> 50+ Green wall Design Inspiration
Note: THE ARCHITECT'S DIARY claims no credit for any images featured on this site unless otherwise noted.
All visual content is copyright to its respectful owners. If you own right to any of the images and do not wish them to appear here, please contact us and they will be promptly removed.