Motifs Design in this house was inspired by peafowl | Design Square
ABOUT ARCHITECTS:
Design Square is a Design Firm Managed by Architects and Interior Designers, providing design solution from conception to culmination. Our multifaceted alliance seamlessly integrates different aspects of architecture, interior design and landscape design into a holistic spatial experience.
PROJECT BRIEF:
The idea generated with the structural coloration quality of a peafowl which inspired various motifs Design of a Peacock seen throughout the house. Just like the majestic presence of the Peacock, the house shines in its simple purity and brilliantly carved details.
Challenge generated with separating the very public Research Centre and the private residential area. This was addressed by simply creating boundaries with levels which effortlessly separate the two portions while giving out a whole integrated vibe.
Open to the idea of generating welcoming spaces, the architects have wonderfully designed each and every element which reflects the open-minded spirit of the house.  The entrance portrays an exquisitely carved wall element featuring The fowl in its glory. Same is seen throughout the house.
The double height entrance foyer reflecting the parts of different floors leads to a very welcoming living/ dining area. The formal living is tactfully separated giving it the sense of uniqueness and privacy.
Layout:
The first floor is more of a family area with the main living and dining. The kid's bedroom is on the same floor which keeps them directly in contact with everyone during major portions of the day. From the same floor, a terrace extends out to open into a lovely garden which makes up for not being on the ground floor. The terrace not only connects with the outside, it also gives privacy from the road traffic and research area fall by being on a higher level.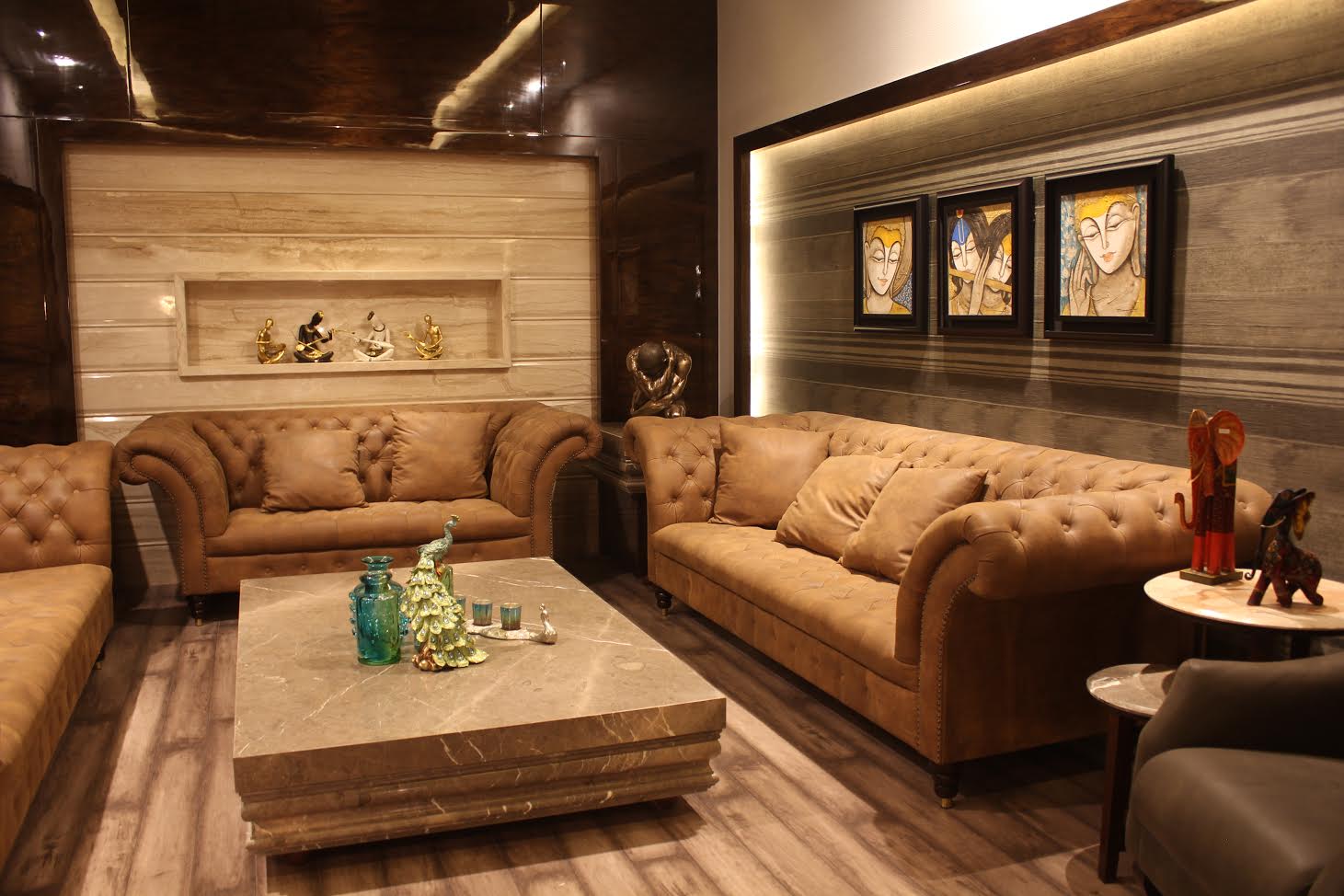 The view of the terrace is well brought inside through the double height cutout juxtaposed to the living, thus combining both the floors together.
The second floor gets more private with the master bedroom and private terraces. The third floor is a different story. The whole floor is dedicated to entertainment and health with spaces for the gym, sauna, party hall and home theatre. The family comes to this floor to relax and entertain their social guests from time to time or catch a movie among themselves.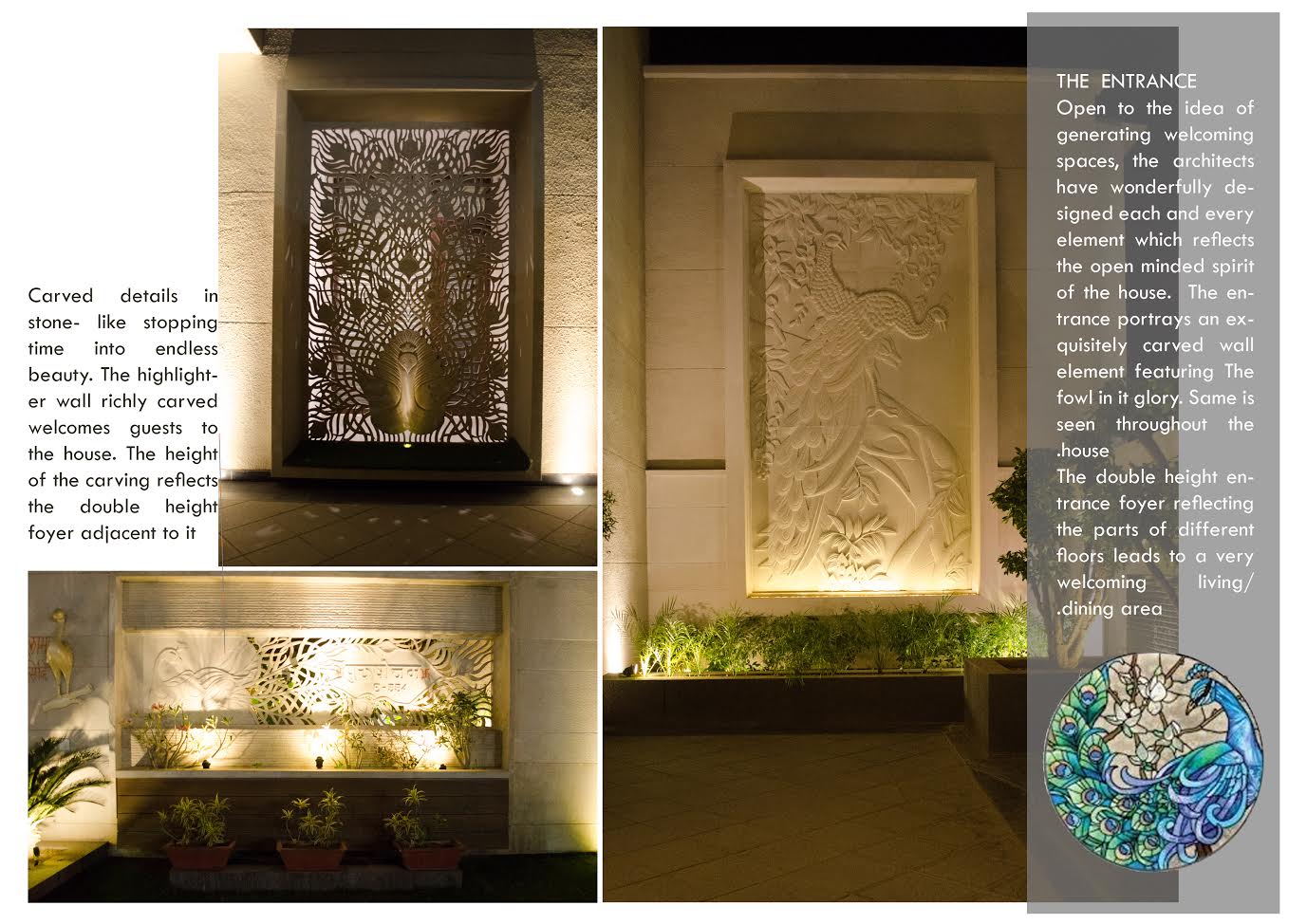 Photo Credit: Sohan Jakhar