&nbsp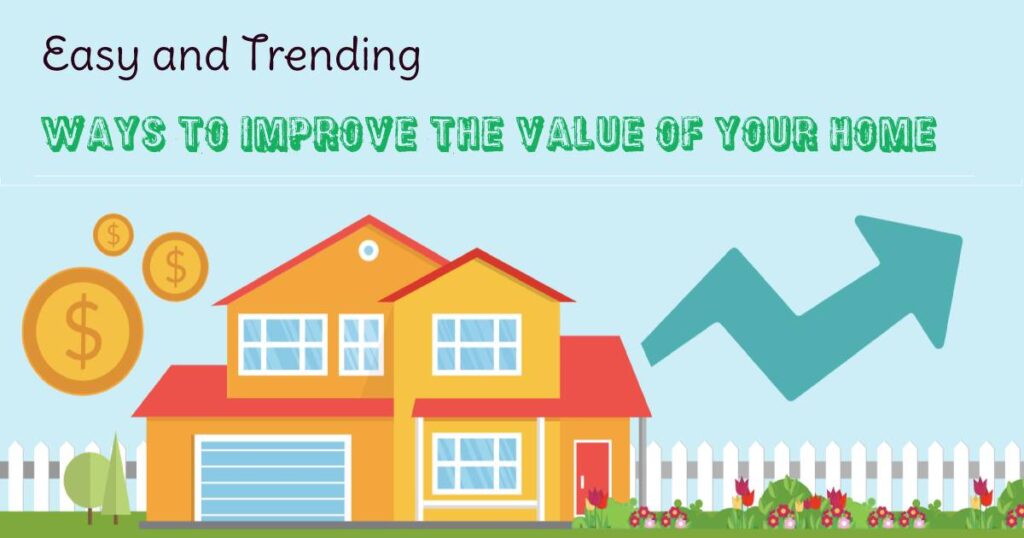 We all dream of having a sweet home filled with happiness and loving people around us; your home is not just a covered wall place to live in but also an asset for a lifetime. A house that you own is your investment, and you can also sell and earn a handsome amount. The value of real estate always appreciates. However, there is no thumb rule to measure how much weight is increasing every year. Be it a bungalow or duplex or Quonset hut homes, the value of real estate property always raises. So, if you want to improve the value of your home, go through this article once and get some excellent ideas that might contribute to the increased sale price of your house.
Go Green
Try always to be surrounded by greenery. A house surrounded by lush green trees possesses more value. It is needless to say that everyone likes greenery and finds it peaceful and refreshing. Buyers prefer such locations and houses where there are plants and trees. So, if you grow trees in an elegant house, you will be given the price you want.
Keep Your Appliances Updated
Appliances should always be new or latest because they save potential heat and cost of energy bills. If your house has a grimy refrigerator, an old washing machine with conventional features, and T.V is also a decade-old, then you are reducing the number of buyers for your home. To save energy and money, invest your valuable money in upgrading your appliances that are good for your house and raise their value.
Work on Aesthetics
We humans have a nature of accepting things that look beautiful. The same goes for your house. It can be of significant help if you work on the home's aesthetics from inside and outside. Paint the outside area of your home with durable and beautiful combinations of colors. It will not only boost the value of your house, but it will also protect your home from outdoor weather conditions.

&nbsp
Quonset buildings usually have white color paint inside or outside the house, there is no thumb rule to follow. You can paint any other color, to add beauty to the home, you can use wallpapers, painting, furniture, and other things.
Kitchen Remodeling
A kitchen extension will benefit you, and it's likely to be seen as a plus when it comes to selling. In fact,  it can increase the property cost by twice. Concerned about cost, there is a place name, building cost information service run by the Royal Institution of Chartered Surveyors, where you'll find information on prices of everything from garden landscaping to adding an extra story to your property.
Cabin in the Garden
Of course, few of us have unlimited funds, so where should you put your budget to get the most bang for your buck? One of the least valuable ways to give your home more space is to create an office pod or kids' cabin in the garden. A quality, fully insulated shed doesn't require any planning permission. If you have space, consider creating a driveway with off-street parking, which can be a great selling point.
Decking or Patio Area 
It is another home improvement idea that doesn't require too much cost depending on your outside area's size, and it can work as a deciding factor if a buyer is planning to choose between your property and a neighbouring one.
Energy Efficiency
Now it's time to do a bit for the environment. Solar panels, air pumps, and boreholes can all reduce your utility cost and appeal to increasingly environmentally conscious buyers. Cavity wall insulation is estimated to pay within about five years. Solid wall insulation on pre-1920s homes can cost from 5,000 for annual savings on your utility bills.

&nbsp