Chandigarh House with Prayer Room | Charged Voids
The architectural studio Charged Voids was inspired by the architecture of Le Corbusier and built a house in Chandigarh with a link to the Assembly Palace.
Visit : Charged Voids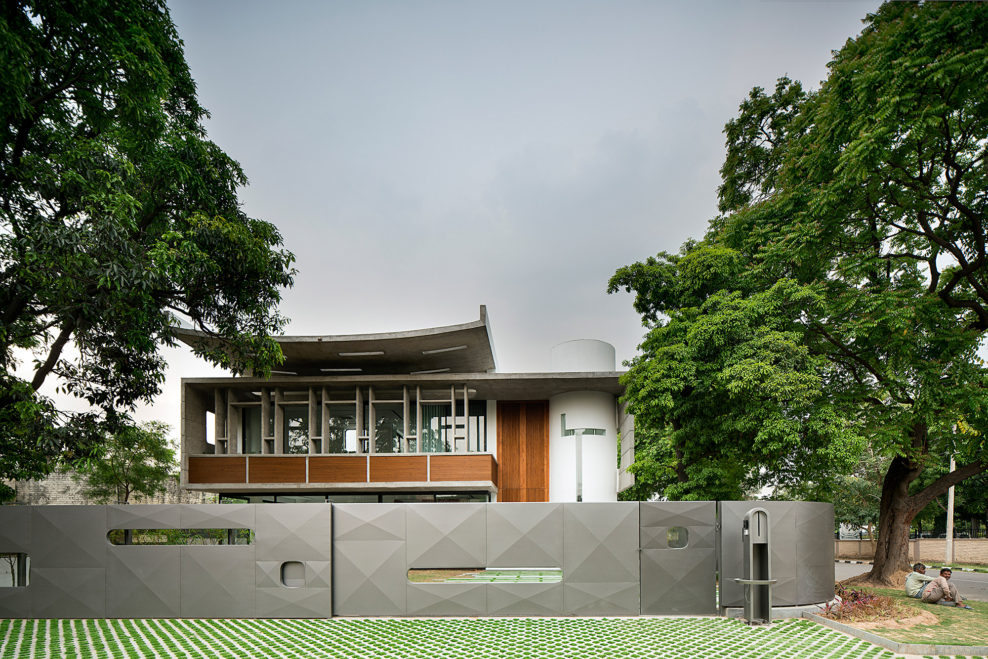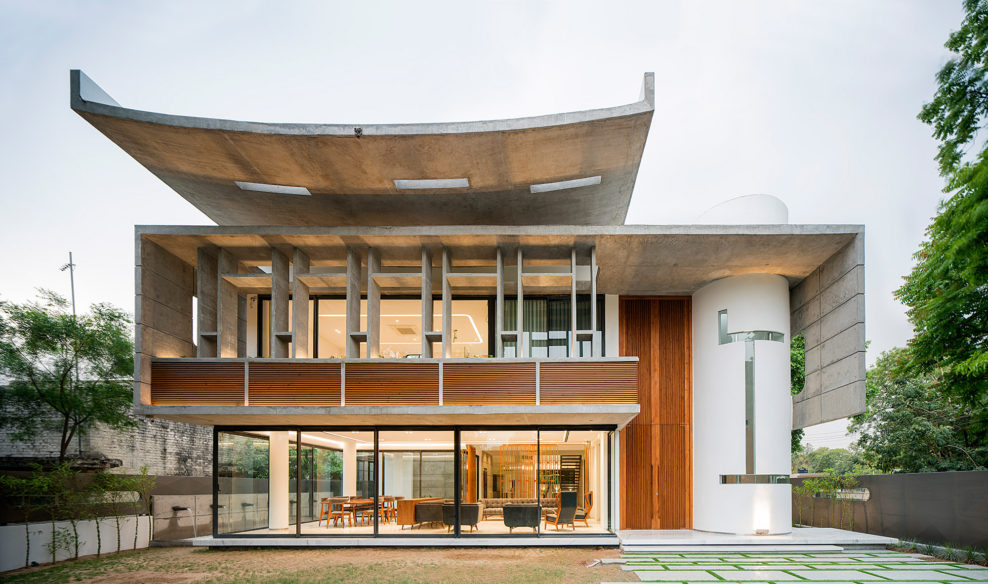 Chandigarh is Le Corbusier's largest project. Of course, he did not work alone, but it was Corbusier who designed most of the public buildings, including the Palace of Justice, the Assembly (Parliament), the Secretariat, as well as a museum and art gallery.
Studio Charged Voids worked on the construction of three generations of the family house in the sector number 27. It was necessary to design public spaces, as well as secluded rooms for couples and their children and parents.
Architects erected a building with a link to the Assembly Palace according to the Corbusier project. In the white tower, they placed a prayer room for the puja, that is, a divine place for prayers and worship. The cutouts in the wall let the rays of the sun into this space and fill it with light.
On the first floor are the rooms of the older generation, on the second – their children and grandchildren. Sliding doors allow you to zone the first level into small secluded spaces or, conversely, connect a large living room to the dining room.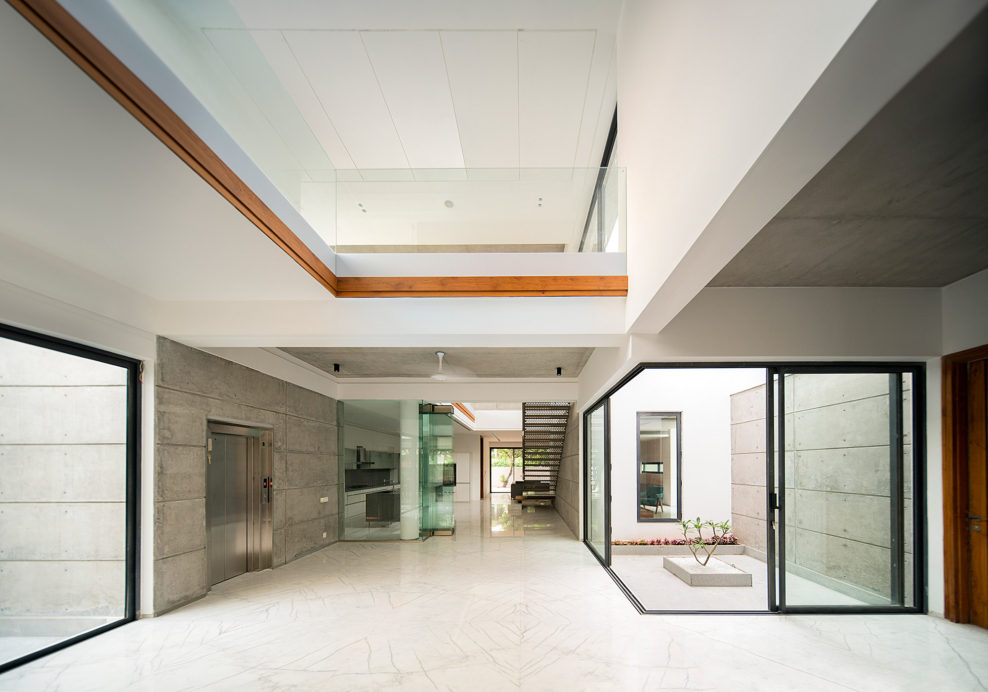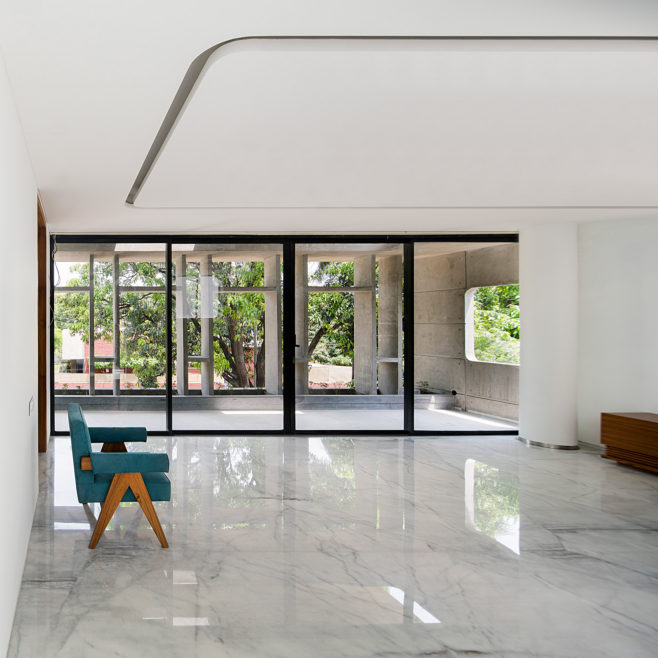 Thanks to panoramic windows, numerous courtyards and gardens become part of the interior and allow people to live in close contact with nature.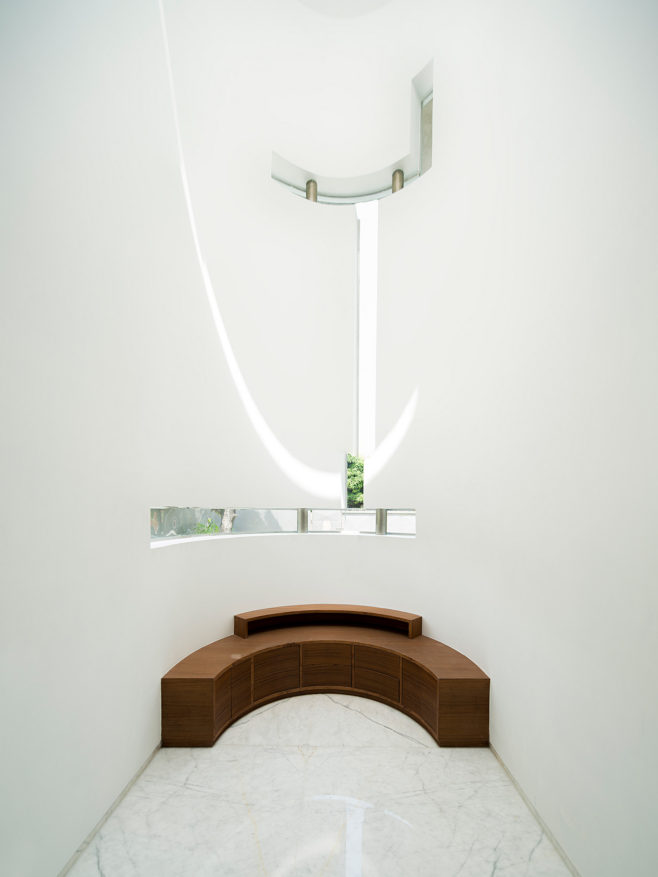 Fact File :
Designer : Charged Voids
Principal Designer : Aman Aggarwal
Project Type : Residence
Project – Residence 1065
Location : Chandigarh
Photography : Javier Callejas
Source : Architectural Digest