This Three storey Angular house was designed by architecture paradigm giving the house a fresh contemporary look.
The Project took place on the outskirts of Bangalore city. 
The House was accompanied with beautifully designed landscape with angular balconies and open wide glass openings.
Large wooden door connecting the Porch and courtyard defining the grand entrance to the house.
The outer Lawn With a lily pond serves as connecting space to all functional areas articulated with outdoor seating .the wooden simple frame goes in contrast to the open outdoor area.
Living room is kept simple on tone with perfect view to courtyard 
Simplicity in interiors and angular exterior perfectly blends.With the huge opening to the outdoor area,  the double height dining  and the overlooking passage creates a sense of firm composition.
The side margins are converted into a green wall and shaded trellises to create a cross ventilation in the house.
The wooden flooring on the upper level and passage with peep down balconies into the living room and dining area head to gym and theater.
 The Bedroom opens directly to a private balcony which has a feature green wall.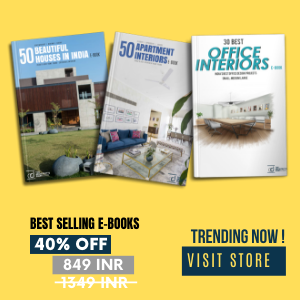 &nbsp