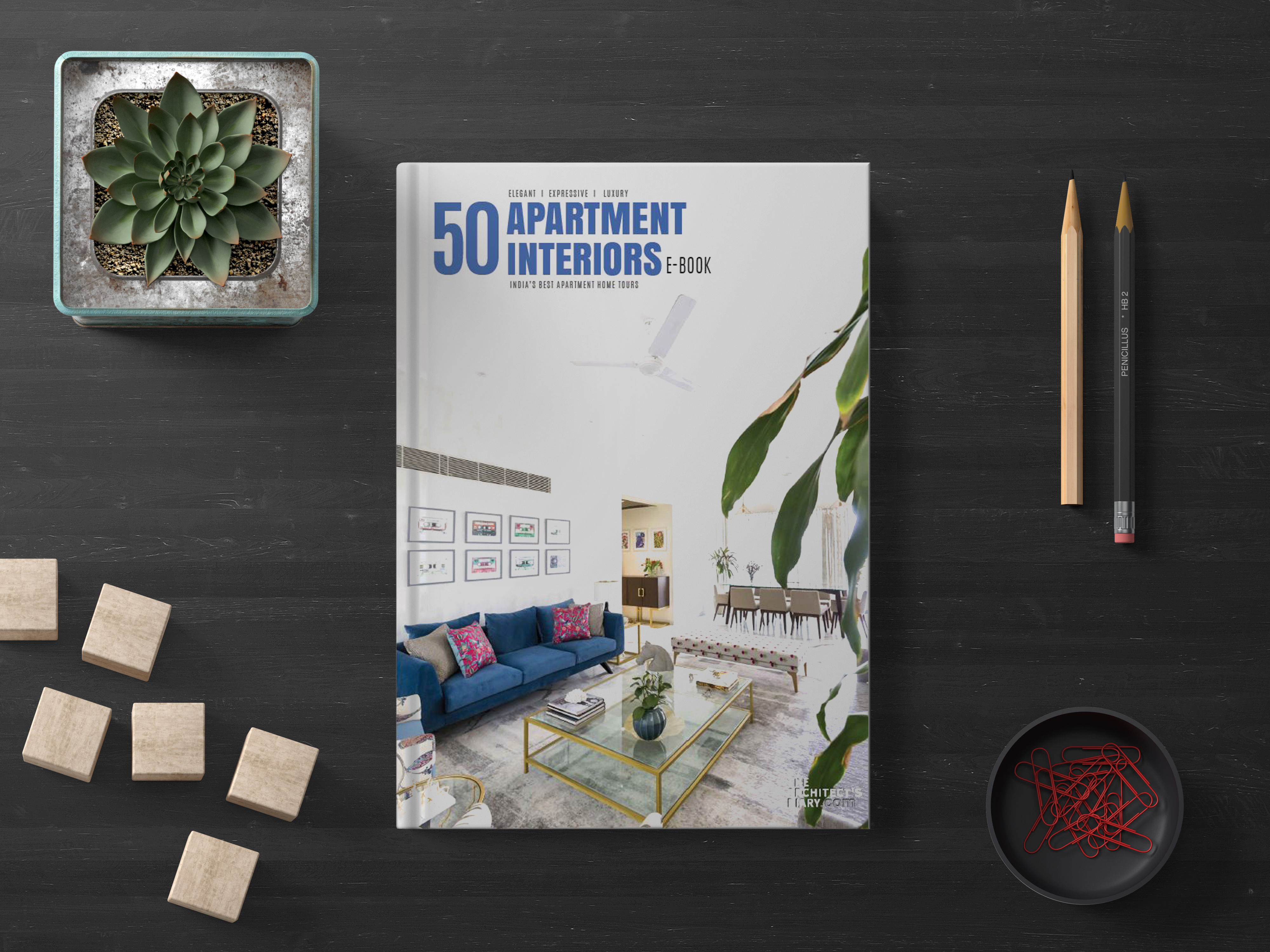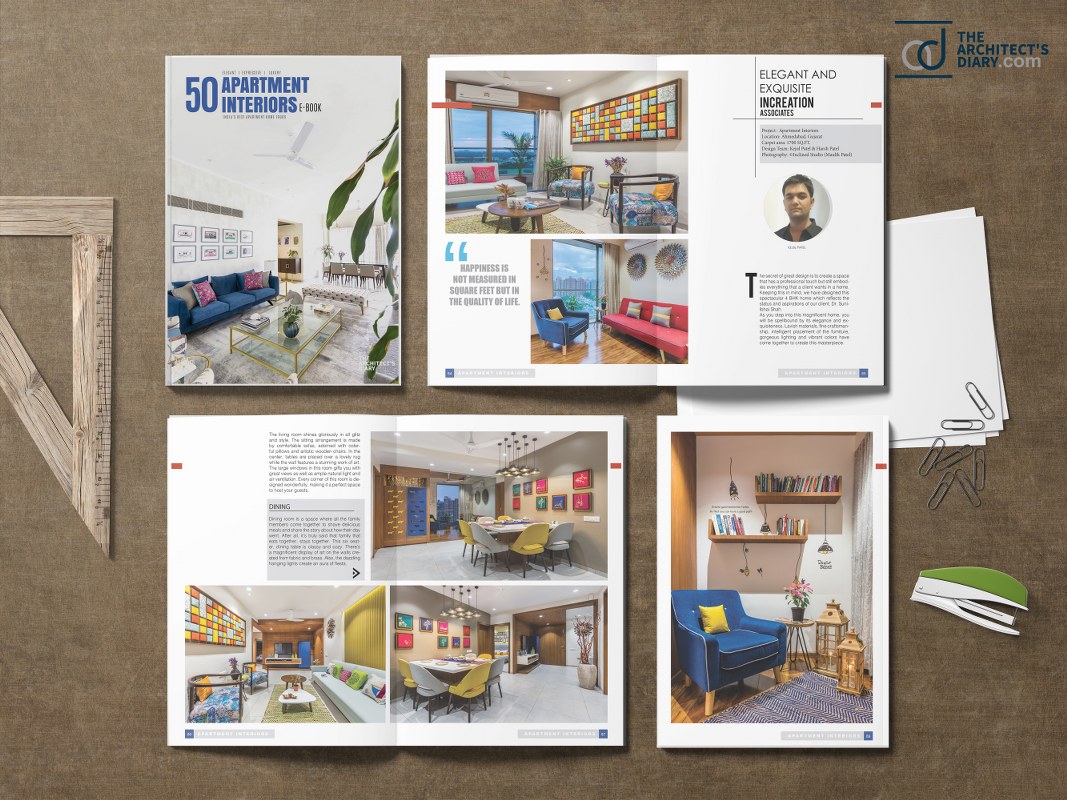 50 Apartment interiors in India is an E-book brought to you by THE ARCHITECTS DIARY. It contains the collection of selected Apartment interior projects executed by leading well-established design firms from all parts of India. This E-Book will help and inspire people to design houses for a high style of living.Each of the projects is carefully selected on the basis of design standards, space-defining factor, Material selection, and color palette. Also, the theme of the project and functional fundamentals are considered with their uniqueness. The E-book prioritize and showcase various forms of design like Modern, Contemporary, Traditional, Luxurious, Eclectic & Art Deco.
As well as the book features apartment Interiors of firms like – Tejal Mathur, KNS Architects, Aum Architects, Saransh, Dipen Gada, The Interior Workshop and many more with top in class designers.
Please allow us to introduce 'The Architect's Diary' Curated E-BOOK- '50 Apartment interiors in India'.
⇢50+ Indian Apartment Interior Projects.
⇢600 Pages of well-formatted E-book.
⇢Each project contains more than 8-15 High-resolution photographs & Drawings.
⇢PDF version direct download.
⇢Elegant | Expressive | Luxury segregation of Apartments.
⇢Design story worth 500 -1000 words on every project with a brief explanation.
⇢On The spot Download.
⇢Read anywhere.
DOWNLOAD NOW!!!
Price: 500₹  (PAYMENT WITH DEBIT CARD / PAYTM / GOOGLE PAY / CREDIT CARD )
50 Apartment interiors India (eBook)
it is so much you can get by setting your design vision:
you will get an identity as a valued Designer/Architect in the community.
You will be more inspired and creative to design more innovative spaces.
you will get more compliments and acknowledgments from clients, consultant, builder & contractor.
You will start adding more value to society through your out of box ideas.
You will be more confident in generating leads to getting bigger scale projects.
You will have the courage to deliver high-end interior design work.
So,
Stop wasting time on the internet looking for inspirational ideas, we got it all covered…
Instead, spend more time on executing…
It increases the possibility to work on bigger projects can….
Start adding your creative ideas inspired by this book.
See how big firms are stepping into better shoes and earning high…
Discover the ways to unlock your designs to look more elegant and expressive…
You can be close to your dream of becoming a renowned designer…
You can be anyone from an employee to a firm or any creative soul who want to design apartment in a creatively appealing form. You will be on your way to be among the best designers. This e-Book is for all type of people from students, the early starter, professionals & firms.
Making design is important but making design which gets counted among best isn't something more important?
Here is what this E-Book will provide and help you to Achieve…
Compilation of best interior designs of the apartment of Pan India…
Time is equal to money… so never waste time on so many different pages to see what to choose…
Earn more than to search more…
Design creatively, well-fitting clients desire and your inputs shall balance.
Find and apply the well-fitted solution to your design for execution.